GIRL.FRIENDS. The only way I know to yell at you is use ALL CAPS…but I also appreciate how intensely obnoxious it would be for me to write this entire blog post in caps, so I'll skip it. Just know, though, that every word I write here is written with the highest, most extreme level of excitement and a whole lot of "pinch-me-right-now-how-can-this-be-real-life."
Since we're girlfriends, I'm just gonna put it aaaalllll out there. I'm going to tell you the real deal. The real deal is this:  I started this blog as a hobby. I started this blog as a place to share my handmade cards.  When I started this blog, I looked up to heavy hitters like Liz Kartchner of Dear Lizzy…I still do! You've heard me say it before…but I'll say it again…I started this blog with zero…did you hear me ZEEEEEEERO, intention of making it my full-time gig. I SURE AS HELL did not intend to one day release my own collection of crafting supplies. A collection of crafting supplies manufactured by the exact same company as Dear Lizzy. 
Well friends, the product collection that I never thought would happen is here. For almost one year, I've been working with American Crafts to develop and curate a collection of crafting supplies that reflect Damask Love perfectly. Wild Card is part of the new Designer Destination section of JOANN Stores. Designer Destination is intended to give you the feeling of a paper boutique with the convenience of driving to your nearest JOANN. The Damask Love Wild Card collection will be positioned next to collections from Shimelle, Jen Hadfield, Maggie Holmes and Paige Taylor Evans.
For the Wild Card collection, I wanted to create products that are:
Functional
Fun
Colorful…obviously
Quirky
Super duper easy to use!
I'm proud to say that Wild Card by Damask Love is ALL of these things and so much more.
]Now that you have a bit of the backstory on Wild Card, let's take a detailed look at each element of this collection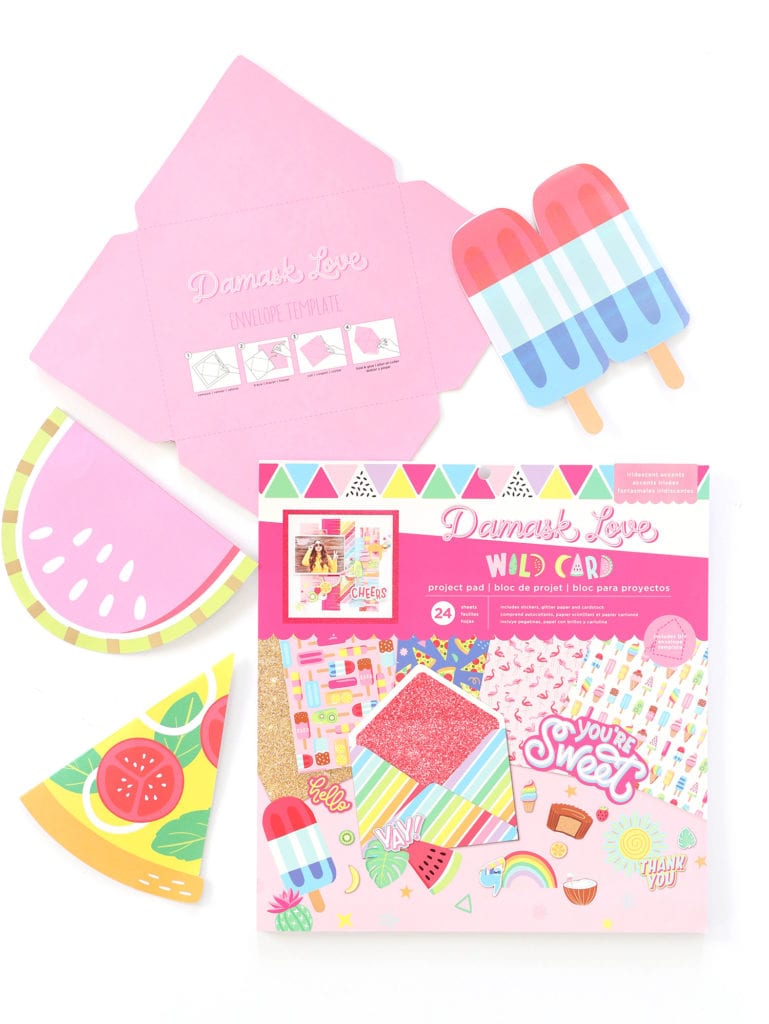 Wild Card Project Pad – filled with stickers, ephemera, patterned paper, shaped cards AND an envelope template!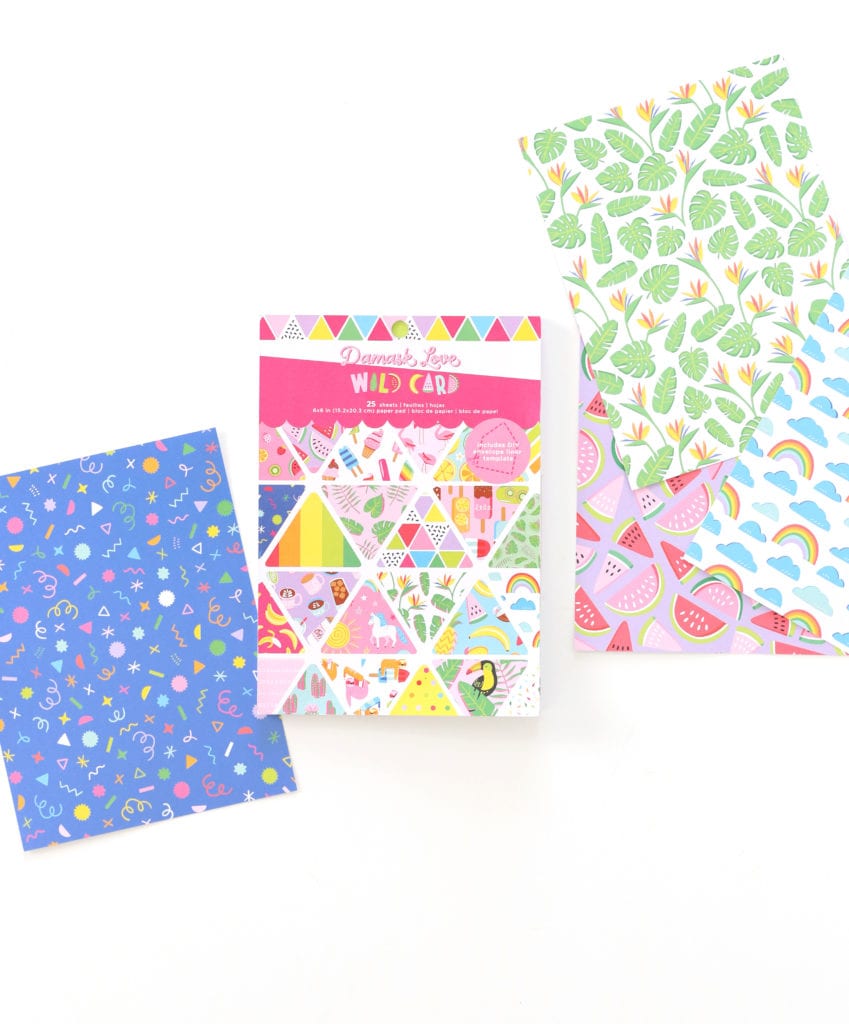 this paper is perfect for folding in half to create a quick card and in the back of pad you'll find an envelope liner template. Are you wondering if this envelope liner template fits the envelope template from the Project Pad…why yes, yes it does!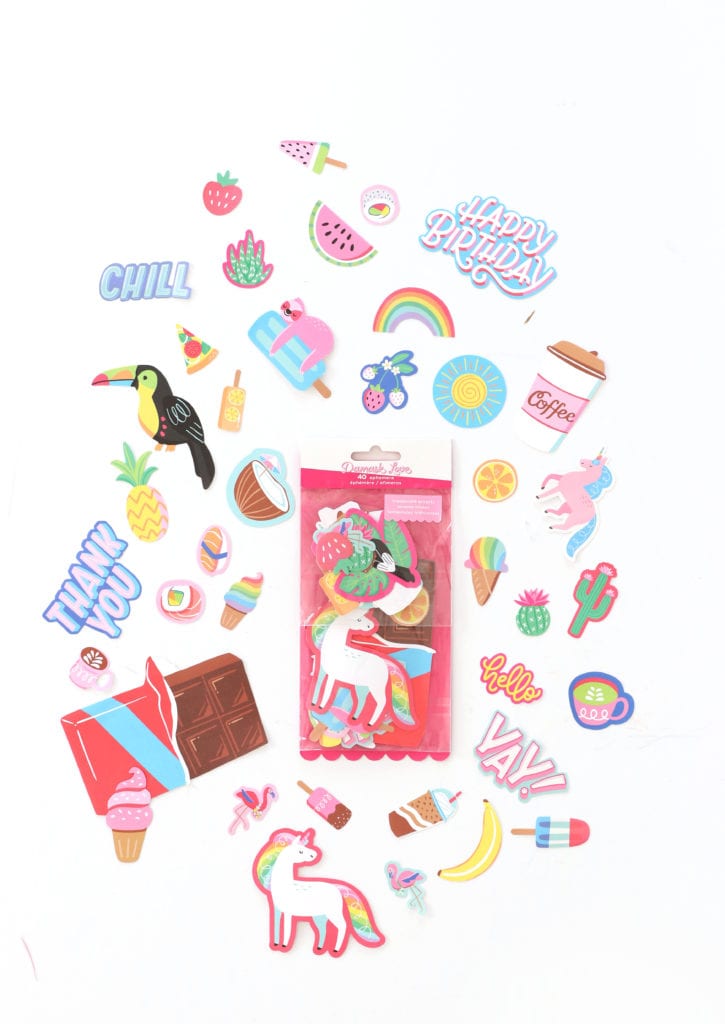 Wild Card Ephemera – 40 die cut pieces of the cutest designs you ever did see.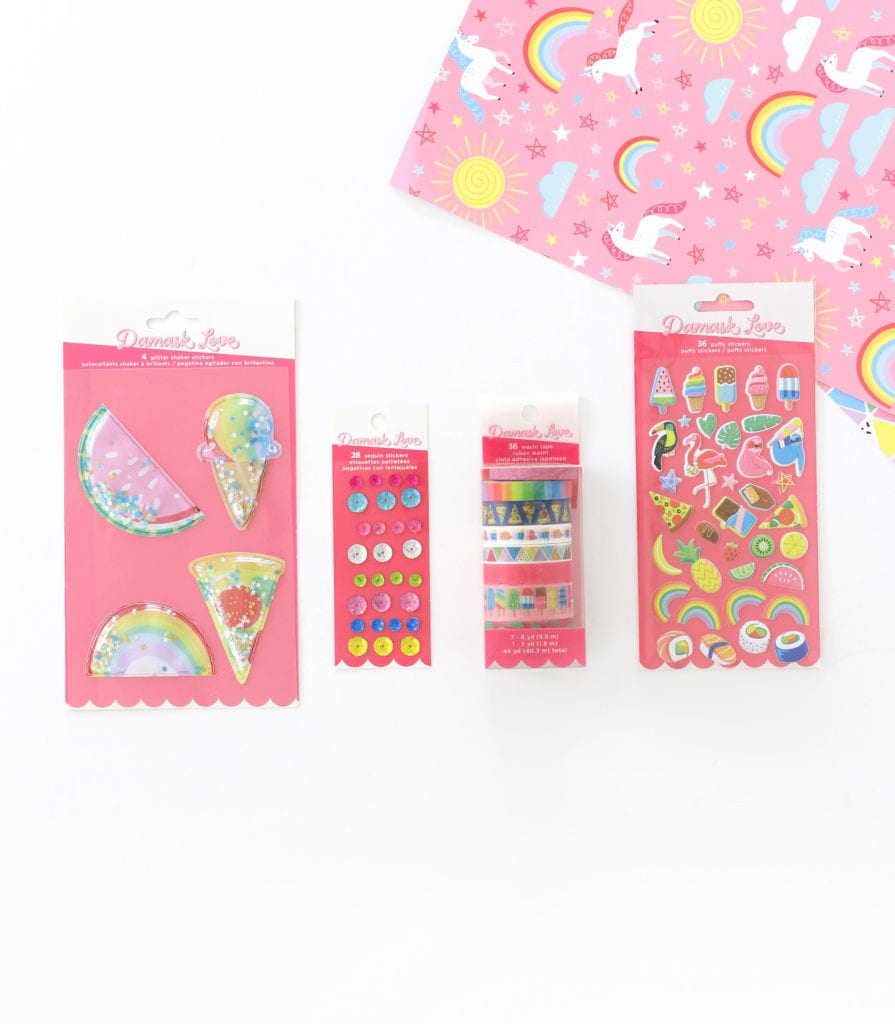 Shaker Sticker // Adhesive Sequins // Washi Tape // Puffy Stickers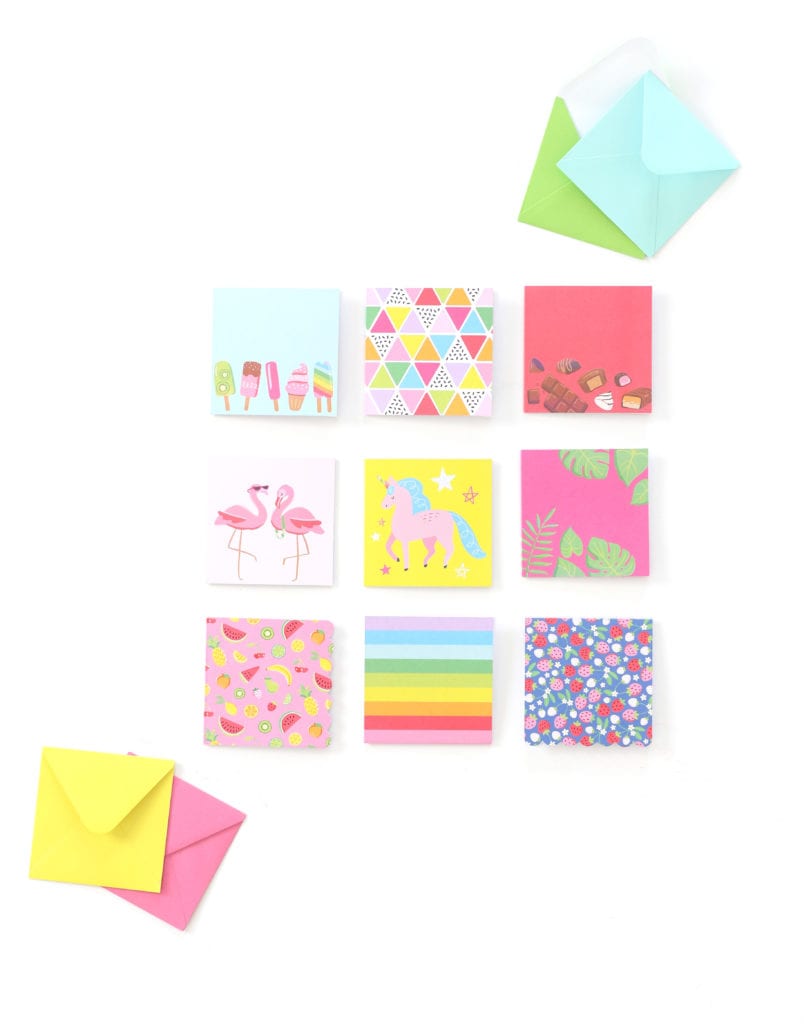 Mini Cards – so perfect for a quick little note for a friend! Also perfectly sized to use as journaling cards on in your memory keeping journals or planner!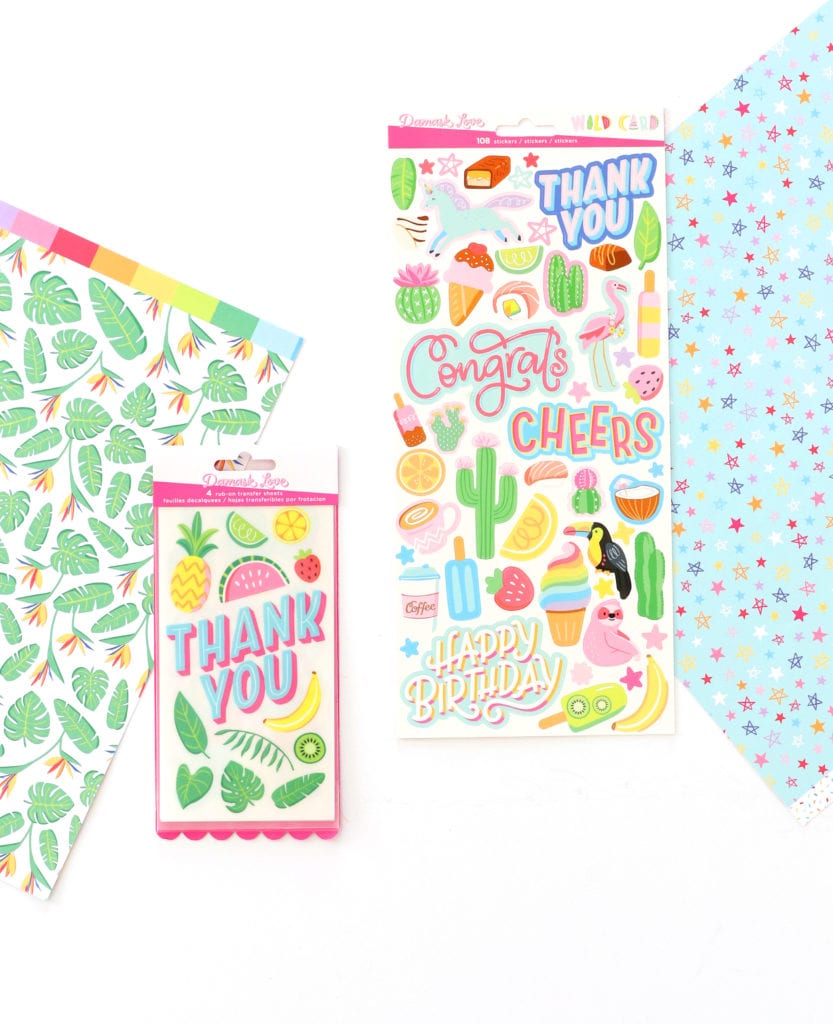 Rub-On Embellishments // Sticker Sheet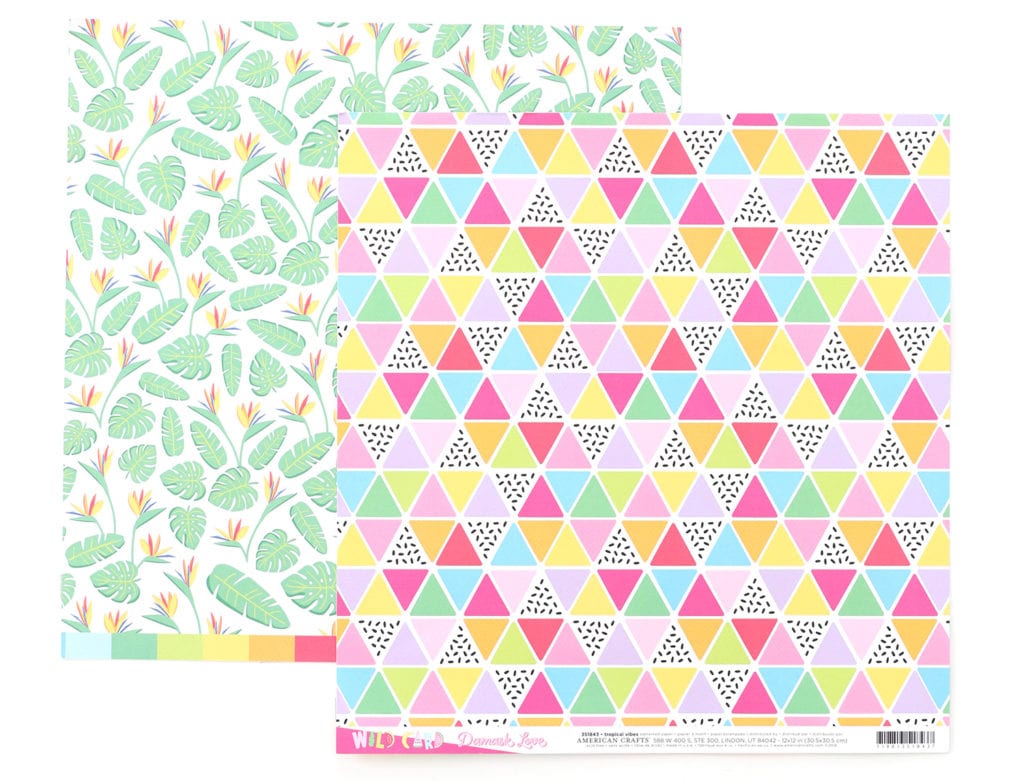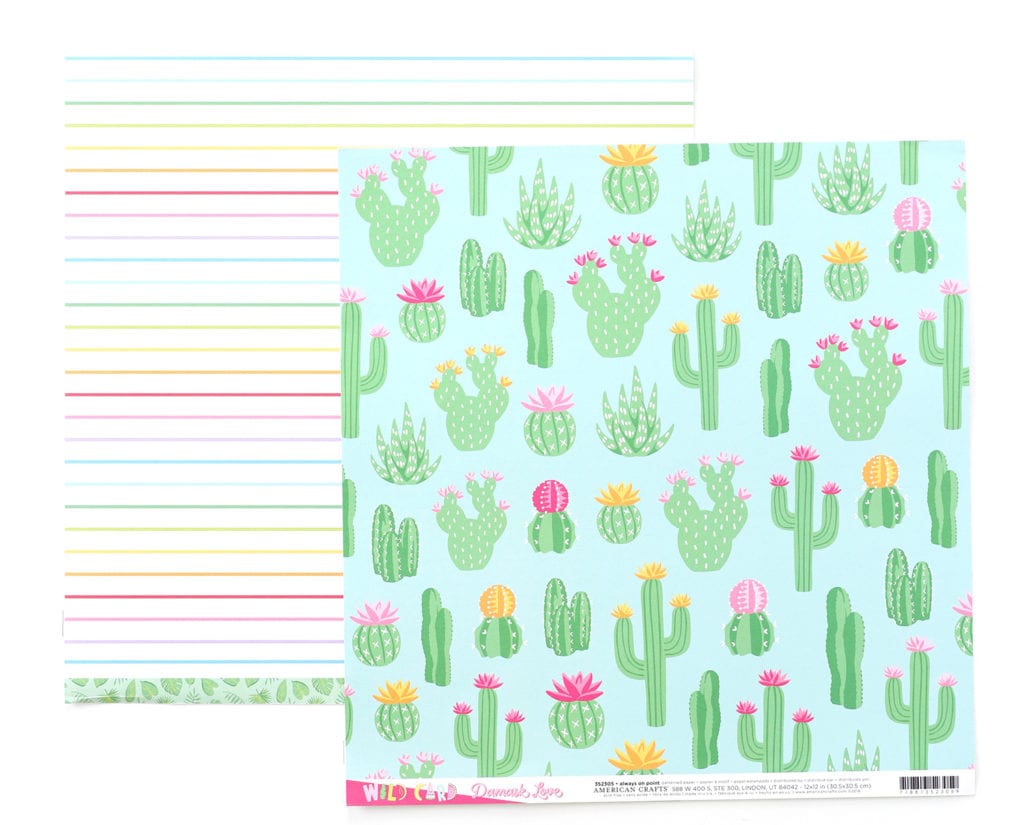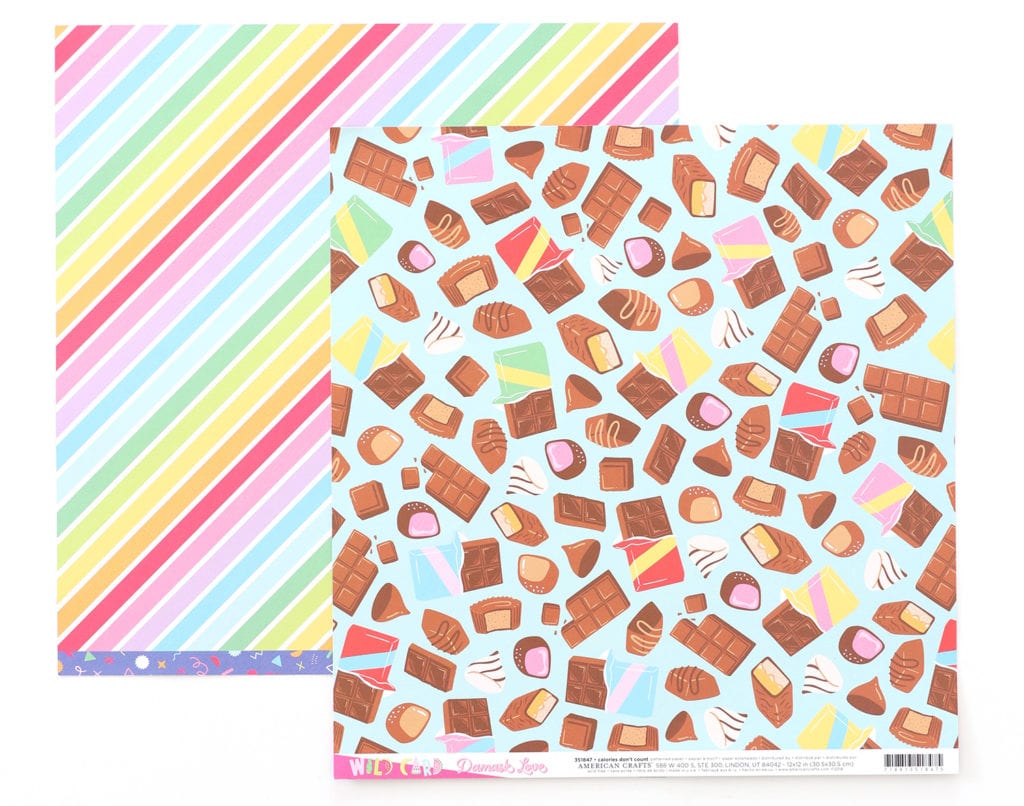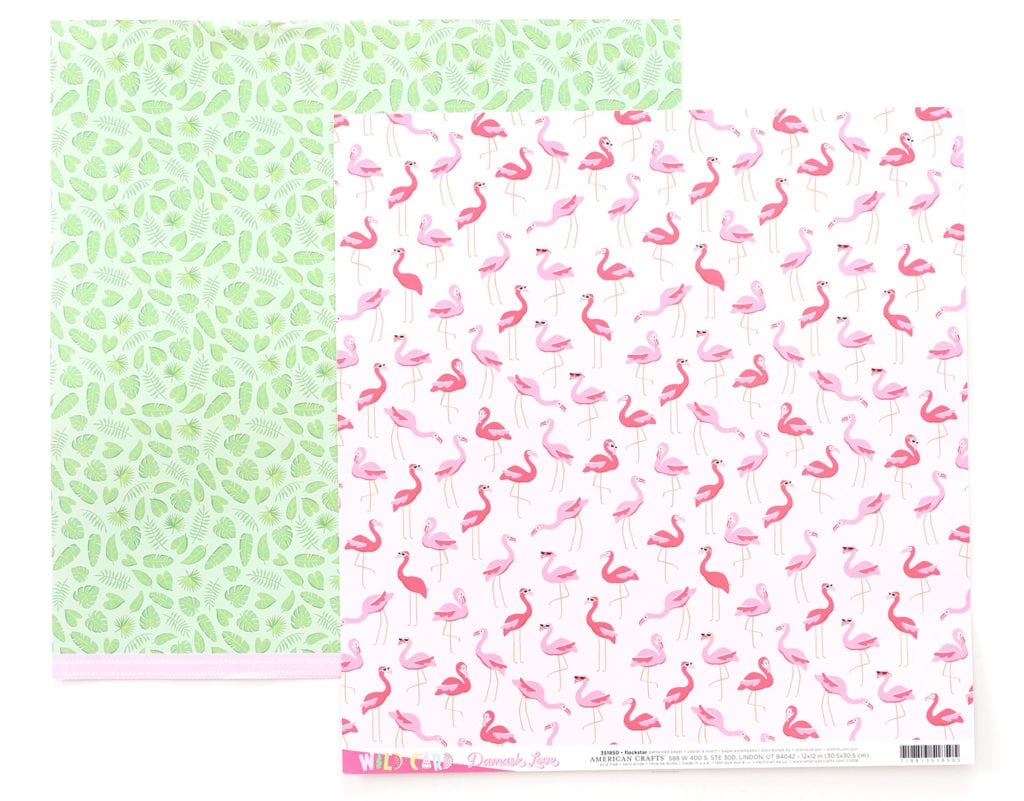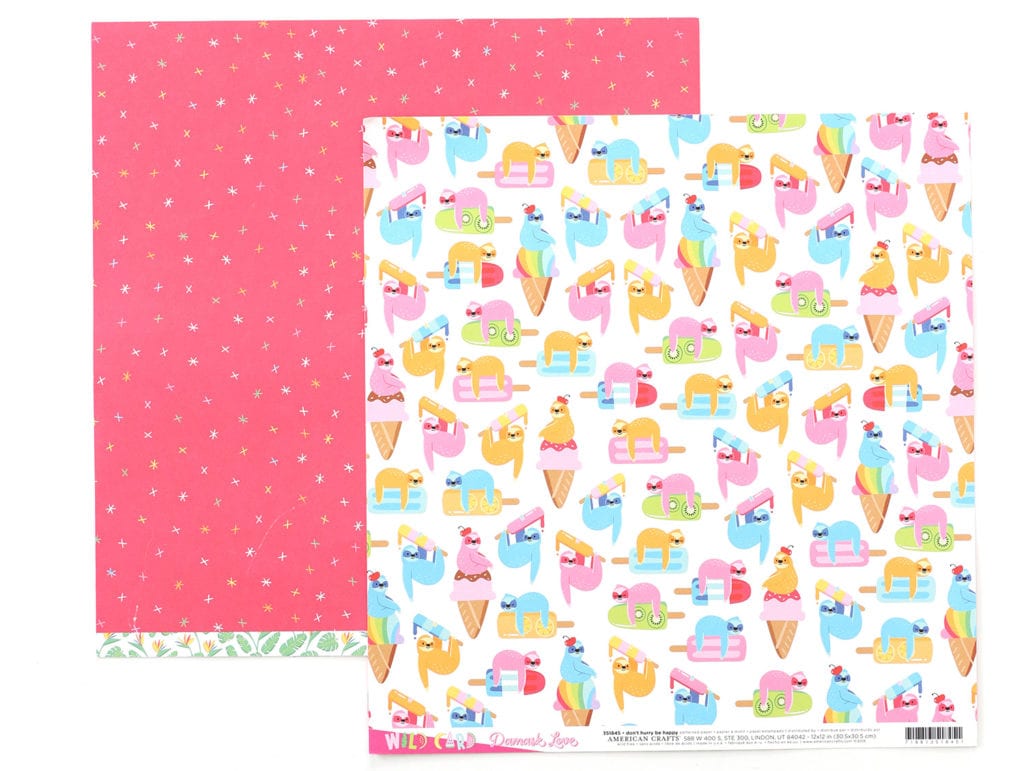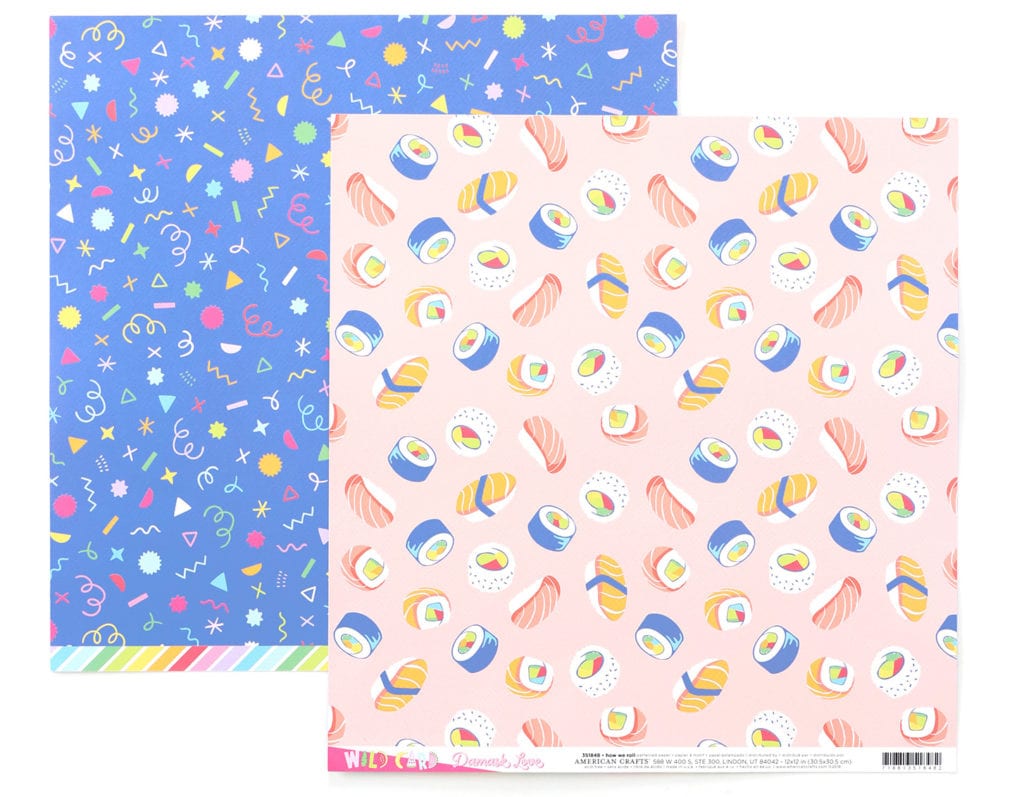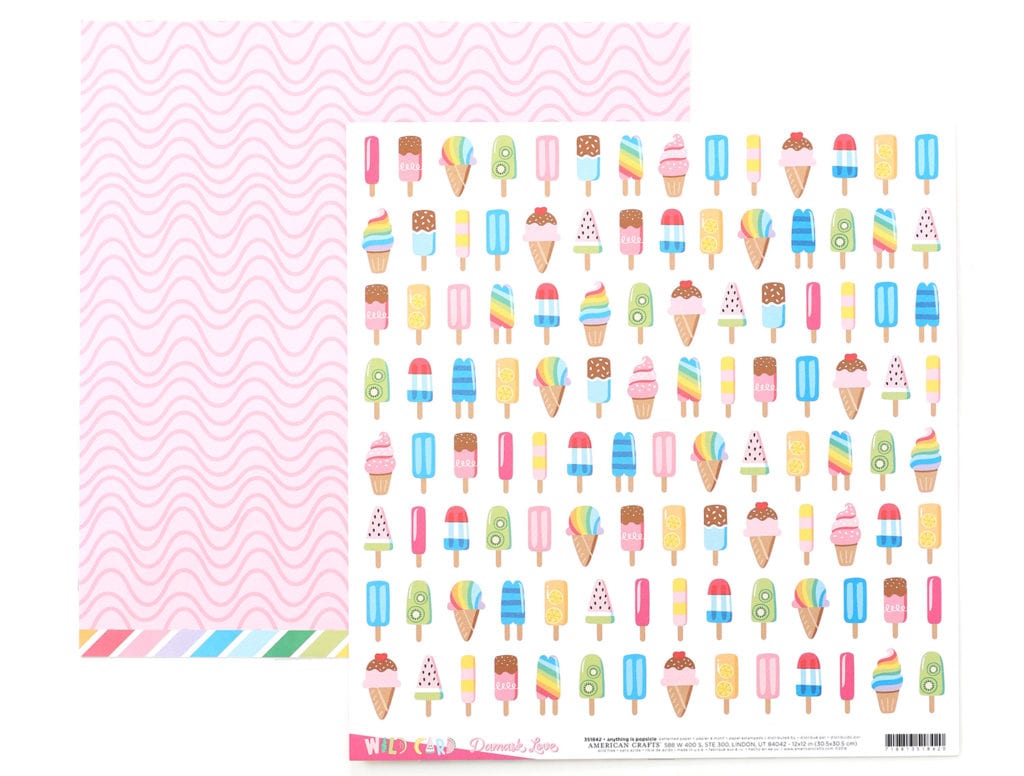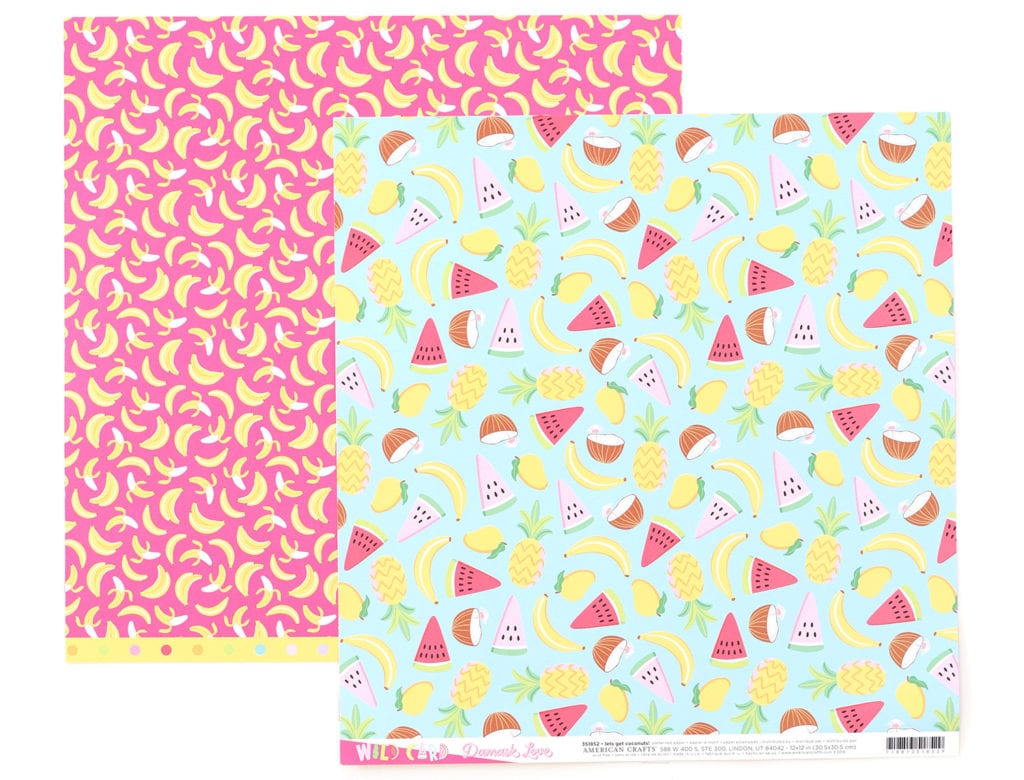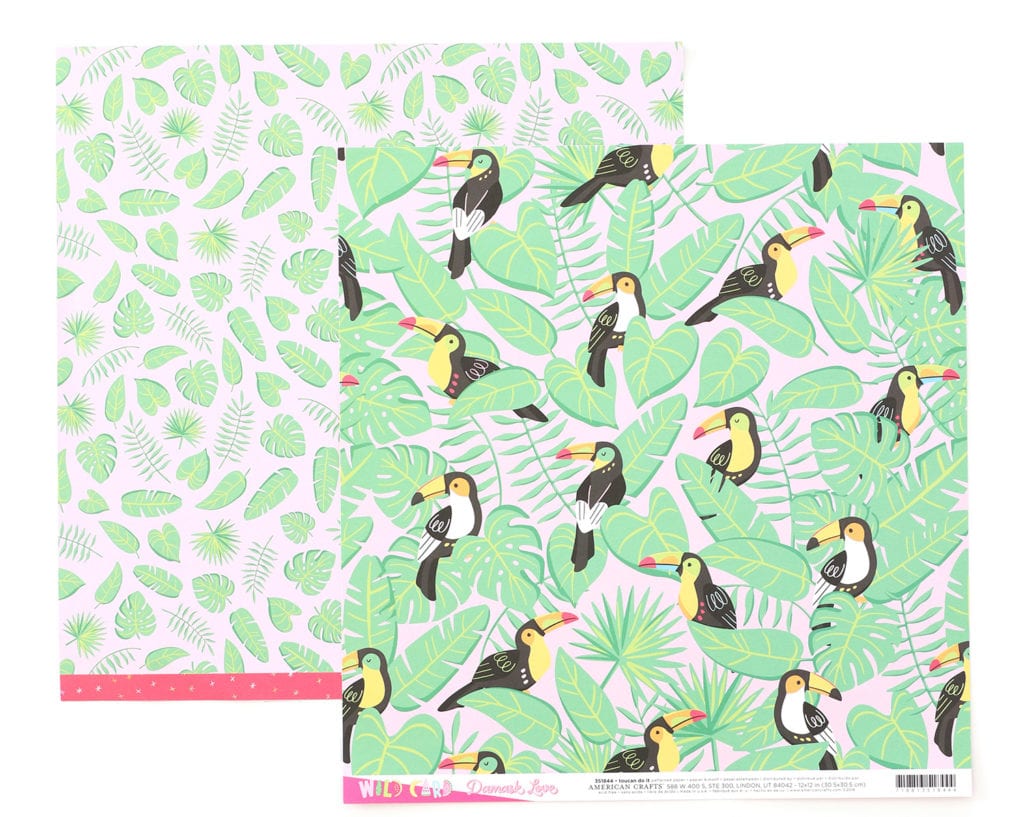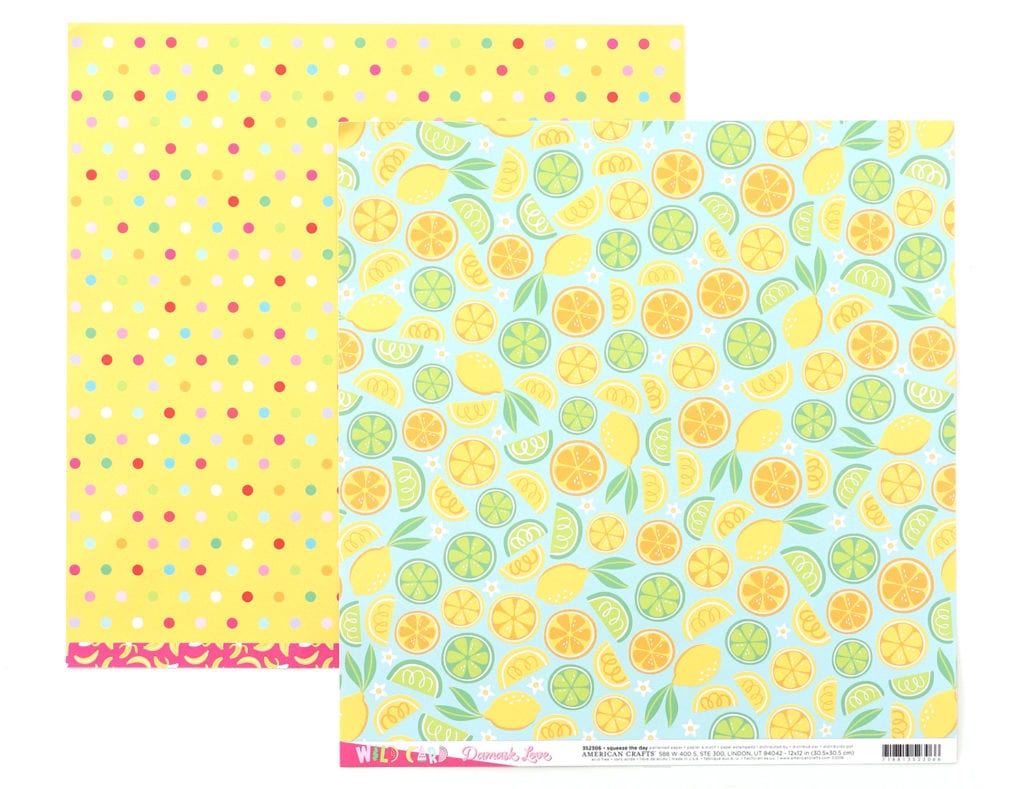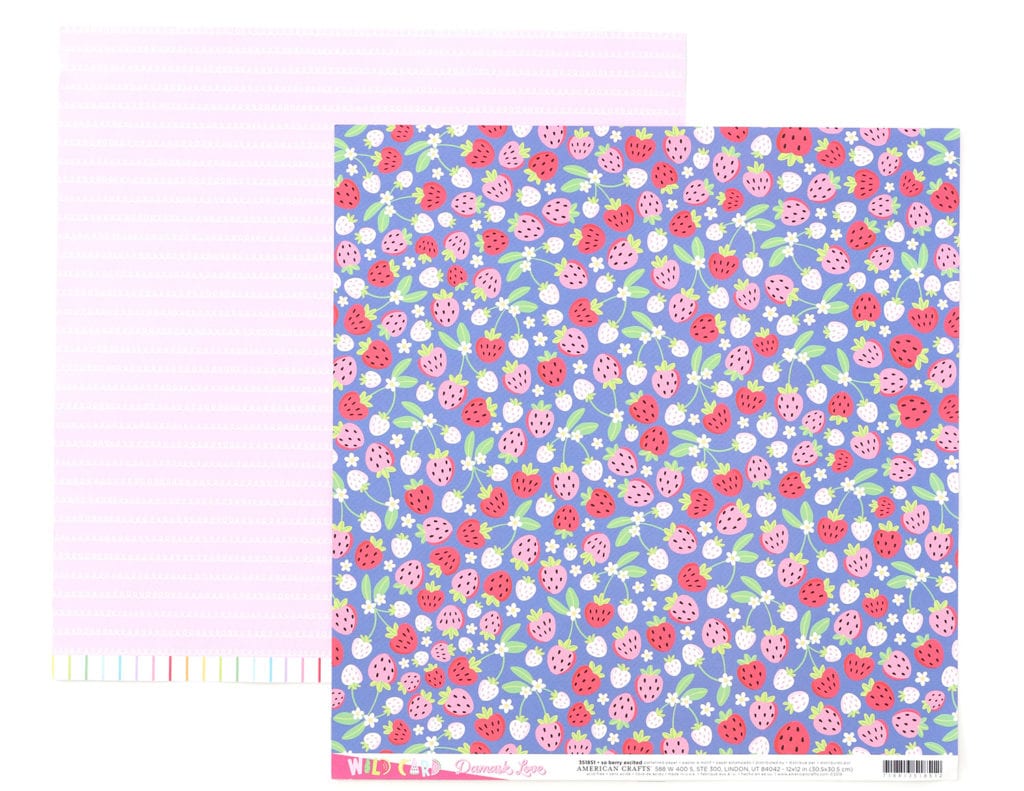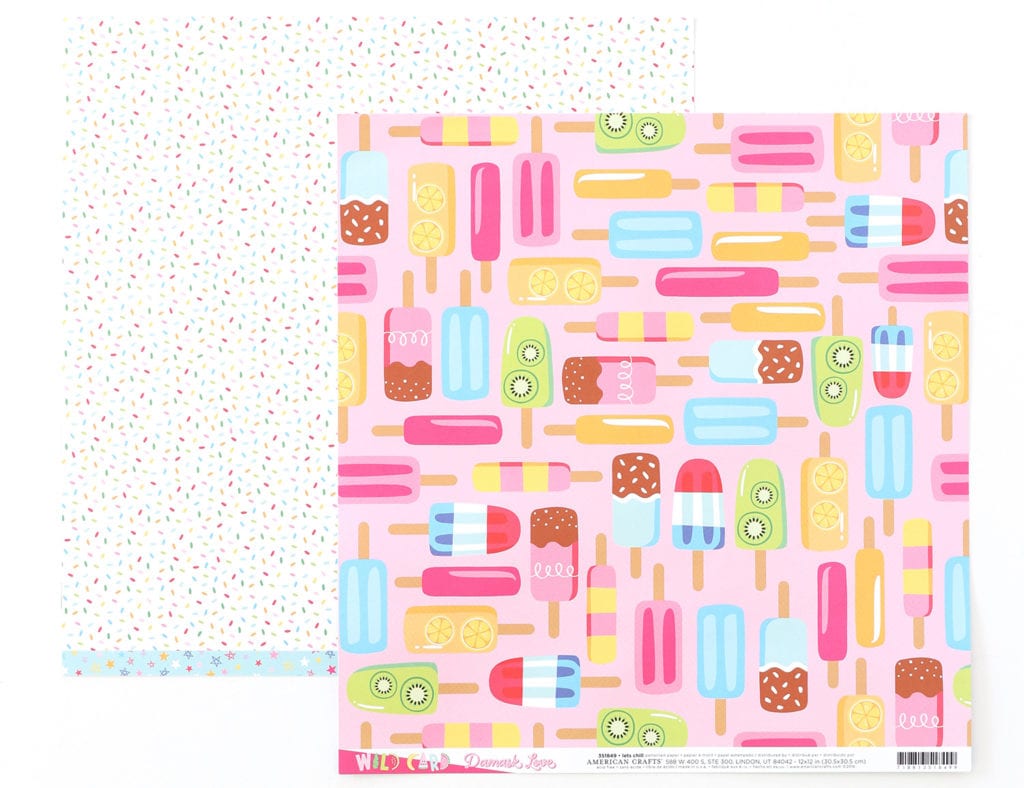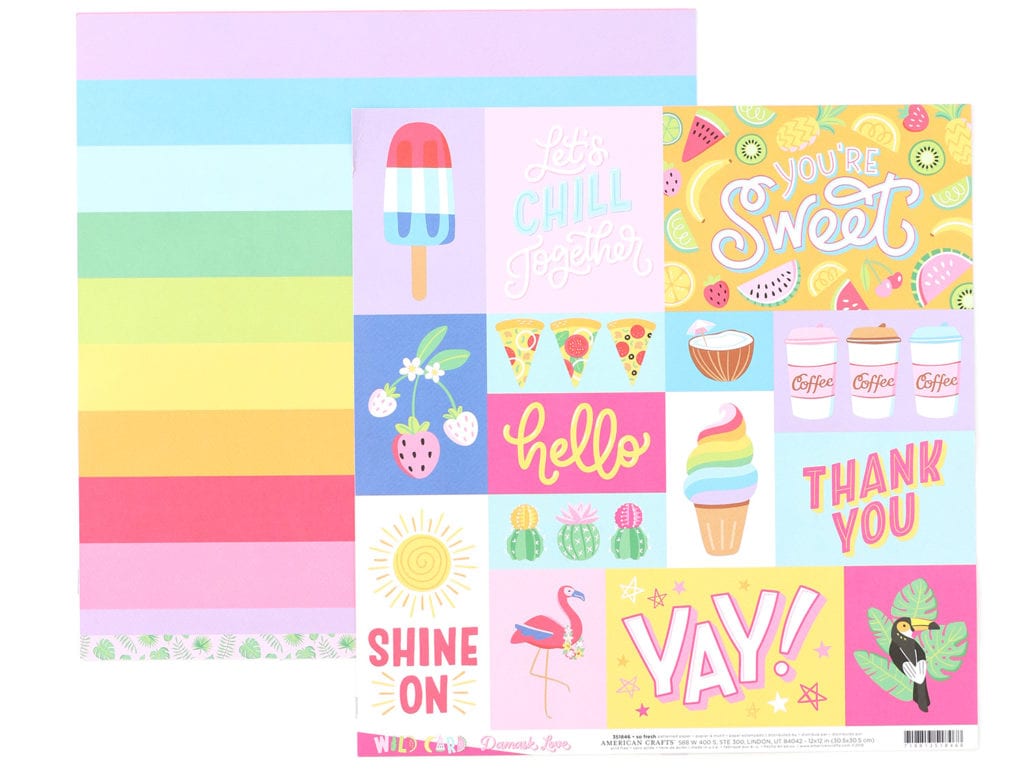 And there she in in all her glory! The complete Wild Card Collection! Come visit me on Facebook where I'm sharing a flip through each Project Pad – giving you a close look at each element of the collection.