It's newsletter day!!! If you're signed up for the Damask Love newsletter, you'll receive a sweet treat in your mailbox on the first Friday of each month! For this March 2017 newsletter we're a week behind, but we're making up for it with an awesome printable notebook cover that will get your weekend off to a great start!
This month's exclusive newsletter design is the creation of Brittany Meronek. She's the creative mind behind Humdrum Paper – the most adorable, clever, witty, hilarious, sassy and unique cards you ever did see. Brittany ventured out of her card-making world to bring you an exclusive notebook cover that I'm sure you'll love. I can't wait to share it in the newsletter! Be sure you're signed up – just enter your name and email into the sidebar field.
In the meantime – lemme show you just how easy it is to make a custom notebook!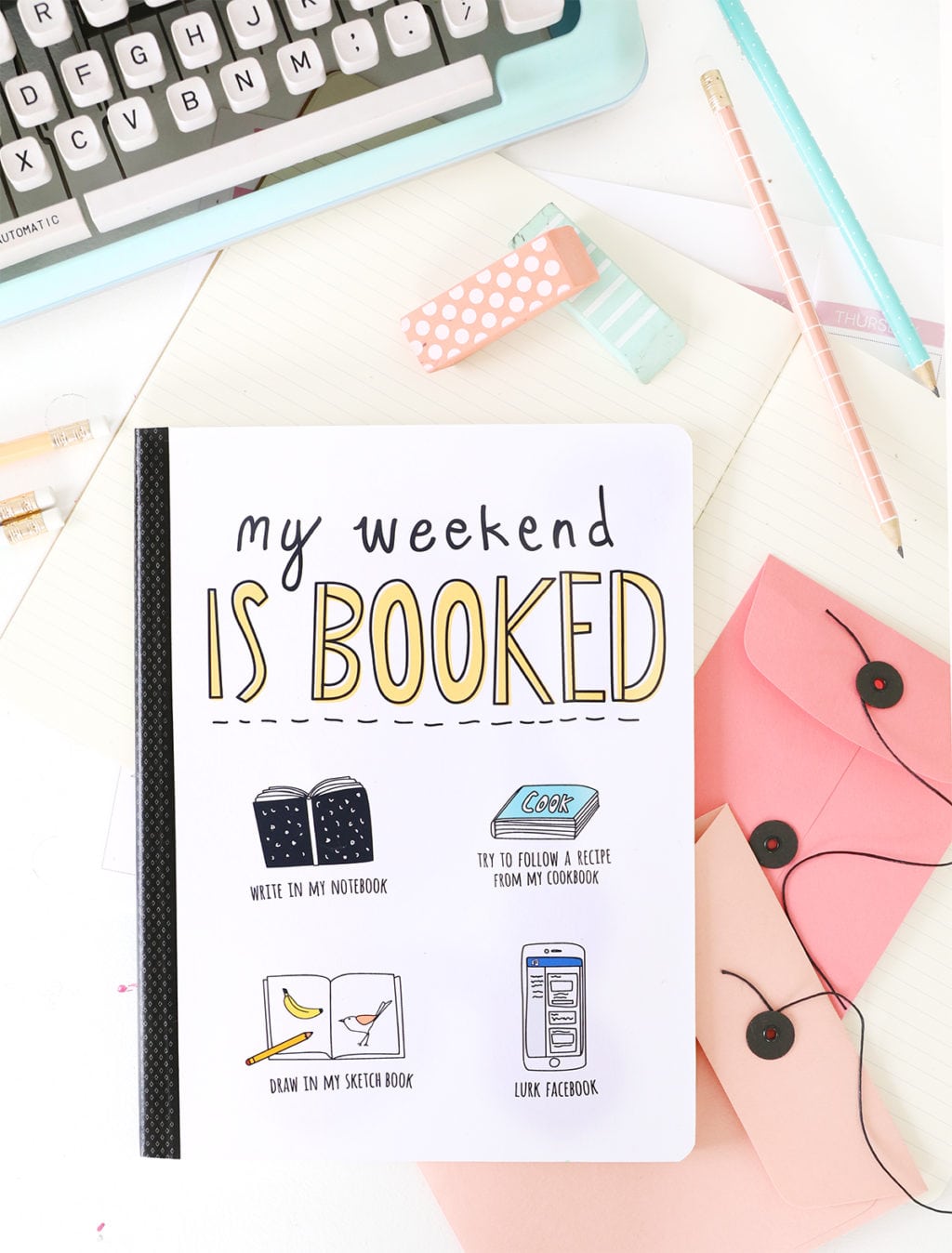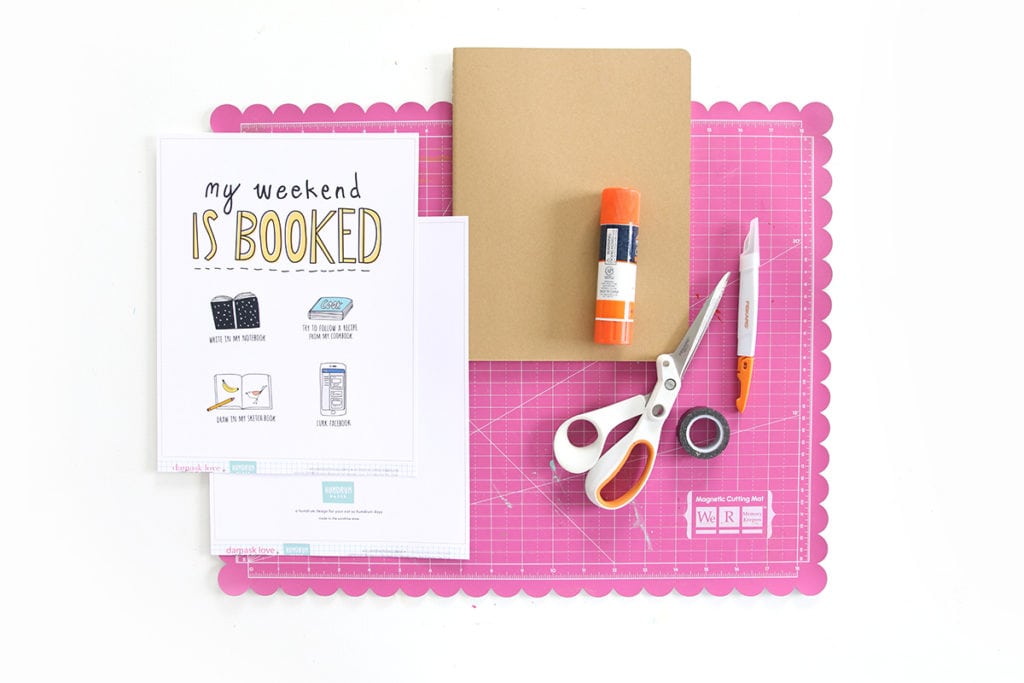 You'll need:
the FREE printable from the newsletter
a plain notebook – I love using Moleskine Extra Large Journals
Scissors
Washi Tape
a craft knife
a self healing mat
HOW TO COVER A NOTEBOOK
Cut on the dotted line // apply glue all over the front cover//place the printable onto the cover // repeat on the back // use the craft knife to closely trim off the excess paper // use washi tape to create a binded spine // DONE!