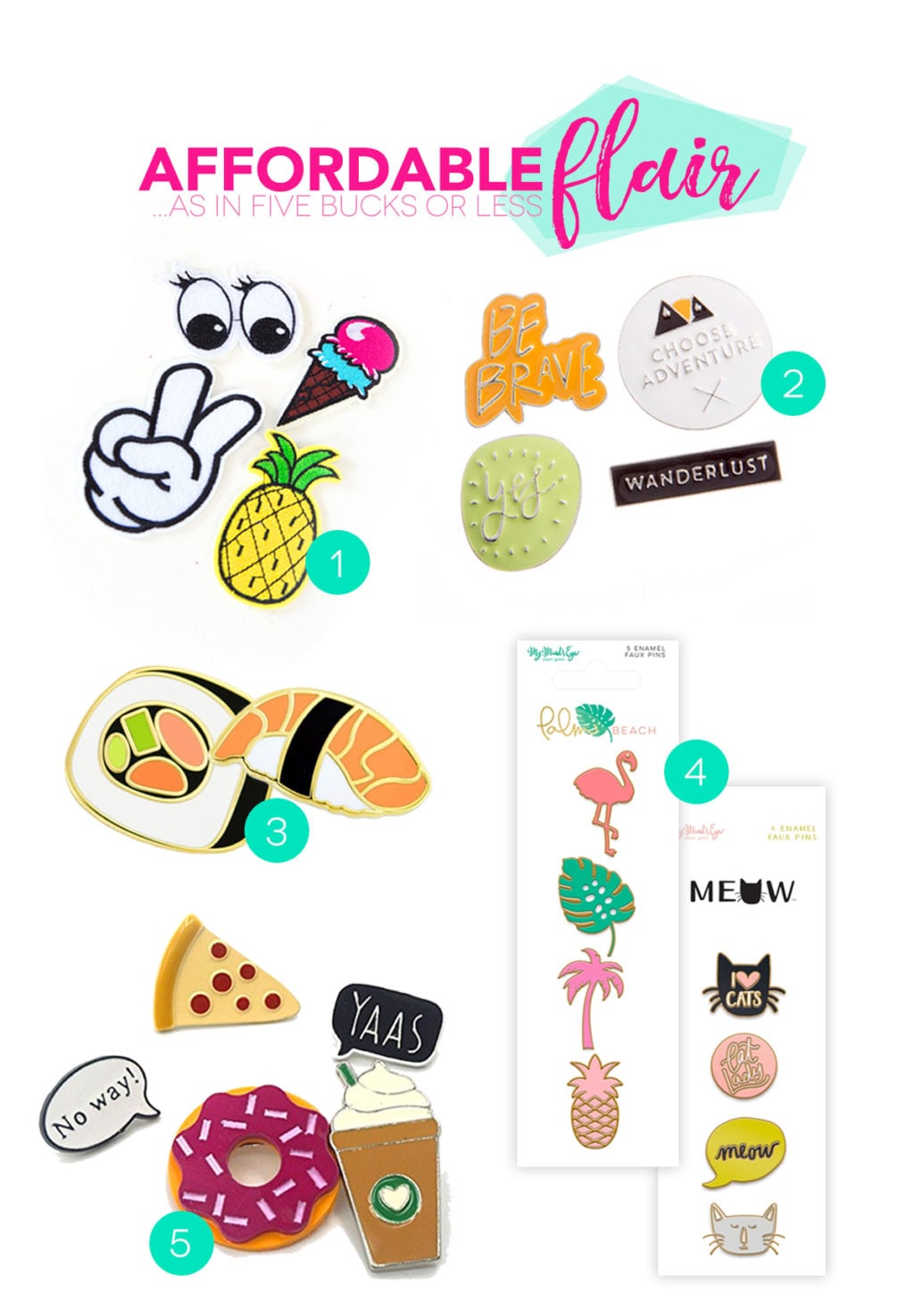 In everyone's life there comes the moment when you realize you're "old." For my mom, that moment probably happened when she asked me how to get to the App Store. You guys, she thought that the App Store was a physical location where you go to purchase apps for your phone. Bless.
For other people that moment happens when all the young kids think that Adele is the first person to sing "Make Me Feel My Love" and they have no clue who Bonnie Raitt is.  Blasphemy.
Then there's most that moment happens when you see that the teen kids are wearing fashion that you wore when you were a high school. For me, this is the current state of my life. 90's fashion is on the rise. Flannel shirts and chokers are everywhere. Let's just say this – You'll have to choke me before I put on a choker. I did it in high school and I'm not doing it again.
With all the fashion trends I'd like to forget, flair pins and patches are the one thing I don'd mind. Actually, I kind of love them. A lot. I will gladly break out my denim jacket and rock some flair! But there's one problem – when you're trying to build up your flair collection, it's easy to break the bank. Individual enamel pins can cost $10 each and patches can be equally pricey. That can quickly turn into a few hundred dollars on flair if you want to have a bunch to choose from! This week on the blog, we're celebrating flair with lots of DIY's, videos and more. Let's kick off Flair Week with a little round up of where to buy affordable flair pins and patches . Every single one of these costs less than $5 per piece of flair  – with a few a inexpensive as a buck each!
Now that you've got the run down on some great, affordable flair…what kind of flair pin would you rock?!