Welcome to my favorite holiday of the year! Any holiday that uses pink as it's flagship color is my automatic fave and it doesn't hurt that it's also a celebration of love and friendship! It's also the perfect time to share my favorite FREE valentine printables available right here on the Damask Love site!
I am also a lover of paper crafting and Valentine's Day is perhaps the best time to create handmade favors for friends. If you are parent to a young child, this is also the time of year when you feverishly hunt down ideas for classroom Valentine's Day treats. When you're making favors for a class of thirty children, handmade isn't always the easiest route.
Sometimes you need to take a slight shortcut which is why printables were invented! With the help of your at-home printer you can create something impressive without staying up all night on February 13th!
Rather than scour the internet for your favorite Valentine's Day printables, we've got you covered right here with the five BEST printables you've ever seen! The best part of these printables is that they are FREE!! The only thing you'll need is some candy to fill them up or a few extra accessories like pencils or an envelope.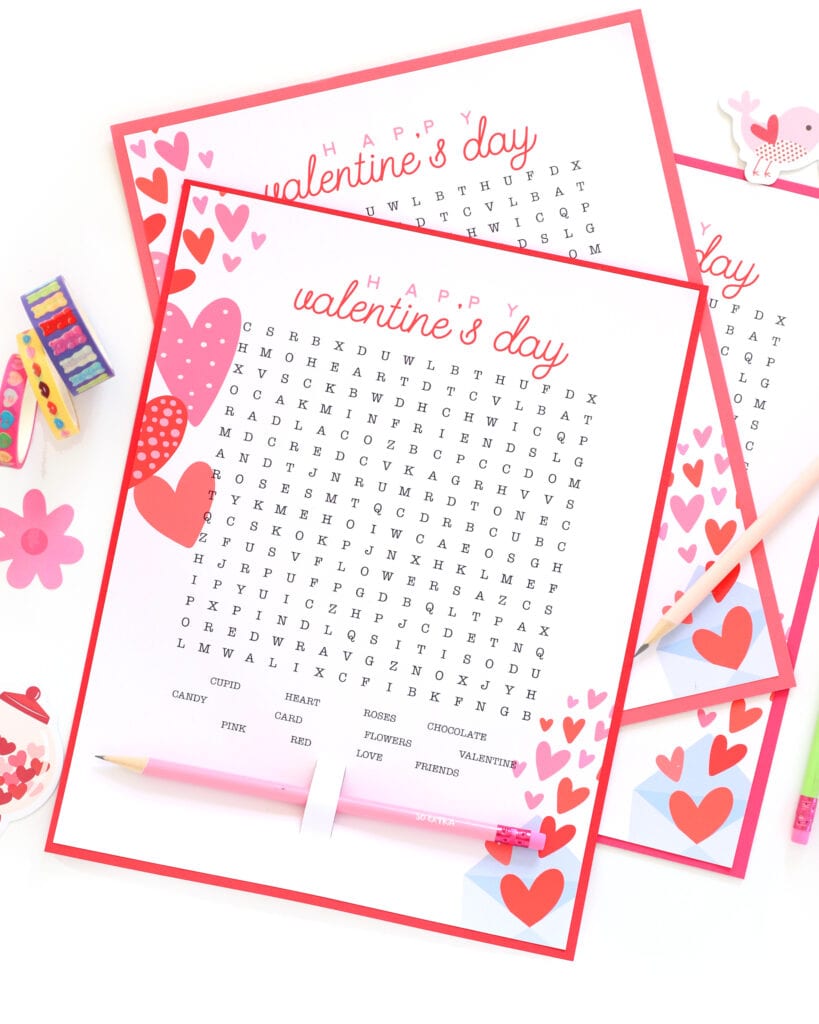 Valentine's Day Word Search
First up, this word search is the EASIEST classroom favor ever! I love that it's candy-free and very affordable to create. Use the Damask Love pencils available at Office Depot to finish off these treats. You can grab this printable for FREE by joining the Damask Love email list and getting access to our awesome library of beautiful printables. Did I mention all the printables are FREE!
Once you've printed this free valentine printable, head over to the Damask Love Instagram feed to see a quick tutorial on how to assemble this project.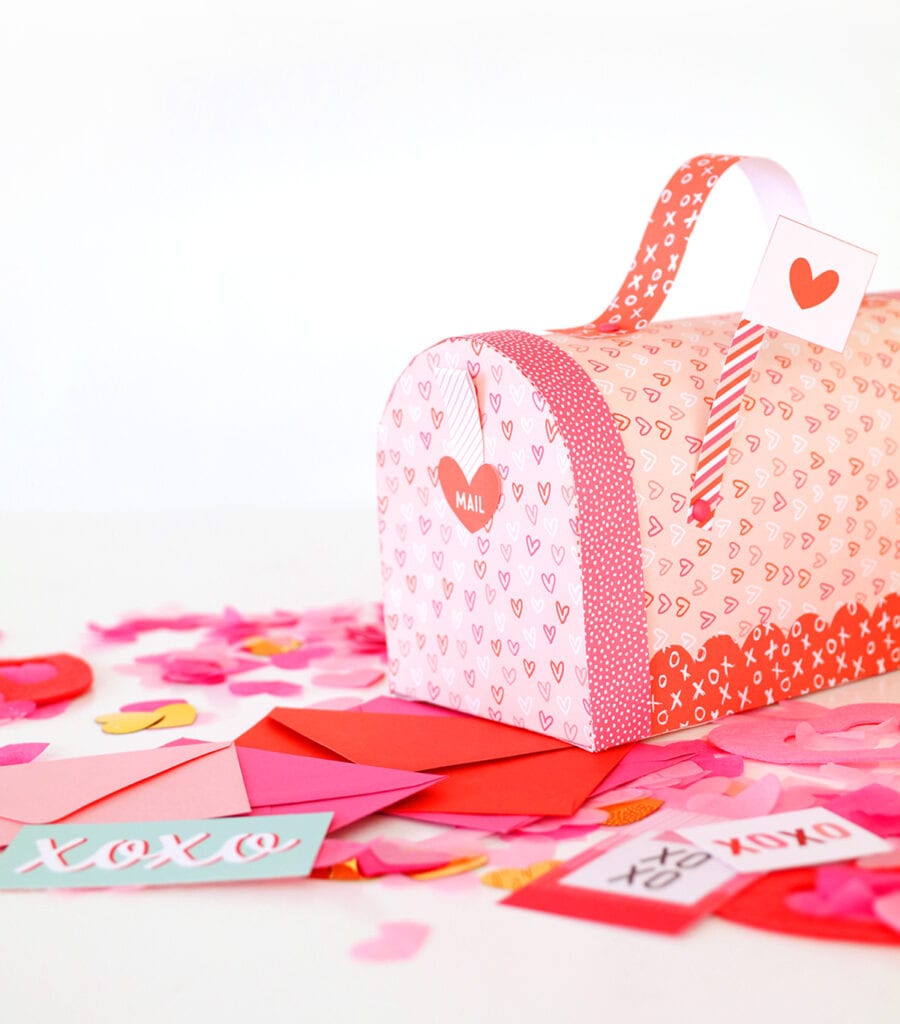 Printable Mailbox
Every respectable classroom valentine's day party needs a good mailbox for housing all the goods! Rather than purchase your mailbox, why not make it?! With a few sheets of 11×17″ paper you can print and assemble this adorable mailbox. It is perfect for teachers, children or your desk at work! The assembly instructions are clear and easy to follow. Click HERE to get your free valentine printables of this project.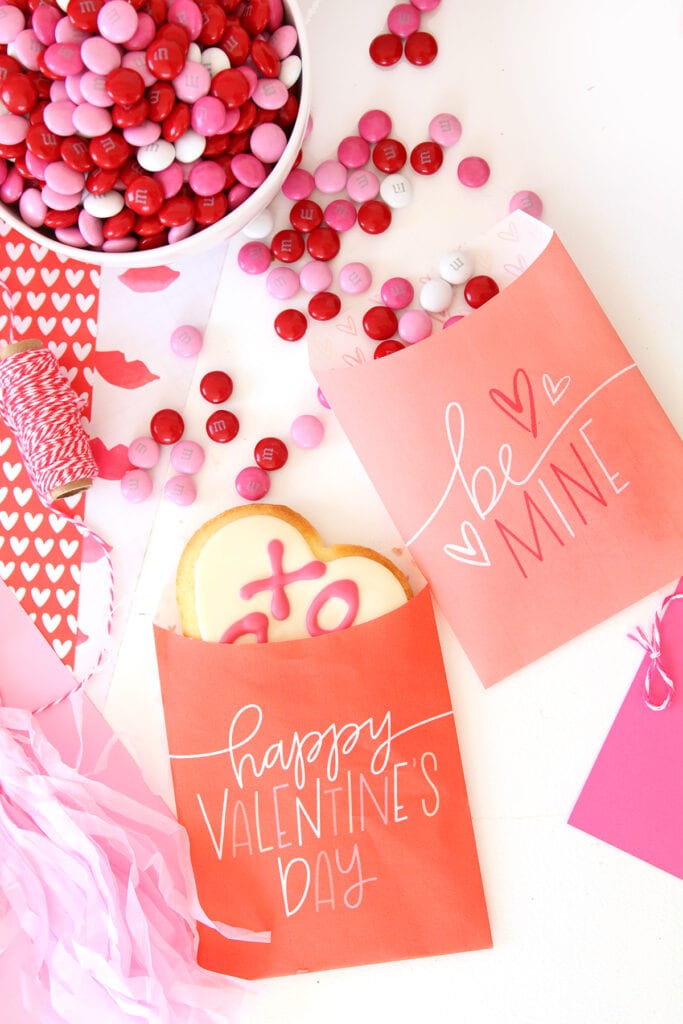 Printable Treat Bag
Did you know that you can print onto freezer paper and make your own food safe gift packaging? Yep. It's the coolest hack ever and a great way to make quick and affordable Valentine's Day treats. Follow THIS full tutorial then head to the Damask Love Printable Library to grab the free Valentine printable for this project.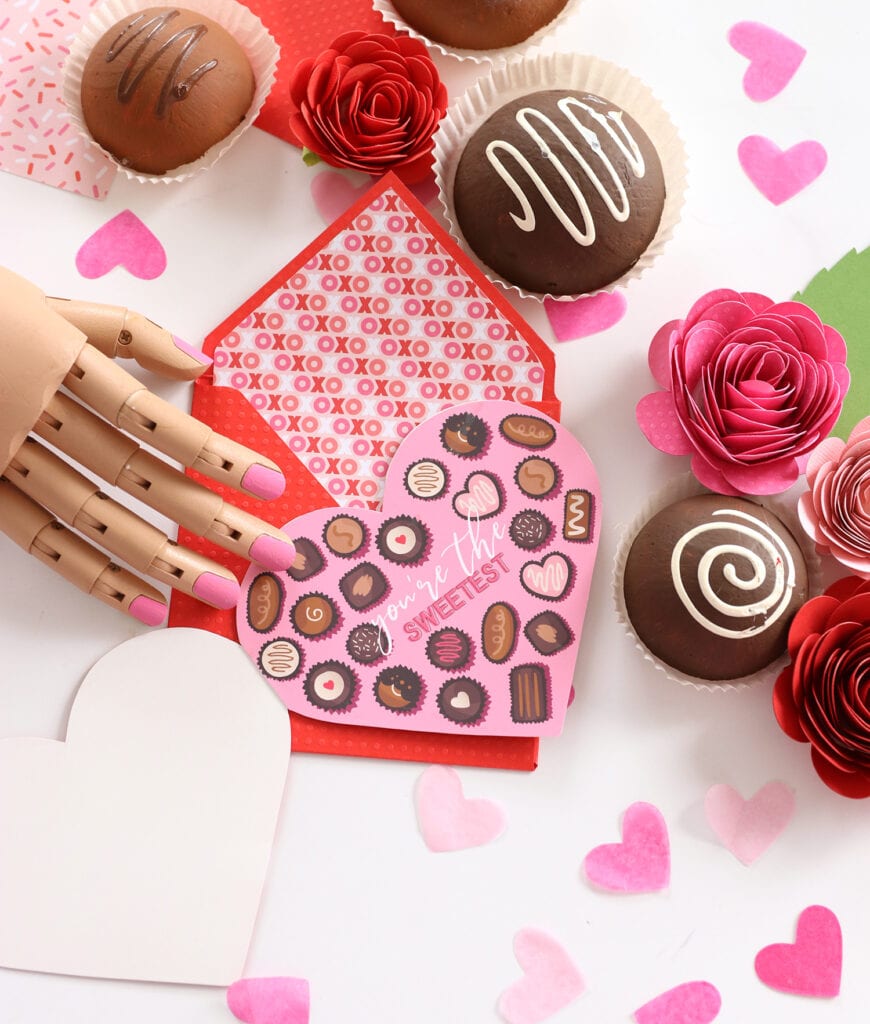 Printable Valentine's Day Greeting Card
If you've ever been to the store on February 13th, there's a very good chance you've been caught up with the rest of the world as they buy last minute Valentine cards. Usually, the only options left are pitiful. With this free printable valentine, you won't have to worry about that last minute trip to the store! You can print out this adorable card and move on to more important plans…like how to get a dozen roses on February 13th. Psst…we even have a fun DIY idea for that!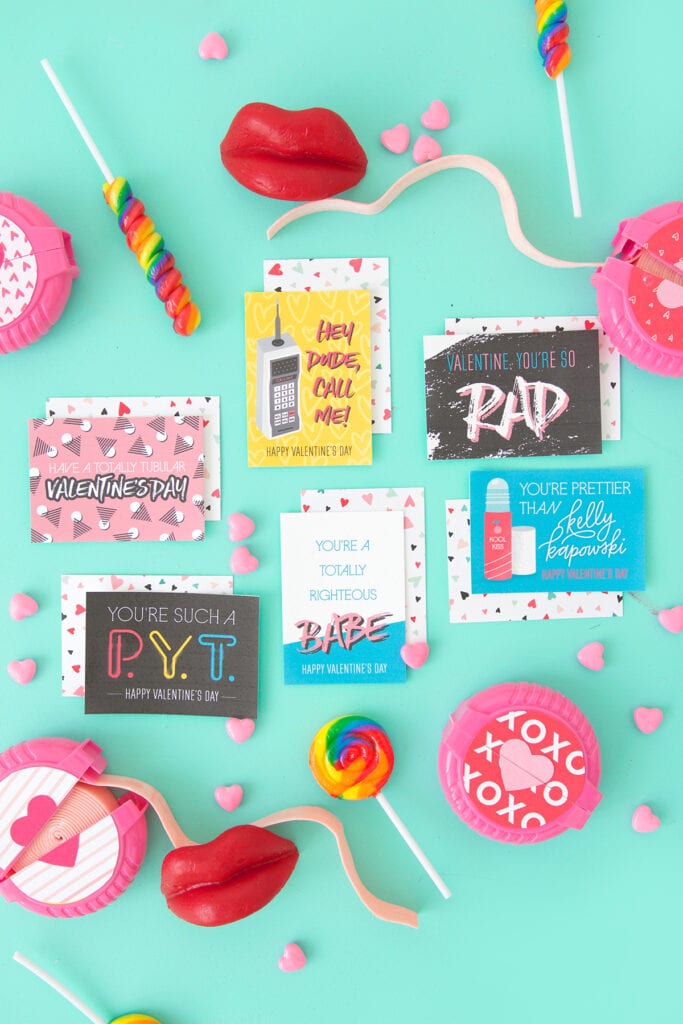 80's Inspired Printable Valentine
Whether it's your love of Saved by the Bell or your affinity for Debbie Gibson – these awesome 80's inspired Valentine's Day cards are going to be a HIT with all your friends. Follow the tutorial to see my hack for getting a fun print on the front and back of the cards