There was the day I got married. There was the day I became a mom. And, there was the day I found out that I could stream the entire Saved by the Bell series on Netflix. All three were life-changing…some more than others, of course, but when you can binge watch forty hours of Zach Morris and Mr. Belding – life is pretty good.
I am completely a child of the 80's. I had enough scrunchies to open a shop and I spent all my allowance on Lip Smackers. I longed for a pair of LA Gear sneakers and Punky Brewster was my spirit animal. The 80's were good to me so I'm bringing them back with the help of our resident illustrator extraordinaire, Kristen of K.Becca. Kristen and I both love the 80's so when I tossed out the idea of a printable set of 80's inspired Valentine's Day cards, Kristen jumped at it and created some incredible designs…complete with a giant cell phone.
Now you can have you're own set of Valentine's for freeeeeeee! Just print em out and hand them to your favorite fellow 80's lovers. To kick your printables up a notch, you can easily make them double-sided with this super simple technique.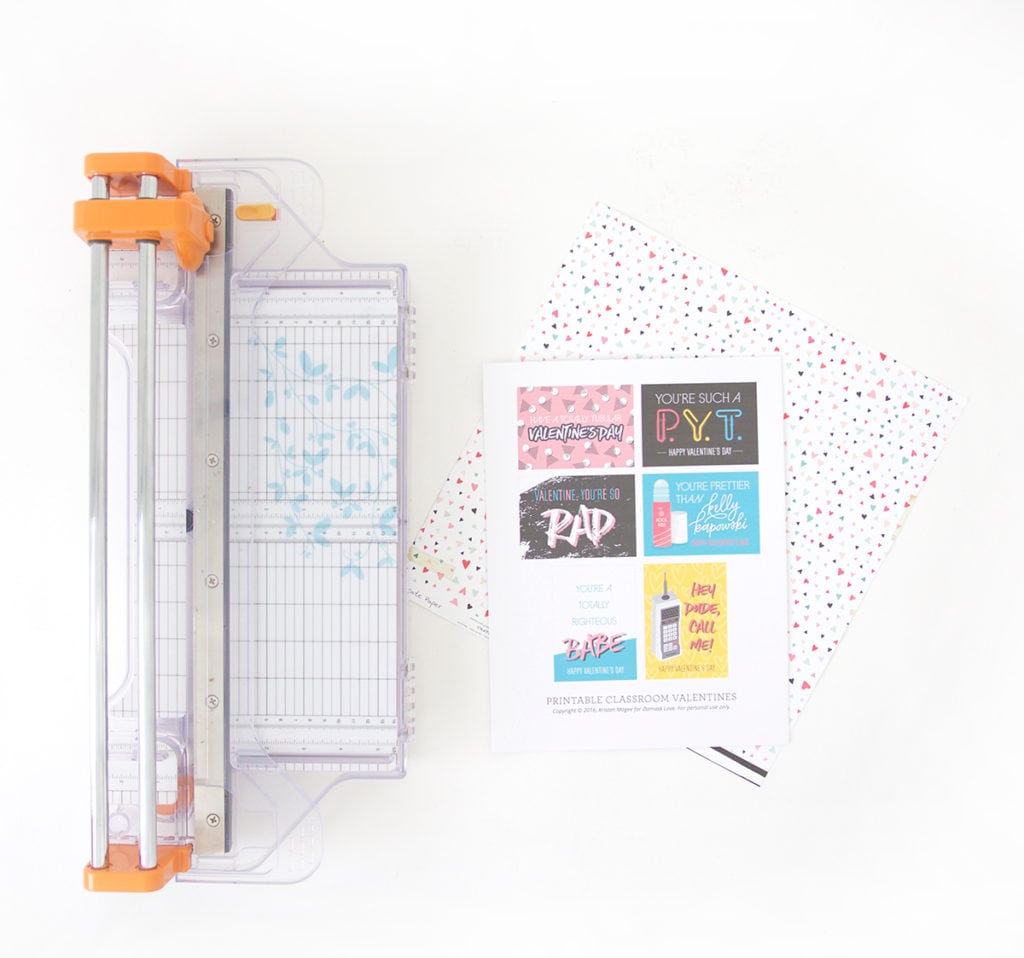 To create simple double-sided valentines, you'll just need: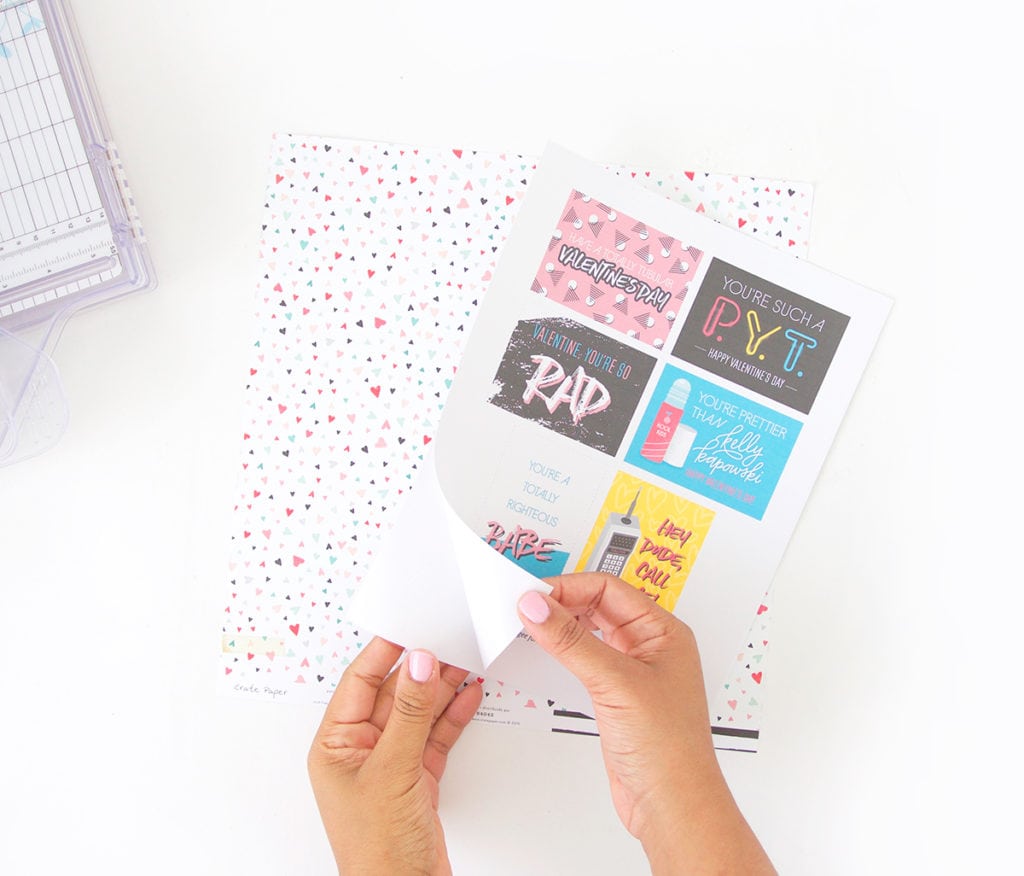 Peel the printable off the adhesive backing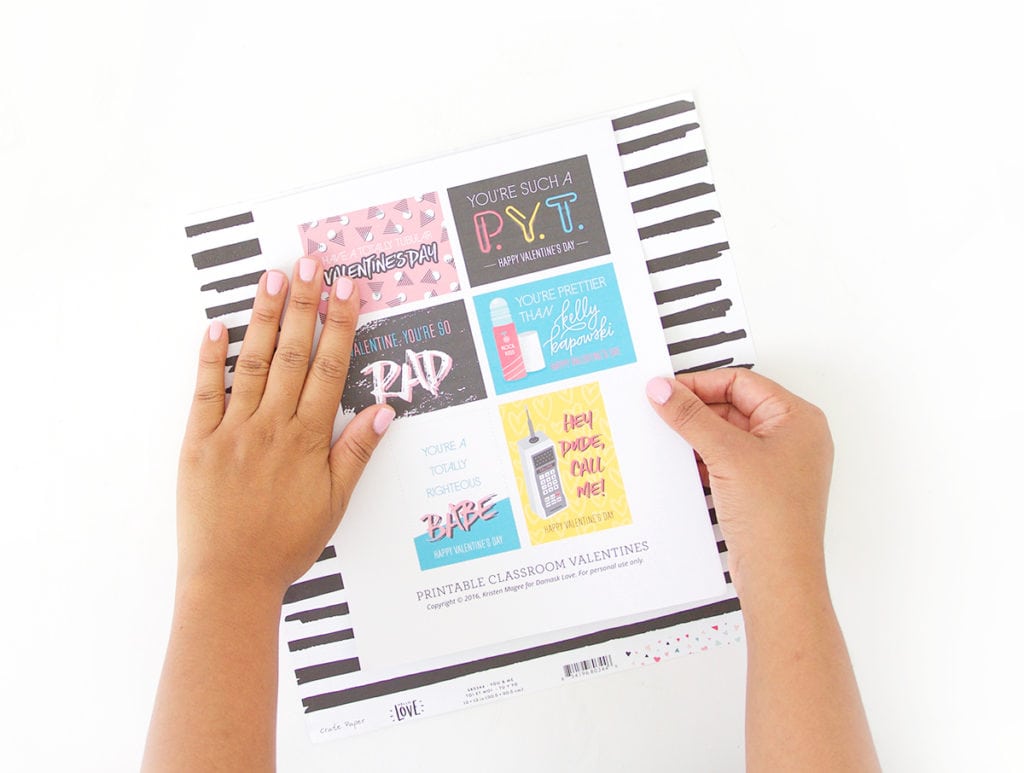 Adhere the printable to the wrong side of the patterned paper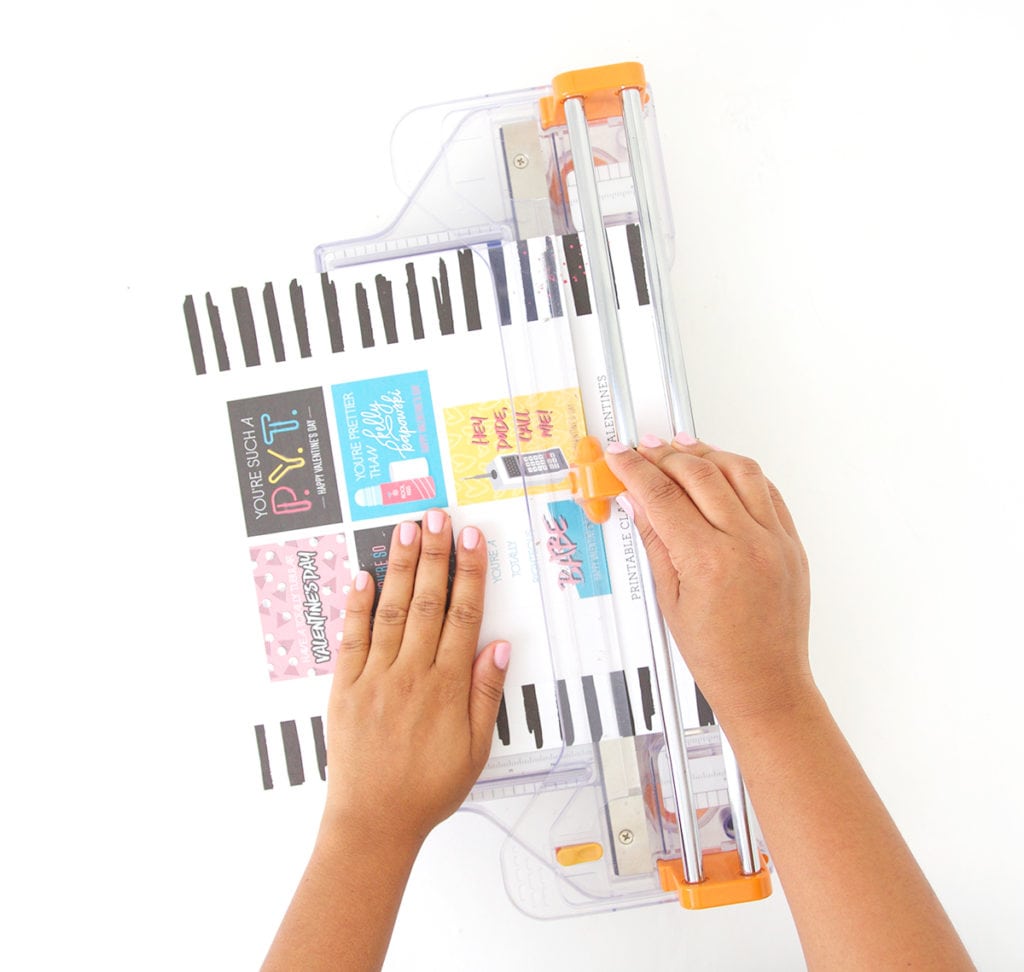 Use the paper trimmer to cut out the printable valentine cards…easy! The simple addition will finish off your printable cards beautifully and make them look polished and profesh.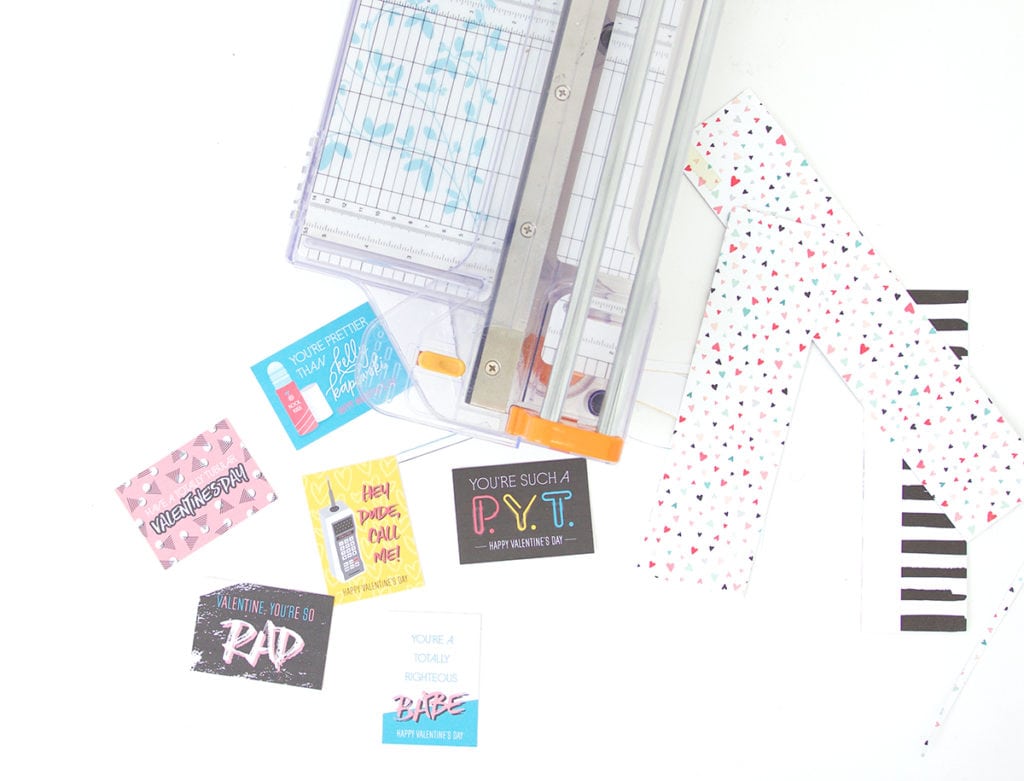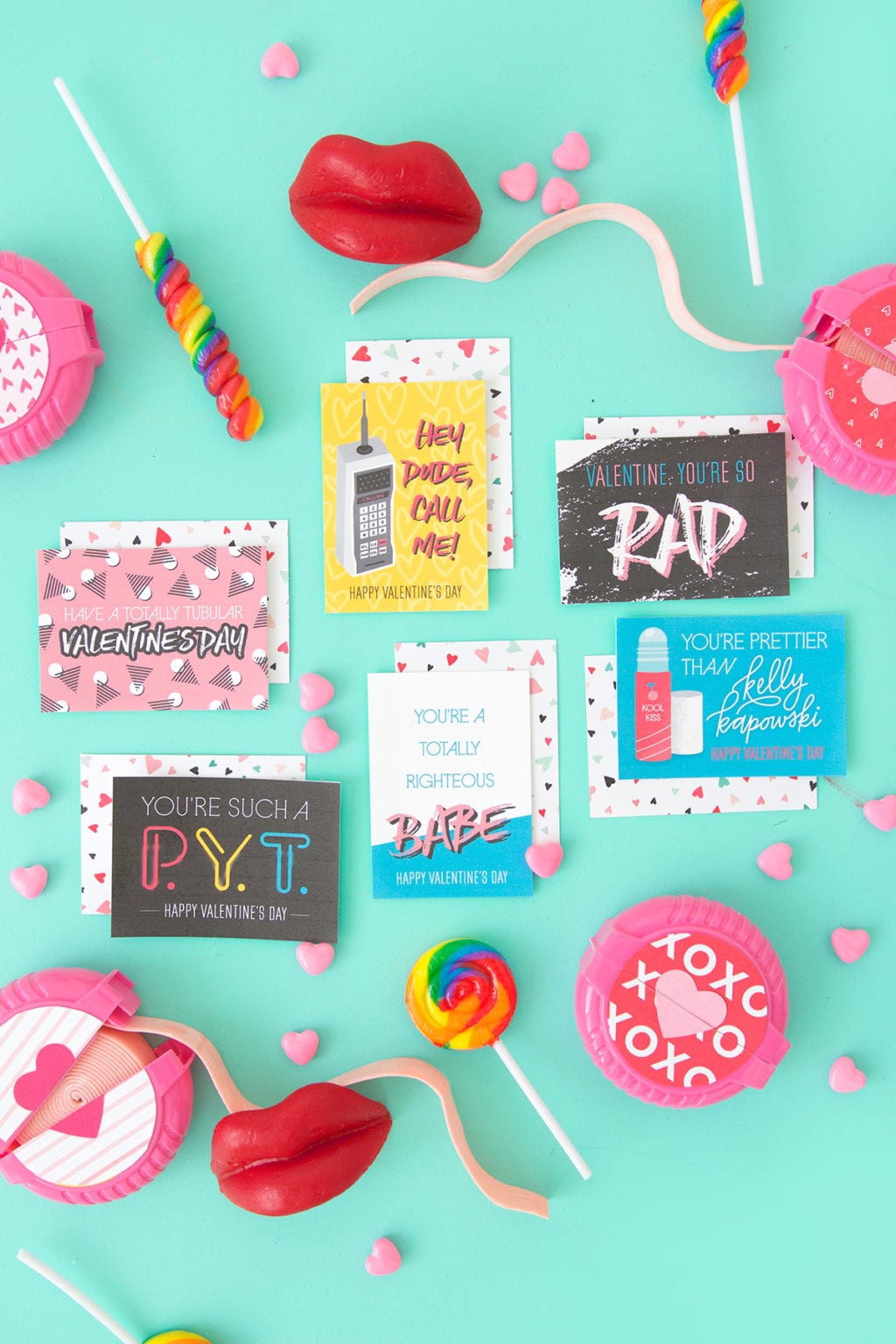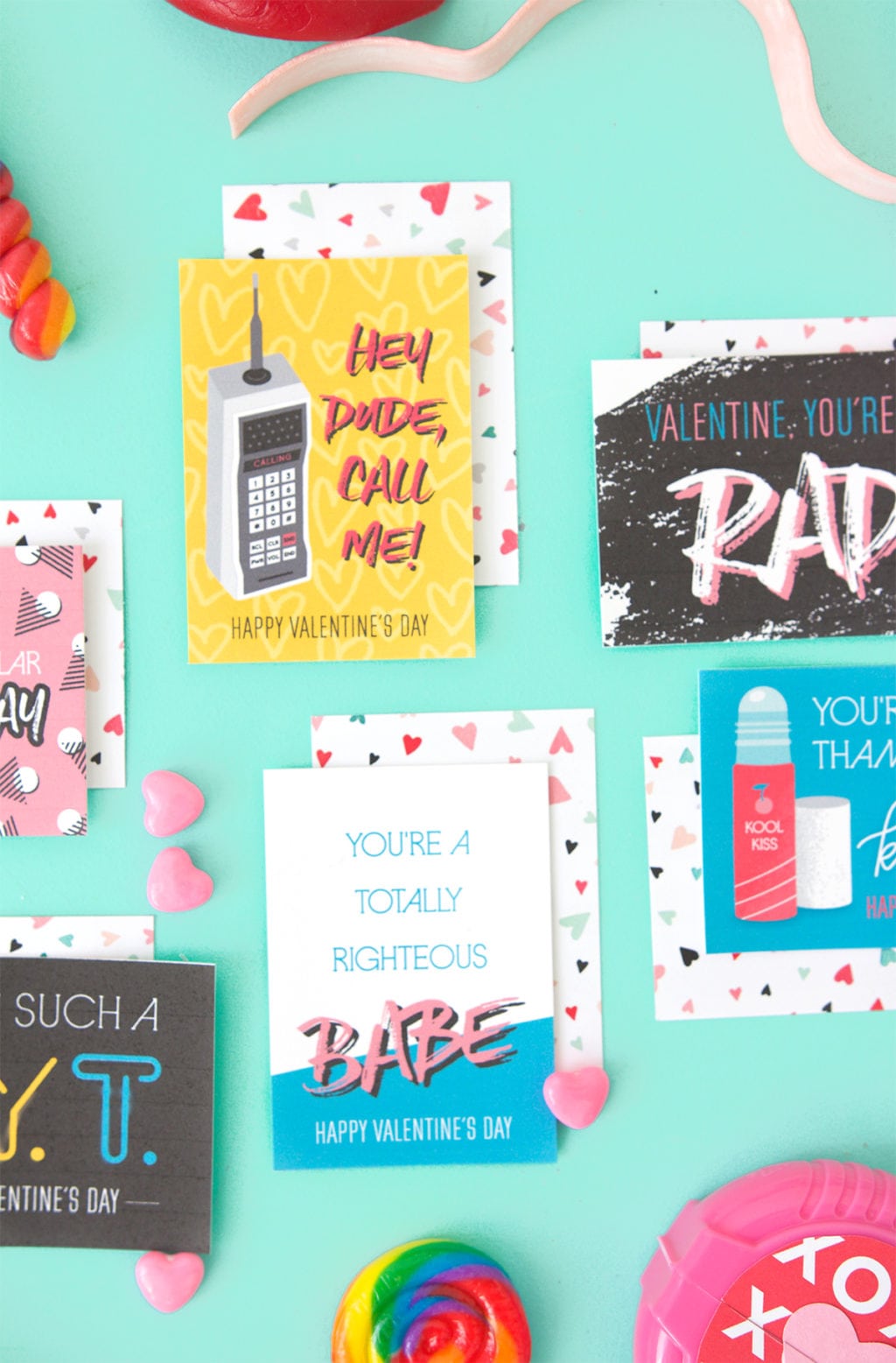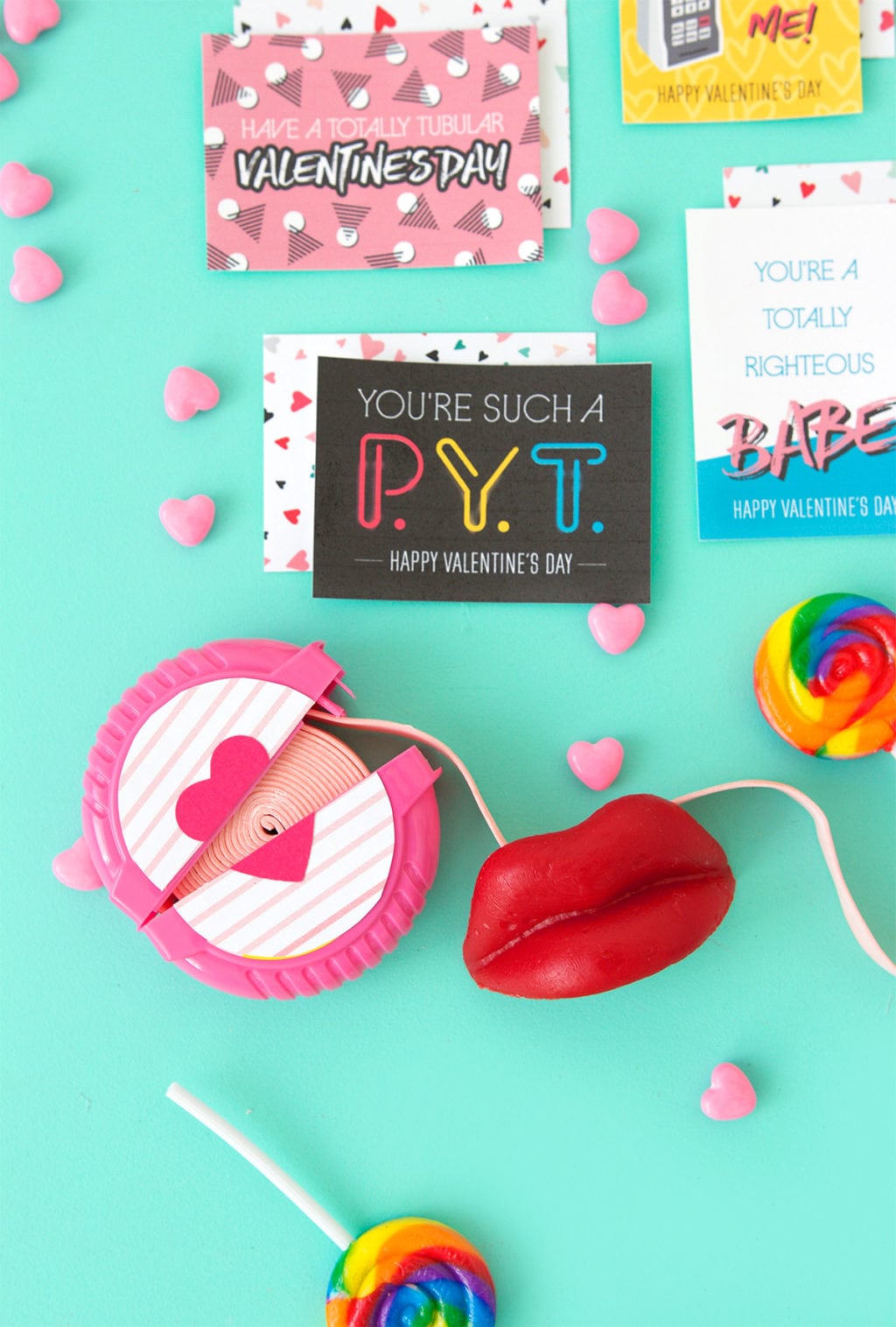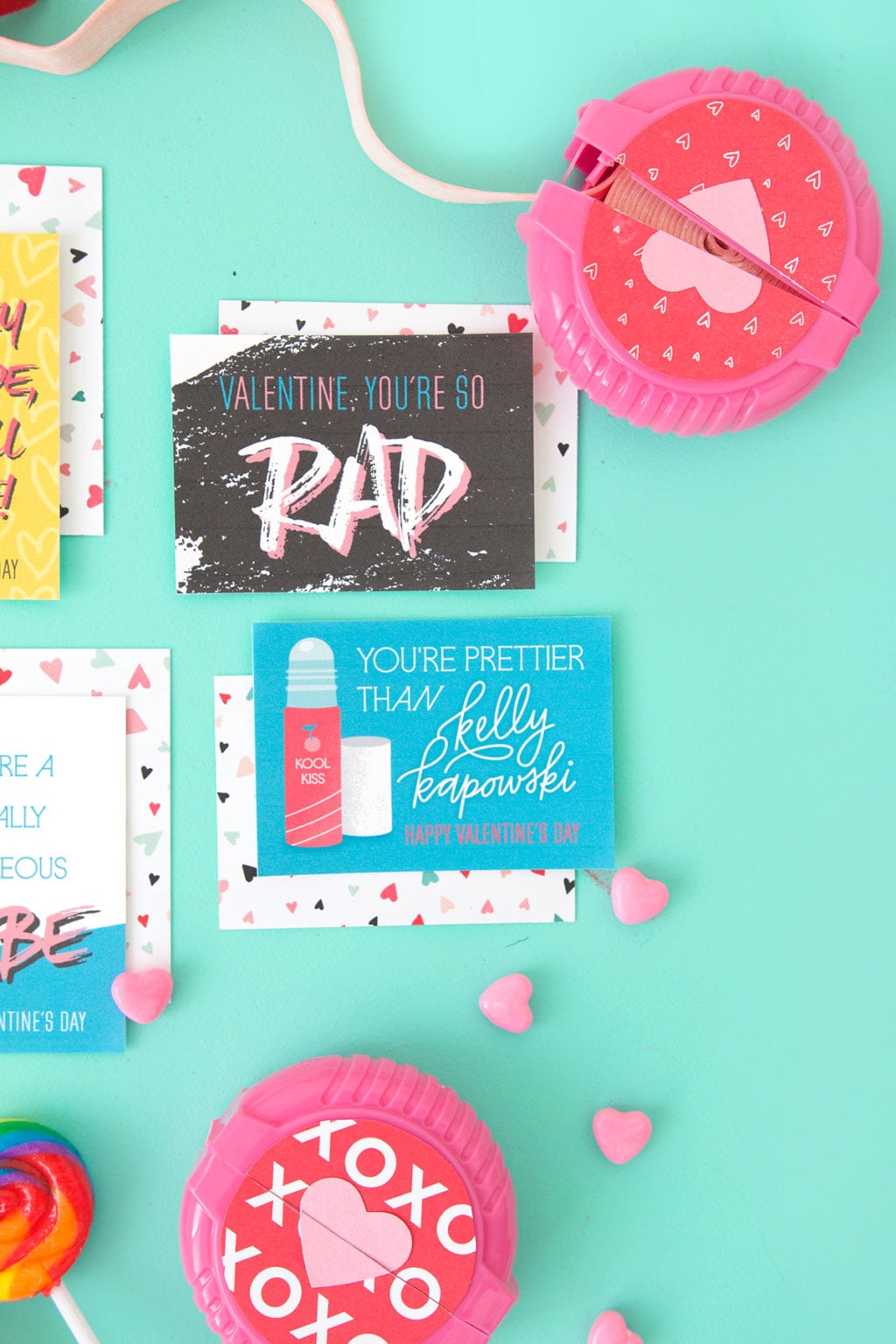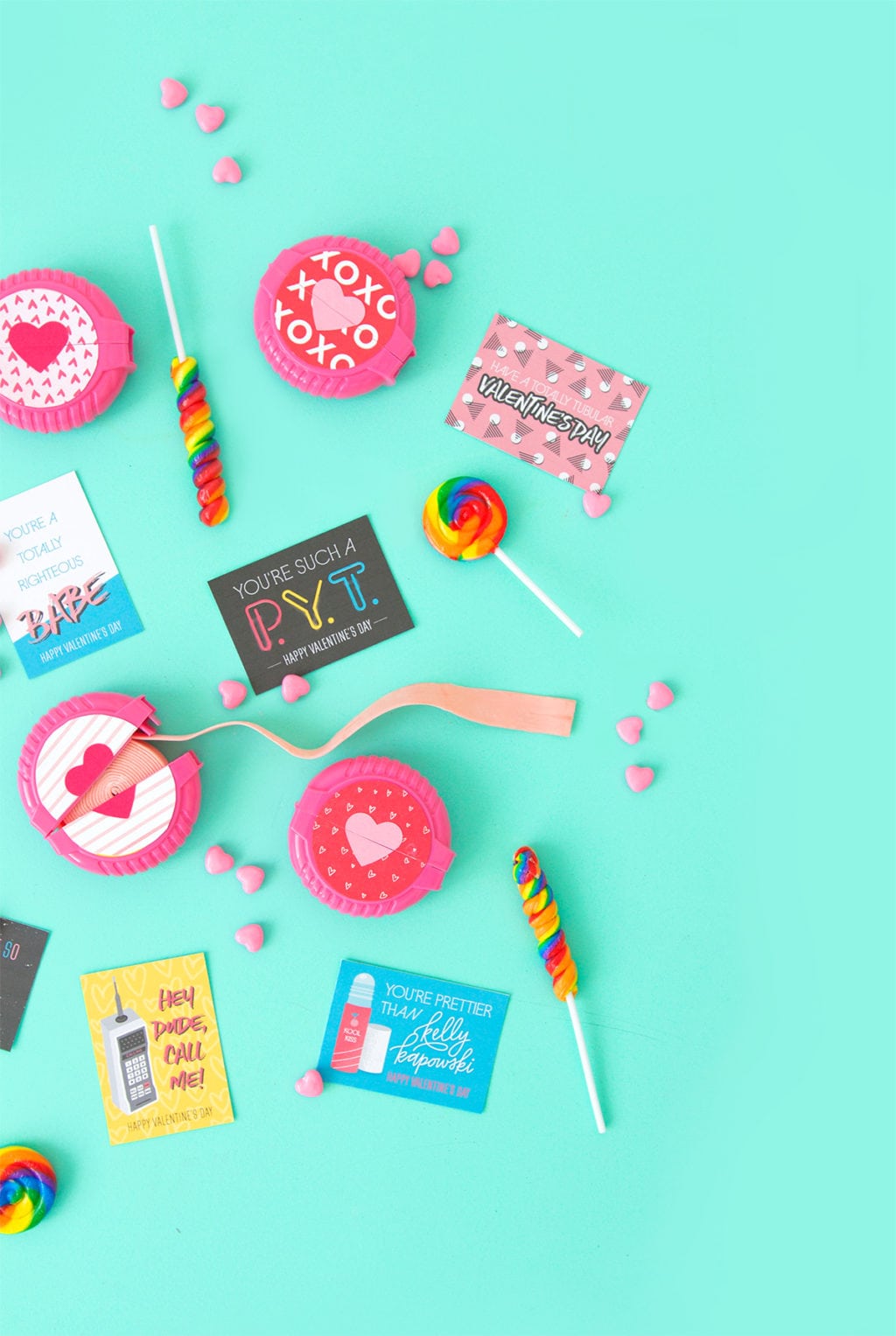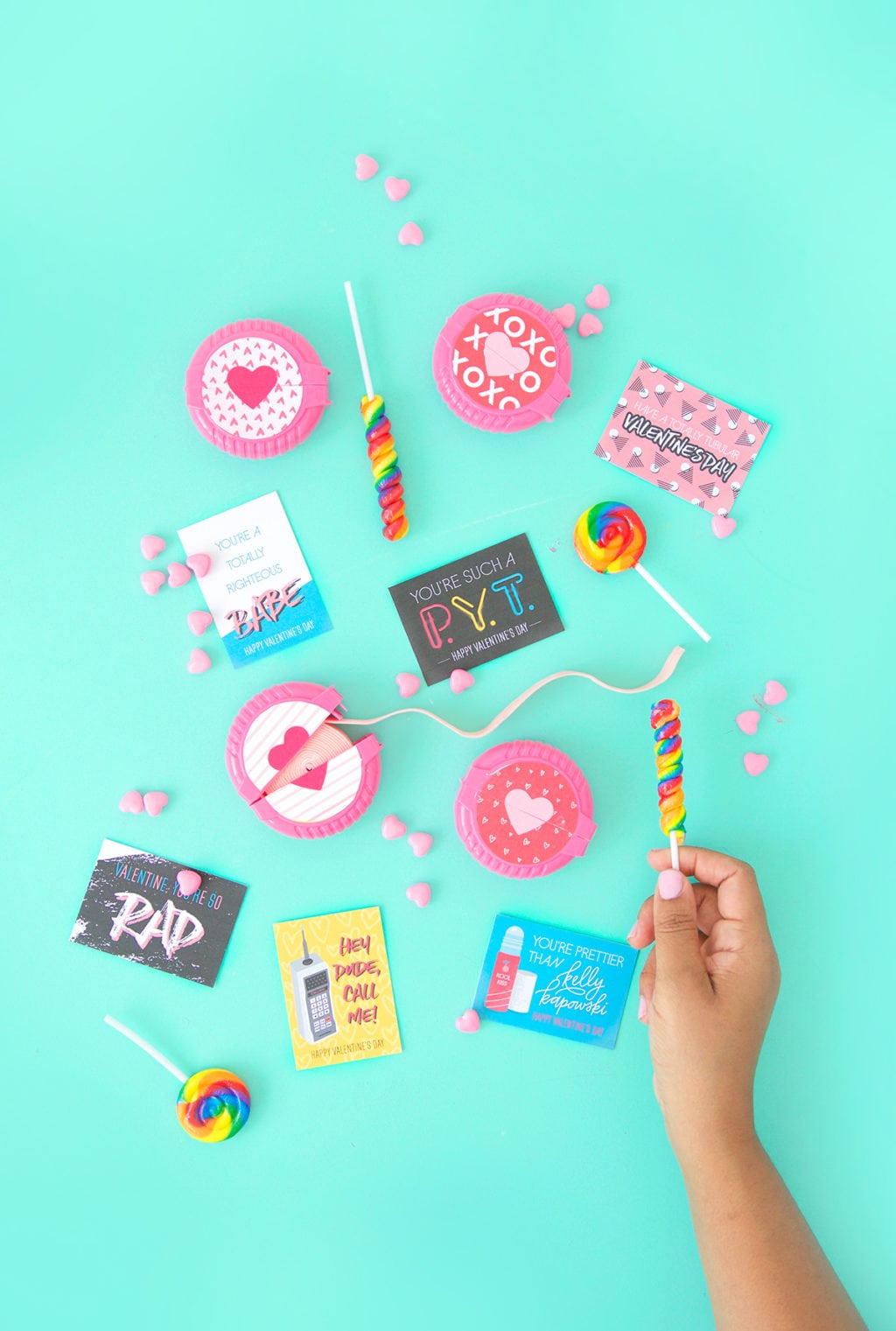 Once you've got your valentines ready to go, you can pair them up with your favorite 80's candy….like Mambas,Bubbletape, Pop Rocks or Now & Laters. Oh man, just typing out those candy names makes me miss the 80's!
Oh! And one more thing…if you print these out, please share your valentines on Instagram and tag @damasklove and @kdotbecca! This way we can see how much fun you're having with your printables!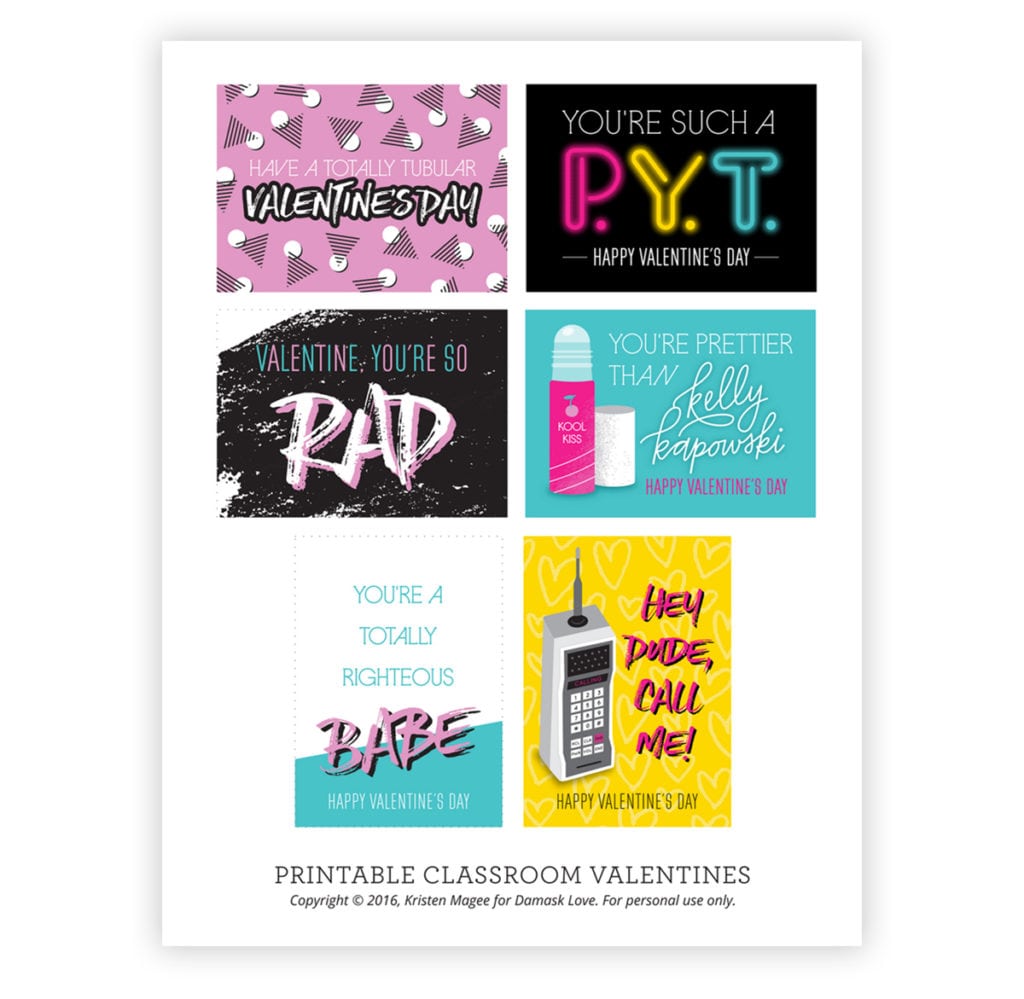 Styling & Photography: Amber Kemp-Gerstel
Printable Design and Illustration: Kristem Magee of  K.Becca