I took ballet until I was about 12 years old. I never really enjoyed it but I do remember loving the tutu, but let's be honest, ballet or no ballet…tutus are always a good idea. Who knows? If I'd stuck with it maybe I'd be the Sugar Plum Fairy in the Nutcracker. (Probably not).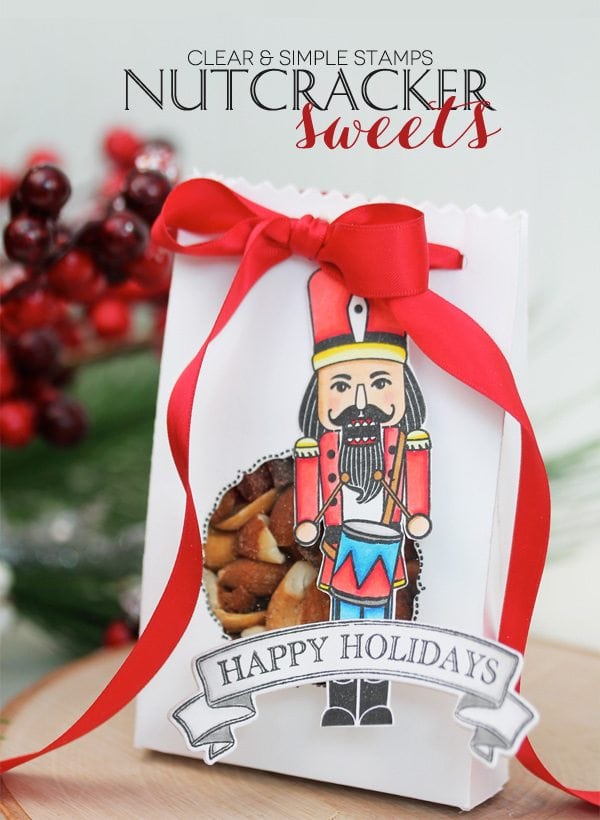 The Nutcracker gets a huge shout out in one of Clear & Simples newest stamp sets: Nutcracker Holiday. The nutcracker images and the punny sentiments are perfect for packaging up healthful, homemade holiday treats…because we all know the holidays are a perfect time to squeeze in a few healthy foods…somewhere in between the pecan pie and that third helping of mac and cheese. (I'm just speaking hypothetically, it's not like I've EVER had a third helping of mac and cheese. Ever.)
For today's projects, I packaged up three nutty gift bags that are quick and easy to assemble with Nutcracker Holiday. Take a look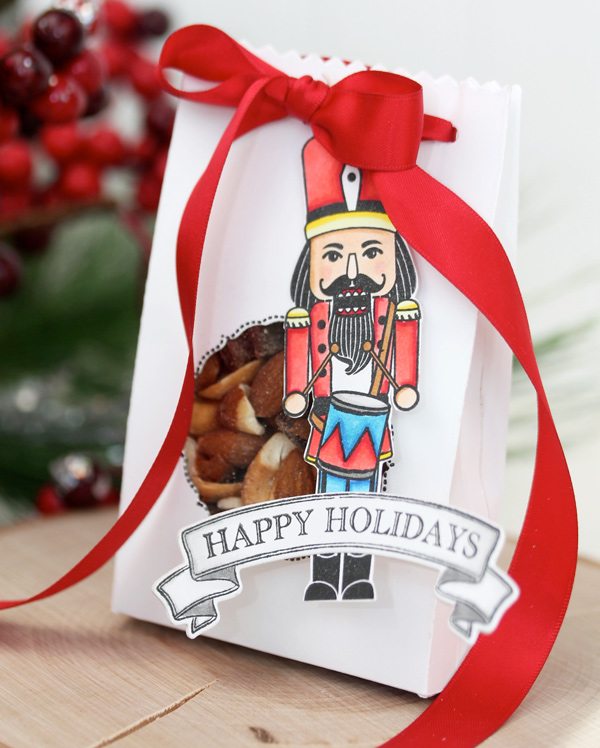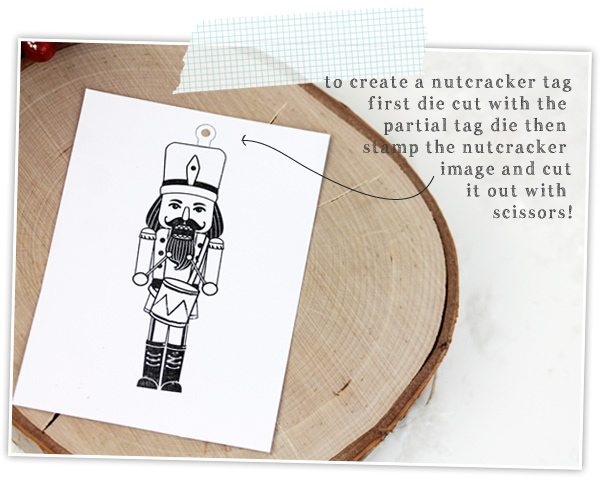 In addition to the traditional nutcracker image, Nutcracker Holiday also includes a fun face that you can assemble stamp by stamp. Gotta love those little pink-dot  cheeks, right?!  Again, I used the Partial Tag Dies to create a large banner tag that is perfectly sized for the image that I stamped and colored with copics.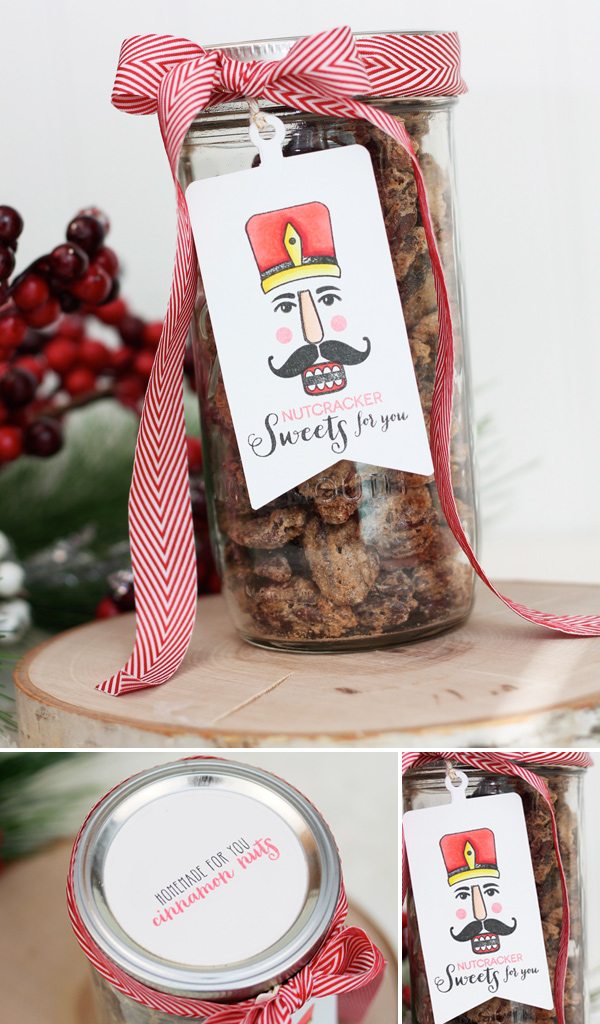 Last up is a cute card and tin combo. The card has a festive look using the Banner die collection and I love the sentiment – because I am definitely a nut. I filled the tin with jumbo cashews and topped it off with a large bow die from the Bow Trio: Large.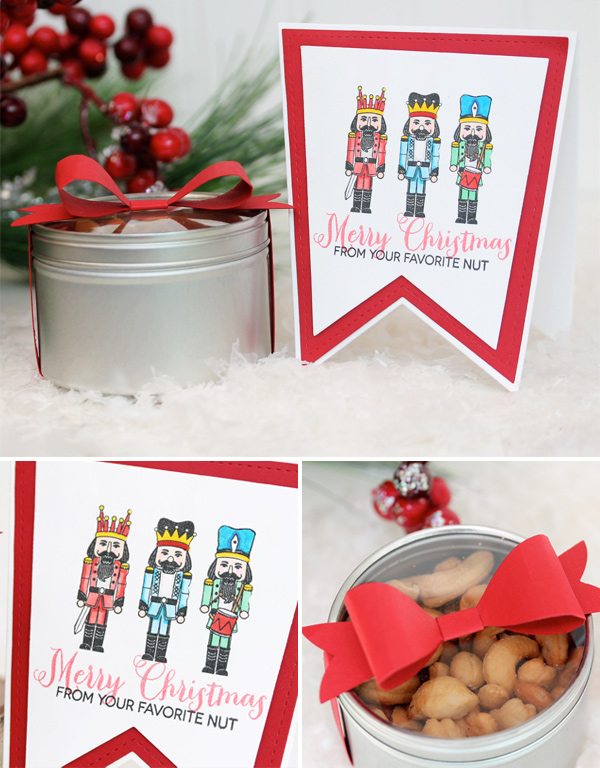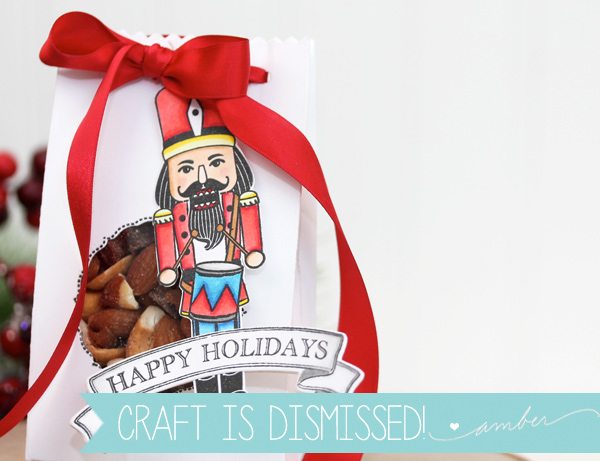 Nutcracker Holiday | Banner Flags 2 Stamp Set | Banner Flags Die Set | Labels 8 Die Combo | Bow Trio: Large Dies