For the last few days, I've been getting back into the swing of crafting and creating Whenever I take a break from creativity, it takes some time to get it back . I've been doing lots of brainstorming, sketching and plenty of Pinteresting. In the spirit of everyone's favorite inspiration station, the next few Style Watch posts will take a few of my favorite Pinterest photos and give them a DIY approach.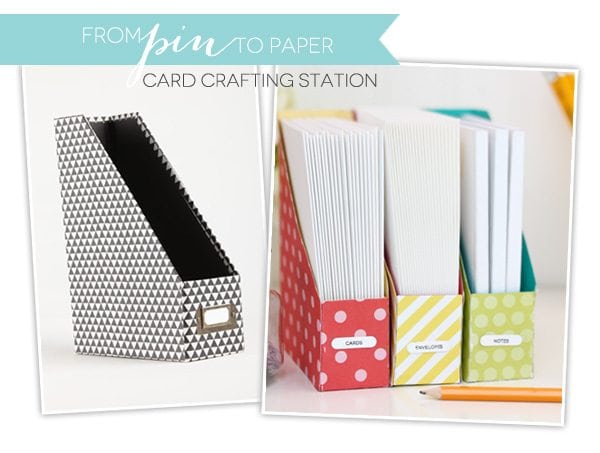 I love the two-tone look of the grey & white filer I found on Pinterest…but you know how much I love bright colors…so I had to give it a sunglass-worthy makeover.
I'm a big fan of bright colored projects and lining patterned paper with bold solids, just like I did HERE and HERE. When creating two-toned paper on a larger scale, I like to use a foam brush to make sure the glue is well dispersed.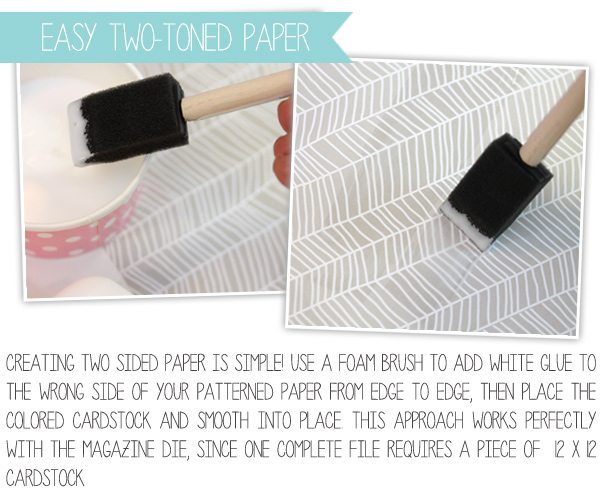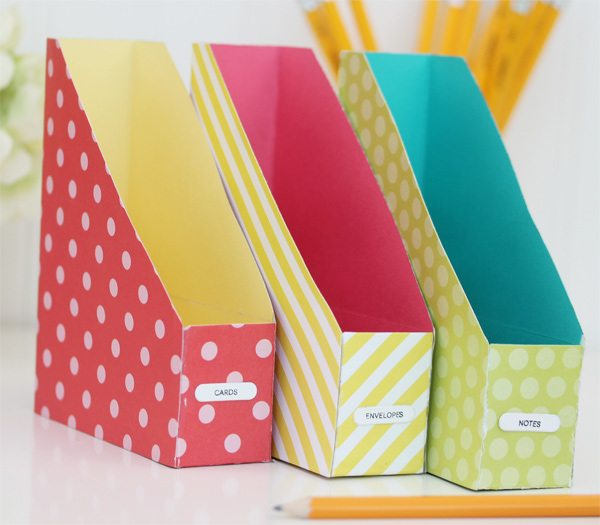 Once you've assembled your bright files, fill them with pre-scored cards, envelopes, diy notebooks and leave them in an easy to reach spot in your crafting area.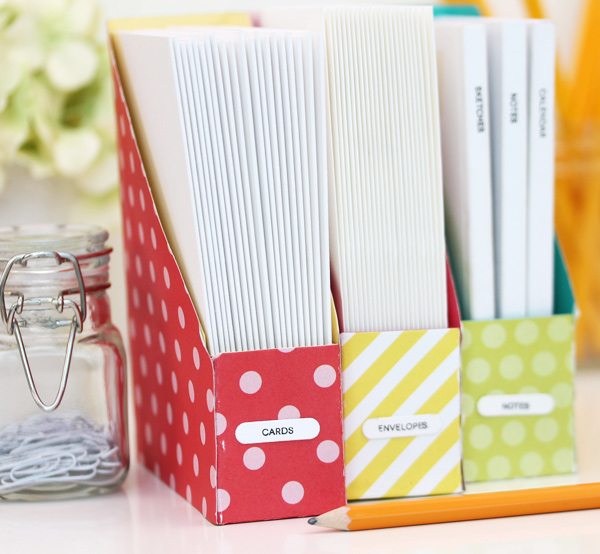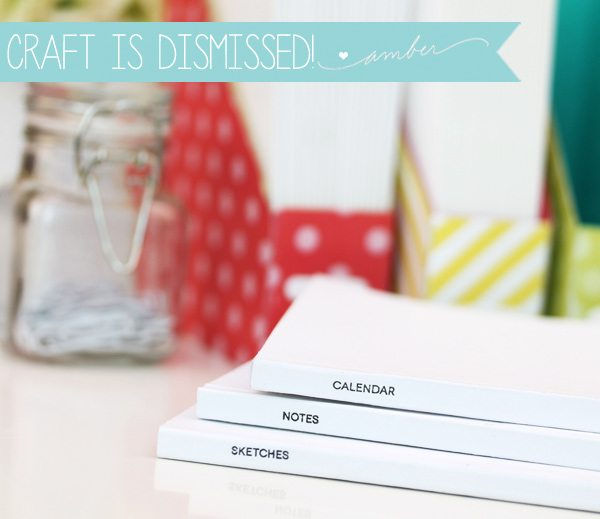 SUPPLIES
Stationery Filer Die | Coral Necklace Cardstock | In the Limelight Cardstock | File It: DIY