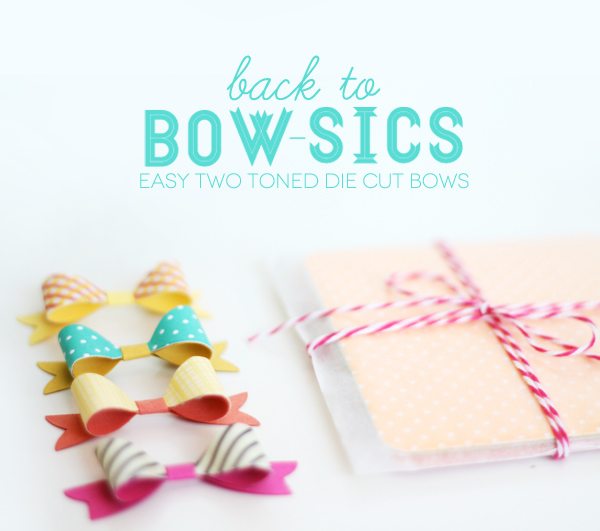 Hey, hey, hey! It's no secret that I like bright colors. One of my best friends loves to tell me that I "dress like markers." It's kinda true. I'm a big fan of bold colors and I'm not afraid to combine them. I also think that leopard is a neutral, but we'll save that discussion for another day.
For today's issue of Style Watch, I've taken the bow die trio and dressed them up like markers to create some really cute and very simple two-toned paper bows. I'm a little bit obsessed with these guys and I want to stick them on everything.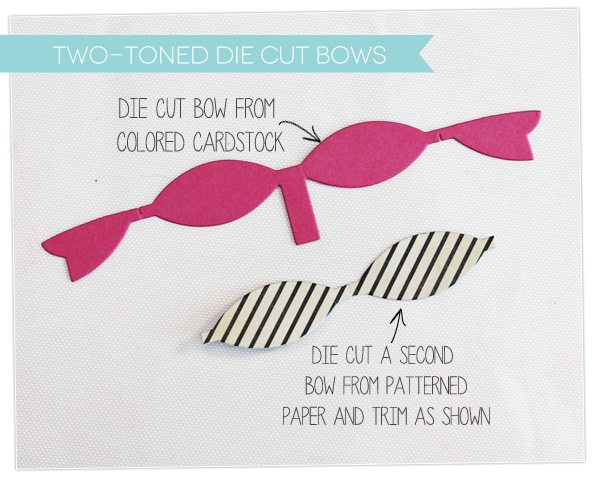 As you can see, it's super easy to assemble these doo-dads. Just two die cuts. Once you've done that, simply adhere the patterned paper on top of the solid bow and complete the bow as usual. Easy.
To keep the bright & bold party going, I added a few cute notecards to this ensemble by using the Mini Tri-Fold 1 die…and it just so happens that this die fits perfectly into the 4″ Glassine Envelope, making it easy to create a perfect little stationery set.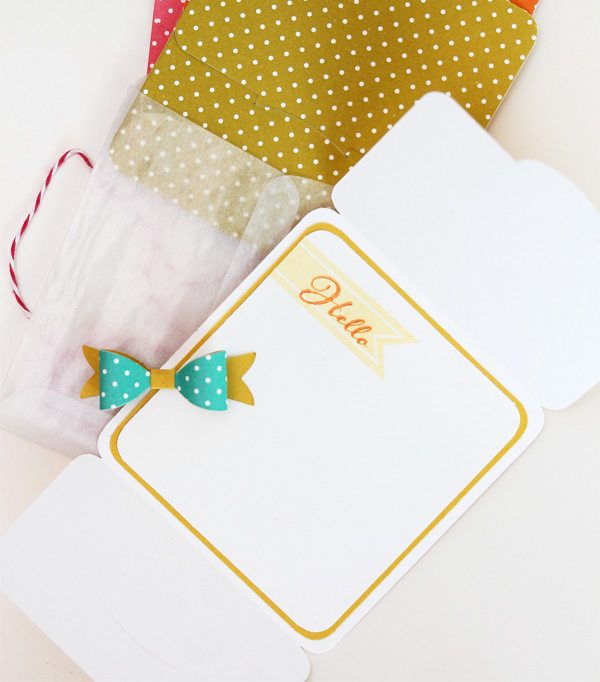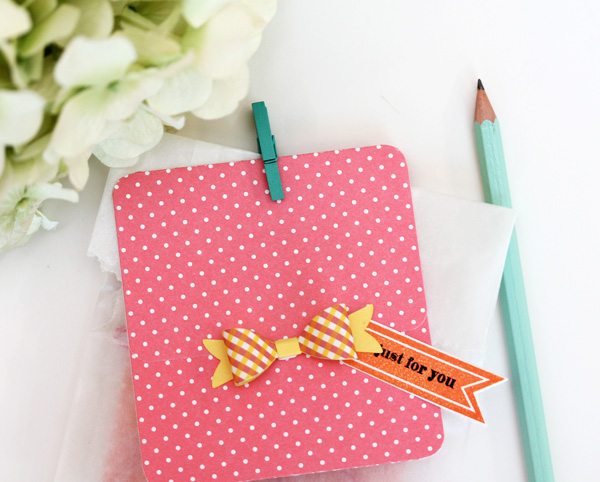 SUPPLIES
4″ Glassine Envelope | Favor Flags Dies | Favor Flags Filler Stamp Set | Mini Trifold 1 | Mini Bow Trio | Create-A-Plaid Large