I'm pretty transparent when it comes to the goals I have for this blog…or at least I try to be. I want to create a space that is inspiring for everyone and provides clear instruction for all sorts of crafty projects. Oh..and I also want to throw a little sass into the mix from time to time to keep things fun.
Over the last few months, I've been chipping away at my goals for Damask Love.  It's hard work but I love every second of it. Today, I'm excited to reveal a little something that's been in the works for quite a while. Like every other blogger out there, I get excited when a new comment comes in or when I receive an email. It's fun to interact with other crafters and hear your thoughts.
Soooo…with that in mind, I'm majorly excited to tell you that this summer Damask Love will go live with two, one-day crafting workshops that will give me the chance to meet you in person…and give you the chance to spend a day having fun with other creative people.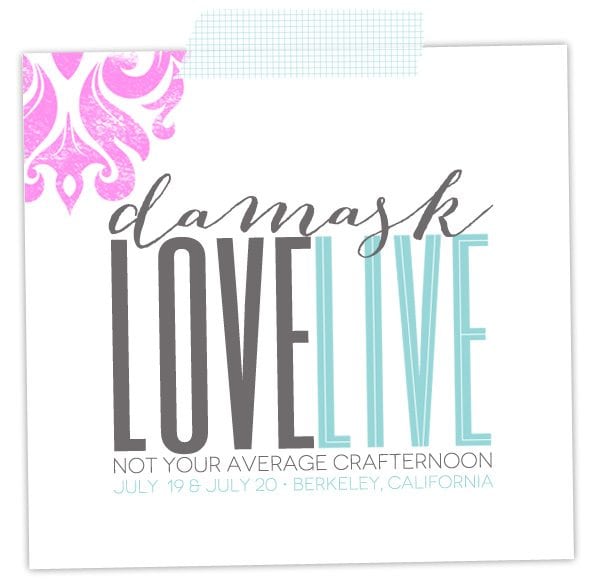 Damask Love Live is an 8-hour crafting workshop that will bring all the instruction and crafty inspiration of Damask Love blog to a live format. Throughout the day, I'll lead you through several handmade projects using several of my favorite crafting products. In addition to a pile of handmade goodies,  you'll leave the workshop with plenty of swag and you'll have the chance to win lots of prizes. And did I mention that lunch will be provided along with plenty of snacks to keep your crafty mojo going! This will not be your average crafternoon. It's going to be fun…lots & lots of fun!

You will have the option of two workshop days: Friday, July 19th and Saturday, July 20th. The content on each day will be the same, so pick whichever day works best for you! On both days, Damask Love Live will go from 10:00am until 6:00pm.

I am a native of Northern California, so I'm bringing my love of crafting back to my stomping grounds! Damask Love Live will take place in Berkeley, California at Scrapbook Territory, the largest scrapbooking shop in the Bay Area. Scrapbook Territory houses 4,000 square feet of paper crafting awesomeness and it is my favorite place to shop whenever I visit home.
The store has a dedicated area where crafters can sit and create. This area will be ground zero for Damask Love Live. The crafting area seats 24 participants, so each day of Damask Love Live will accomodate only twenty-four people. 

Throughout the workshop, participants will have plenty of time to shop around and explore Scrapbook Territory for any craft stash "must-haves."
Not only will you love Scrapbook Territory, you'll also love the area. Scrapbook Territory is located on 4th Street in Berkeley, California. 4th Street has tons of restaurants, retail, cafes and even a couple more shops that any crafter would love, like Paper Source. Once you've finished your day of Damask Love Live, you may just want to hang out a bit longer to explore the area or grab dinner!

This workshop is open to everyone, no matter your crafting skill level! Full details including pricing and ticket purchasing will be available here on Damask Love on Monday, May 20, 2013. If you are in Northern California, or nearby – take a look at your summer calendar! I would love to meet you and spend the day crafting together!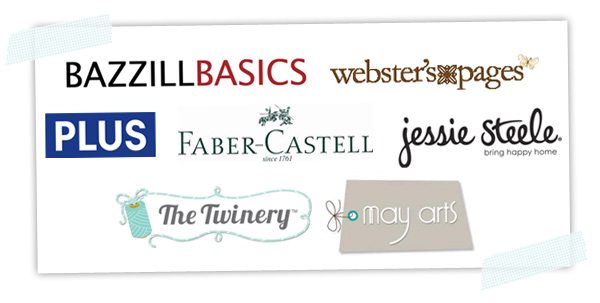 And just to give you a taste of what to expect…here's a sneak peek at a few of the invited sponsors of this event! What'd I tell you ….it's gonna be awesome!