Well friends, I did it. I took my licensing exam…and now I'm back to blogging! Thank you to everyone who left such supportive comments, sent emails and stuck with me through the long silence here on the blog. I am excited to be back to blogging and sharing all the creative ideas in my head.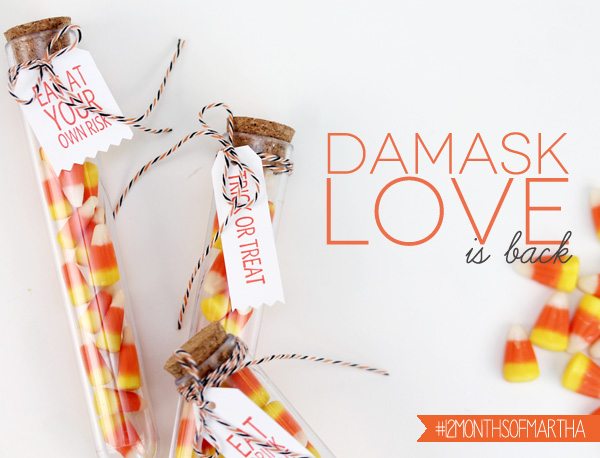 Considering that I am still waiting around for my final scores on the exam, I thought I'd kick things off with a couple of cute and slightly scary projects care of Martha Stewart…because nothing is more frightening than checking the mail every single day looking for a letter that tells you your licensing exam fate!
As you guys know, each month I get to partner with Martha Stewart living to share some of their products. Of course, this month is all about Halloween. Since I"m a bit behind the ball on this holiday, I thought I'd give you a couple of incredibly easy ideas that can be assembled in seconds.
Of all the materials I received in my box of Martha supplies, I was most excited about the Martha Stewart Test Tube Favor Kit. The tubes are amply sized to accommodate a good about of treats and once they're filled, all you need to do is add a tag. The kit includes adhesive labels, but I opted for a few hand-stamped sentiments and some Halloweeny baker's twine.
Even with my disdain for candy corn…I think we can all agree that these test tubes are adorable!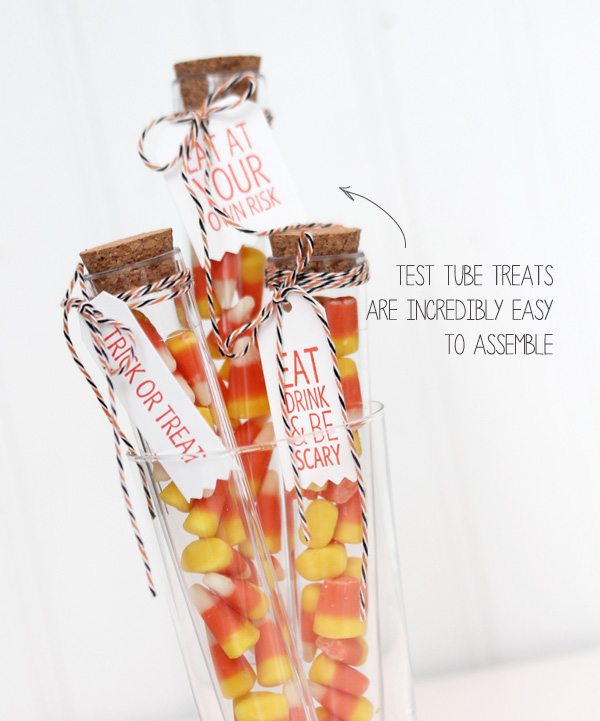 Another quick project idea was inspired by the Martha Stewart Dimensional Spider Silhouettes. They are intended to be used as wall decor, but I had other plans for them!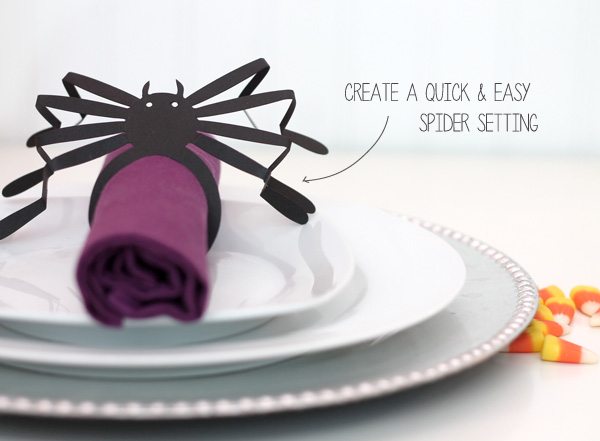 With a simple oval punch in the center of the spider's body, these become perfect napkin rings to dress up your table. Currently, we have them on our dining room table and they add the perfect amount fun…but a teensy bit elegant too, which is hard to achieve with many Halloween decorations.
And just like that, Damask Love is back in action! Let's get back to crafting, why don't we?! What quick & easy Halloween crafts do you have planned?