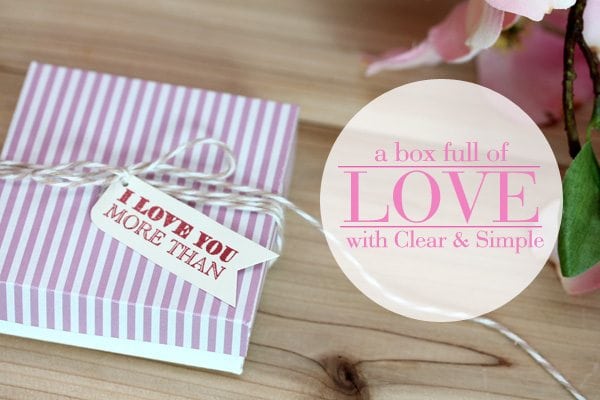 Every once in a while I'll say something like, "I love your more than donuts," or "I love you more than mac & cheese." If I ever say this to you, then I must really really really love you. My penchant for donuts and mac & cheese is unparalleled…and yes, I will gladly eat them in the same meal (although not in the same bite…that's just nasty).
Last week, I posted a Valentine's Day Advent Calendar (aka: advent calendar for those of us who didn't get off our arse to make a Christmas one). Luckily, you guys loved it! Your comments were so awesome and you clearly have the same obsession that I do with the Clear & Simple Stamps Mini Trifold Die Collection! So, with that in mind, I'm back today with another fun & simple idea for putting your mini envies to work!
Along with the Party Favor 2 dies, I created a box filled with a mini envelope banner. This time around, I opted for vellum envelopes with patterned notecards peeking through.  I used mini library clips to attach each envelope to a piece of twine. I told you this was simple, people!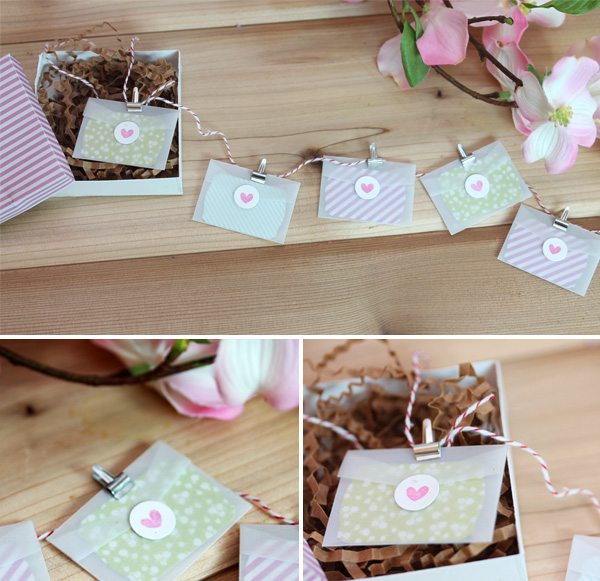 Inside of each envelope, just write a simple little note that works with the tag on the outside of the box.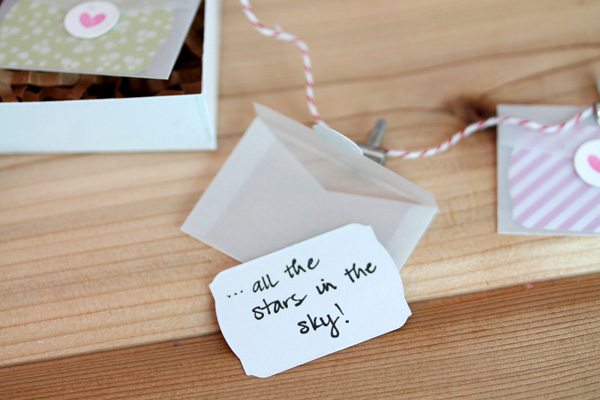 Then package it up and give it away to someone you love! Easy enough, right?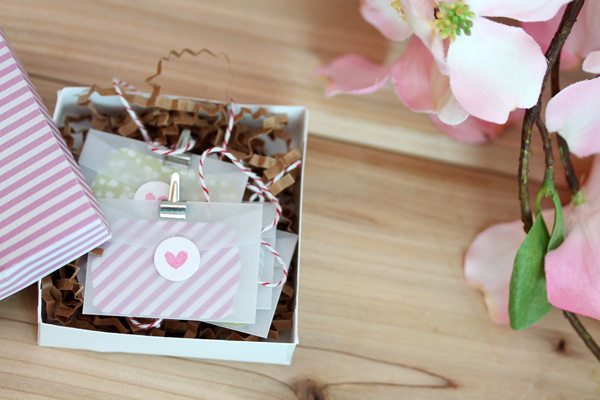 Thanks for stopping by! Remember, today is the last day of the Lifestyle Crafts 50% sale! You can use the code DAMASK to get half off your order.

See you tomorrow!