I might have a thing for candy. Maybe. Probably. Definitely. Which is why I am milking National Candy Month for all that it's worth…about 30 bucks. Because with 30 bucks, you can buy all the candies.
Back in the day I made this candy bar project, but today I'm reviving it with a simpler, more doable approach. Cause I'm all about that doable DIY. And I want you to have every reason under the sun to sink your teeth into some yummy chocolate. Once you're done scrolling through this deliciousness, let me know what you want your candy bars to say?!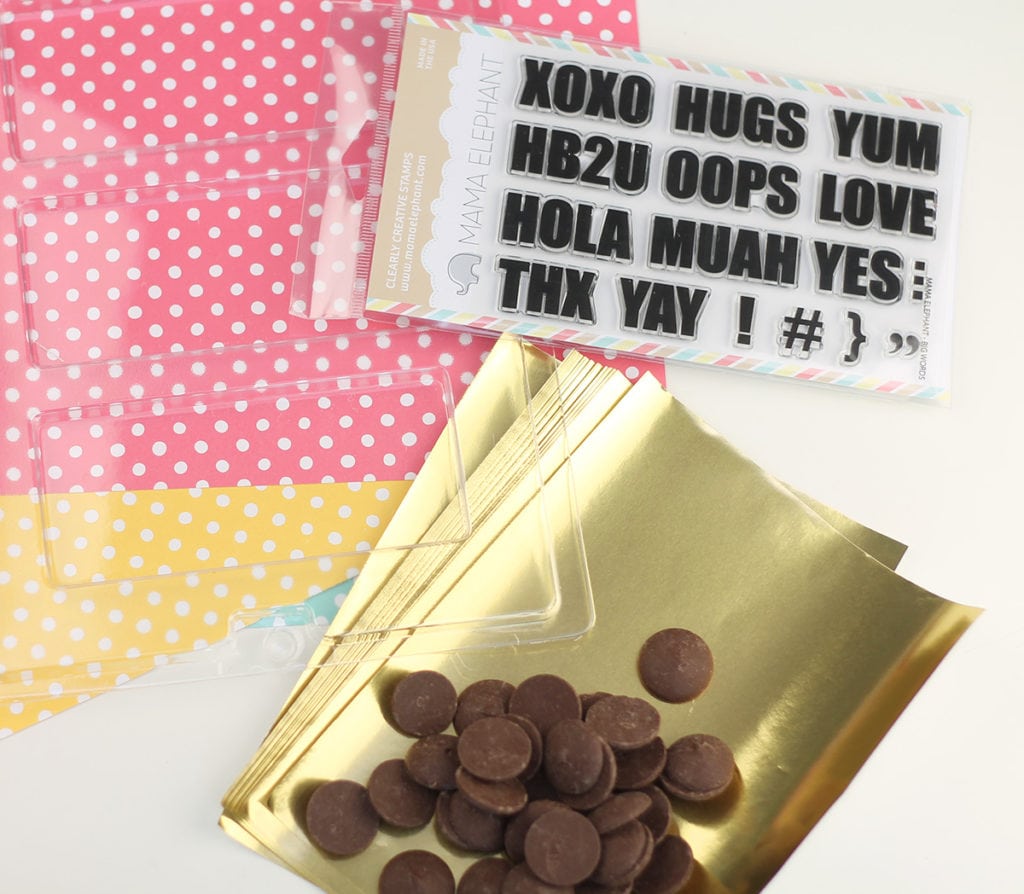 You'll need the following supplies (click any of the tags above to take you right over to the exact product I used for this project).
Ghiradelli Melting Chocolate
Lawn Fawn Let's Polka Paper Pad
Chocolate Bar Mold
Mama Elephant Big Words Stamp Set
Gold foil candy wrappers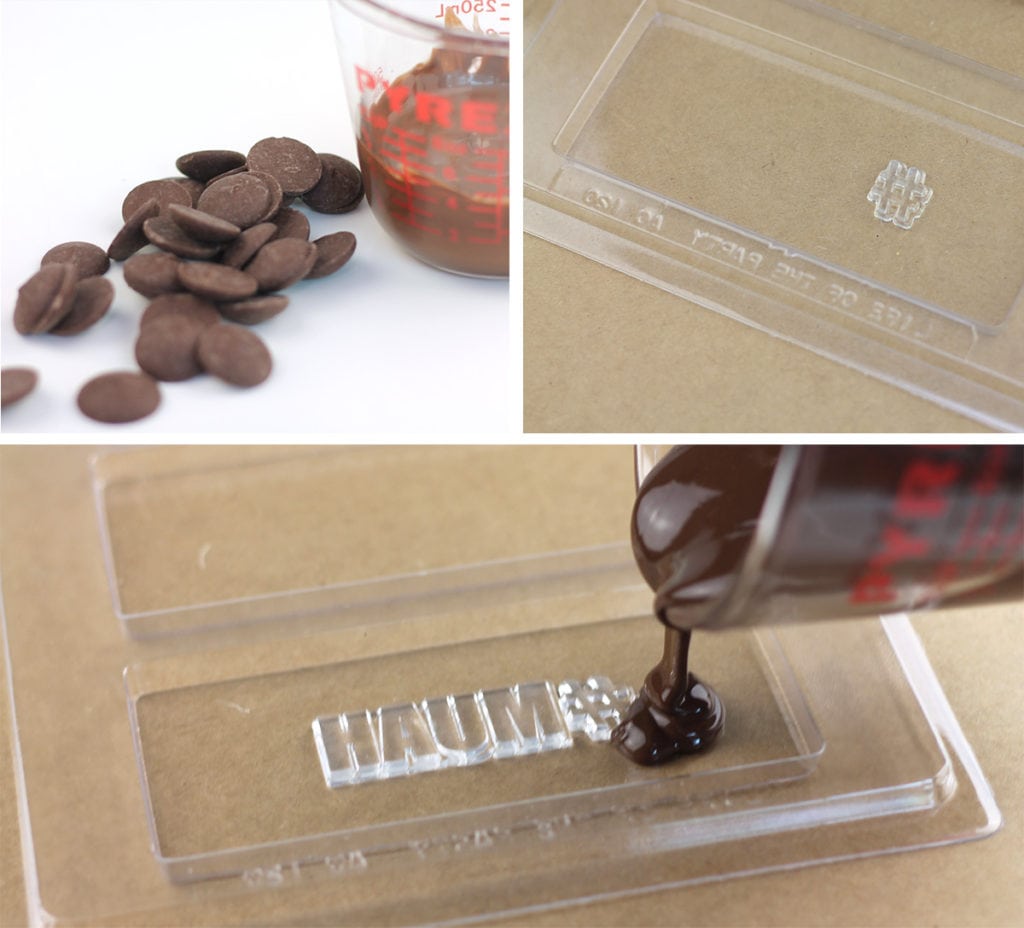 Melt chocolate in a microwave safe container. I used a Pyrex
Place the stamps into the mold. Press firmly so that the clear stamp is well adhered to the candy mold. (I would suggest doing this with, new unused stamps …you know…cause this is food and you probably don't want to ingest any remnants of ink. But that's up to you. You can always live on the edge. No judgement here. Hell, craft ink can't be any worse for you than Twinkies, right?)
Pour melted chocolate to fill mold and allow to harden in the fridge.
Once hardened, remove the candy from the mold and wrap with gold foil (shown below)