If you don't like shiny things, turn away now and you'll be none the wiser. If you don't like shiny things, come back tomorrow when things will be a little less blingy. If you don't like shiny things…well…I don't know how you ended up reading this blog because I love all the shiny things. Glitter. Gold…and big 'ol giant rhinestons. Hell, yes. Big 'ol giant rhinestones make my heart go pitter patter. So I took those big 'ol giant rhinestones and piled them up on a canvas tote. The result is the blingiest of totes that ever did grace this earth – and it's so very easy to do.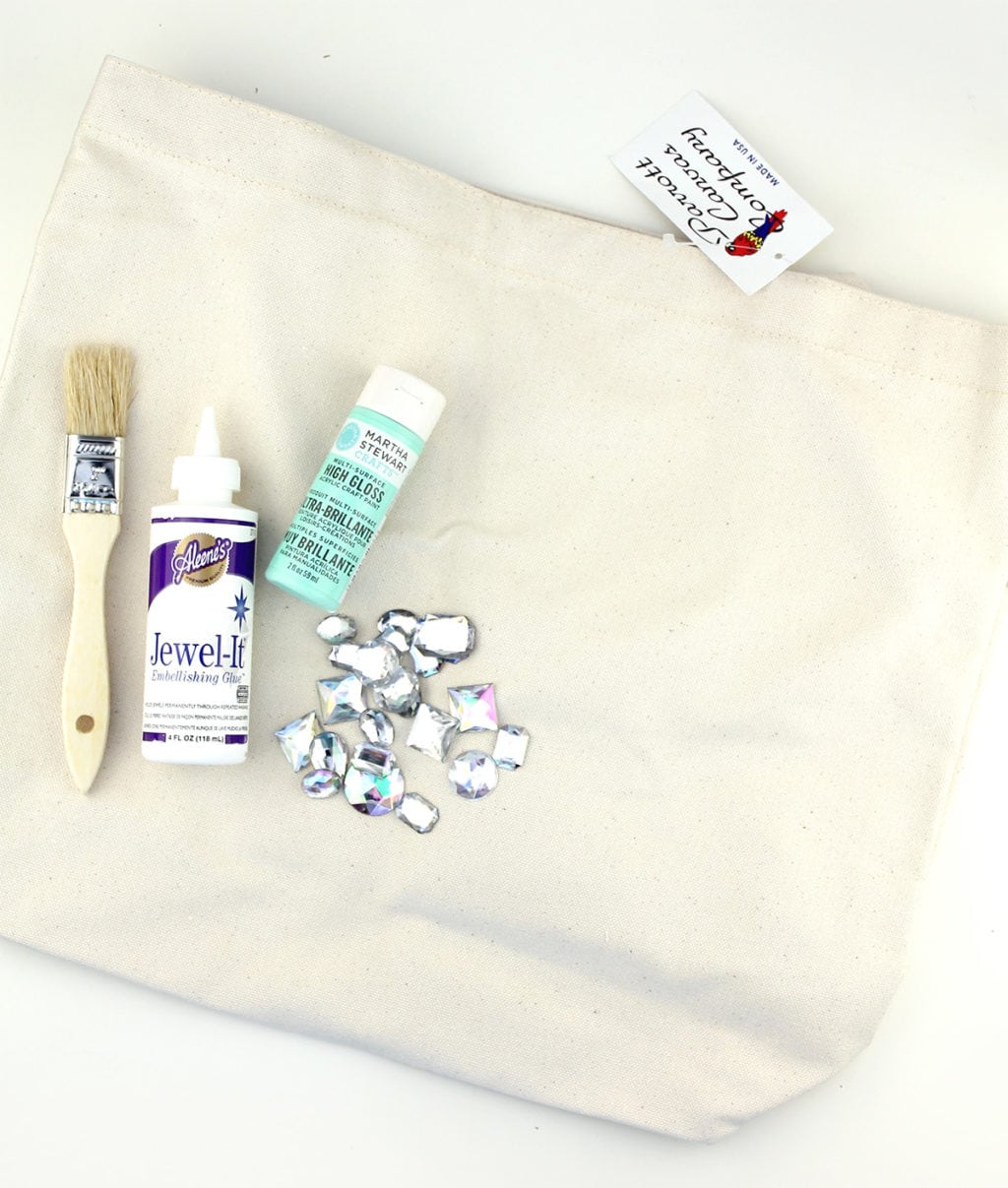 A canvas tote. I swear by Parrott Canvas Sanibel tote in Natural.
a paintbrush
a whole mess of big rhinestones! Michael's sells them in the jewelry section. An entire box of rhinestones costs $9.99 (or $5.99 with your trusty 40% off coupon. And if teach you nothing else, please remember to always shop with your 40% off coupon. Full price is not an option).
You'll also need some fabric medium (not pictured)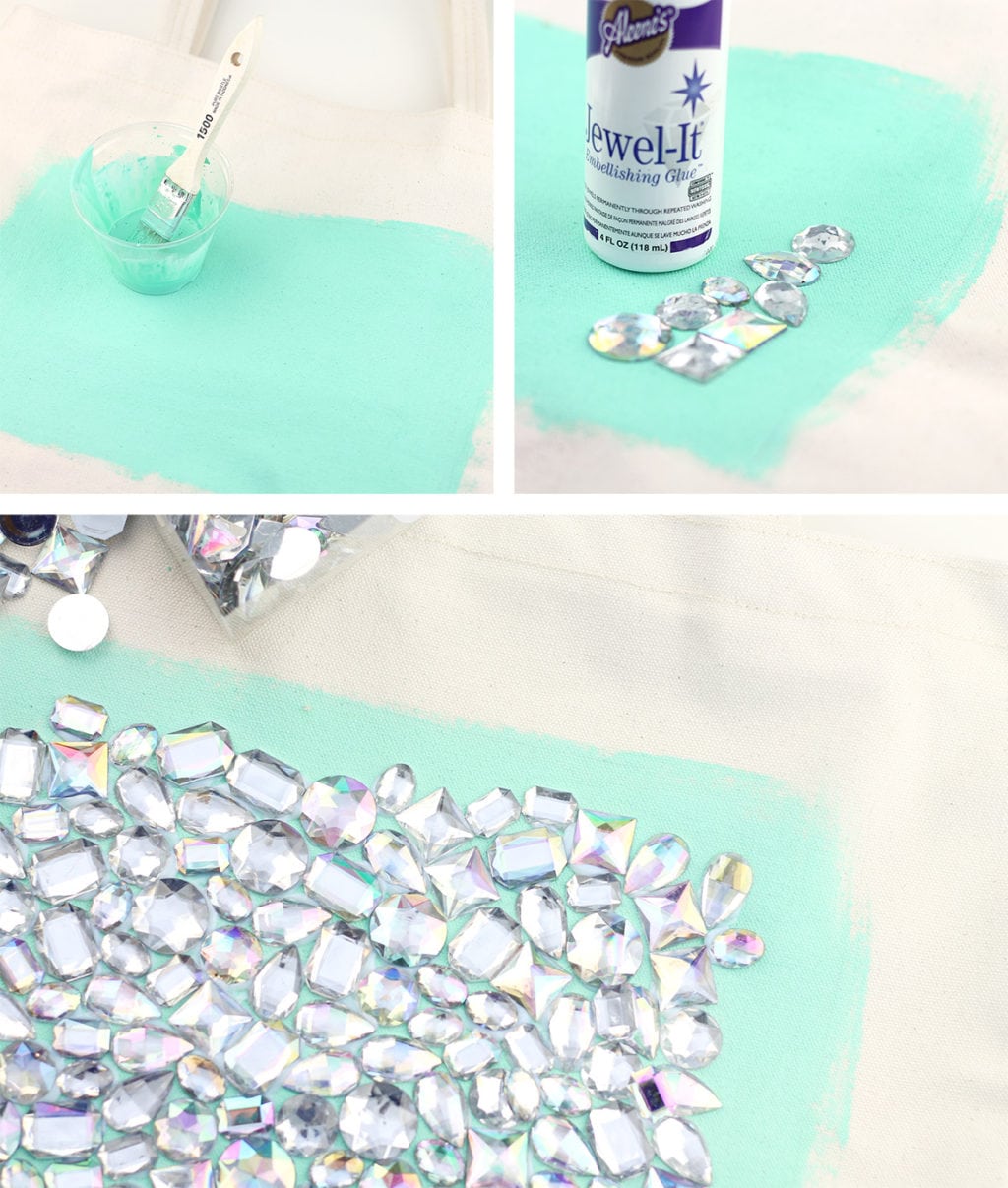 Mix one part fabric medium with one part acrylic paint and paint a messy rectangle on the front of the tote. I like the messy edges, but if you want yours a bit neater then you can tape off the edges.
Apply dots of glue directly onto the fabric tote and place rhinestones on top.
Keep piling on the rhinestones until you have a layer covering the front. Then you can strategically place a few extra rhinestones on top of the layer to add a little dimension.