Chances are you are reading this on your phone. Chances are you read everything on your phone. Chances are you are attached to your phone the way Kimmie K.  is attached to her jeans…way.too.tightly. Cricut is fueling your phone addiction in the best way possible. They are giving you every reason to keep a tight grip on that baby and never let go. Unless there are french fries in front of you, in which case you can pry one hand of the phone to enjoy some salty goodness. I'll allow that.  Once the fries are gone, then it's time to get back to your phone where you can now download the new Cricut Design Space App for iPhone. (it's not available for Android quite yet, but it's coming).
Ever since the Design Space App was launched for the iPad, I've religiously used my mobile device for all my projects. It's just so much easier. If you need a reason to love the iPad app, I'll give you five...and with those reasons in mind, you can see why the new iPhone app is just as great. You can truly design your projects whenever and wherever you want and because your phone doesn't need a wifi signal, neither does Design Space.
To kick off the launch of the Design Space iPhone app, I've got a couple of projects you're gonna love: a cute iPhone cover (featuring my beloved flamingos) and a pouch for all your goodies.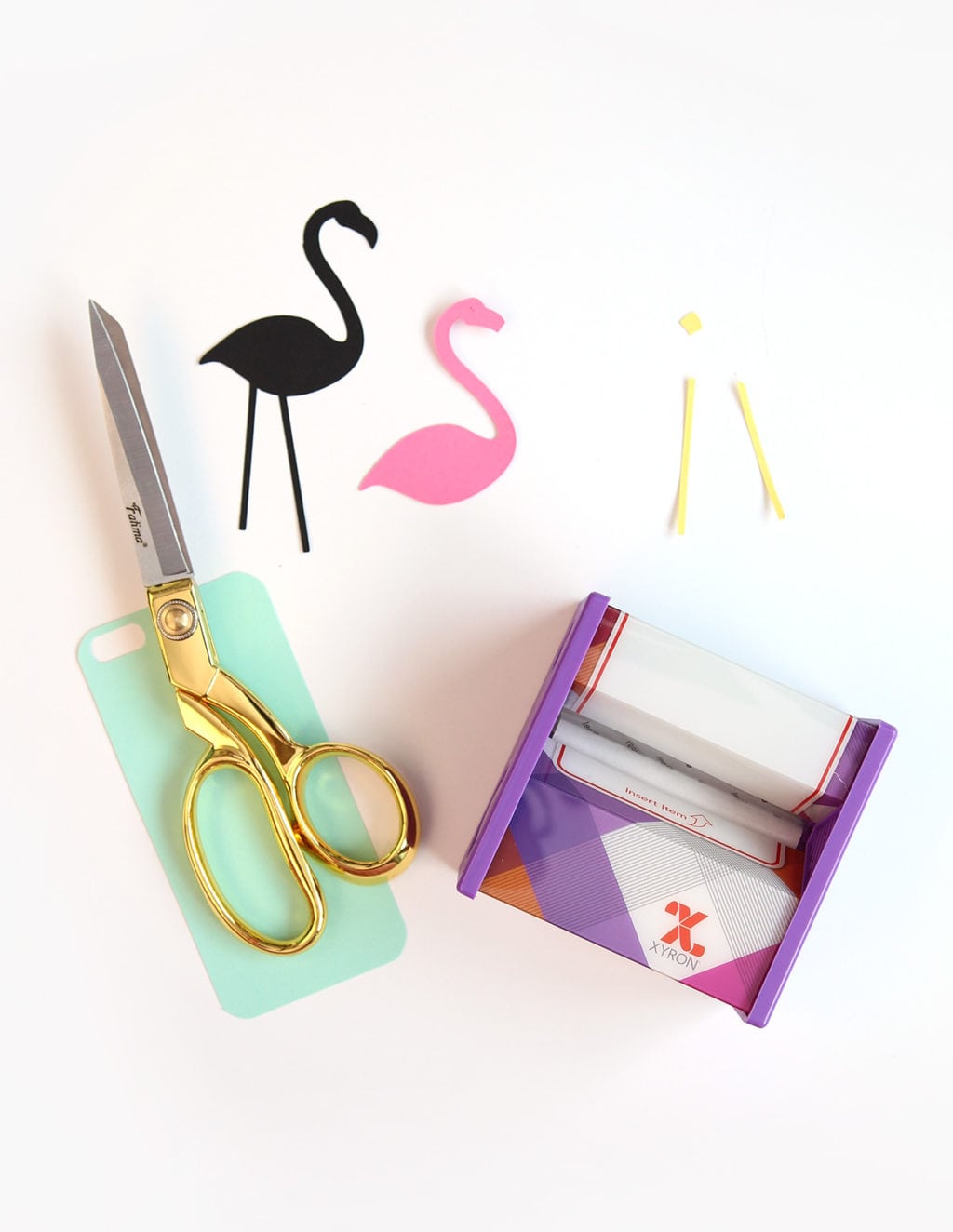 What you need: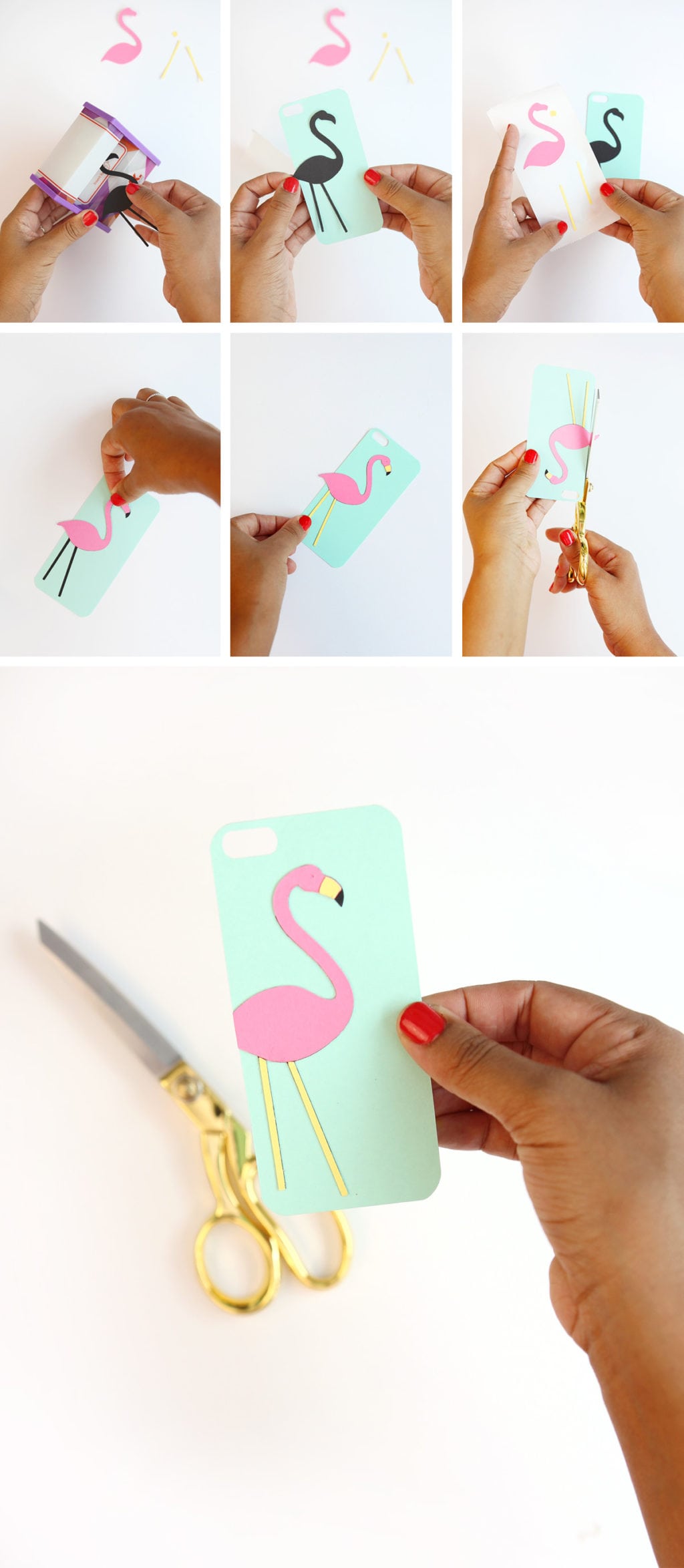 Run the black flamingo shape through the sticker maker
Adhere the black flamingo to the phone cover
Run the remaining shapes through the sticker maker
Adhere the pink..
…then the yellow pieces
Use scissors to trim off the overhanging portion
And while you're at it, you can create a cute clutch for toting around that precious phone. I picked up a clutch from H&M and added my own design. If you love this design you can have it…right here…just don't say I never gave you anything! Just cut the design from white and gold glitter iron-on vinyl, then adhere to your fabric clutch.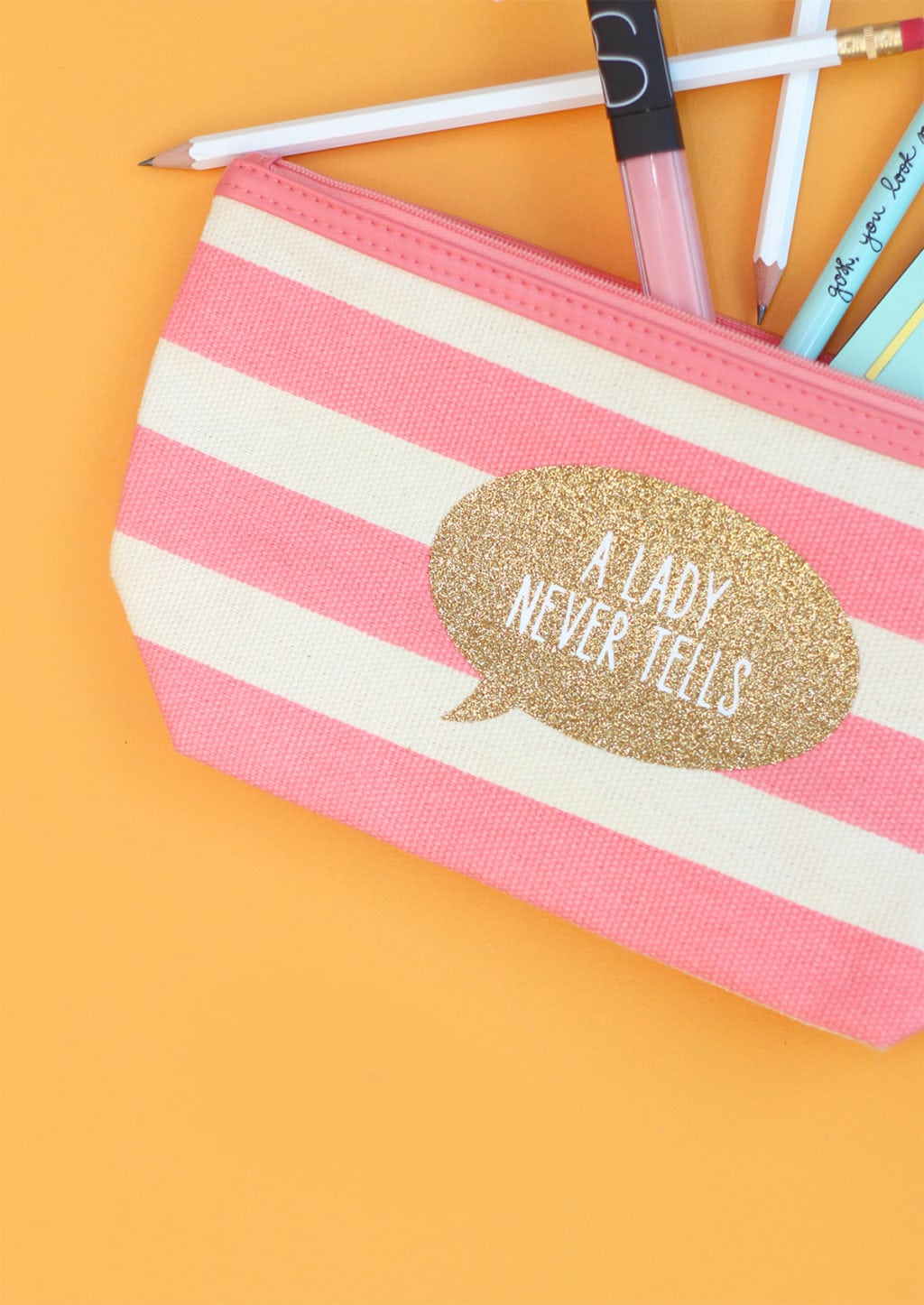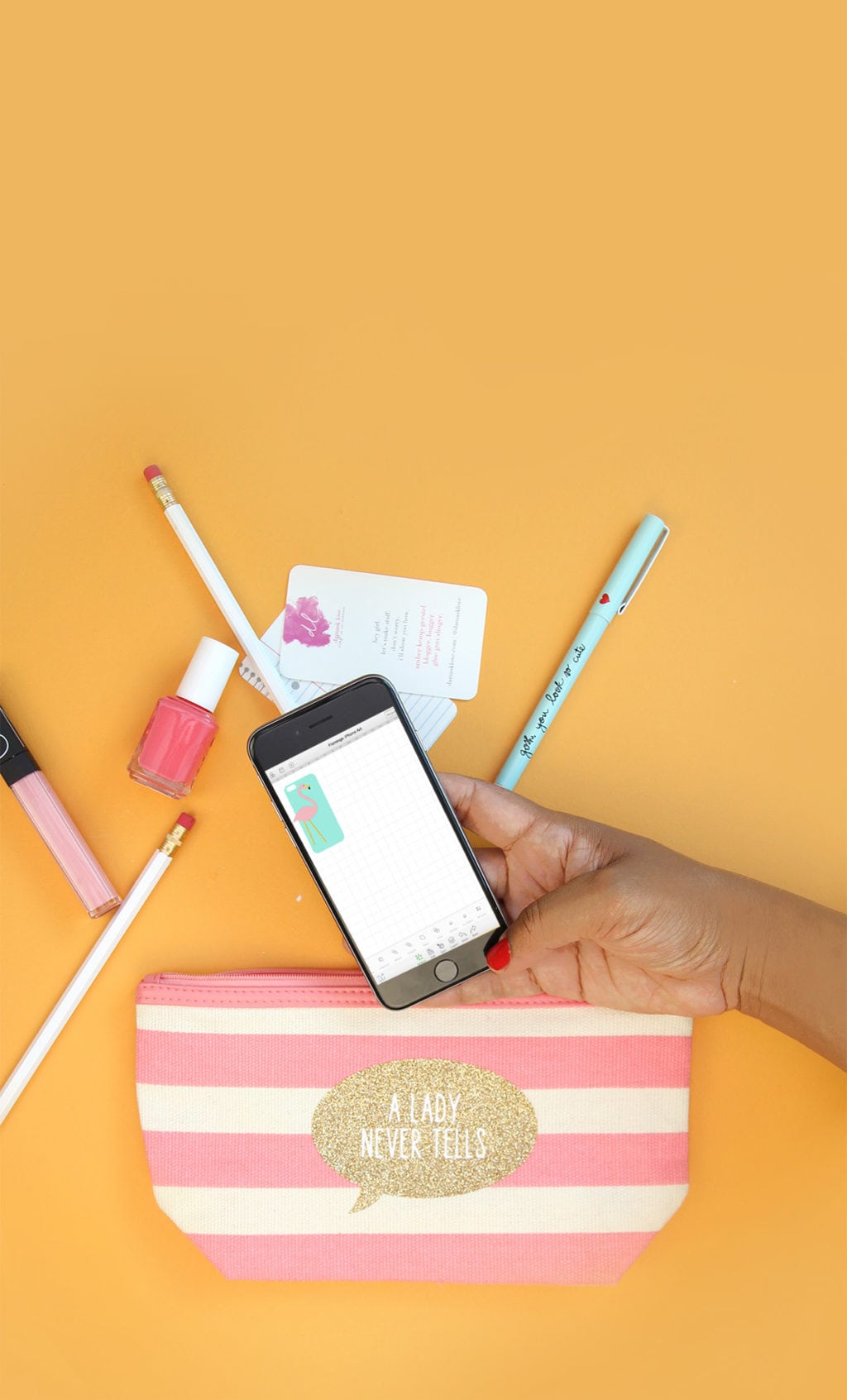 Now be honest – you know you want to give your phone some flamingo lovin'
This post is brought to in partnership with Cricut. All project, opinions and wacky stories are my very own. Thanks for supporting the posts that support Damask Love!