If I've said it once, I've said it a million times until I'm blue in the face. Tiffany Blue in the face. Because that's prettier. I am the world's biggest craft cynic. Kind of odd, considering my life is all about crafting and creating with the best tools out there. Whenever something new comes out, I am completely expecting that it will fall flat. It will probably suck. It will probably be a huge waste of my time. Good thing is this: if I'm here telling you about a particular product it's because it passed muster. It passed the sniff test. It doesn't suck.
The new Cricut Design Space App doesn't suck. Actually, it's awesome. Like "just-opened-the-freezer-and-found-that-box-of-girl-scout-cookies-that-I-stashed-away" awesome.
The Design Space app allows you to access all of the Make It Now projects as well as design your creations. You can access the entire image library from your iPad and you can also access all of the projects that you've designed on your computer. It's all there. It's sort of magical. If unicorns ever wanted to get into crafting, they would use the Design Space App.


When I tell you that I use my Cricut Explore everyday, I am not blowing smoke up your backside. I use it every. damn. day. No kidding. Just yesterday, I used it to cut out three hundred and thirty eight 3/4″ circles from gold cardstock. Today, I'm gonna be cutting some leather to make shoe clips. Tomorrow? Not sure what I'll be cutting tomorrow, but rest asssured…I'll be making something. If it's a day that ends in "y" – I'm using my machine.
Now that I have the Design Space App, I find that I am way more willing to create a quick project. I don't have to pull out my laptop or make space for it at the table. I just grab my iPad and get to it. You can use the Bluetooth connectivity of the original Explore or use the wireless technology of the Explore Air. Either way, you can design and send your project to the machine without any cords. You'll just need to get up off your butt to press the "Cut" button. I know. If only Cricut would manufacture little crafting elves that could do all that laborious button pushing for us. En lieu of those elves, Cricut has made it super easy to track the progress of your project. The app has notifications that will pop up on your screen, letting you know when you are ready for the next step.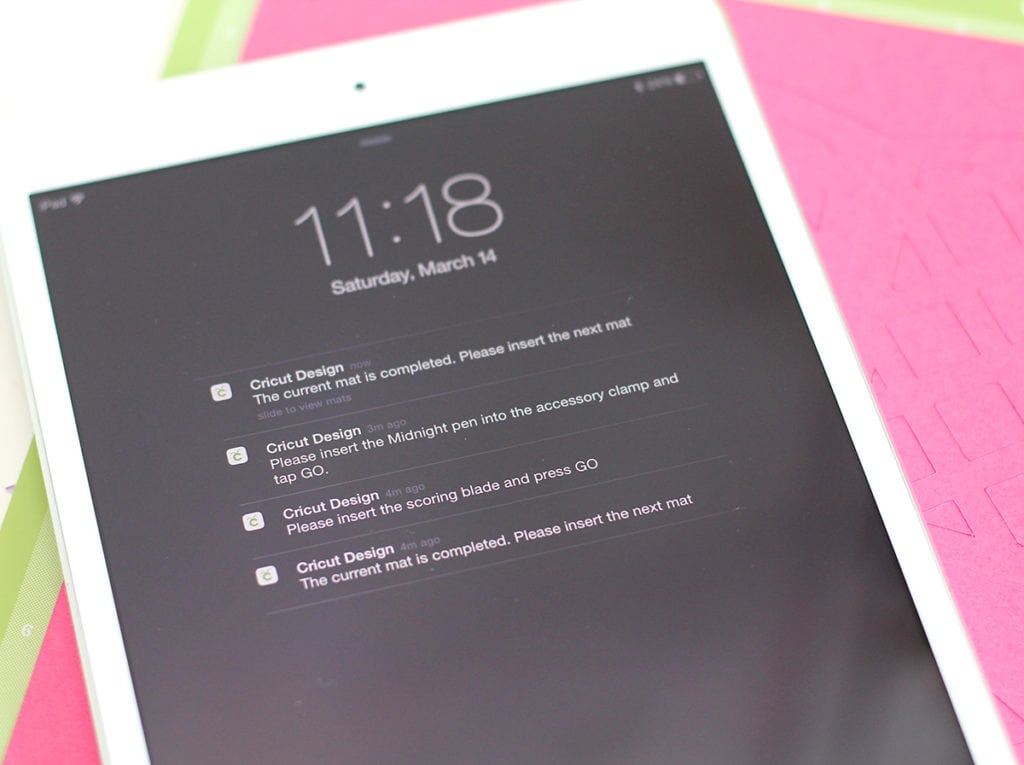 For the whopping price of zero dollars and no cents, you can give the Design Space App a whirl. Yeah. Beaucoup bucks. There's really no excuse. This app was created with freegans in mind. Not really.

I am obsessive about straight lines. I will sit for hours making sure elements of a project are properly aligned. It's really kind of crazy. First, because no one really gives a damn if two items are off by a couple of millimeters. Second, there is a dirty skillet from this morning's breakfast that needs washing. Nope, I think I'll just sit here and fuss with this project for a little longer. Yeah. That's a good use of my life.
Something tells me that my hubs got on the horn with the people at Cricut as asked if they could make it easier for me to align the images in my projects – lest we all drown in a sea of dirty dishes. However it went down, my OCD prayers were answered. The new Cricut Design Space App snaps images so that you can see when they are centered and aligned perfectly. It's the small things, people. The small things make all the difference.


This one time I had a baby and that baby loved to take naps…on my chest…and only on my chest. If I move he rustles. If I stand up, he opens his eyes. If I didn't know better, I'd say this kid has some sort of altitude sensor that wakes him whenever the air pressure changes. As much as I love baby snuggles – and man, do I love baby snuggles – it can be a little tough when you are tethered to the couch. My tethered woes are no more, friends. I can design while this baby naps and he's none the wiser. Matter of fact, this app let's me make the most of any free minute – which can be few and far between. I've been known the design in the car, on the train, in the bed…and on the potty. Yes. On the potty. Is that TMI? Just keeping it real. When there is a baby in the mix, you gotta get in where you fit in.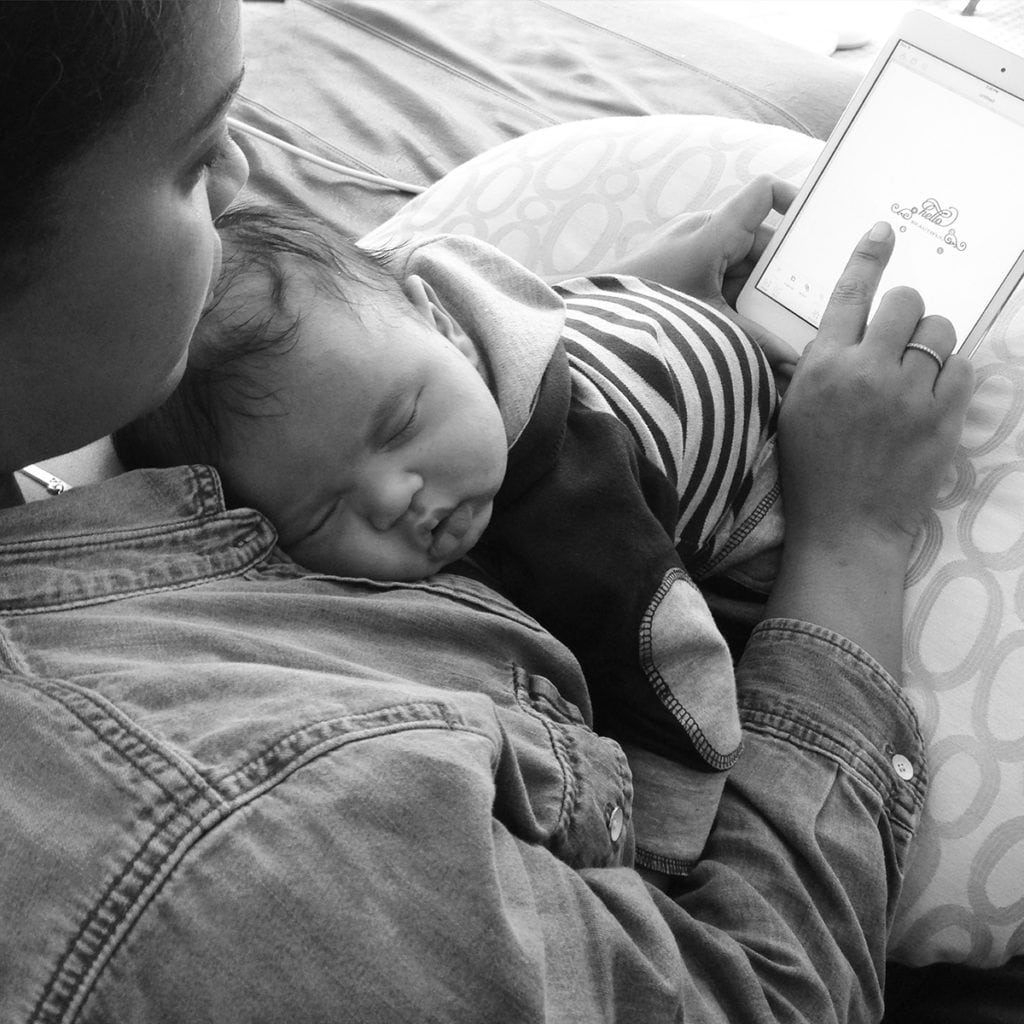 If you aren't sold on the Design Space app, stick with me and I'll bring you into the inner circle! This week I'm bringing you all things Cricut as I join in on the #CricutEverywhere campaign! There will be tons of awesome content, so stay tuned. Oh – and there will also be prizes. Lots of them. And they are prizes that you actually want to win. Be sure you are following Damask Love on Facebook and Instagram as well as Cricut on Facebook and Instagram for all the deets on this week's projects and contests.

Win $500 in Cricut product by entering today's Facebook contest that can be found here. Just answer today's question and your response may be selected as the winner. Today's contest opens at 2pm EST and closes tomorrow, Tuesday, April 21st at 2pm EST.