Where do you fall on the "Power Tool Spectrum"?
I want so badly to be one of those girls who wields a circular saw like it's no big deal. I am not that girl. At all. I know my way around a drill…and that's where my knowledge ends. I'm totally intimidated by a circular saw and nail guns seem more like weapons of mass destruction. I watch home improvement shows, somehow thinking that I'll learn through osmosis. The same way I hoped I would learn calculus by sleeping on my textbooks. Turns out neither strategy works. Shocker. I still don't know how to use a nail gun and I still don't understand calculus. The ship has sailed on my advanced math skills, but I am bound and determined to conquer power tools. Fact of the matter is this: a girl with a power tool is cooler than all the other girls. She just is. It's science.
In the meantime, I've got a tip for all you would be power toolers. If you see a power tool project that you love – give it a shot – but on a smaller scale. That's exactly how I tackled today's DIY. The original version of this project is a patio planter constructed with 2×2's and cement pavers. It's a beautiful project. You can check it some examples of it here, here and here. But, me? I'm in the business of doability. I want to make this as easy as possible, which means shrinking the paver planter into something that I can create on my craftroom desk.  Instead of 2x2s? Square dowels. Instead of cement pavers? Ceramic bathroom tiles. Instead of power tools? A plain ol' saw. Instead of a trip to the emergency room? Movie night at home with me, the hubs and all ten of my fingers.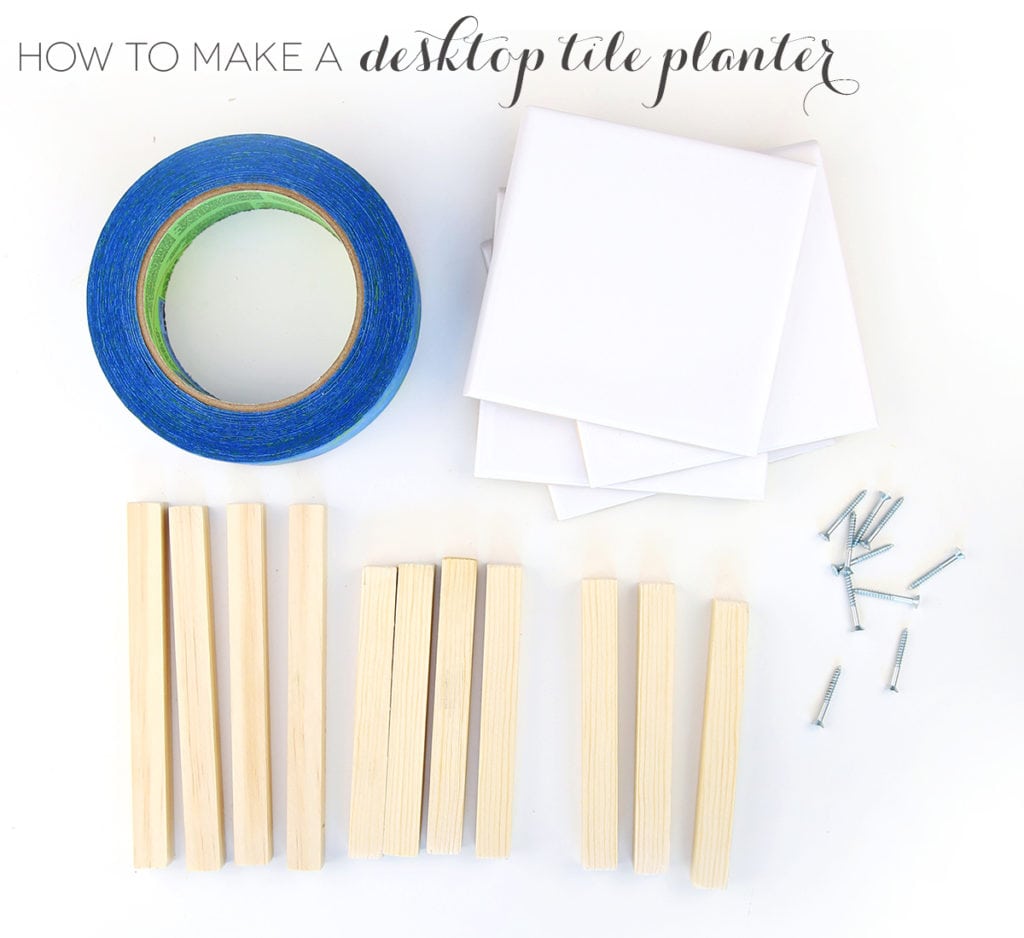 Supplies
Supplies not pictured:
Gorilla Glue
Spray paint in your choice of colors
Drill
Soil & plants
Heavy duty trash bag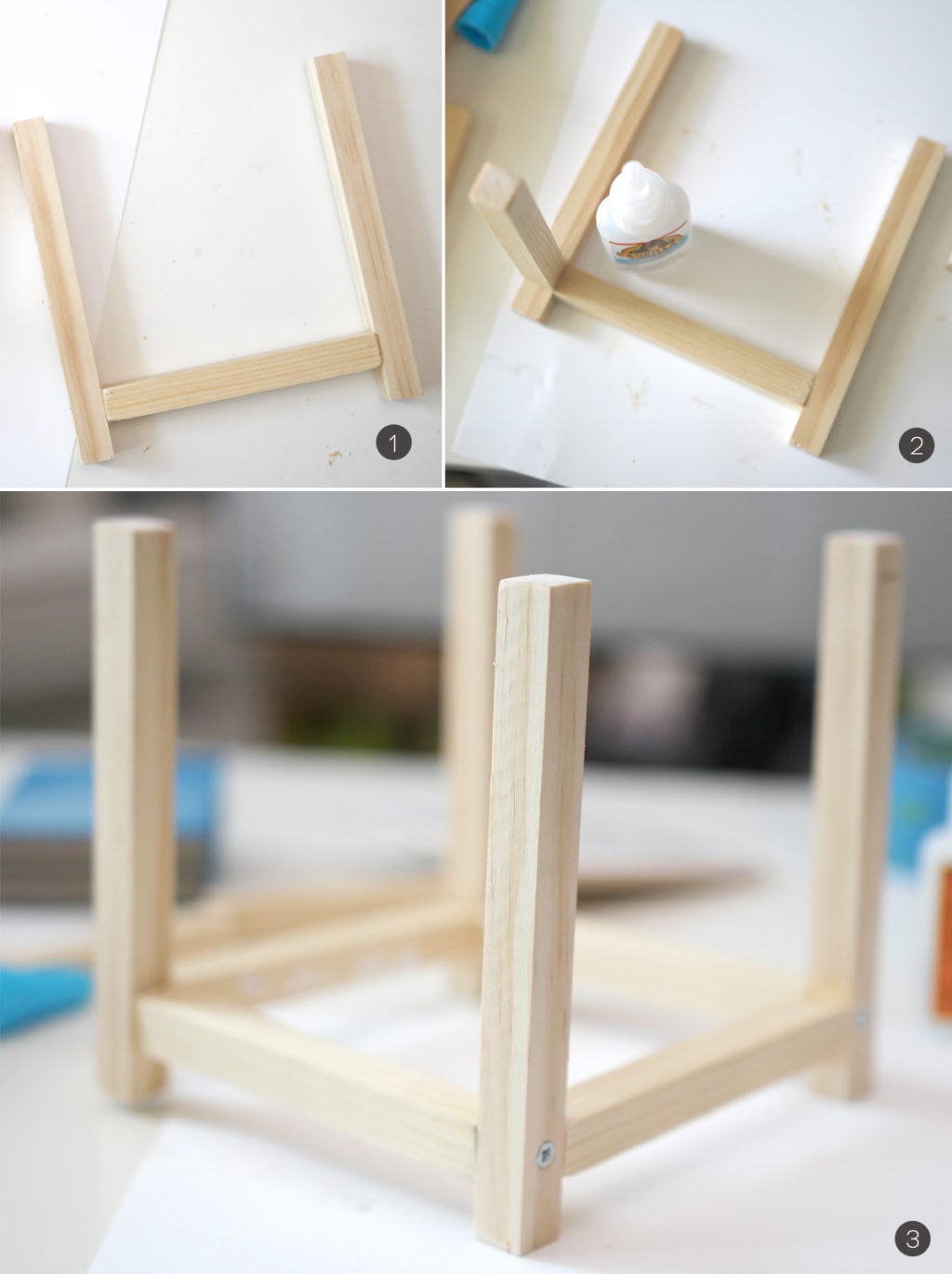 Use drill and screws to attach one 4.25″ dowel between two 5.25″ dowels. Attach the dowel so that 1/2″ legs extend beneath. You will repeat this step to create two of the pieces pictured.
Use Gorilla Glue to adhere another 4.25″ dowel as shown.
Glue the remaining two 4.25″ dowels into place until you have a frame like this. Then take the remaining three dowels and screw them into the bottom of the frame to create a slatted "floor"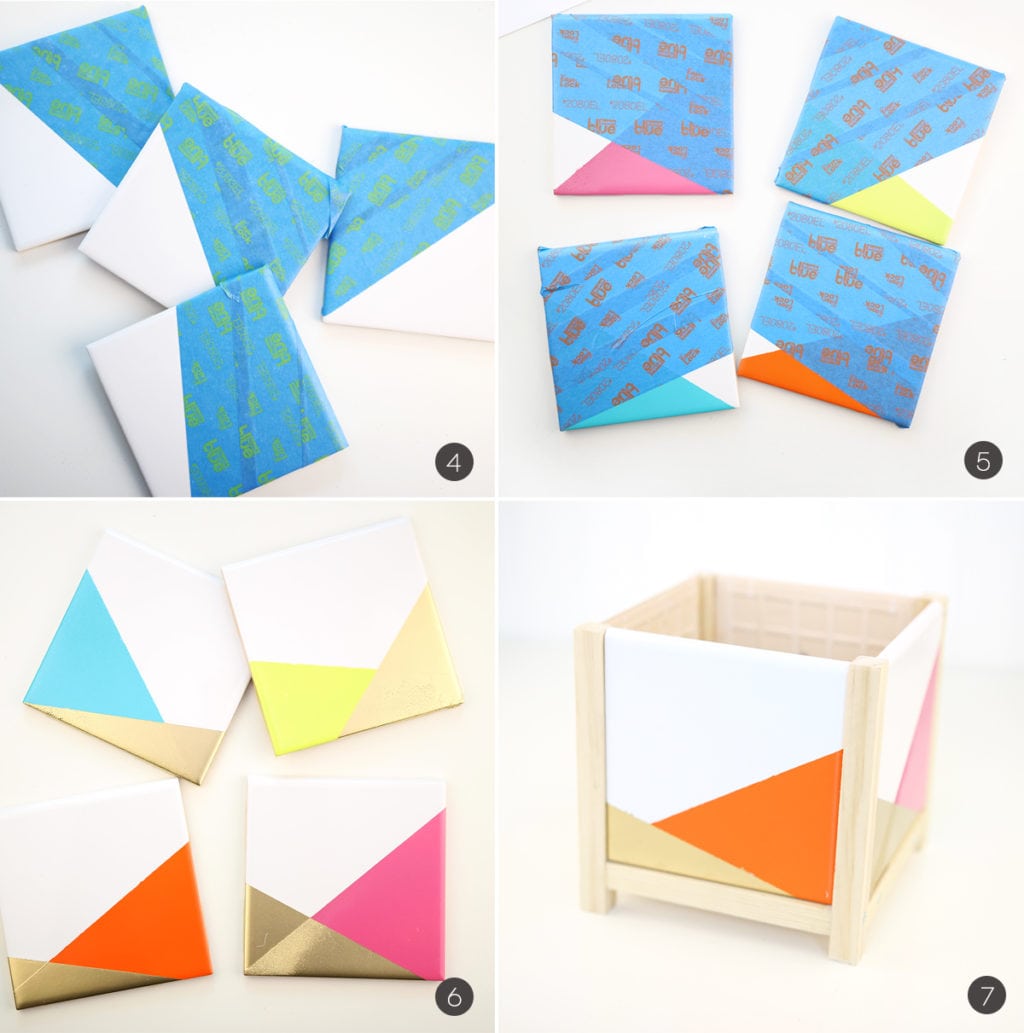 Tape off the tiles as shown and spray paint them in your choice of colors, making sure that the finished edge will be on top.
Allow the first spray paint application to dry completely, then tape off again and spray paint in another color.
The finished tiles will look something like this.
Use gorilla glue to adhere the tiles into each side of the frame. Allow to dry completely.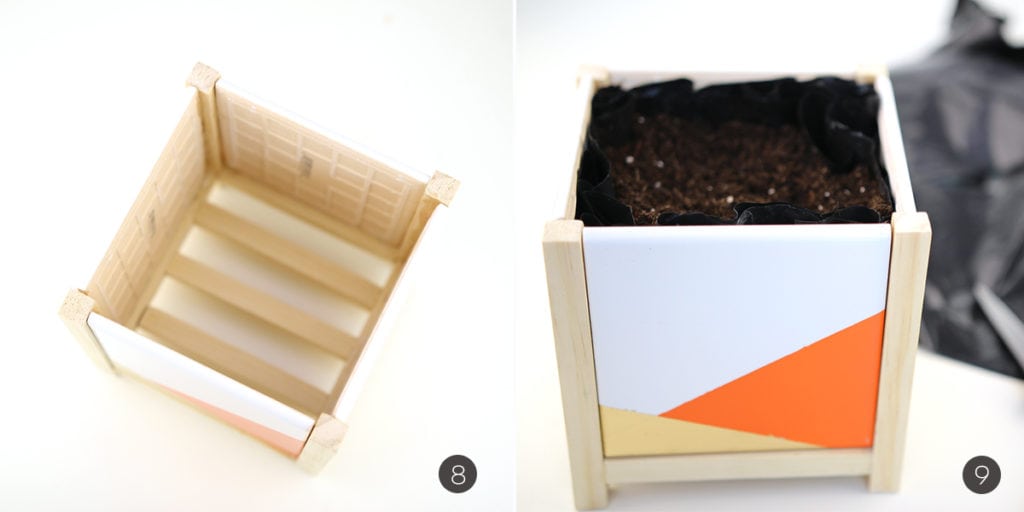 The finished planter will look like this.
Place a piece of a trash bag into the planter then use scissors to trim to create a clean edge. Fill with soil.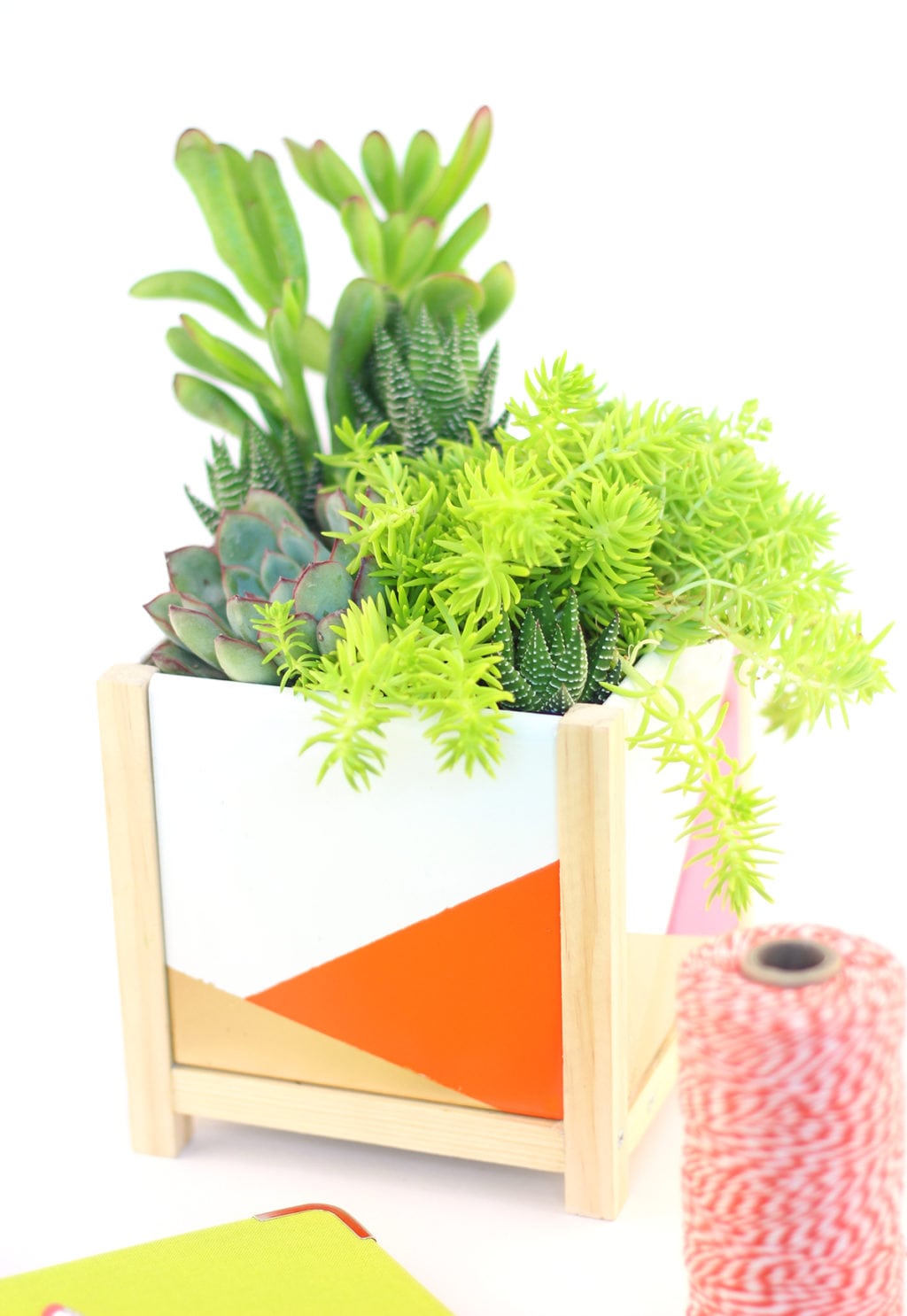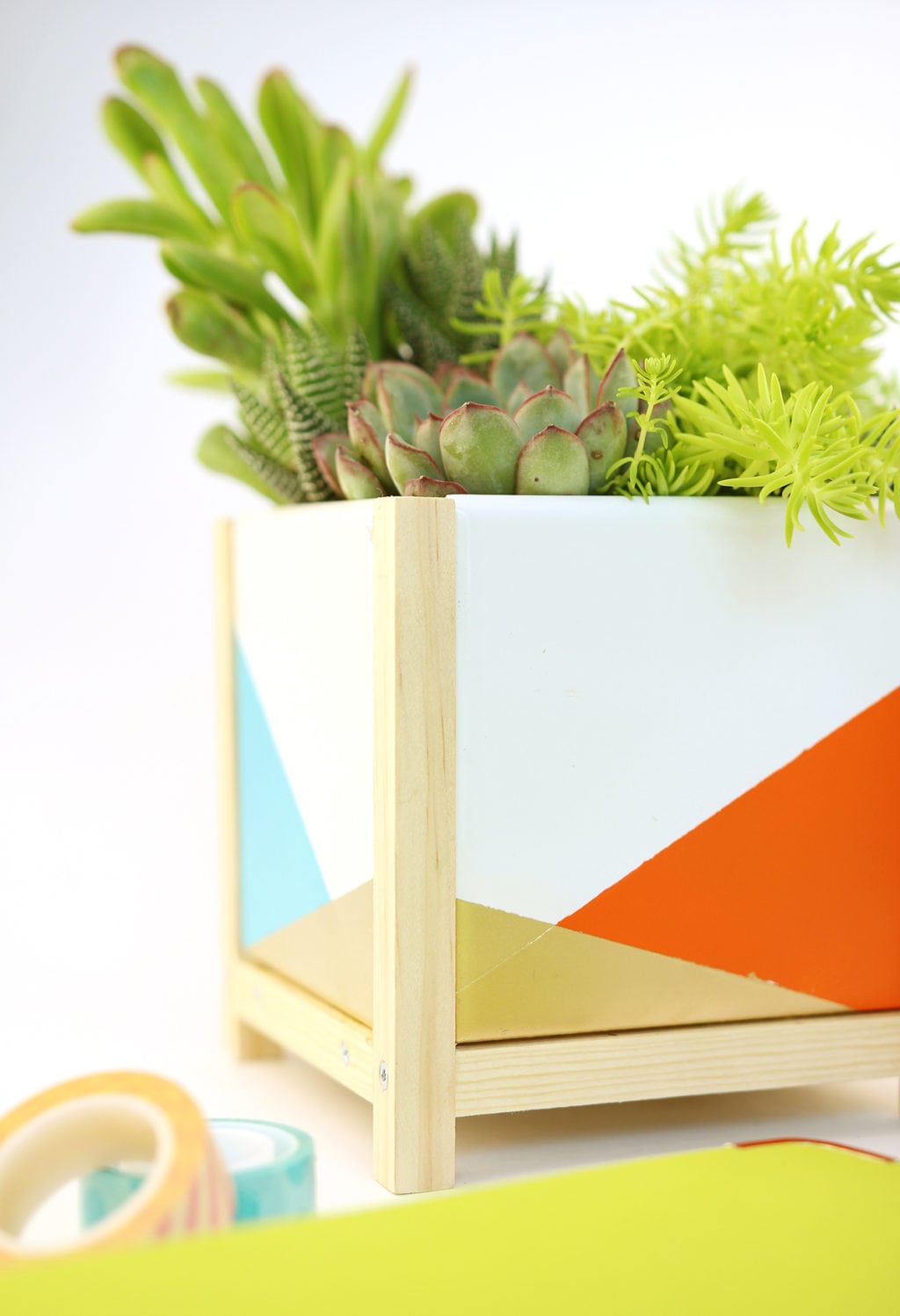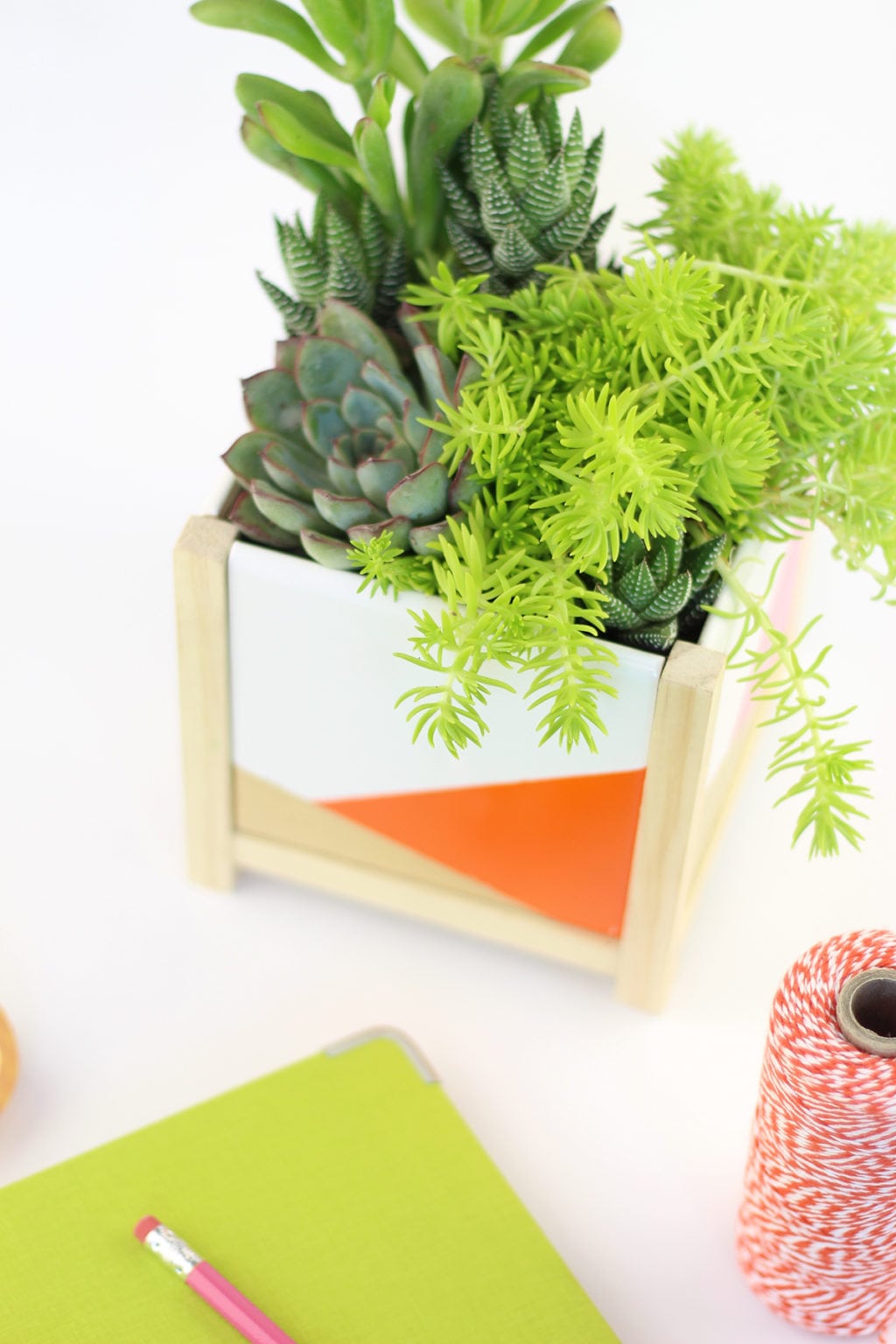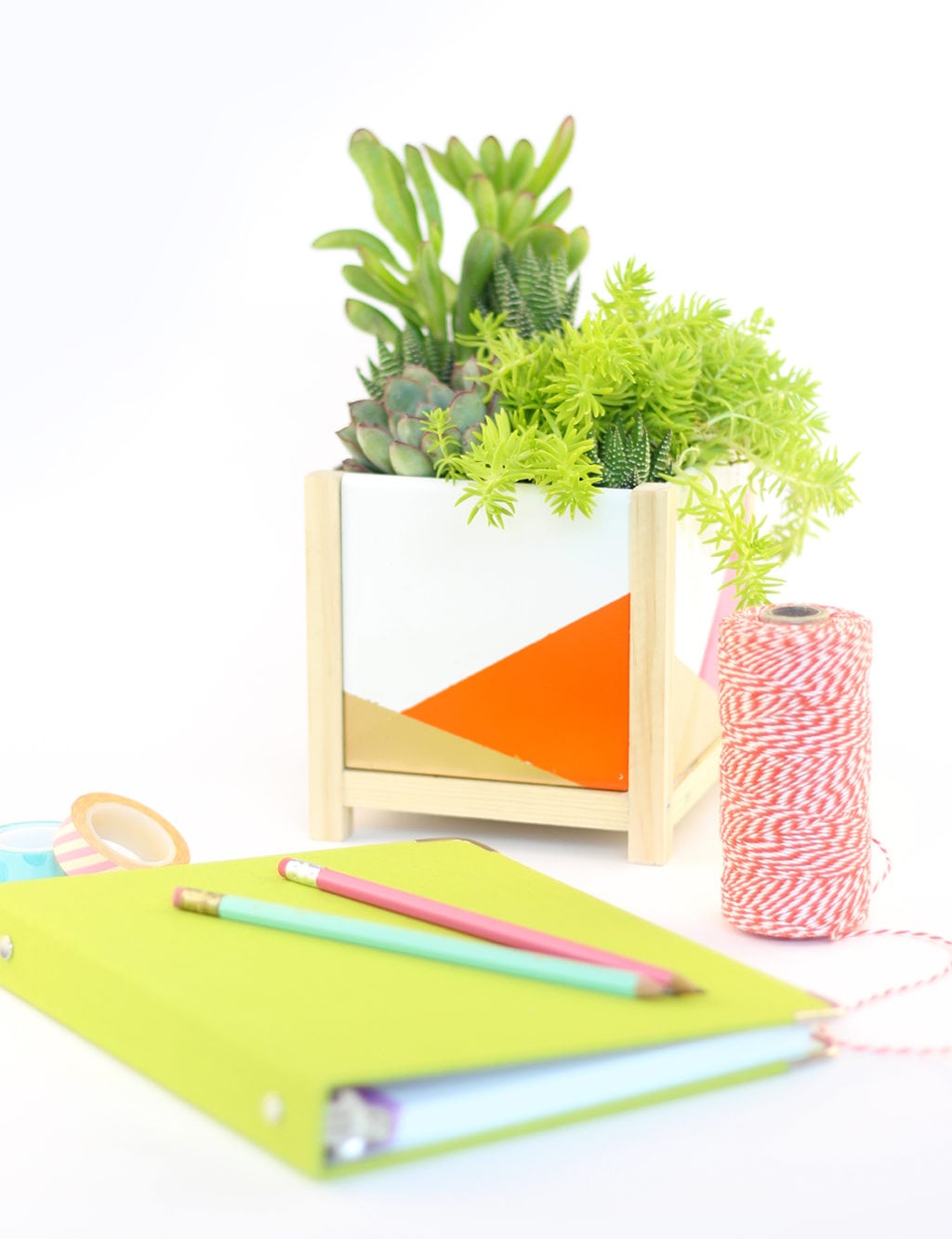 How's that for doable!? But you're not off the hook – and neither am I. We still need to conquer our fear of power tools, which is why you should get your butt over to The Home Depot this Thursday, April 16th where you'll learn how to make the full-sized version of this project and have the chance to try your hand at power tooling.
Register HERE to save your seat and if you're in the South Florida area, come visit the North Miami Beach Home Depot location, where I will be co-hosting the workshop…and did I mention that this very planter will be up for grabs along with some other special prizes I'm bringing with me? So yeah – be there.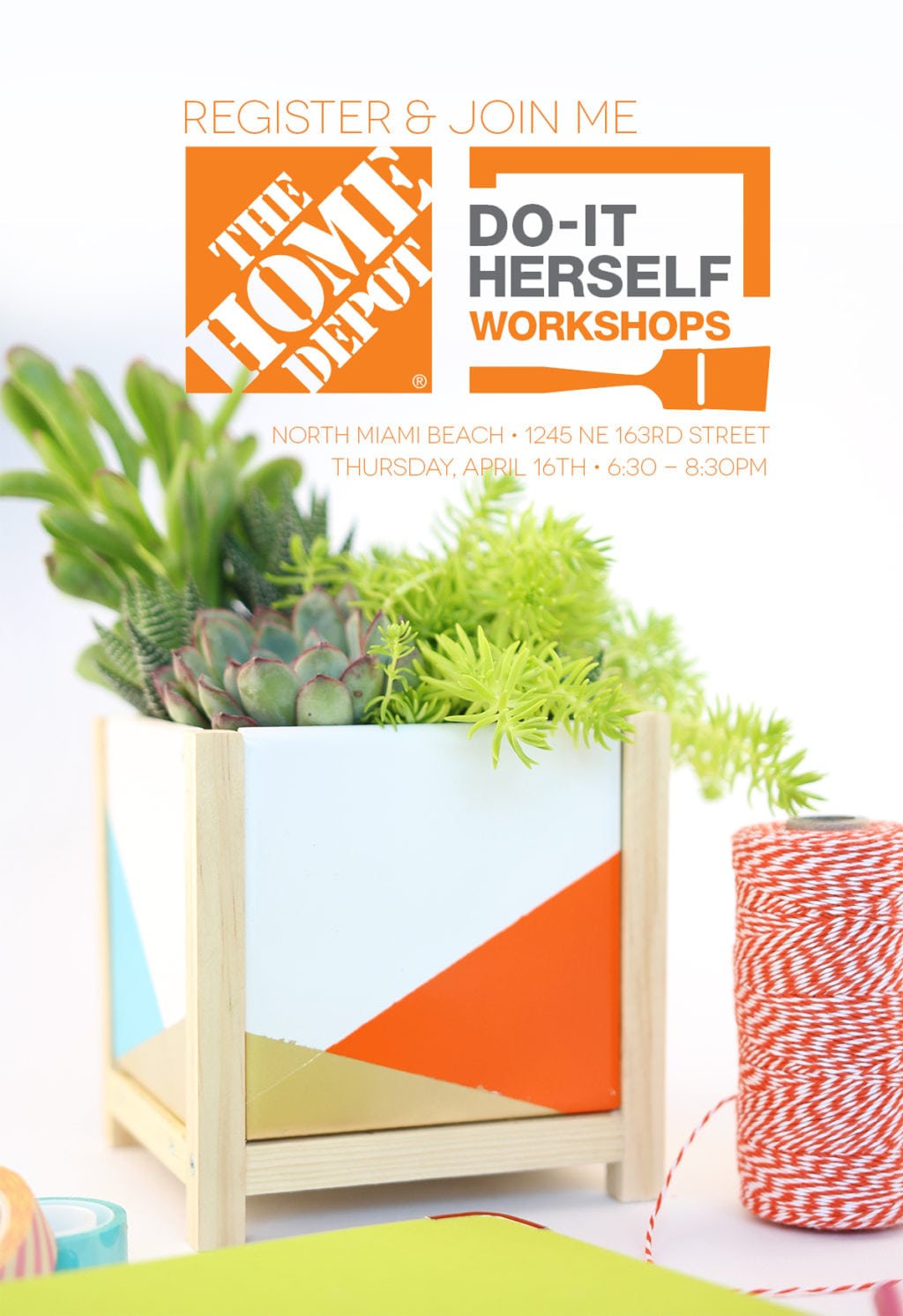 This is a sponsored conversation brought to you by The Home Depot. All ideas and opinions expressed are my own.