We live next to the Miami River. The view is great most days because there are usually two massive yachts parked on one of the docks. And I mean massive. Like, bigger than most houses. I look at them all the time curious about what kind of wealth it requires to own something like that. I can't wrap my head around it. Like do those people even use the 40% off coupon when they shop at Michael's? What the hell am I saying. Obviously they have someone who does their Michael's shopping for them. And I can only assume that there is a craftroom on that yacht. Like a crazy-top-of-the-line-decked-out-to-the-nines-craftroom. Obvi.
Maybe one day, I'll step on that yacht. Maybe, I'll be friends with those people…but rest assured, I will forever and always use my 40% off coupon at Michael's. Always. In the meantime, while I enjoy the view of their Lifestyles of the Rich and Famous digs, I'll take the opportunity to design a little something nautical. Something simple, on trend and somewhere that I can stash all my Michael's coupons.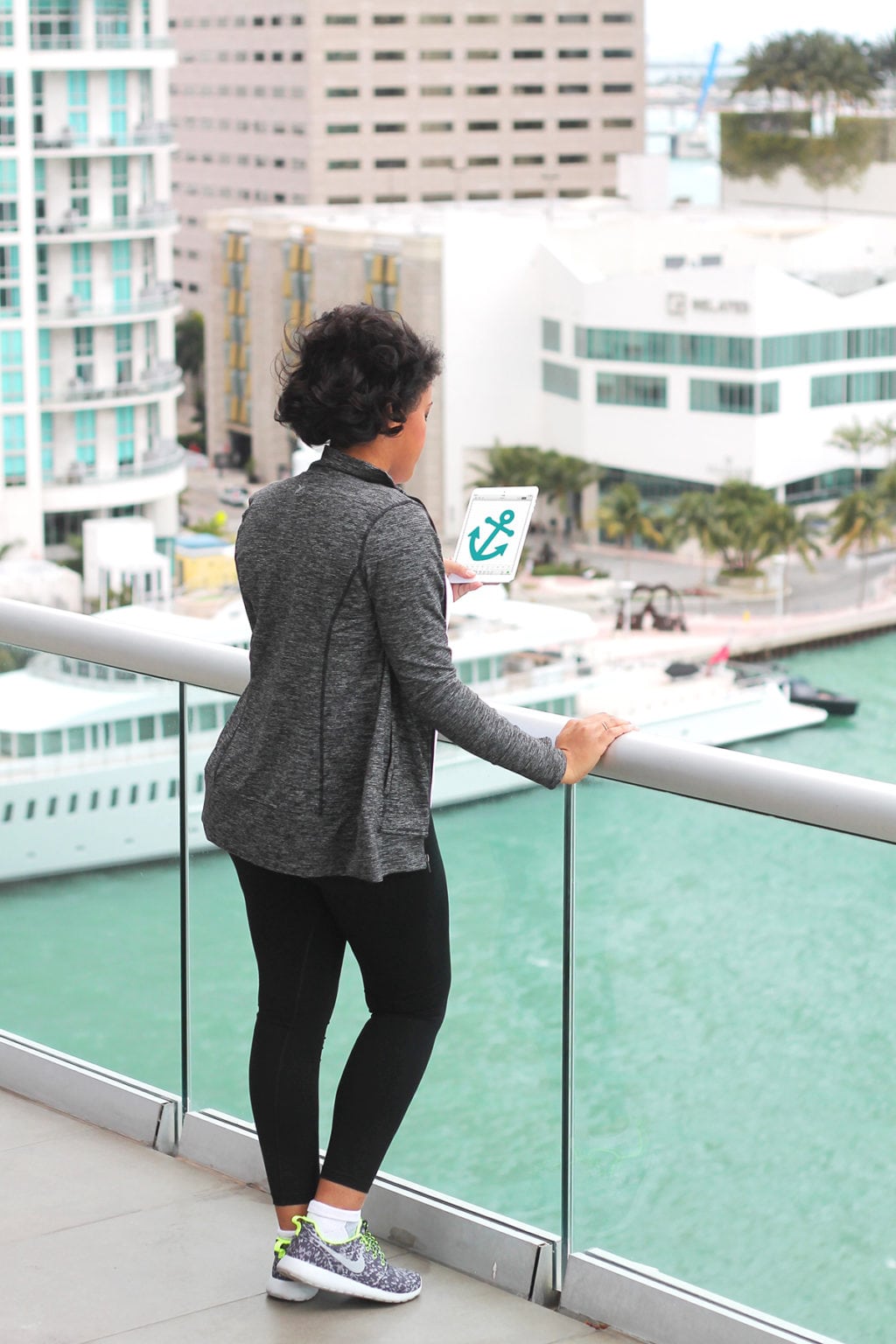 I literally came up with this tote idea as I was on the pool deck over looking those yachts. I grabbed my tablet and found an anchor image in Cricut Design Space. It's crazy where inspiration can strike, right? I get really excited when I can turn my idea into something real, even when the inspiration is the most random thing ever…like shoes. Yep. Shoes. Wonder what the heck I'm talking about? Here – check this out.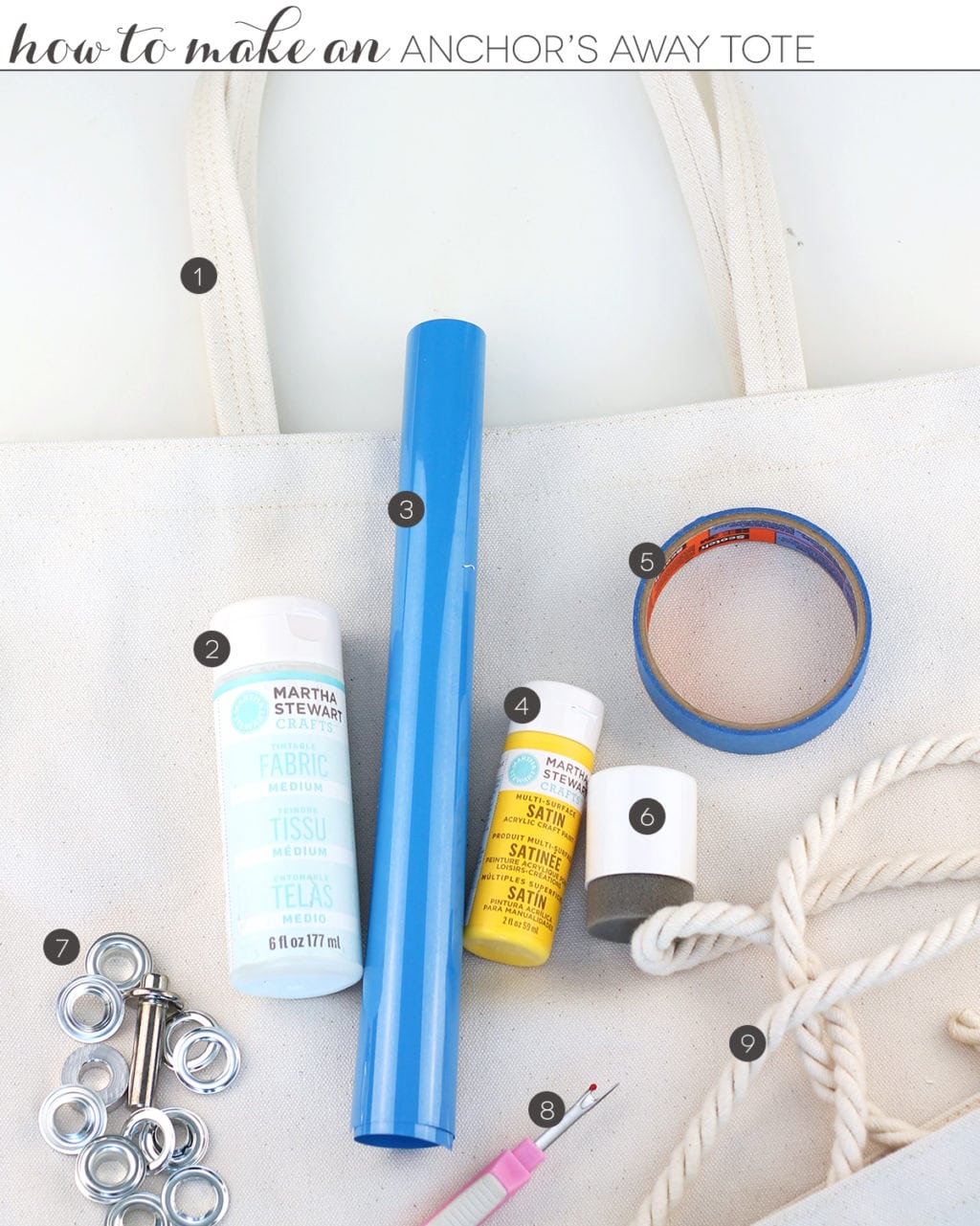 Canvas tote bag. I swear by these. I use them for all of my DIY tote bag projects.
Fabric Medium – this is great for turning any acrylic crafting paint into a flexible, washable fabric paint.
Iron on vinyl – I used the Cricut Cyan iron on for this project
Acrylic paint in your choice of color
Painter's tape
Foam Pouncer. I love these.
Extra-large eyelet kit
Seam ripper
Cotton upholstery cording. You can pick this up at most fabric stores. I purchased this one from JoAnn's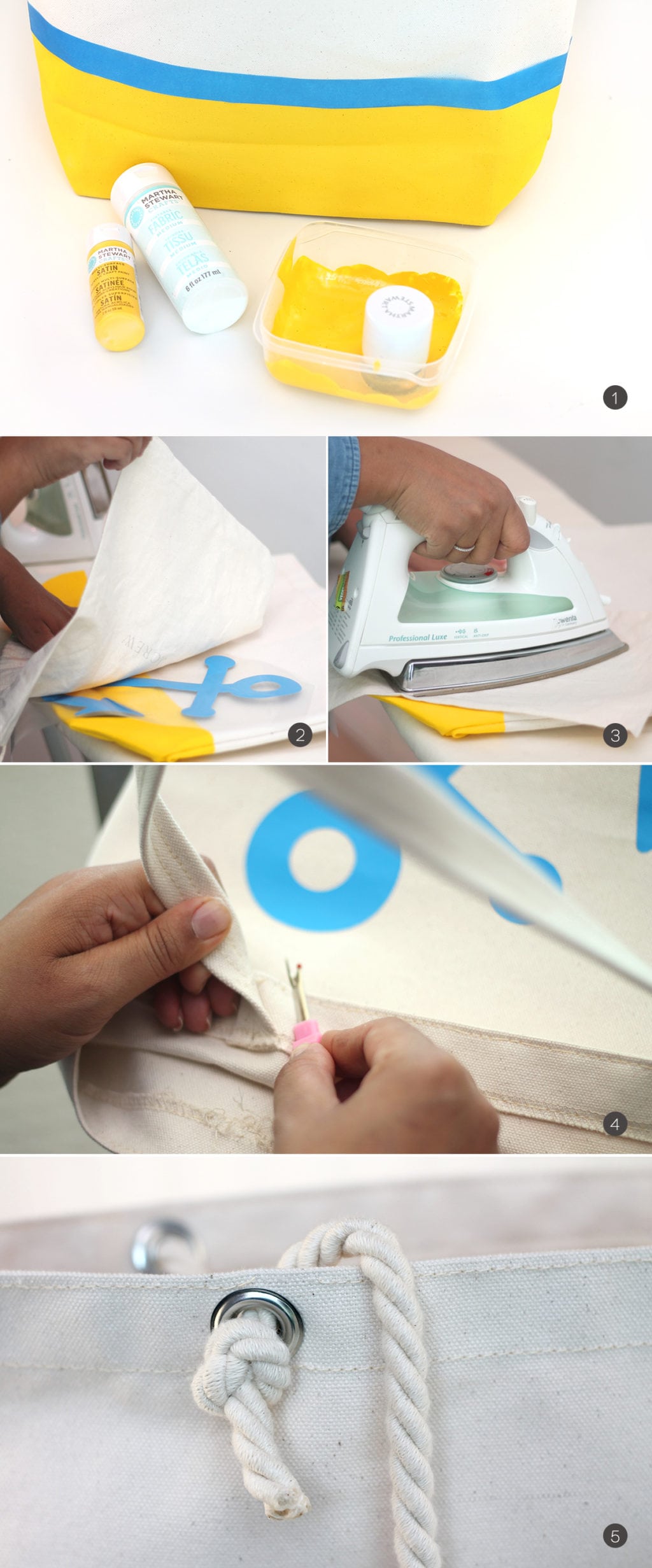 Mix the paint and fabric medium according to the instructions. Tape off the bottom of the bag and use the foam pouncer to apply paint below the tape
Cut the anchor image from the vinyl then place onto the bag. Cover with fabric…
Apply heat with a hot, dry iron (no steam) until the iron on is securely adhered into place.
Use a seam ripper to remove the handles of the canvas tote
Place the eyelets onto the bag in the same location as where the straps were previously attached. Follow the instructions on the packaging of the eyelet kit to do this. Next thread the cording through the eyelet and tie with a knot. Tip: Use craft glue on the end of the cording to prevent it from unraveling.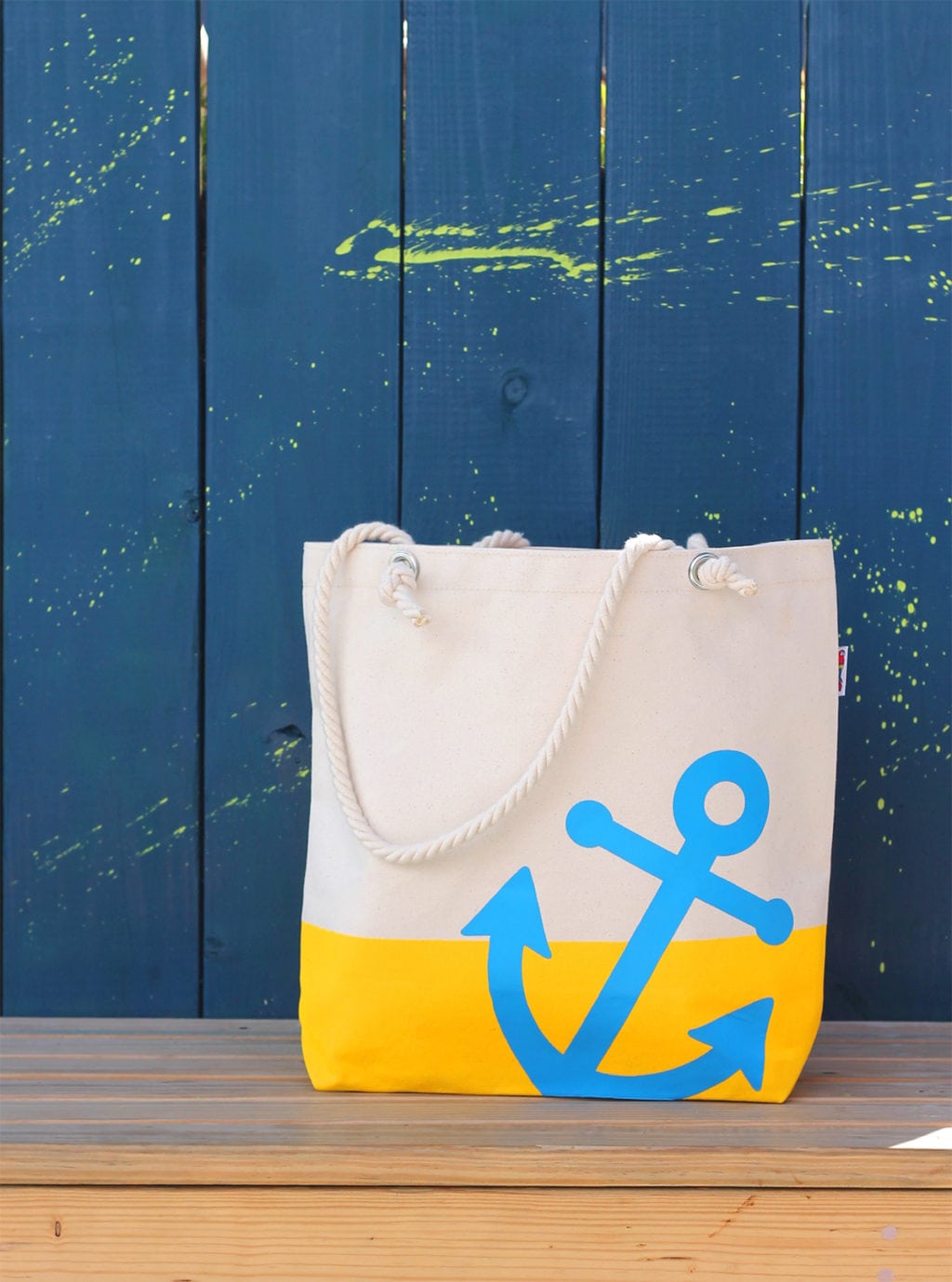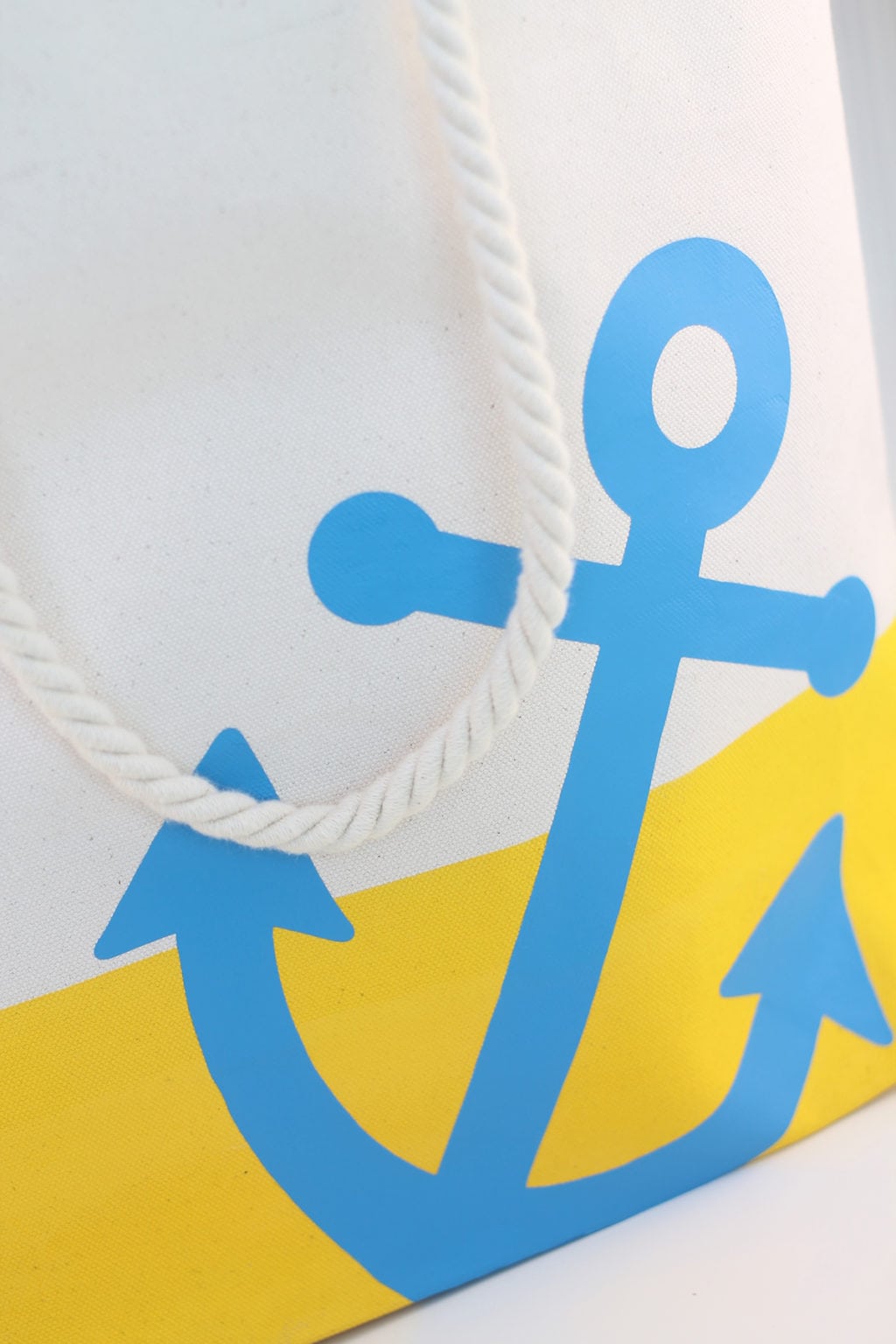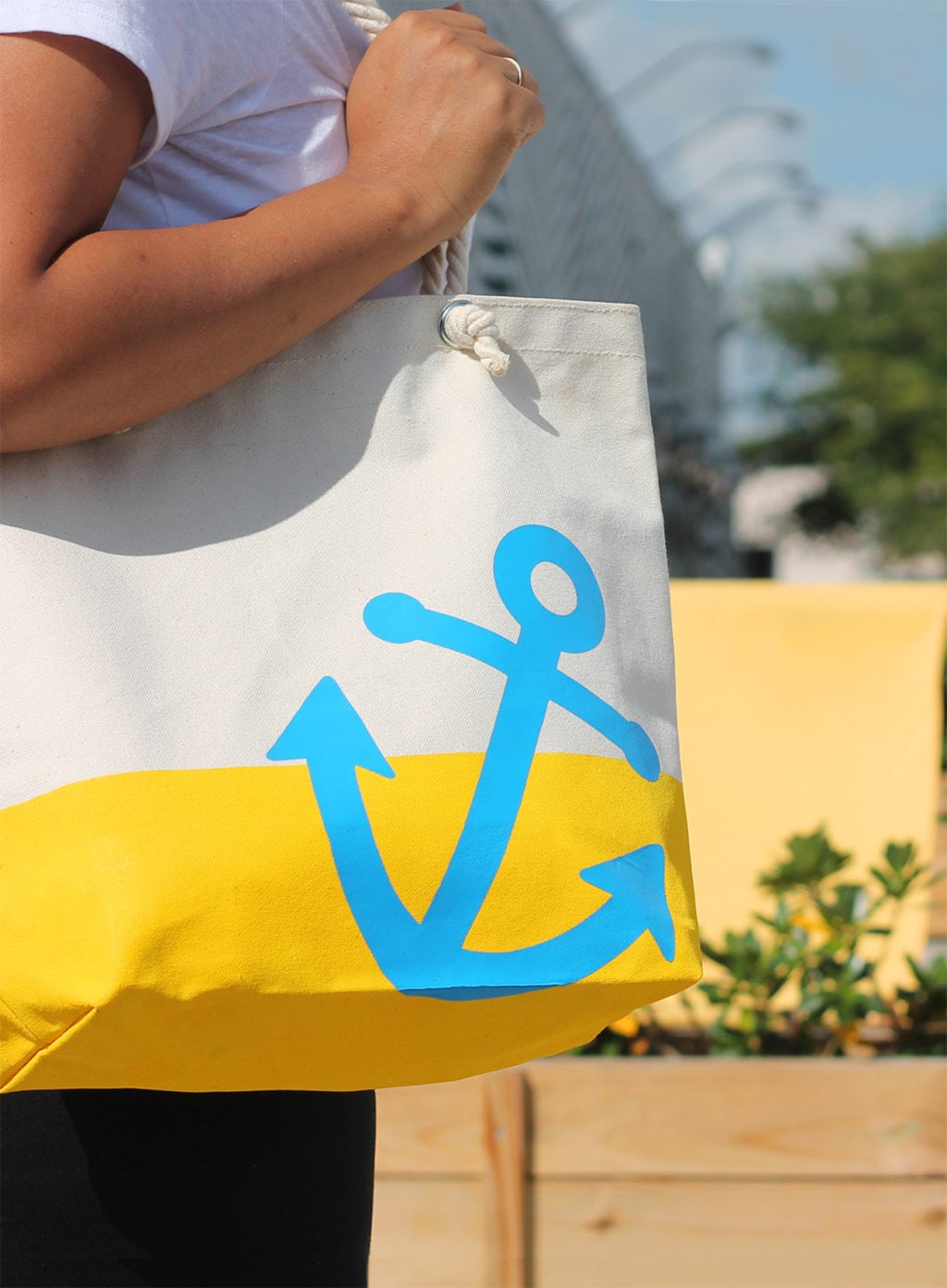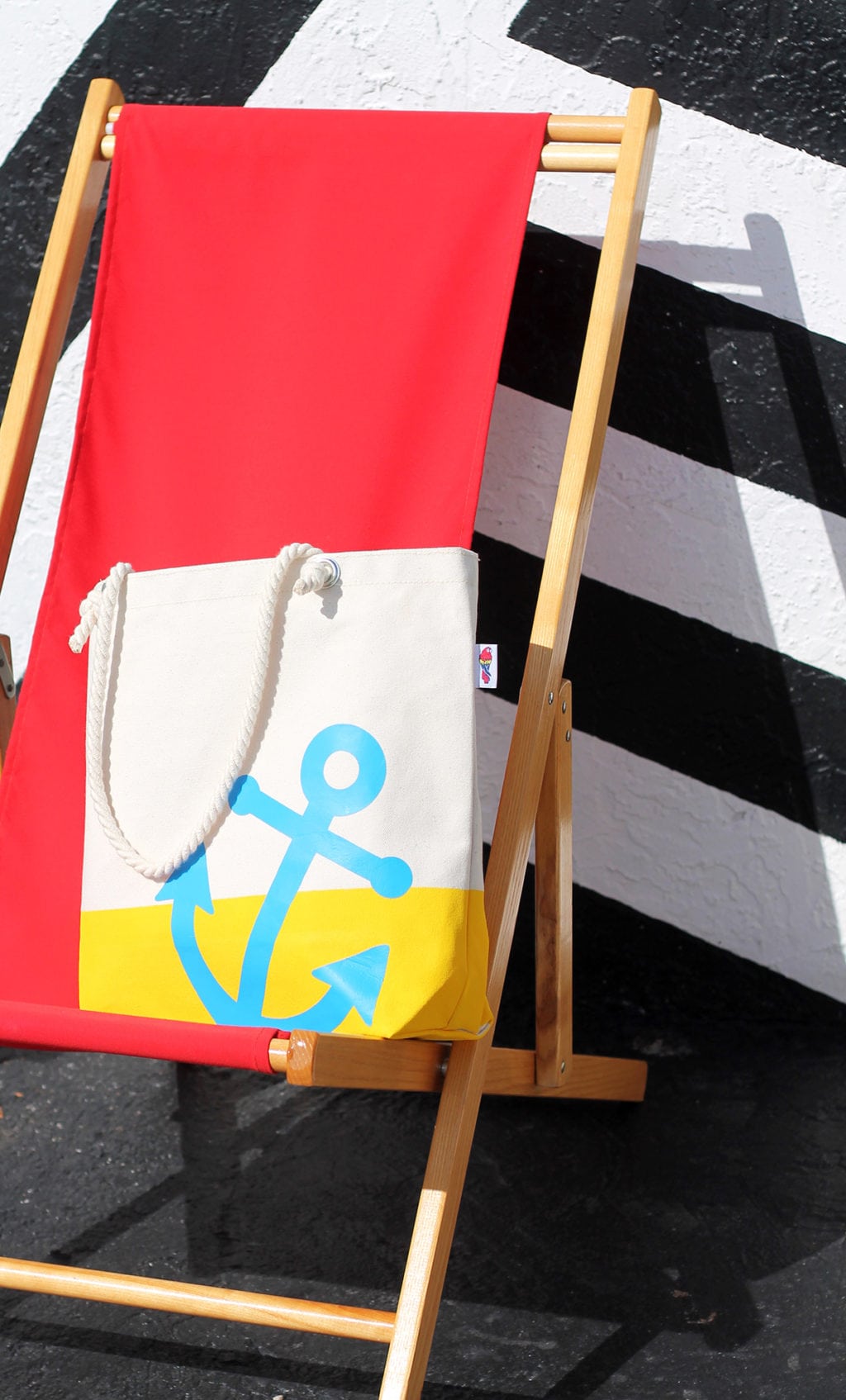 Starting today, Tuesday, April 21st at noon, MST (2pm EST) you can enter HERE to win a full year subscription to Design Space or Cricut Craft Room. Coming from someone who has a full subscription, this prize is fabulous. You have access to almost every image and can create any damn thing you want! Even if you don't own a Cricut machine yet, you should throw your name into this giveaway! It's a great excuse to start playing around with all the options and with so many Print Then Cut project, there are even a few things you could probably make without even owning a machine. Today's giveaway will be open until tomorrow, Wednesday, April 22nd at noon MST.
Umm…did you know that there are videos? Yes – you heard me. Videos. Of me rambling about crafty things. Check out this one on what inspires me…and stay tuned for more to roll out as the week continues.