If you're a Cricut girl like me, you've probably heard rumblings of the new Cricut Explore Totes and Bags that recently hit the scene.
As soon as I saw them, I knew I needed them in my life. I am regularly taking my Cricut Explore with me to workshops, events…or just over to a friend's house for craft night. Until recently, I was using the bag that comes with your Cricut, but it just wasn't doing the job considering all the cords, pens and tools I needed to carry along with the machine. So here we go! I'm going to give you the low-down on these new bags so you can decide for yourself!
WHAT IS IT? 
The Cricut Explore is a pretty specialized machine, which means there aren't many portable storage solutions specifically made for it. Until now. There are now three bags available with all your Cricut needs in mind. There is a Cricut Machine Tote, designed with hefty padding to protect your machine while you're on the go. There's also plenty of room in the Machine Tote for your cords and such. Then there's the Rolling Craft Tote which has lots of compartments, pockets and pouches for all the paper, cutting mats, projects and accessories you need for your Cricut Explore. There is even room in the Crafting Tote for your Cuttlebug! Third in the line up, is the Shoulder Bag Tote. This bag is sleek and narrow in it's profile but has space inside to carry your 12×12 paper pads. You can also carry your laptop or iPad with you so you can access Cricut Design Space as you create. Last up, there's the accessory pouch which is great for having all your tools in one place.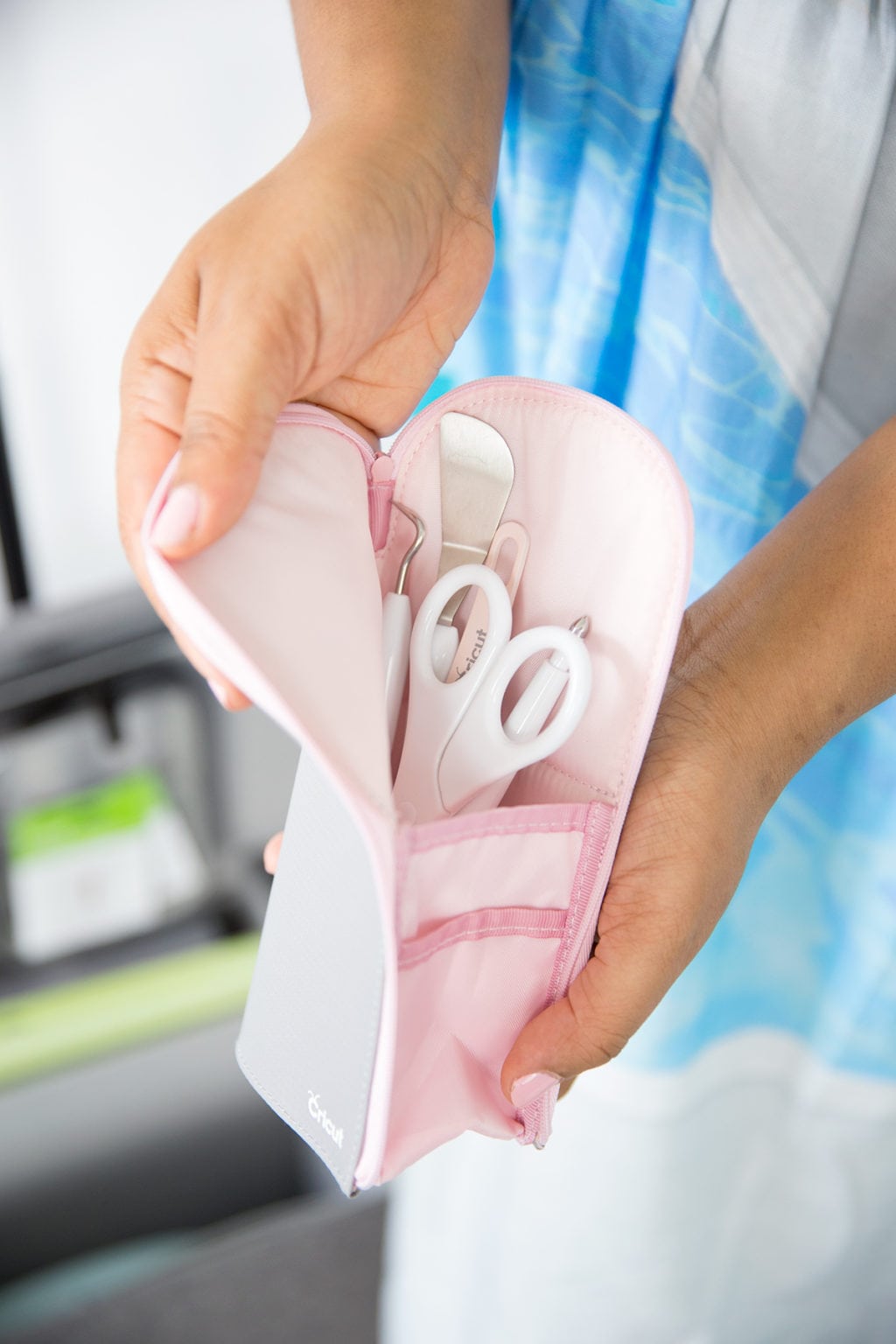 DO I NEED ALL THREE BAGS? 
Probably not. I would recommend the Craft + Machine Tote Bundle if you like to Cricut on the go. If you like to attend crafting events, crops these two bags will serve you well.
HOW MUCH CAN I CARRY?
These bags are BIG! My friends and I joke around about using the Rolling Craft Tote as a stroller. With that said, you can carry a ton of supplies! At my last workshop, I filled my Rolling Craft Tote with four 12×12 paper pads, six cutting mats, 8 rolls of vinyl, my Cuttlebug, 12 pairs of scissors, 3 extra Cricut blades, a paper trimmer, adhesives,…and two bottles of wine…just being honest. And there was still room for more. The only thing to keep in mind is this: the more you load, the heavier the bag will be, duh. Thankfully, the 360 degree wheels make it easy to roll around.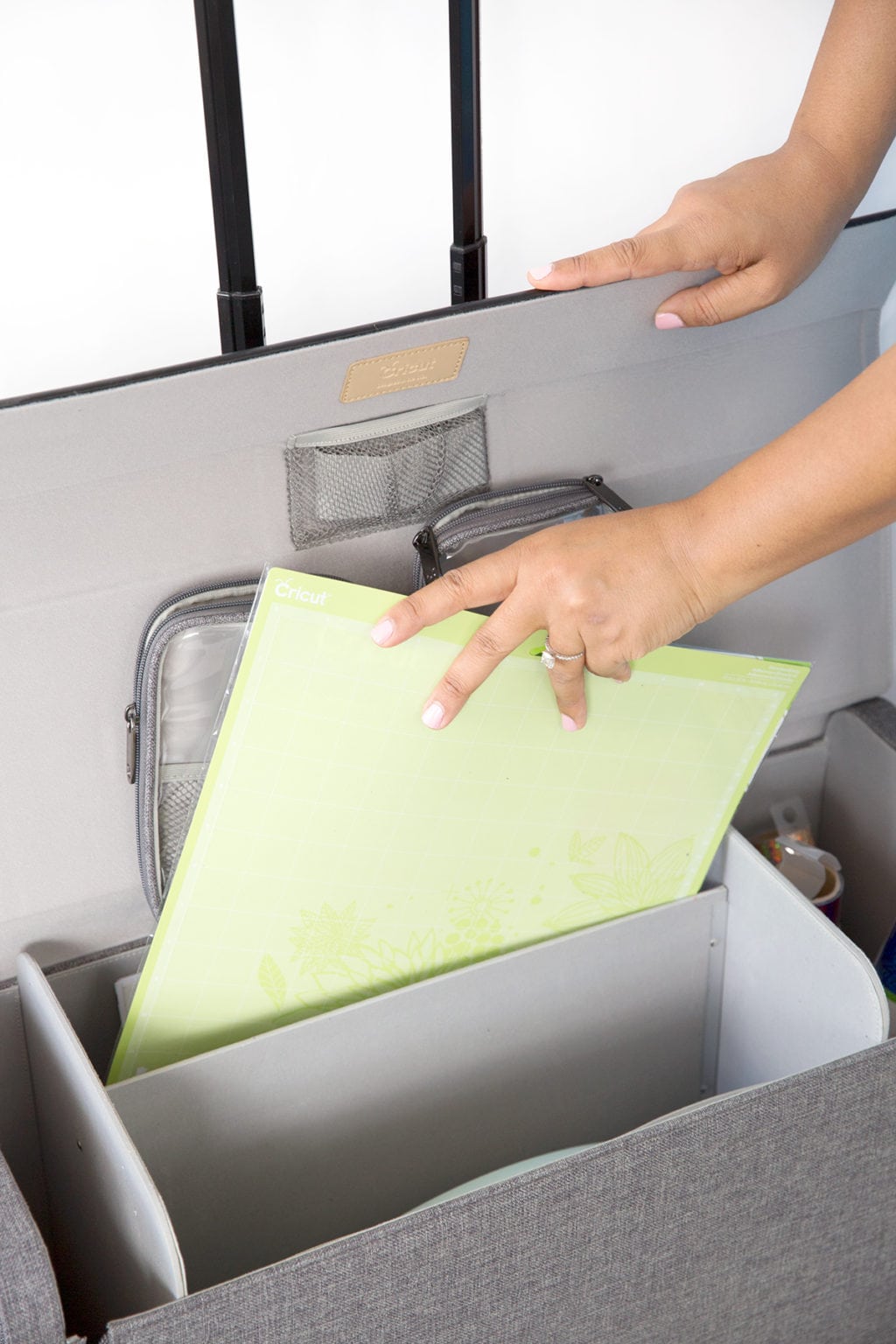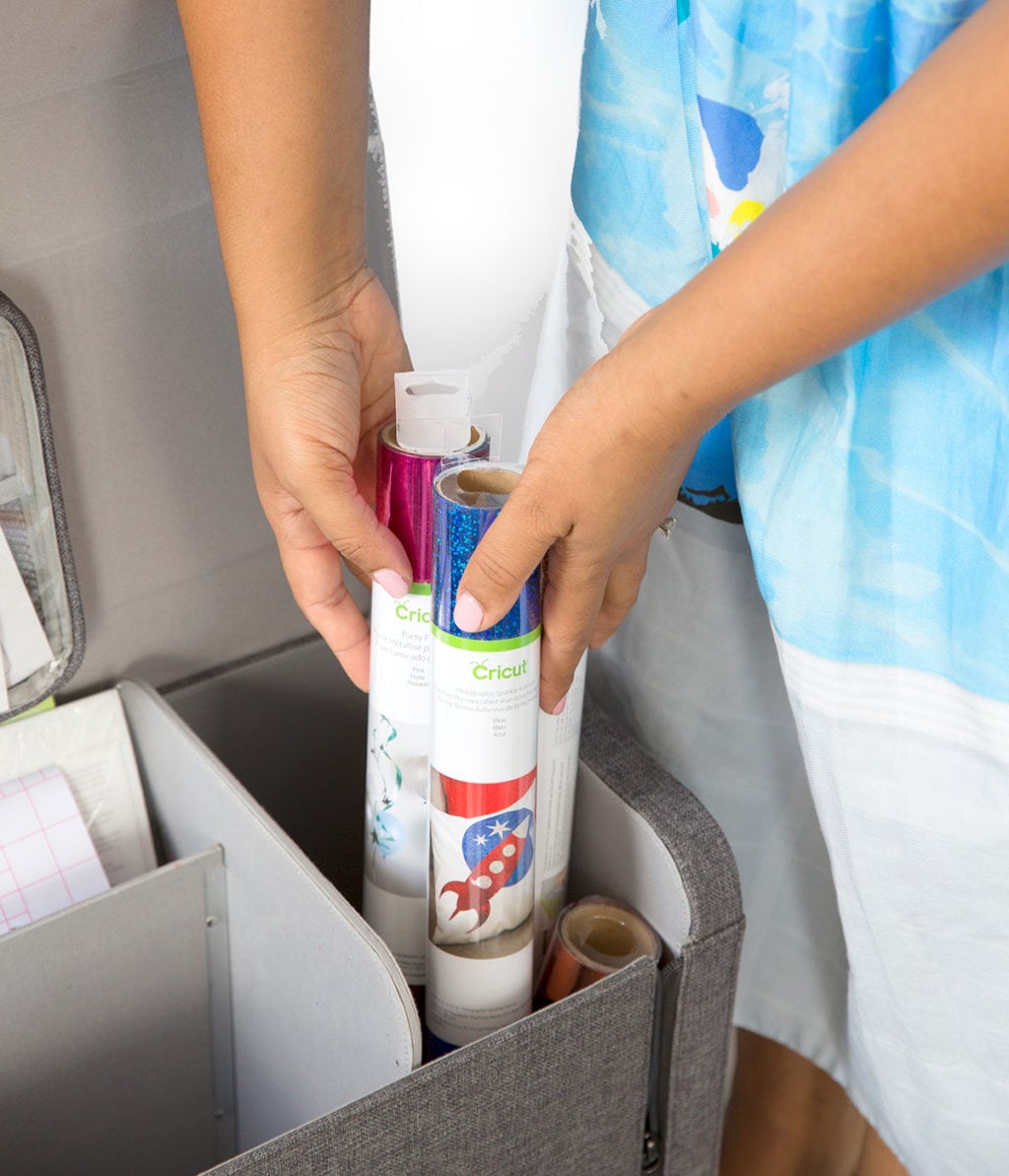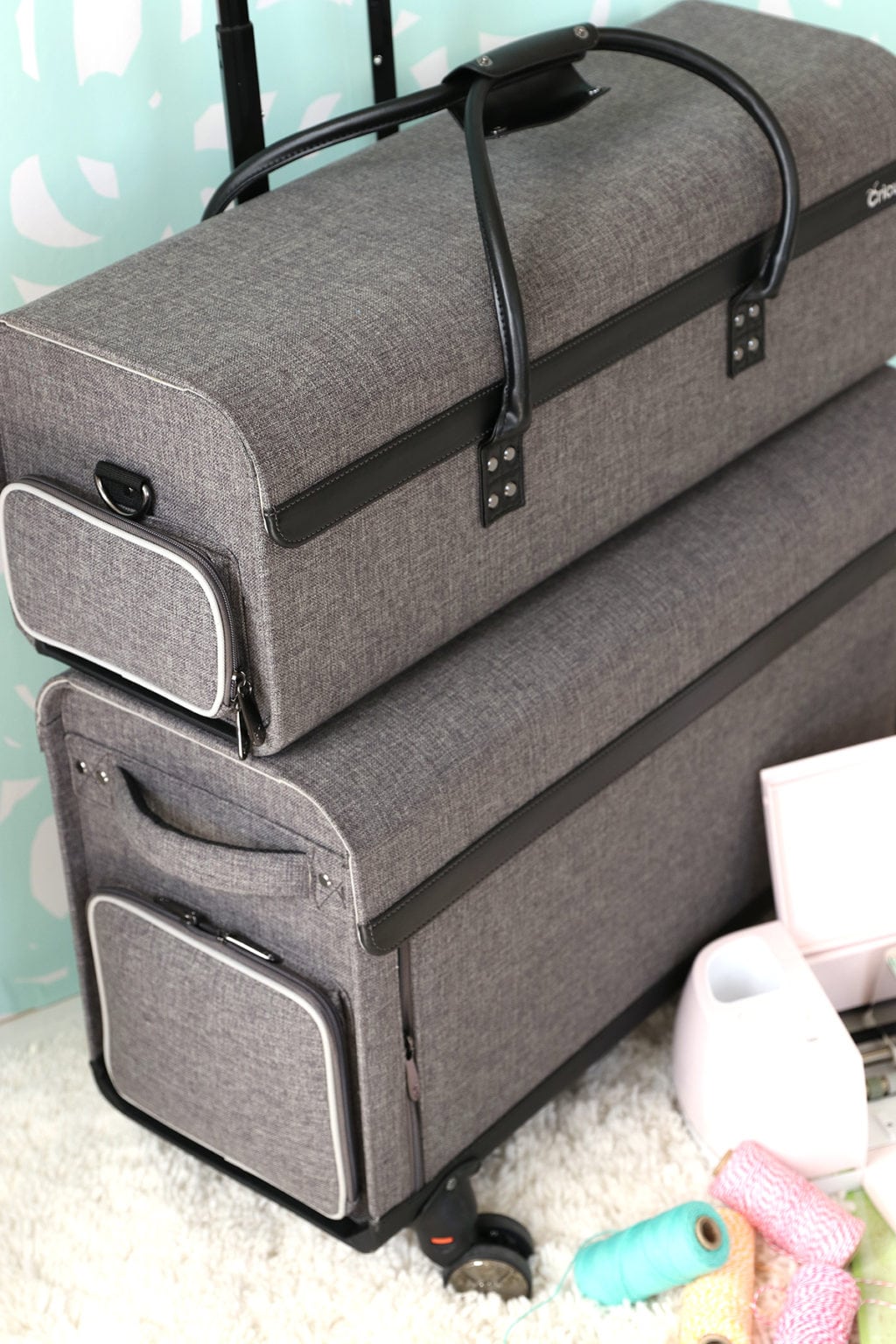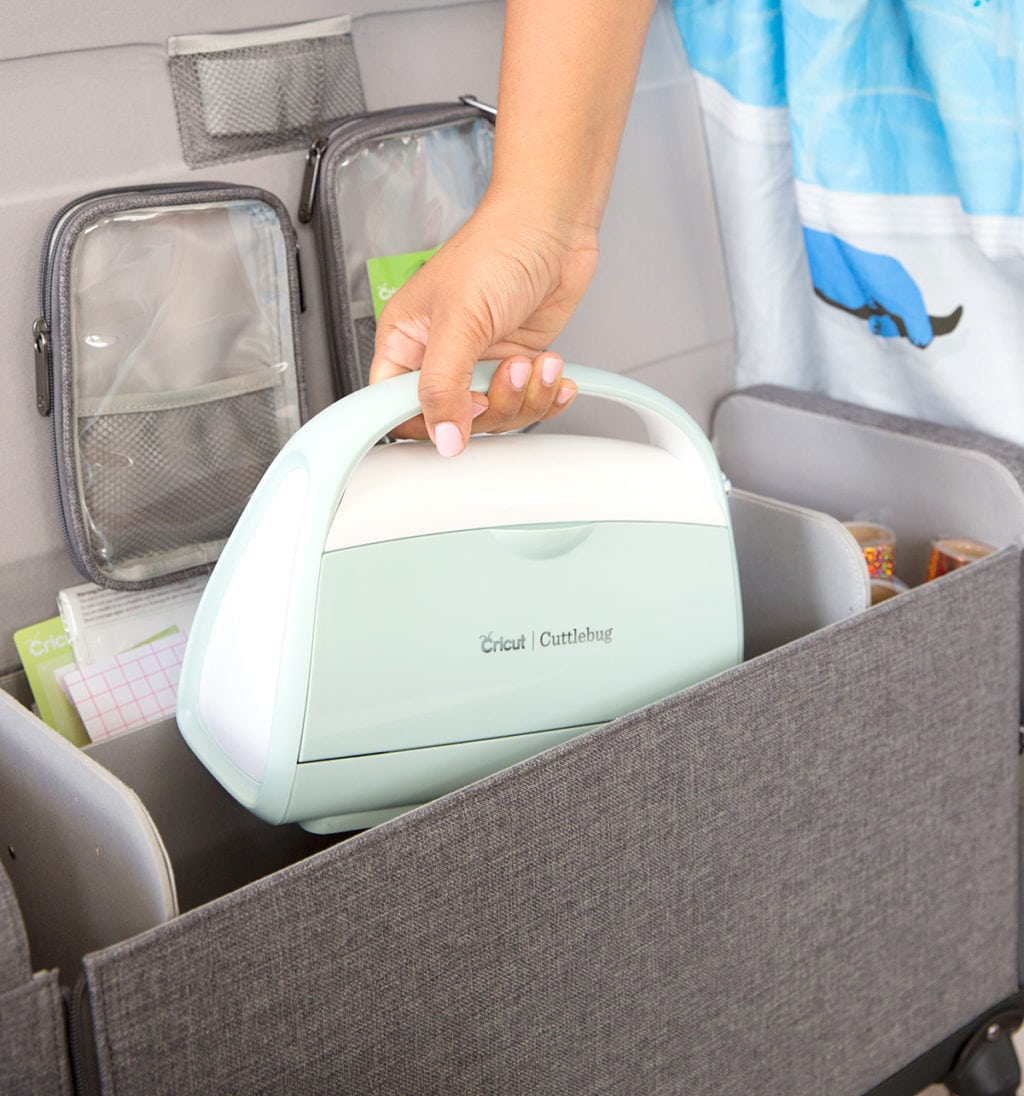 HOW MUCH DO THEY COST?
They are on sale right now! YAY! Even still, these bags are an investment. The Craft + Machine Tote Bundle rings in at $229.99 which is a pretty penny. If you move your Cricut Explore from place to place on a regular basis, it's an investment worth considering. Maybe start out with the Machine Tote to protect your machine, then wait on the other pieces. As for the Shoulder Bag, it's a great price…$29.99 and I love using it as a carry-on bag when I fly!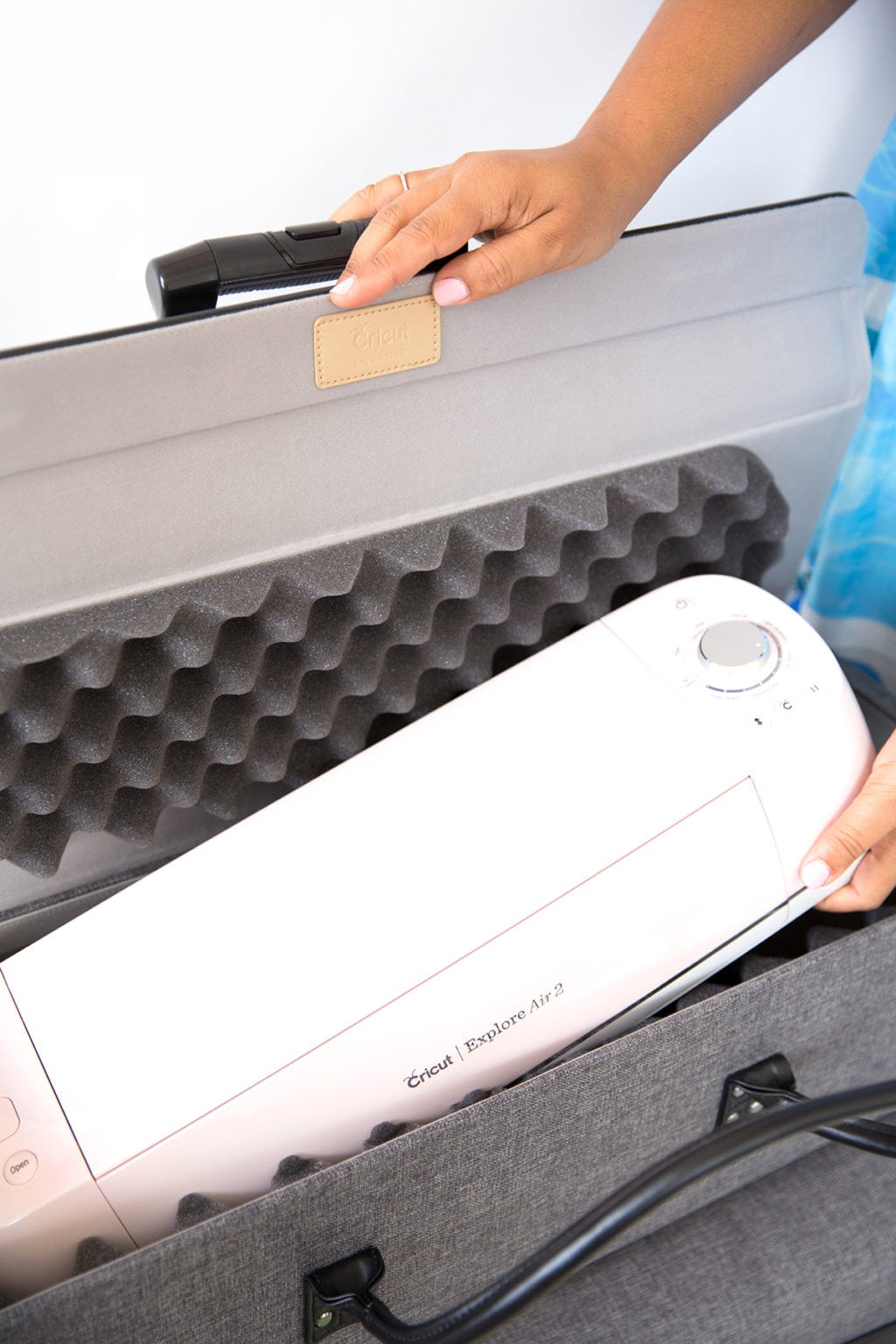 ARE THERE MORE COLORS? 
Simply put? No. These bags come in grey tweed and that's it. Now…if you're still reading this, it means you are considering adding these bags to your craft stash. If you're considering these bags for your craft stash, you must already have a Cricut Explore. If you already have a Cricut Explore, well, girlfriend, you and I both know how easily you could customize these bags with iron on vinyl, cute tassel keychains, monograms….you get the idea! Think of the grey tweed as a canvas for all of your colorful creativity. Matter of fact: I'd LOVE to see how you customize your bag!