Of all the months of the year, July is my favorite. Is that weird? To have a favorite month? Do you have a favorite month? Weird or not, here's the low down on why I love July so –
July is National Picnic Month…sooooo, I can only assume that means unlimited potato salad for all.
July is also National Ice Cream Month….soooo, I can only assume that means unlimited sundaes for all.
Last, July is my birthday month, which clearly means unlimited-do-whatever-I-want.
So, you see, I have no choice but to love July.
With so many reasons to celebrate, I've got a really sweet line up picnic and ice-cream themed crafts this month. Most are super simple. Others will challenge your DIY know-how and encourage you to try something new. Today's DIY cutting board cocktail plate project is the latter. I'm breaking out some power tools in hopes that you'll be brave enough to give it a try. Don't be afraid, friends. Do not be afraid.
These cutting board cocktail plates are perfect for any outdoor (or indoor) party. Here's how I made them: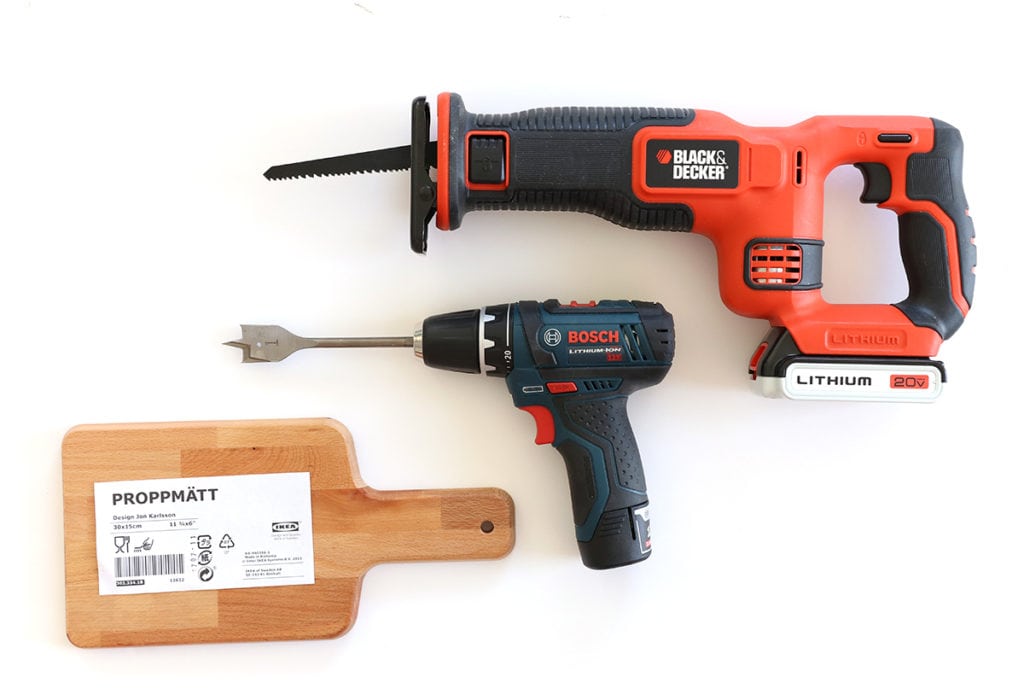 You'll need:
A Proppmatt mini cutting board from IKEA.
A drill fitted with a 1" drill bit
A jigsaw (don't be afraid!! This is a surprisingly easy tool to use…but if you're totally unfamiliar, just use a traditional saw in it's place)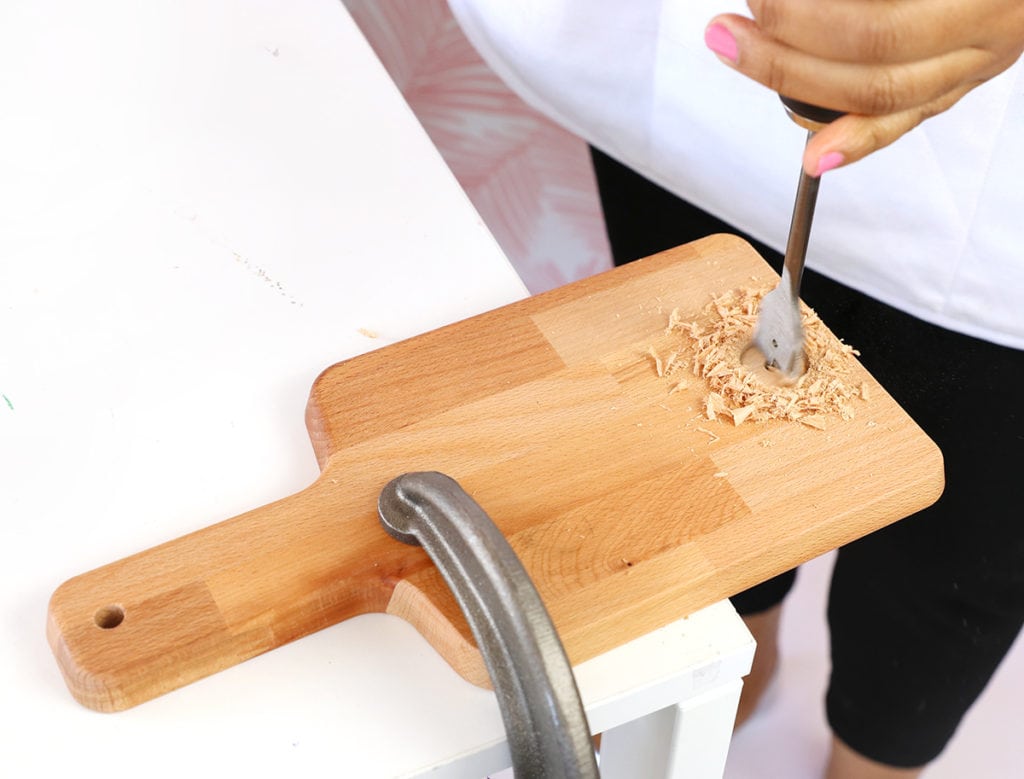 STEP ONE:
Drill a one inch hole at the end of the cutting board as shown. The hole should be about 1" from the edge.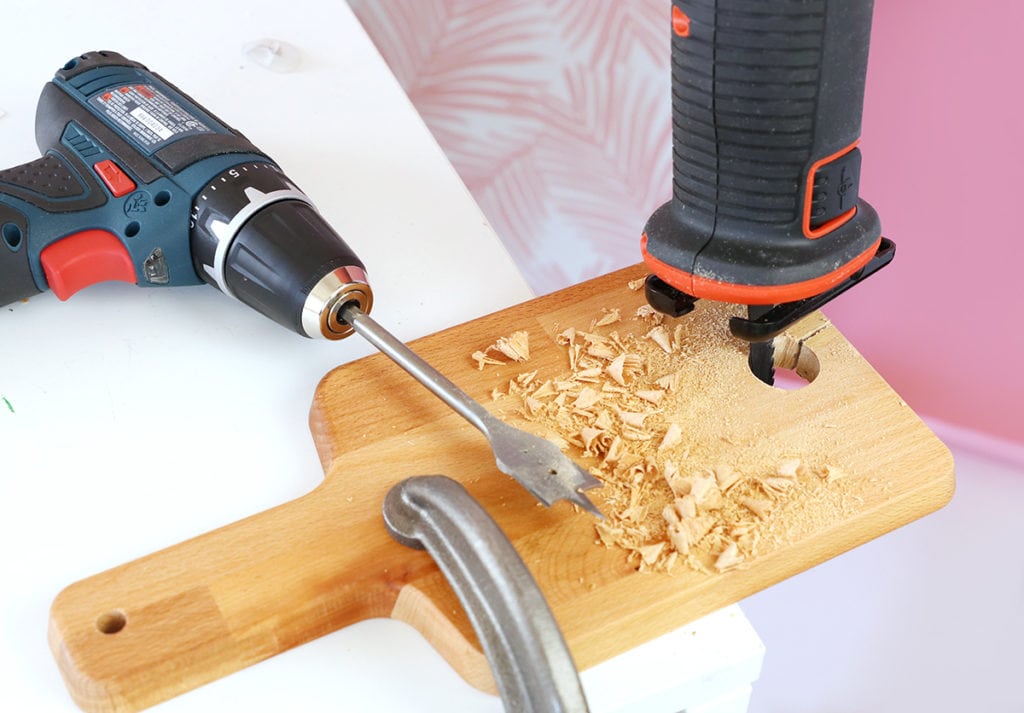 STEP TWO
Using the jigsaw (or a regular saw)  to create two cuts from the inside of the drilled hole to the edge of the cutting board. This will create an opening.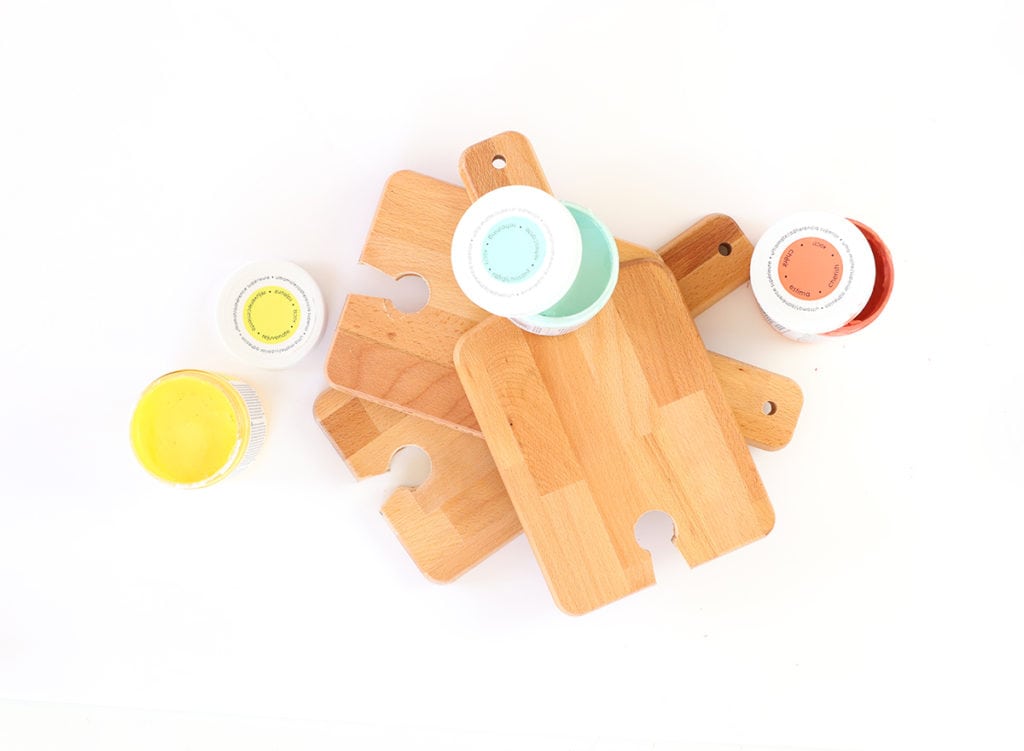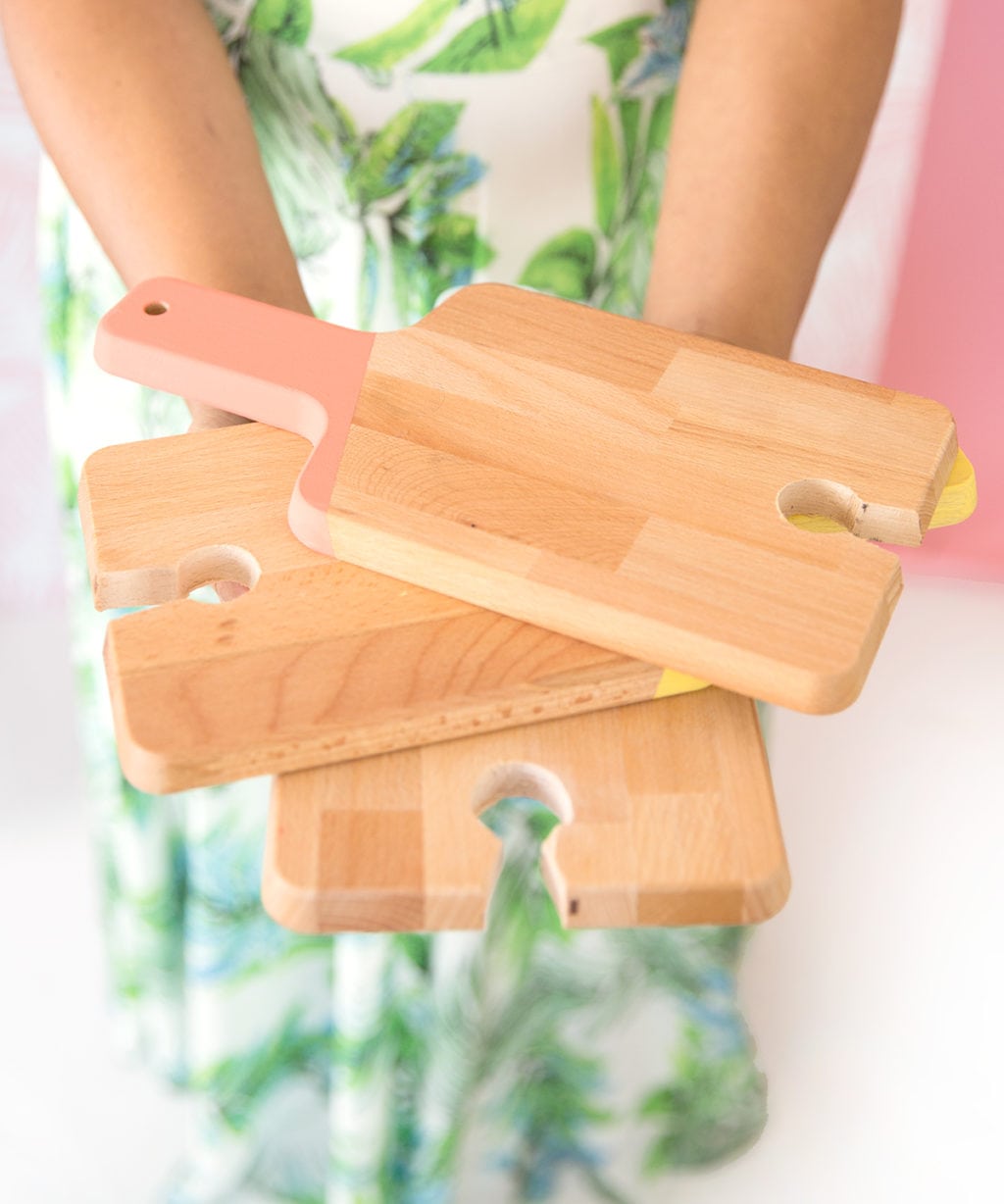 And since I'm never finished until a bit of bright color has been infused into the project, I added some DecoArt Chalky Finish paint to the handles of each cutting board. This will make it easy for your guests to identify their cutting board cocktail plates.