Ever since Markus was born, photos have become a regularly requested item from the grandparents. They never get bored with new photos. They ask for them constantly and we're happy to oblige.
With my Canon PIXMA TS9020 printer on hand, it's really simple to print off photos from home and pop a few in the mail as a surprise for Grammy and Papa. Recently, though, I came up with a fun, easy and creative way to gift photos…and the best part…this gift still fits in an envelope
These DIY paper easel frames will quickly replace traditional cards when you see how easy they are to make. If you're a paper crafter, you already have everything you need to make these happen! Here…I'll prove it: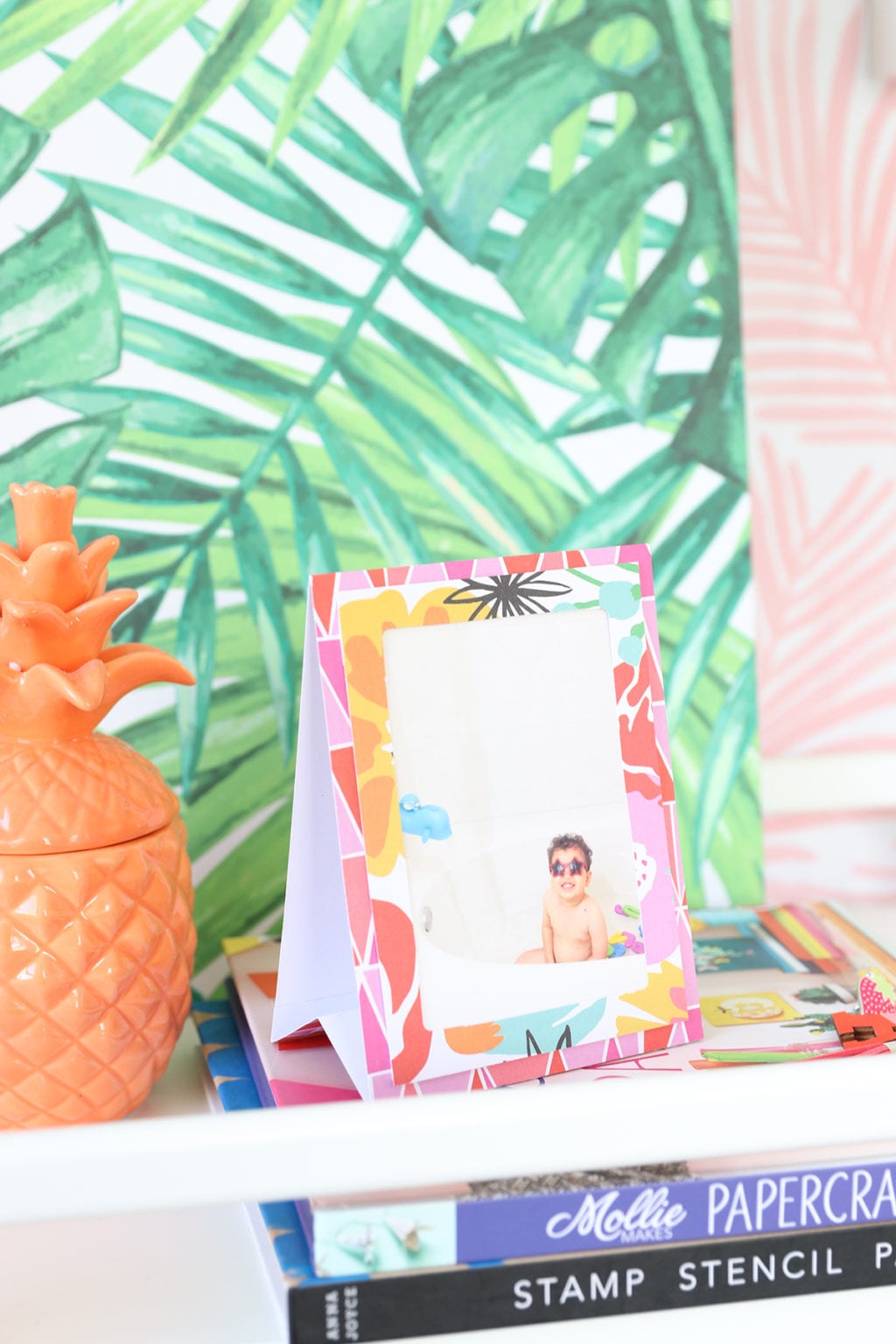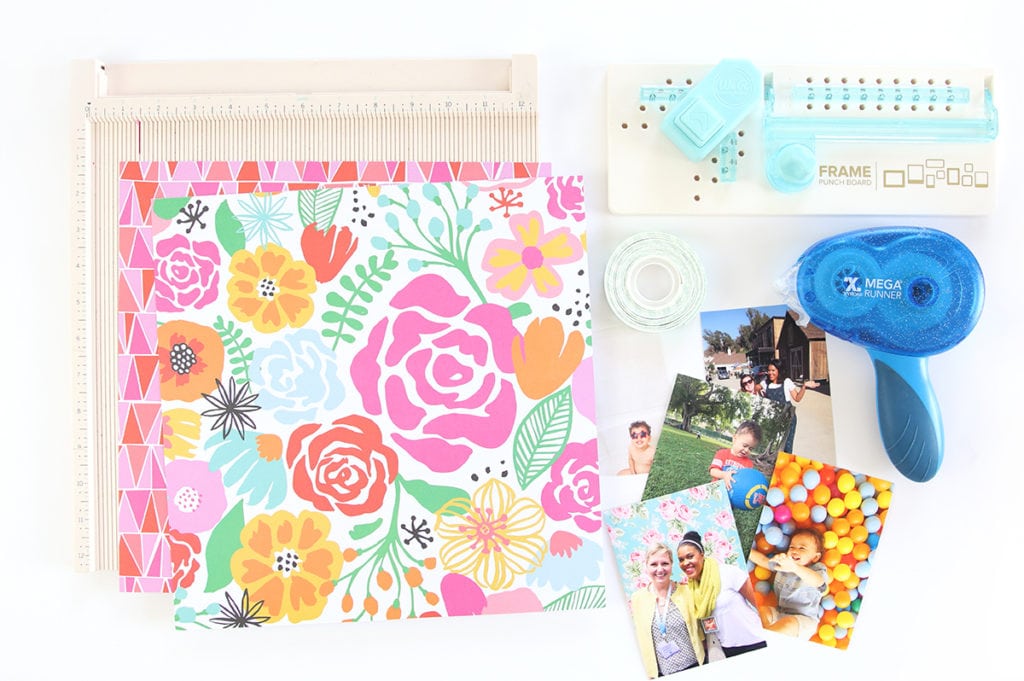 You'll need:
A scoring board like THIS one
Two sheets of patterned paper
A roll of dimensional adhesive – I like THIS one
3×5 photos printed on your Canon printer – I printed on 4×6 and trimmed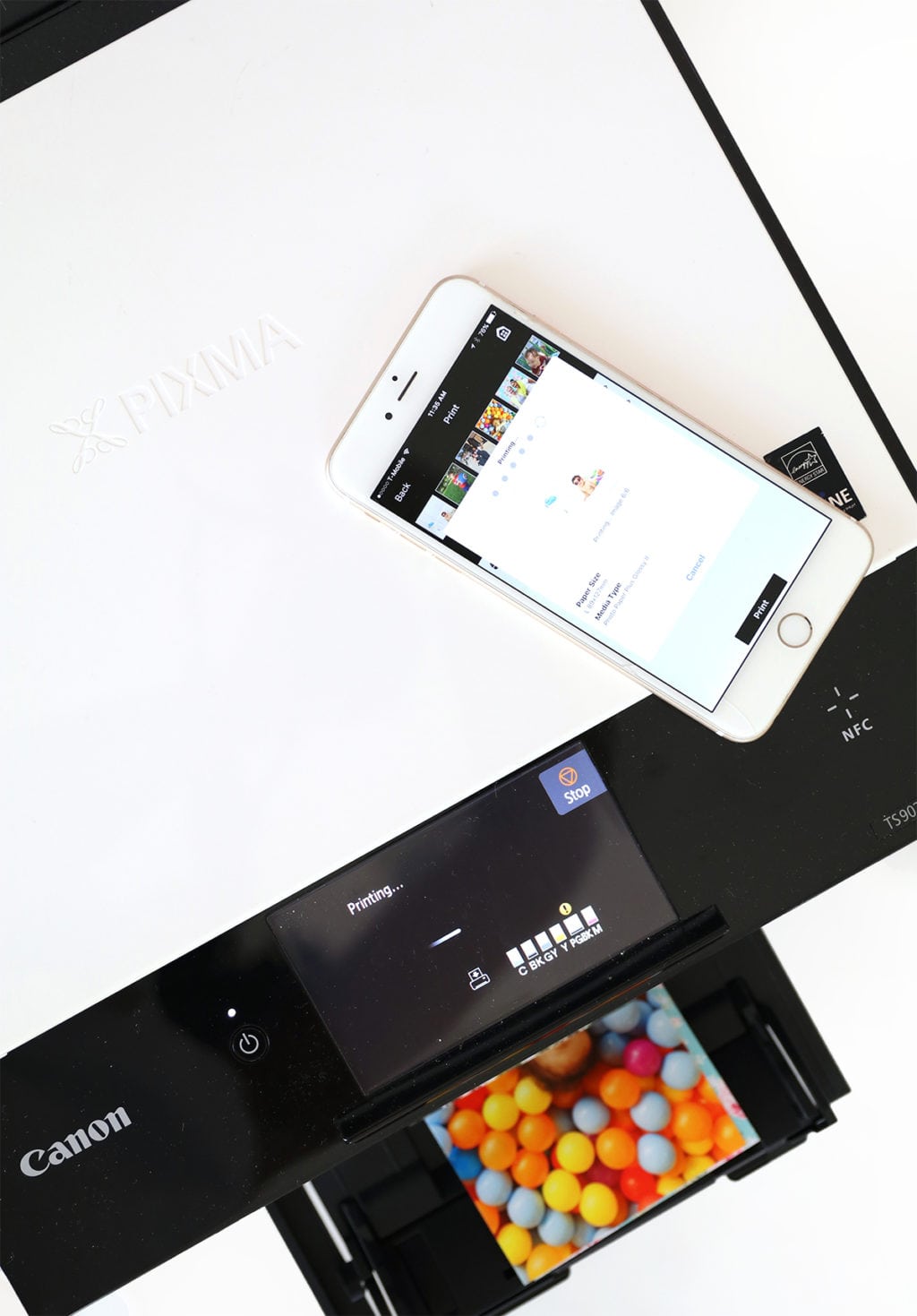 PRINTING TIP:

Use your phone or mobile device along with the Canon Print App to quickly access your photos and wirelessly send them to your PIXMA.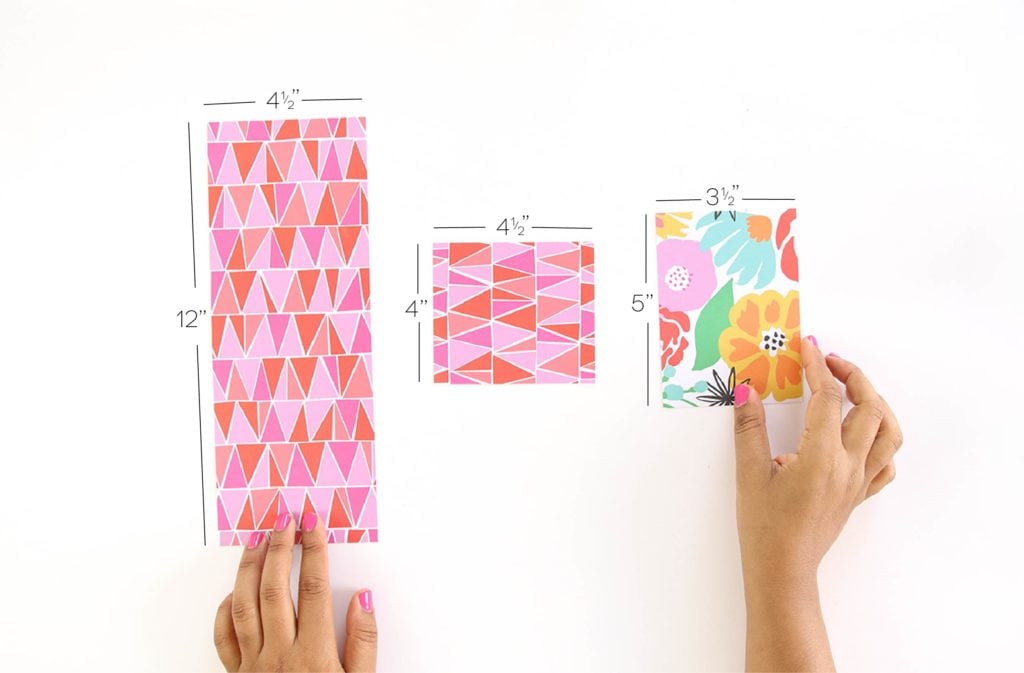 STEP ONE:
Trim your cardstock to the dimensions shown.
Pattern A: 12 x 4.5"
Pattern A: 4 x 4.5"
Pattern B: 5" x 3.5"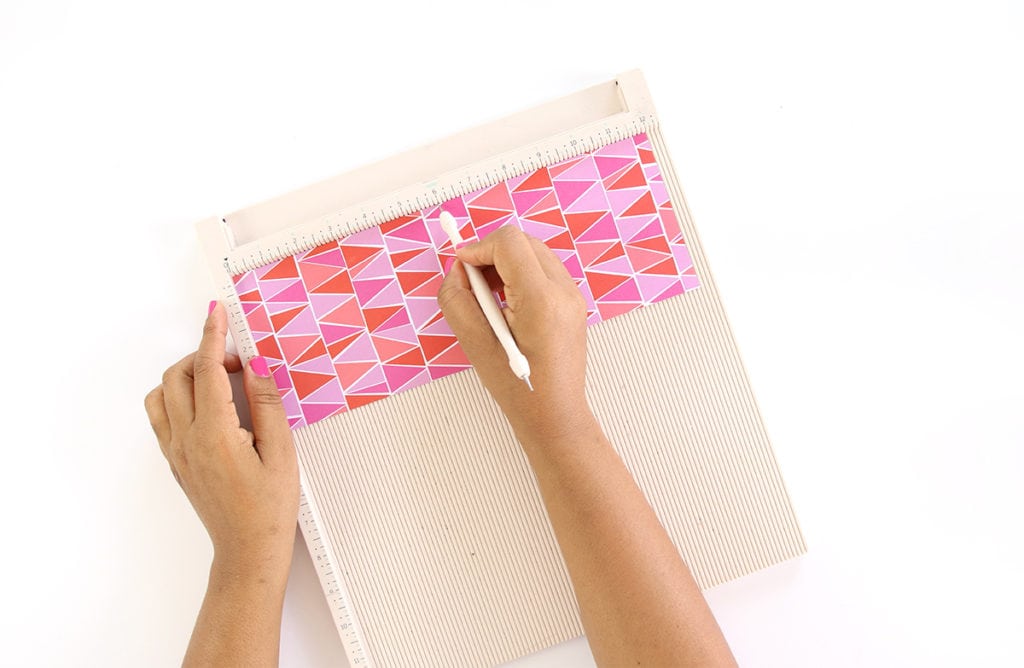 STEP TWO:
Score the 12 x 4.5" piece of cardstock at 6" along the 12" side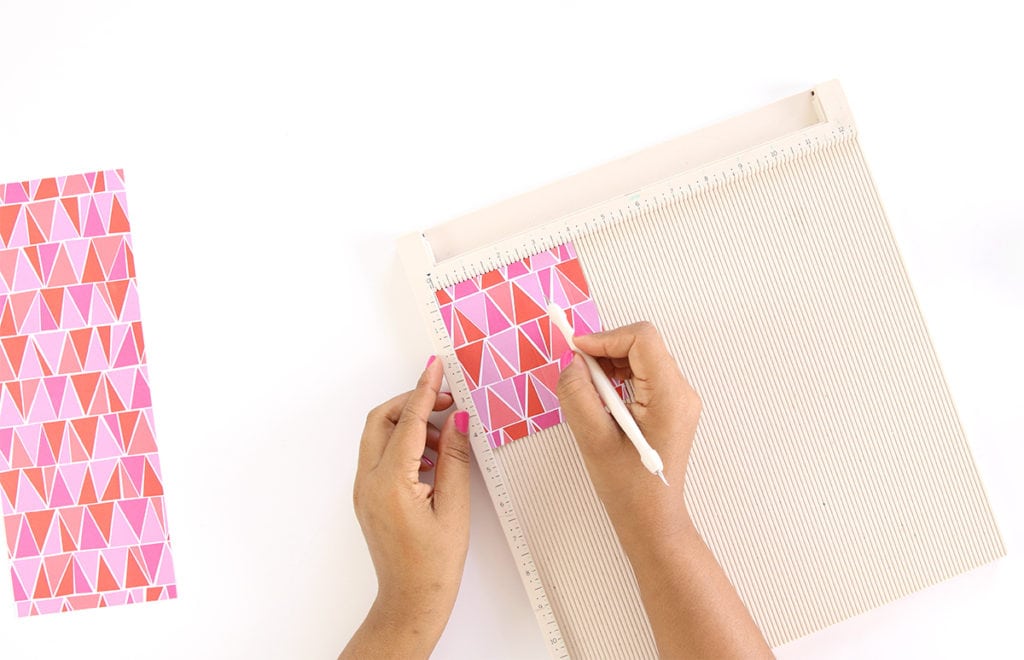 STEP THREE:
Score the 4 x 4.5" piece of cardstock three times at .5",  2" and 3.5" along the 4" side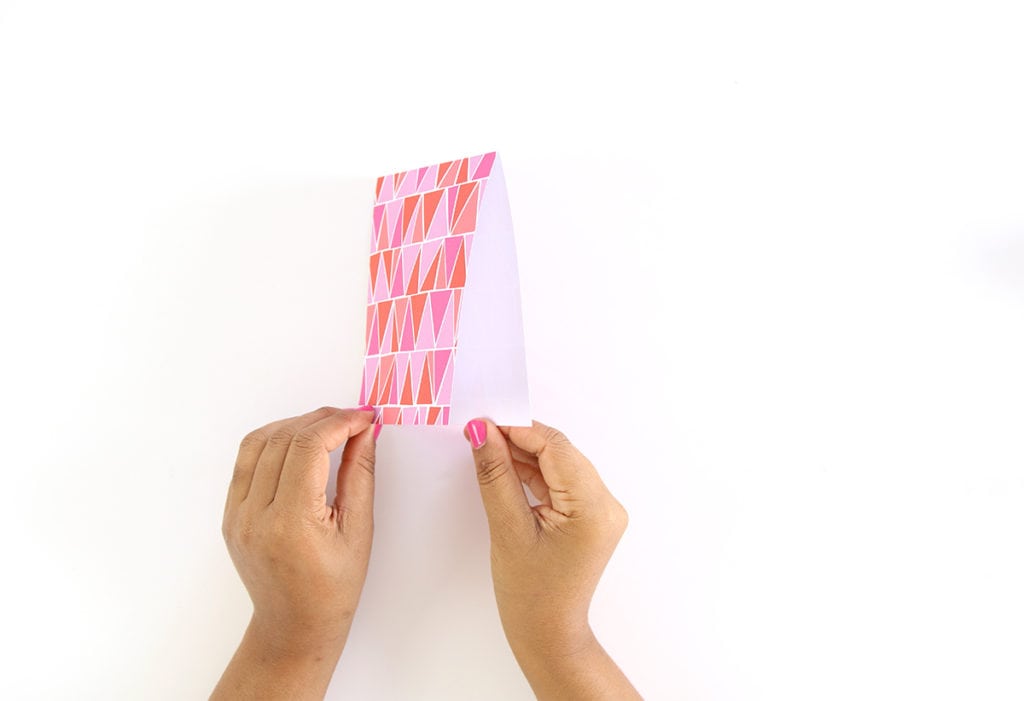 STEP FOUR:
Fold the long piece of cardstock at the score line as shown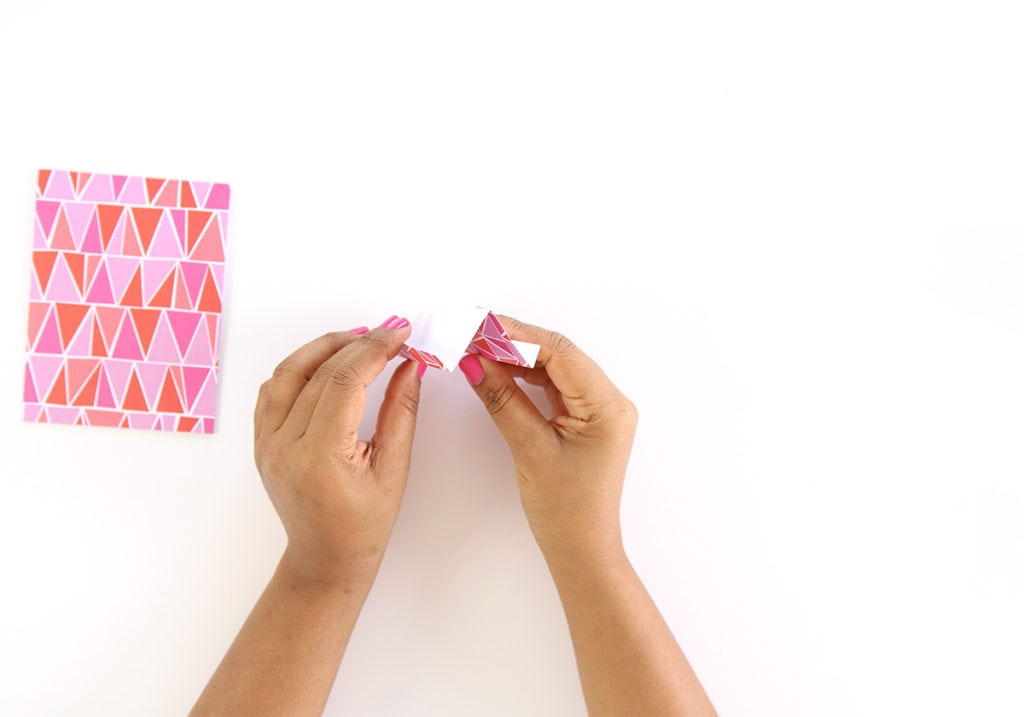 STEP FIVE:
Fold the smaller piece of cardstock along the score lines as shown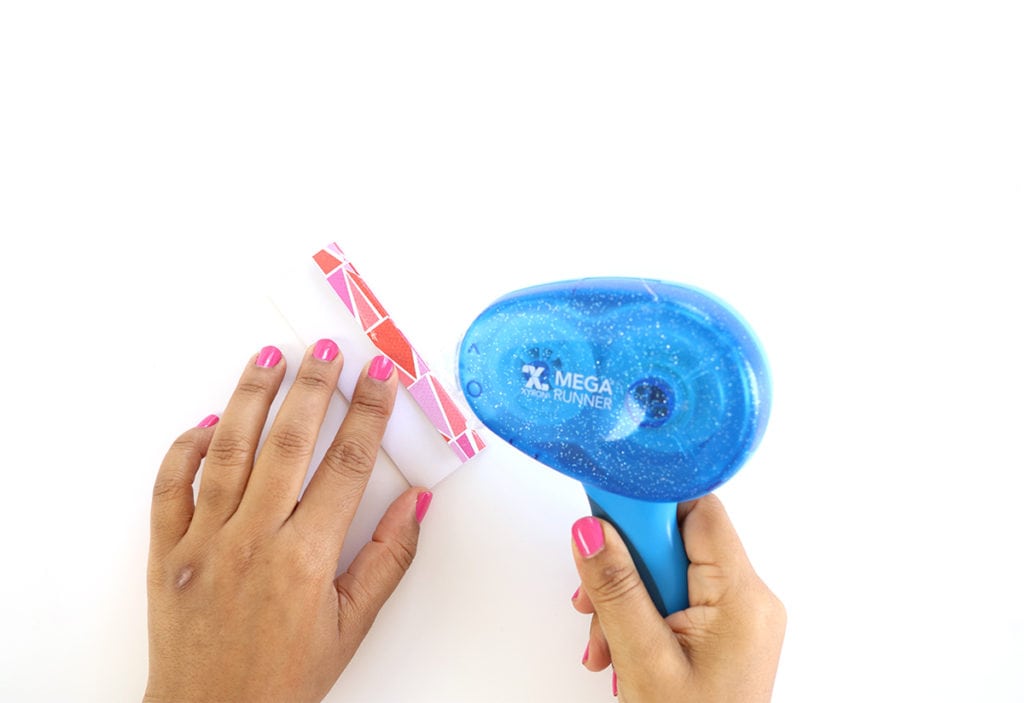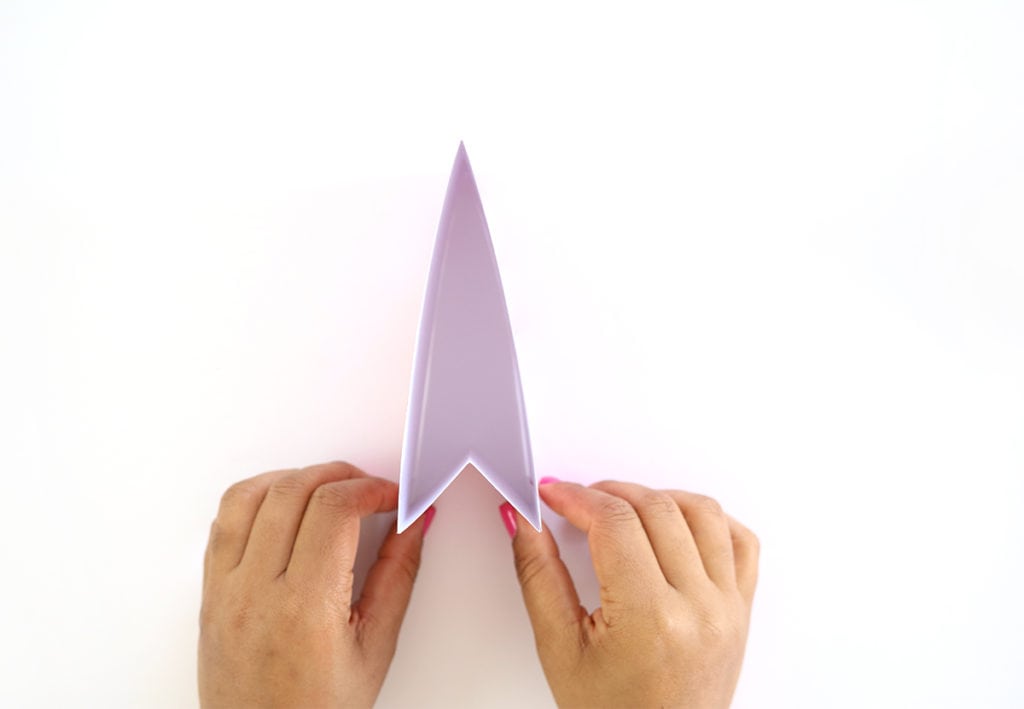 STEP SIX:
Use the tape runner to adhere the two piece of cardstock together as shown. This will create the base of your easel frame.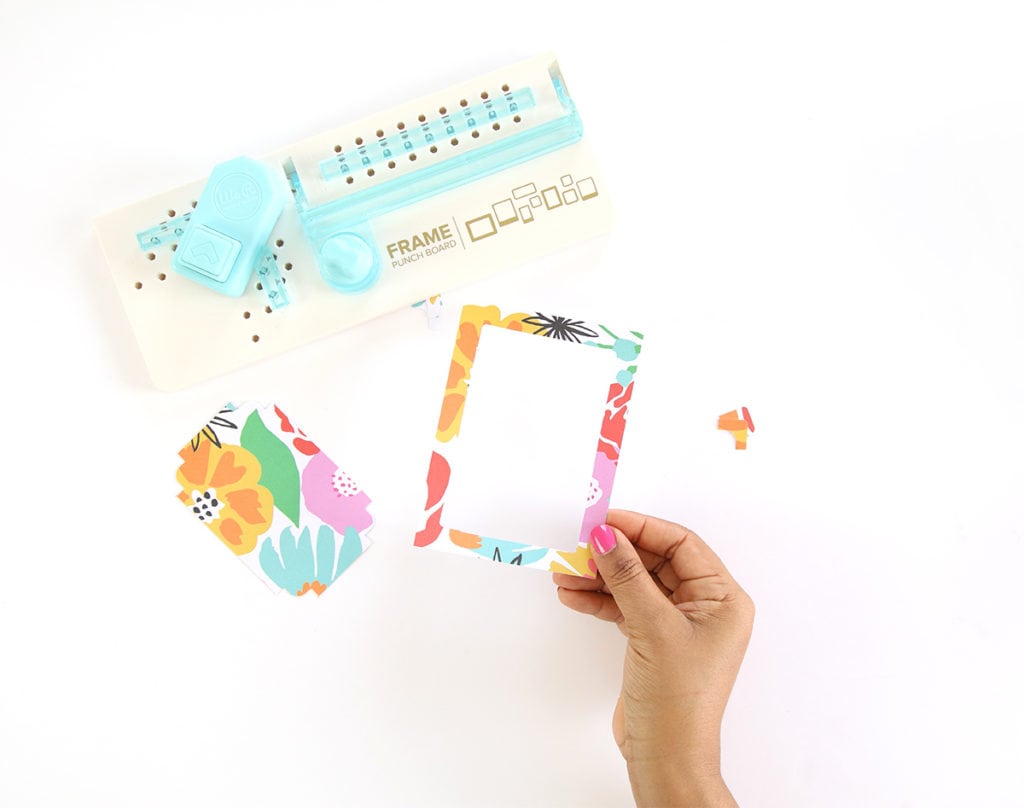 STEP SEVEN:
Use the punch board to create a frame from the remaining piece of cardstock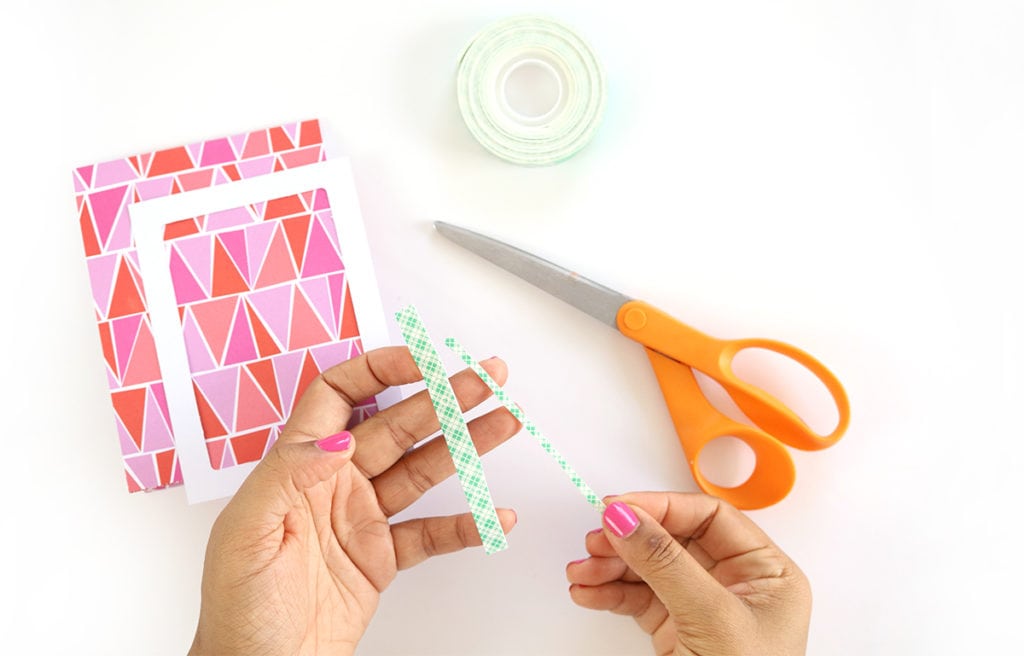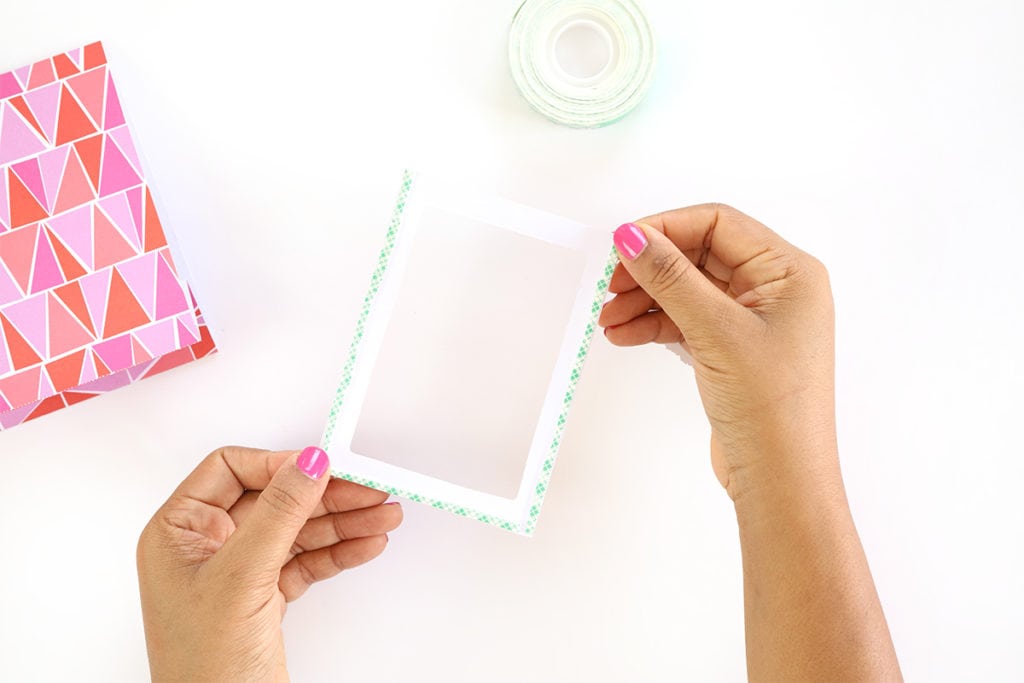 STEP EIGHT:
Trim the foam tape into thin strips and adhere around three of the edges of the paper frame, leaving the top open.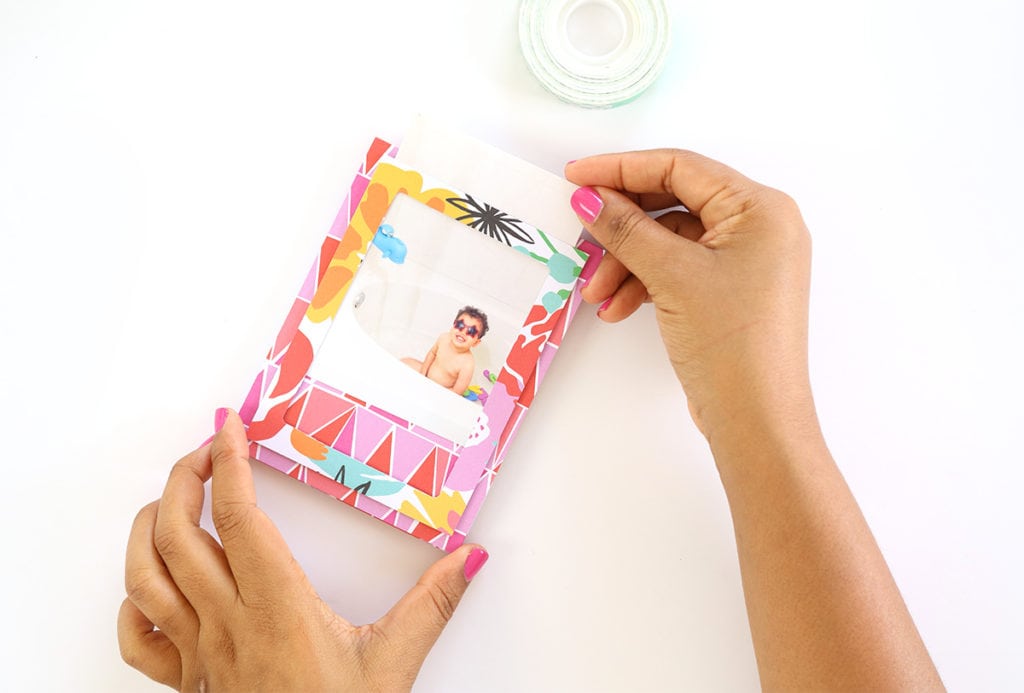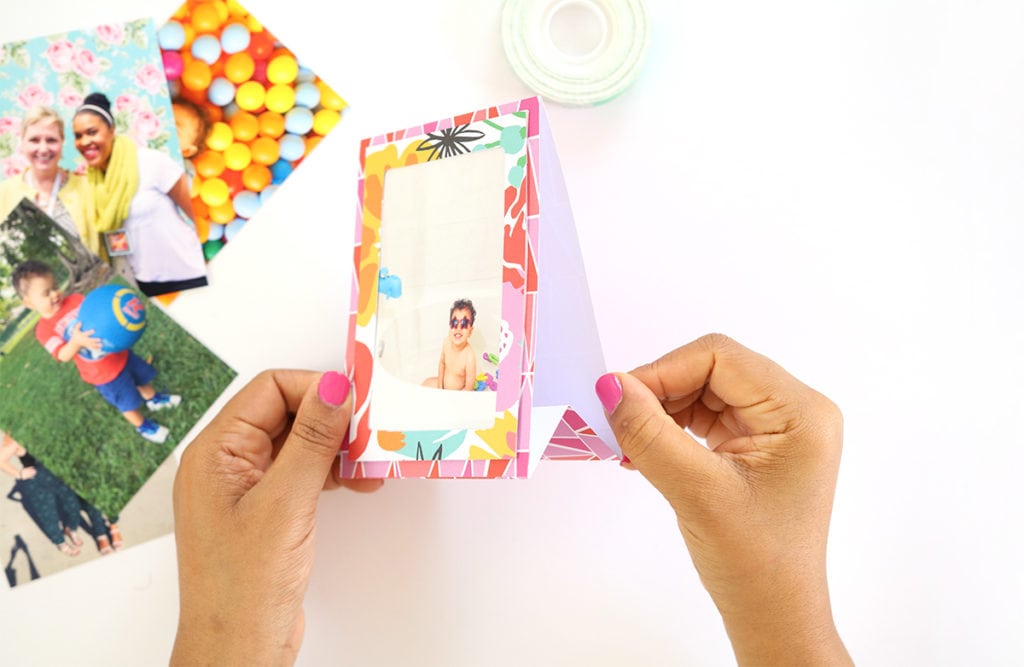 STEP NINE:
Adhere the paper frame to the easel base then slip your photo into the frame. You may need to trim the edges of your photo for an easier fit.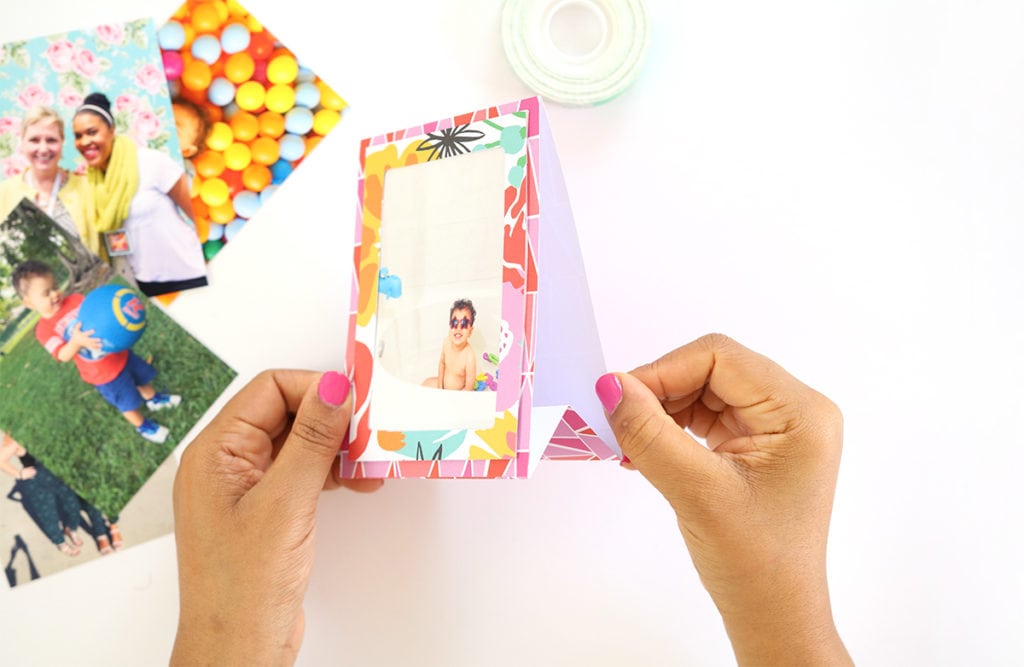 Now for the fun! Since this DIY paper easel frame folds flat, you can use it as a card. Just add decorations and a note to the back of the easel!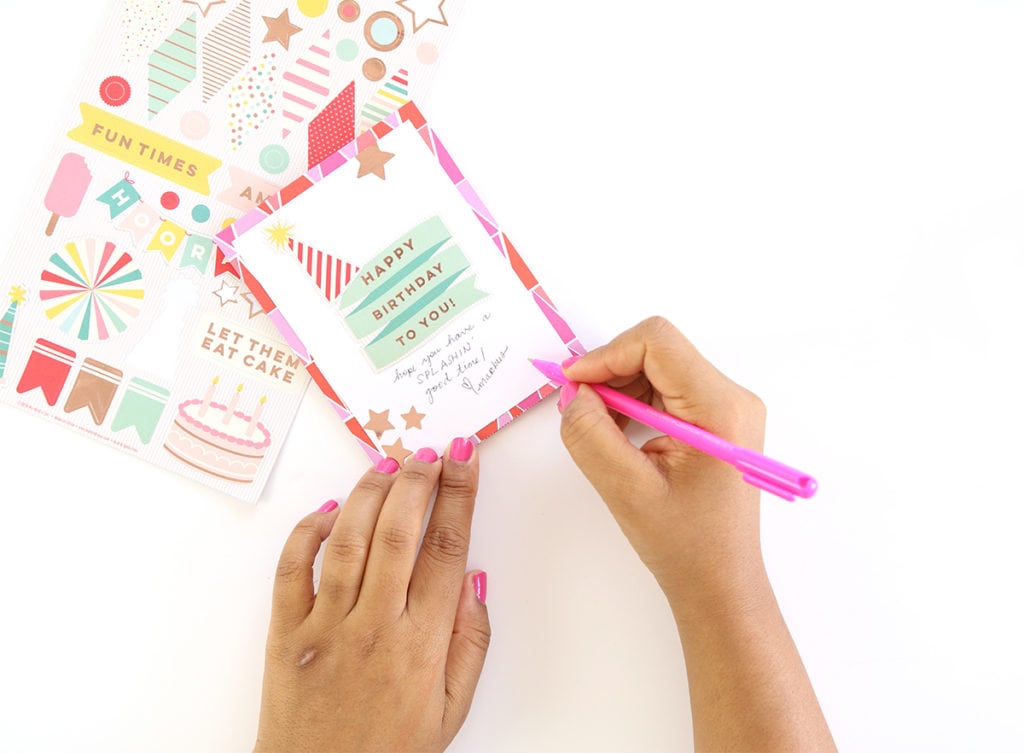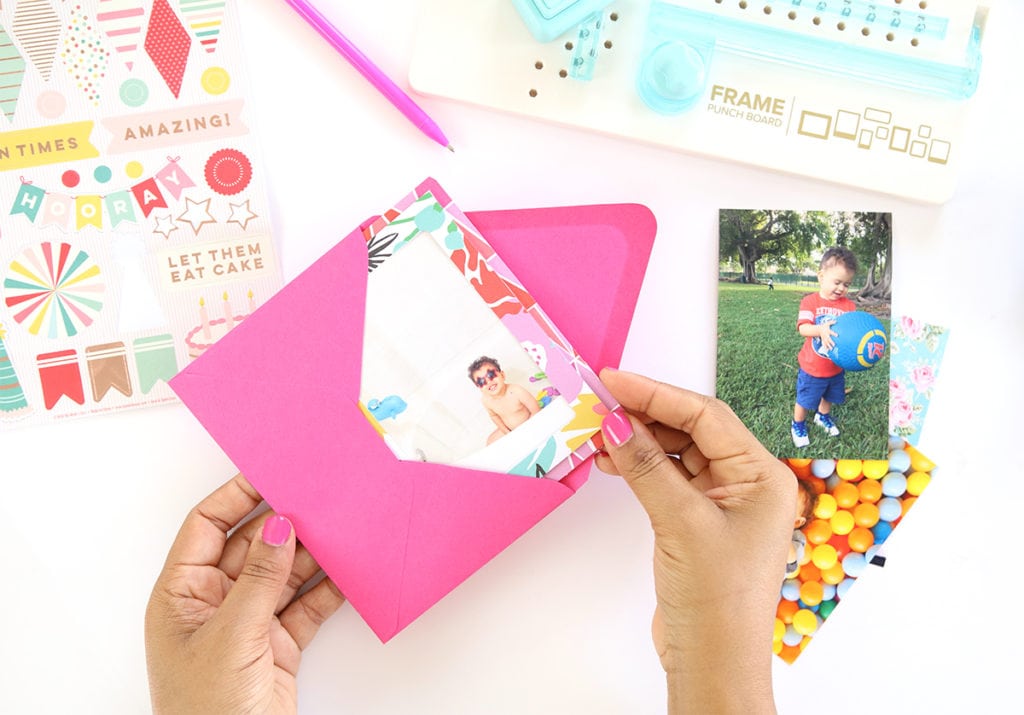 It's a card! It's a frame! These diy paper easel frames for displaying photos in your home. I love how versatile these little frames are and you will too! Forgo the birthday card and create one of these for a friend instead.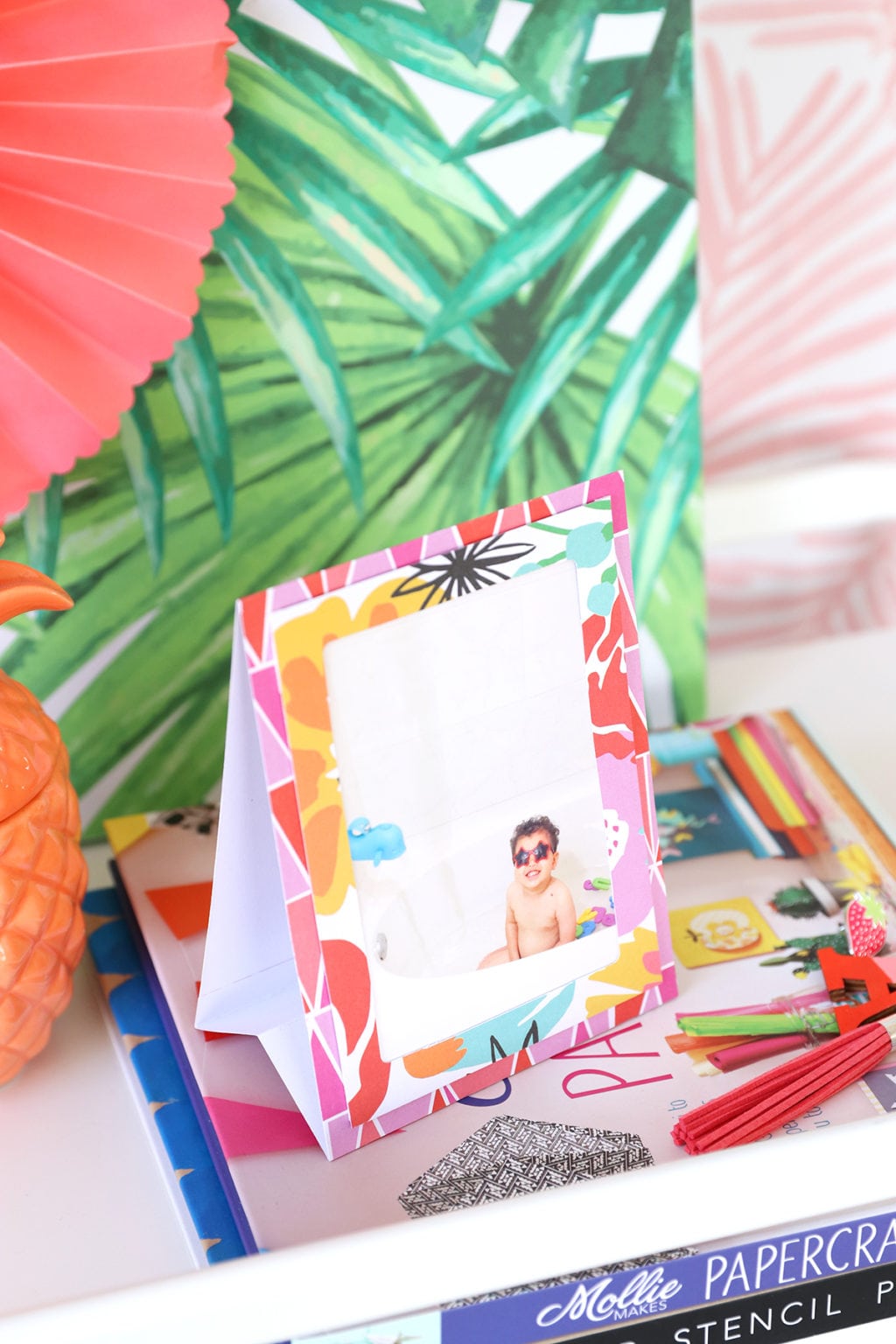 This project was completed in partnership with Canon. All projects, photos and opinions are mine, mine, mine! Thanks for supporting the collaborations that keep the lights on in this joint!