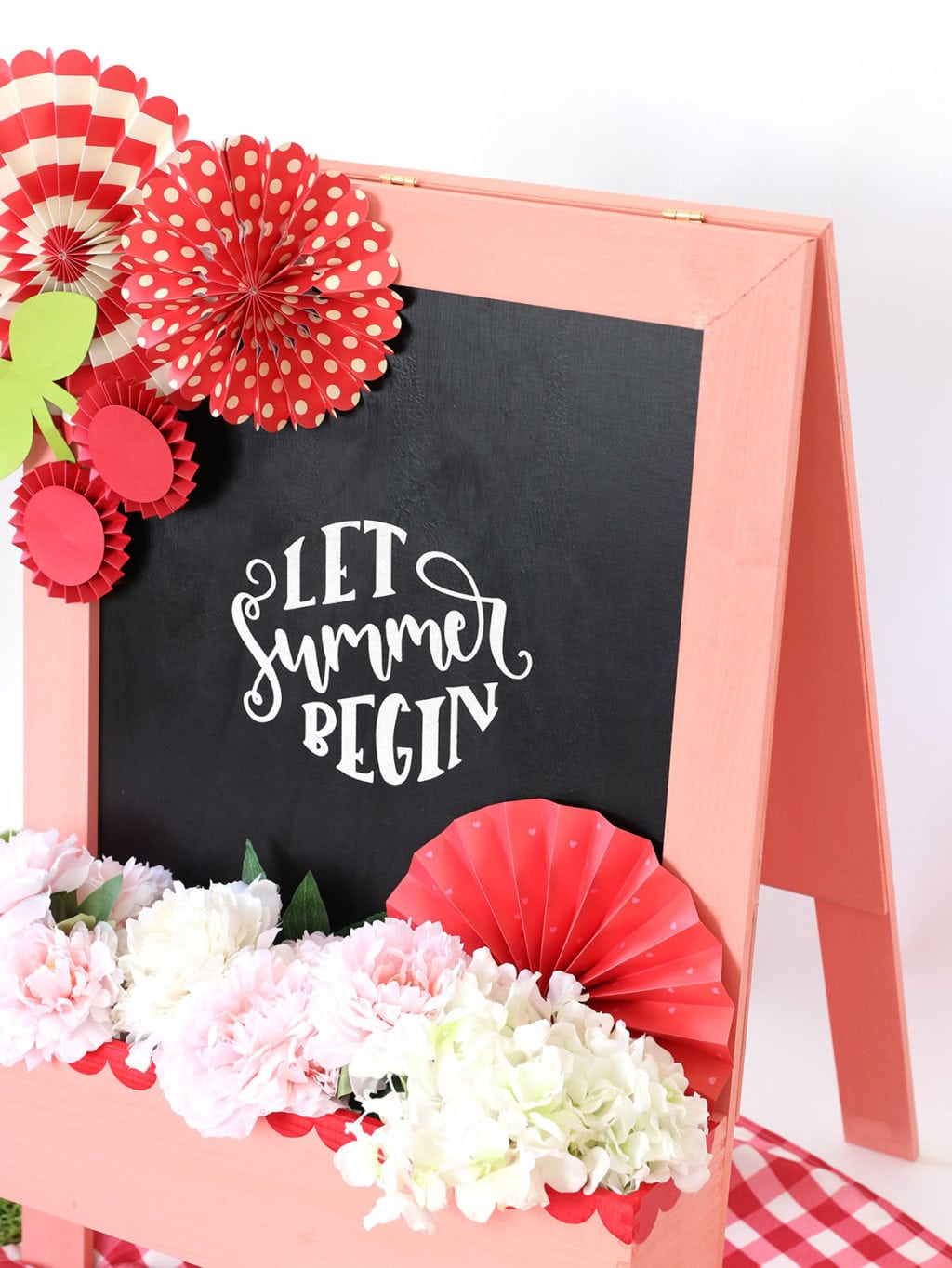 Summer is here and it's time to take the party outside! Even in the sweltering heat, there's something special about eating outdoors, right? To make your outdoor party a bit more spectacular, I'm bringing you a project that's been brewing in my brain for the longest. For some time, I've wanted to show you how easily you can create your own sandwich board. If you are wondering "What the heck is a sandwich board?" – well it's that cute sign that usually sits outside of a cafe, showcasing the daily specials or maybe a snarky quote. There's no reason you can't have a sandwich board of your own, and with the help of DecoArt Outdoor Living Paints, you can customize yours with bright colors and a durable finish that can withstand a summer's worth of soirees.
Before we jump into the Facebook Live tutorial for this project, here's a complete list of the supplies you'll need. Jot these down and take them with you to your local hardware or home improvement store. There you'll find everything you need.
HERE'S WHAT YOU'LL NEED:
Two pieces of 1/4″ plywood or MDF cut to 24″x24″ (you can usually find the wood pre-cut to these dimensions)
Four pieces of 3″x36″ poplar wood strips – these also come pre-cut to these dimensions
Two pieces of 3″x 36″ poplar wood strips – you can have these trimmed down for you at the hardware store
24″ long flower box, available HERE.
Paint roller
Wood Glue
Now it's time to settle in and see how I assembled this adorable piece of DecoArt decor! Be sure to watch til the end – I've got lots of great tips including how to apply your Outdoor Living Paint smoothly and easily
Not only is this easy project perfect for summer, but imagine how it would look for any event – a wedding, a baby shower – and with the hinges, you can fold it down flat for easy transportation and storage!