Just two days until the Fourth and you're still up a creek without a paddle  cute outfit to wear. Good thing you popped in for your daily Damask Love fix, because today's project will have you celebrating in serious style.
For today's project, I'm transforming a plain 'ol pair of white shorts into something that will keep you looking good all summer long. With the help of the Cricut Maker I was able to create perfect iron-on star shapes from denim patches! Yes – those same denim patches that you use to repair your jeans!! Take a look at how easily it's done: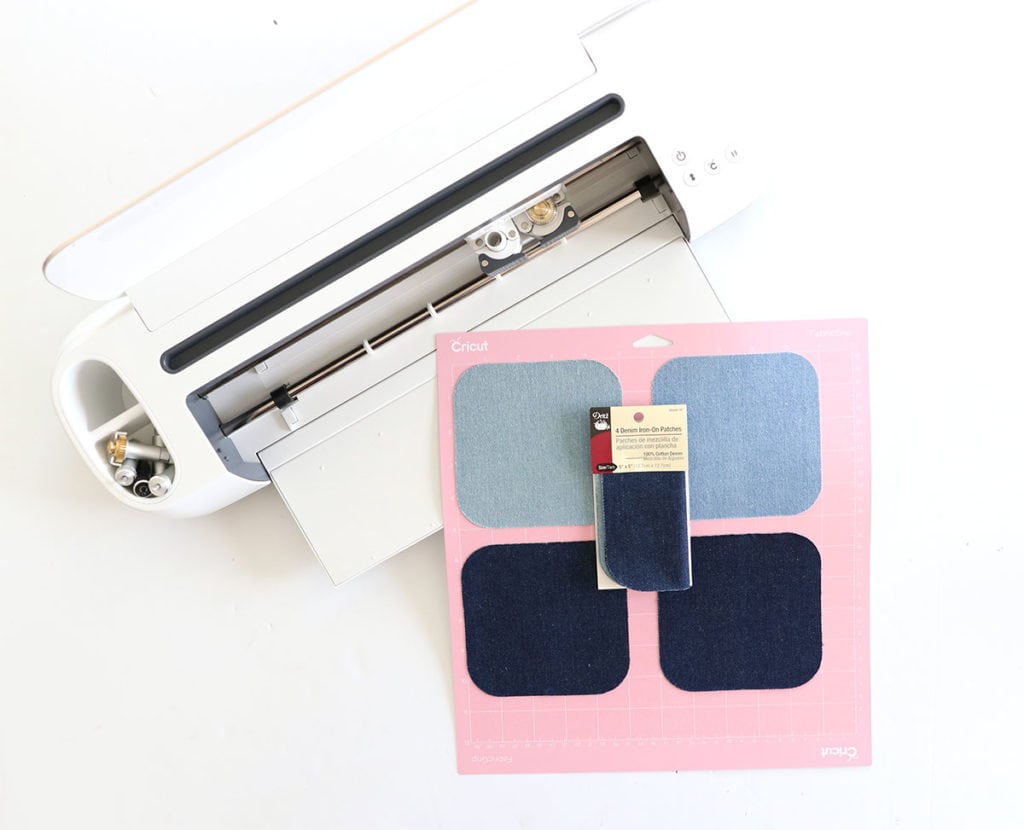 You'll need:
a Rotary Blade (which is included with the Cricut Maker machine)
a pair of white denim shorts
Cricut EasyPress or an iron – either works for this.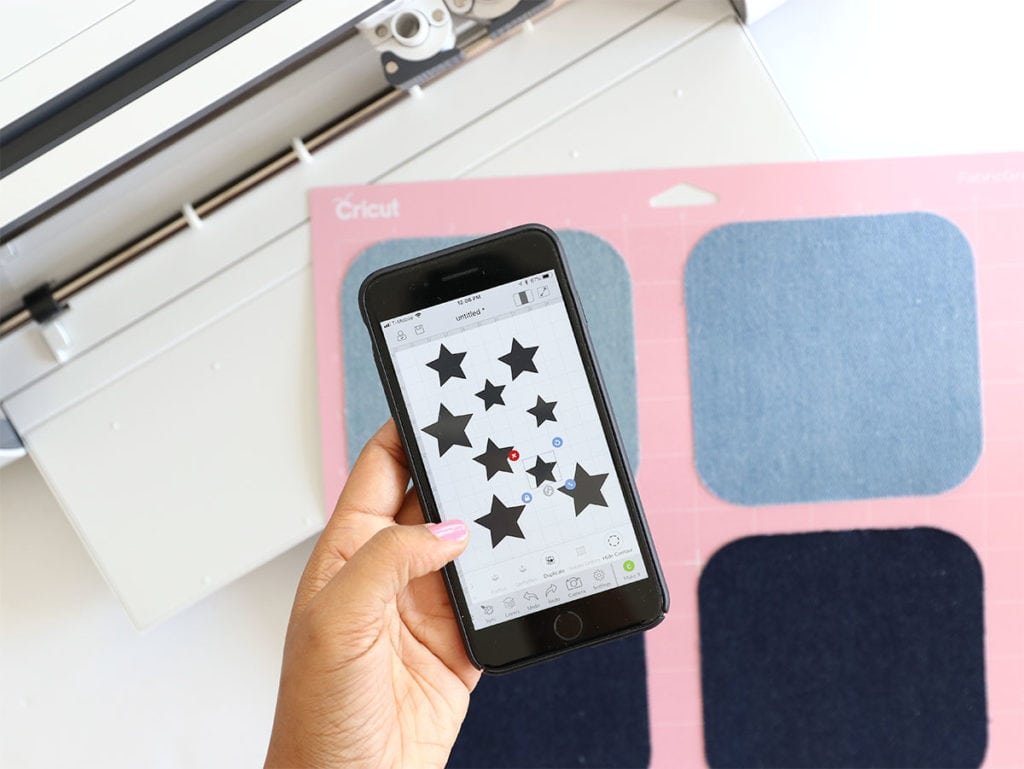 STEP ONE:
With the denim patches placed on your Cricut Fabric Mat, use the Design Space mobile app to design your project. Just search for "star" within the image library and place several on your canvas. Then resize them so you have a variety of sizes.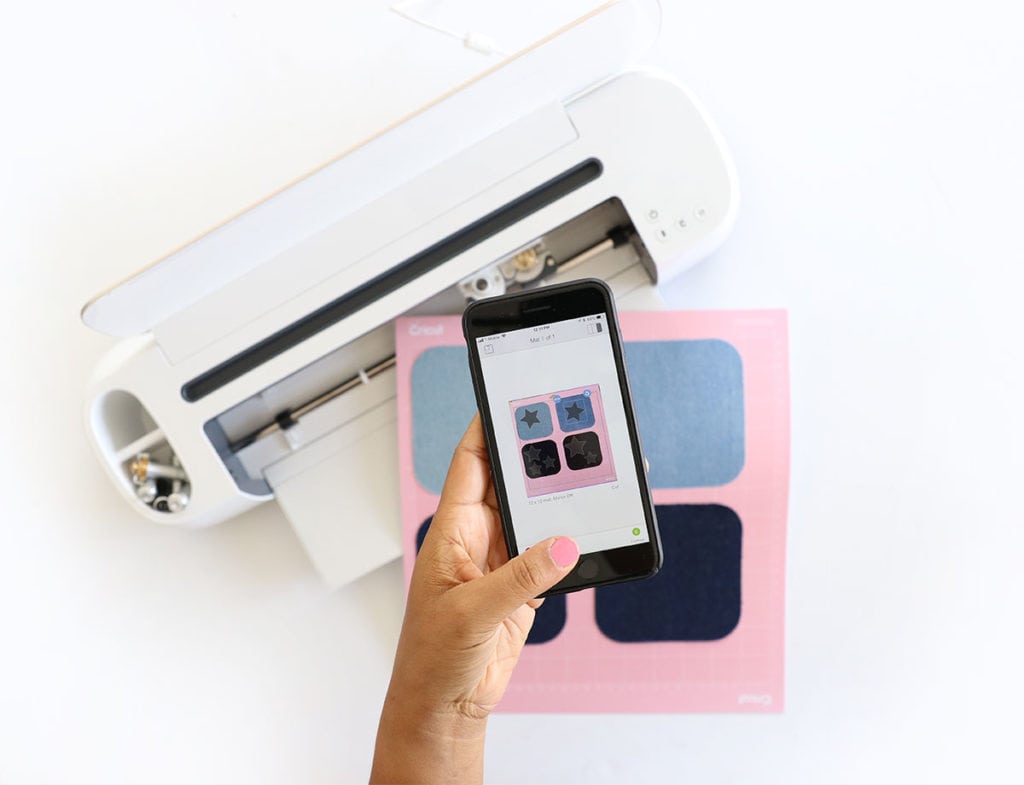 STEP TWO:
Click "Make It" then select "SnapMat" within the app. This will allow you to take a snapshot of your mat and place the star images exactly where your material is positioned on the mat. Once that's done, you can cut out the star shapes using the rotary blade.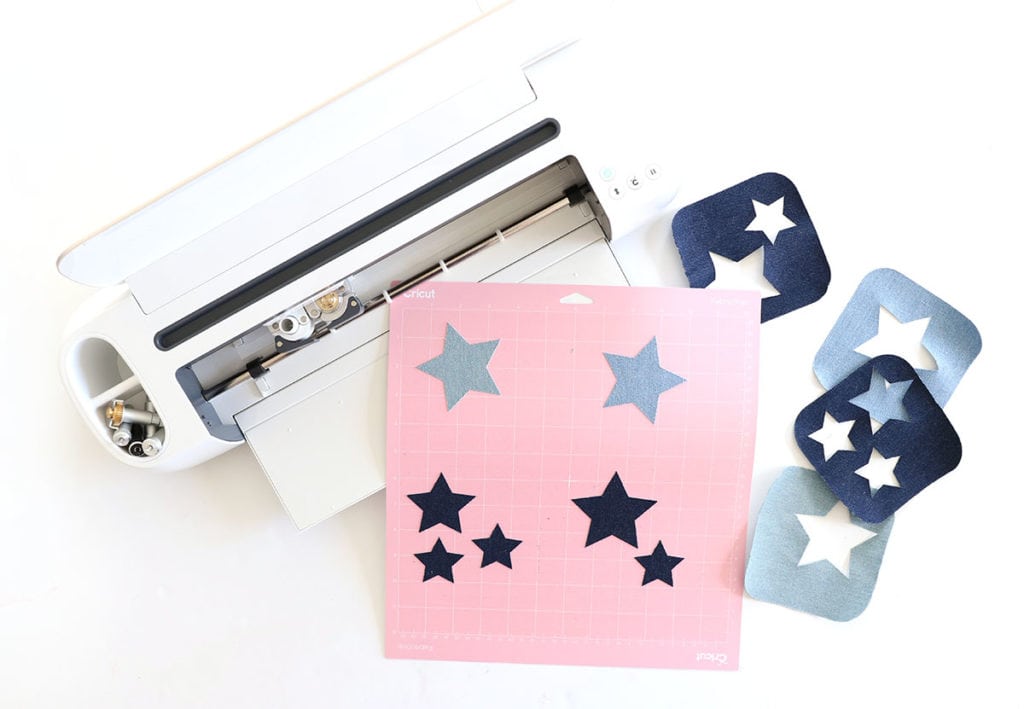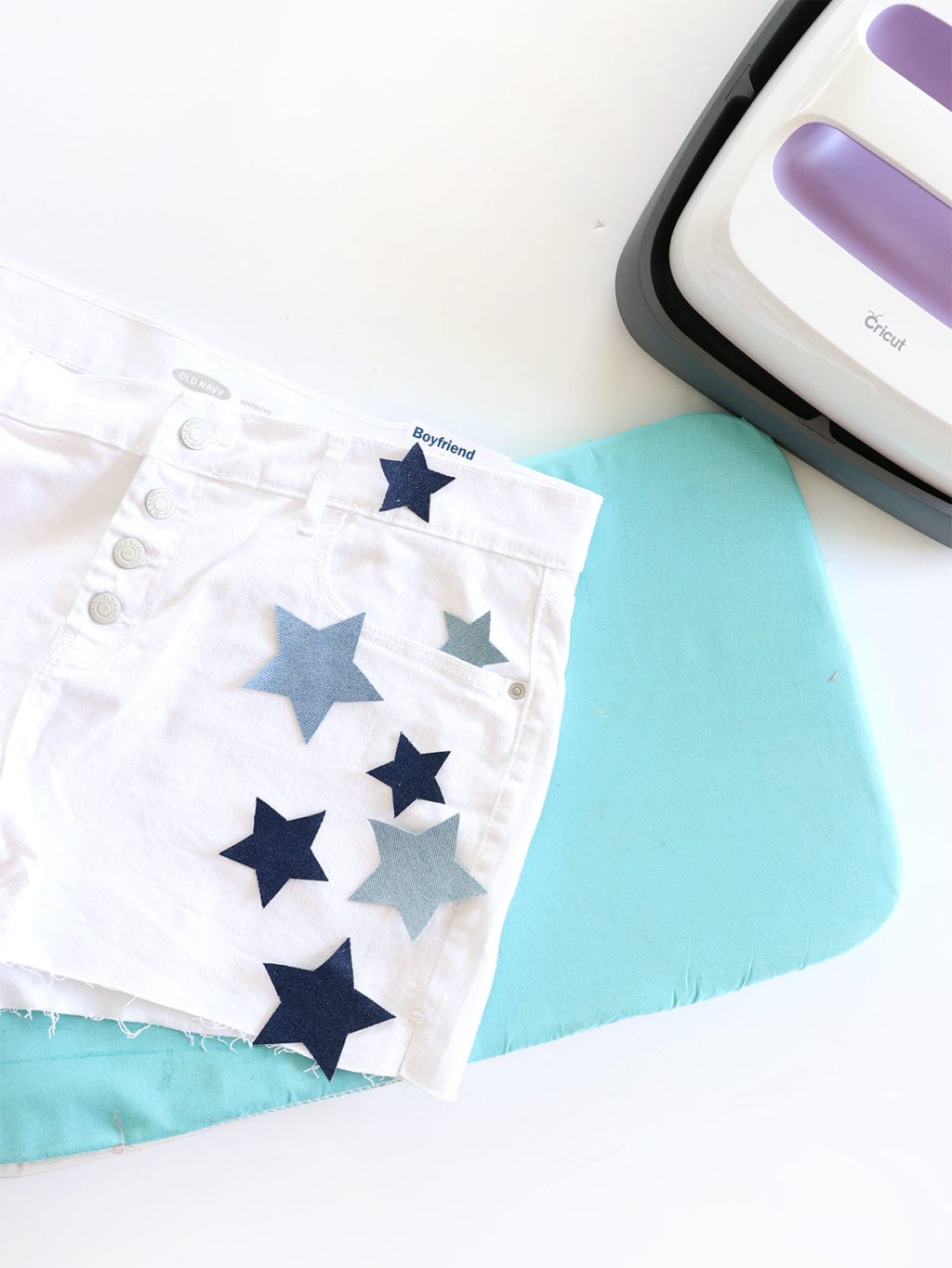 STEP THREE:
Remove the star shapes from the mat and position them on your shorts! Use the Cricut EasyPress or an iron to iron the shapes onto the shorts. You are now officially star spangled and stylin'!!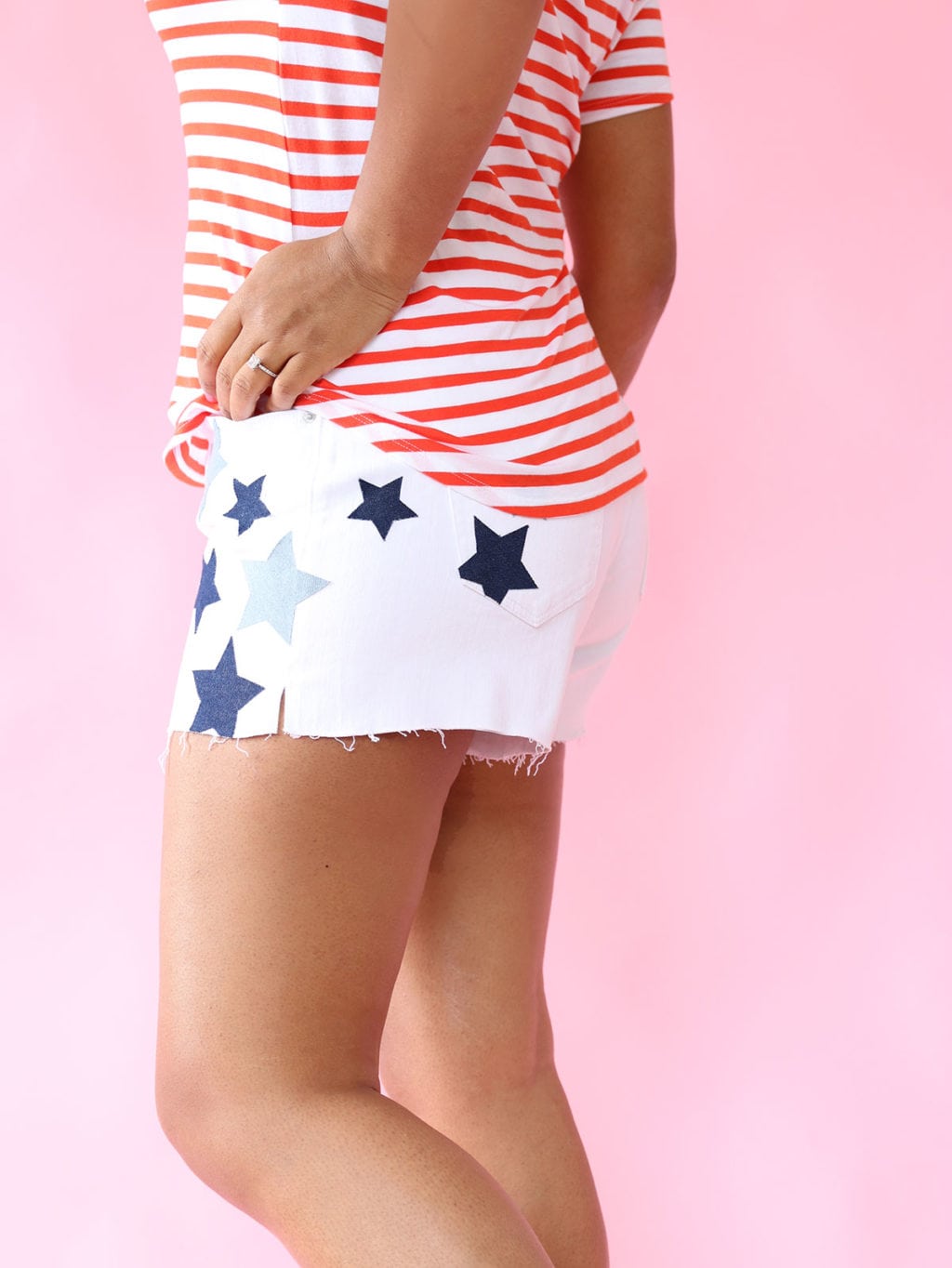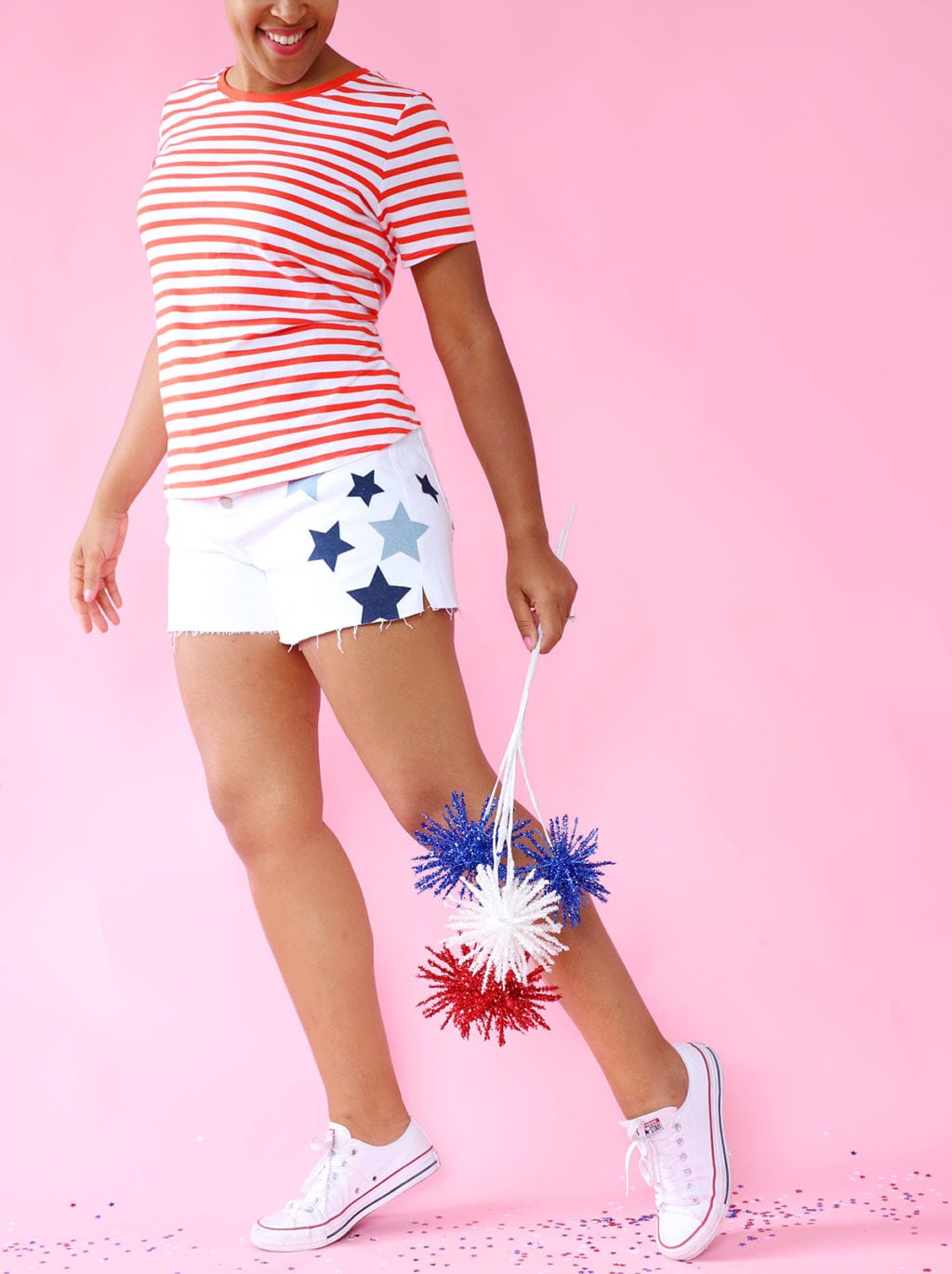 No Cricut Maker? No worries! Use a pair of scissors to cut star shapes from the denim patches! You'll get the same look!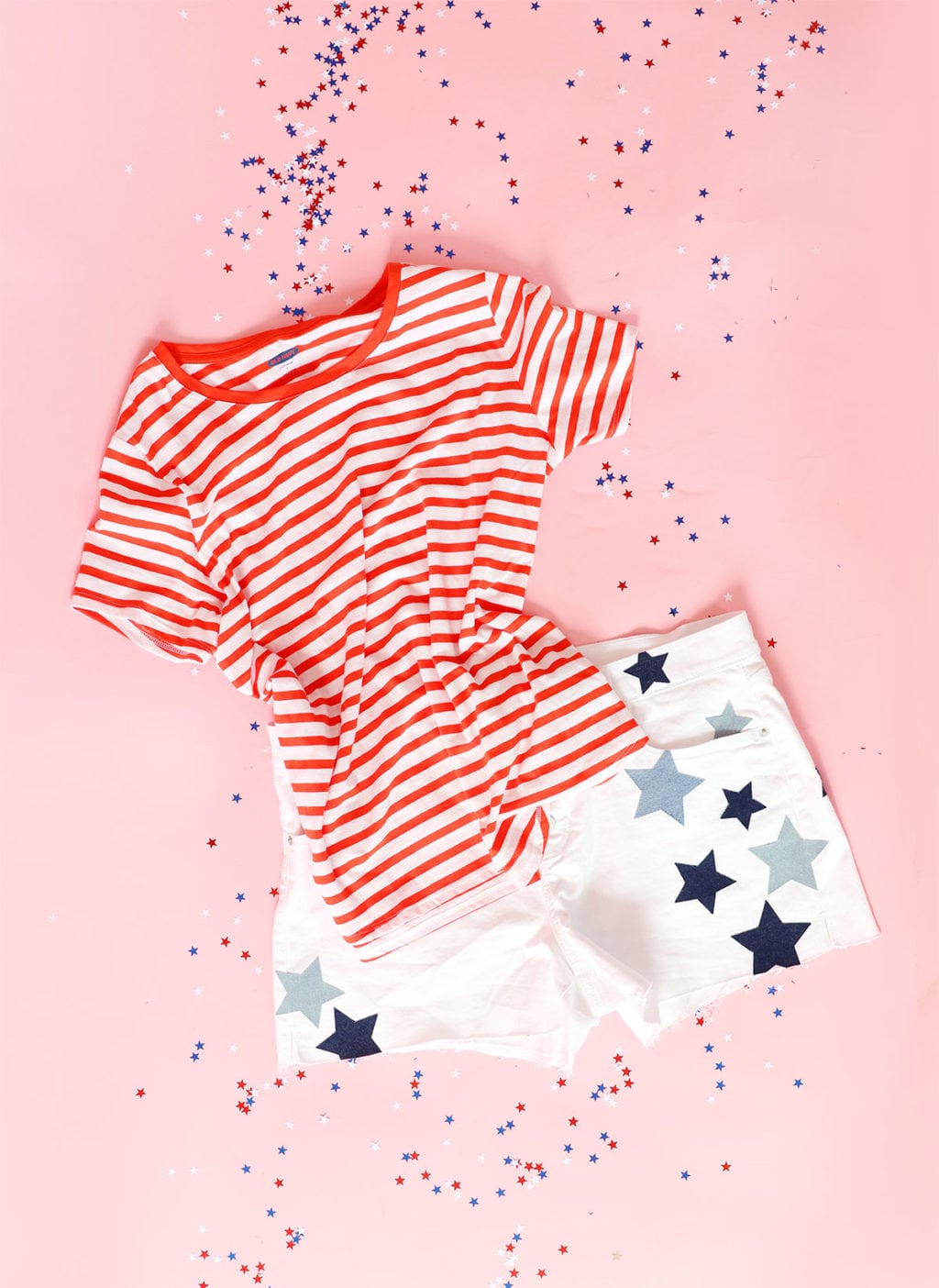 Now that you've got your Fourth of July outfit under control, you can focus on the important stuff – like where to watch the best fireworks!
Here's hoping your Fourth is a safe and stylish one. Be sure you share YOUR version of this project with us on social media. Post your project on the Damask Love Facebook Page or tag @DamaskLove on Instagram!