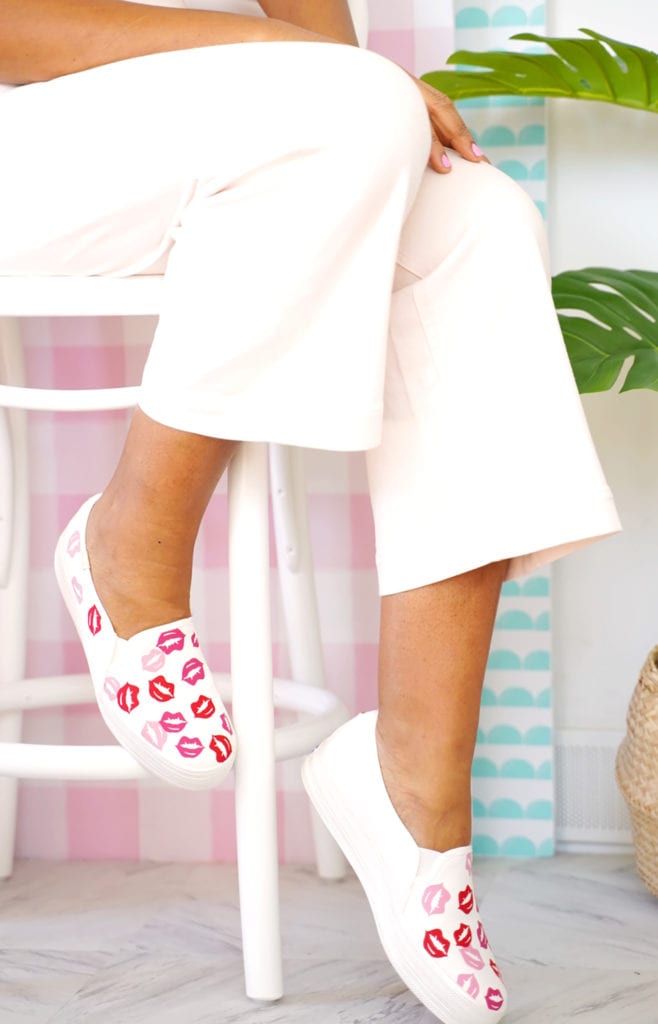 Here's some news you already knew – I love a bold lip. My go to lip color is Pink Pigeon by M.A.C., but truth be told, if it's hot pink or bright red, I'm interested. Considering you can only wear one lip color at a time…lest you look like a complete freak show…I figured I should get creative with my other accessories. In this case, shoes.
With valentine's day around the corner, a pair of lip print sneakers is a must. And if you're anything like me, you'll have no problem rocking these beauties all year long. With the help of my Cricut Explore Air (you could also use your Cricut Maker), making these sneakers is easy peasy.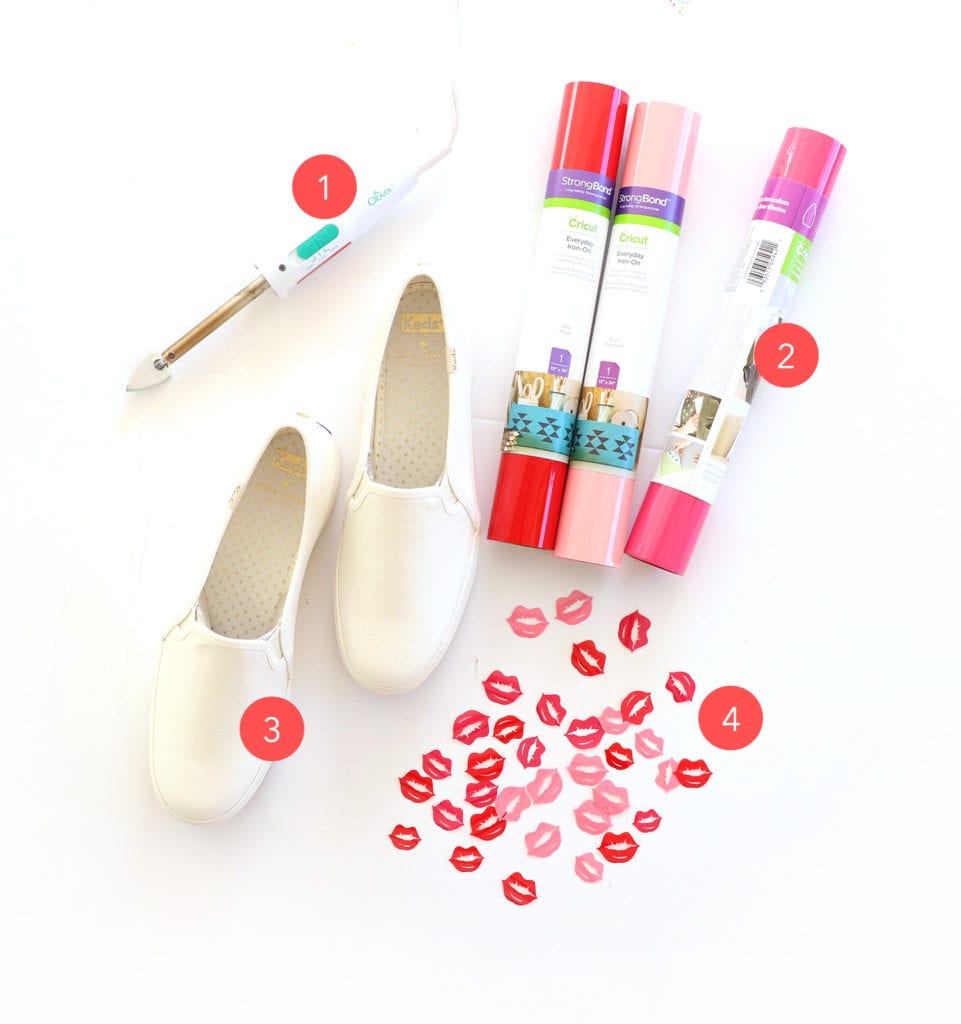 White Canvas Slip On Sneakers – I love THESE
Lip shapes cut from Cricut Iron On. You can find the project HERE in Design Space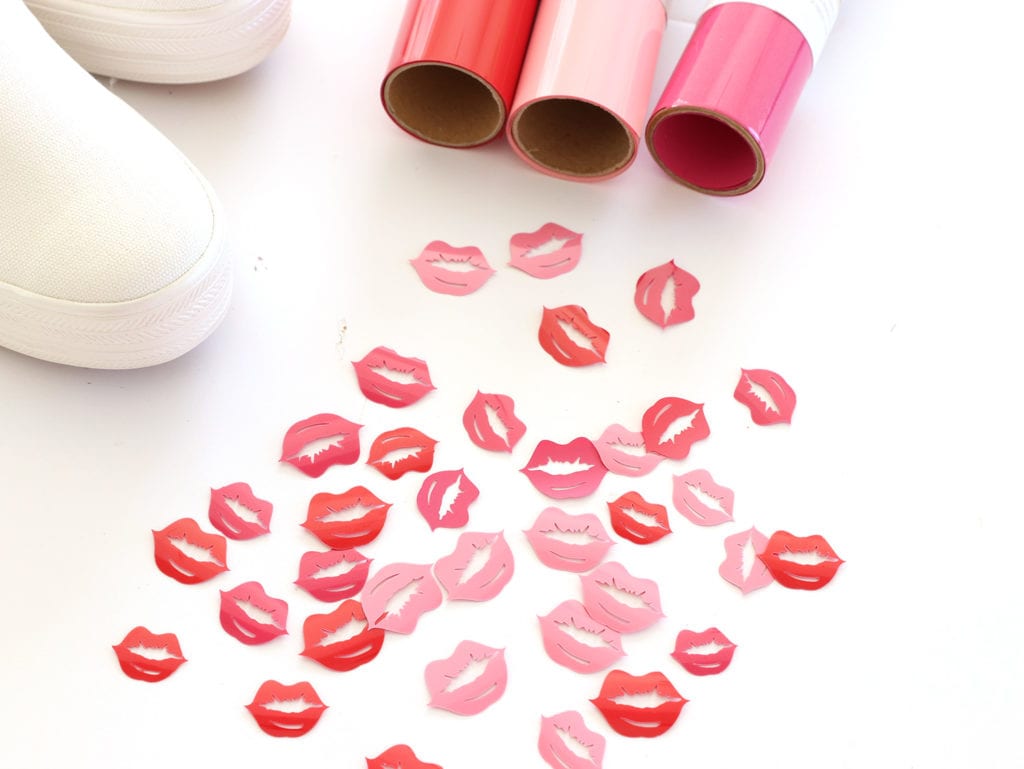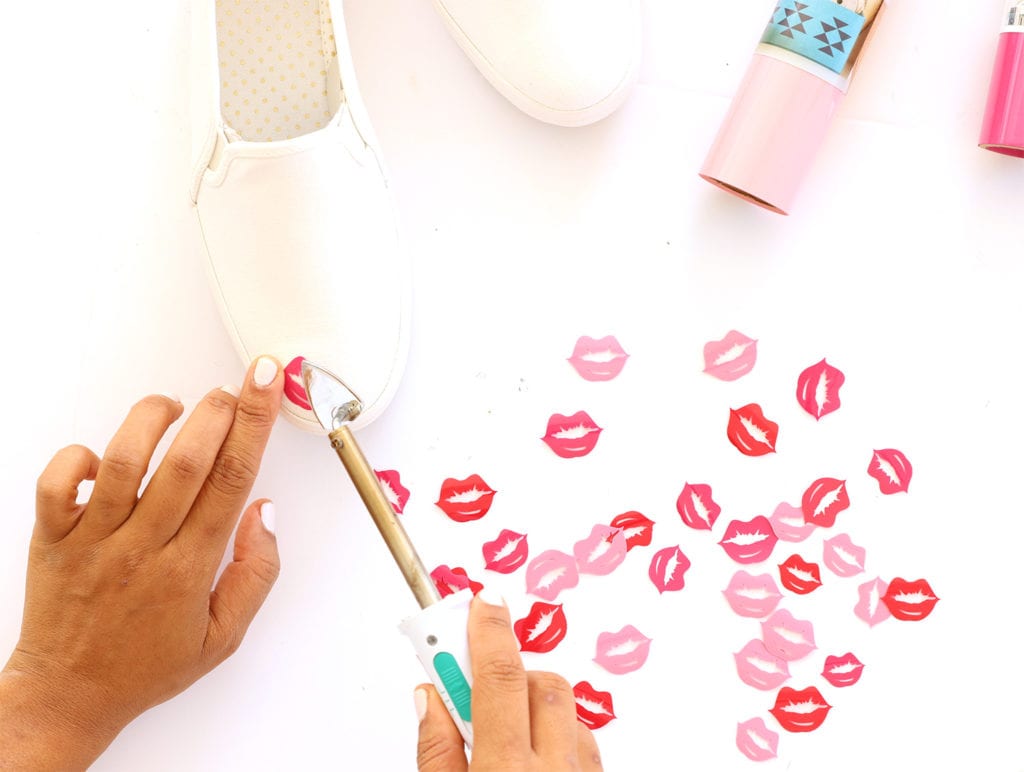 STEP ONE: 
Set iron on HIGH and place lip shape directly onto shoe (shiny side up) and use iron to apply heat until lip is fully adhered.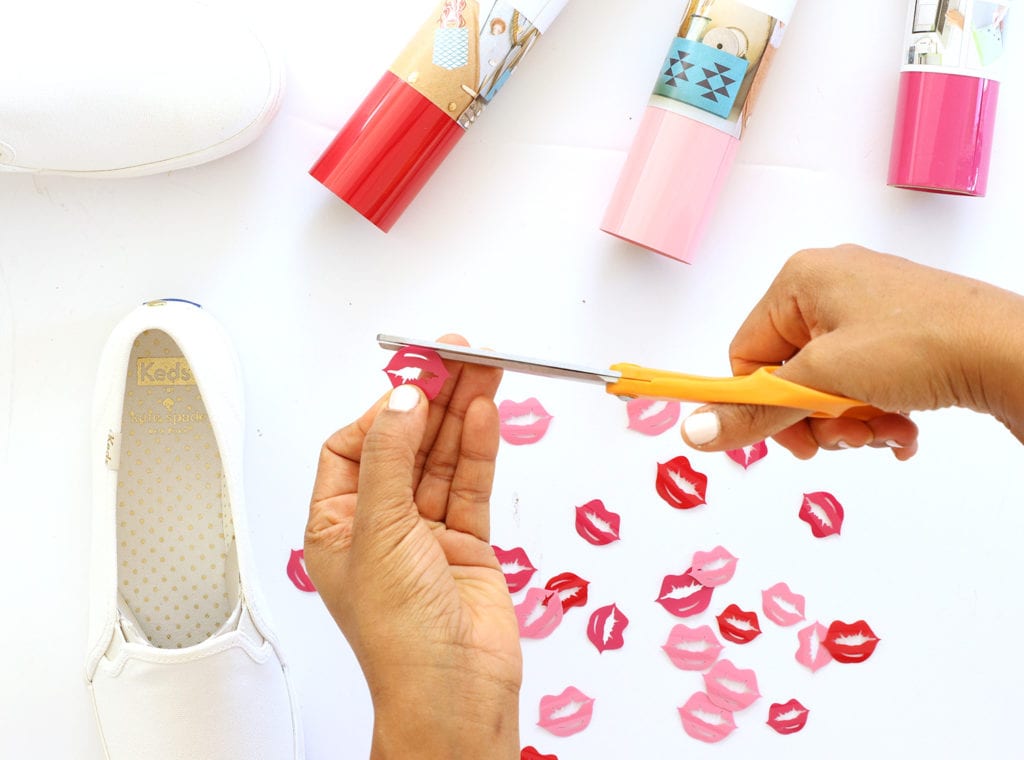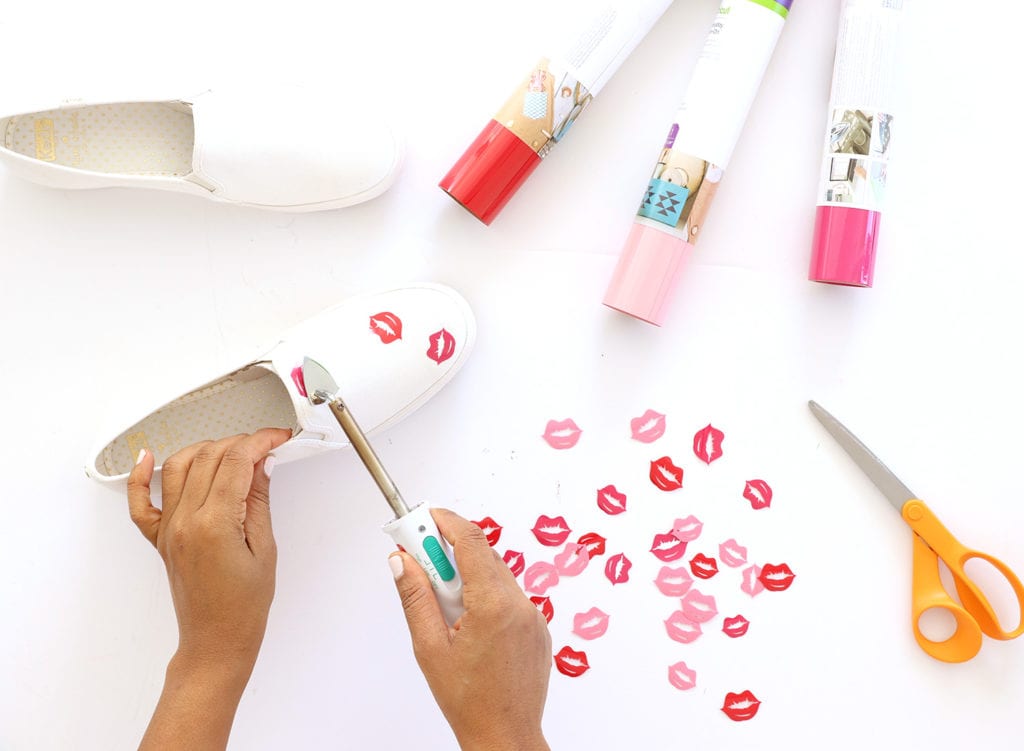 STEP TWO:
When putting a lip shape along an edge of the shoe, use scissors to trim a straight edge, then iron on as described in Step One.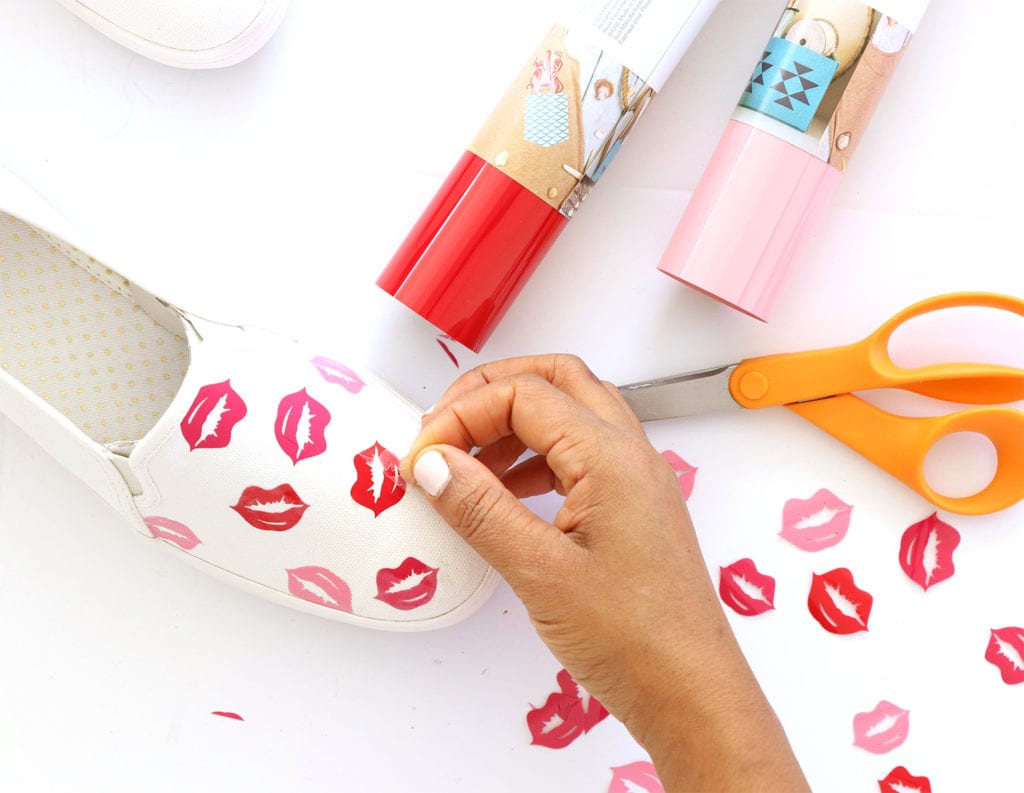 STEP THREE:
Once you've applied the first layer of lips, peel the shiny backing off each shape.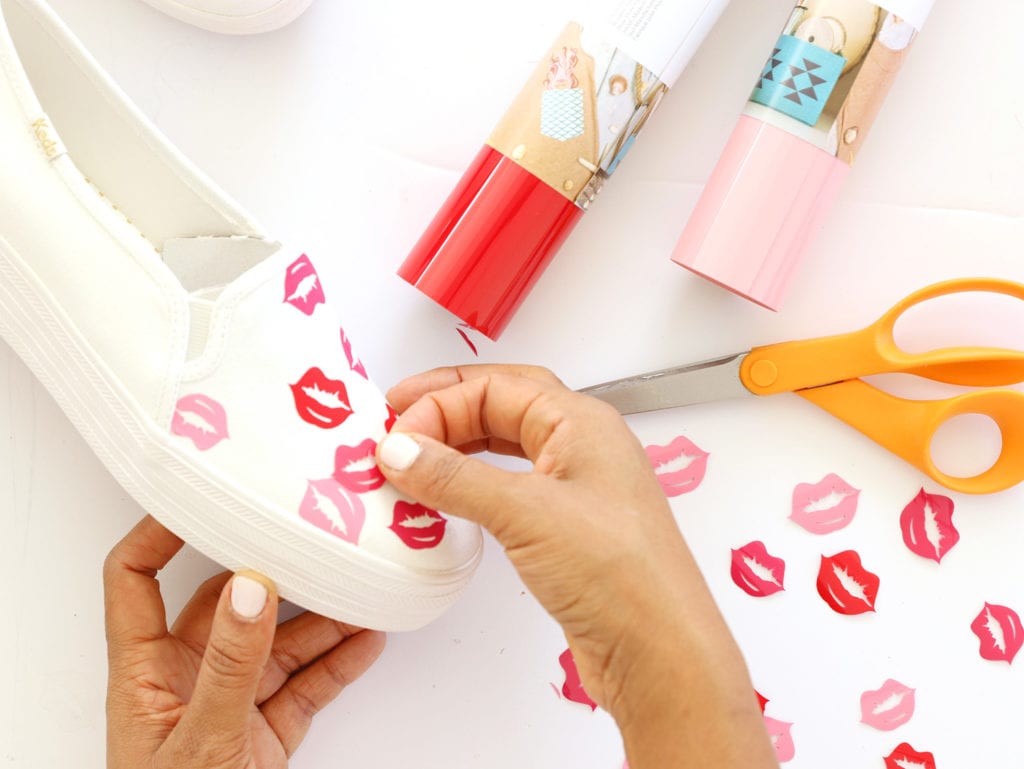 STEP FOUR:
With all the shiny backing removed from the first layer of lip shapes, you can how layer a second set of lip shapes .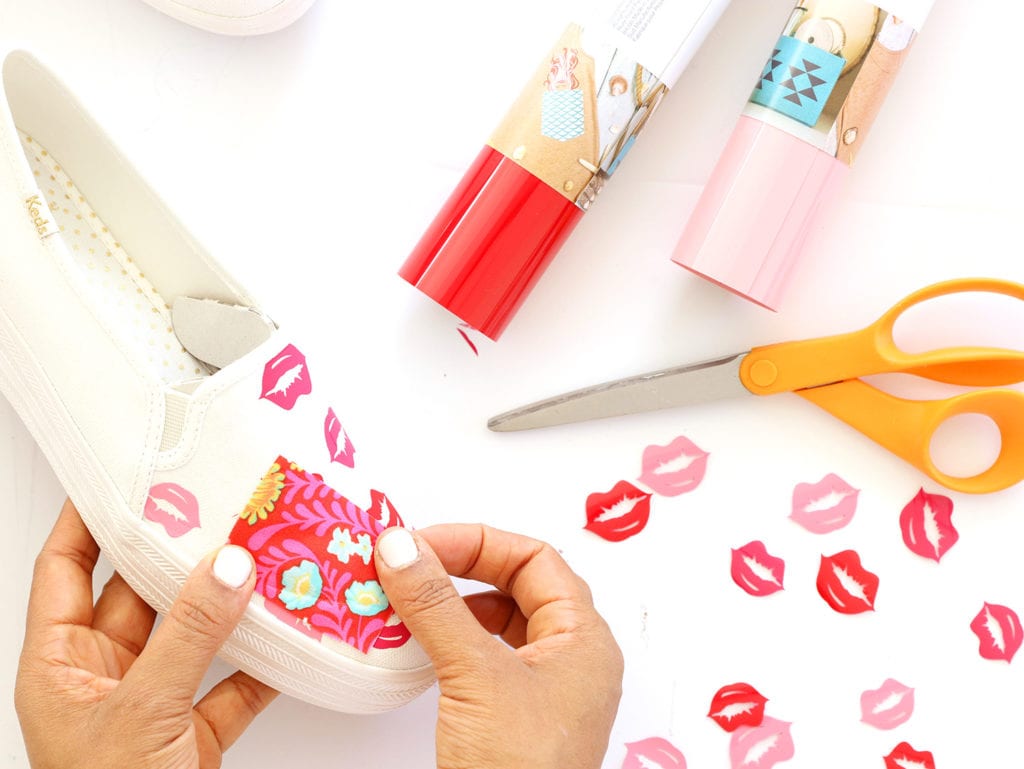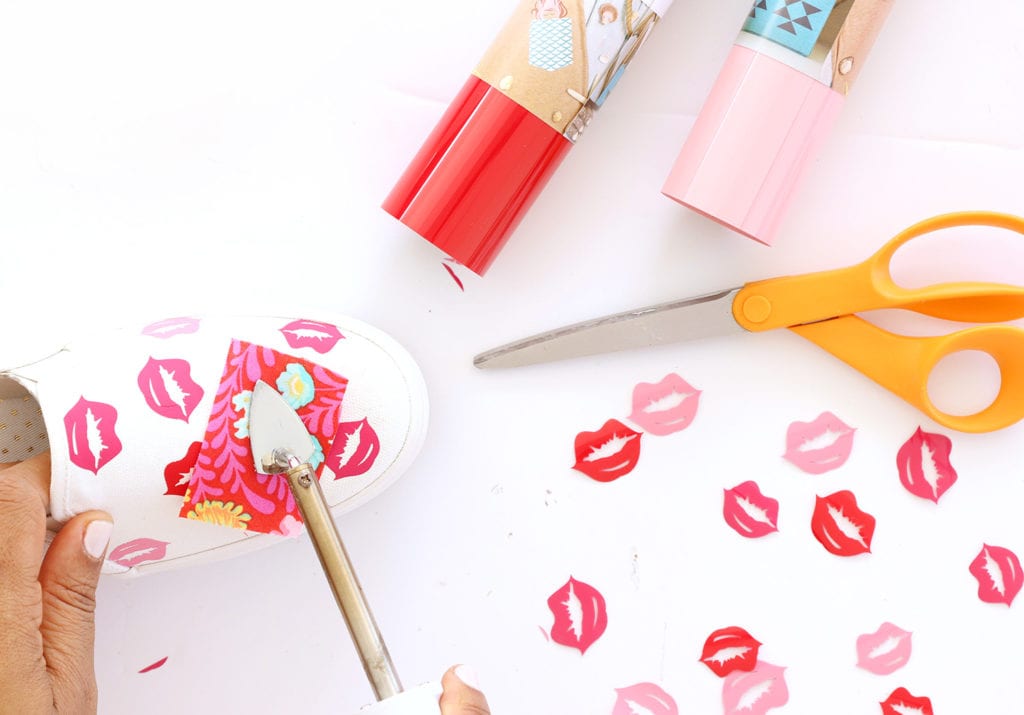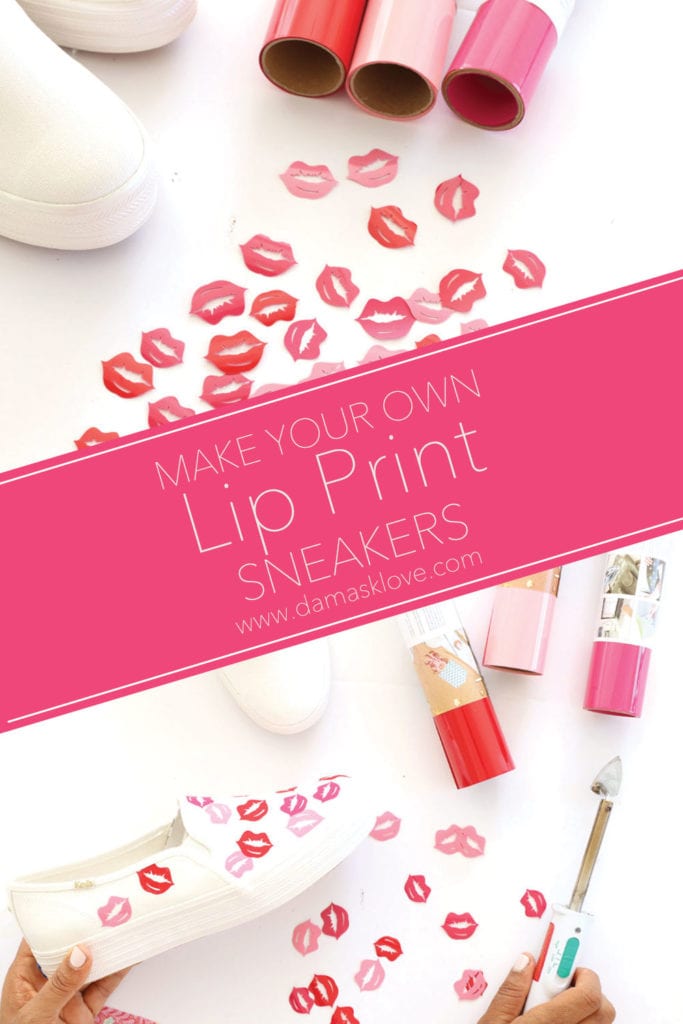 STEP FIVE: 
When layering shapes on top of each other, be sure to use a piece of scrap fabric to protect any exposed iron-on material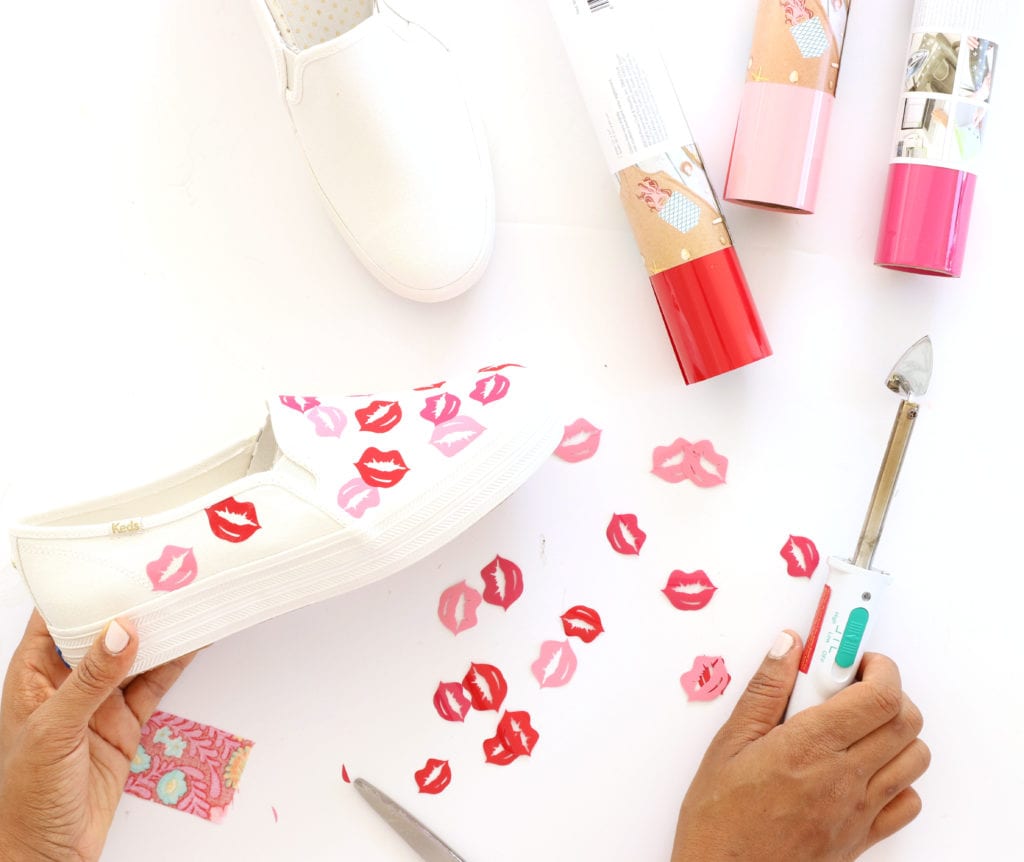 Continue covering your shoes until you like the pattern!