Let's start this post of with a few critical facts:
I only know how to sew in a straight line
When I sew, I'm too lazy to change the thread so I just always use white for every project
Last year I sewed THROUGH my index finger while trying to make a felt unicorn on my sewing machine.
I tell you these things to prove one point. I am NOT an expert with a sewing machine. Frankly, my skills are basic at best, but guess what – you can do ALOT with basic sewing skills – including making this incredibly easy tote bag.
How easy was that!?! Break out that sewing machine because I see a ton of denim canvas bags in your future! And as promised, head over to the Damask Love Instagram Page where you'll find a video on how to make the stenciled star accents!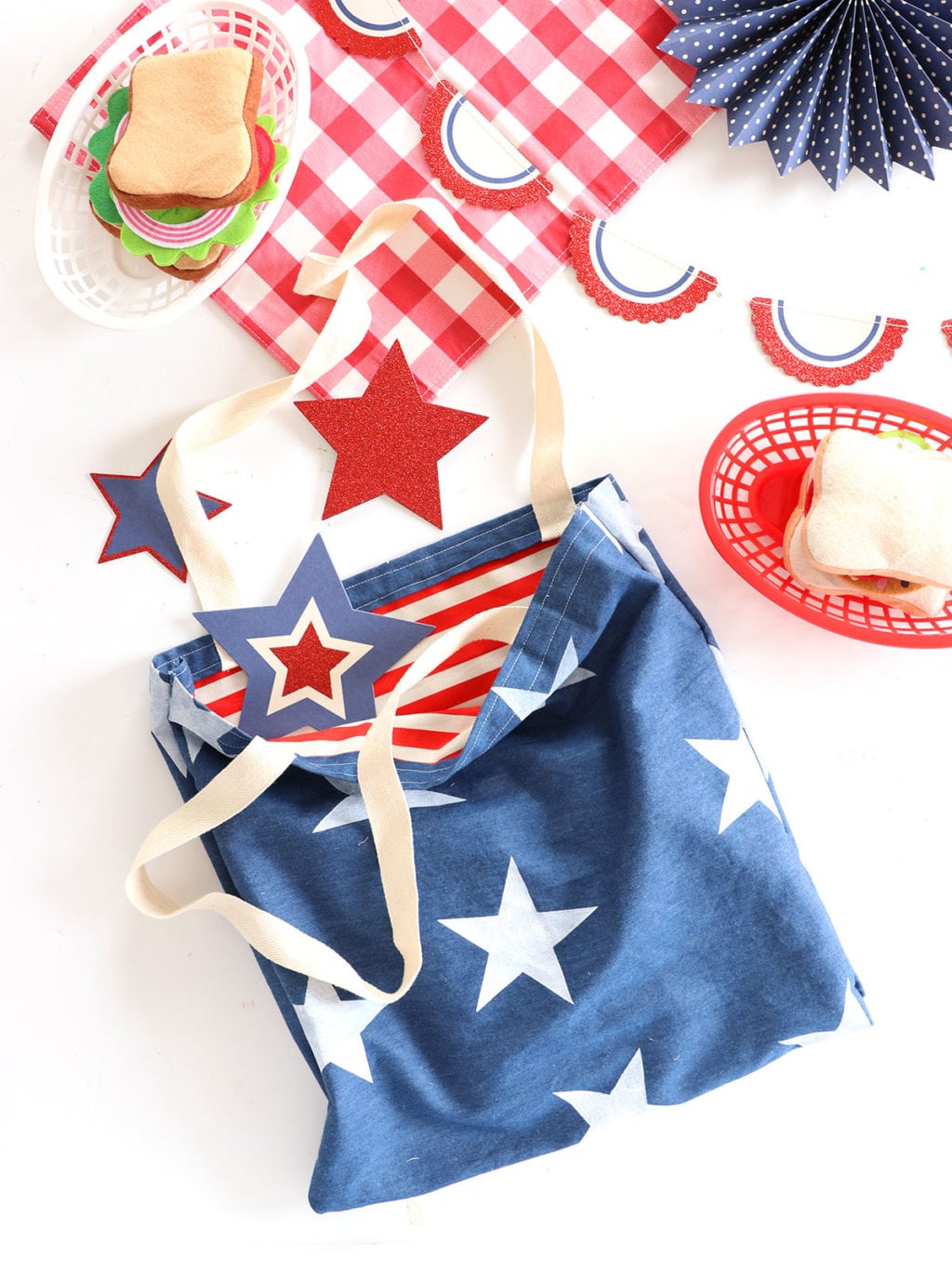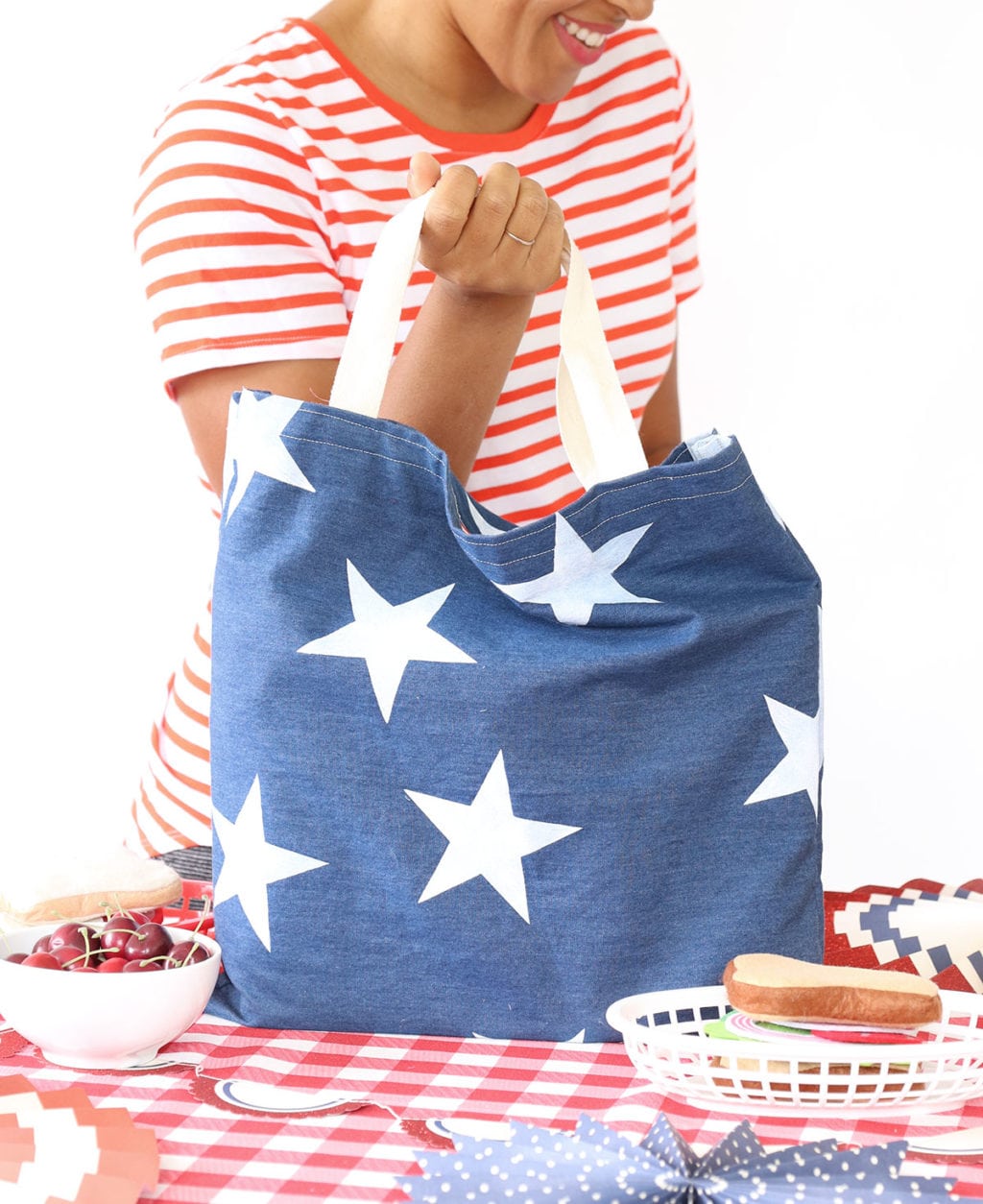 And remember- just because I've got stars and stripes on my tote, you can create this in any color, pattern or style and for any holiday or occasion! Happy Fourth of July and Happy Crafting!
Be sure you share your easy DIY tote bag on social media by tagging @DamaskLove on Instagram. I can't wait to see what you create!