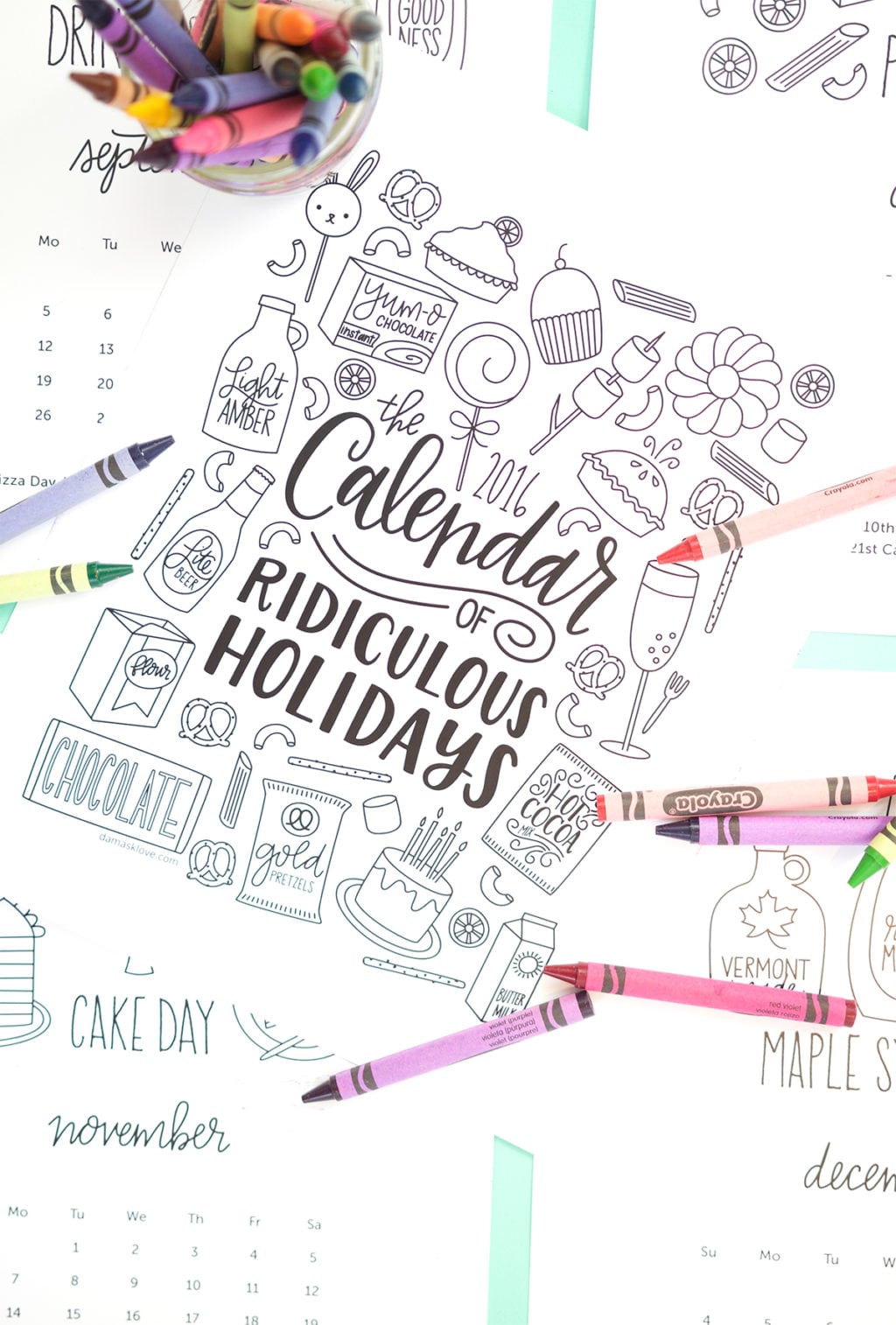 2016 Ridiculous Holidays Coloring Calendar
Printables are my jam these days. Mostly because I'm either really, really busy or really, really lazy. Either way, printables give me lots of bang for my buck when I'm low on time or motivation. Ever since partnering with Canon, I've been using my two printers (PIXMA MG7720 and iP8720) to craft up some pretty useful and fun print worthy projects. So, in the name of all your busy/lazy people, I thought I'd round up a few printables from around the interweb. Grab those printers and get to it!
Oh! And while we're at it, I'd love to know if you have any questions about making the most of your printables! What printer I prefer? What paper I use? How much ink I go through? Just leave a comment and I'll respond!