Calling all:
emoji lovers
unicorn believers
would be robot inventors
school-aged kiddos
kids-at-heart
anyone who loves a good notebook even though you already own fifty of them…
Yep. That about covers it…and now we're about to cover it…literally. DIY composition notebooks are one of my favorite projects because they are so doggone easy to make! Just glue, paper and scissors: the simplest of craft supplies, right?
With the help of K.Becca and my Canon PIXMA MG7720 printer, we're bringing composition notebooks into the age of flair and bright colors. Just a couple of free printables stand between you and notebook greatness, friends. Let the fun begin: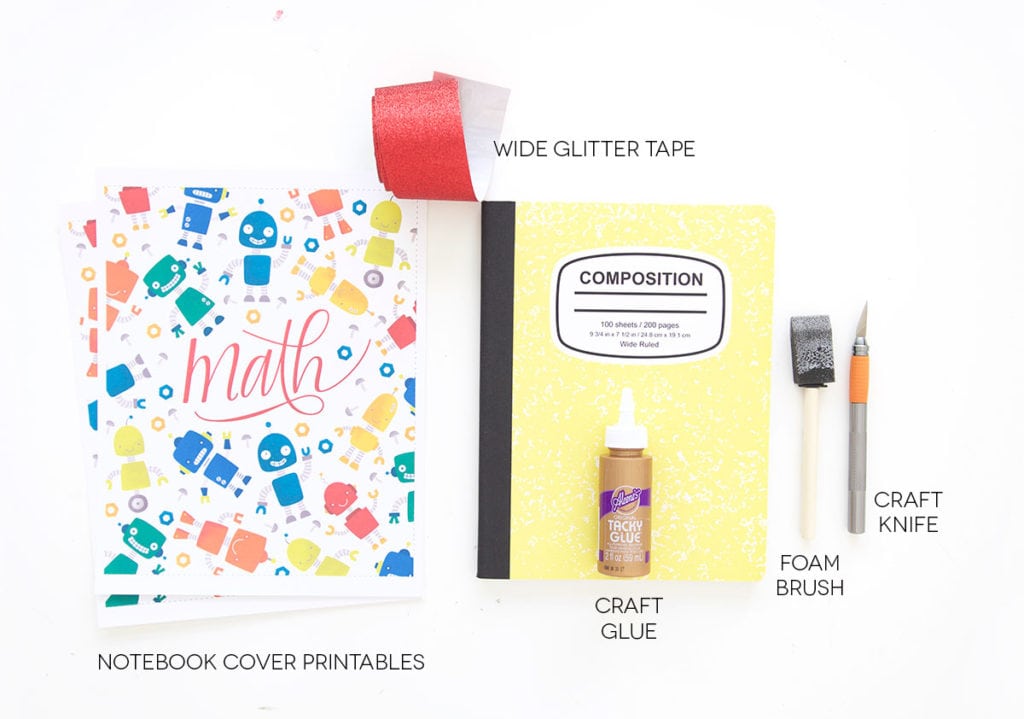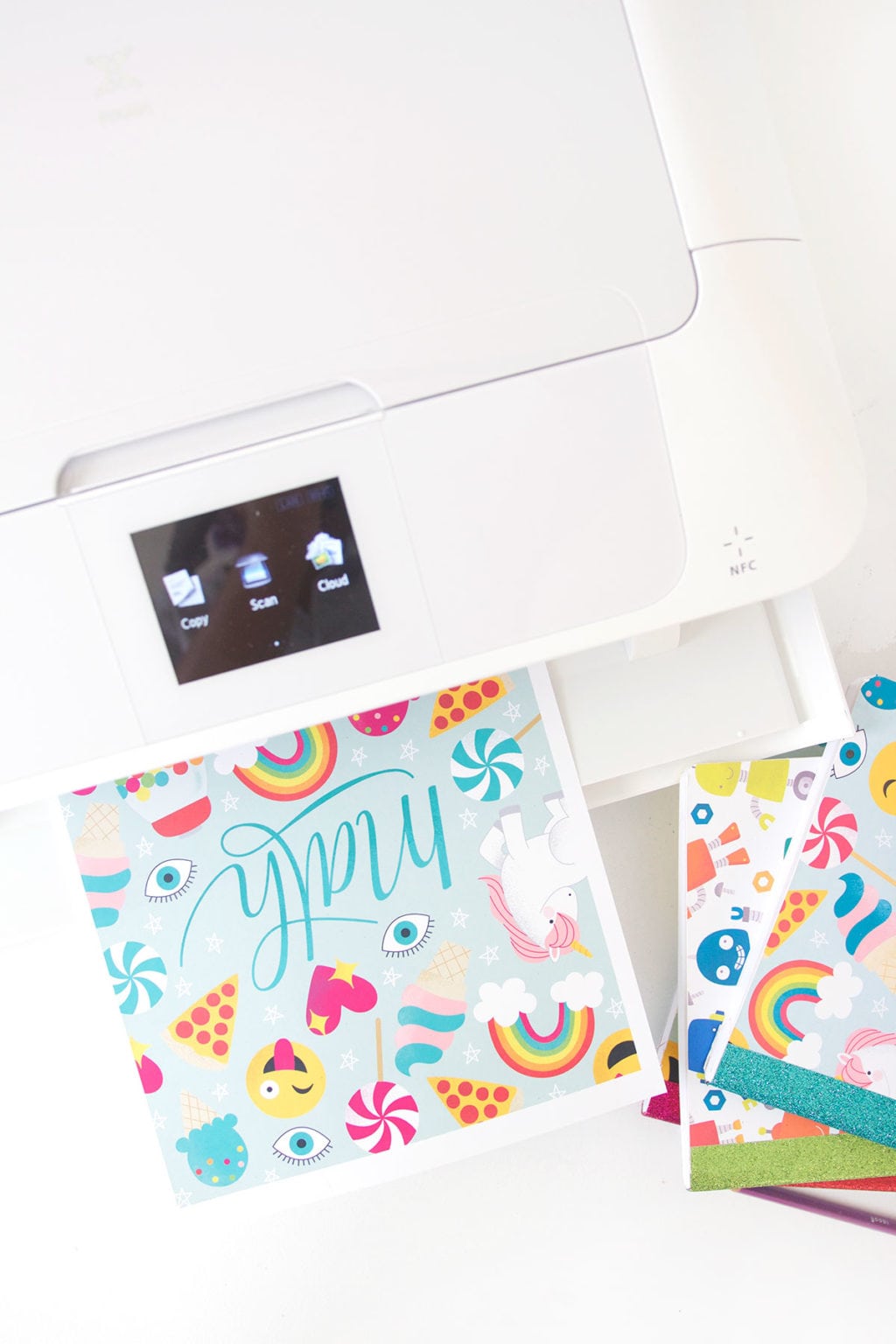 INSTRUCTIONS:
Squeeze glue on the cover of the notebook // Brush the glue into a thin layer with a foam brush // Trim off the edge of the notebook cover //place the printable onto the front of the notebook // Open the notebook and use a craft knife to trim off the excess // repeat this for the back cover (not pictured) // use a strip of wide glitter tape to create a binded edge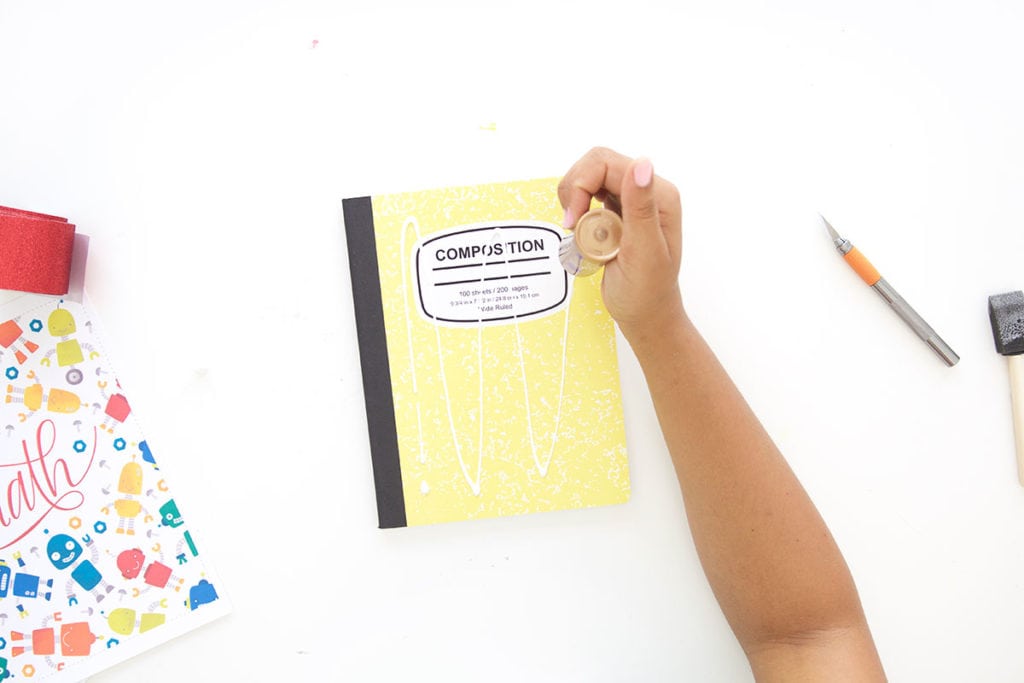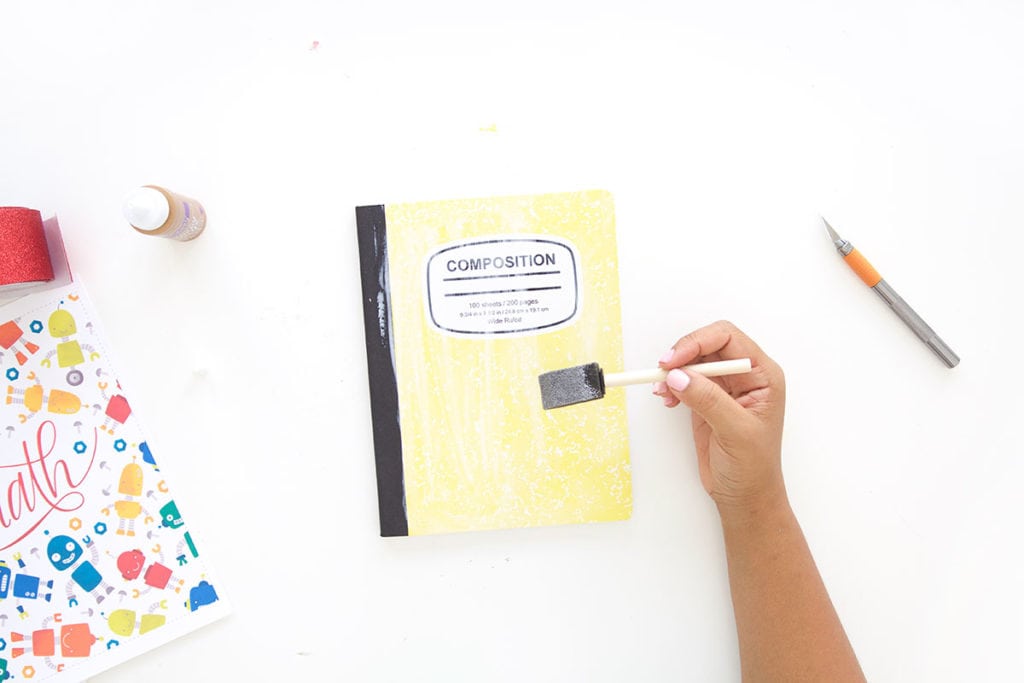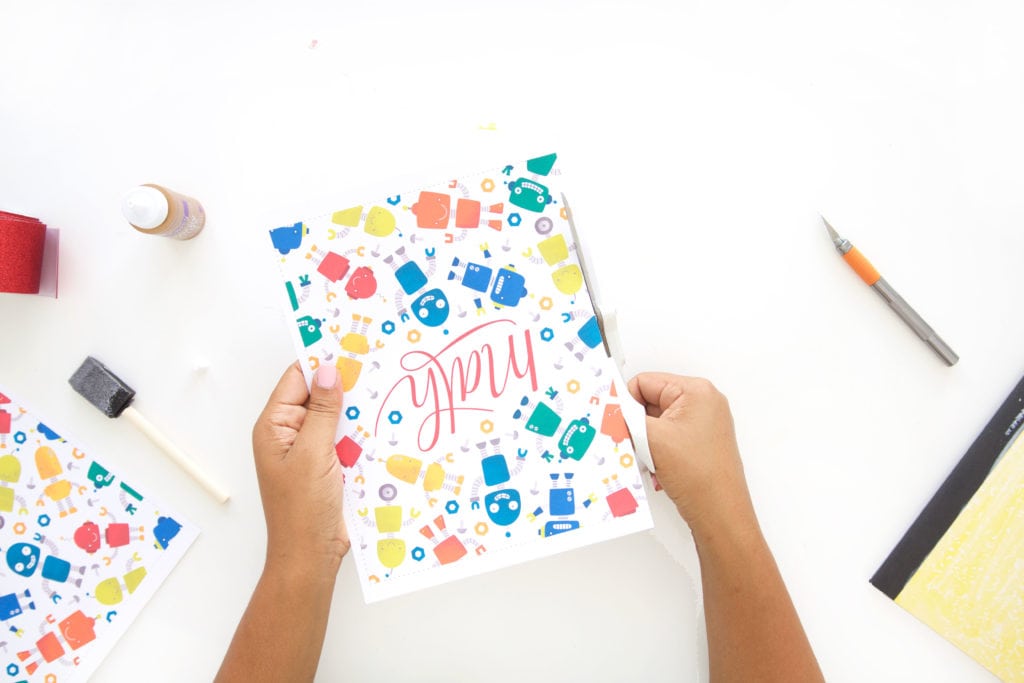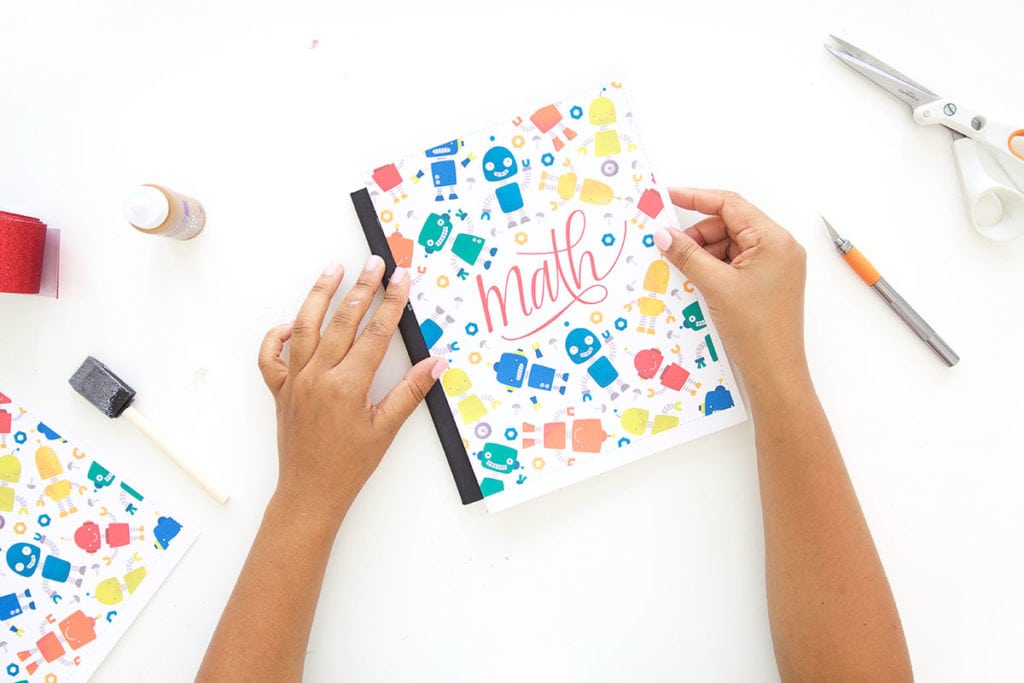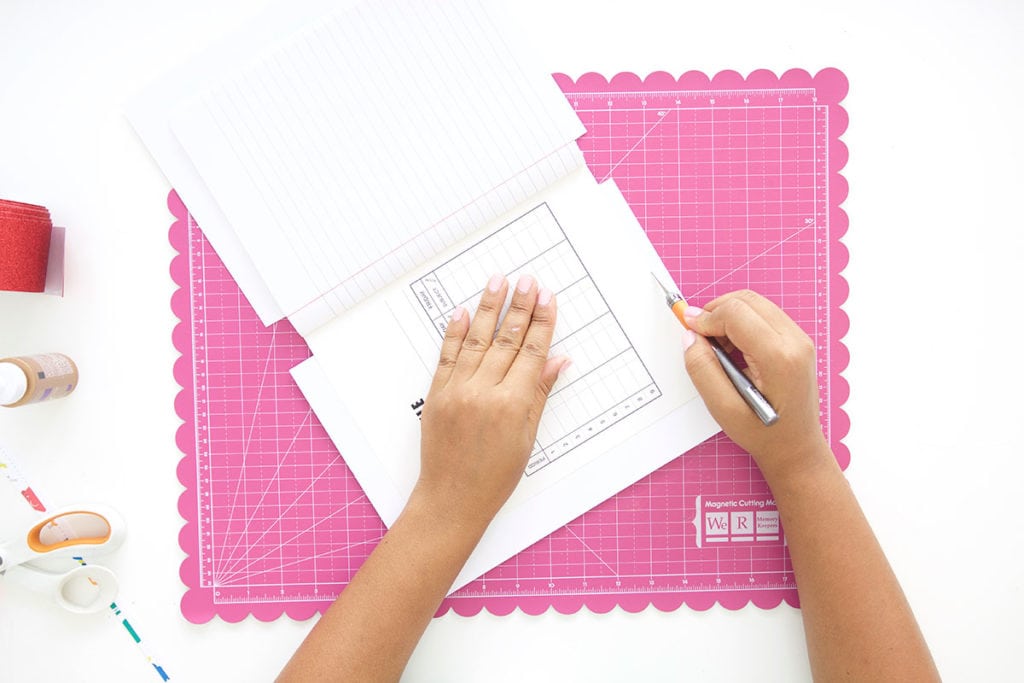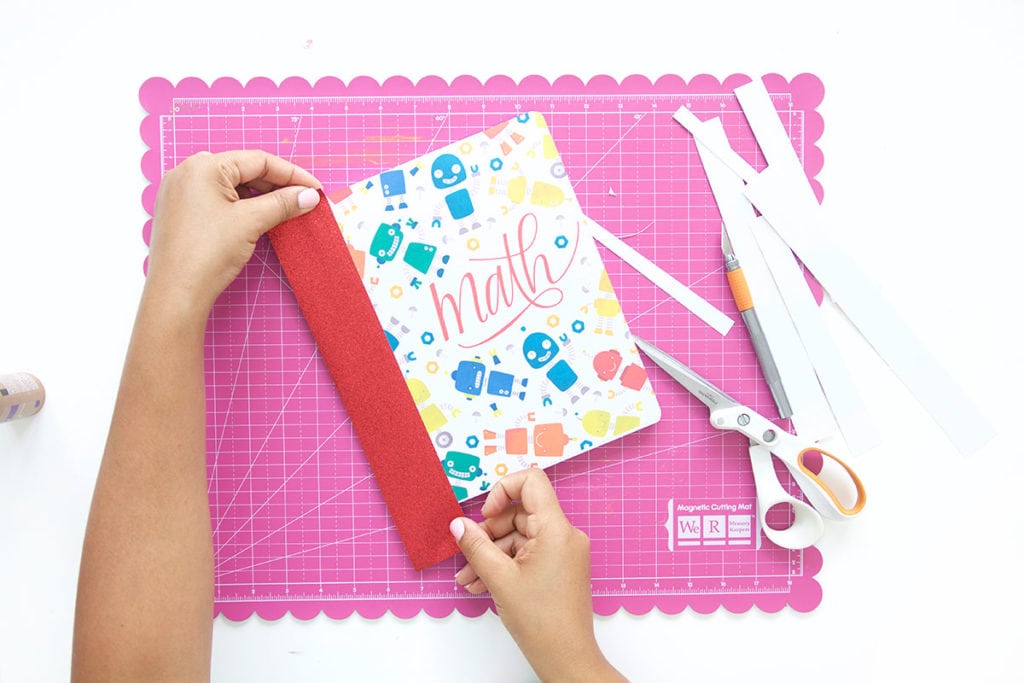 TIP: Don't need a "Math" or "Science" notebook? Just print off Page 3 of the printable for a plain patterned sheet that is perfect for an everyday look!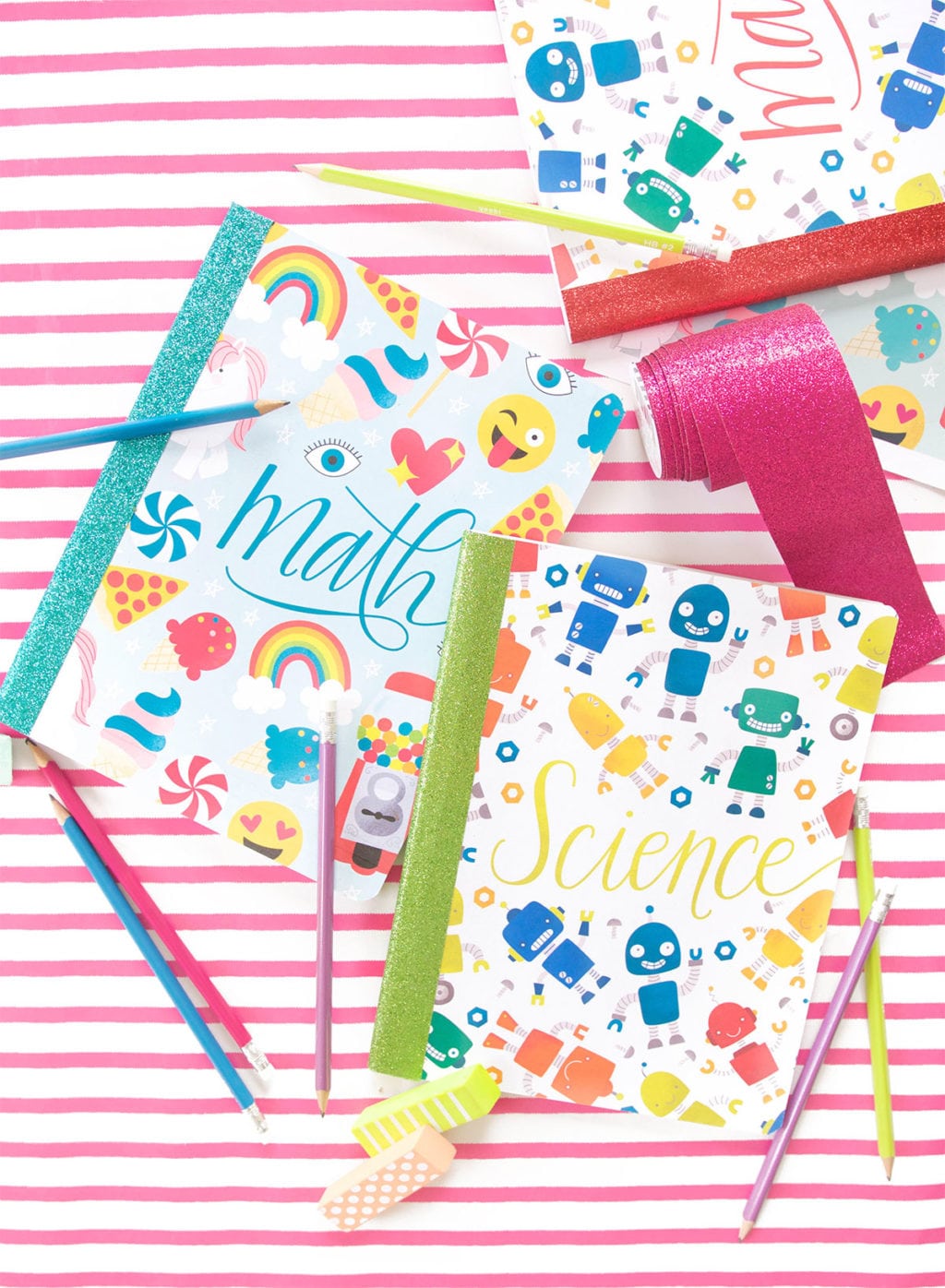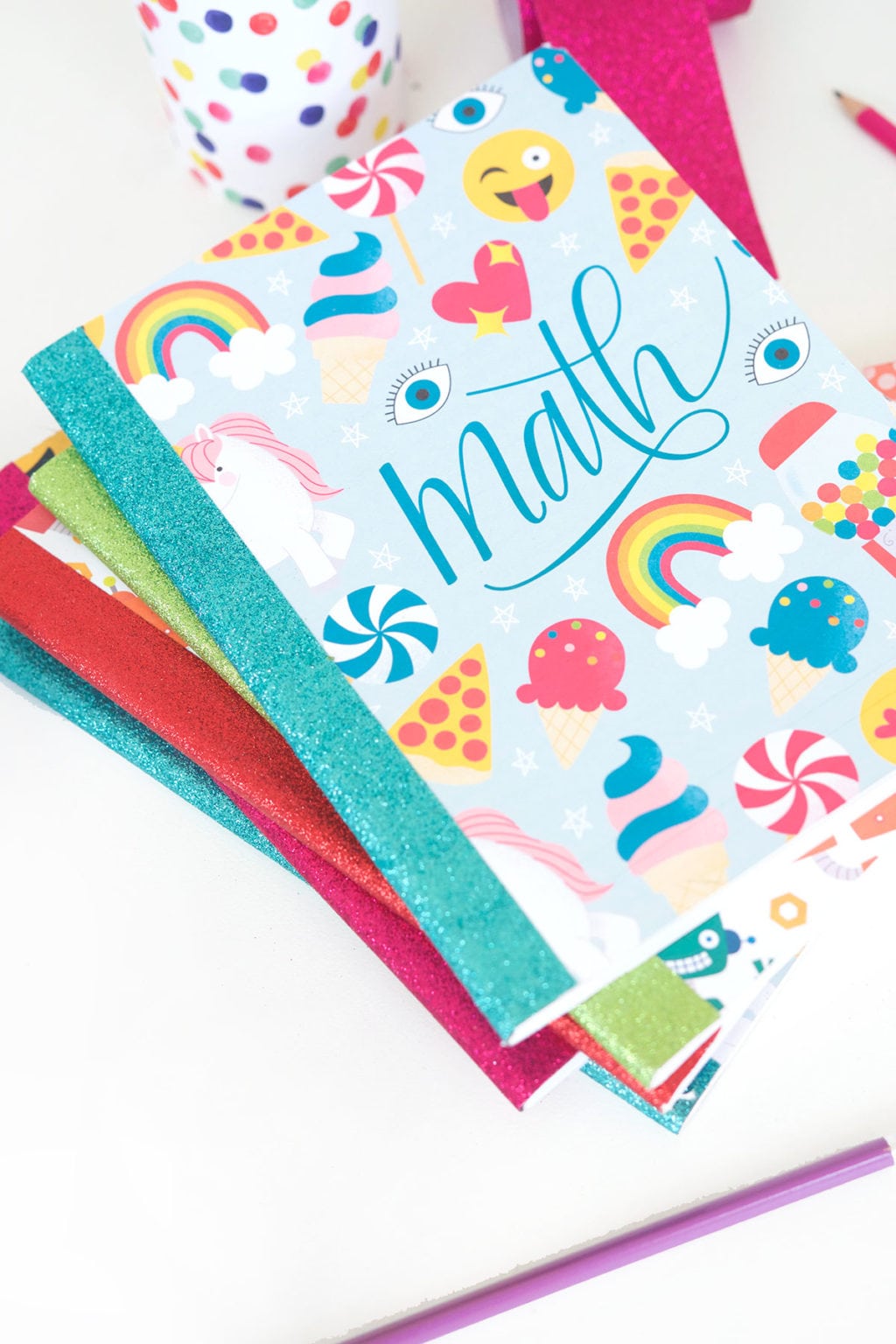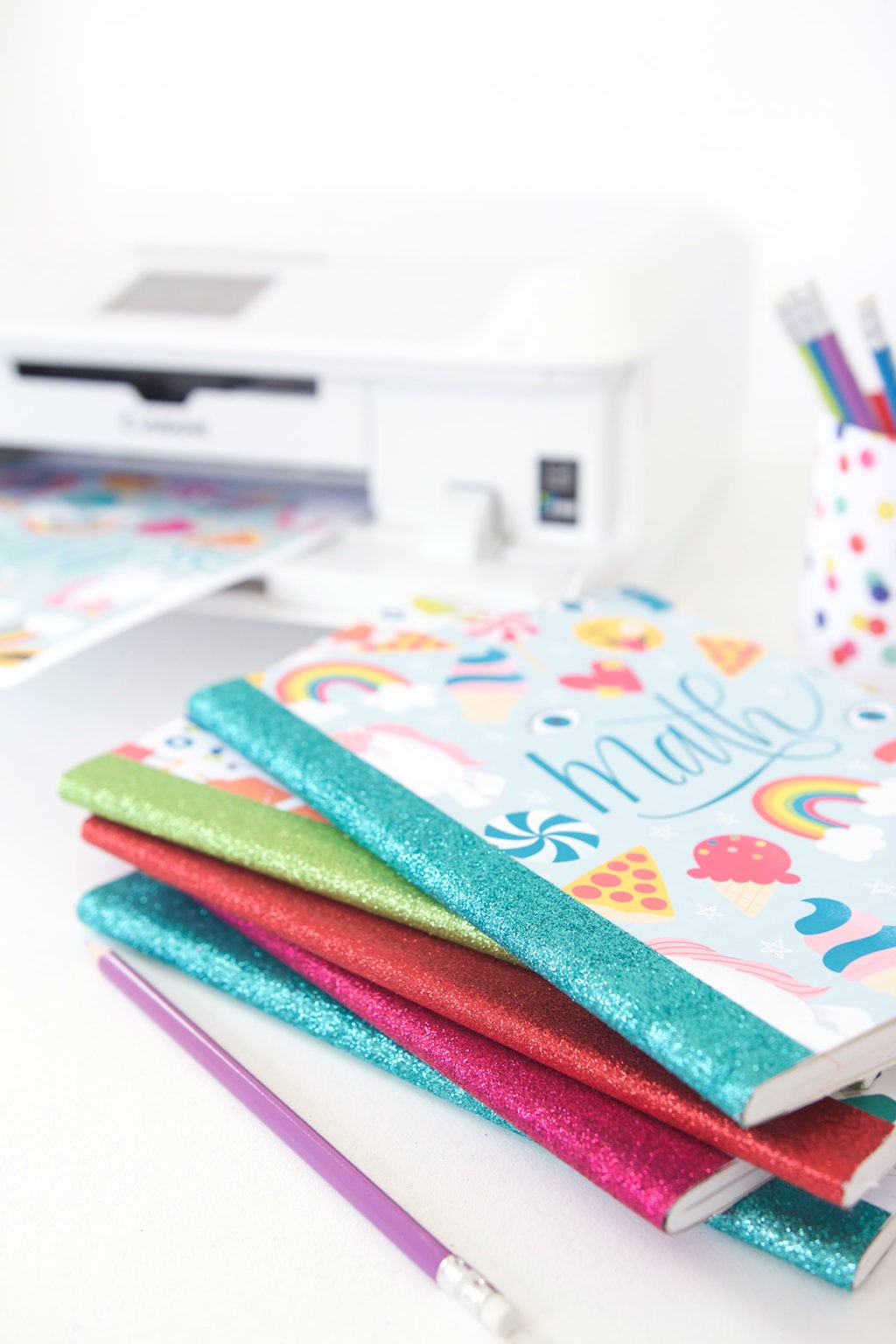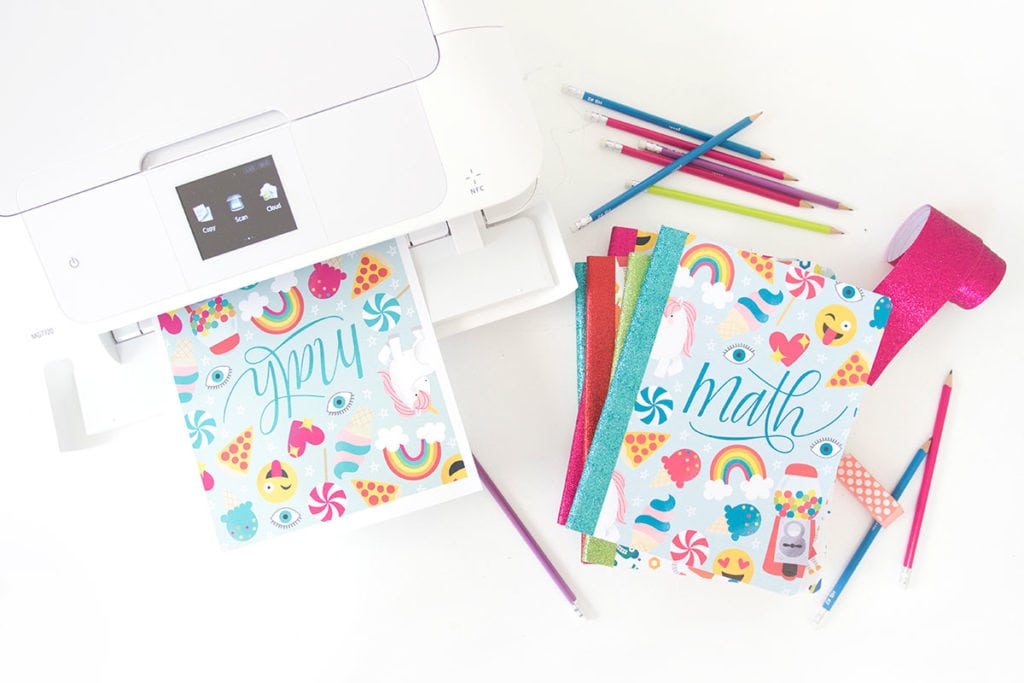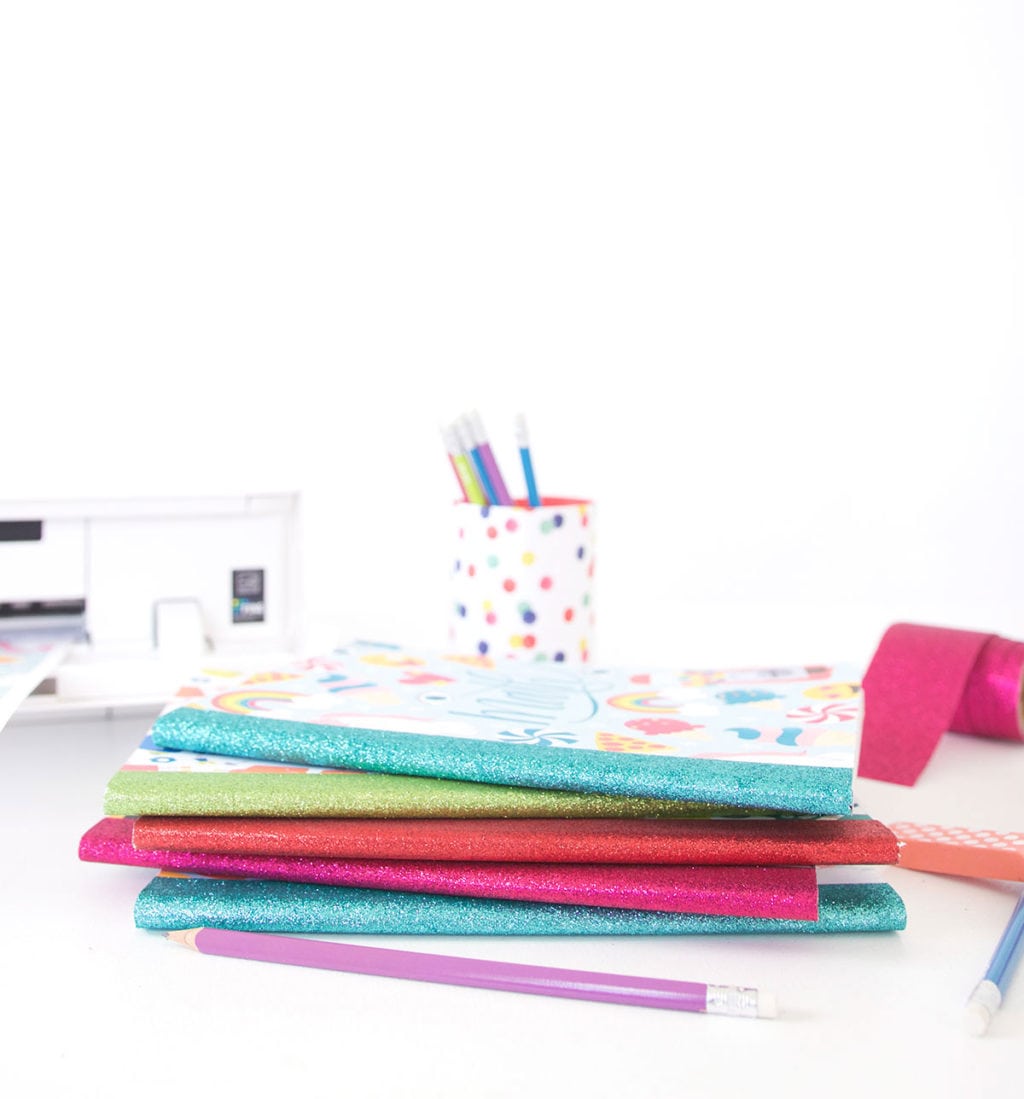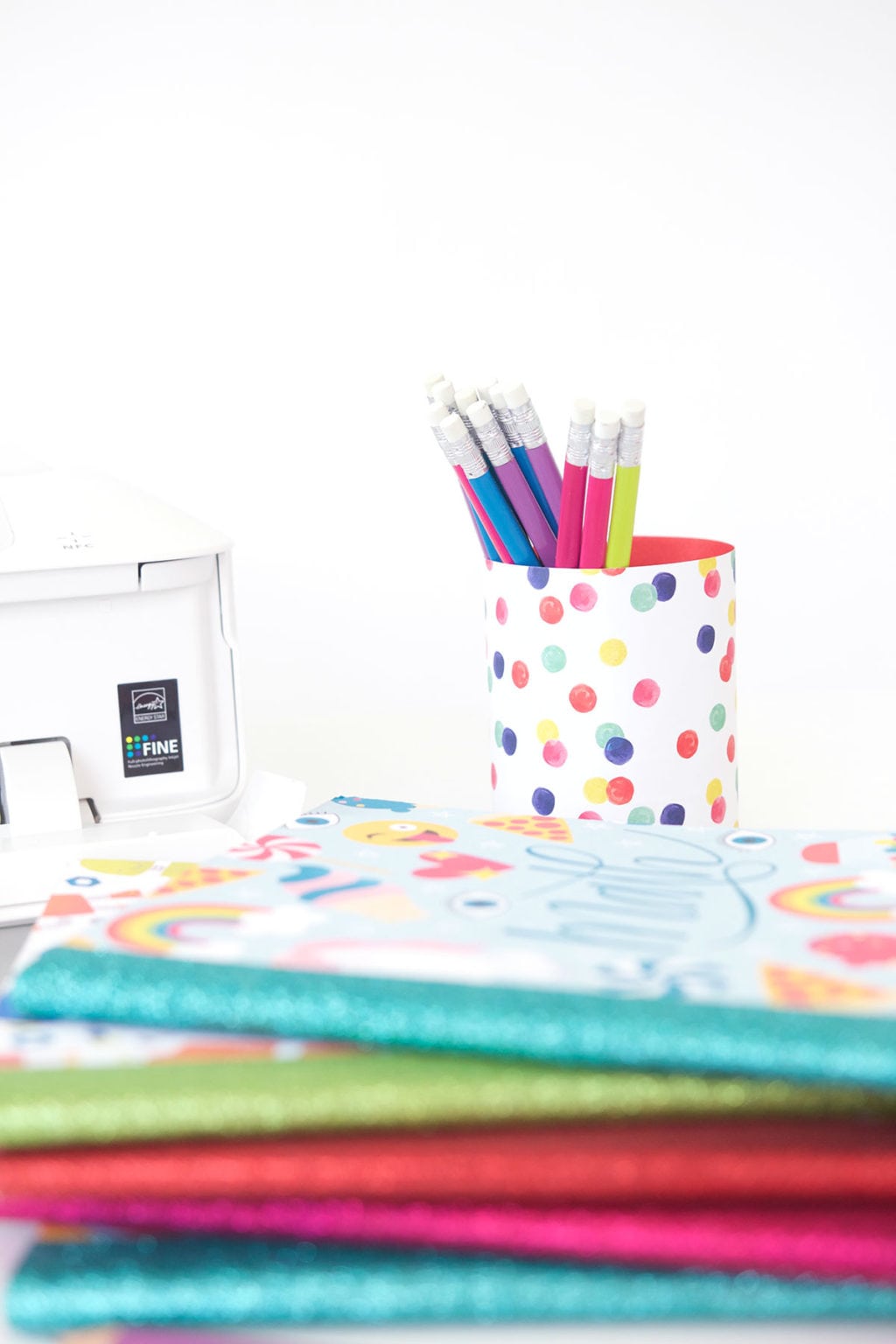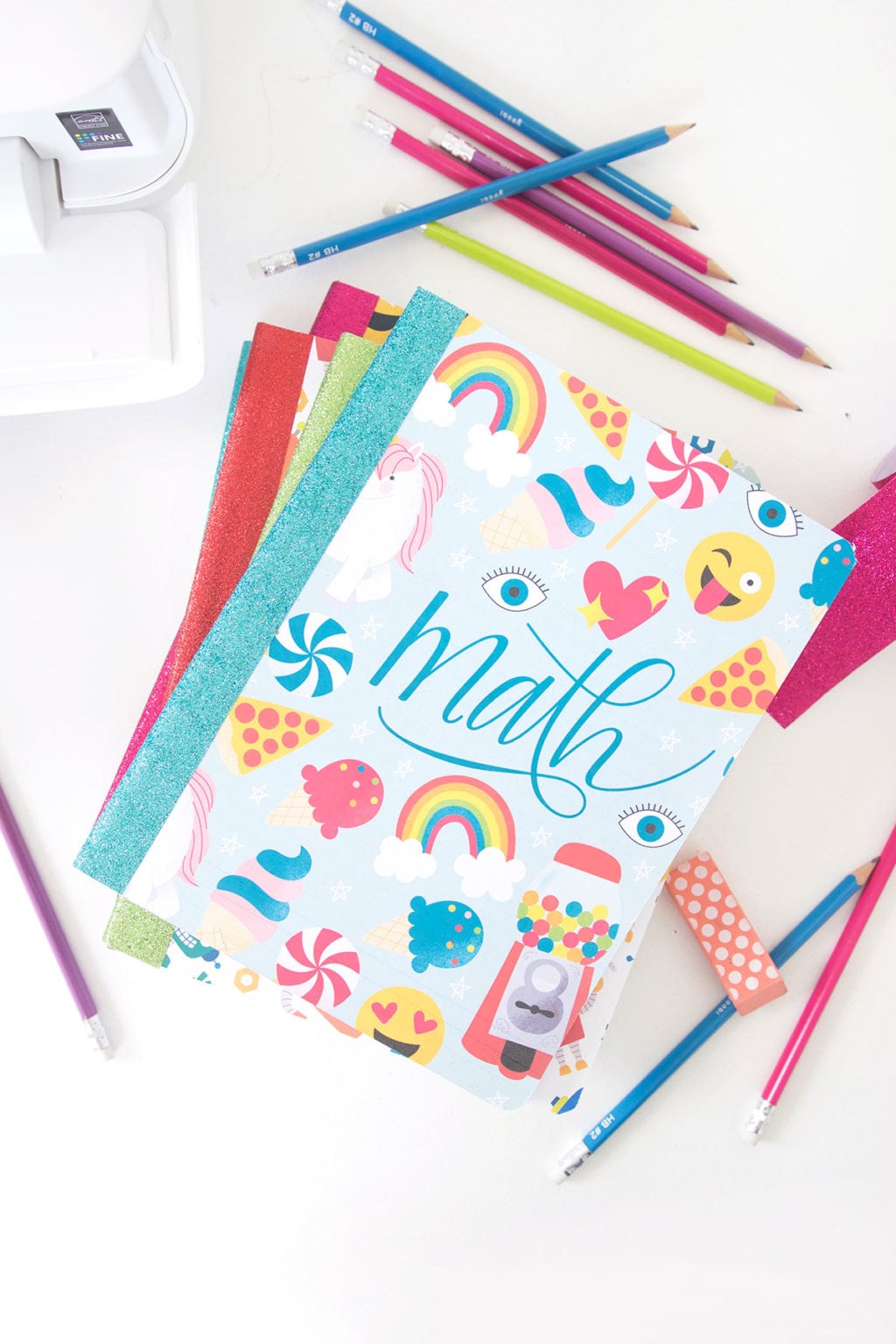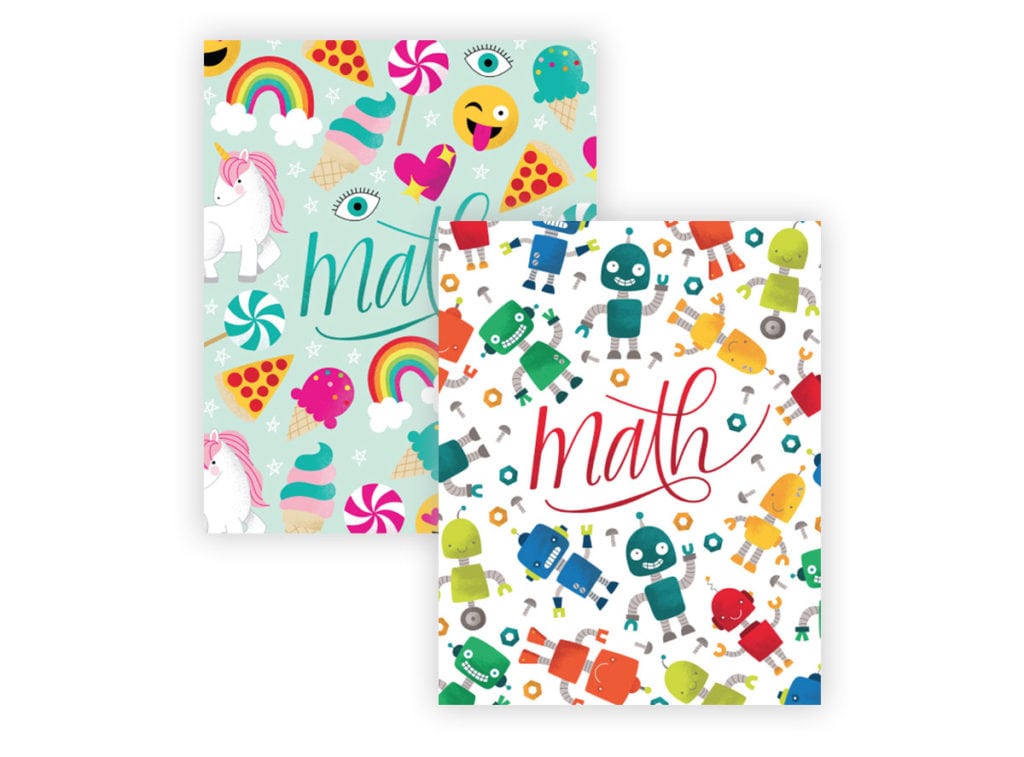 This project was completed in partnership with Canon. All projects, photos and opinions are mine, mine, mine! Thanks for supporting the collaborations that keep the lights on in this joint!