Everything is figureoutable. It's true. In life…and in crafting.
For the longest time, I've been trying to come up with an easy way to DIY a clipboard. All I wanted to do was cover it with patterned paper. Seems simple enough, right? Well, it turns out the very thing that make a clipboard a clipboard can be a pain in the neck when you try to work around it. You can pull out a craft knife and carefully carve your way around the clip, but that takes some skill, patience and a willingness to ruin a few sheets of paper as you try to get the perfect fit. I wanted this to be easier. Now it is. I suggest you pick up a bunch of these mini clipboards and your Canon PIXMA MG7720, because you can now cover them with ease thanks to a simple, little template. I did the work for you and now you get to sit back and print it out. That's it.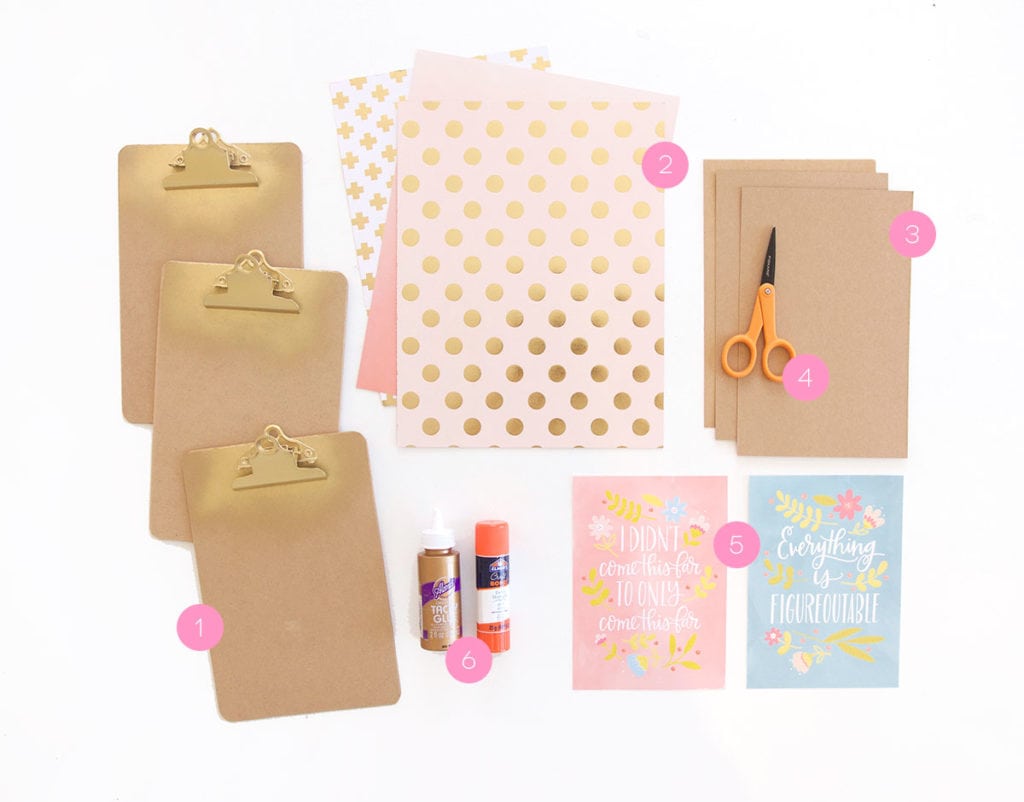 To start you'll need these basic supplies:
These mini clipboards. They are super affordable which means you can buy a bunch and make these as gifts.
Patterned paper cut to 8 ½" x 11"
Kraft cardstock cut to 5 ½" x 8 ½"
Detail scissors
Inspirational printables designed by the one and only K.Becca. I love her
Glue stick and craft glue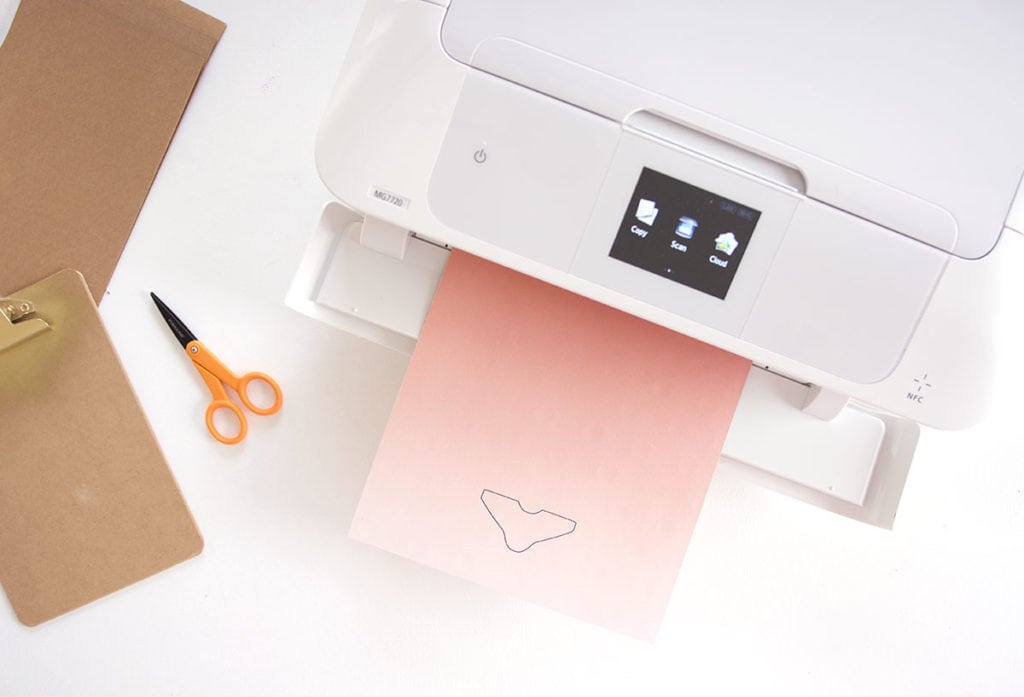 Print out this [ddownload id="15990″] directly onto the 8 ½" x 11" patterned paper. Don't worry, your Canon PIXMA MG7720 can handle it.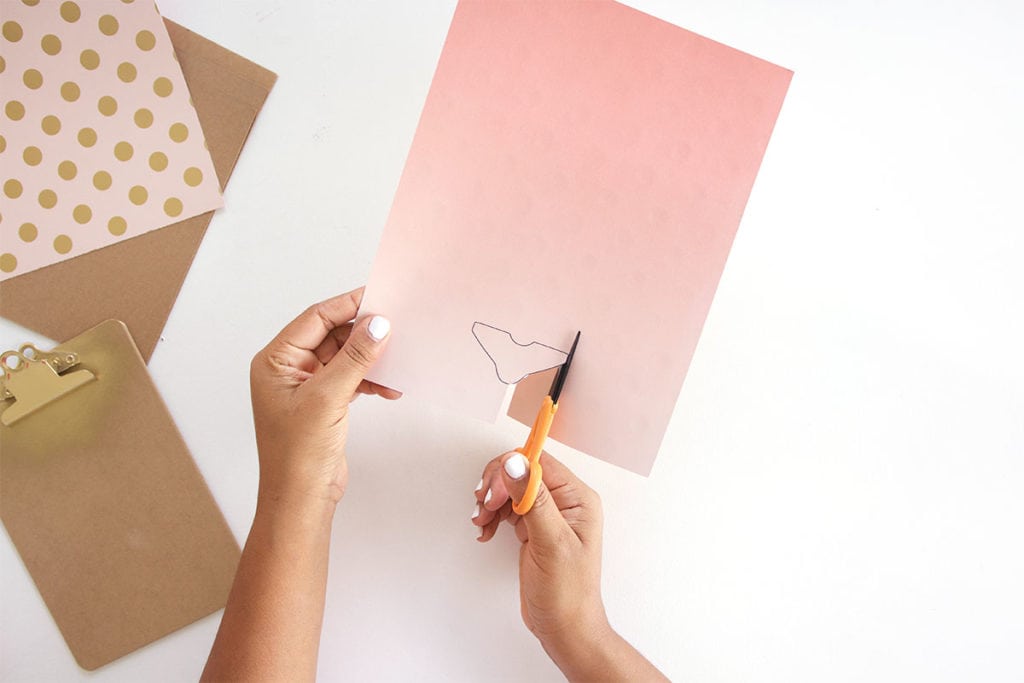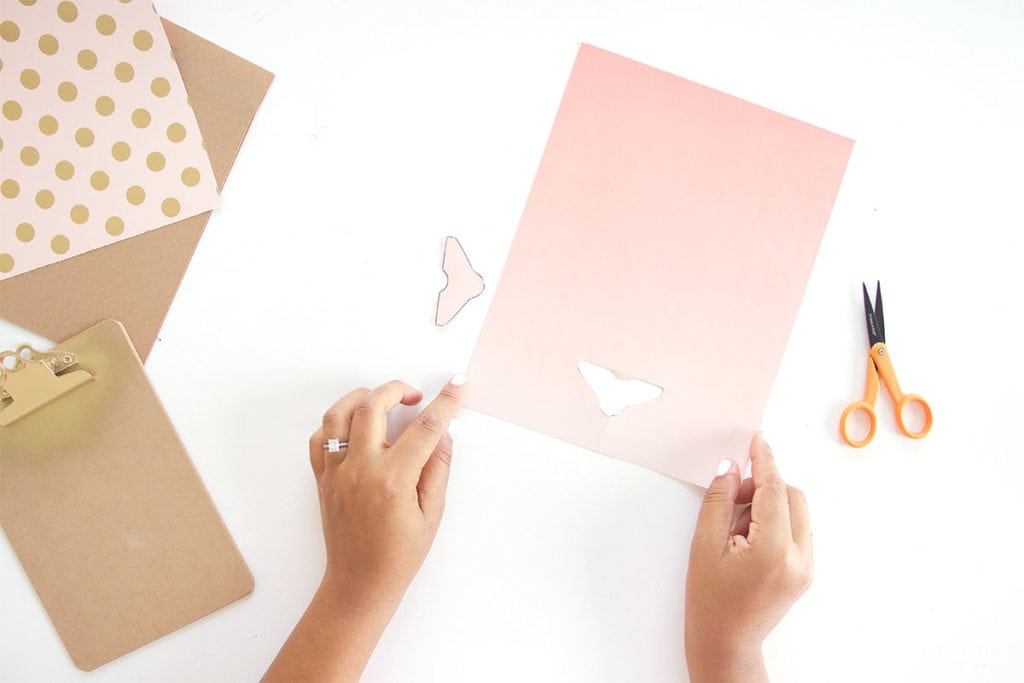 Use detail scissors to cut out the clipboard template shape.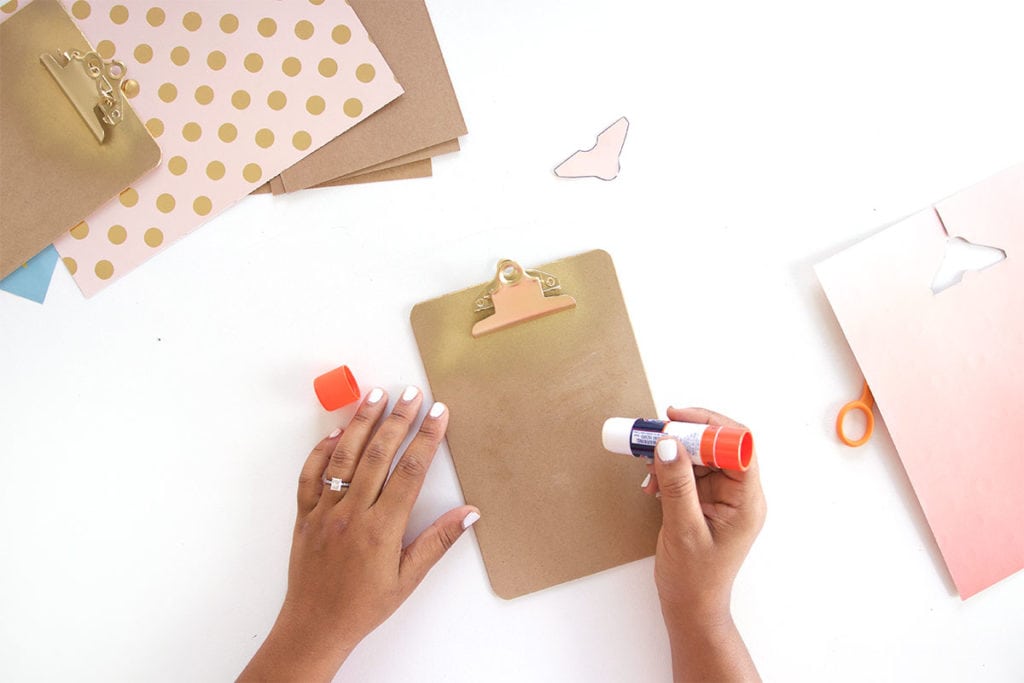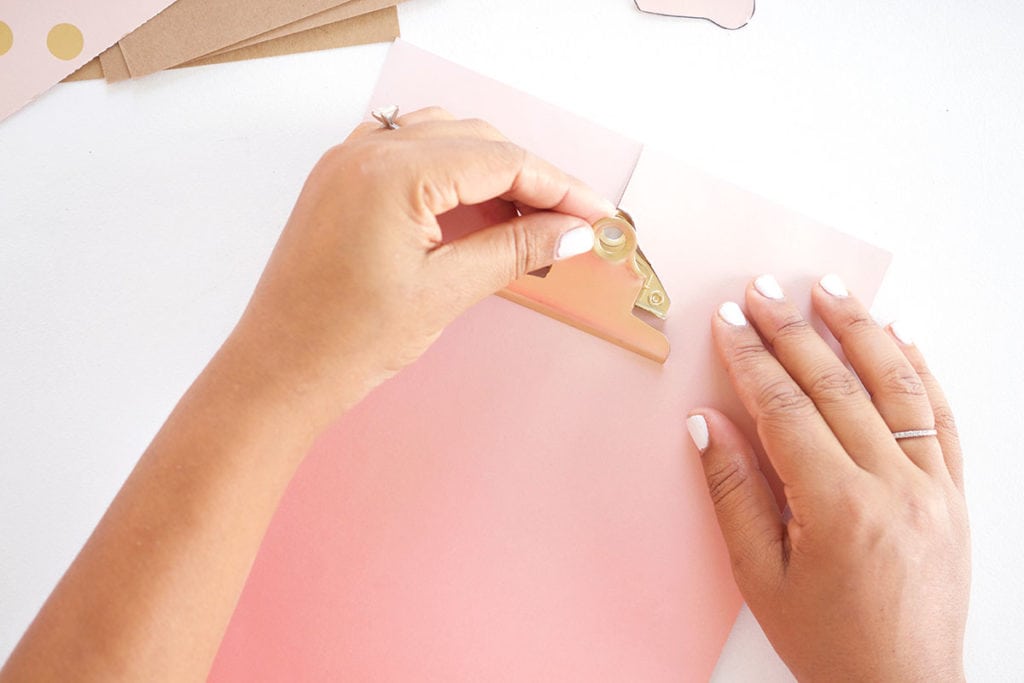 Give the front of the clipboard a good rub-down with the glue stick, then place the paper on top, carefully placing the cutout over the clip. The two fit together like lock and key!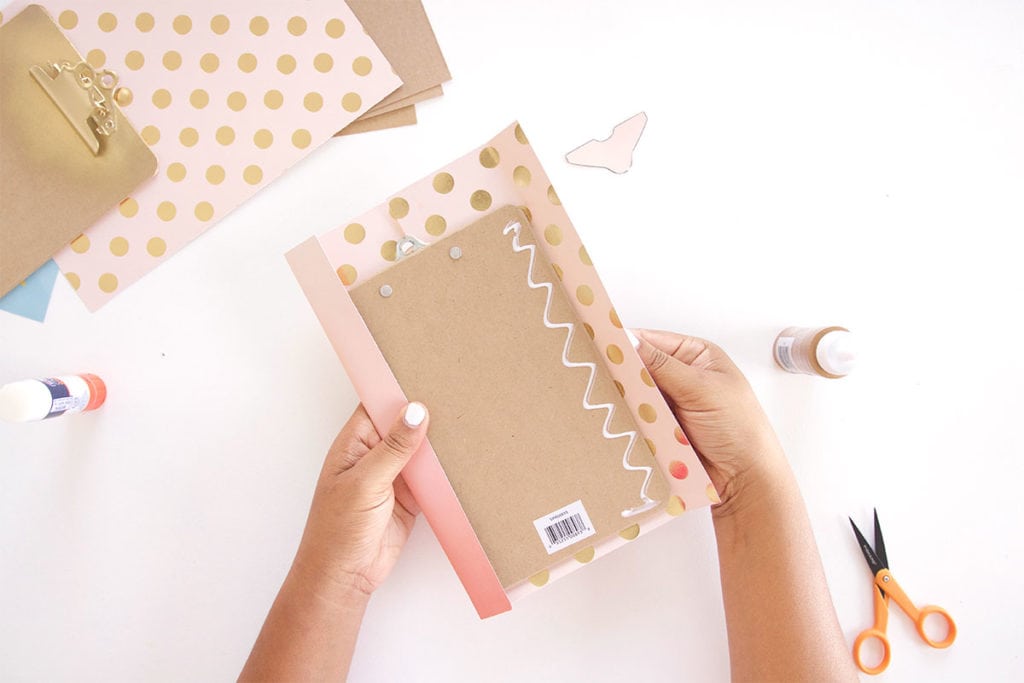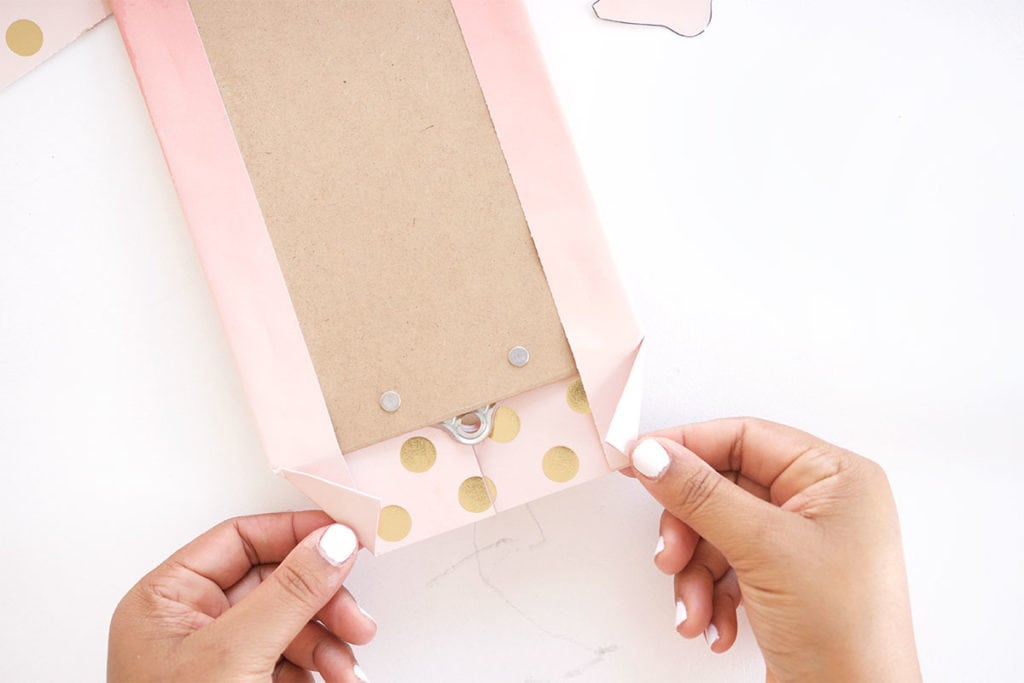 Flip over the clipboard and run a bead of craft glue around each edge and wrap it like a present! Fold in the corners as shown – this will make it easier to wrap around the rounded edges of the clipboard.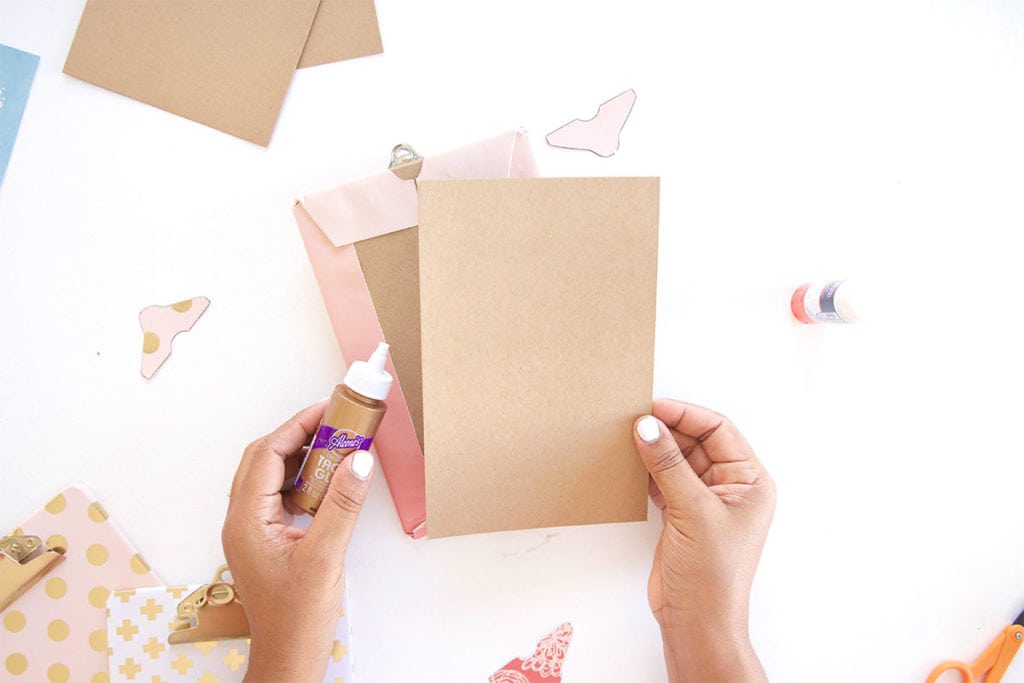 Cover the back of the clipboard with a piece of kraft cardstock!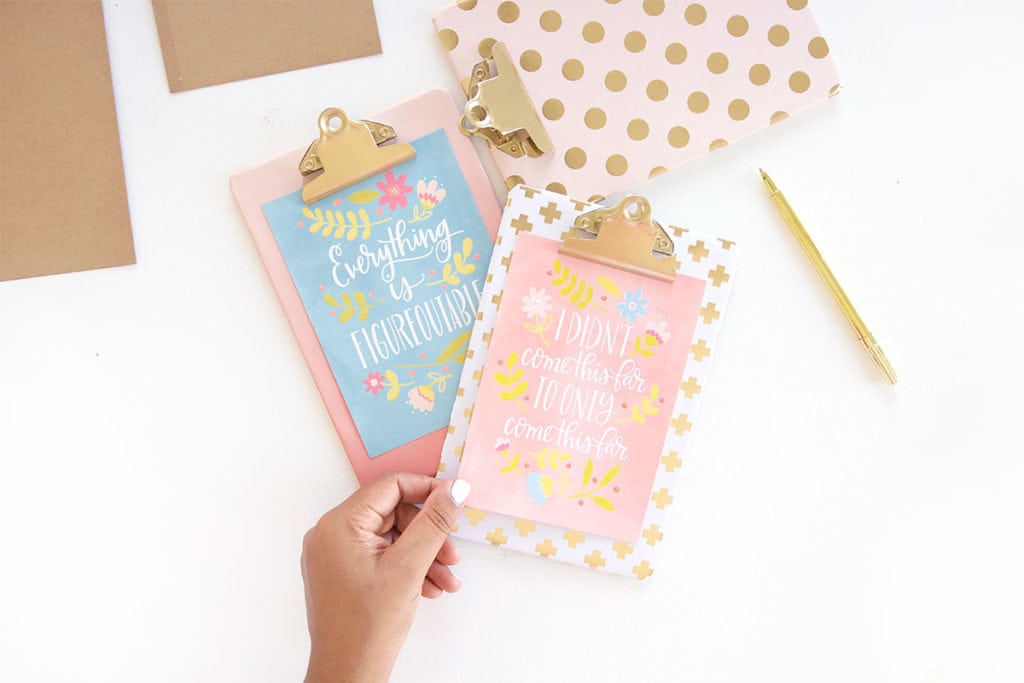 Slip in those printable inspirational quotes and you've got the perfect addition to your workspace.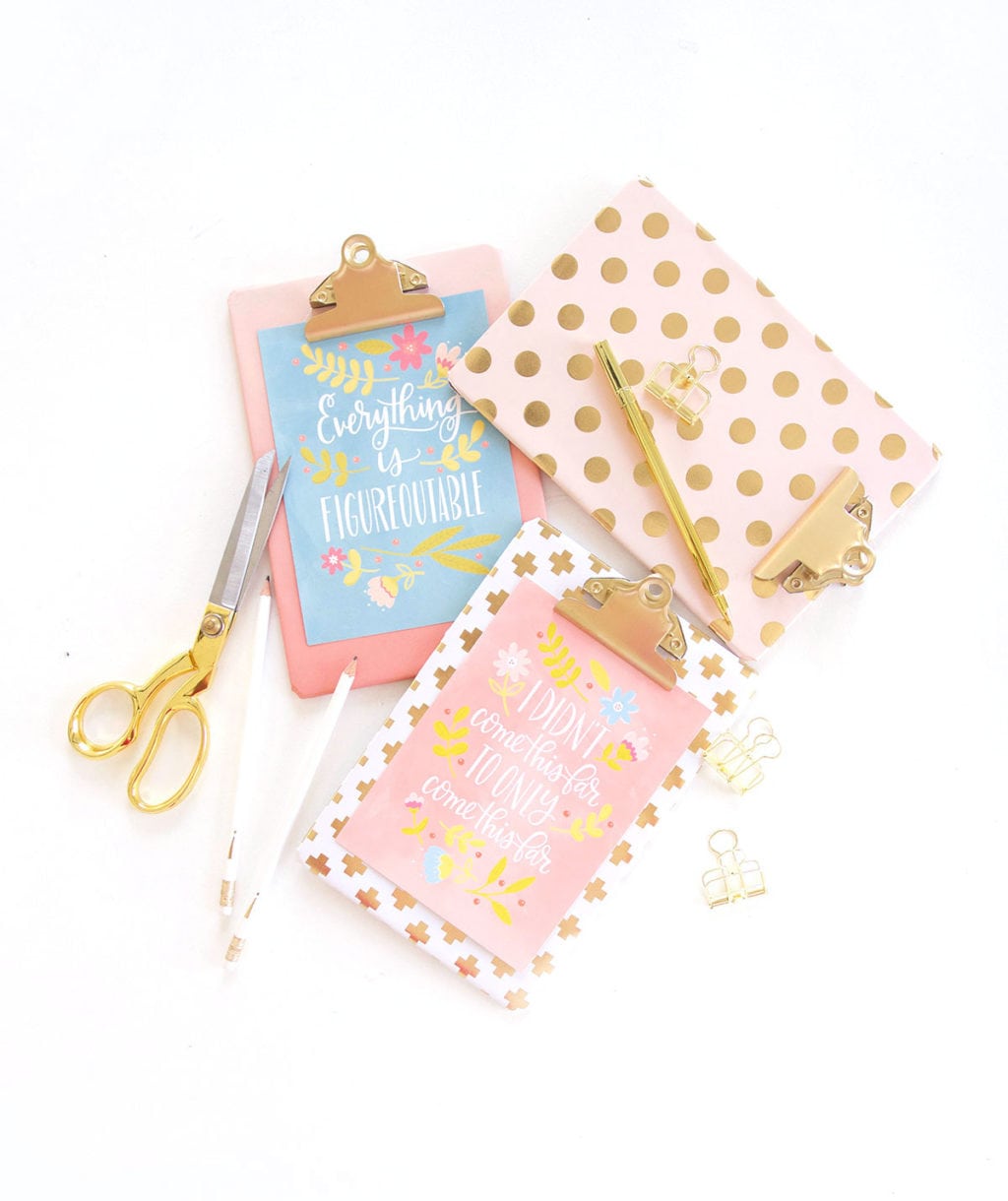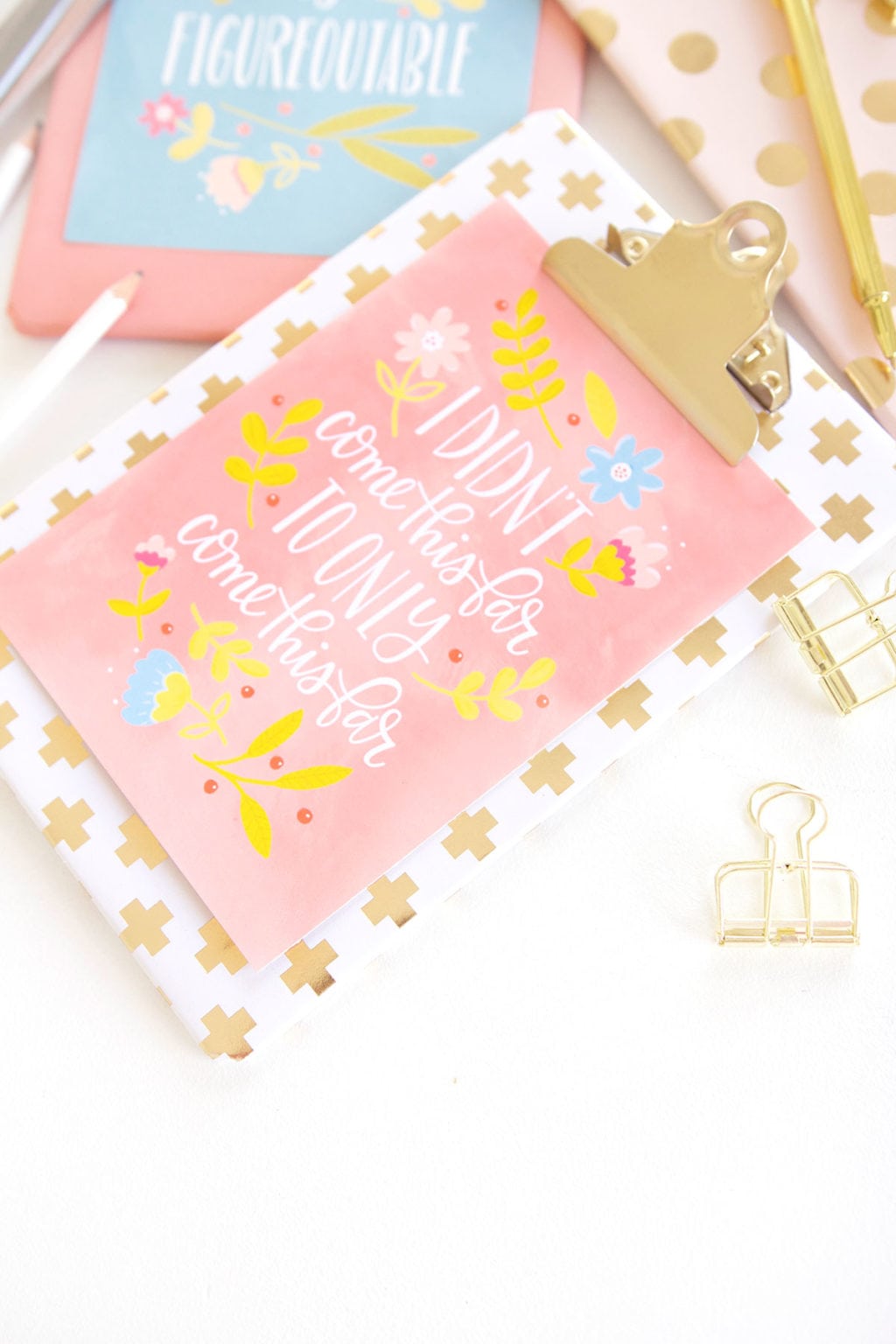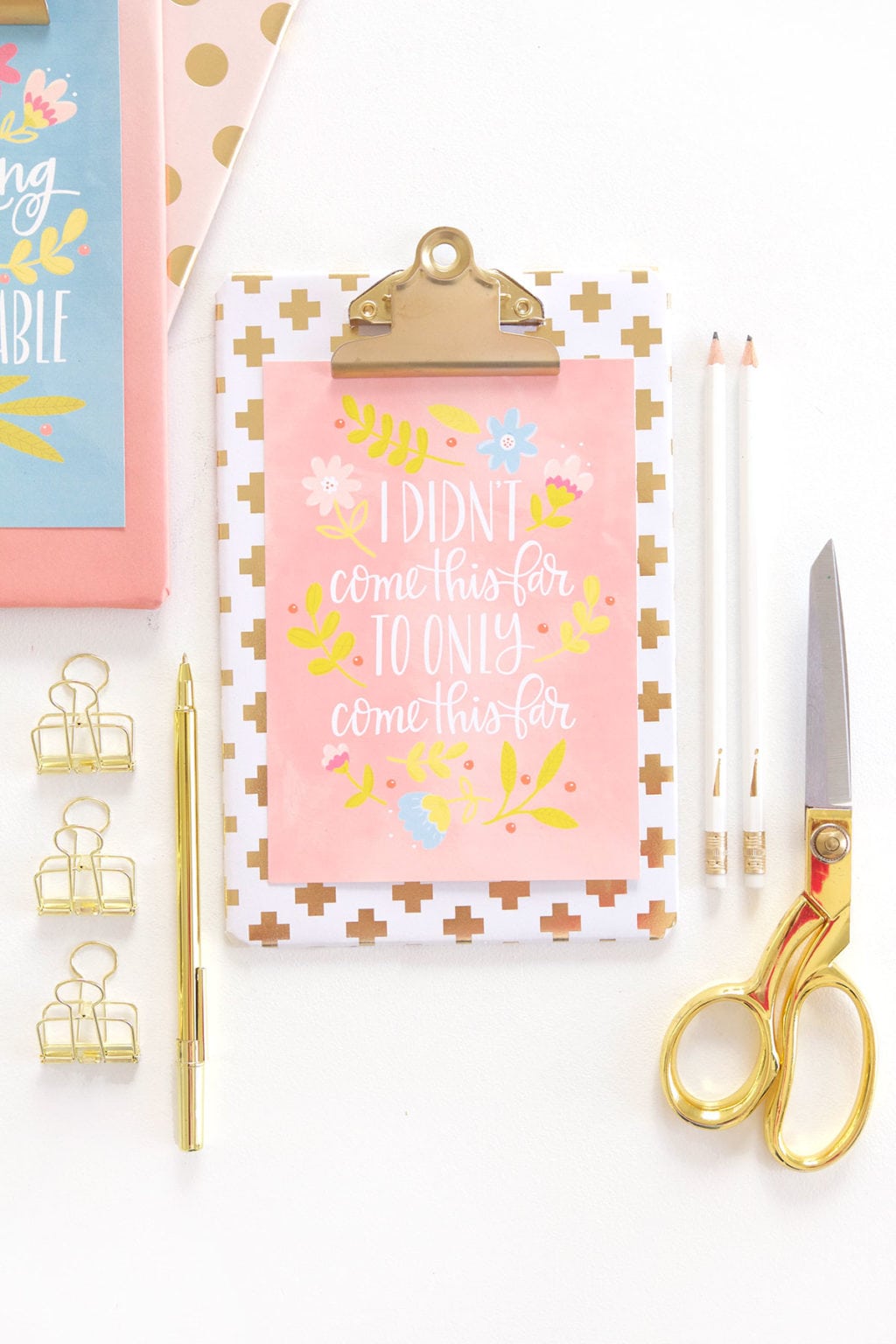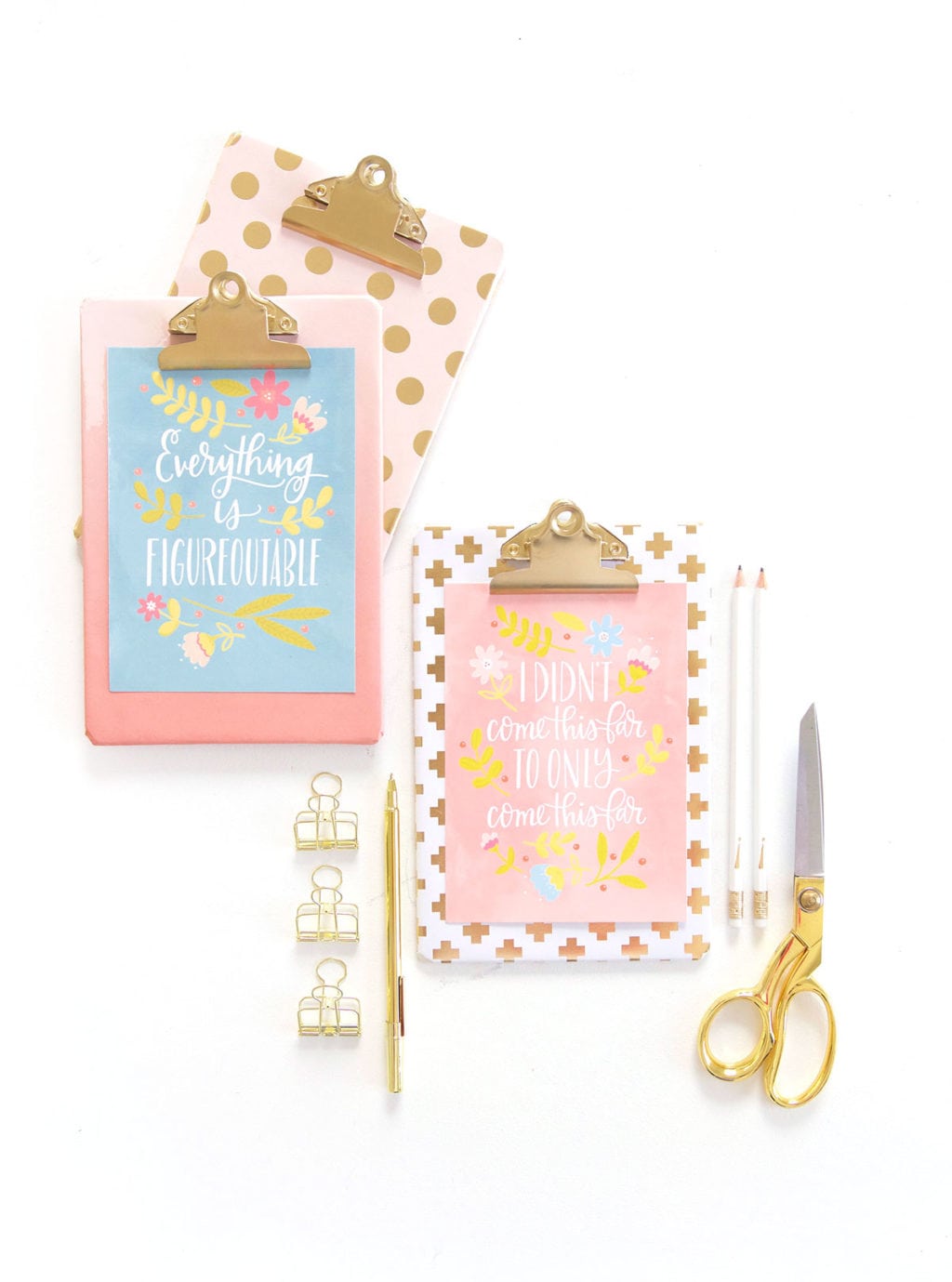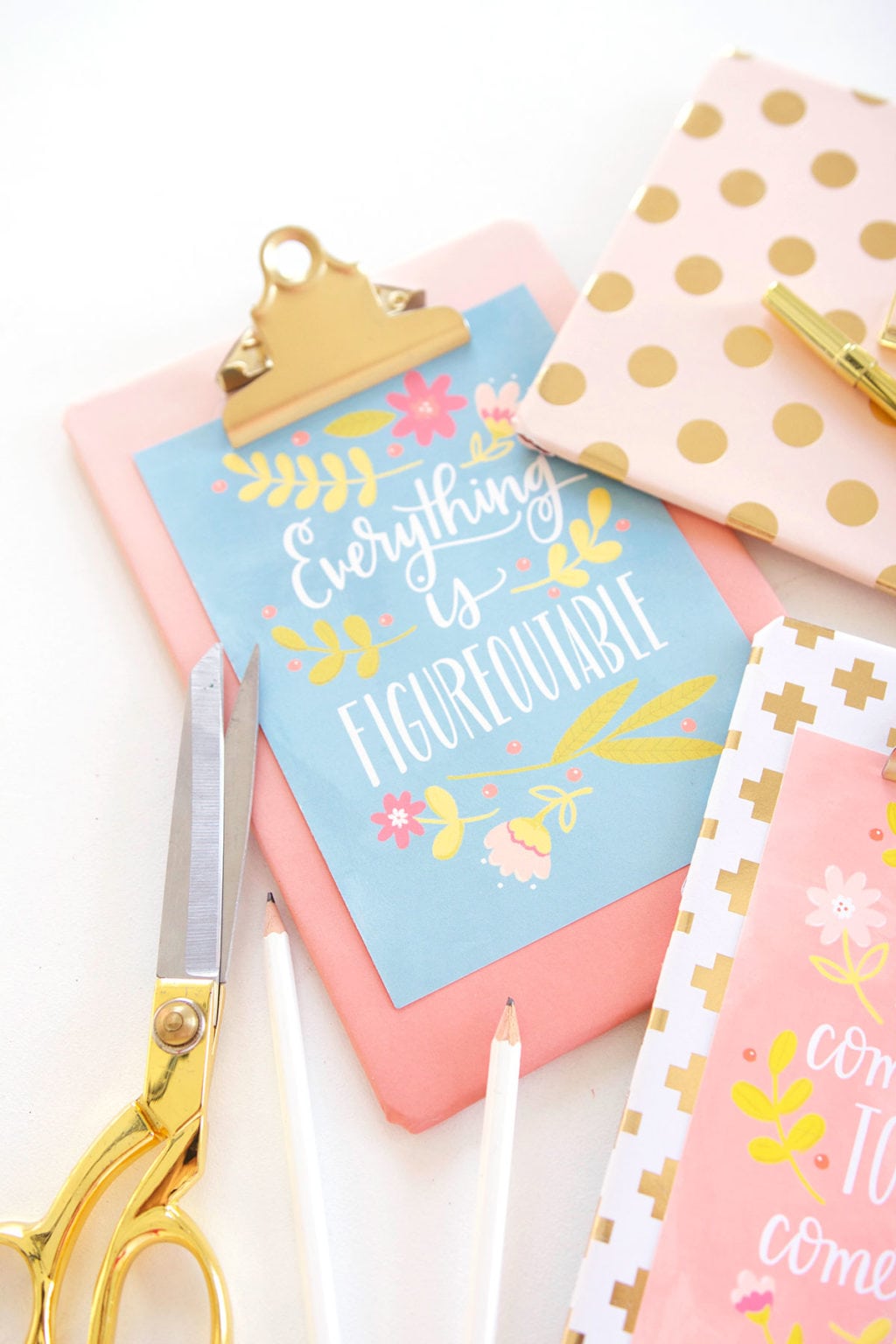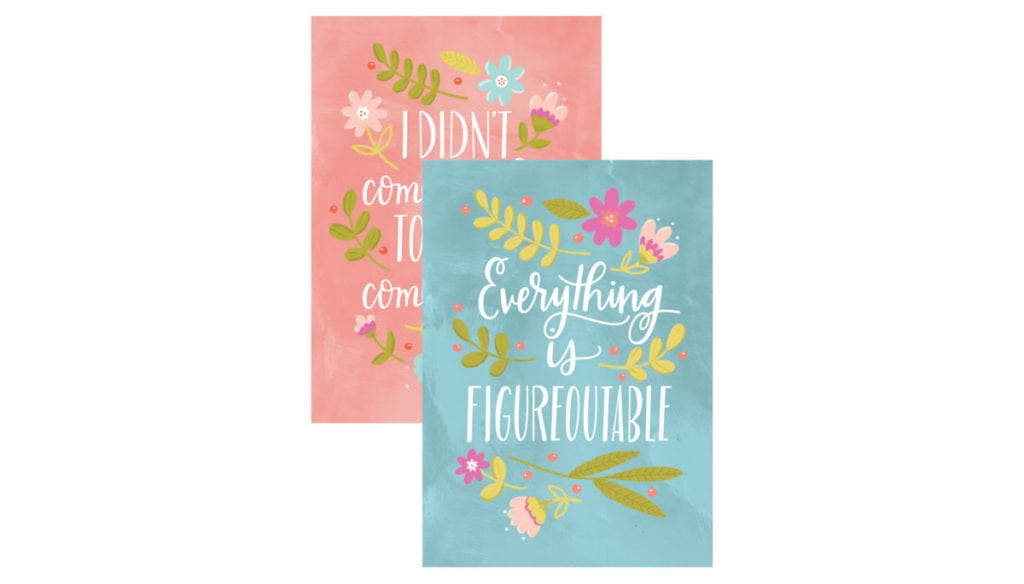 Illustration: K.Becca
Styling & Crafting: Amber Kemp-Gerstel
A shout out to Canon for sponsoring this content. All ideas, opinions and silly anecdotes are mine, all mine. Thanks for supporting all the amazing sponsors who help keep the lights on in this joint.