Turn on the TV. Or head to HSN.com and click "Watch Live." Do it now…unless of course you're reading the blog post on any other day but today. If that's the case, then none of this will make any sense.
Today, I'm on your TV screen with a brand new tool from We R Memory Keepers – the Frame Punch Board. It's the newest member of the punch board family and it's really easy to use. It's perfect for creating custom frames for photos, printables, cardmaking, scrapbooking…yada, yada, yada. You can watch me today and see this baby live and in action or you can keep on scrolling to see how I used this Frame Punch to create Perfect Paper Polaroid Frames using some scraps of patterned paper.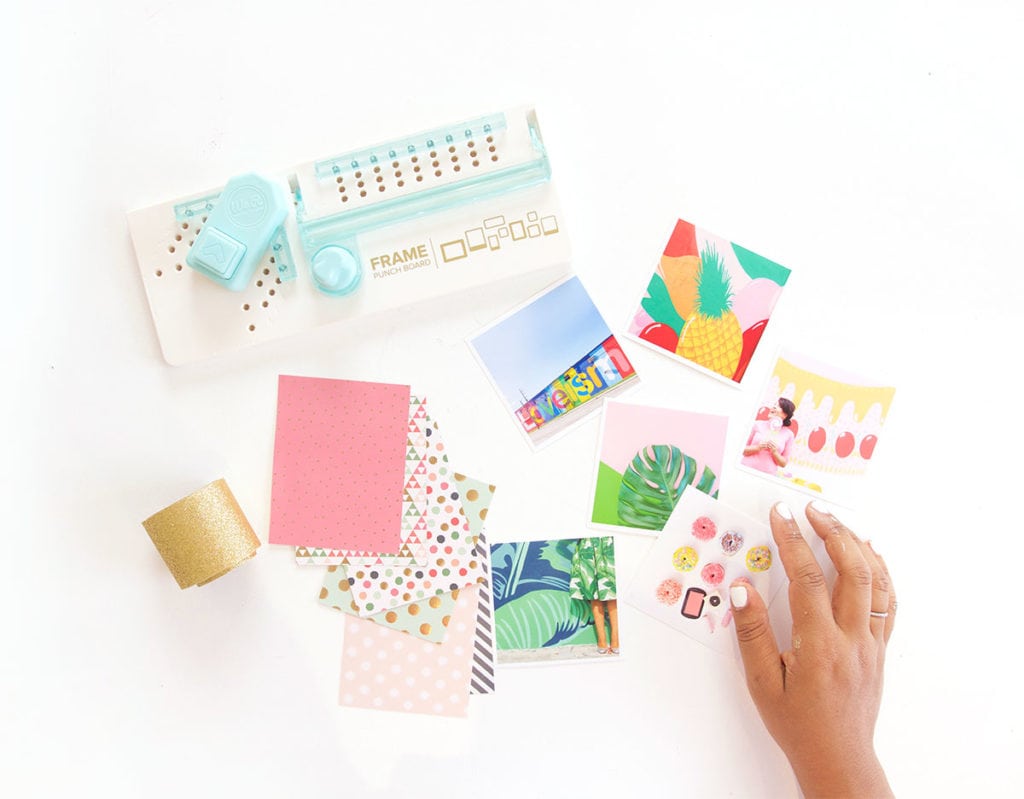 First up you'll need the goods:
The We R Memory Keepers Frame Punch Board (duh)
3 ½" x 4 ½" pieces of patterned paper – I find that these are the perfect dimension for creating Polaroid frames
3 ½" square photos (see how I print square photos here)
Wide glitter tape (optional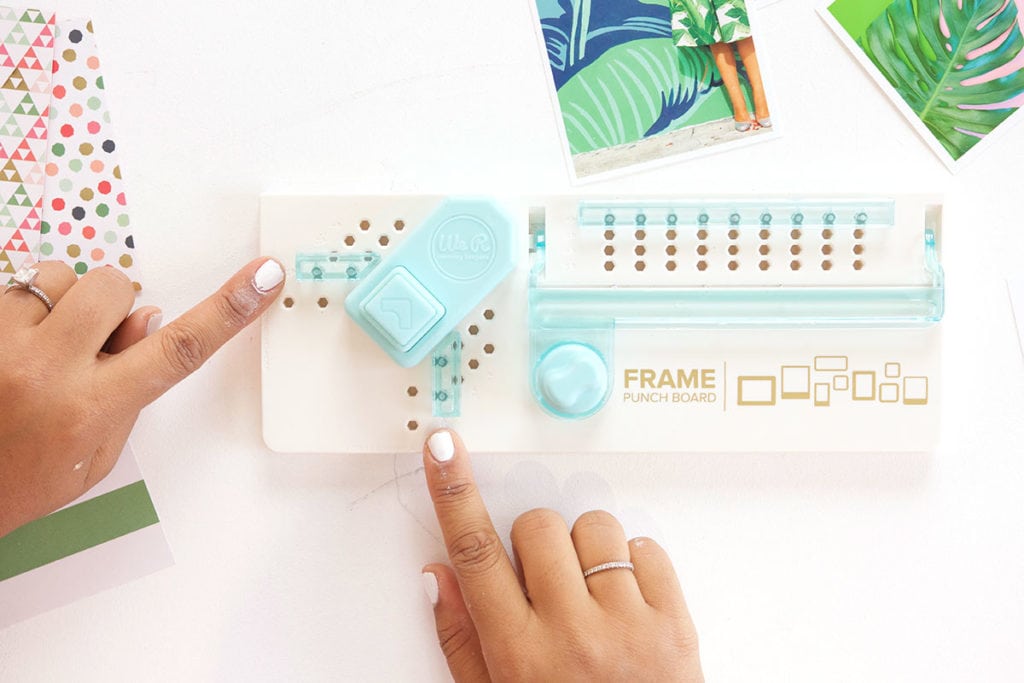 On the left side of the Frame Punch Board, is the corner punch. Each row of holes corresponds with the width of the frame border with two blue pegs that you place into the holes on your desired border width. You can choose from .25", .5", .75" and 1.0". For these Polaroid frames, place both pegs in the .25" holes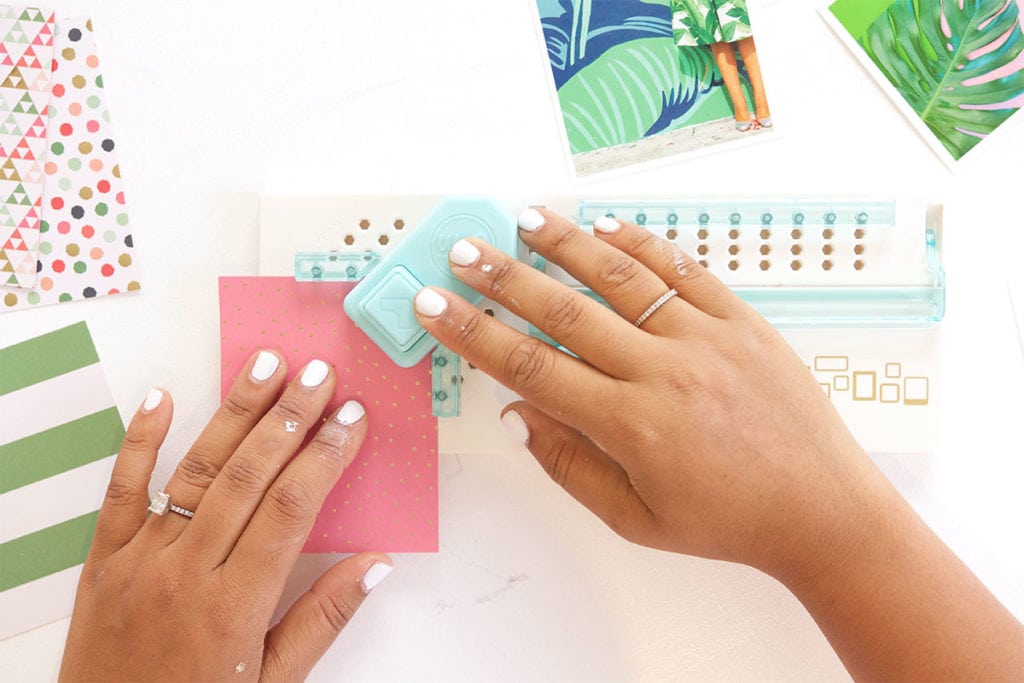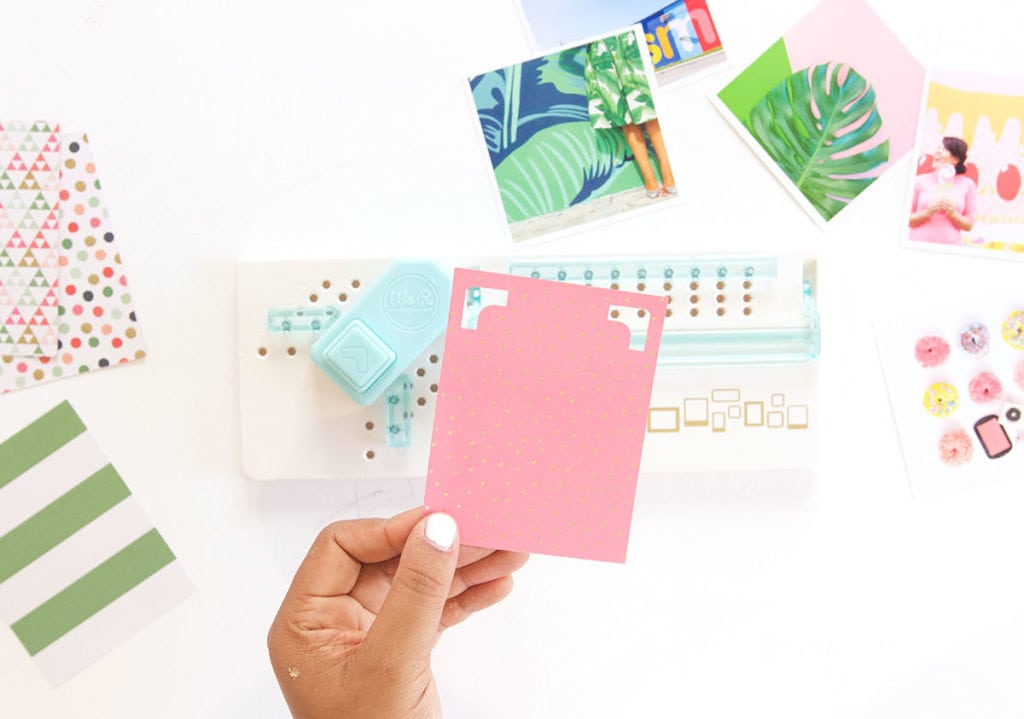 With your paper held vertically, punch the upper right and left corners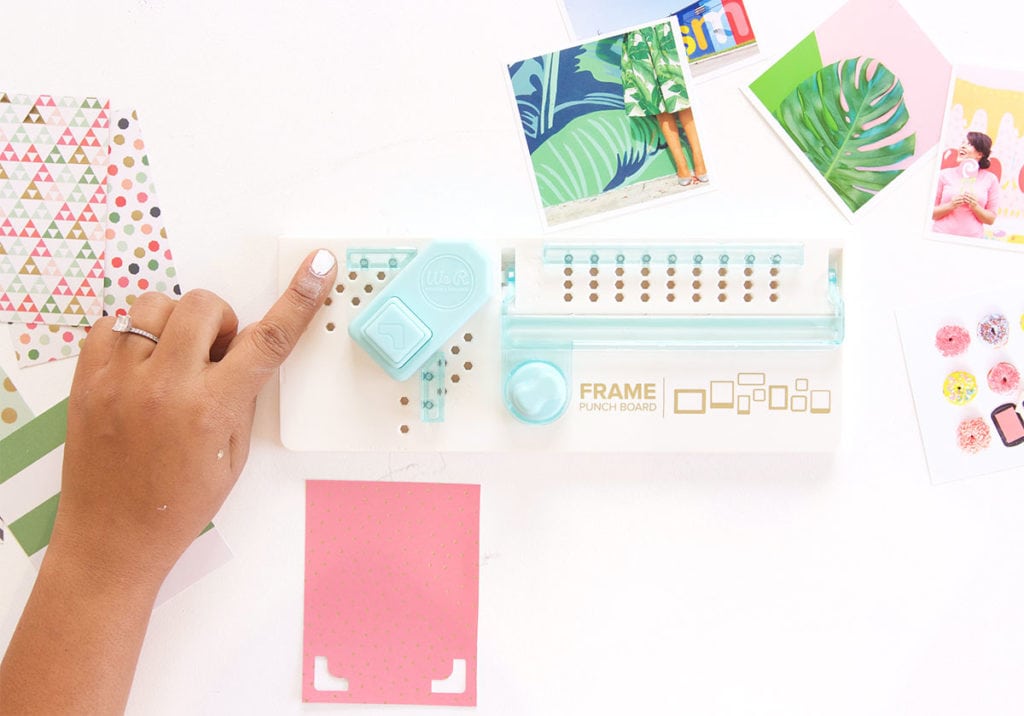 Now, move the leftmost peg into the 1" hole. Turn the patterned paper so that the unpunched side is placed in the corner punch. Again, punch the right and left side of the paper. You're paper will now look like this: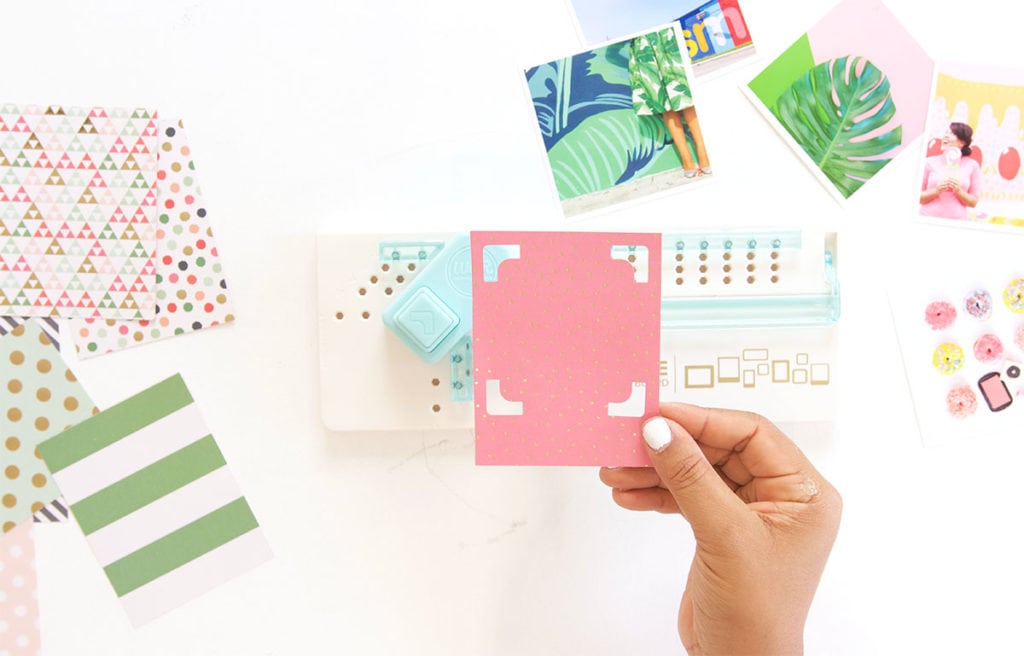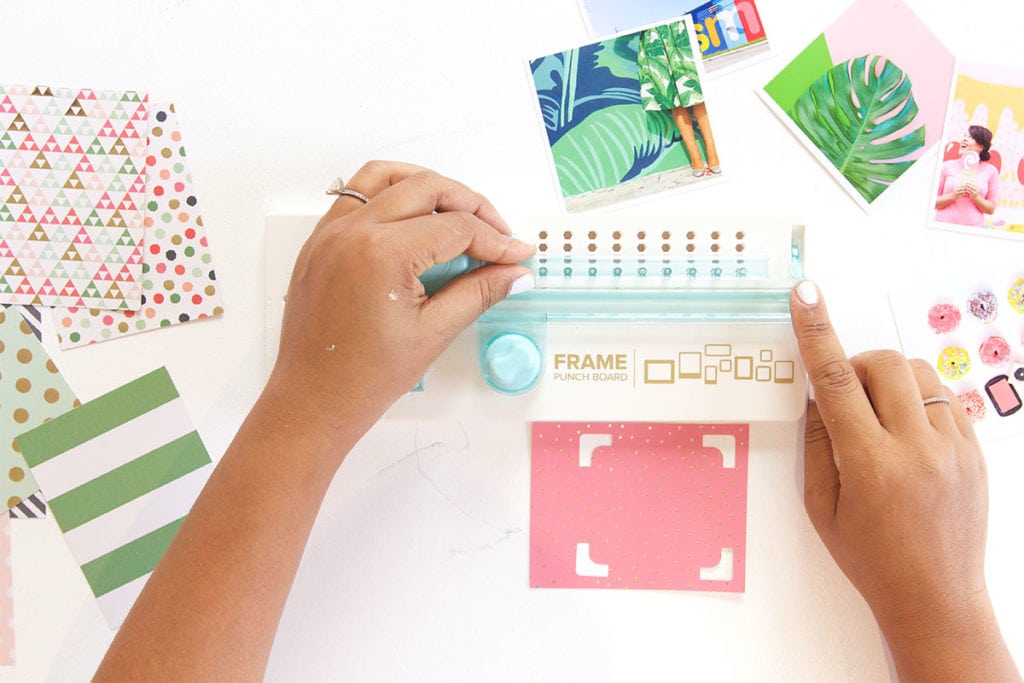 Time to move the Polaroid Paper Frame party over to the cutting tool. There you'll find a removable plastic blue bar with pegs on it. This bar can move up and down into holes the that measure .25", .5", .75" and 1.0" from the frame border.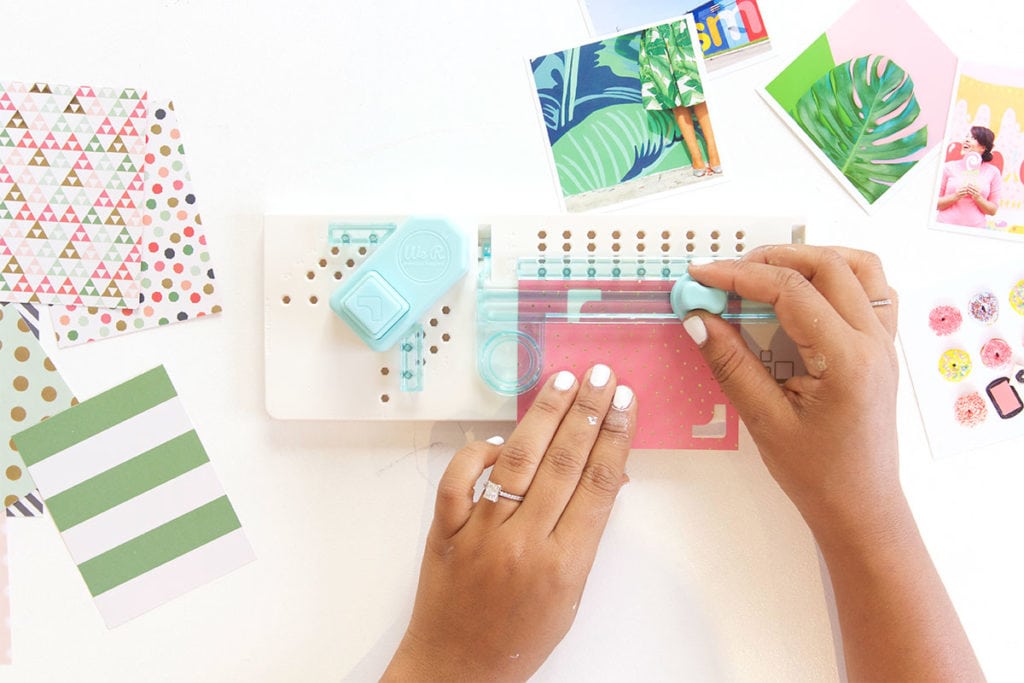 Insert the blue bar into the .25" line of holes and cut across the sides and top of the Polaroid frame, leaving the bottom uncut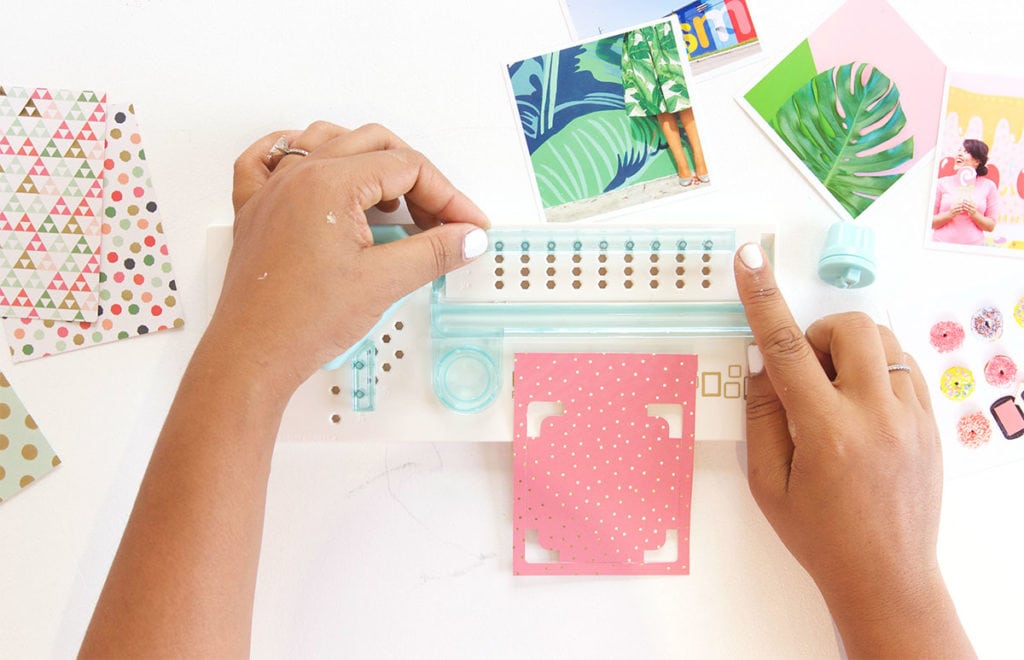 Move the blue bar to the 1" line of holes and cut across the bottom of the Polaroid frame.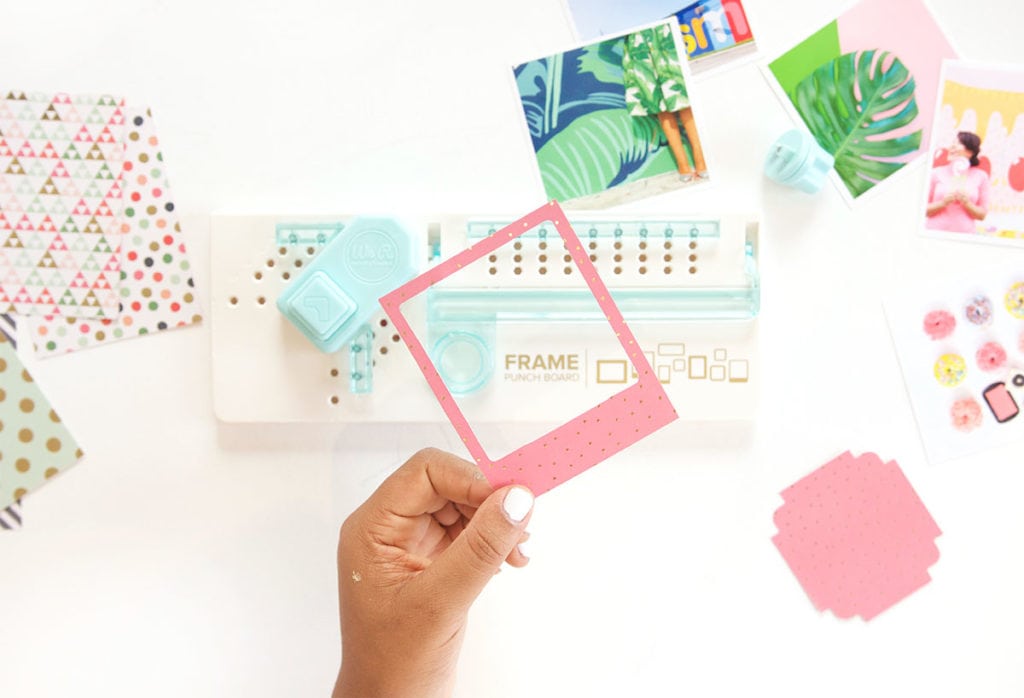 Design Tip: Glitter Dip It!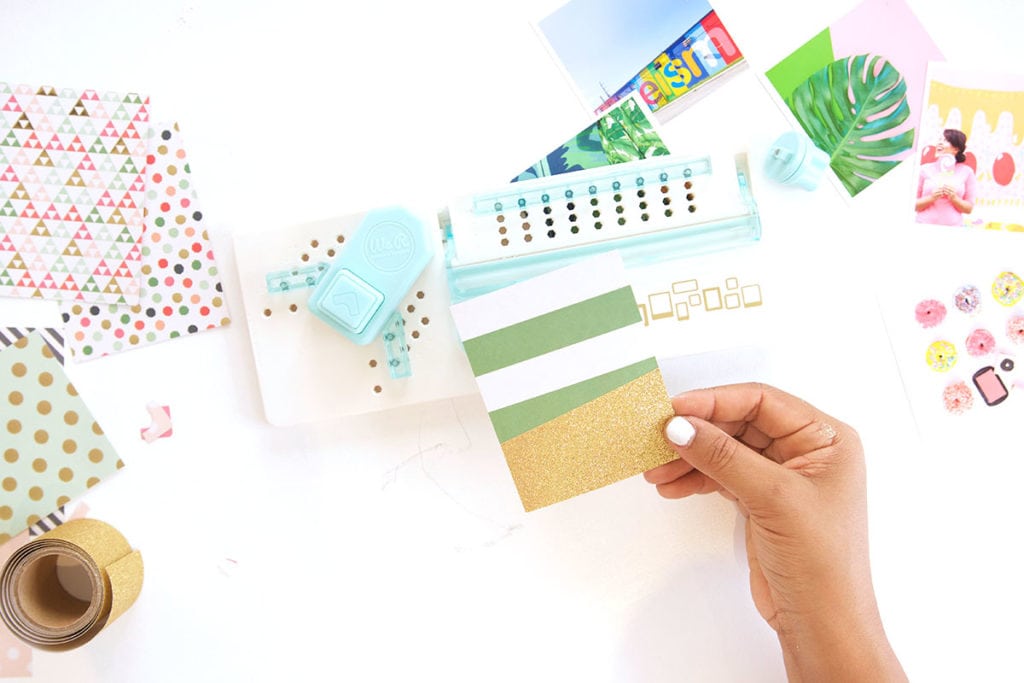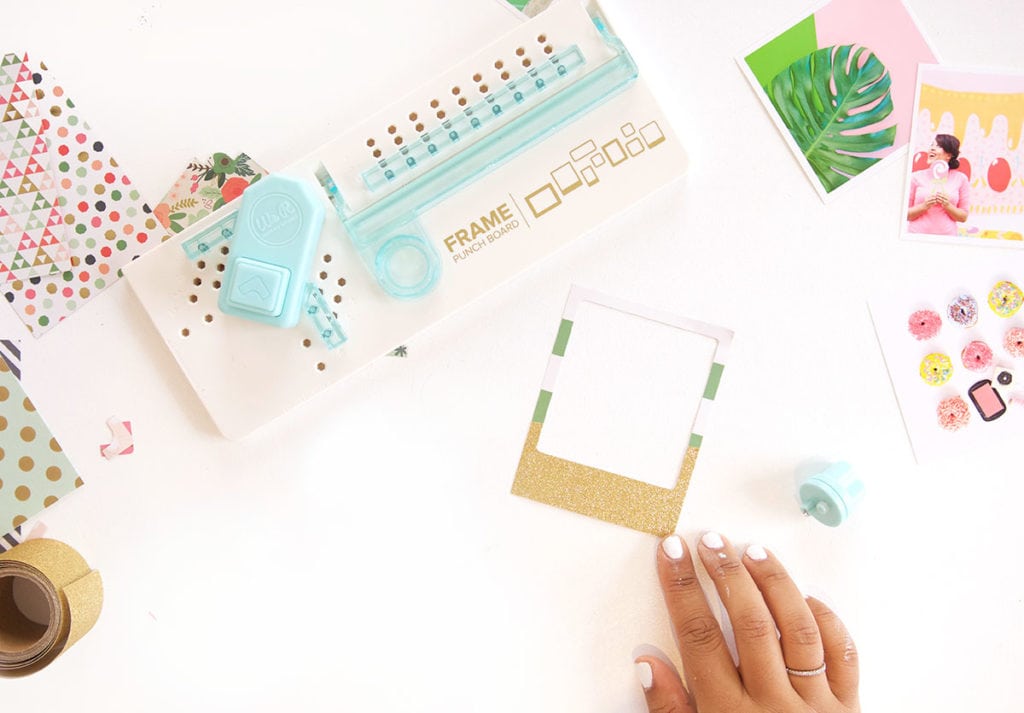 Add a strip of wide glitter tape to the bottom of your patterned paper, then cut it using the Frame Punch Board.