This project was completed in partnership with Behr. All projects, photos and opinions are mine, mine, mine! Thanks for supporting the collaborations that keep the lights on in this joint!
Labor Day is coming soon, which means I'm making a last ditch effort to convince you to host some sort of picnicking event! The weather is still cooperating and there is still time to drag out the grill before everyone runs inside to usher in the holiday season.
If you're planning any sort of food focused gathering for the upcoming Labor Day holiday, I'm gonna show you how to paint gingham directly onto a plywood table top! It's easy and totally different way to picnic without sitting on a gingham blanket.
First, a few of tips on how to paint gingham:
Select a light, medium and dark shade of your color. In this case, I wanted to create a classic red gingham pattern so I went with three shades of Behr Premium Plus Ultra: Roulette (light shade), 100 MPH (medium shade) and Stiletto Love (dark shade).
Stick with a white background color. Depending on your gingham color, you can probably get away with a cream background, but for this red gingham table, bright white was the way to go.
Sample jars are the perfect size for each color you use, making this a pretty affordable project since you don't need to purchase a full gallon of paint. Depending on the size of your tabletop, you may want to grab a quart of whatever background color you're using.
To create this table I used the Ikea Melltorp Underframe as a base and then purchased a piece of 3/4″ thick pine board which I cut to 30×50″ to fit perfectly on top of the frame.
How to Paint  a Gingham Table Top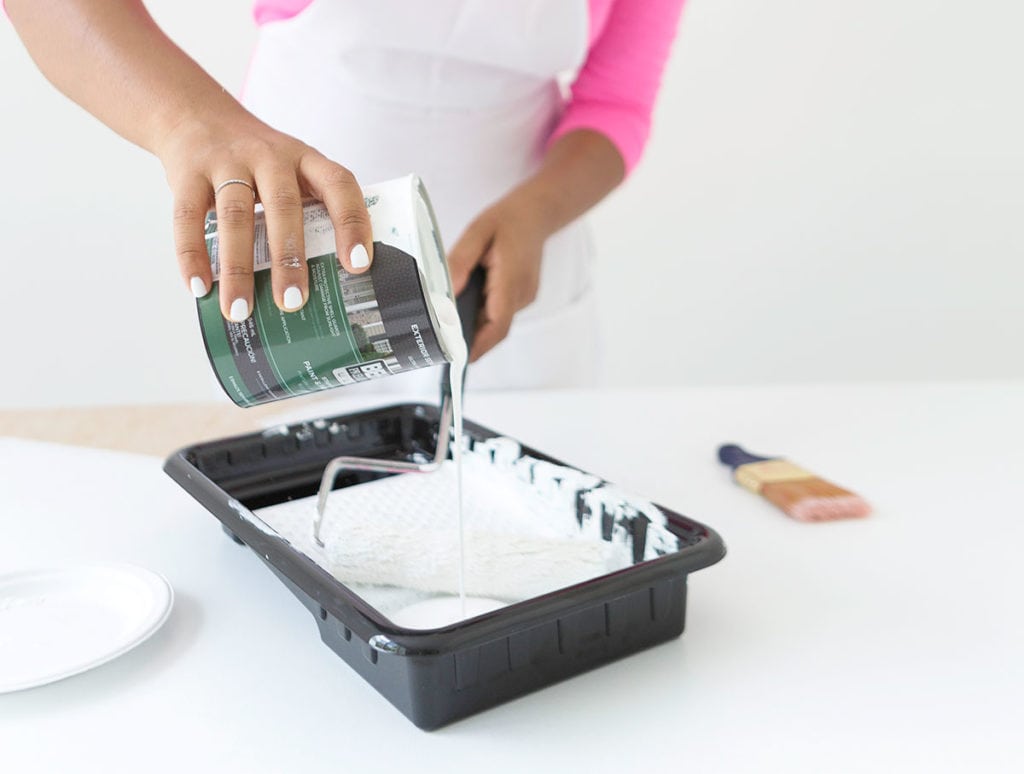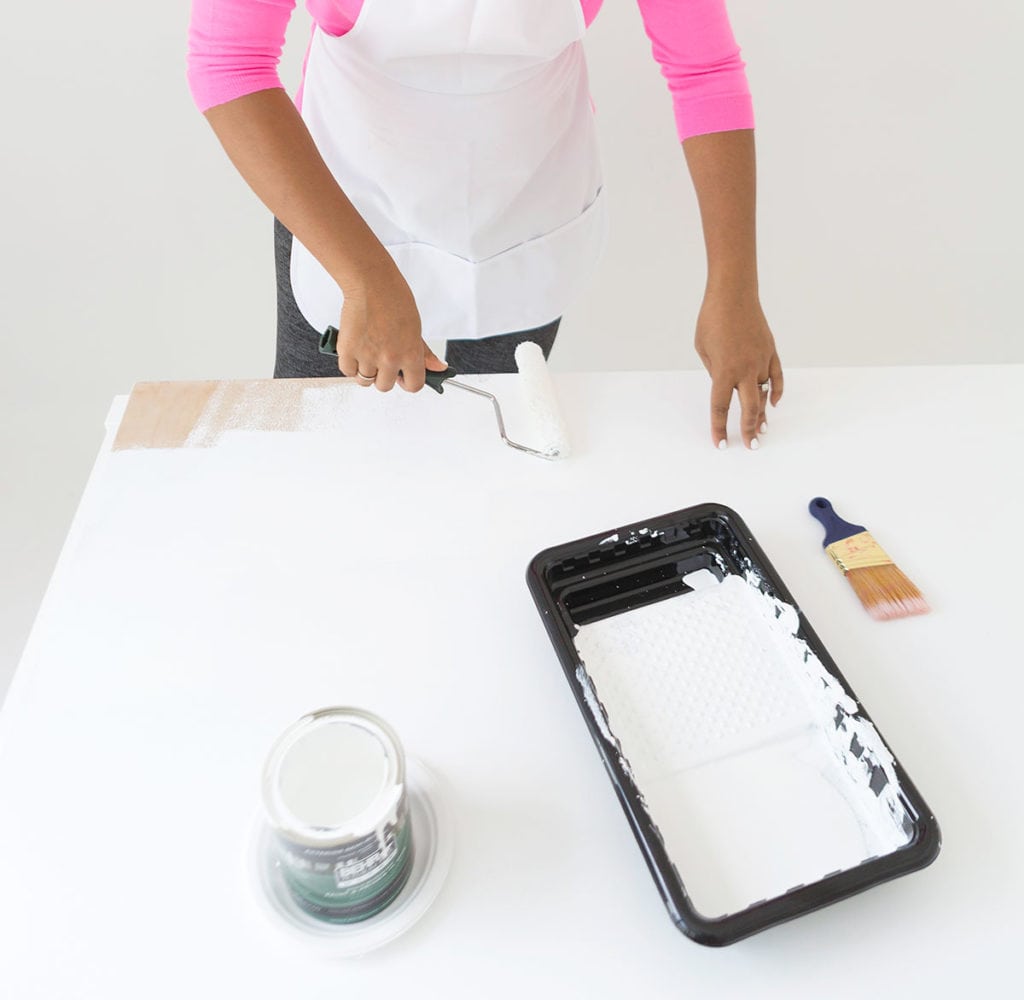 Start by painting the entire pine board with white paint….be sure to get the sides!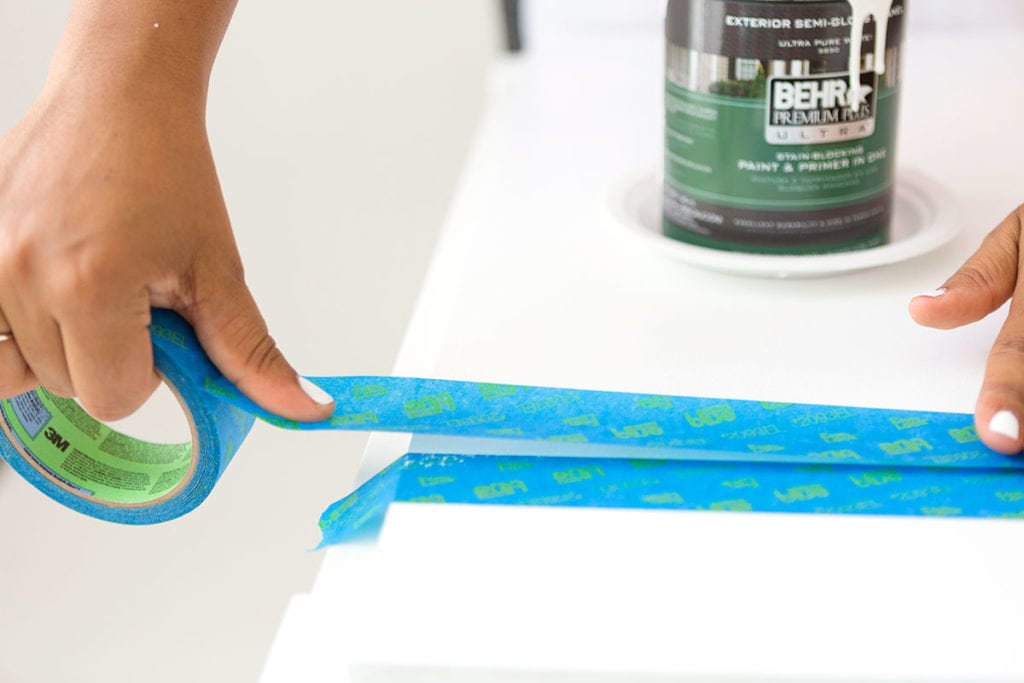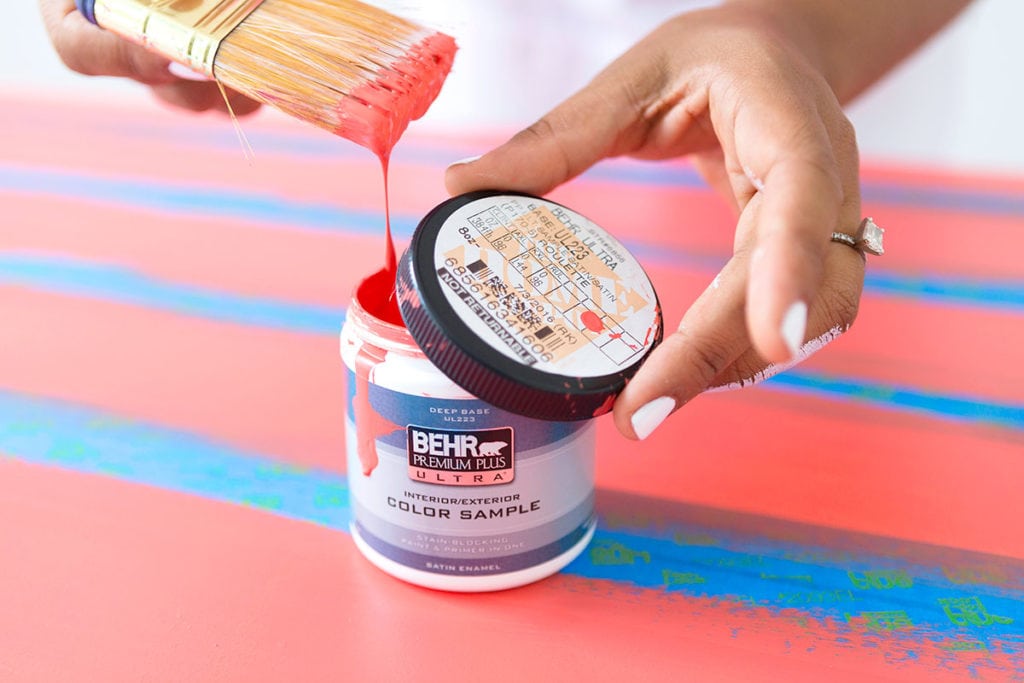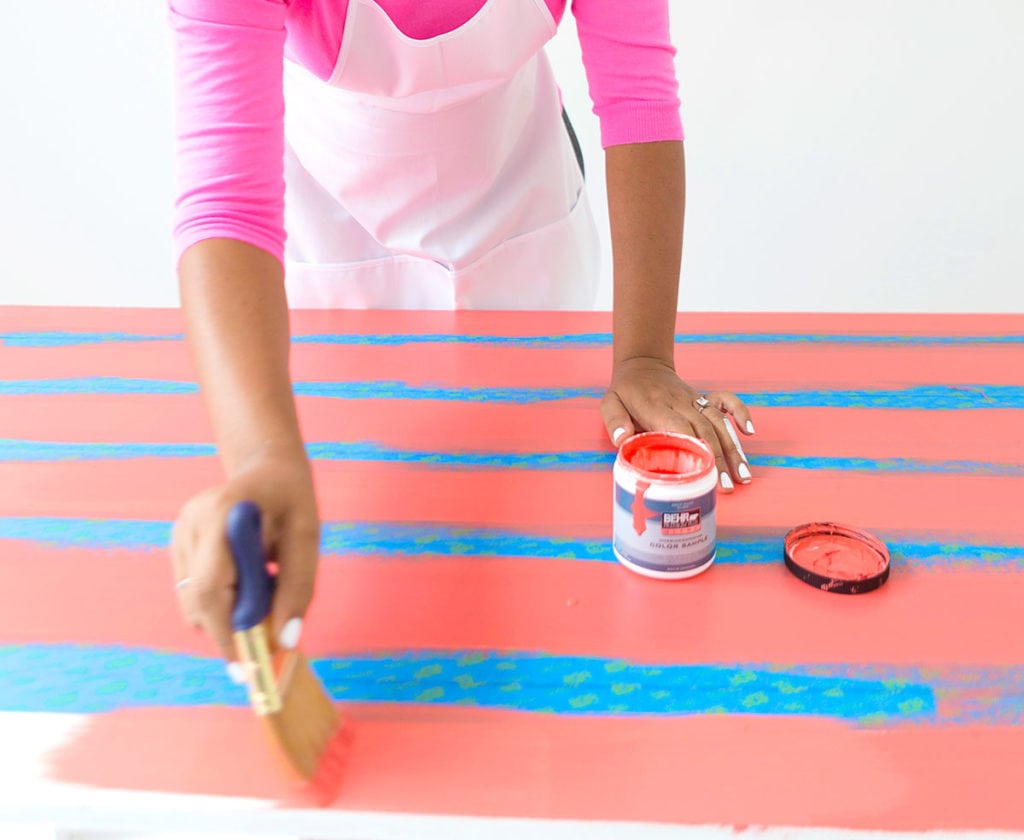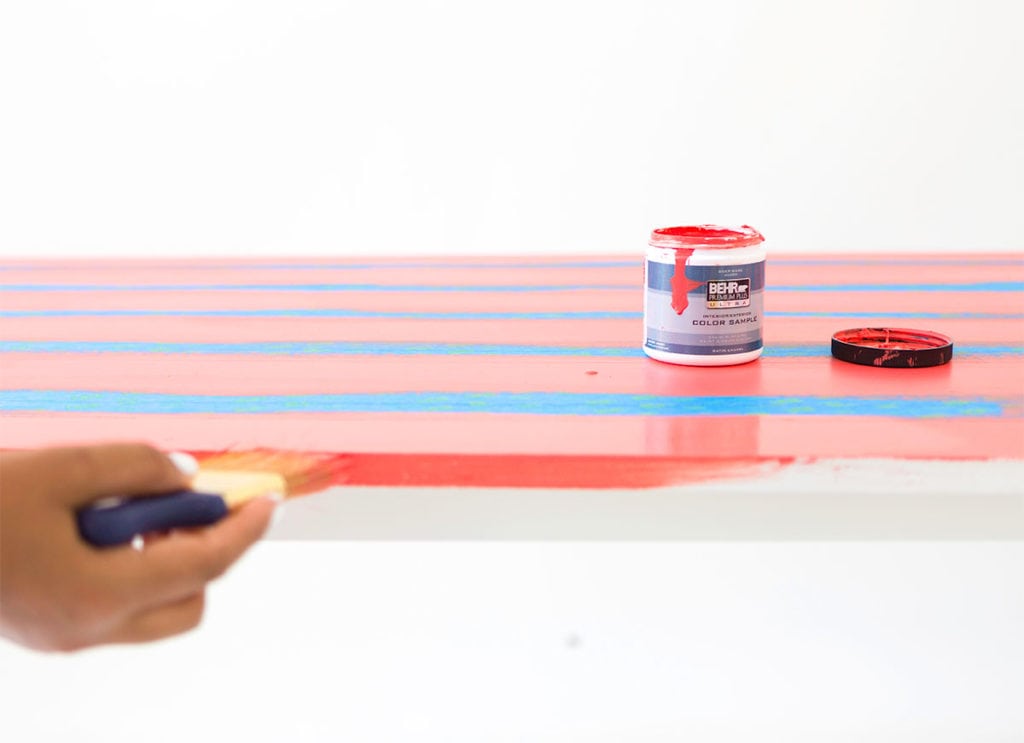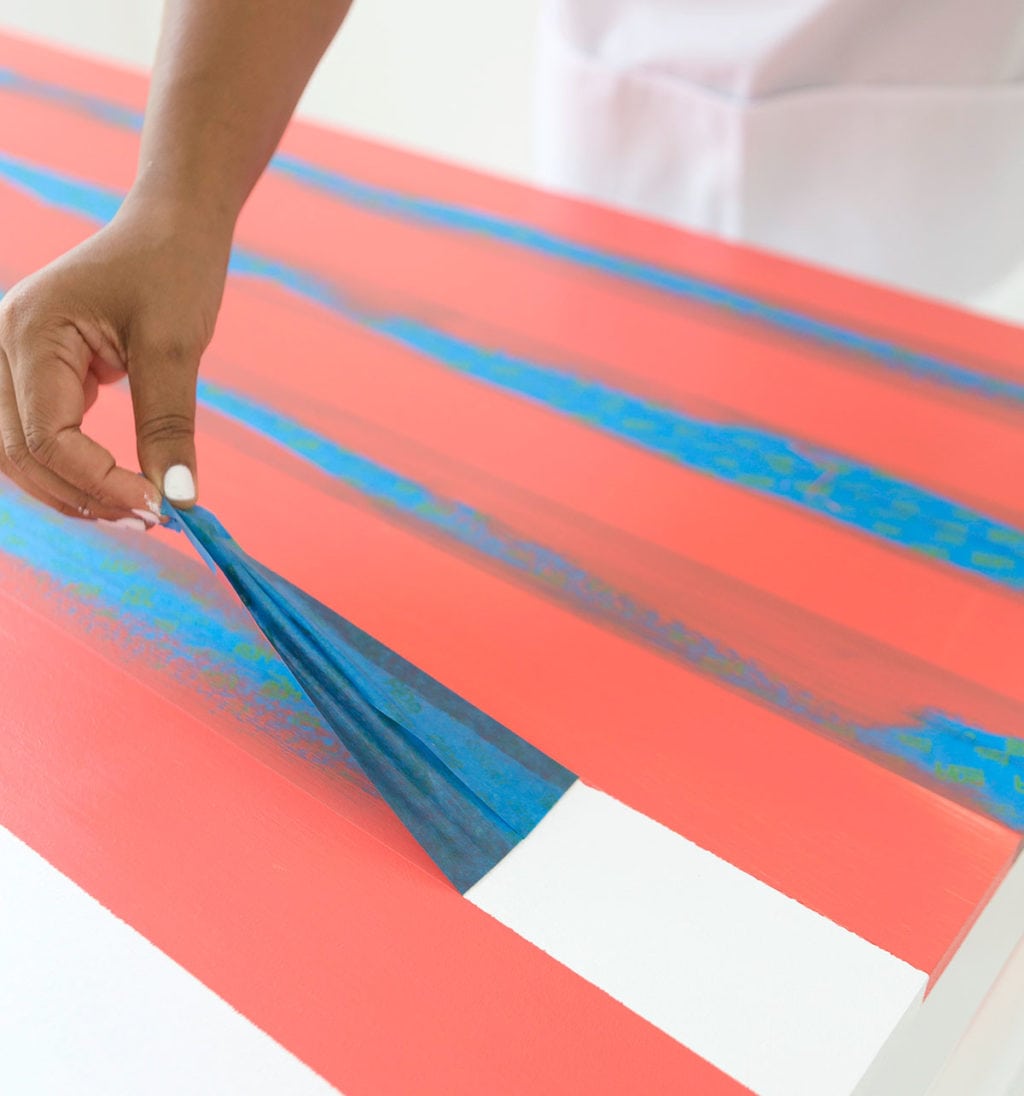 Allow the white paint to dry completely, then lay down strips of painter's tape horizontally along the table top. I used two strips of painter's tape per stripe so that they were nice and wide.
Once the painter's tape is in place, apply the light shade of paint and remove the tape to reveal perfect stripes.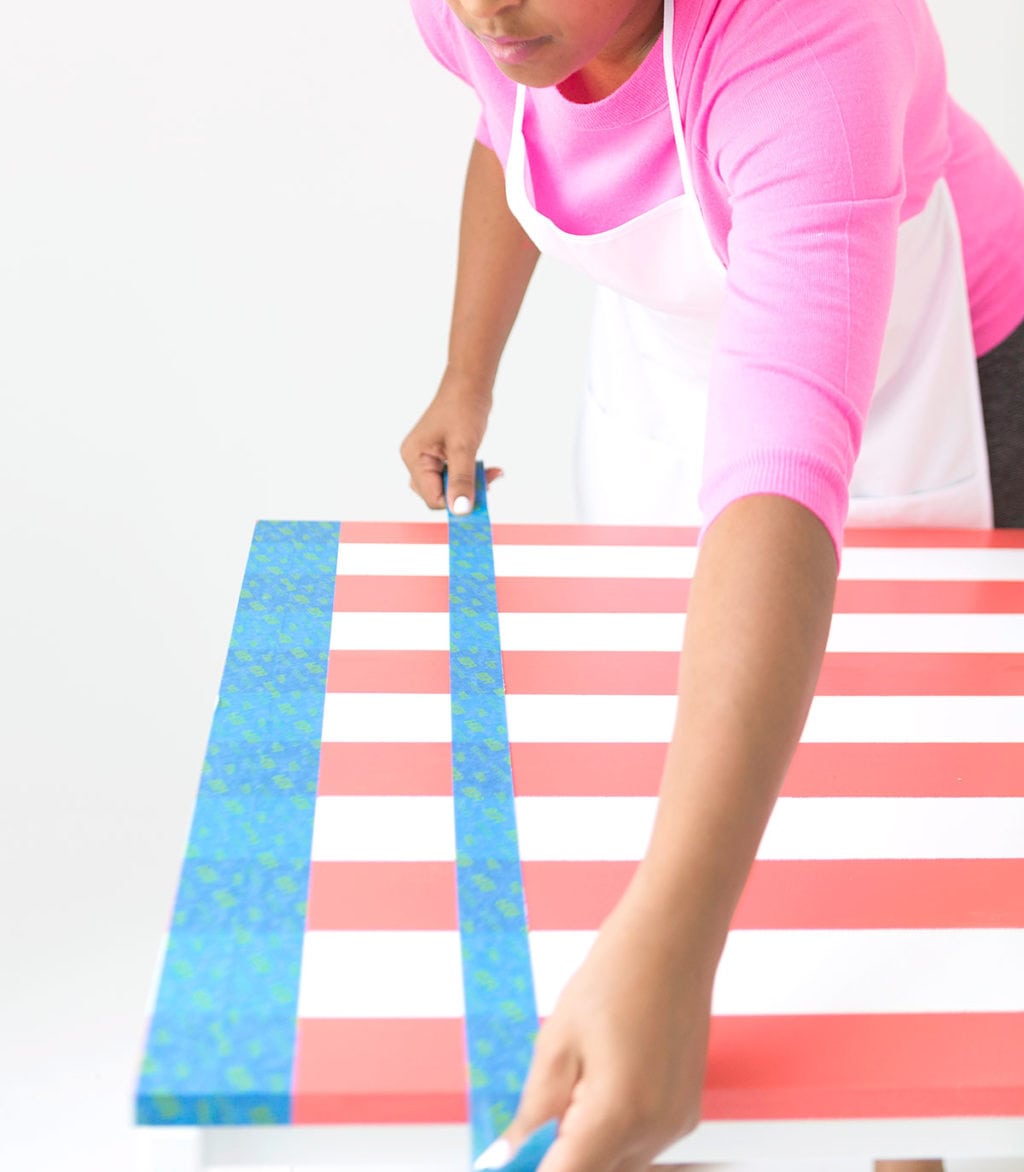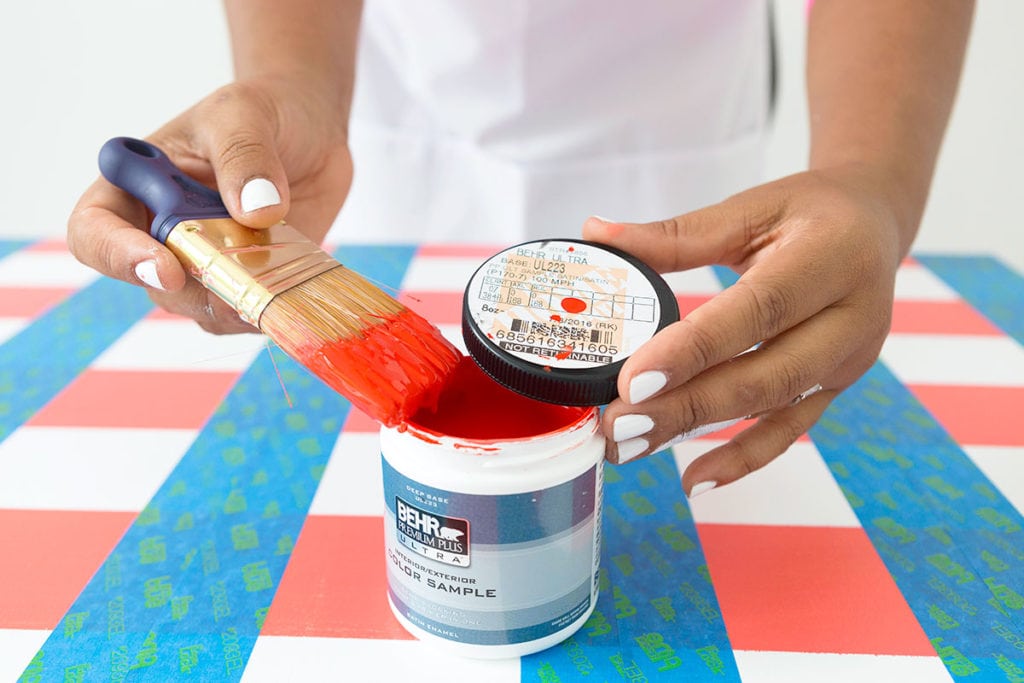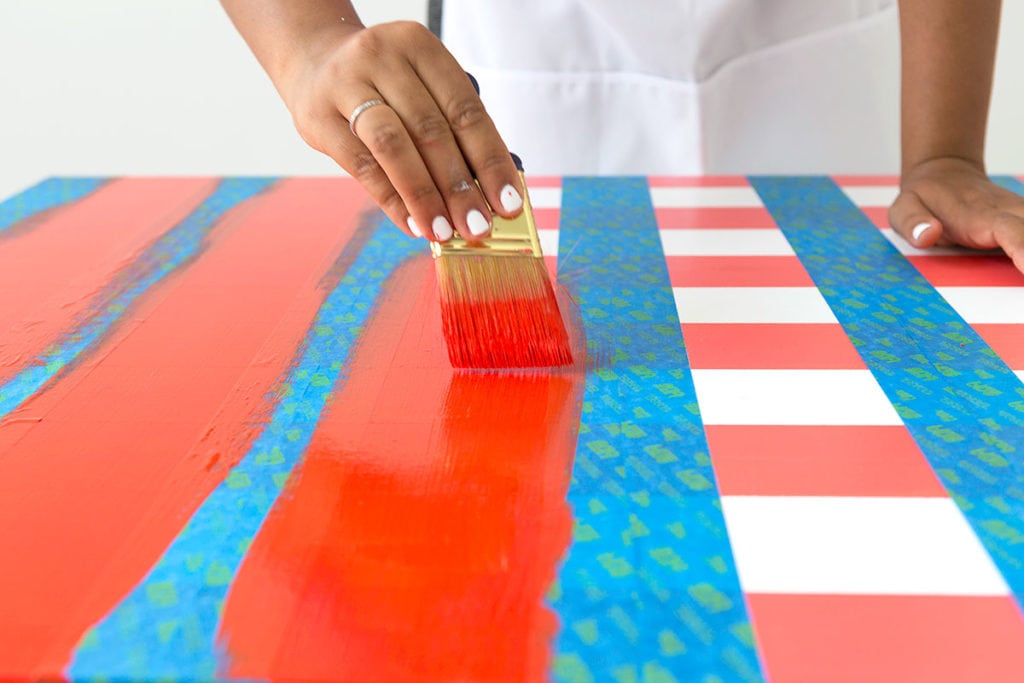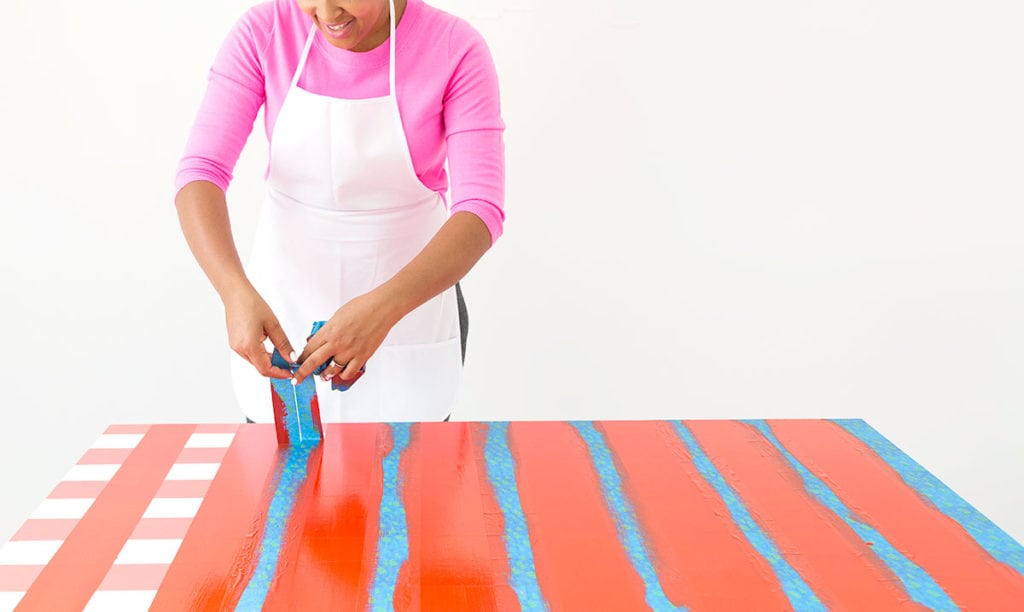 Next, apply painter's tape in the opposite direction and paint with the medium shade of paint. After you've painted the stripes, remove the strips of tape. You're almost there!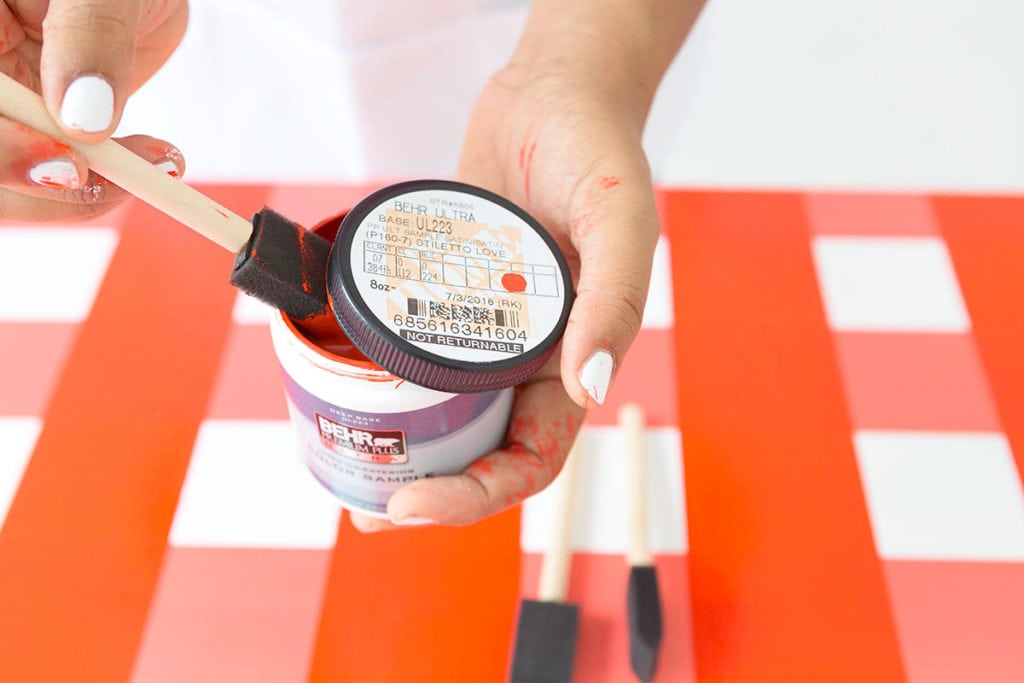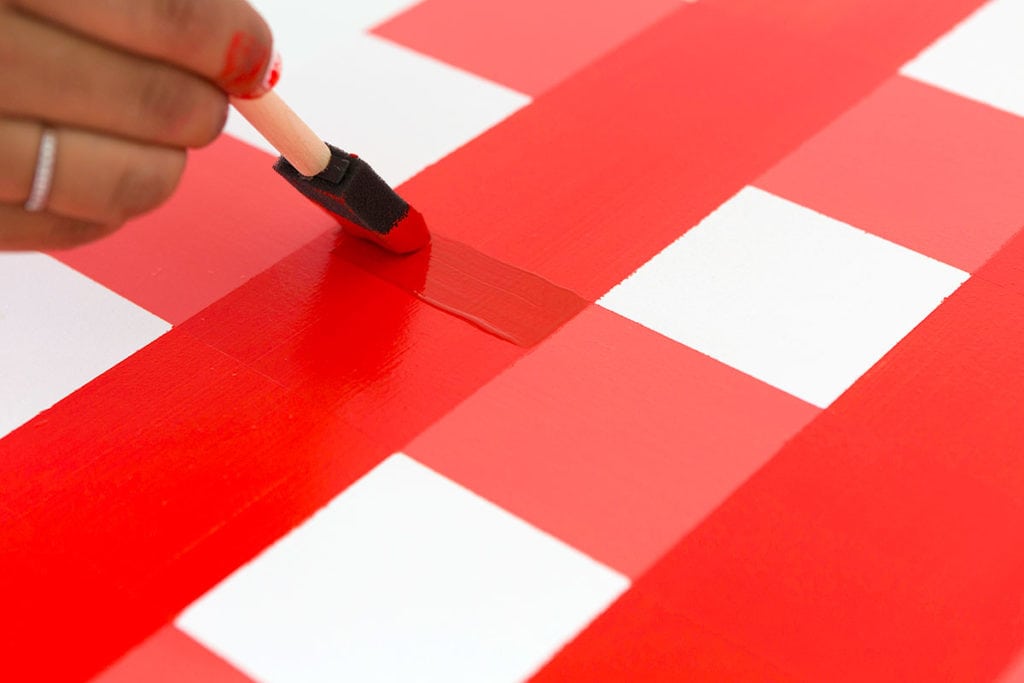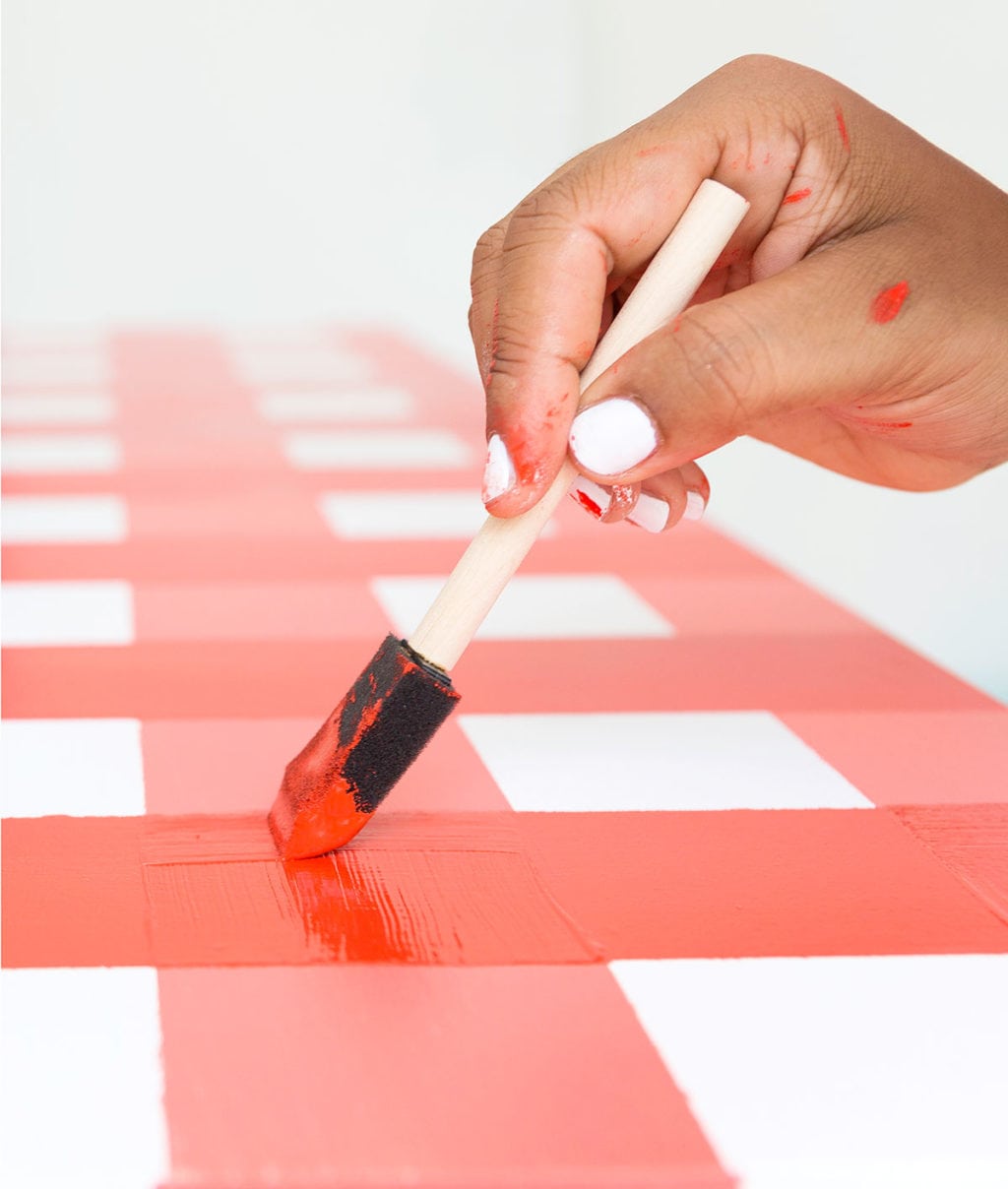 To finish the gingham pattern, grab the darkest shade and paint a square on each segment where the light and medium shades overlap. Just like in a fabric gingham pattern, she area should be a little darker than the rest since it's where the two other shades of red intersect.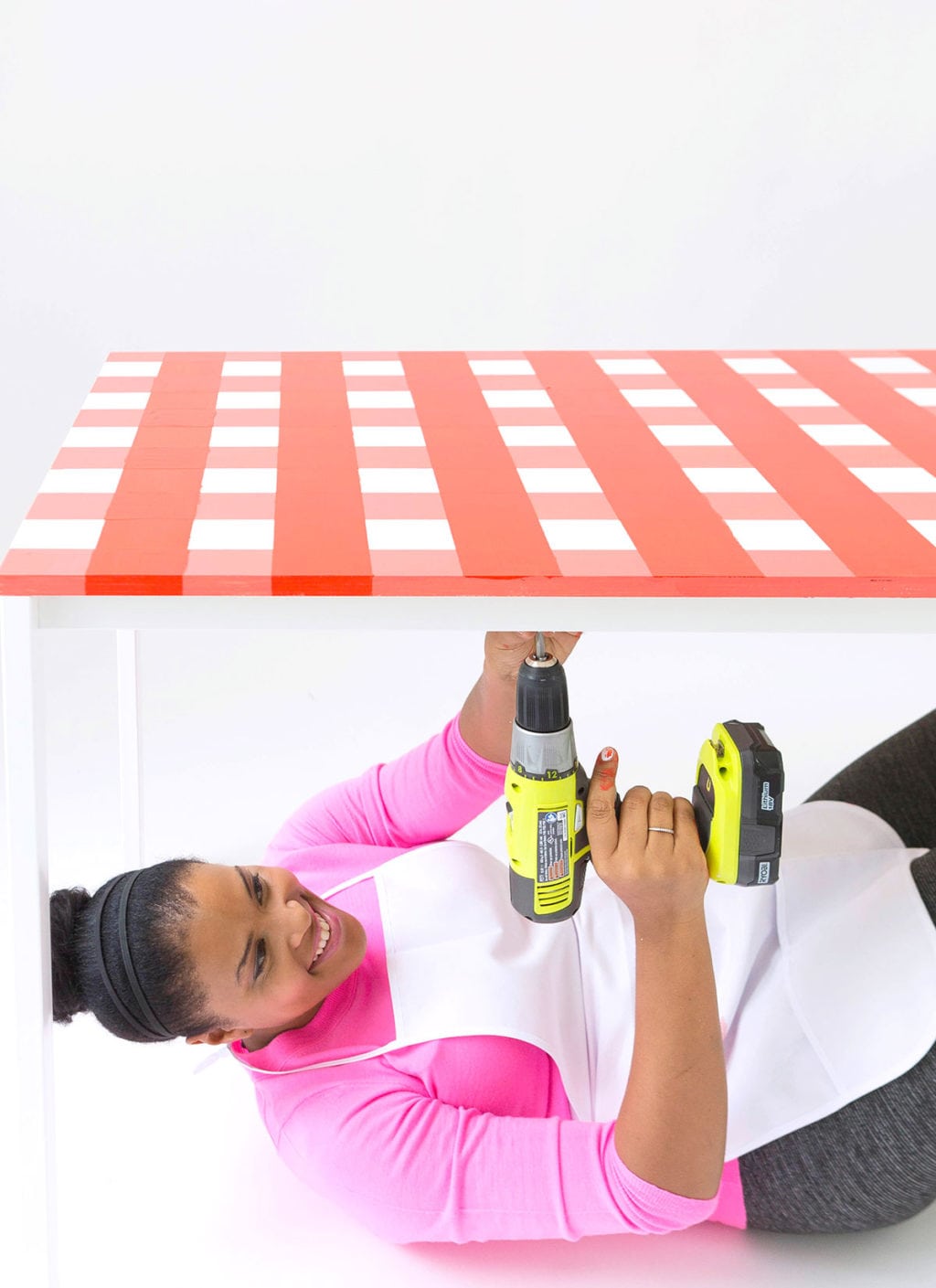 Last thing left to do, use wood screws to securely attach the frame to your table top.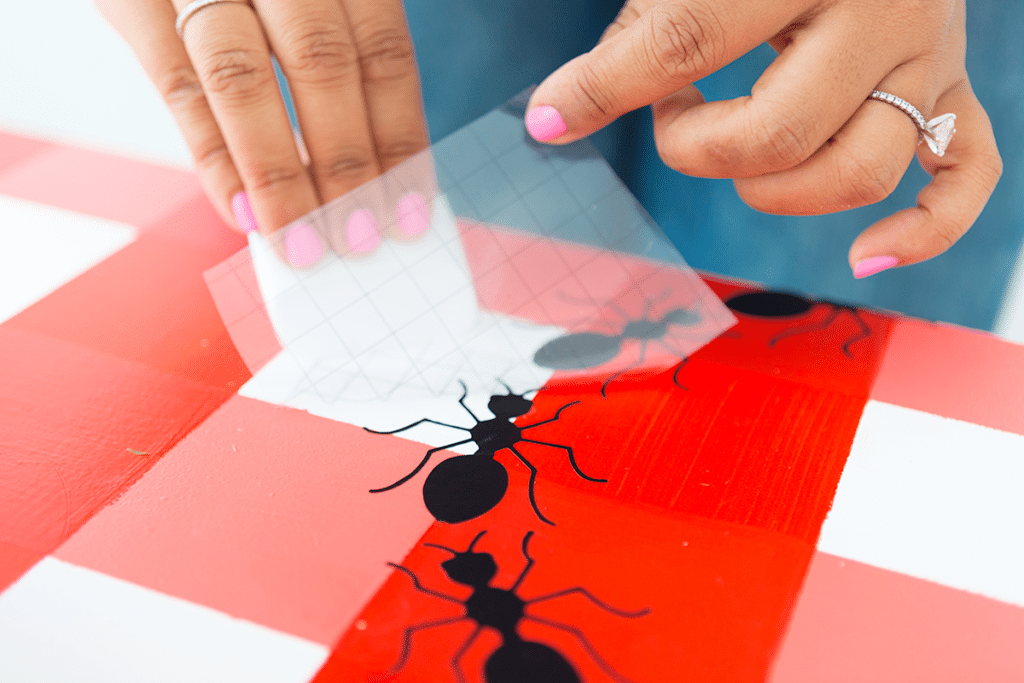 PRO TIP:
If you really wanna jazz up your gingham, you can cut a few ants from black vinyl. I made these little critters with my Cricut Explore and applied them directly to the table.  It adds a little bit of whimsy to the table top and really drives home the picnic theme.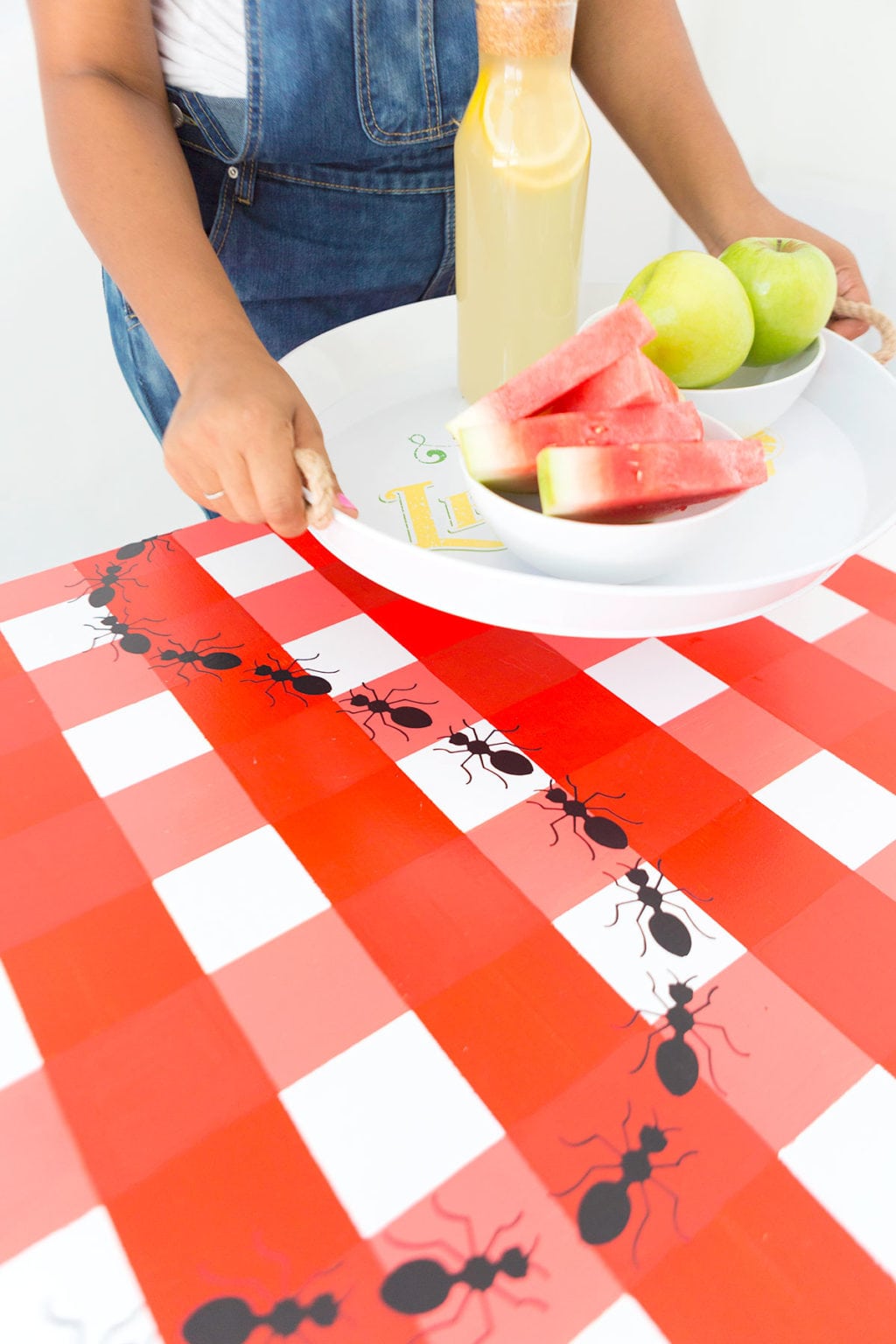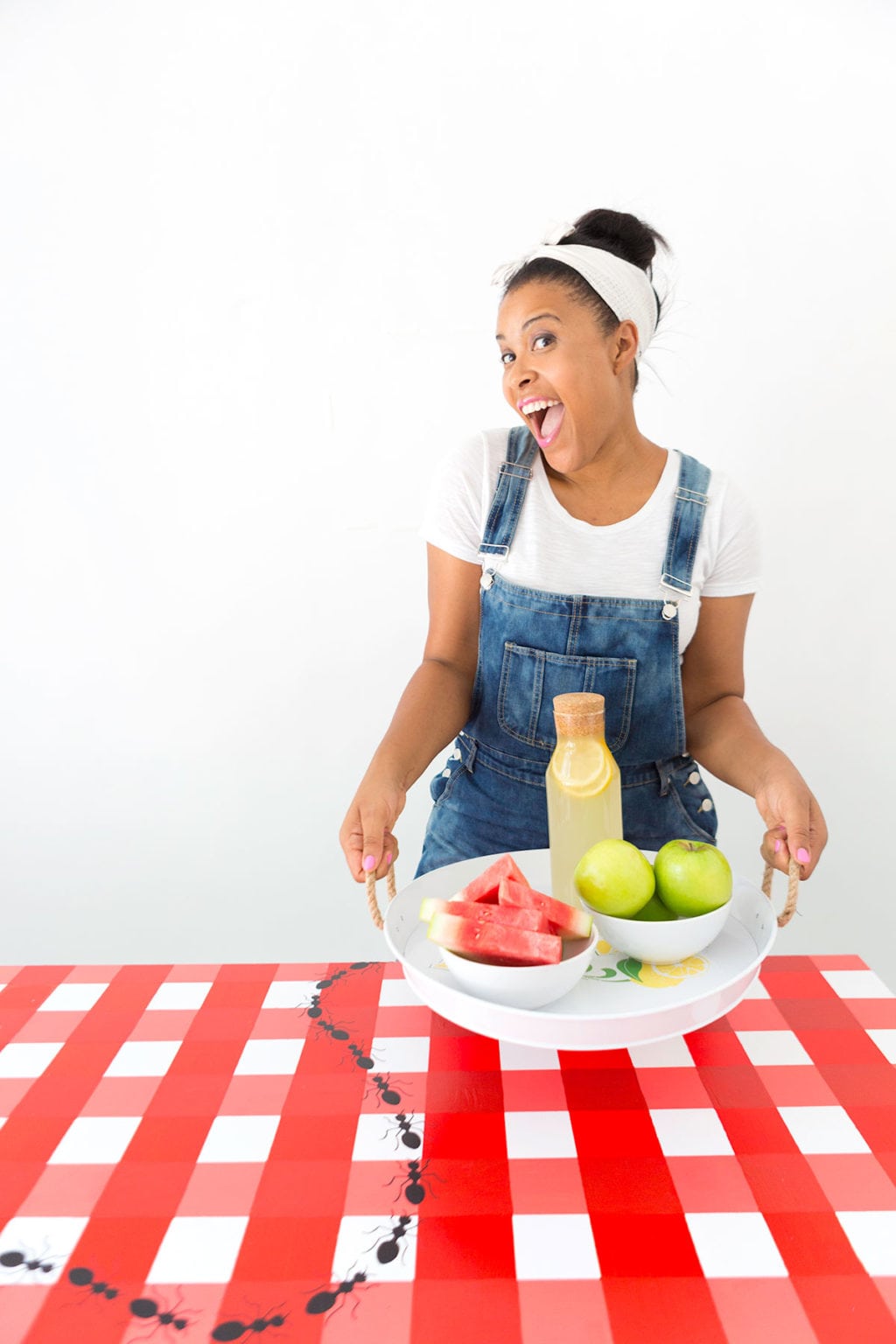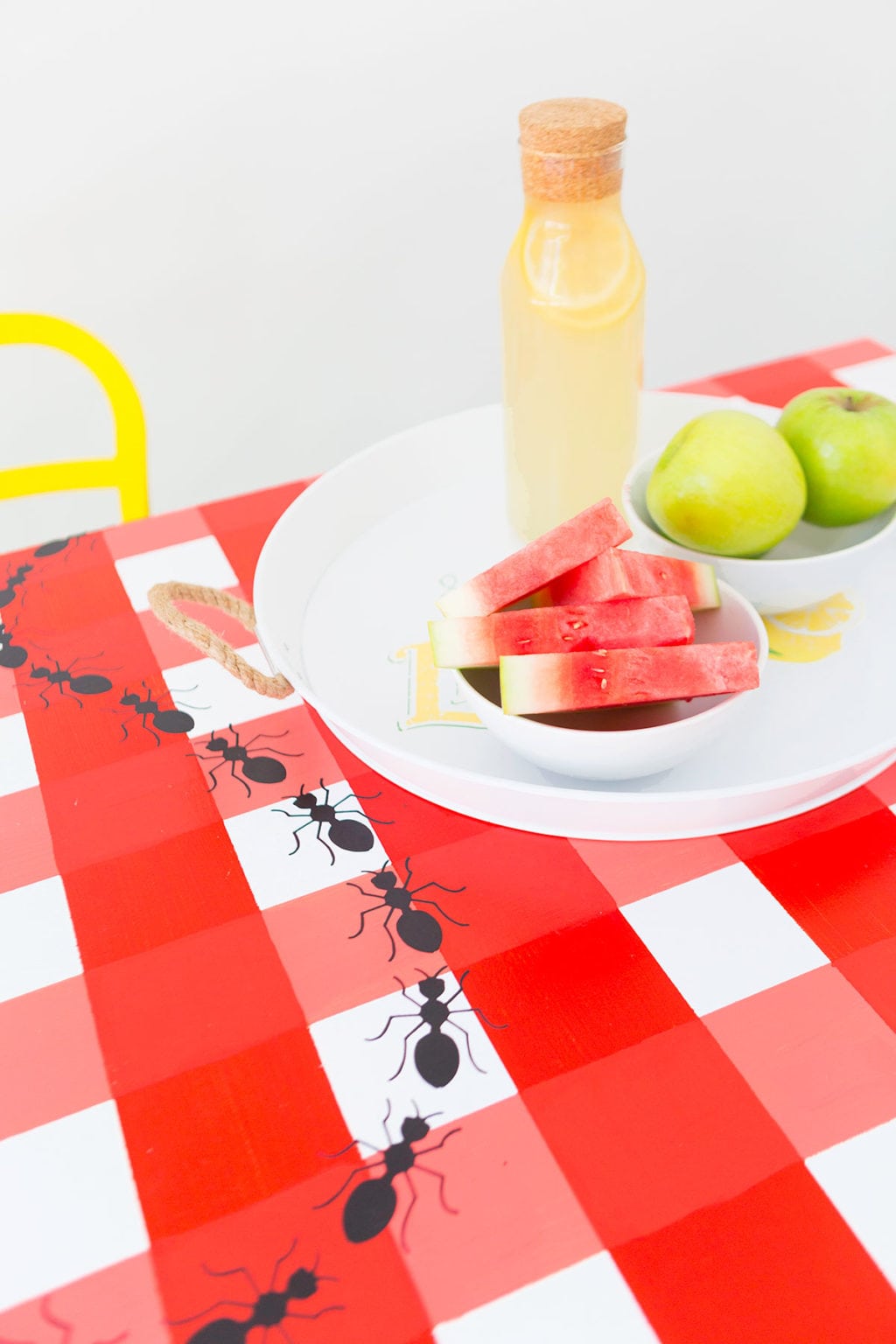 Photography: Vlopz