GIRL. FRIENDS. Excuse me while I fangirl over today's DIY. I am so obsessed with these pretties and they are SO easy to make. Like sooooooo easy to make. Easier than peanut butter and jelly sammiches. Easier than making toast.
These wooden vases were just screaming for a DIY and with just a little bit of paint and fearless crafting, I turned them into statement pieces.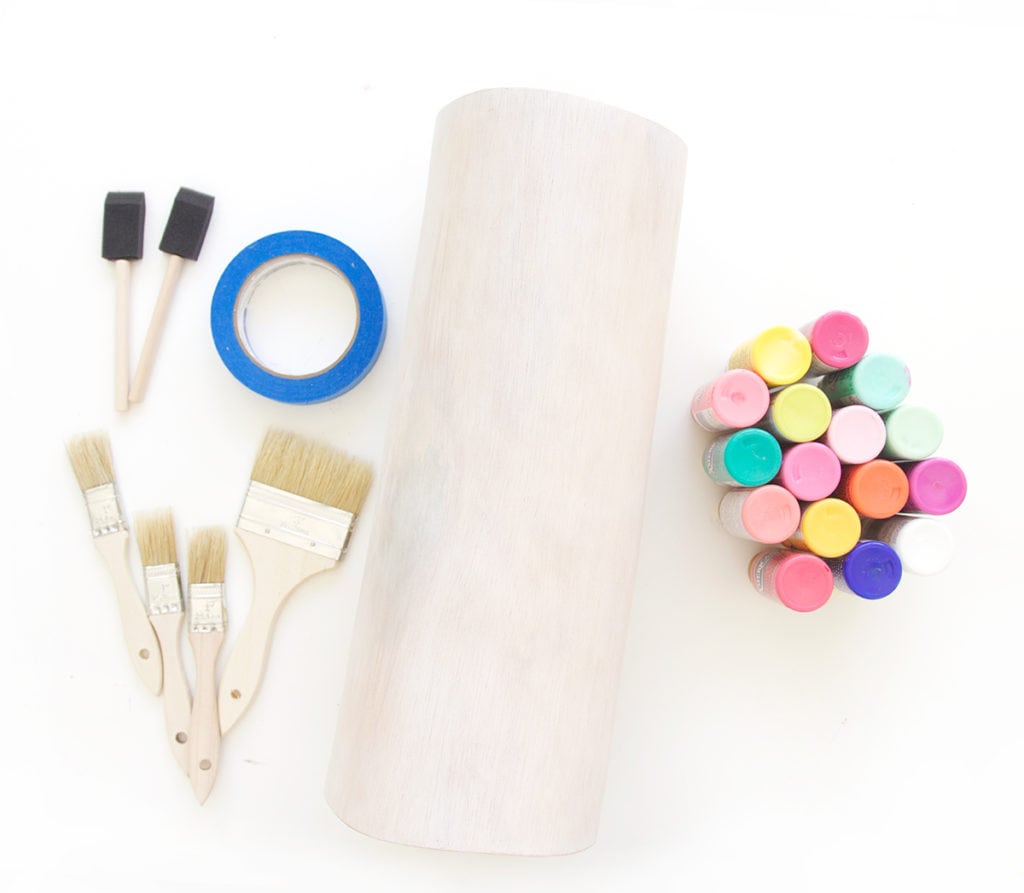 You'll need:
Chip brushes
Foam brushes
Painter's Tape
Paint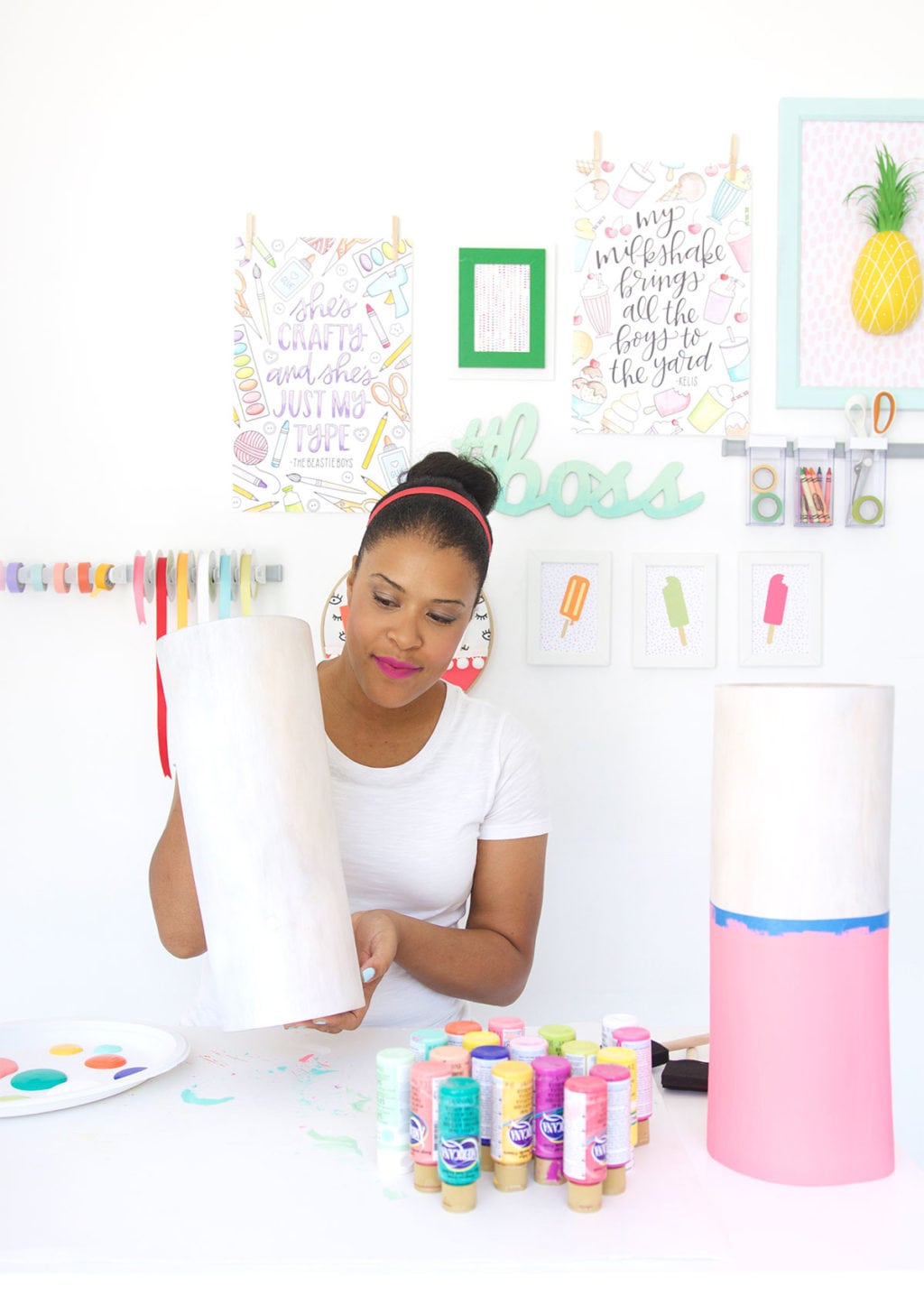 Starting with the blank canvas of a plain wooden vase can be a little bit intimidating, so we've filmed a little video to get you excited and ready to DIY your own.
[ylwm_vimeo height="400″ width="600″ ]169740499[/ylwm_vimeo]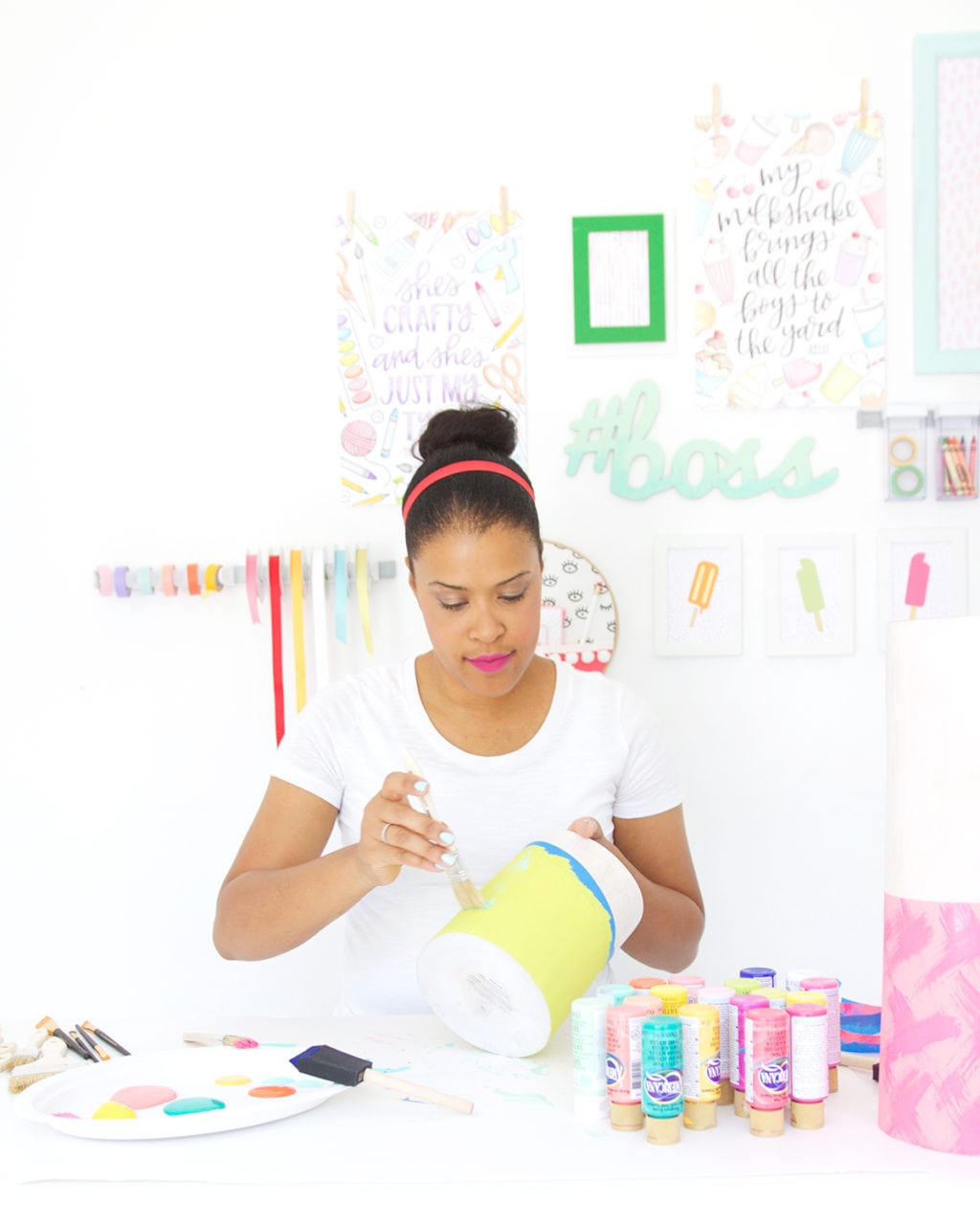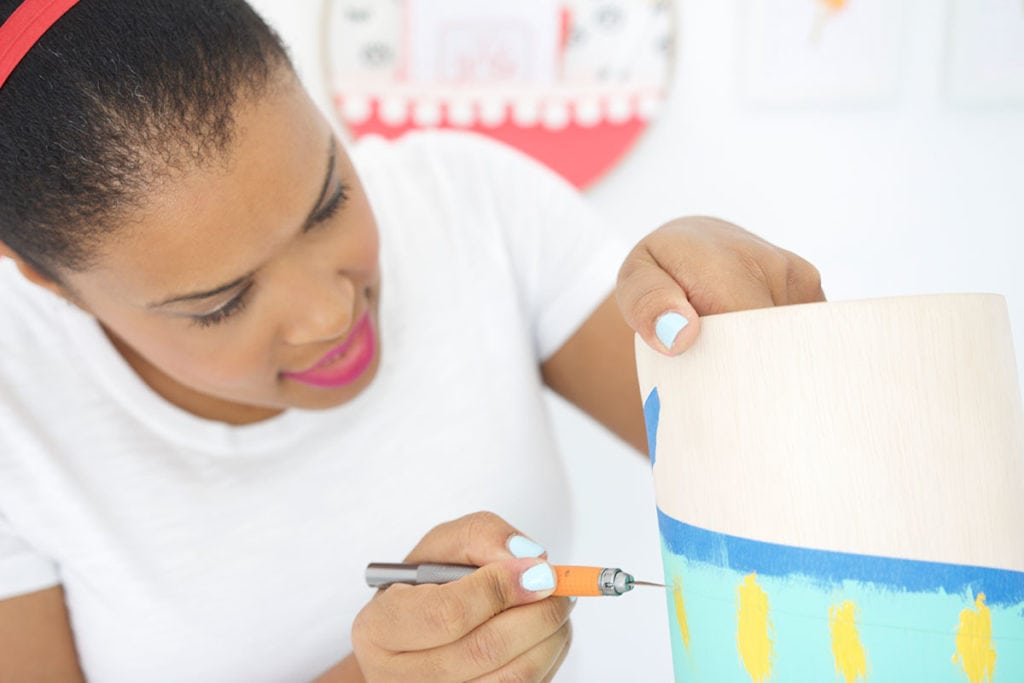 TIPS FOR PAINTING WOODEN VASES
Select a variety of paint colors to create your palette and work only with those colors. This way, you're finished vases still coordinate without being exactly the same.
When using the chip brushes, use the "dry brush" technique. Only dip the tip of the brush into the paint. This will give your textured, streaky strokes that are really cool
For splatters, use water to thin out the paint before splattering it onto the wooden vase
Run an X-Acto knife around the edge of the painter's tape. This will give you a clean edge when you peel back the tape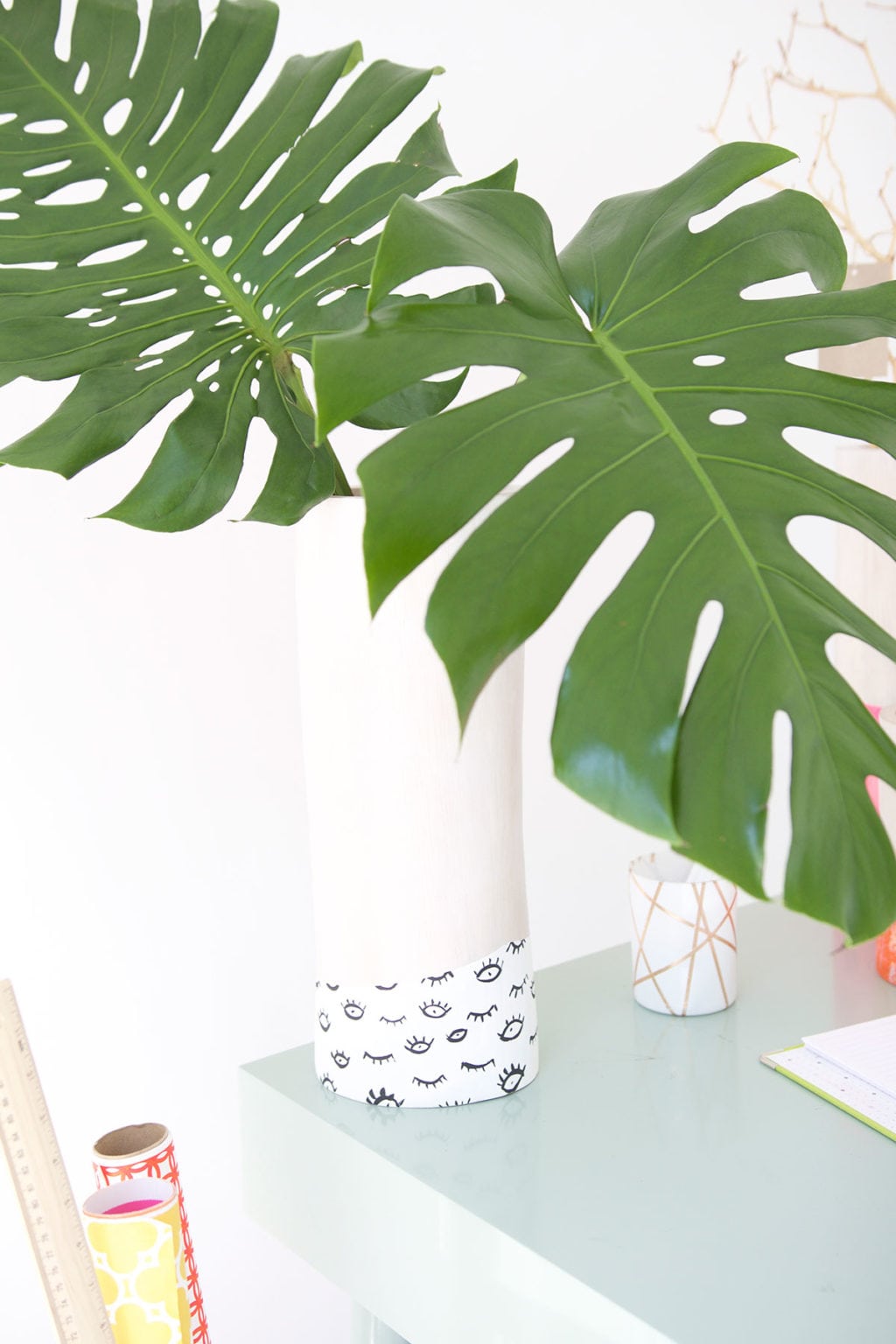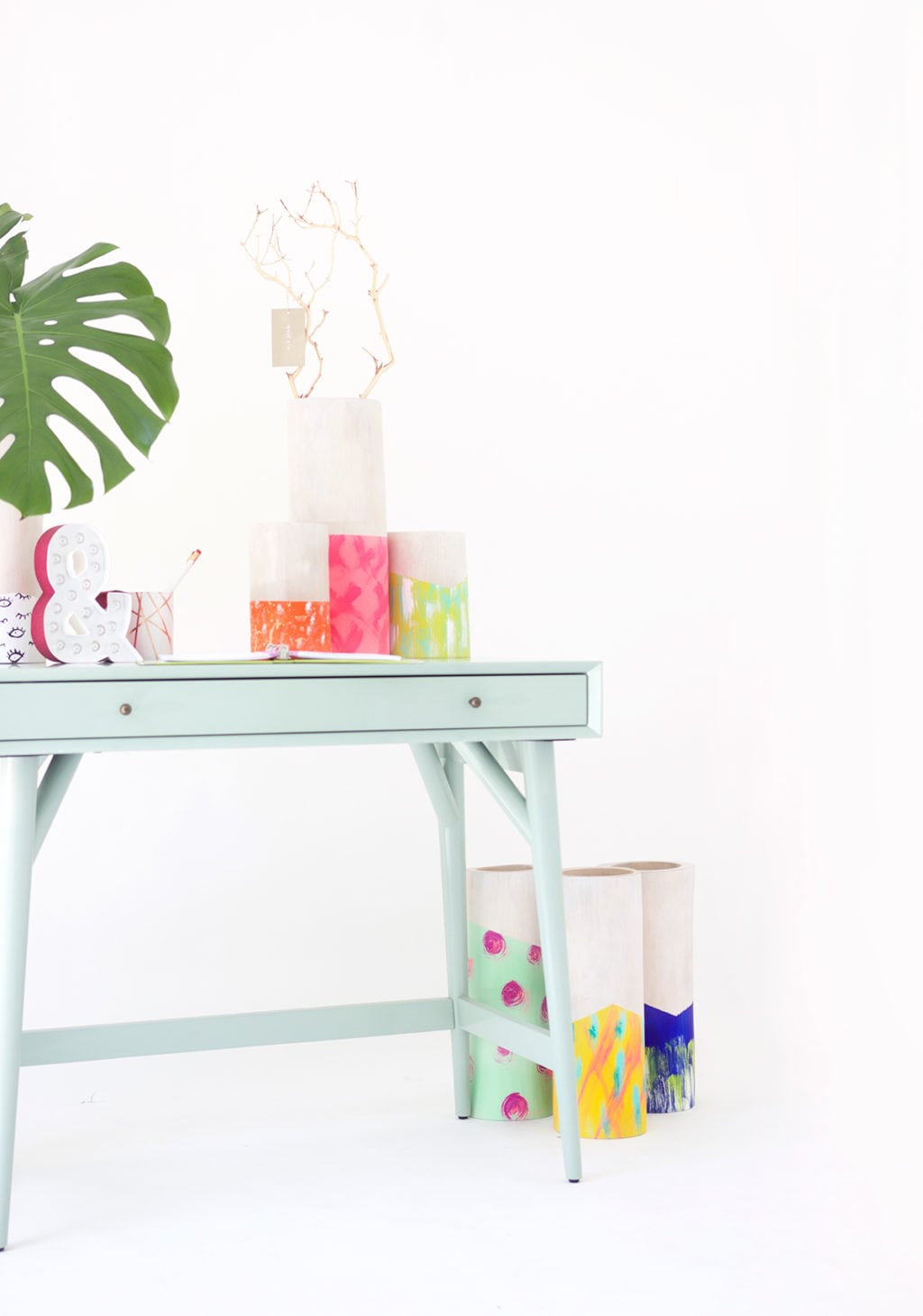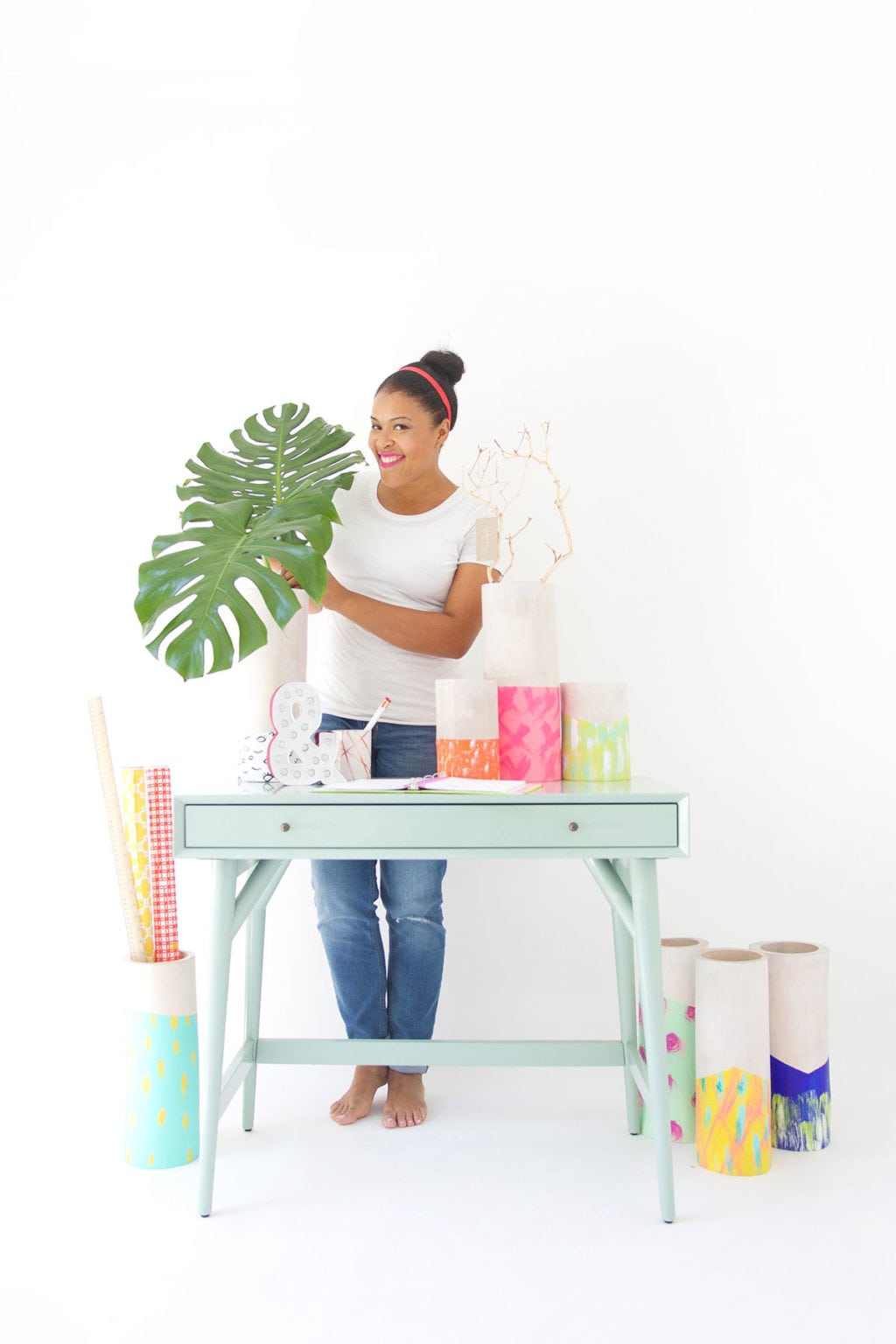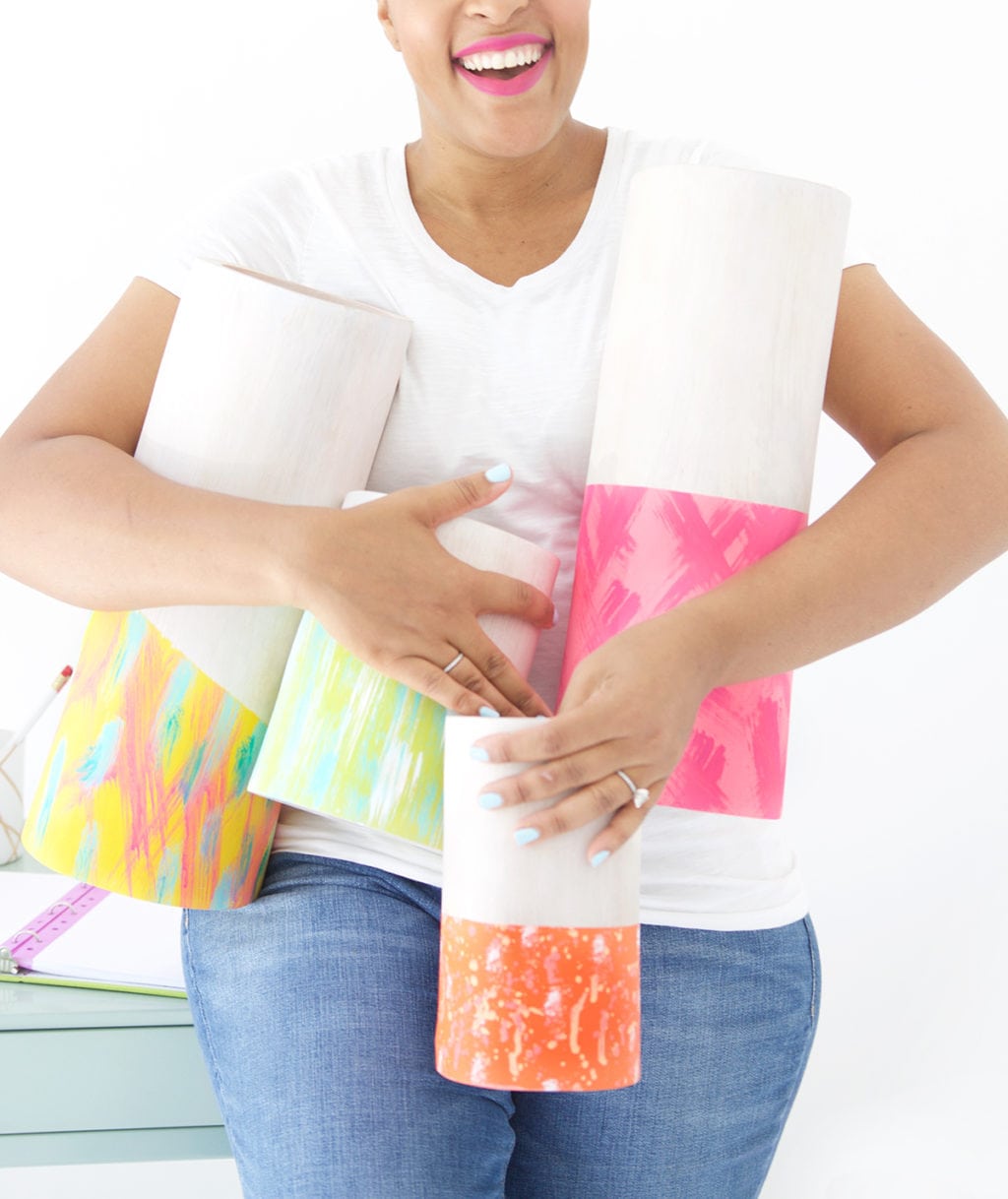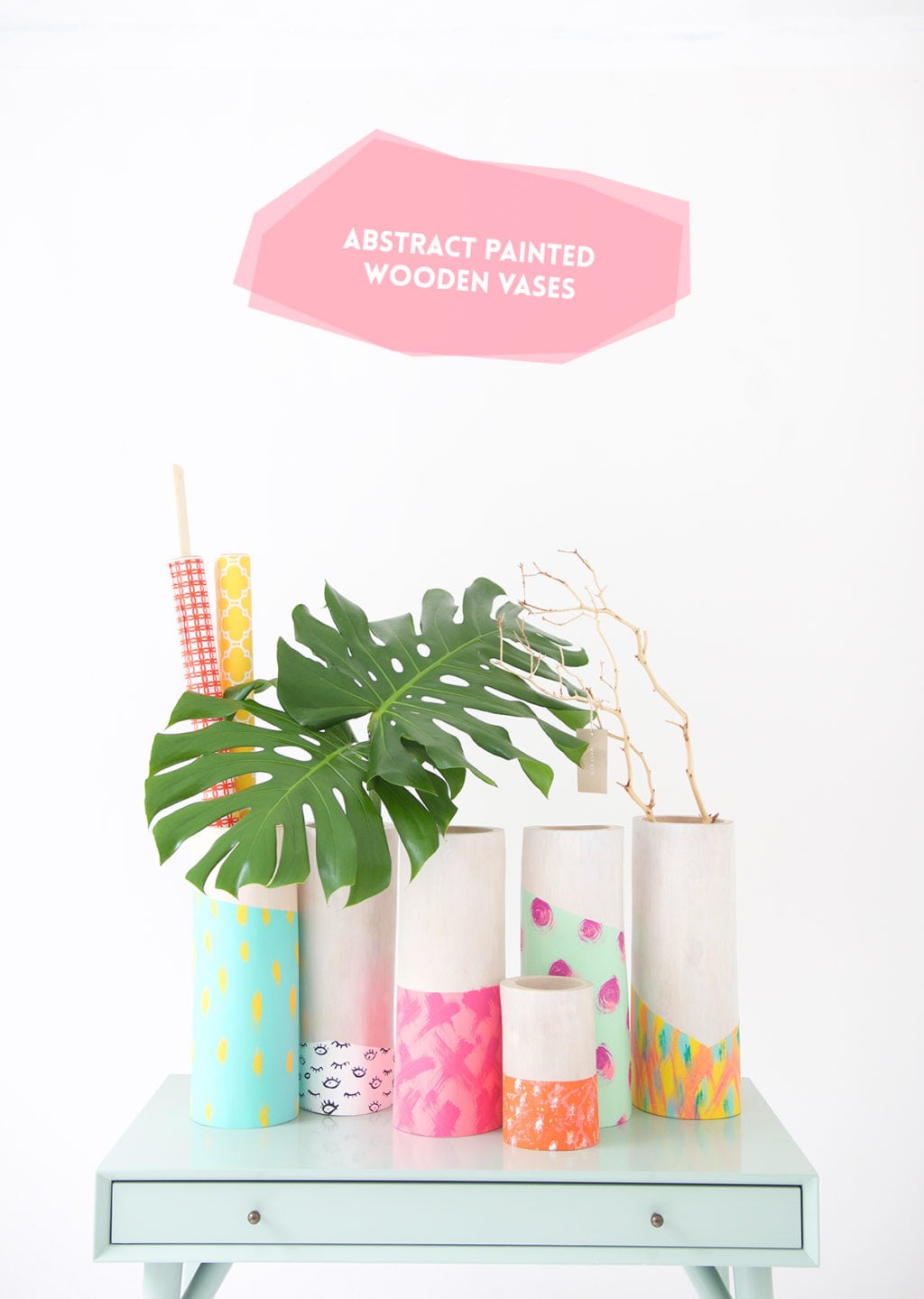 Photography & Videography: Michelle Brener