Winter be damned. I'm ready for the sun.
Actually, I take that back. We've got plenty of sun here in Miami. It's kind of hard to believe I live in the same country as people dealing with ice and snow right now. Yesterday, I saw a lady wearing a crop top and cut offs. Don't get me started on crop tops. They look good on no one. But that's neither here no there. For all of you who are still sporting thermals, I'll do you the favor of not posting pictures of me in a crop top but instead I'm bringing you a little bit of warmth in the form of really cute paper crafted ice cream cones that you can make with a couple of basic paper punches. They're easy to make and will summon thoughts of warmer days. A win-win. And there are no midriffs involved. A win-win-win.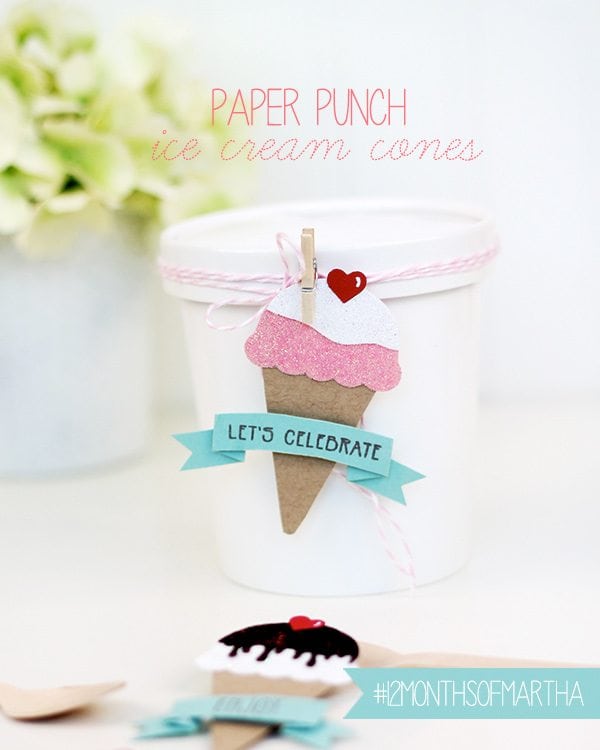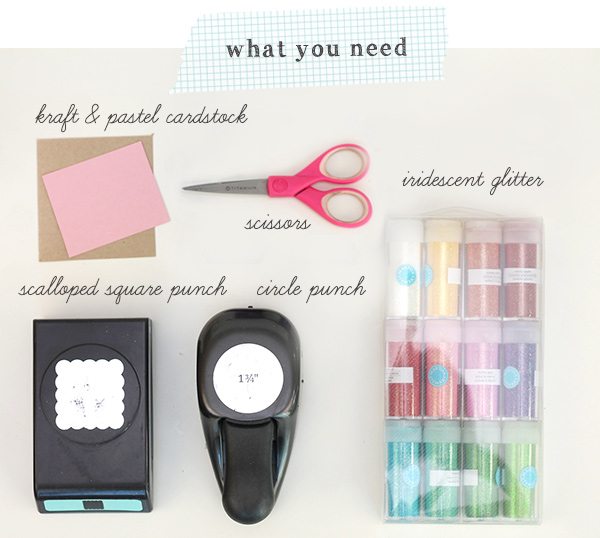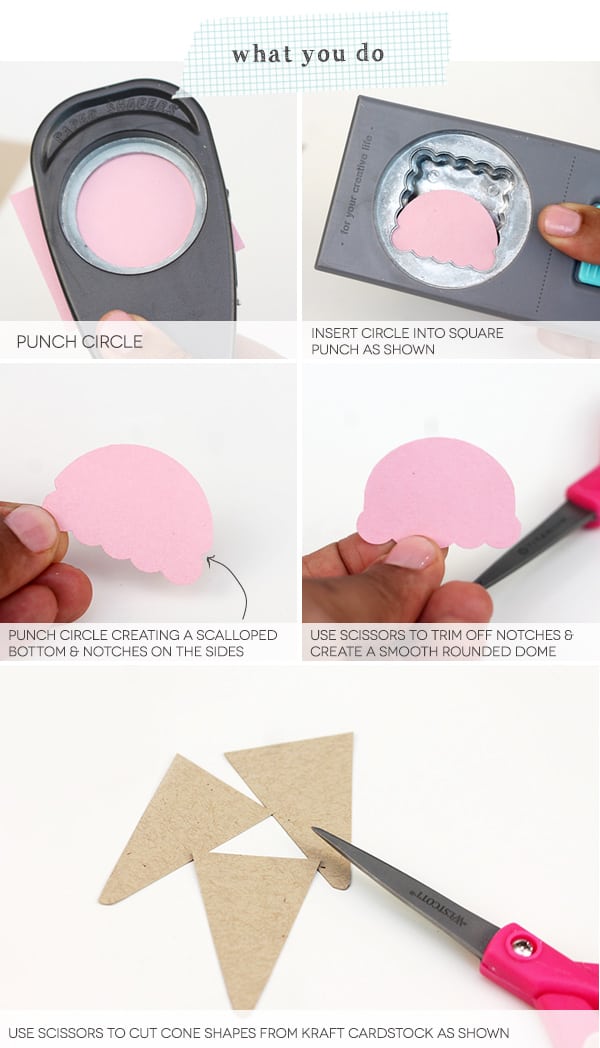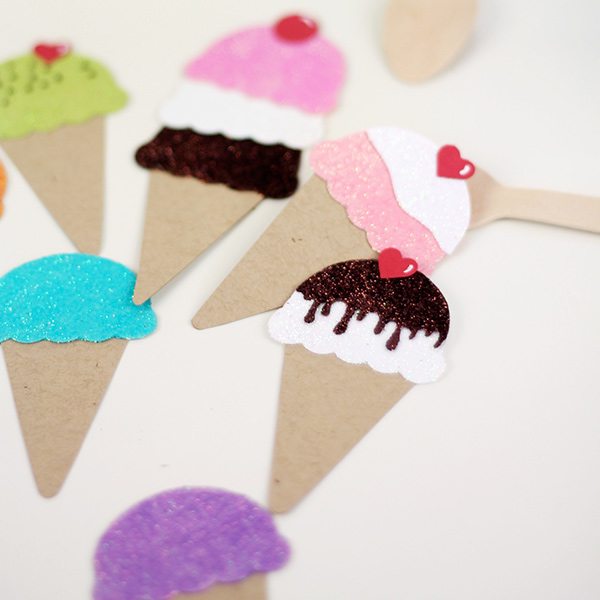 I added a hefty dose of glitter to each cone with the Martha Stewart Iridescent Glitter collection, which is my new favorite. I'm having a bit of glitter moment, I guess. To give each cone a glittery look, I just added strips of DIY glitter tape to pieces of cardstock, and then followed the tutorial steps listed above.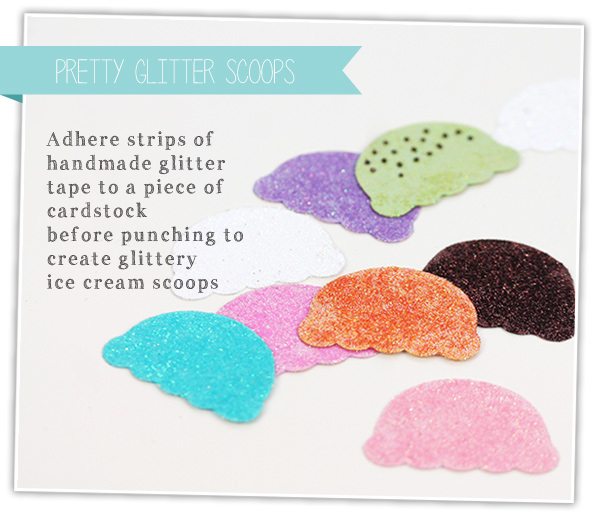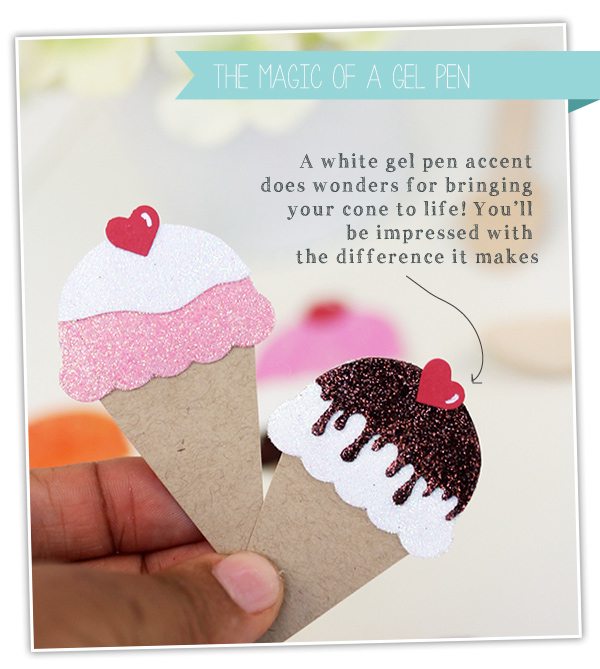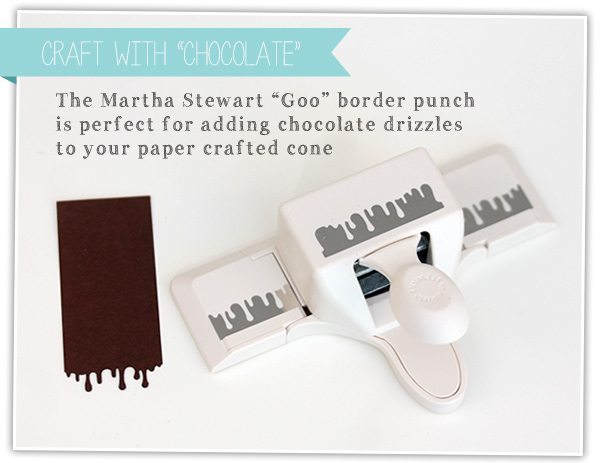 These cute little cones are great to use as tags, which is exactly what I did. I added a banner to each cone and tied them onto a paper ice cream container. For a tutorial on creating a similar banner, visit this post from the Damask Love archives.