I can say with a pretty high level of certainty that the words "DIY Ice Cream Sundae Roulette" have never put together into a sentence – which is precisely why we must make it happen. With a few clever tricks, I was able to create my own spinning wheel perfect for your next ice cream social…or just the next time you have friends over! The idea is that you spin the wheel to see what toppings you'll put on your ice cream sundae. By leaving your fate in the hands of the wheel, you have no choice but to sit back and have tons of fun! Even if you have no intentions of crafting your own DIY ice cream sundae roulette game, you should still keep scrolling because it's just too cool to pass up.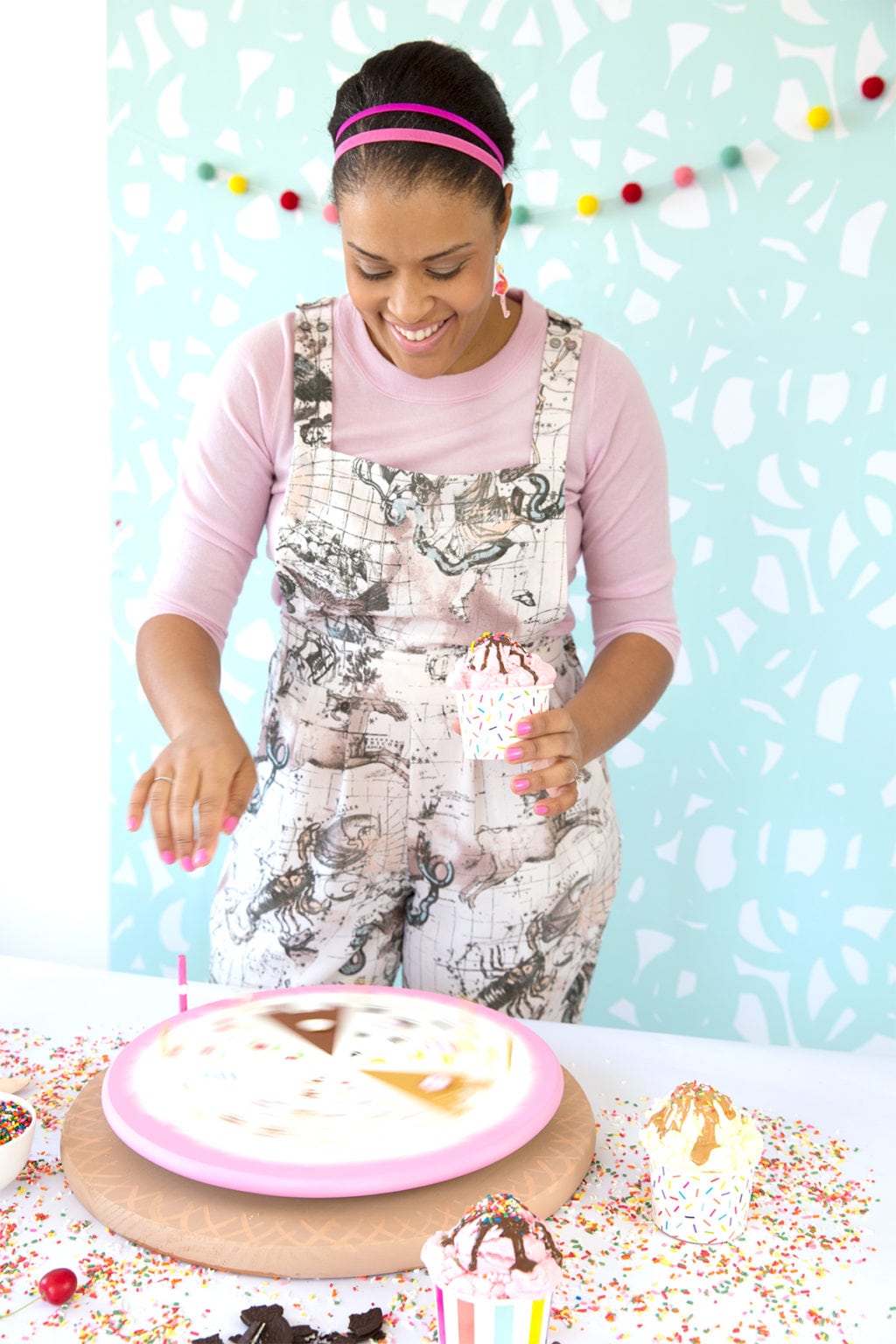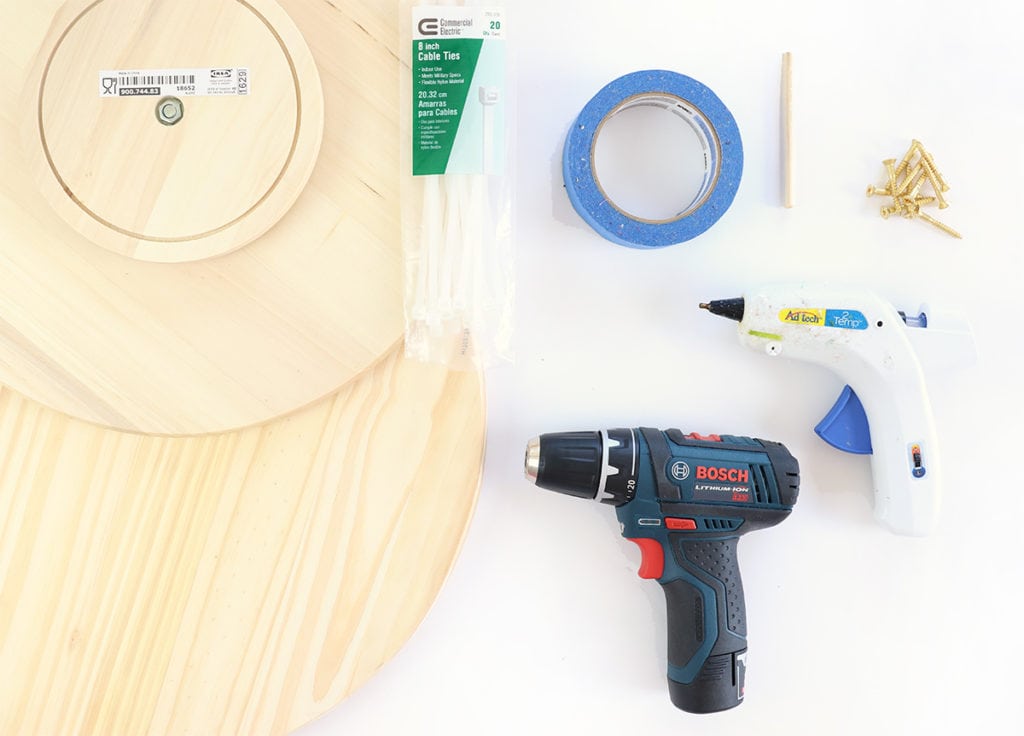 You'll need:
a wood round from Home Depot
a drill
a hot glue gun
screws
zip ties
painters tape
a short wooden dowel
You'll also need plenty of paint to decorate your roulette wheel (not pictured)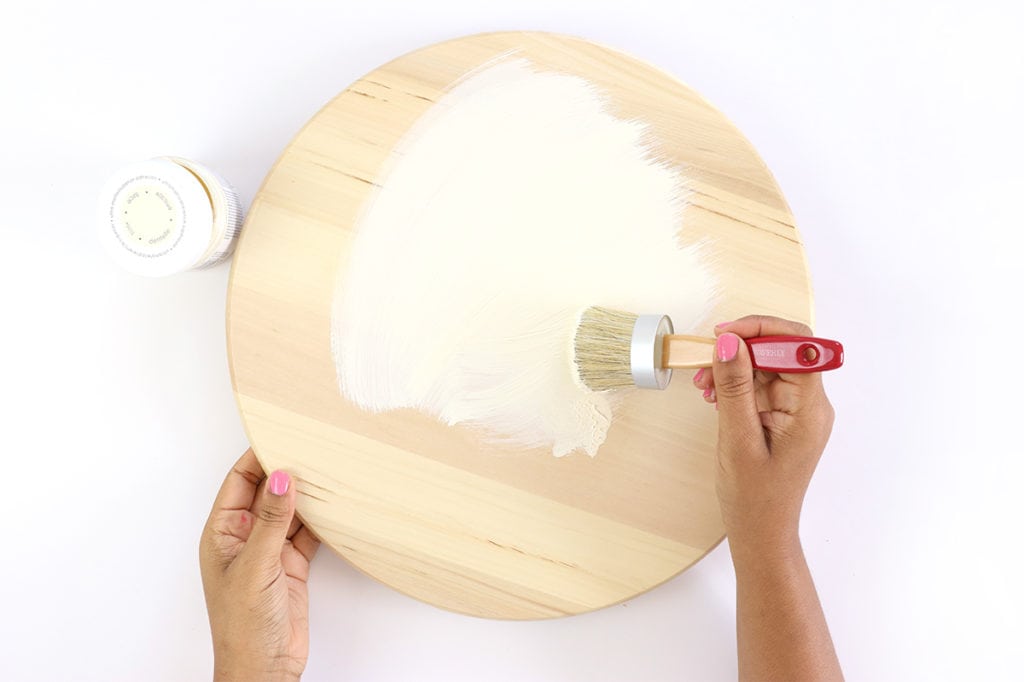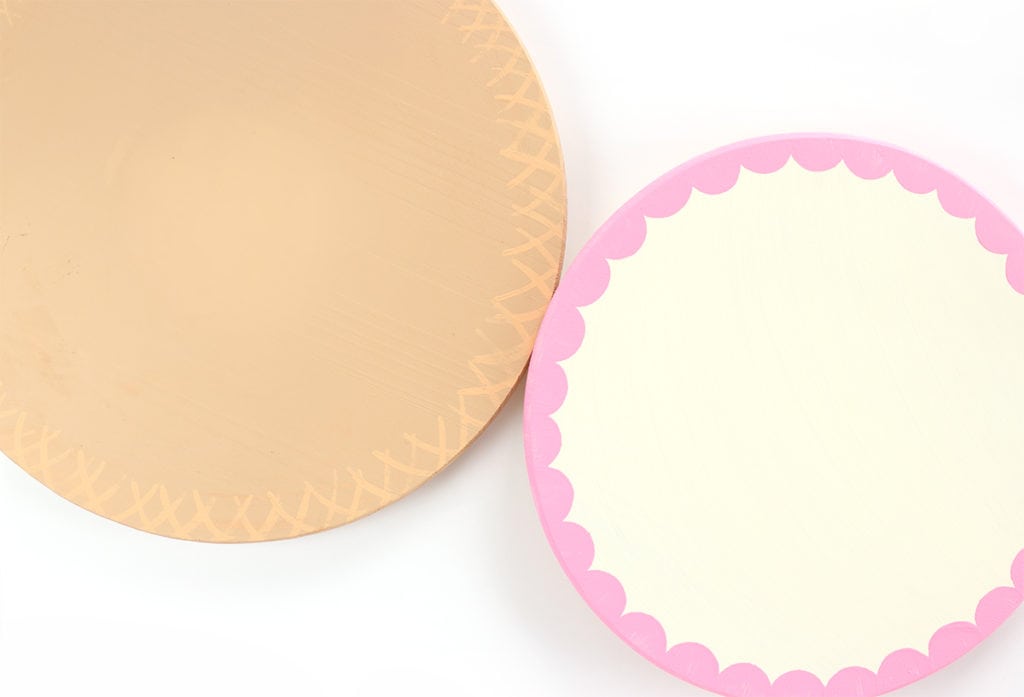 STEP ONE:
Paint the lazy susan and the wood round. I stuck with ice-creamy colors and painted the large wood round to resemble and ice cream cone.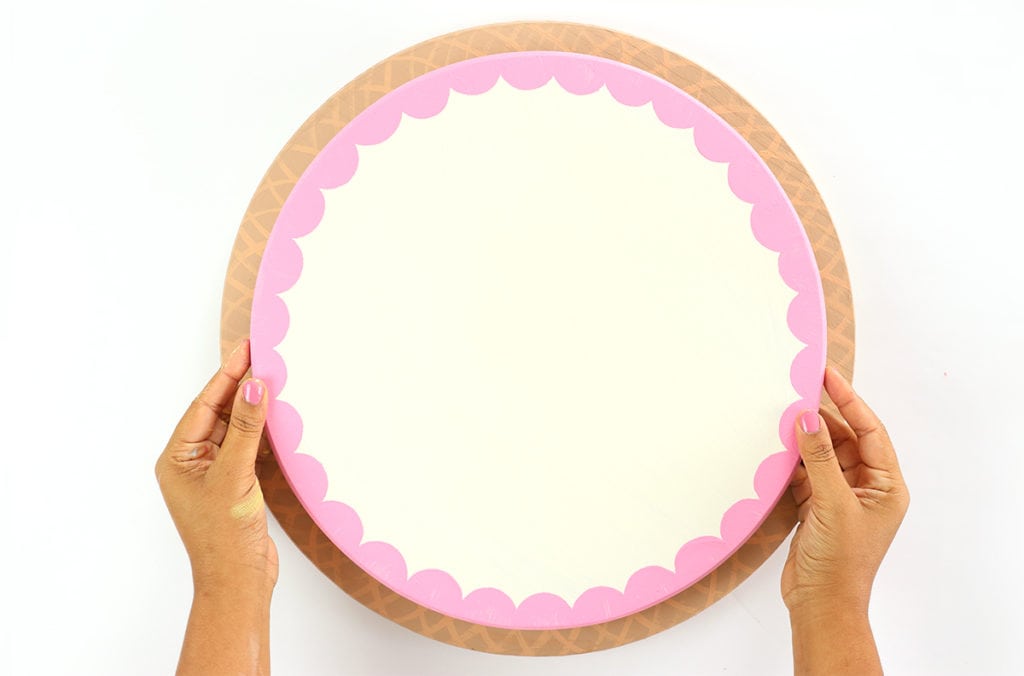 STEP TWO
Use hot glue to adhere the lazy susan to the large wood round. You can also use screws to attach these two piece by inserting screws through the bottom with a drill.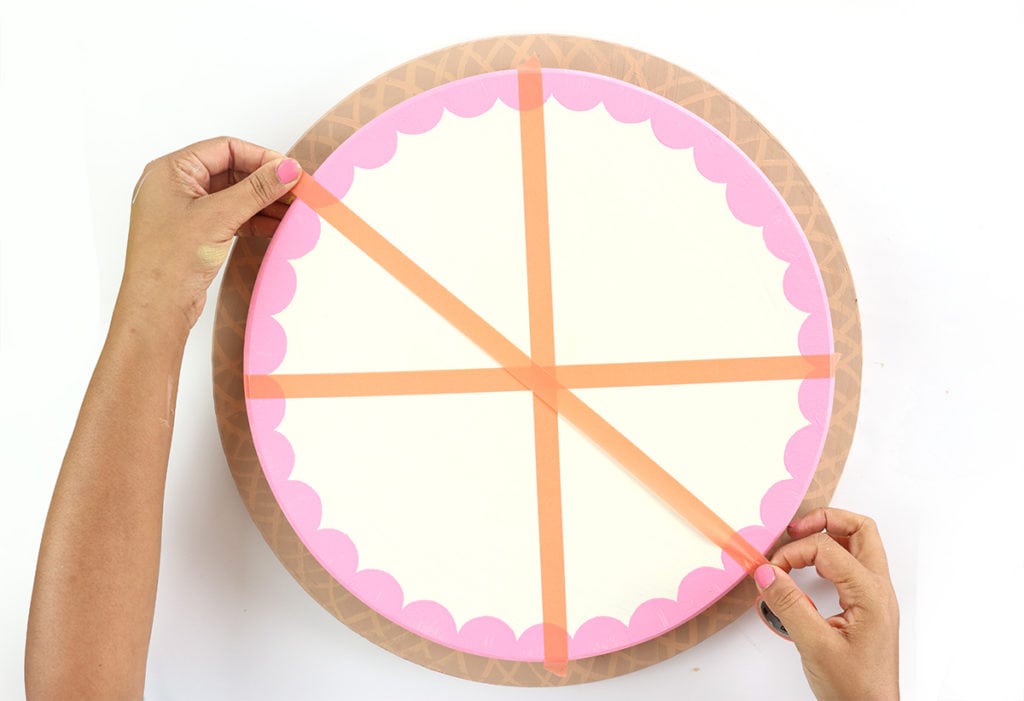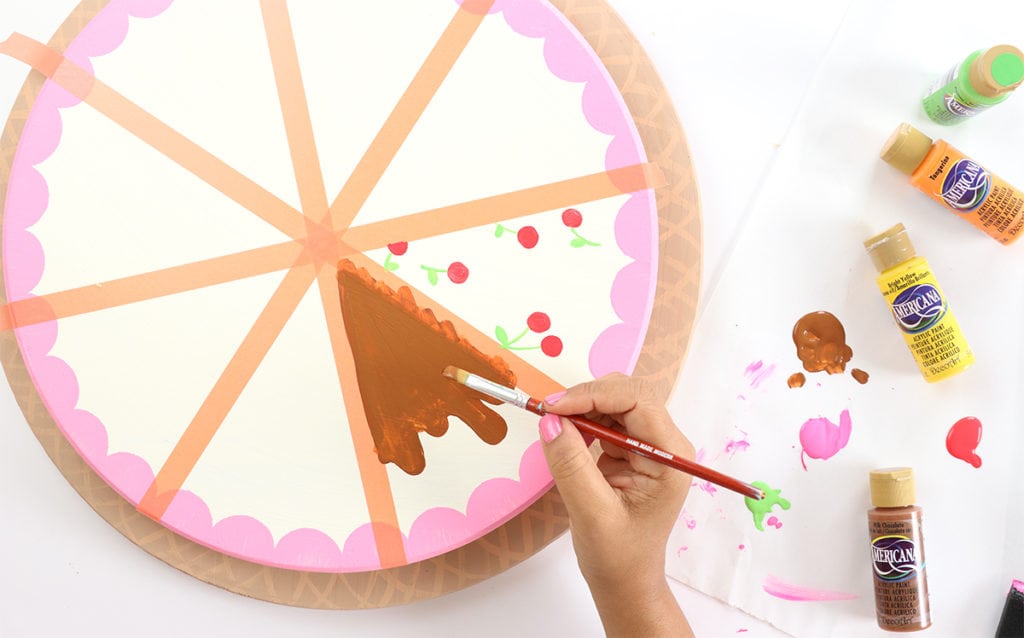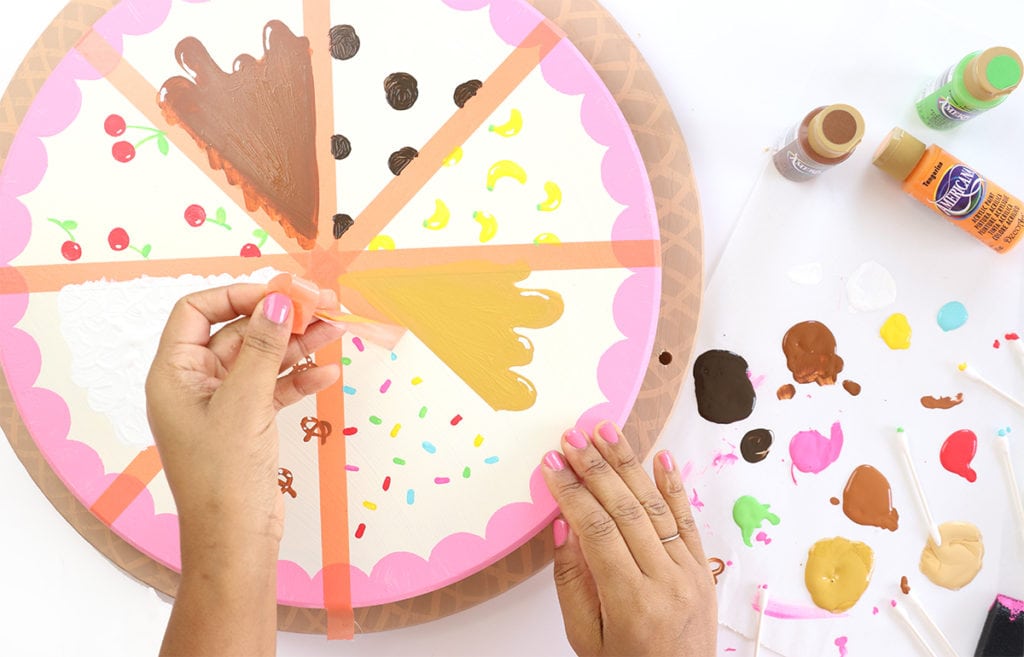 STEP THREE
Use painter's tape (or washi tape) to section off the wheel. Paint each section to represent a different ice cream sundae topping. This part is tons of fun! Get creative.
HERE'S A TIP: Create "whipped cream" on your roulette wheel by adding Opaque Texture Paste!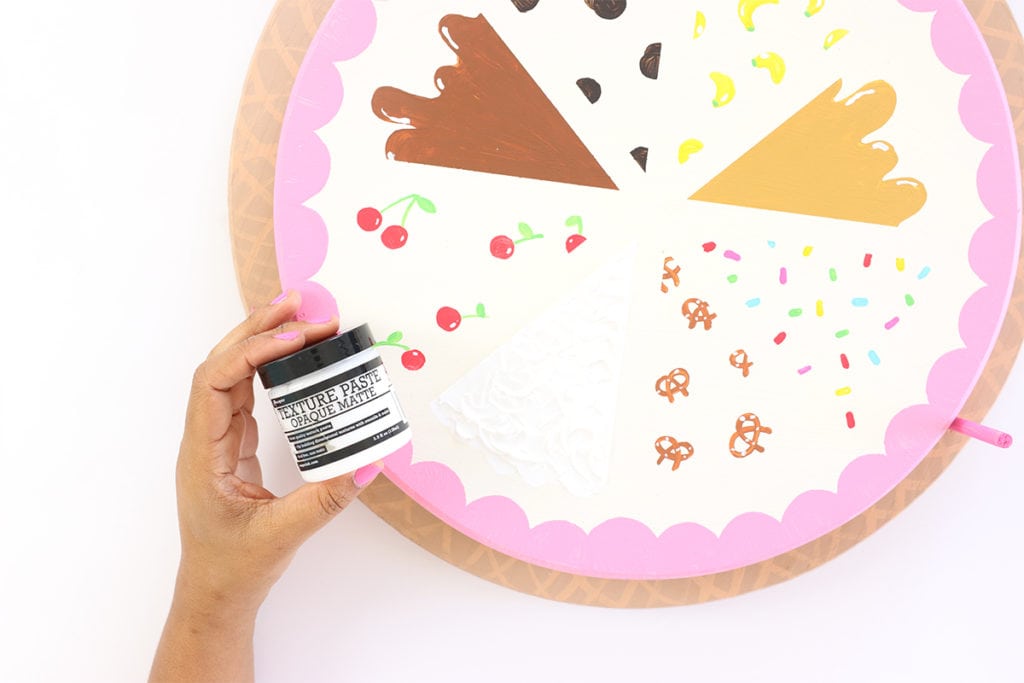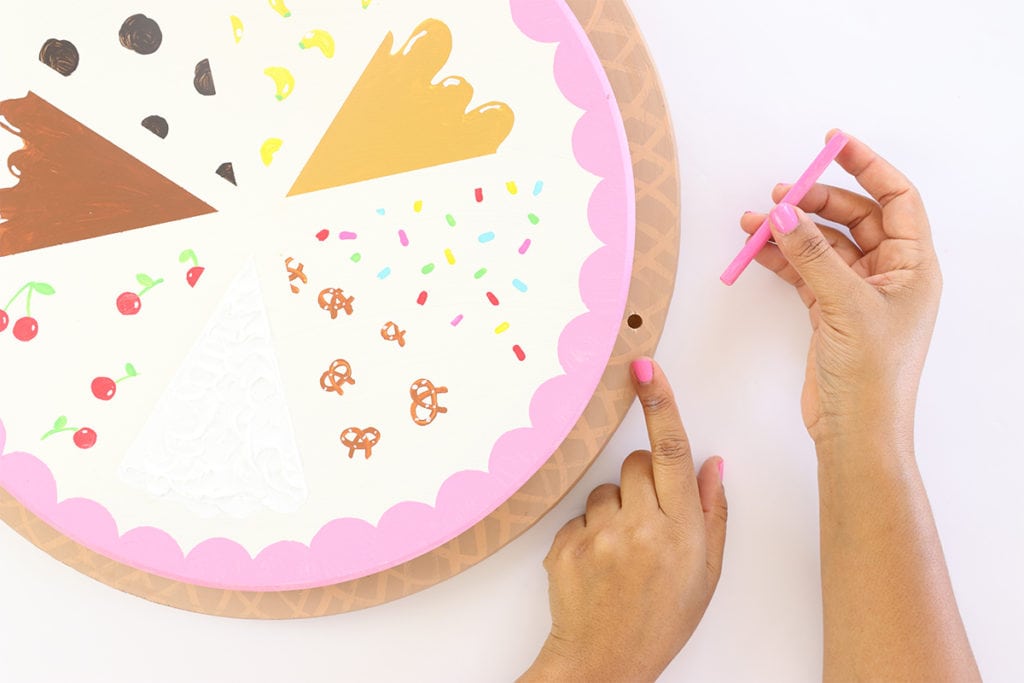 STEP FOUR
Drill a hole in the bottom wood round and insert the wooden dowel.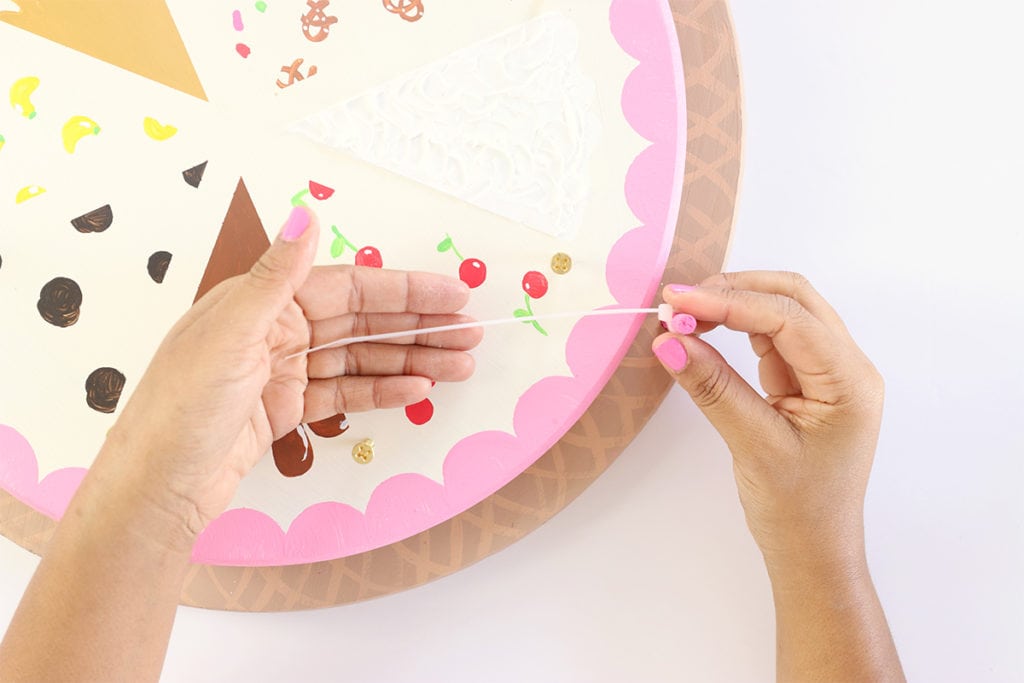 STEP FIVE
Drill screws between each painted wedge of the roulette wheel (not pictured). Next, secure the zip tie around the wooden dowel and trim the length of the zip tie so that it reaches slightly past the screws on the wheel.
All that's left to do now is have fun! Spin the wheel, build your sundae and have an awesome time.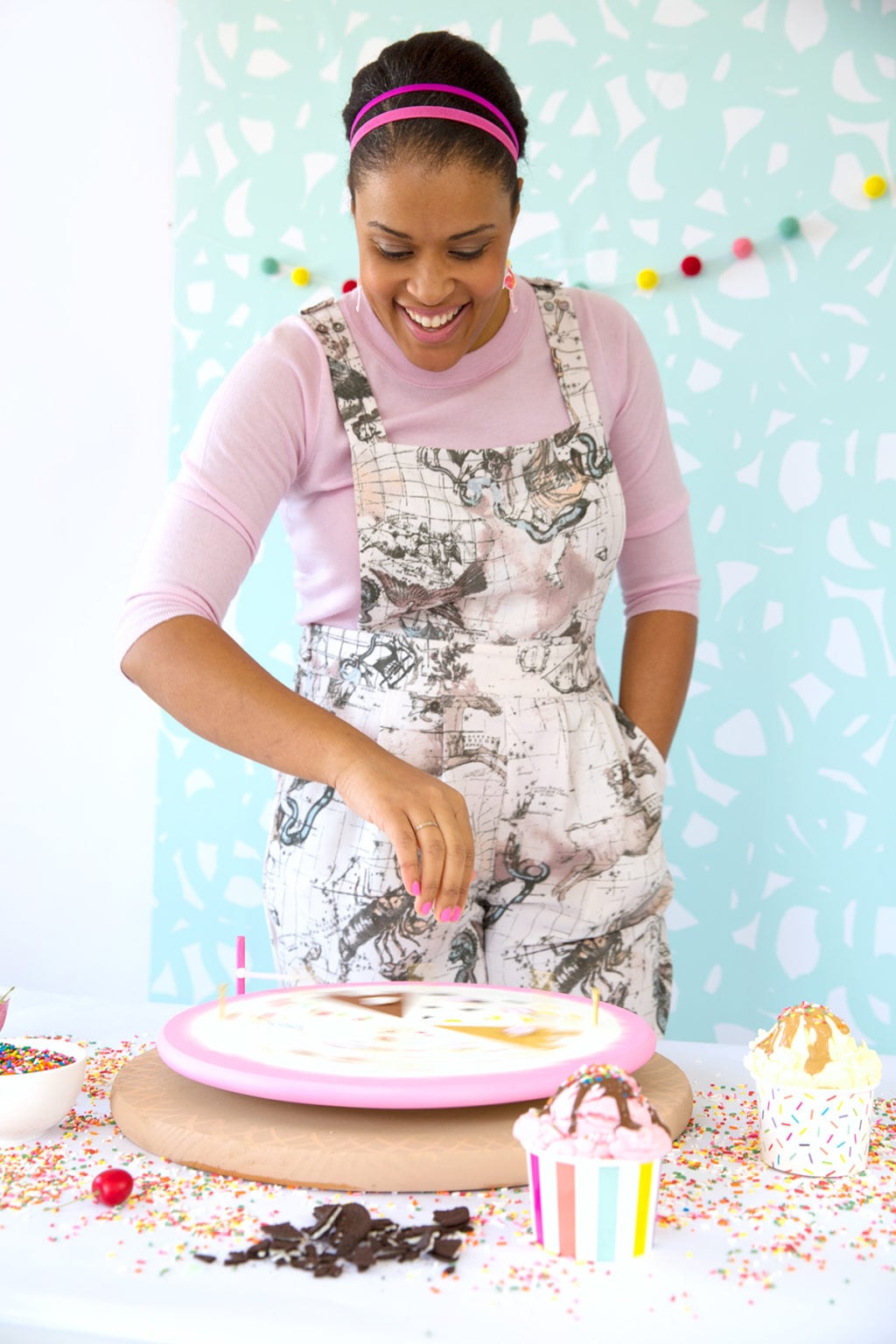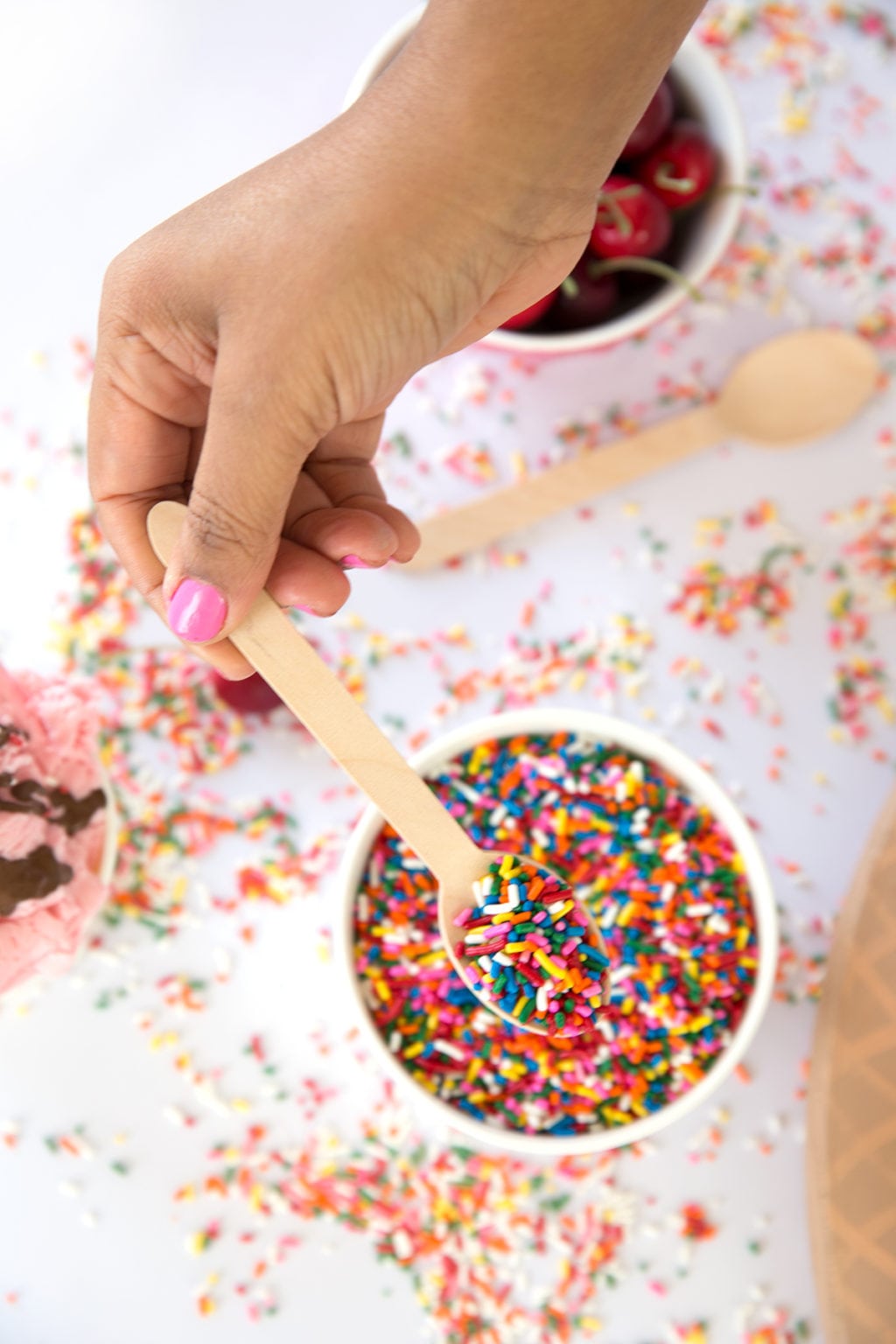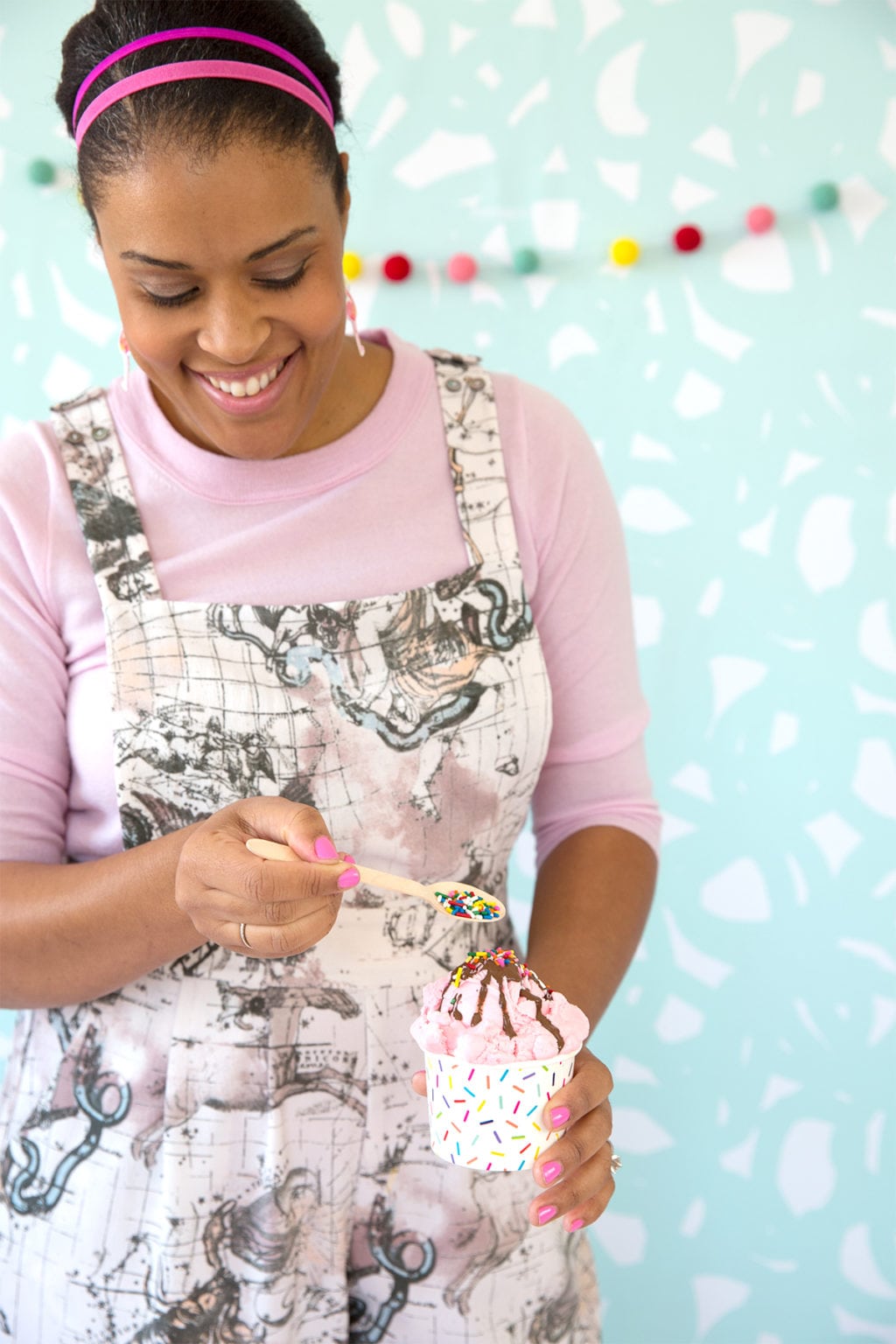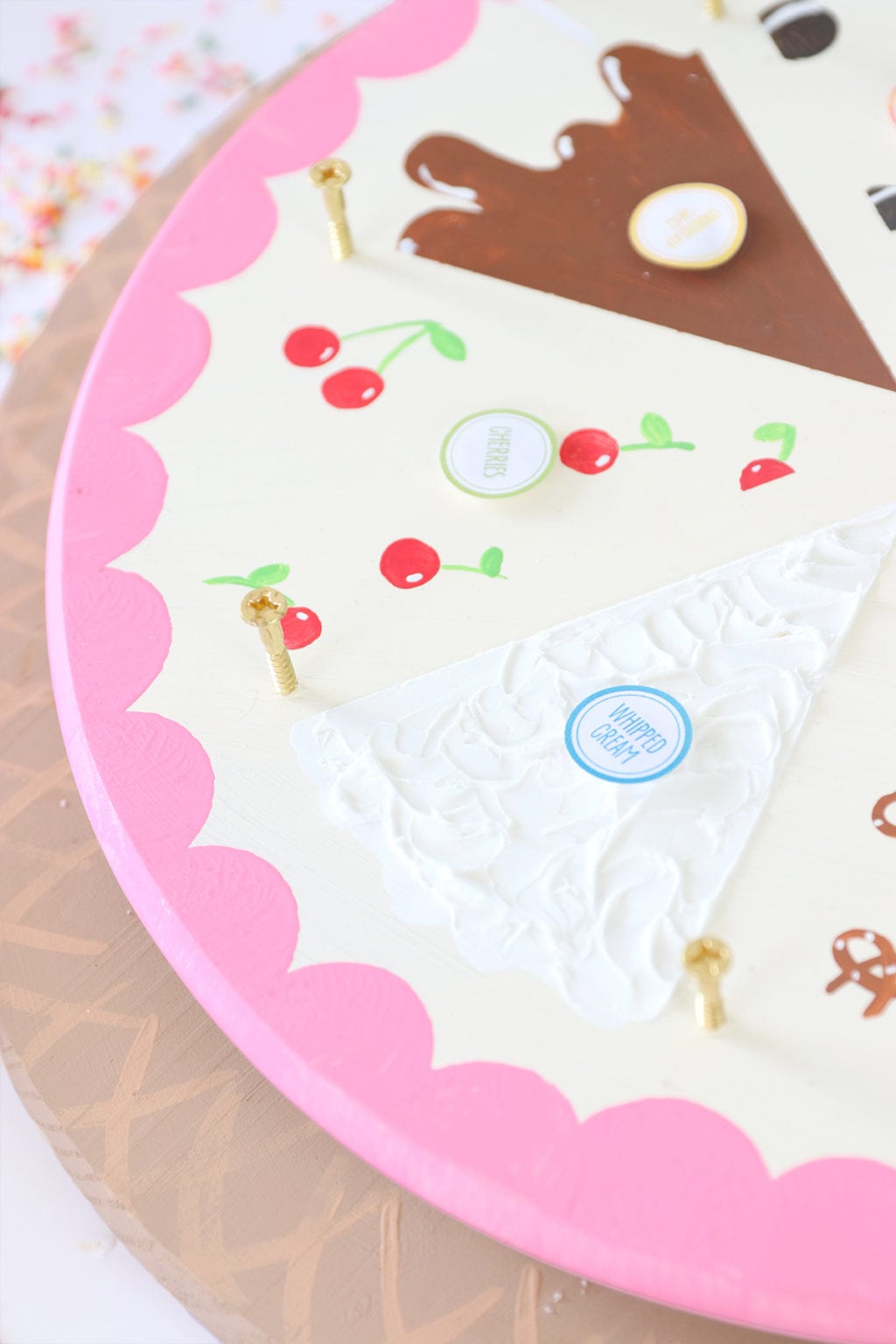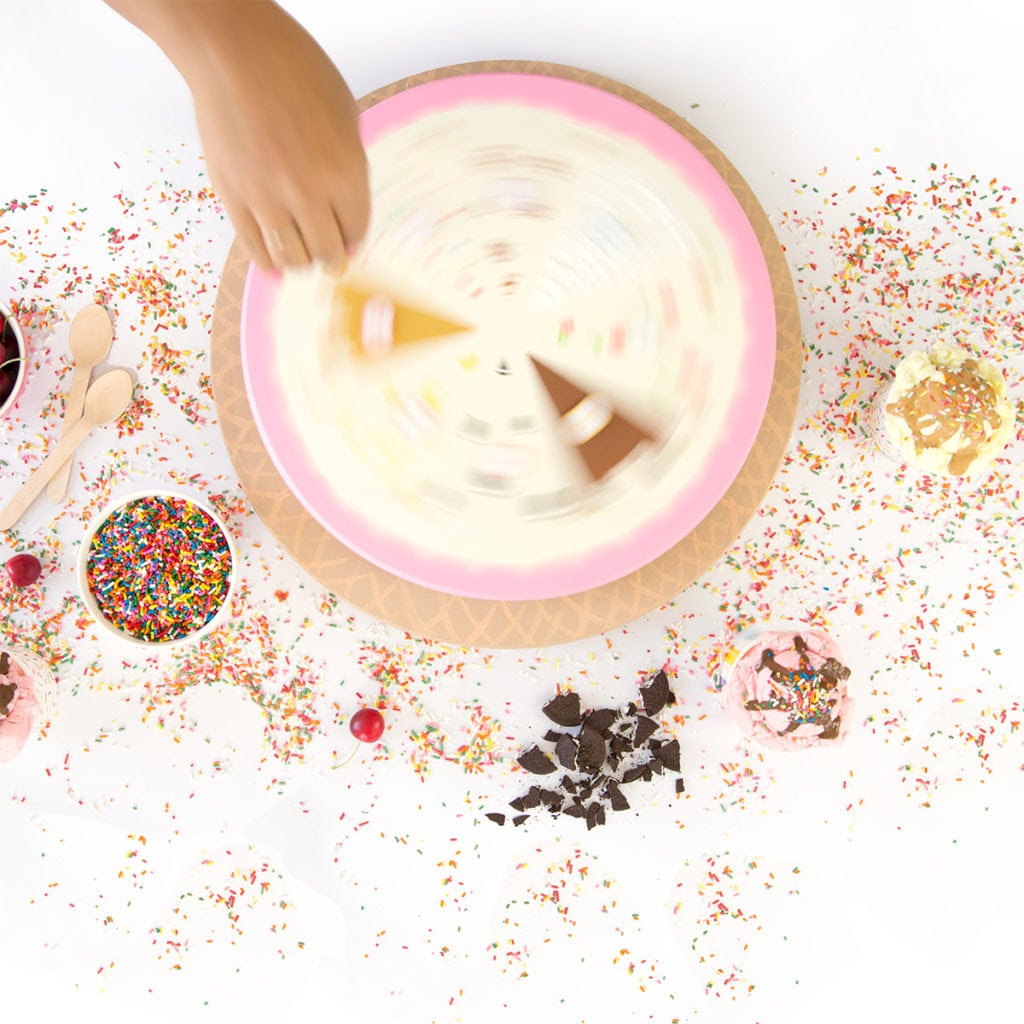 How fun was that?!