Finally. A tutorial for an Easy DIY Tiki Hut! Isn't this the project we've all been waiting for? Well – maybe not. Maybe you don't NEED an easy DIY tiki hut, but I think we can both agree that it's something you WANT. Luckily, I'm not kidding when I call this thing "easy." There's very little "construction" involved, since the entire structure starts with something you may already have: a bookshelf! Yep…that's it, friends. We're transforming a bookshelf into the cutest tiki bar you ever did see. I can guarantee that by the end of this tutorial, you'll be planning a luau of your own! Let's get started!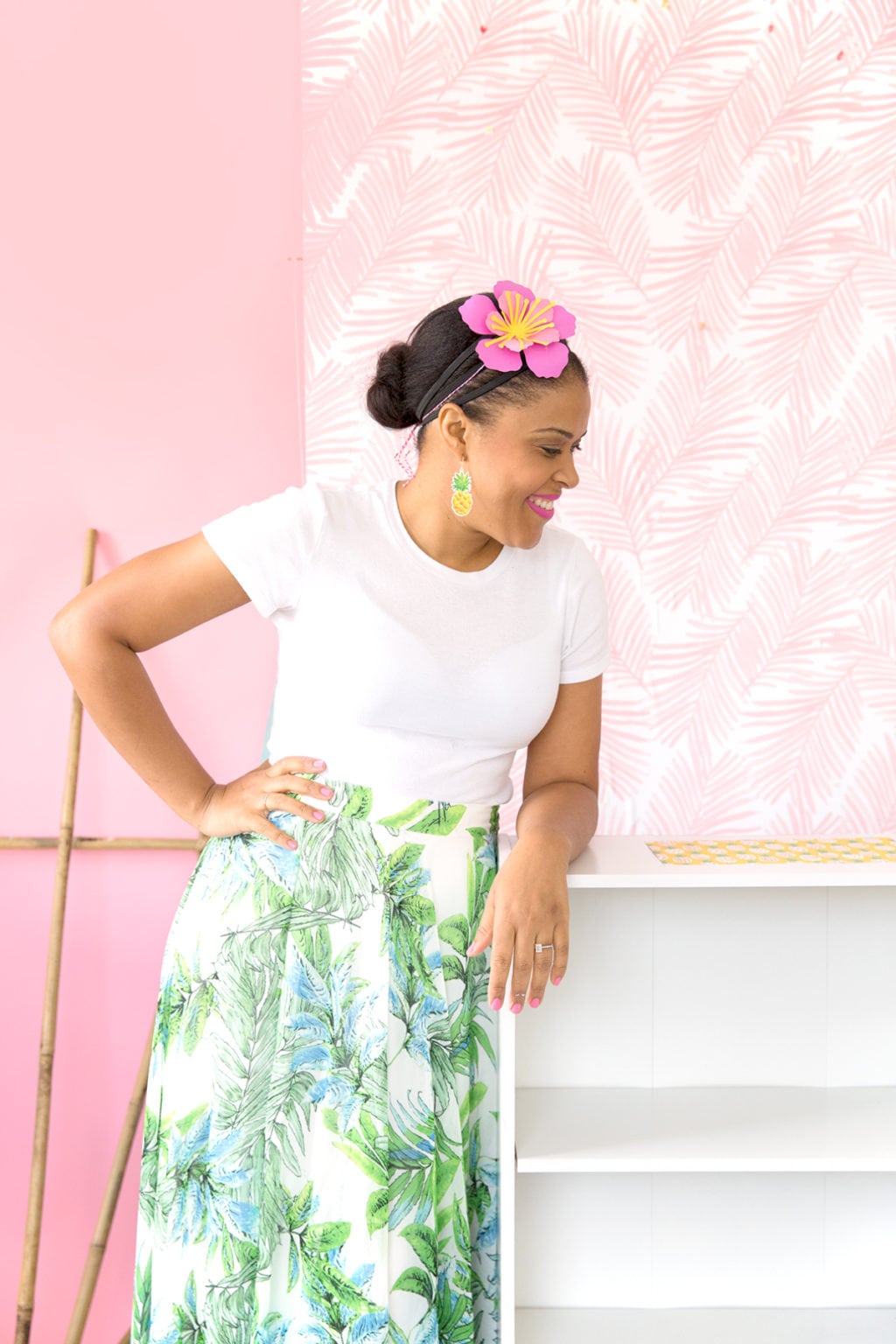 The whole project starts with a plain, affordable 3-tiered bookshelf like THIS. Who knew a little bookshelf could be a tiki hut!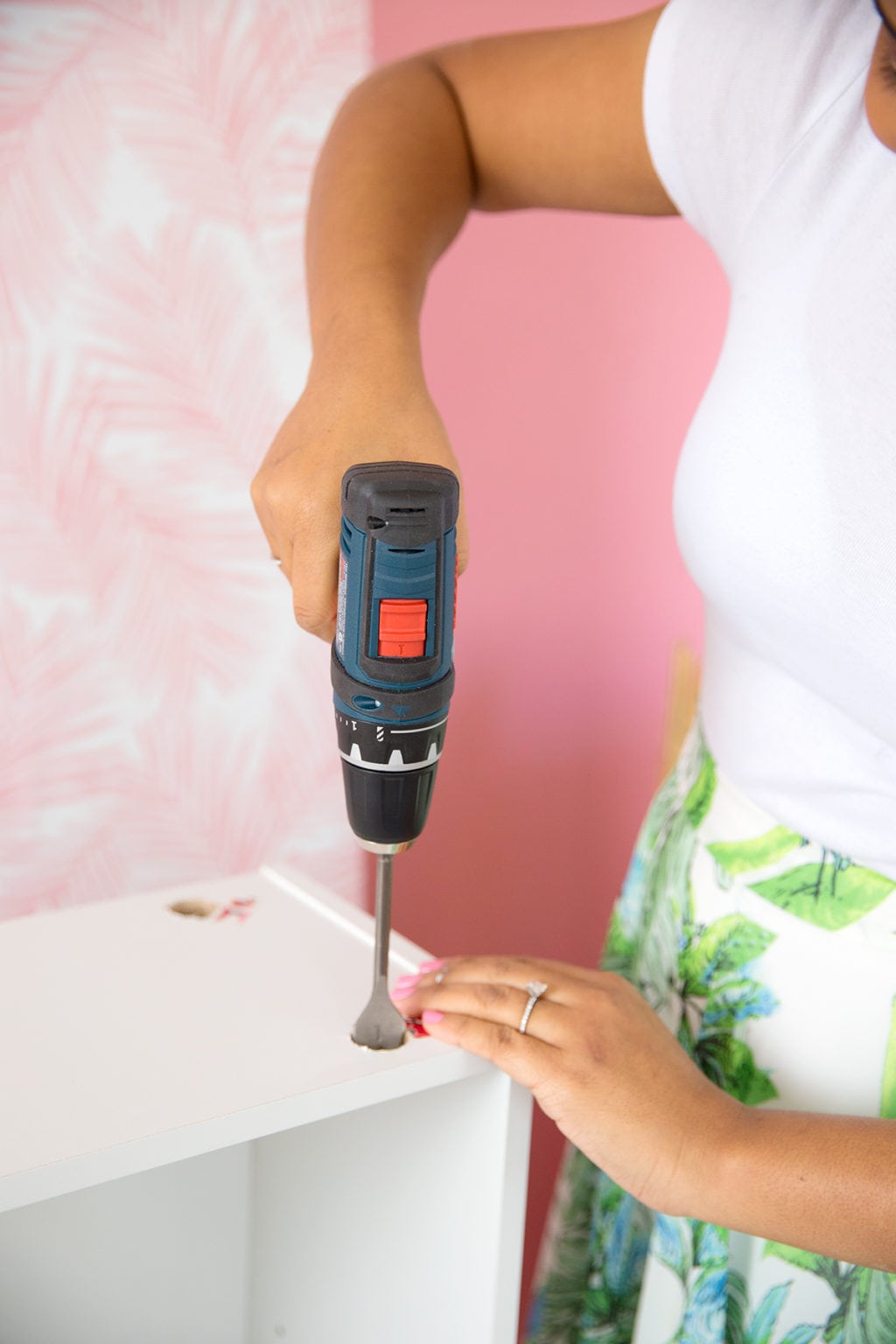 STEP ONE:
Use a 1″ spade drill bit to create holes in the top of the bookshelf. You'll place one hole in each corner.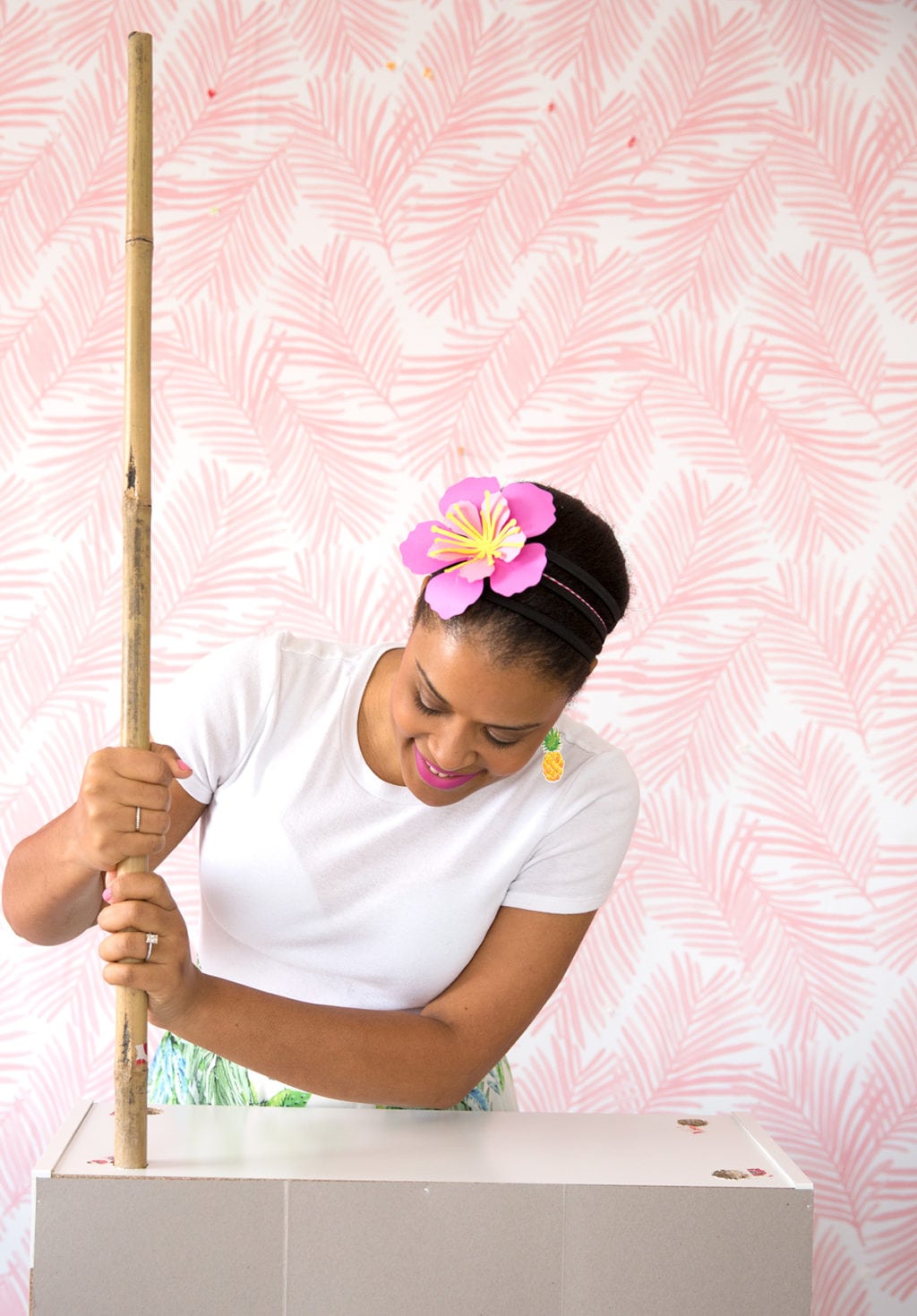 STEP TWO:
Turn the bookshelf so that the back is now the front of your tiki bar. Next you'll add bamboo stakes into the holes. You can also use PVC pipe into the holes if you'd like. The two front poles should be shorter than the back two poles. The poles should fit snuggly into the holes, so that no additional hardware is needed to keep them in place.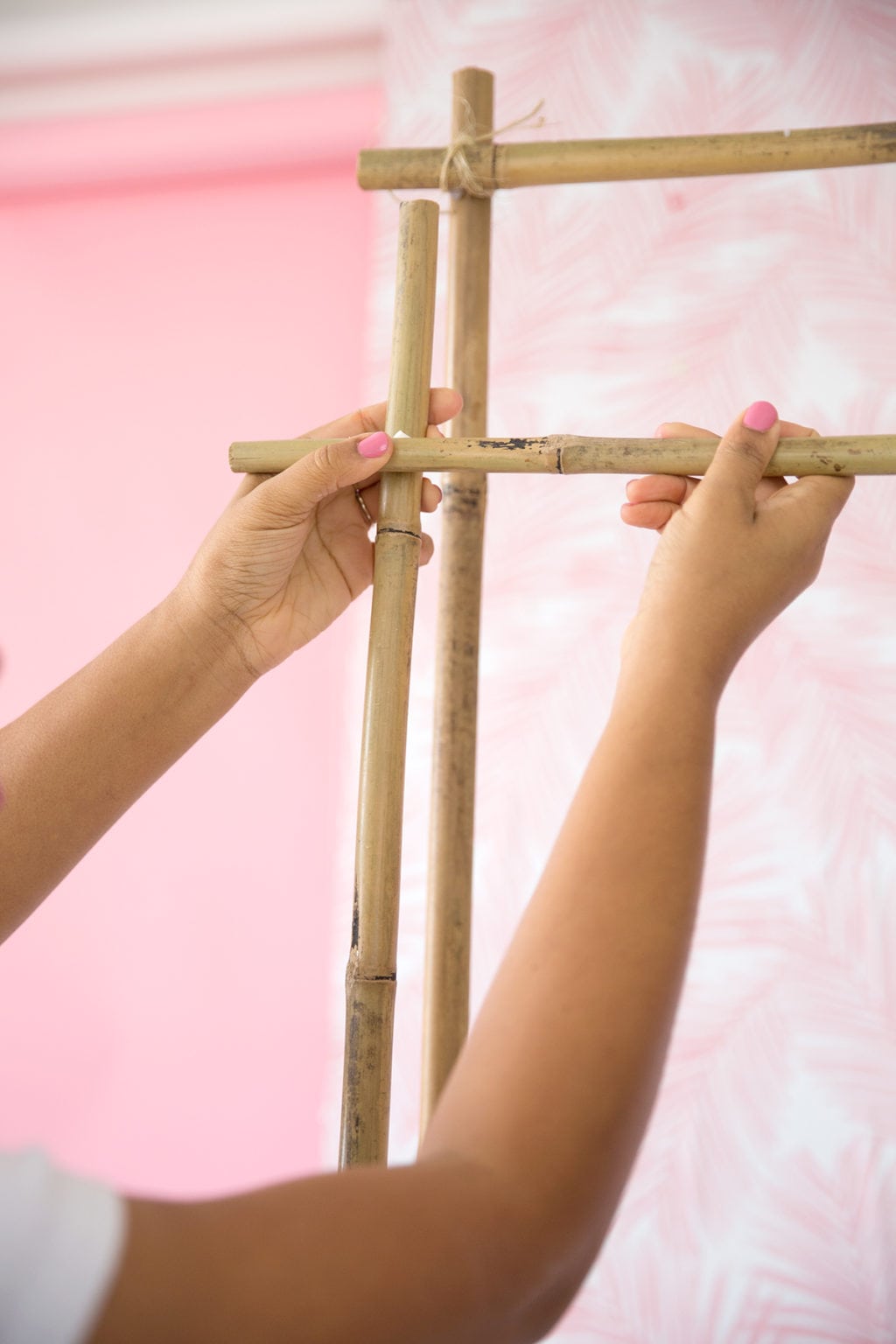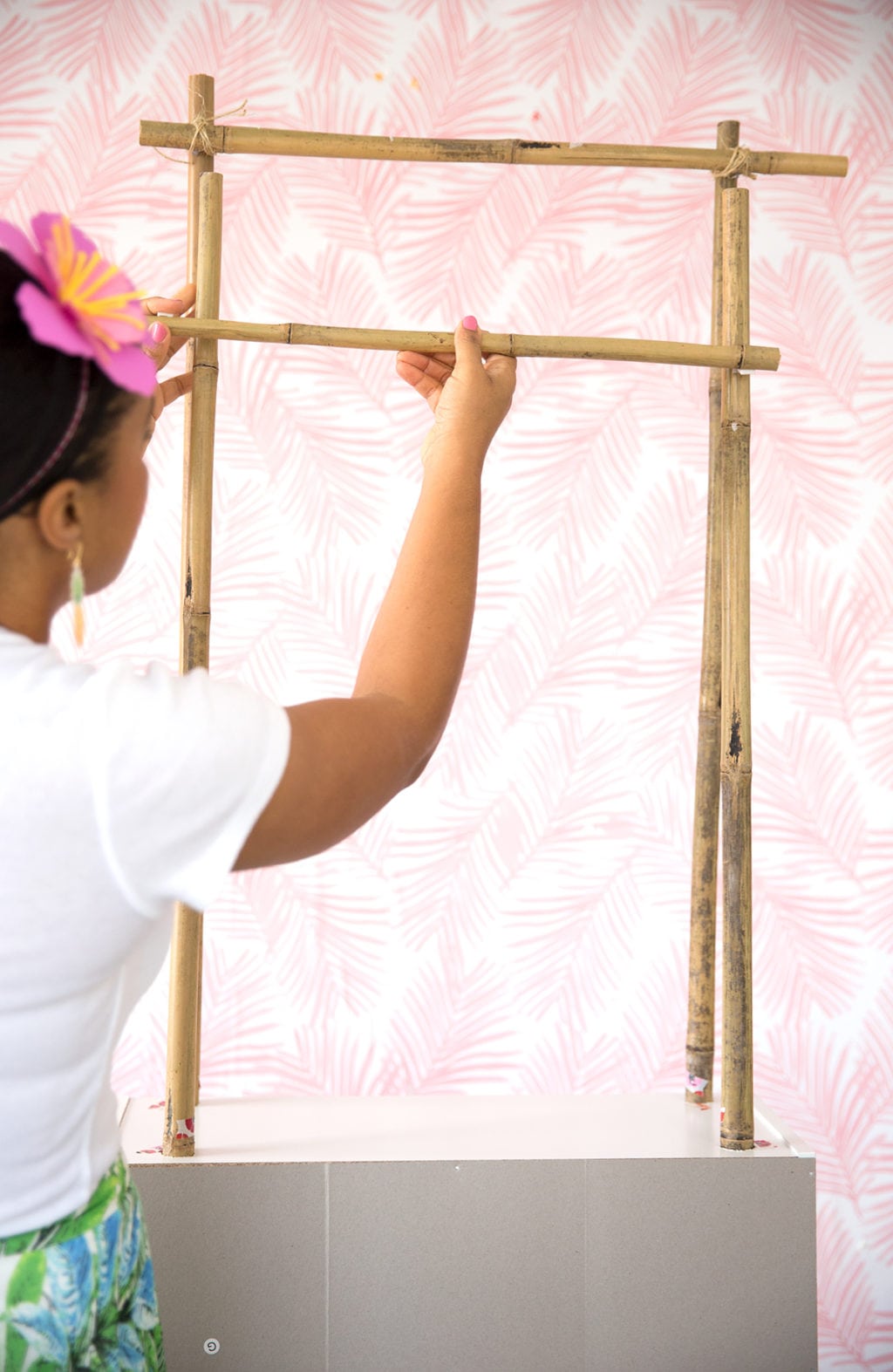 STEP THREE:
Once you've placed the bamboo stakes into all four holes, you will take two 36″ lengths of bamboo and create a crossbar as shown. Secure the crossbar with hot glue and twine.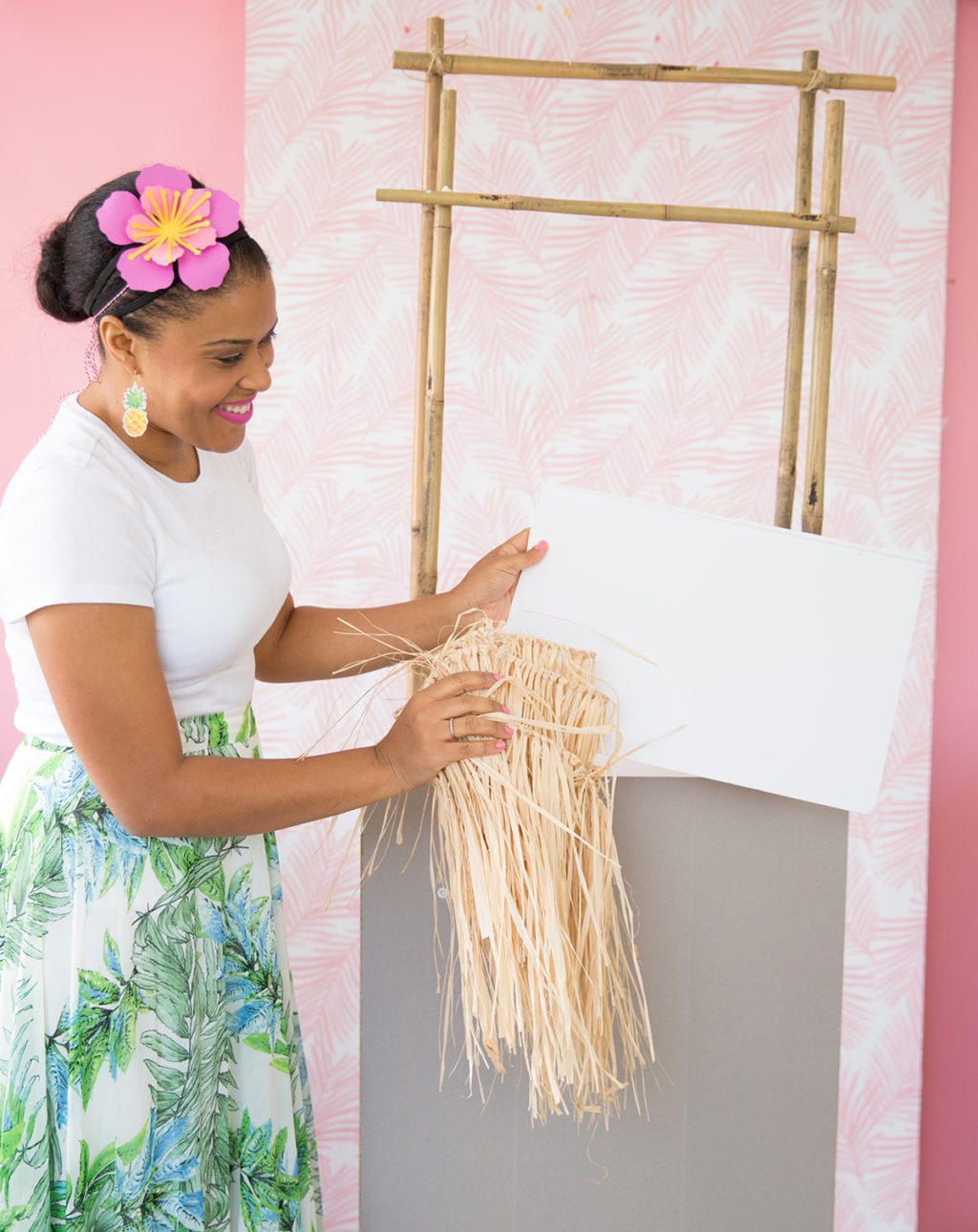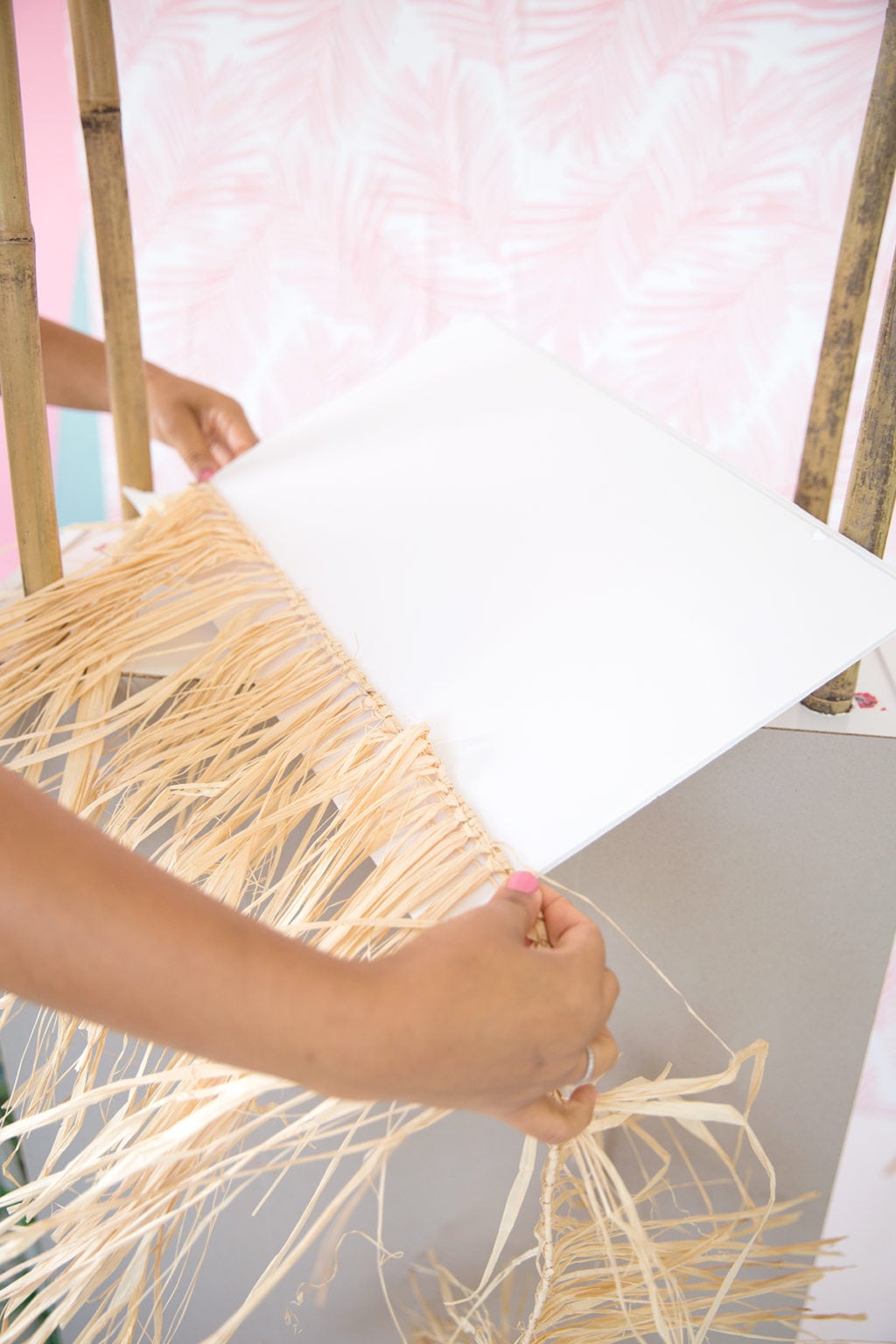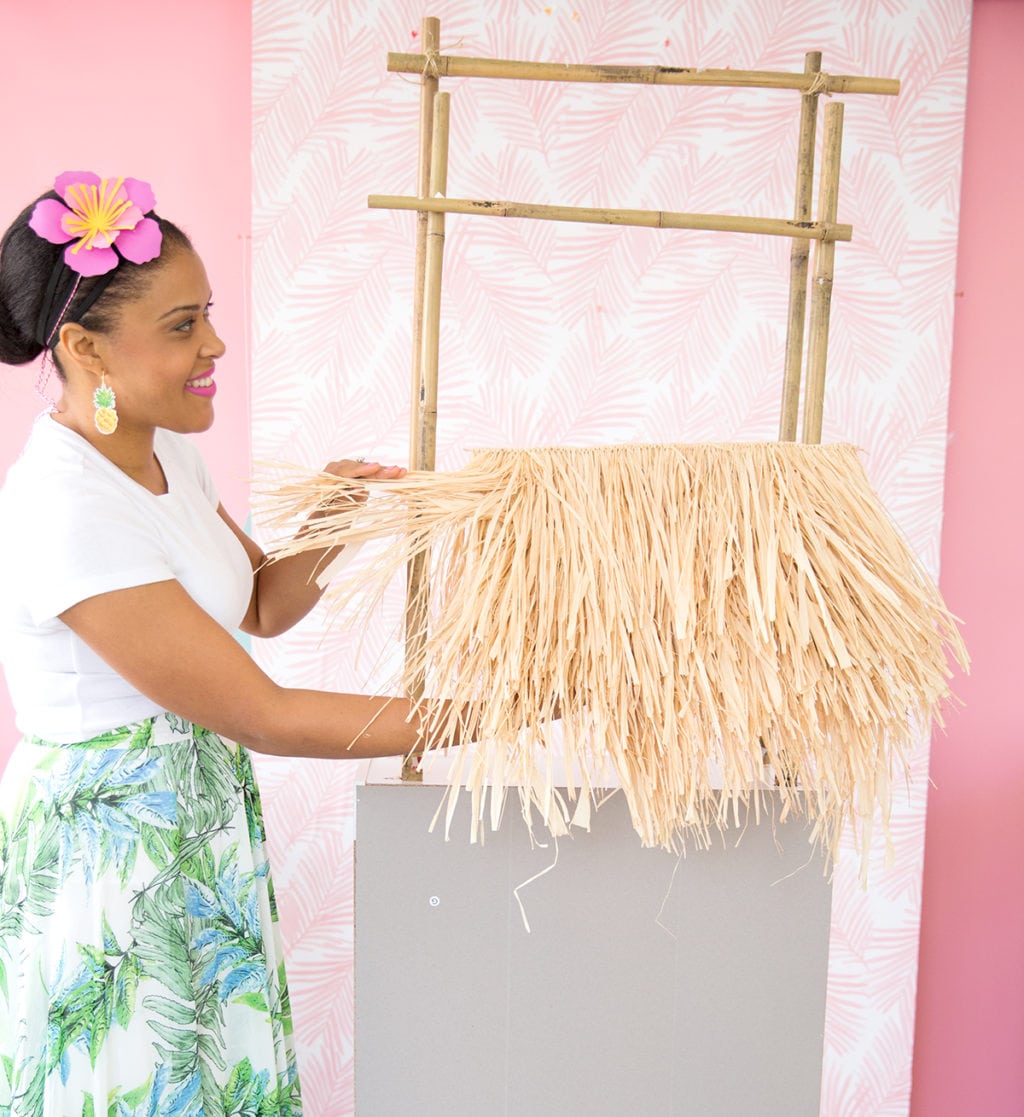 STEP FOUR
Let's make the roof! Cut down a piece of foam-core board and add lengths of raffia skirt to the board until it is all covered.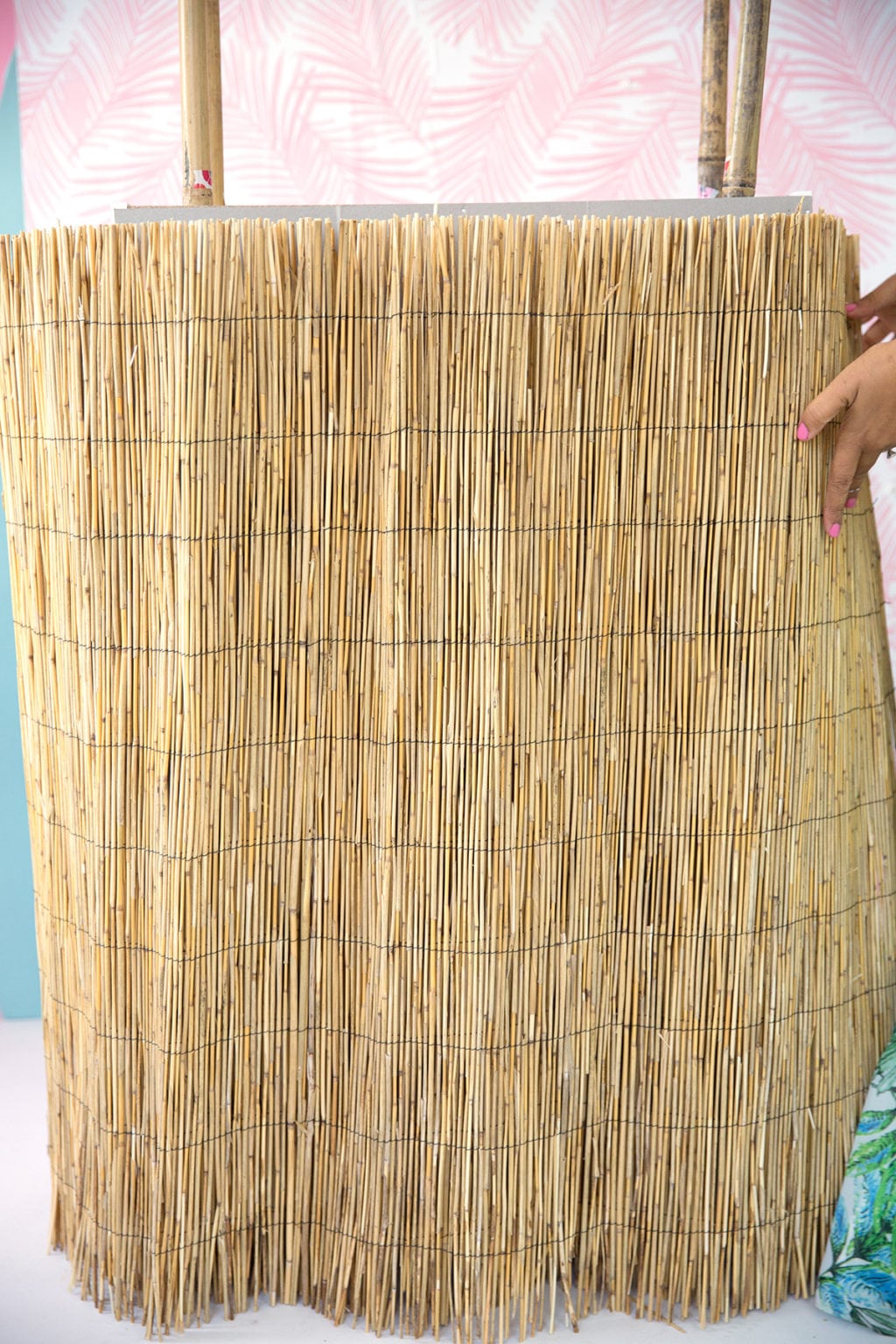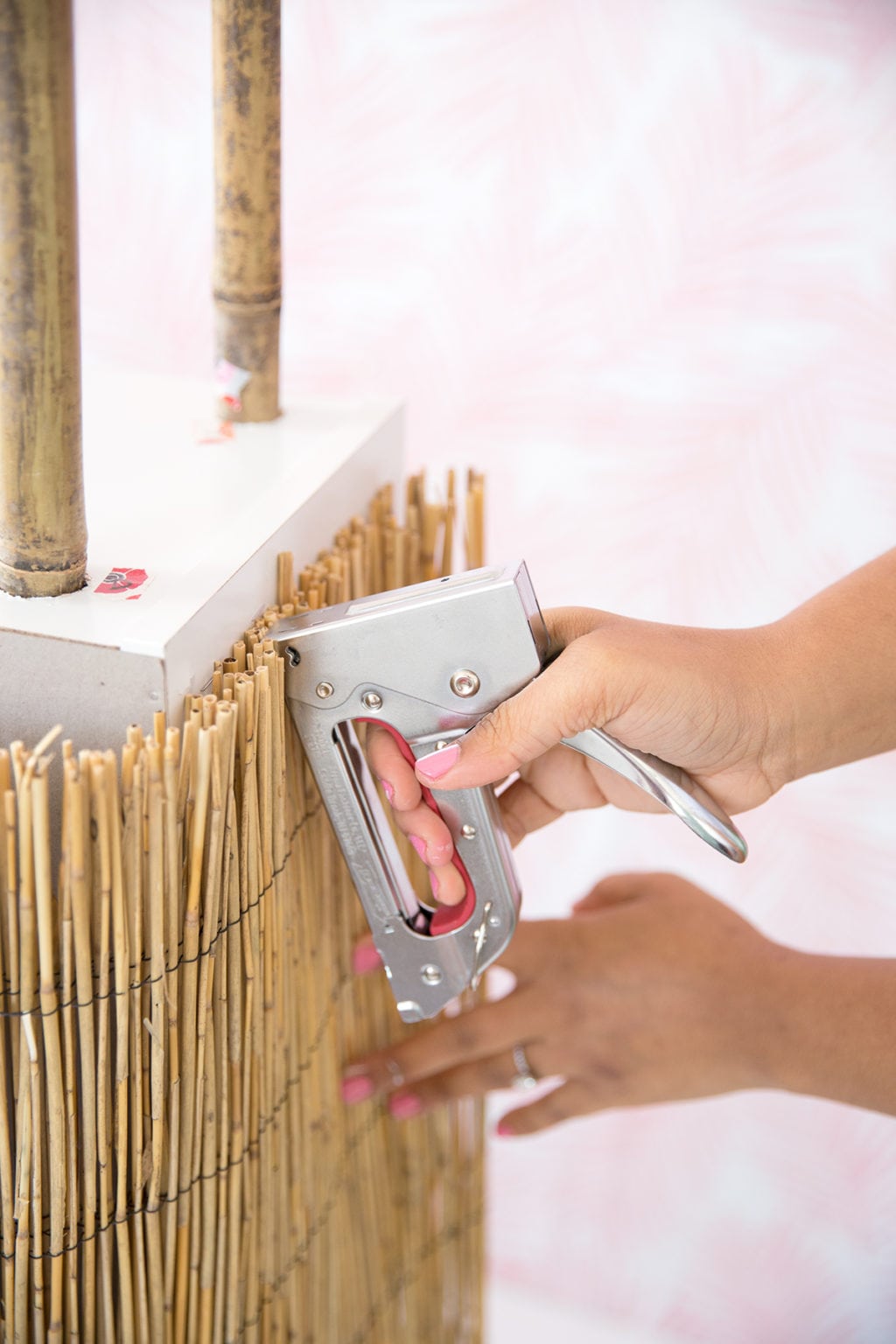 STEP FIVE
Next up, let's cover the front of the tiki bar (which is actually the back of the bookshelf!)  Use reed fencing to create the front of your tiki bar and secure it in place with a staple gun.
THAT'S IT! I told you it was easy!
Once you're done assembling your easy DIY tiki bar, you can get to work adding personalized decorations! I used my Cricut Explore to create each piece of decor from the Tiki Bar sign right down to the chalkboard menu!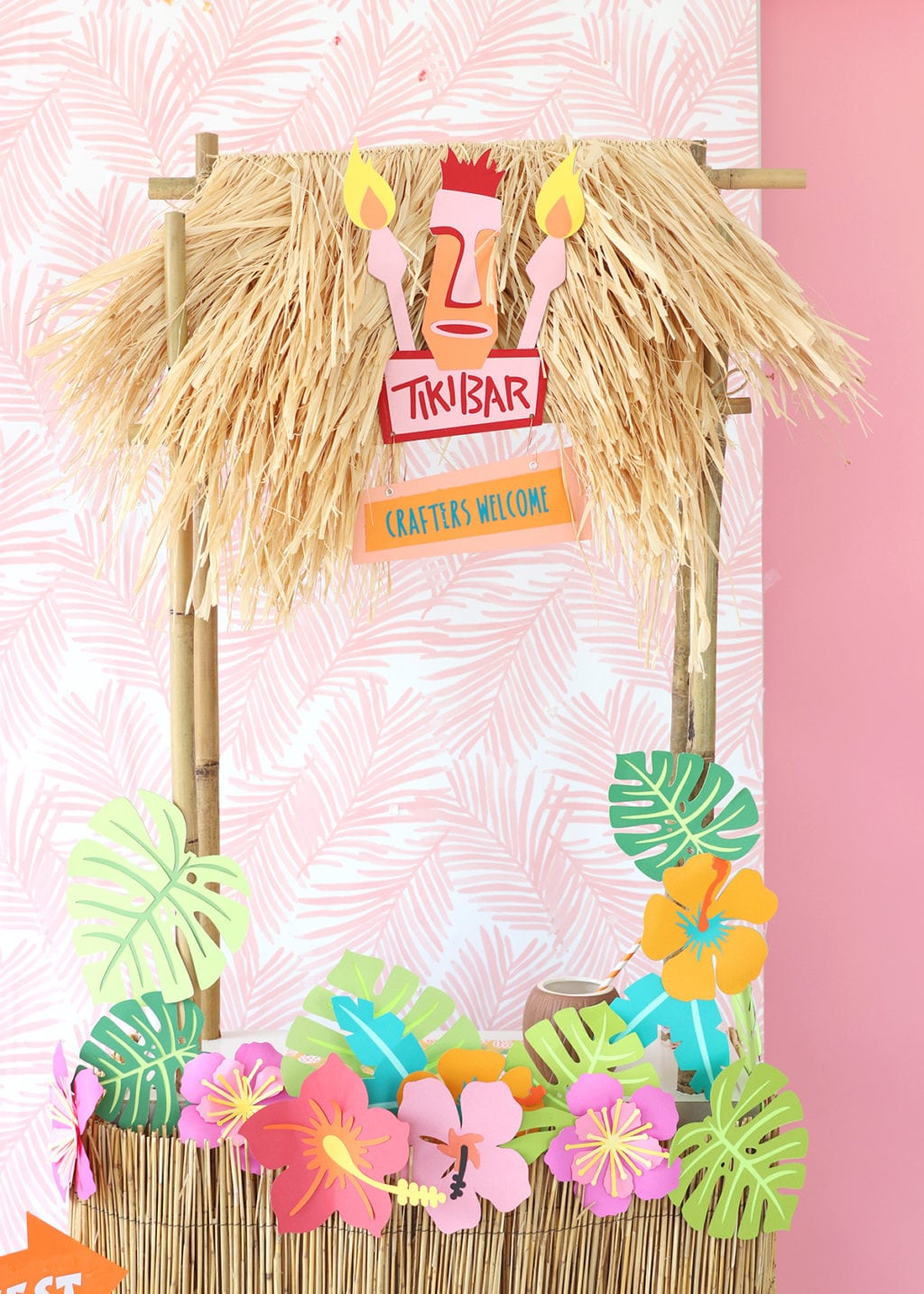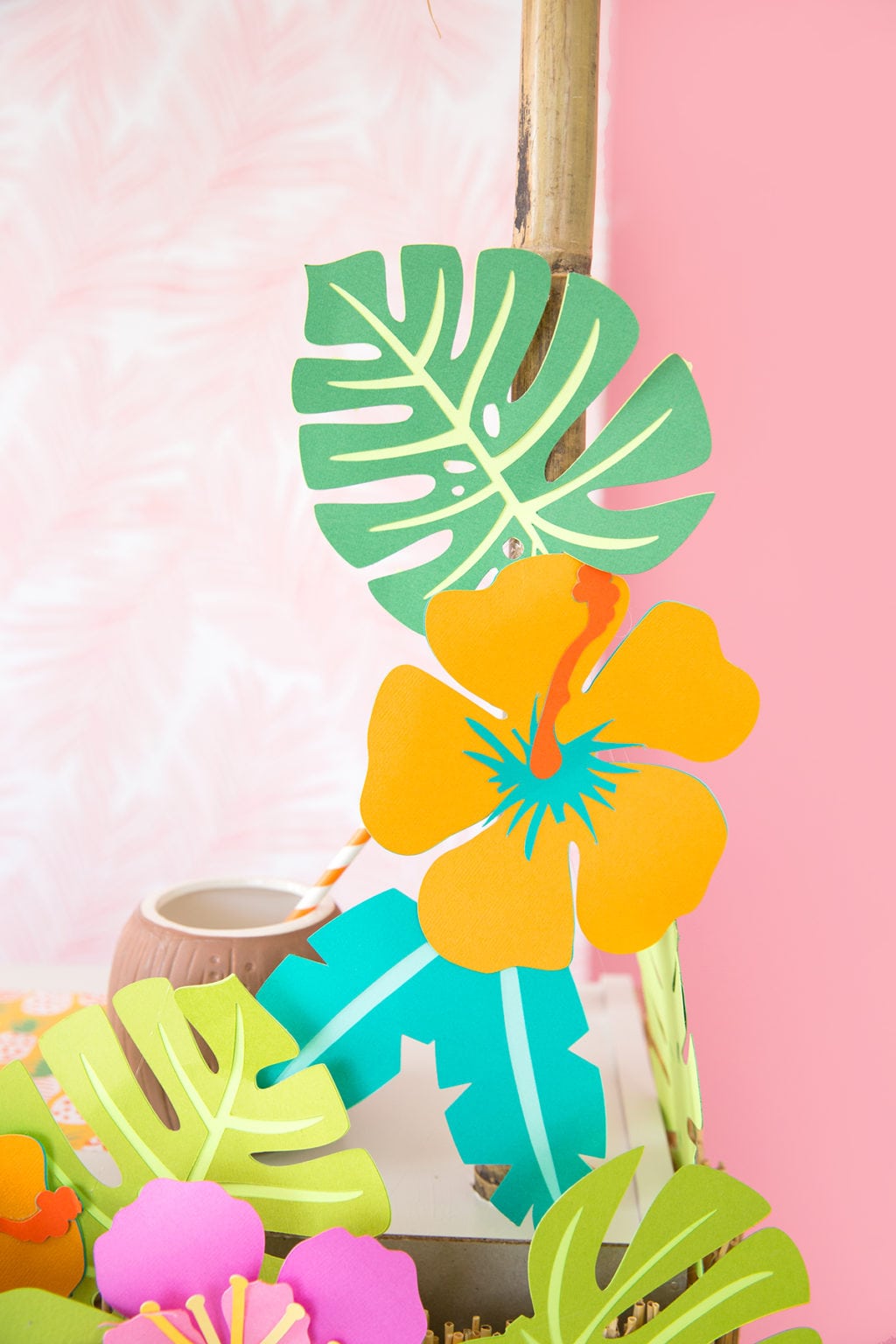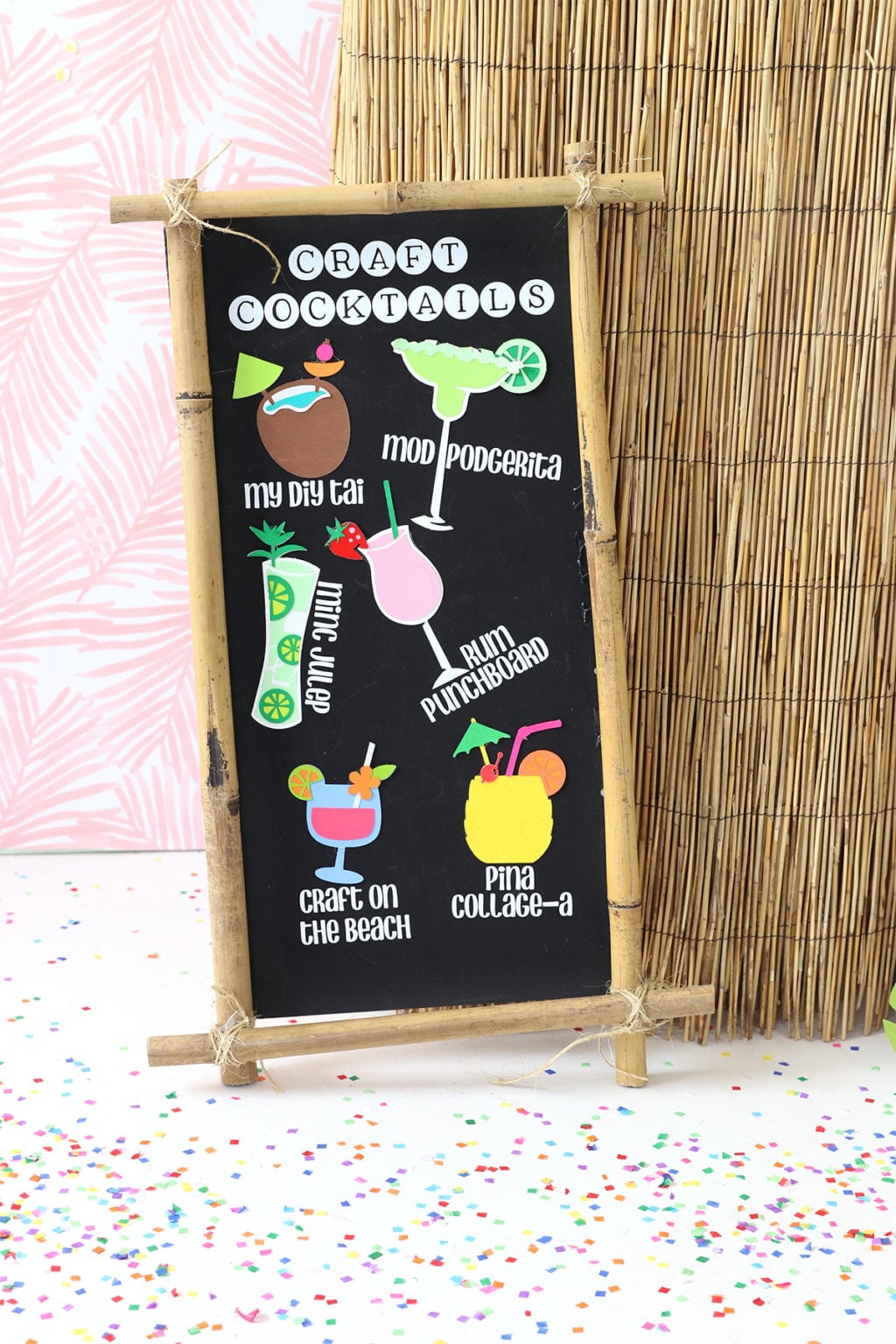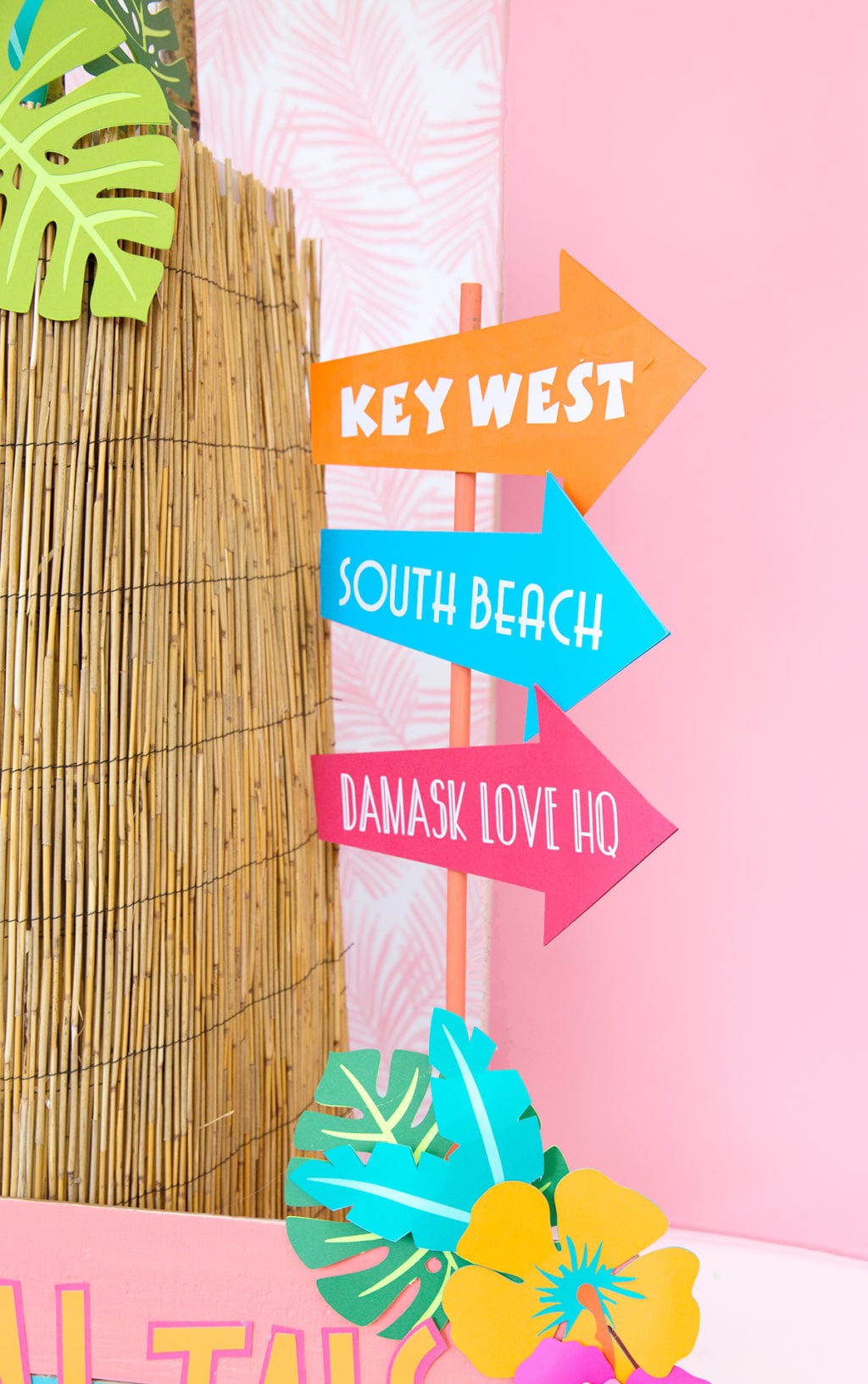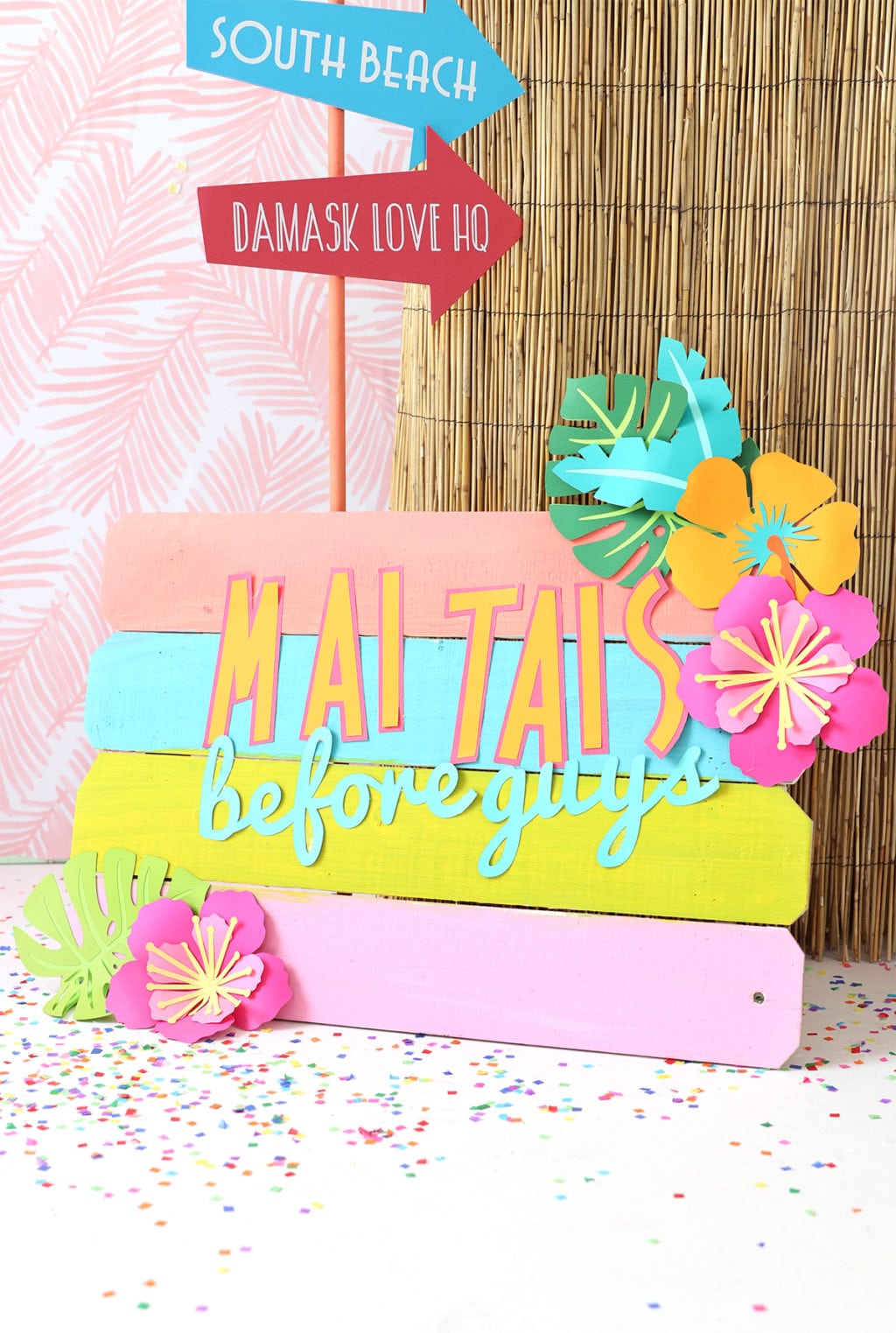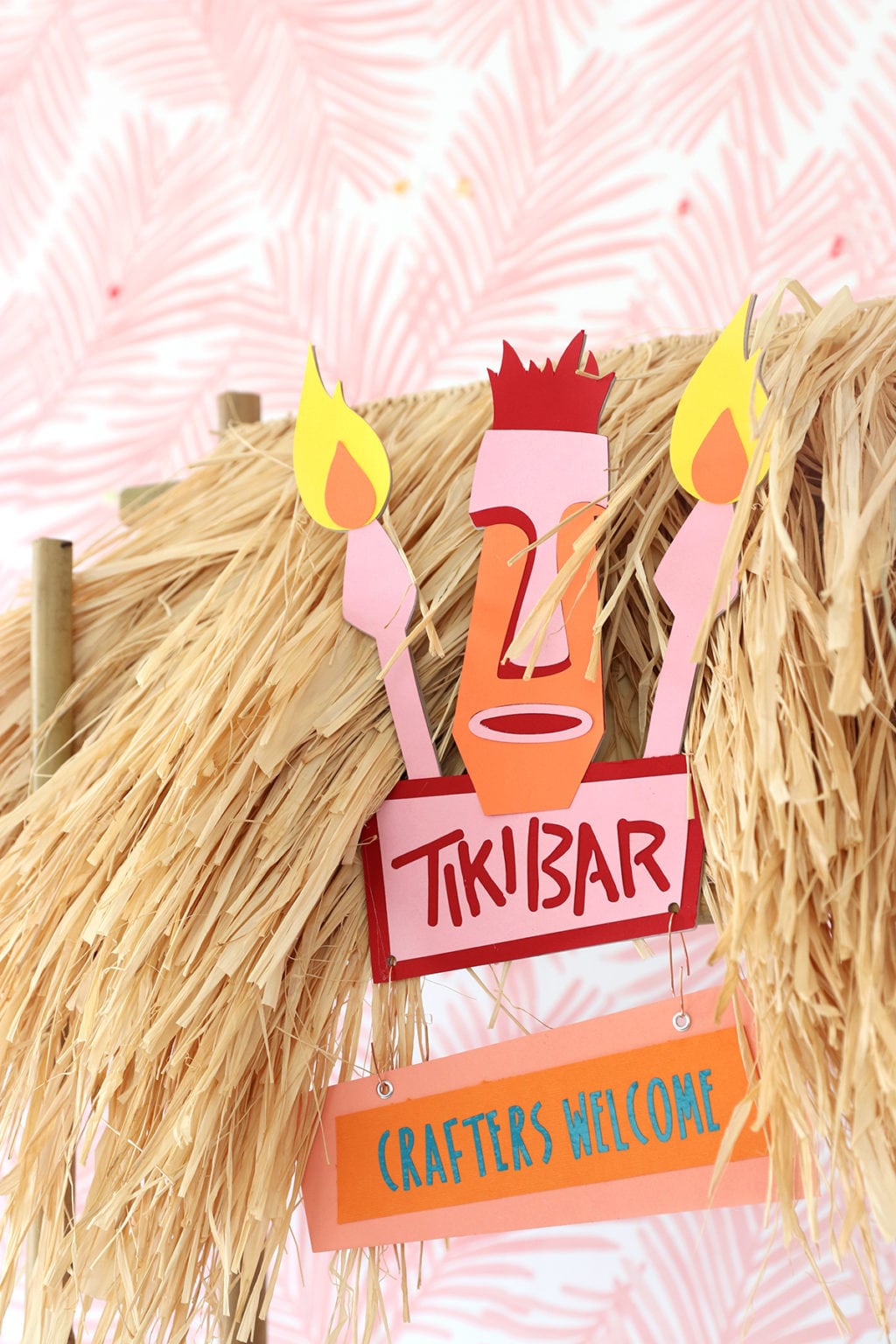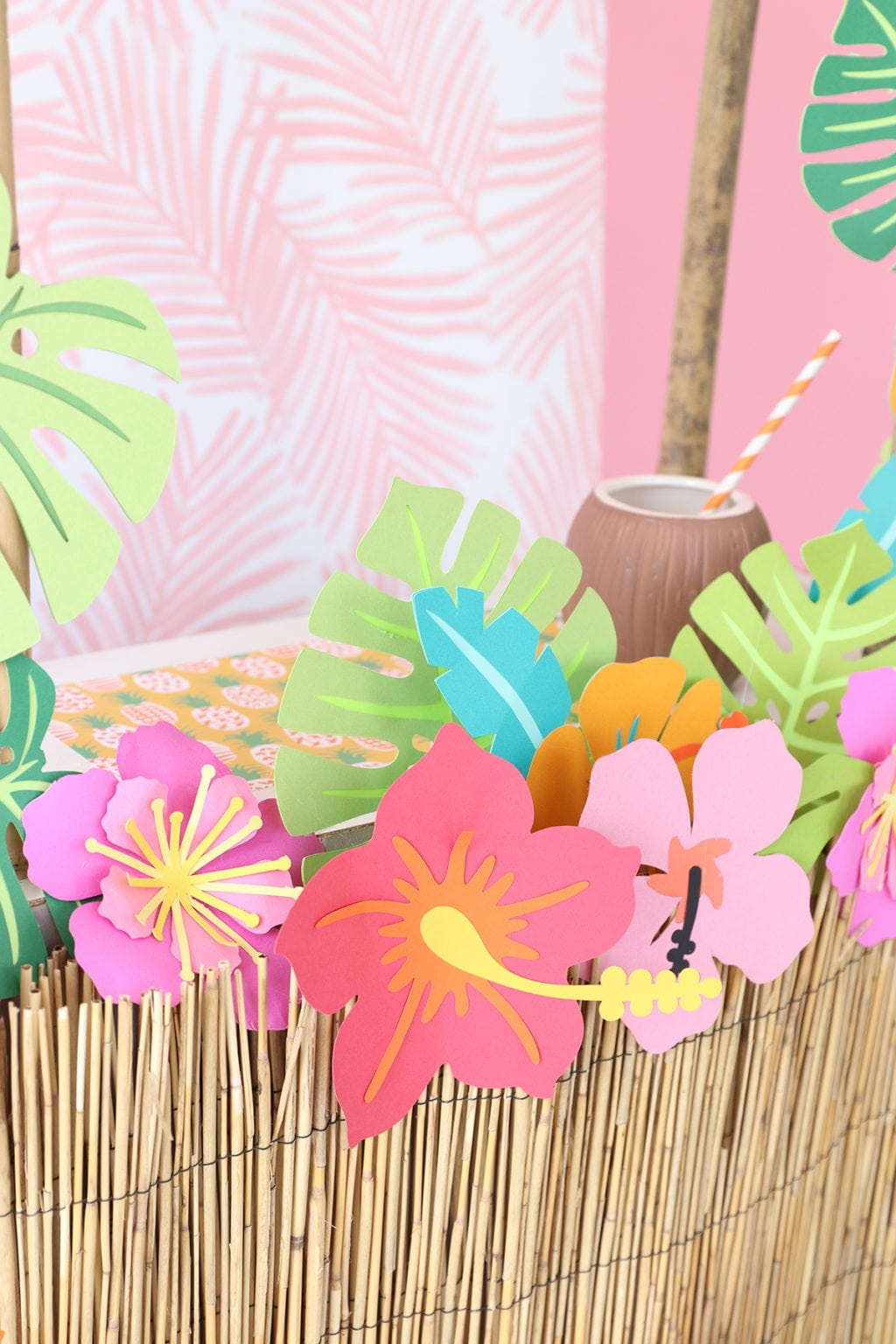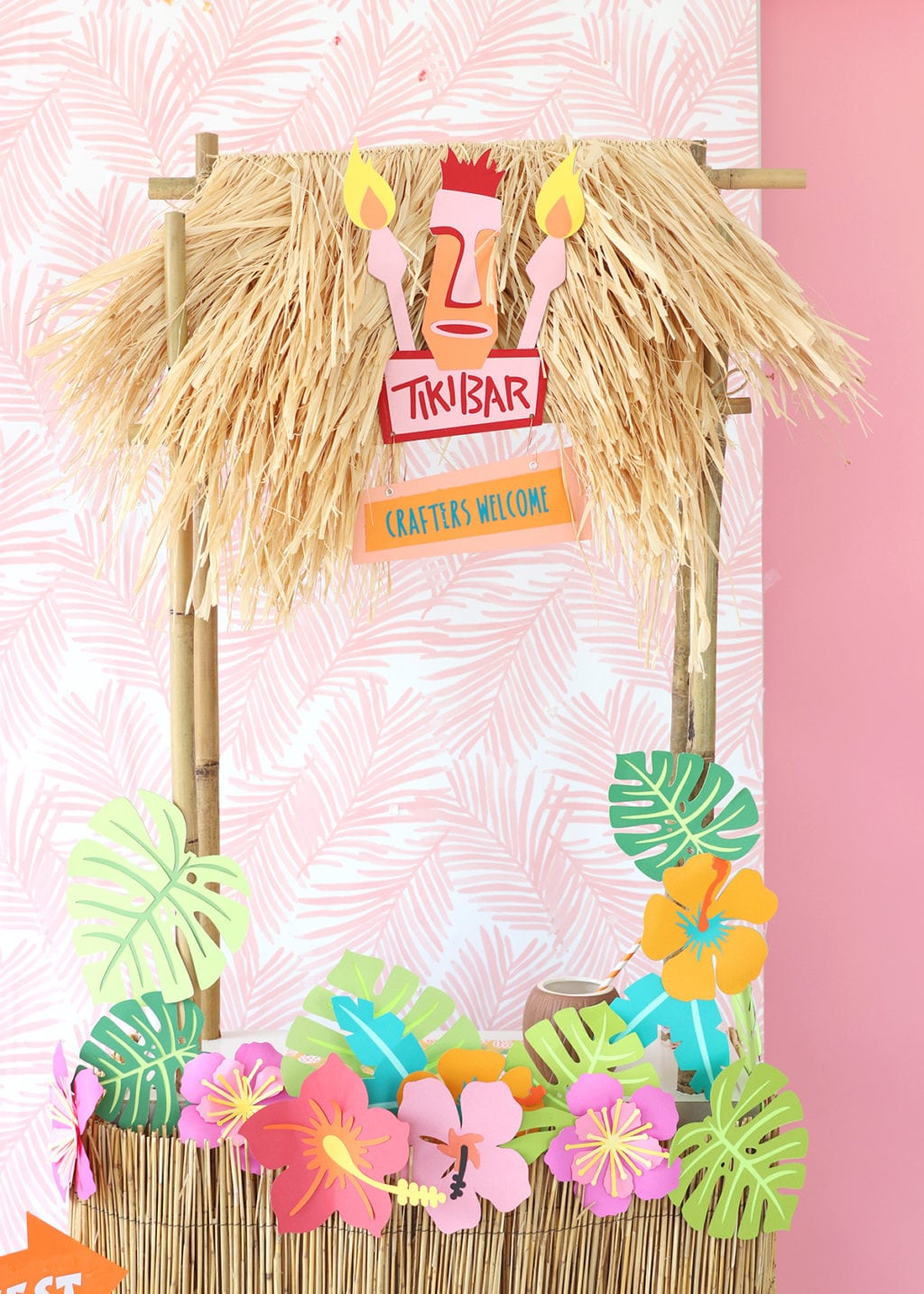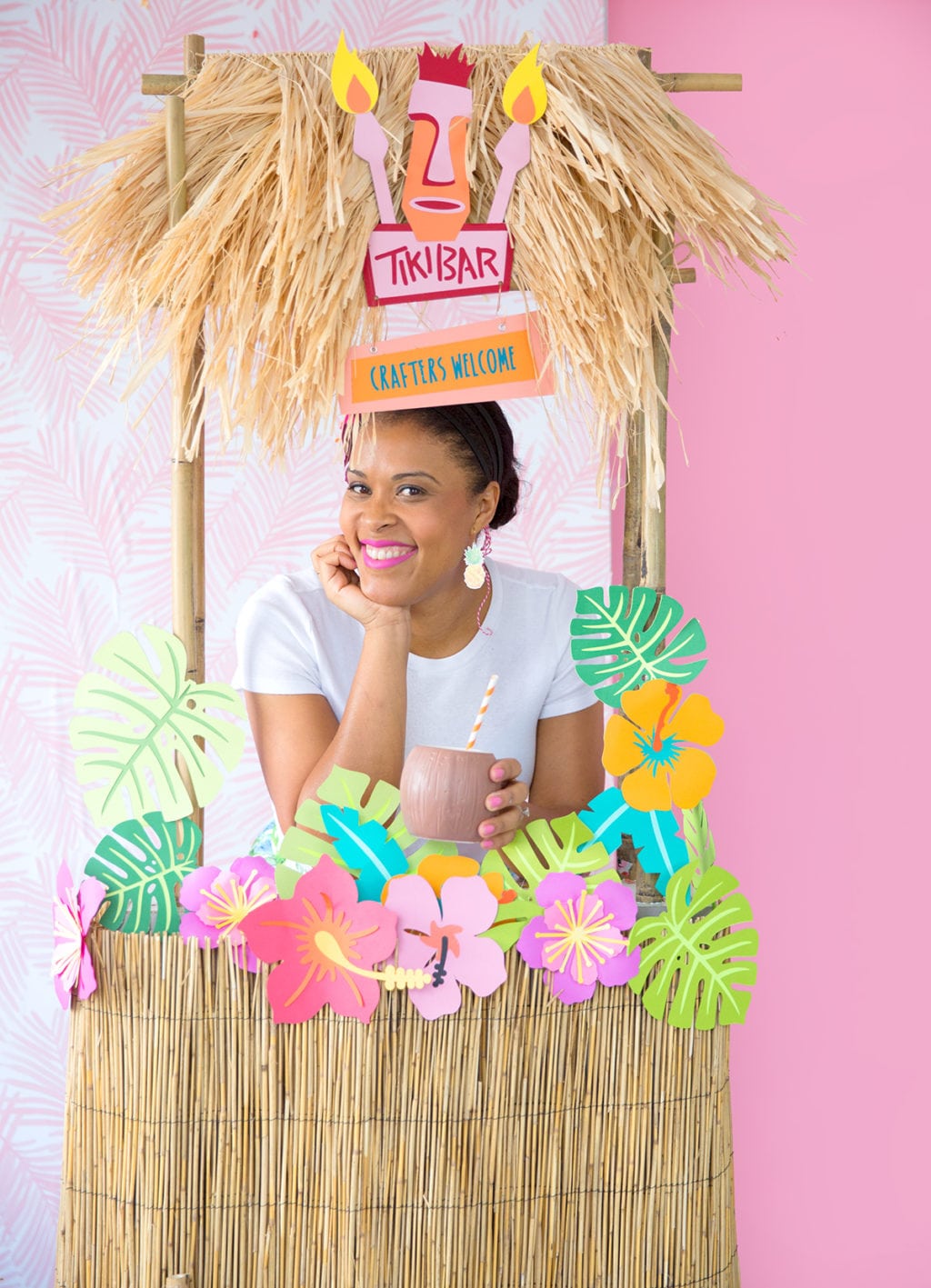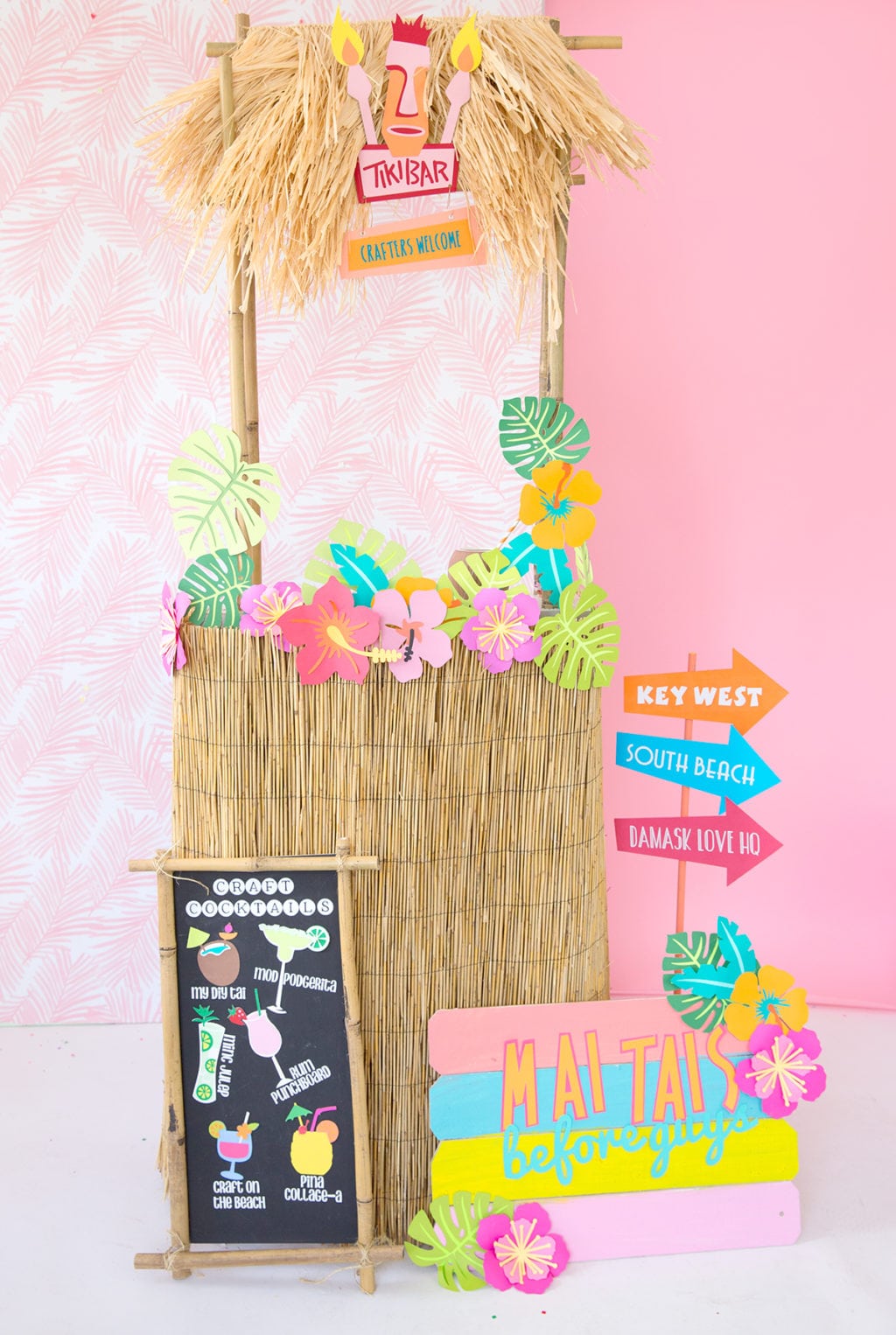 Who's want to come over and grab a cocktail from our tiki bar?!