I have a special place in my heart for picnics in the park. I don't know why, but I do. Maybe it's the vision of cute little picnic baskets and gingham blankets. If we're being honest, I've never really had a picturesque picnic. They usually include windy days with bottles of water spilling onto the picnic blanket, which is usually an oversized beach towel at best. In the spirit of hosting the perfect picnic, I'm super excited about today's craft hack.
Whenever I roam the aisles of IKEA, I find tons of items that can be crafted up in a totally new and different way. As soon as I saw the Vildapel Plant Stand – I immediately thought – "this is a plant stand that want's to be a mini picnic table!" So here we are – turning it into an IKEA hack mini picnic table complete with leather carrying strap. Ready to learn how? Let's go!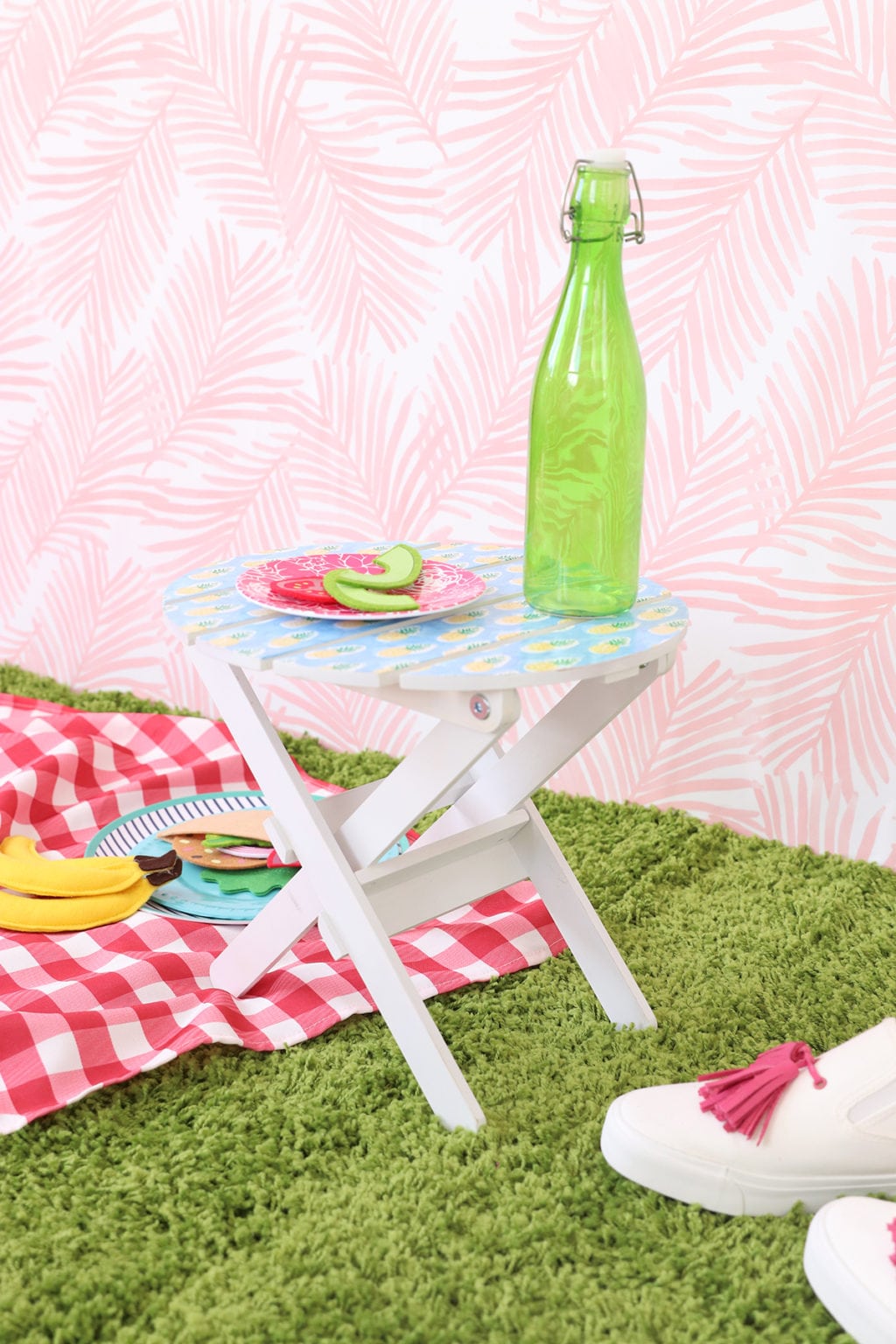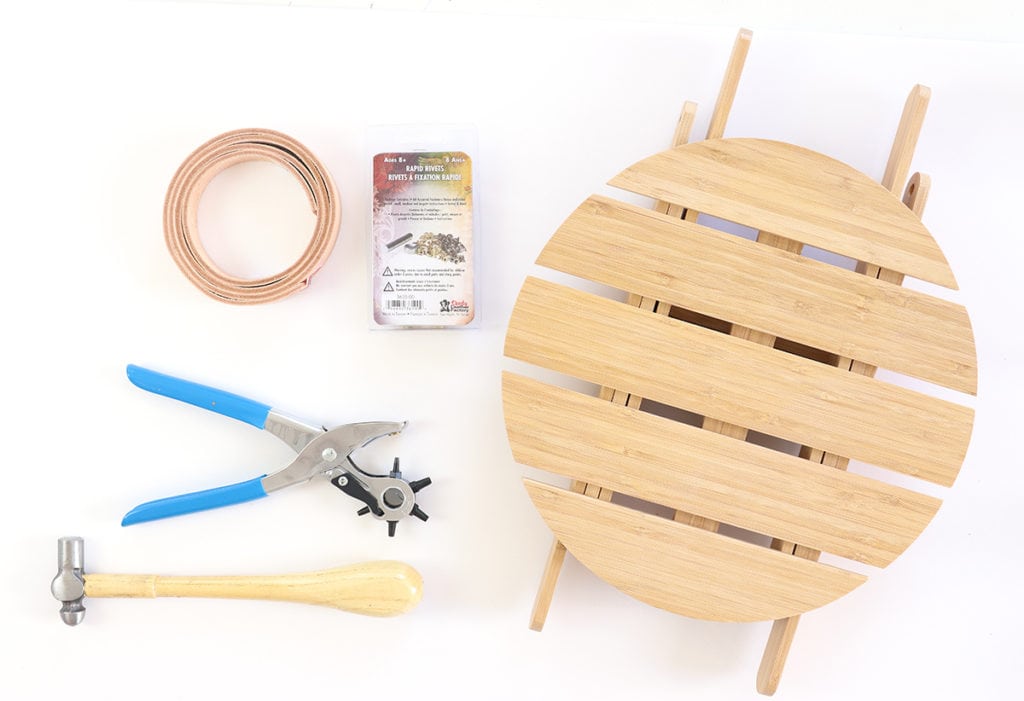 Here's what you'll need:
a hammer
a Vildapel plant stand from IKEA
Supplies for painting and decorating your plant stand (not pictured)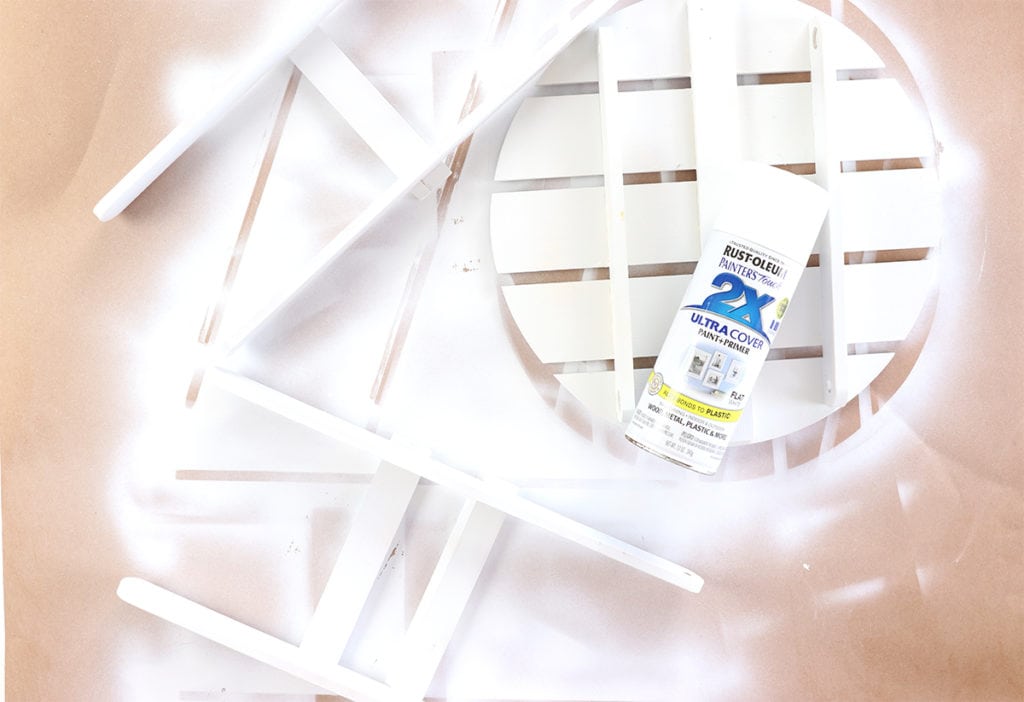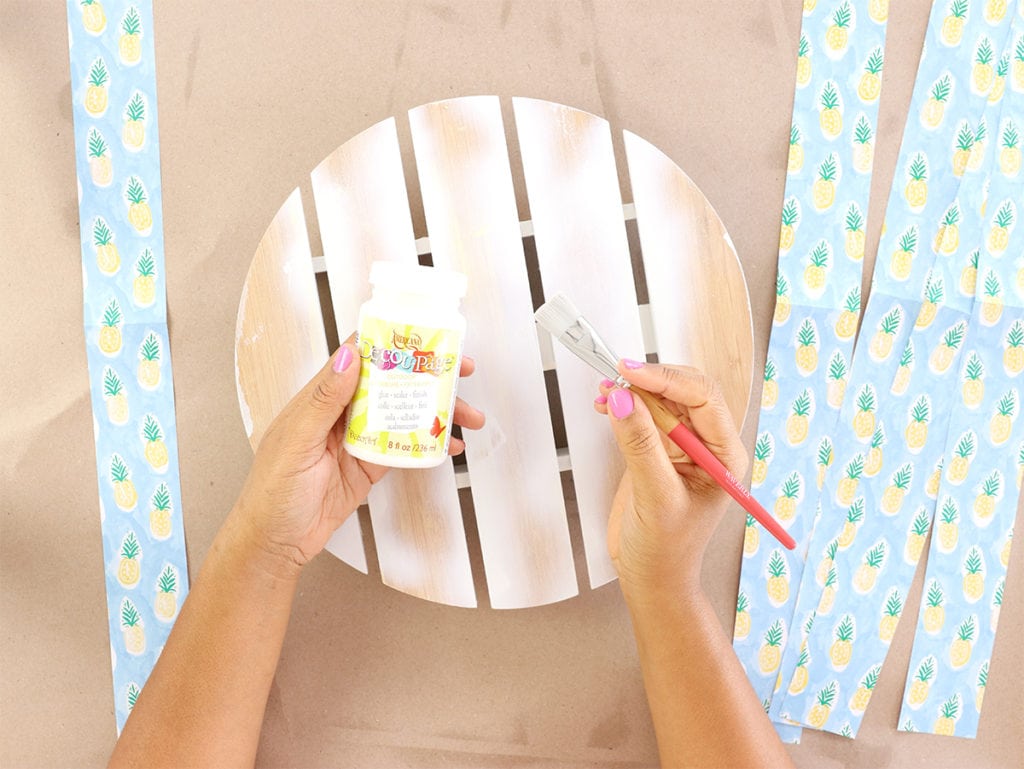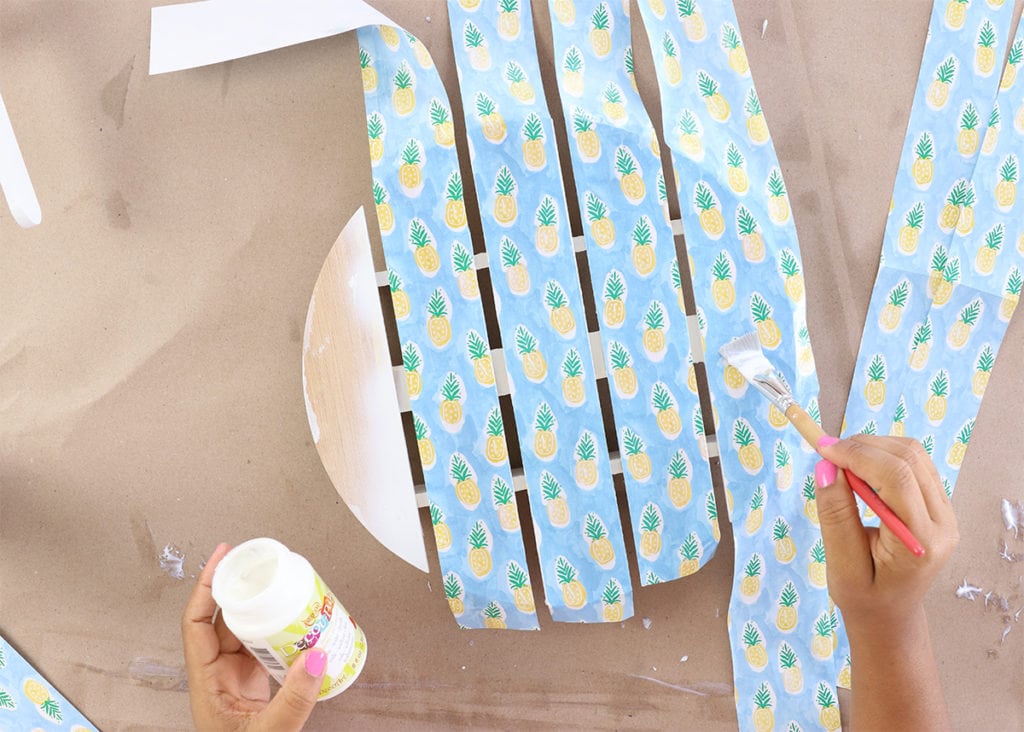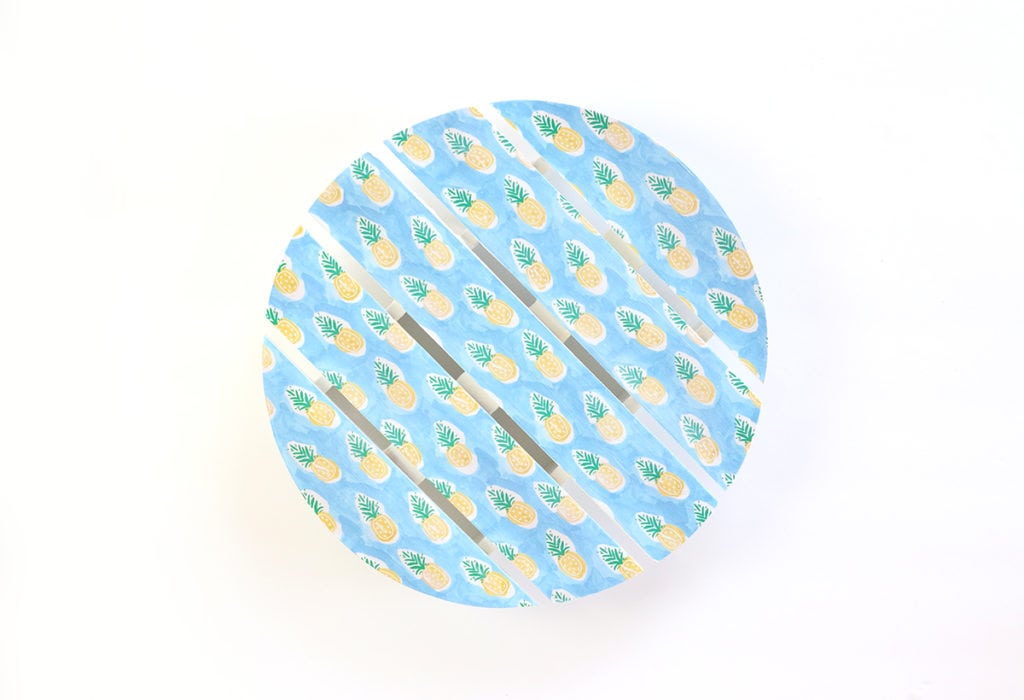 HOW TO PAINT & DECORATE THE PLANT STAND:
Use spray paint to cover the entire plant stand. Then use decoupage and strips of your favorite wrapping paper to cover the top slats of the table. I love using DecoArt Outdoor Decou-Page for this.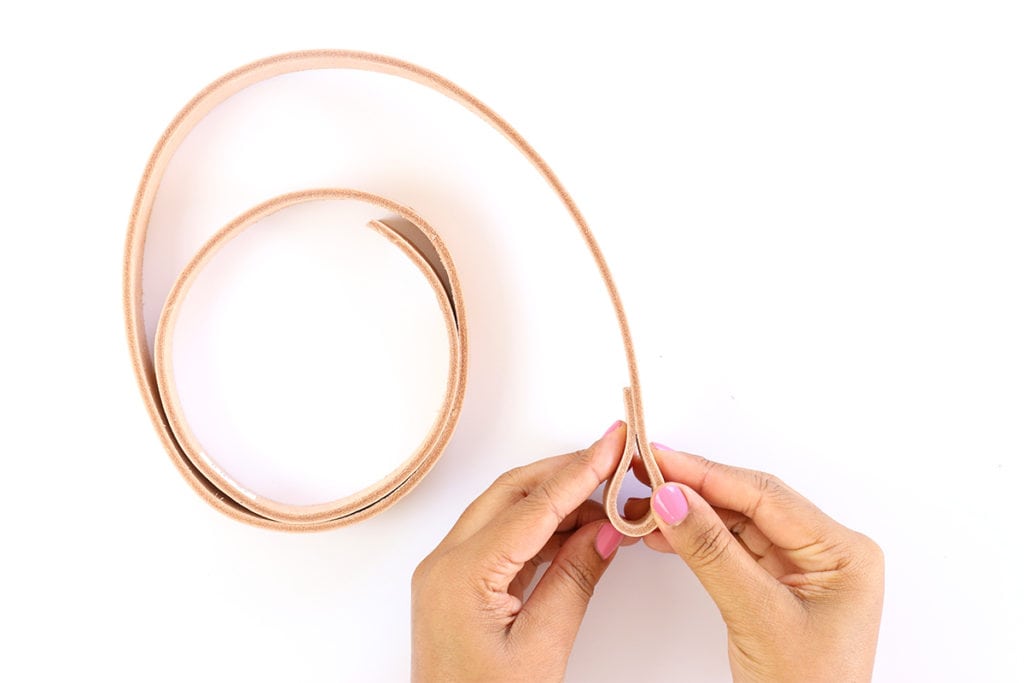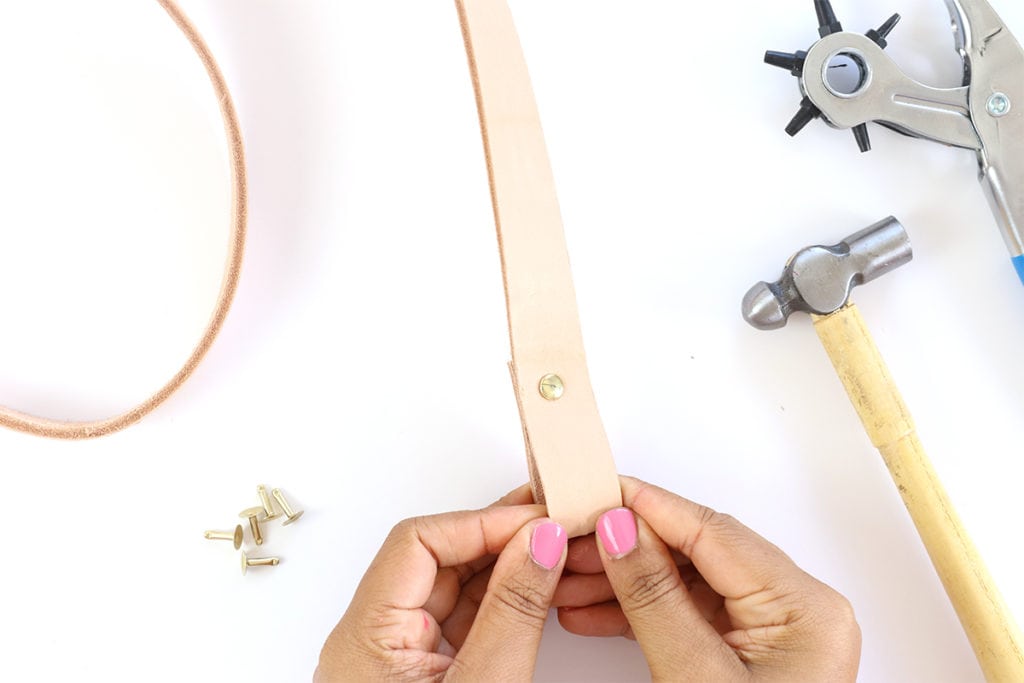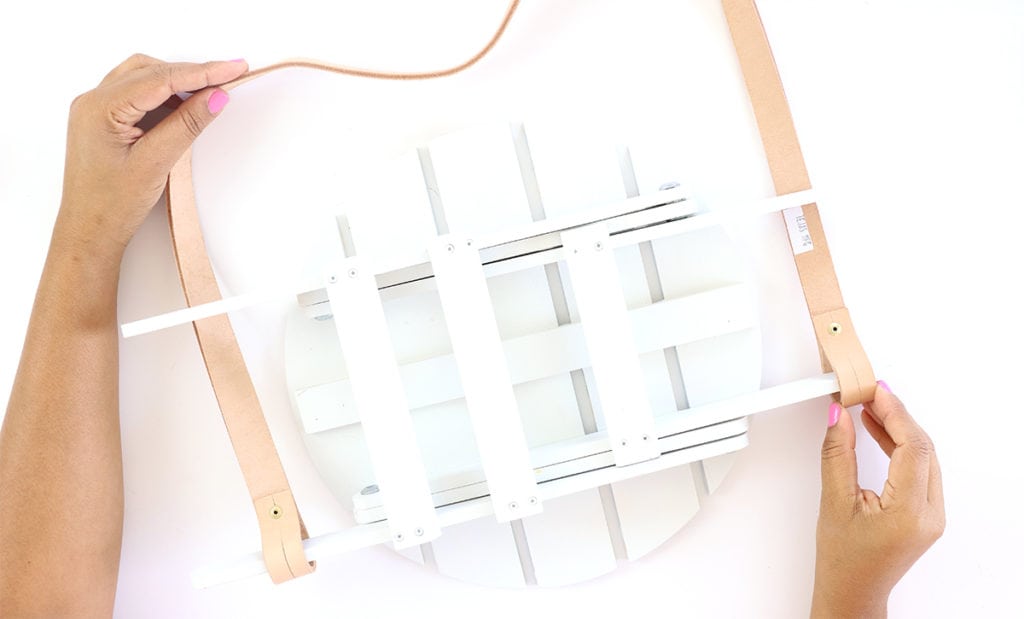 HOW TO CREATE A LEATHER CARRYING STRAP
Create a loop at the ends of the strap, then use the leather punch and rivet kit to secure the loop together. The loop will slip over the legs of the collapsed table to make it easy and fun to carry to your next picnic!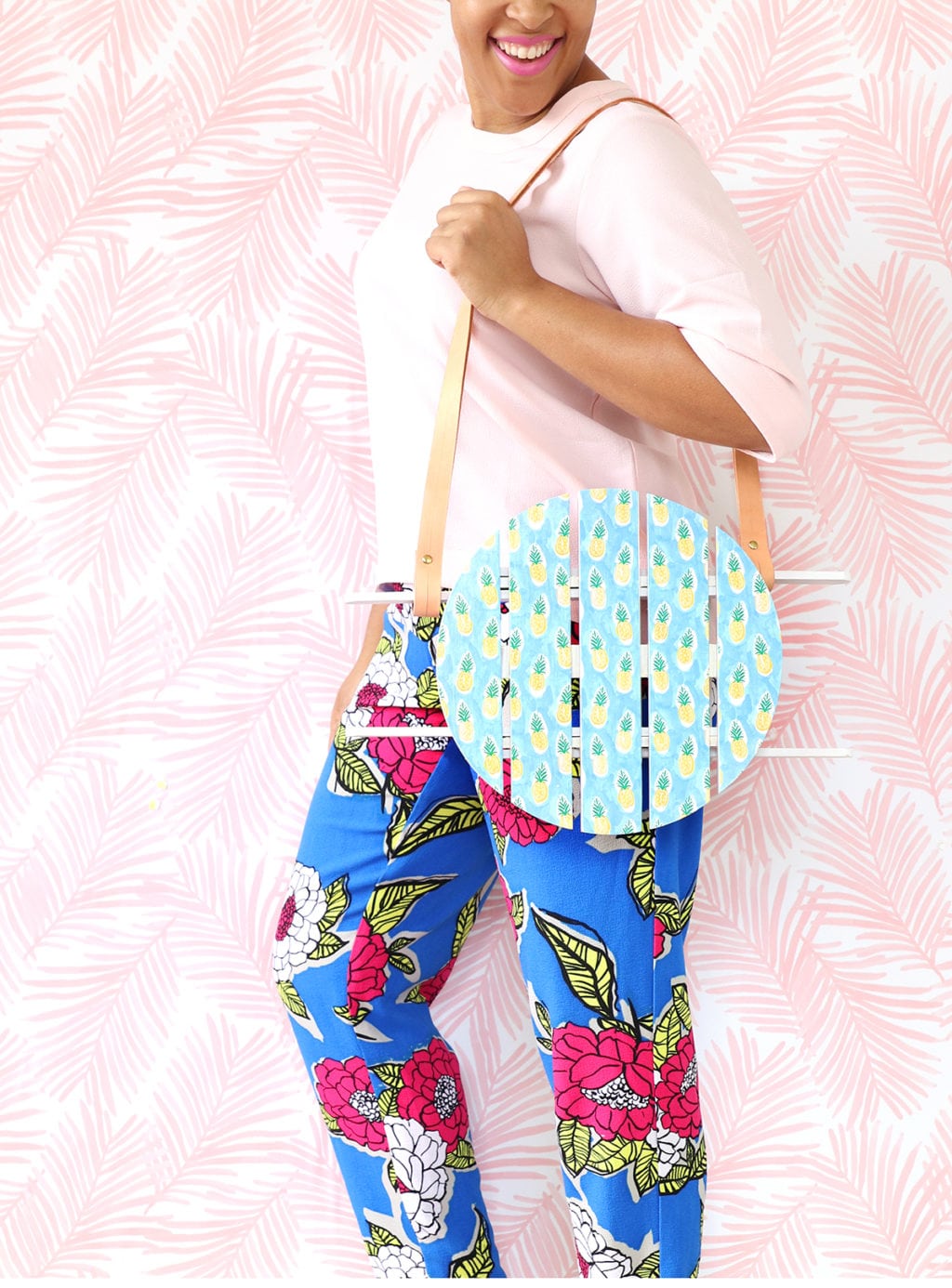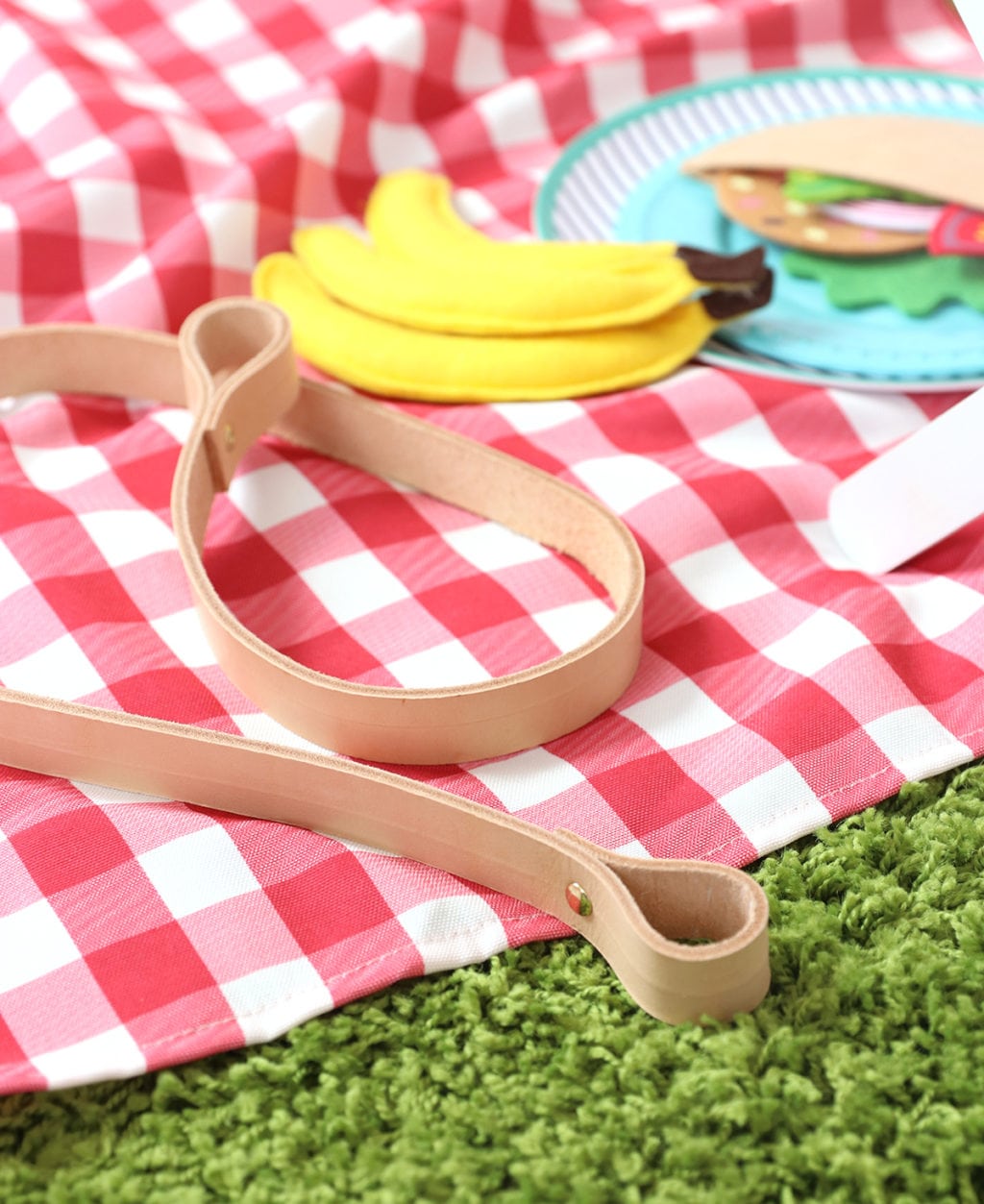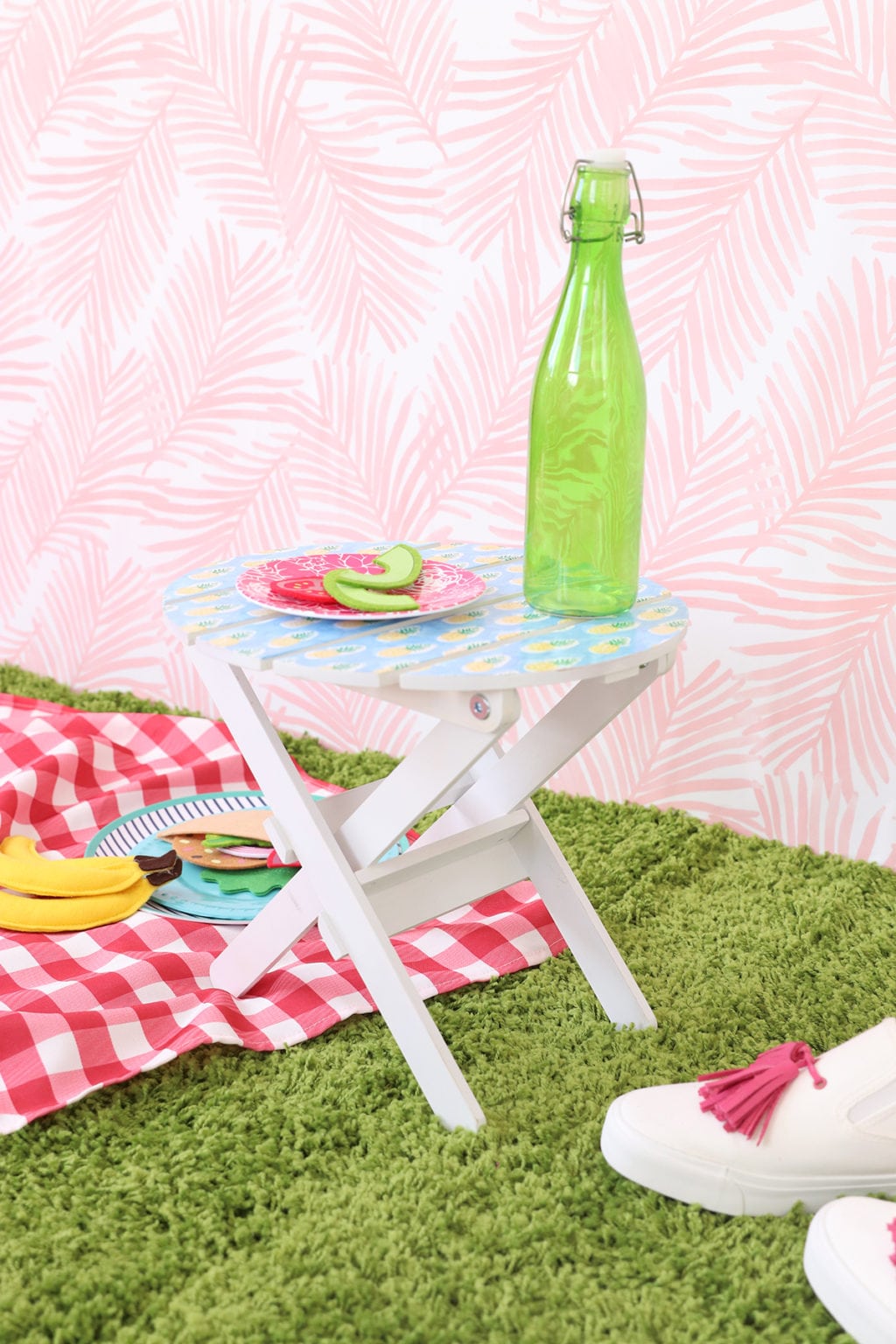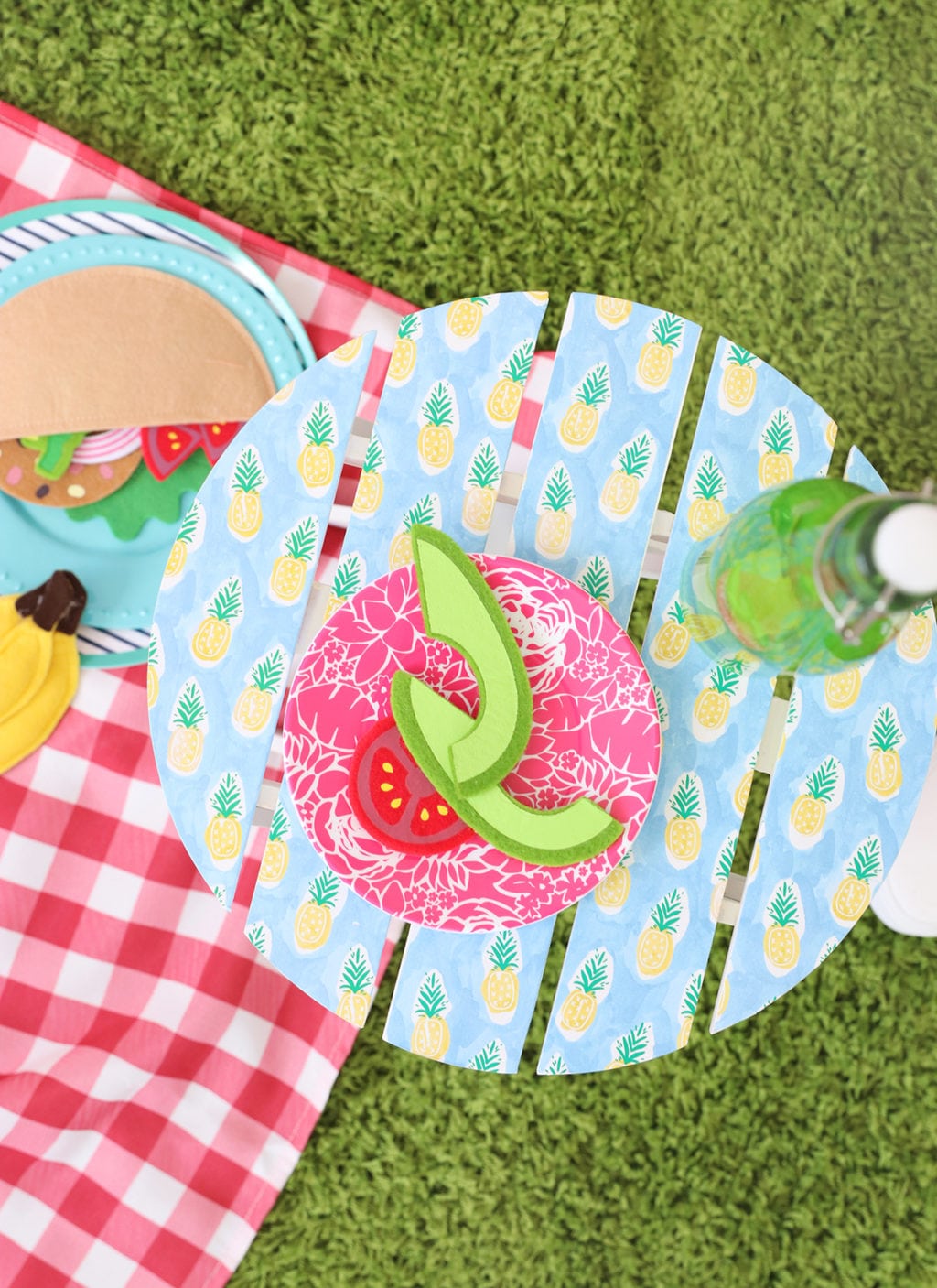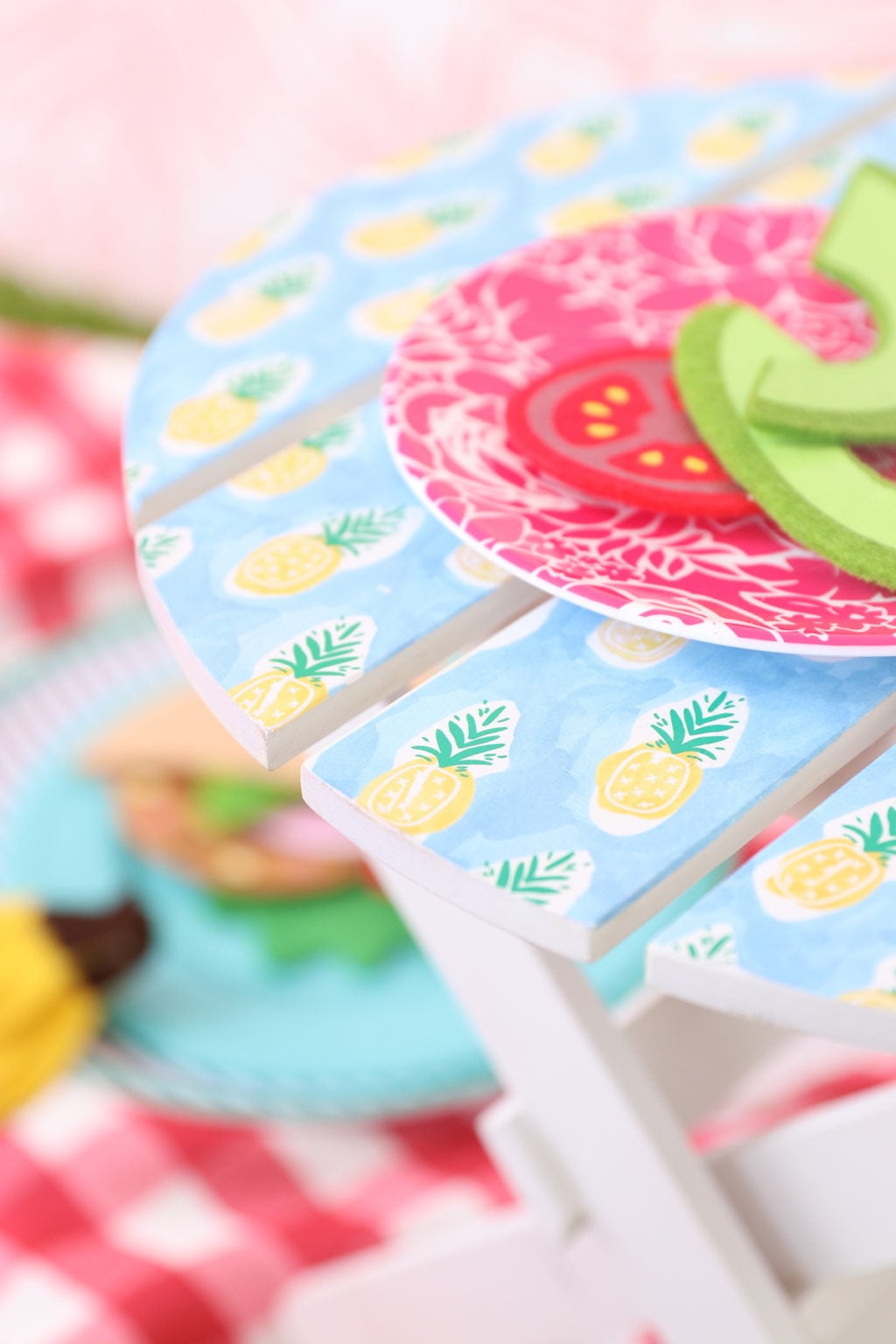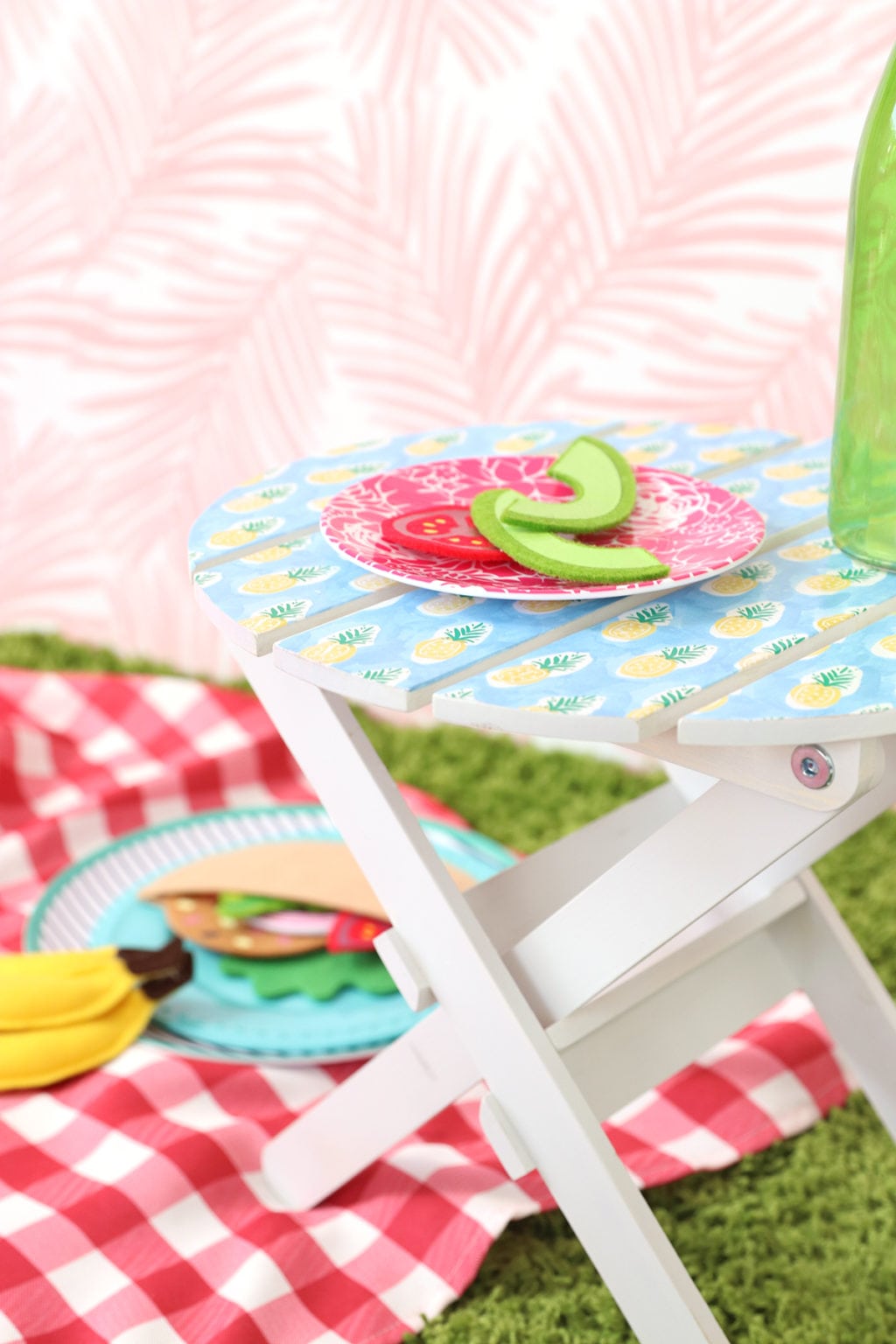 Have I inspired you to get crafty for your next picnic?! Or better yet, have I inspired you to have a picnic just so you have a reason to make this adorable table!?