I've always been a fan of "nautical." I love stripes and if I could, I would totally wear a sailor's hat. Pretty sure that gets you nothing but strange looks from other people, though.
Today, I'm putting my love of nautical down on paper with a few simple projects using some of Clear & Simple Stamp nautical themed products.
Nothing terribly complicated,  but I do think it packs quite a punch for gift giving or sending thank you notes.
First up is a set that I think is fun and unique: Nautical Flags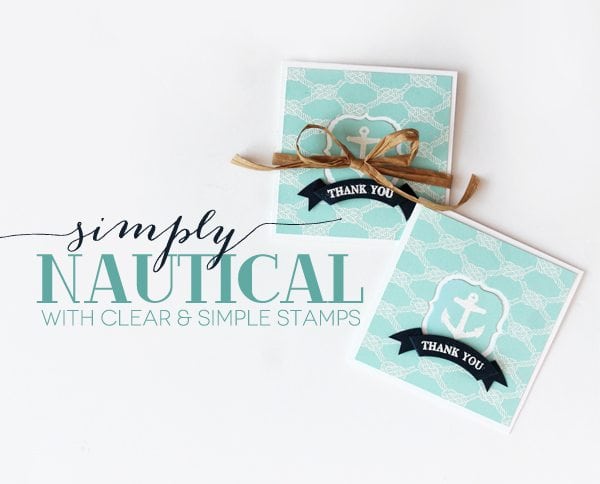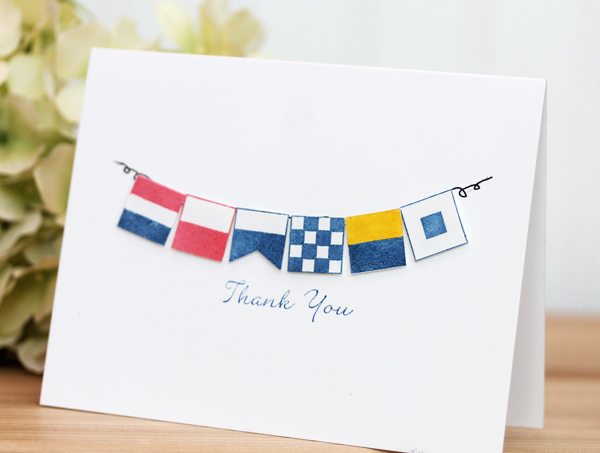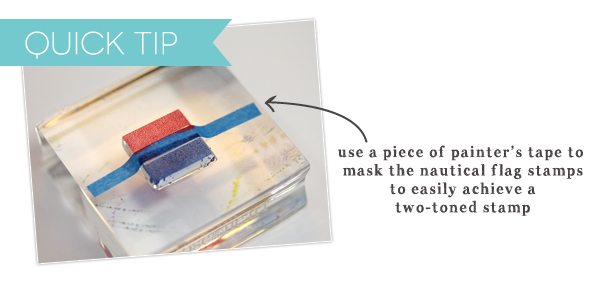 The nautical flags card is certainly traditional in it's color scheme, so to give you some options, I thought something a little more modern was in order.
For this ensemble I went with aqua, which is a favorite crafting color of mine.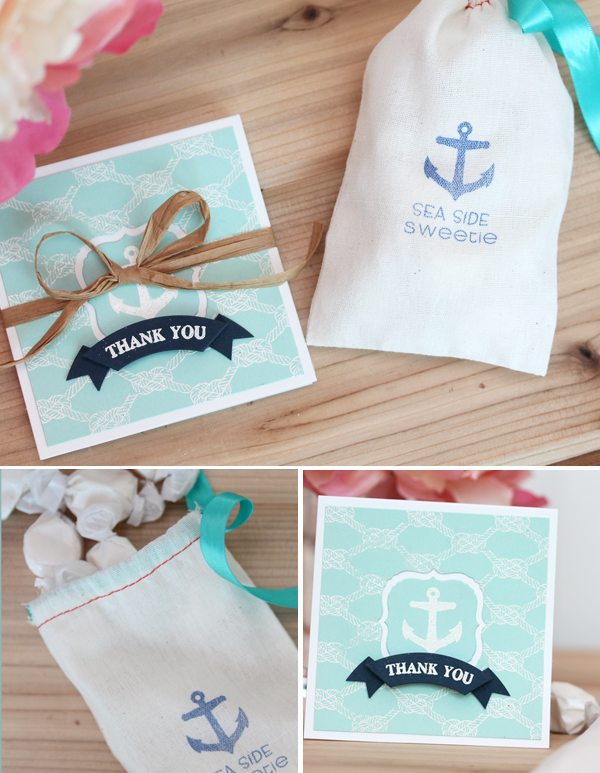 Are you in the mood for nautical now?  If you could go for a little more inspiration, check out THIS post from the Damask Love archives!