I've said it more than once – and I'll say it again: gold is king of craftland. Everything gets better when it's gold and today I have one more piece of proof that gold is the greatest.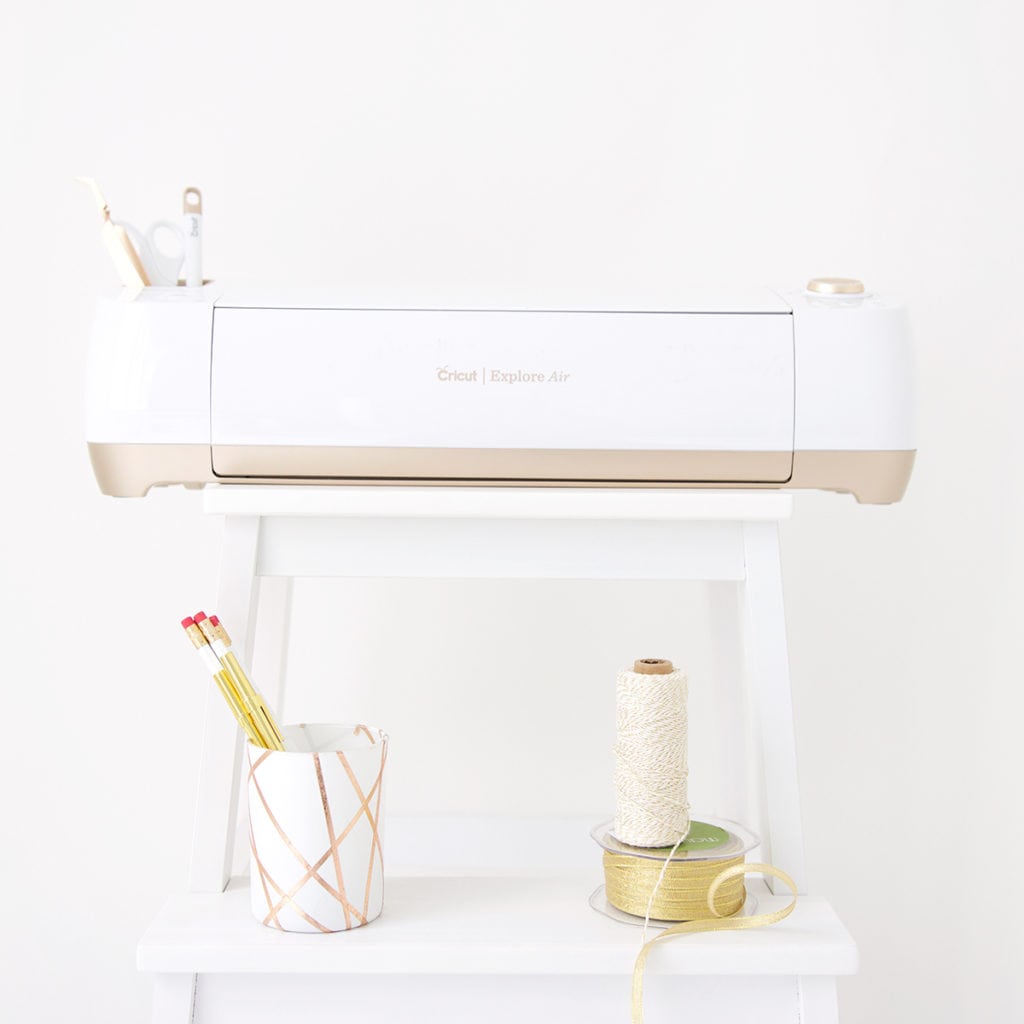 Cricut and Joann Fabrics are joining forces with four of your favorite bloggers to bring you the Cricut Explore Gold. The Cricut Explore Gold is only available at Joann's and each machine come loaded with a huge collection of golden projects that are exclusive to the machine.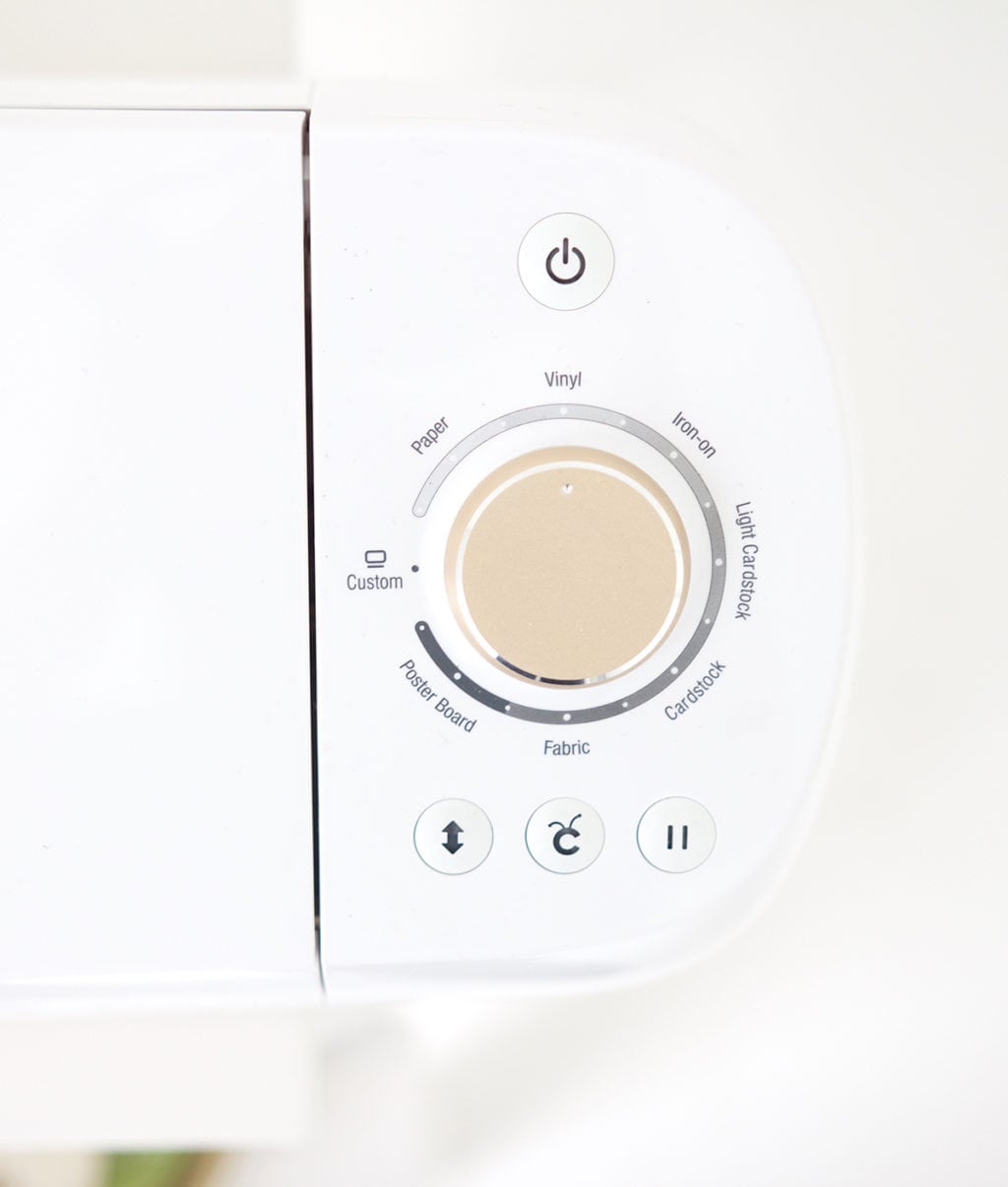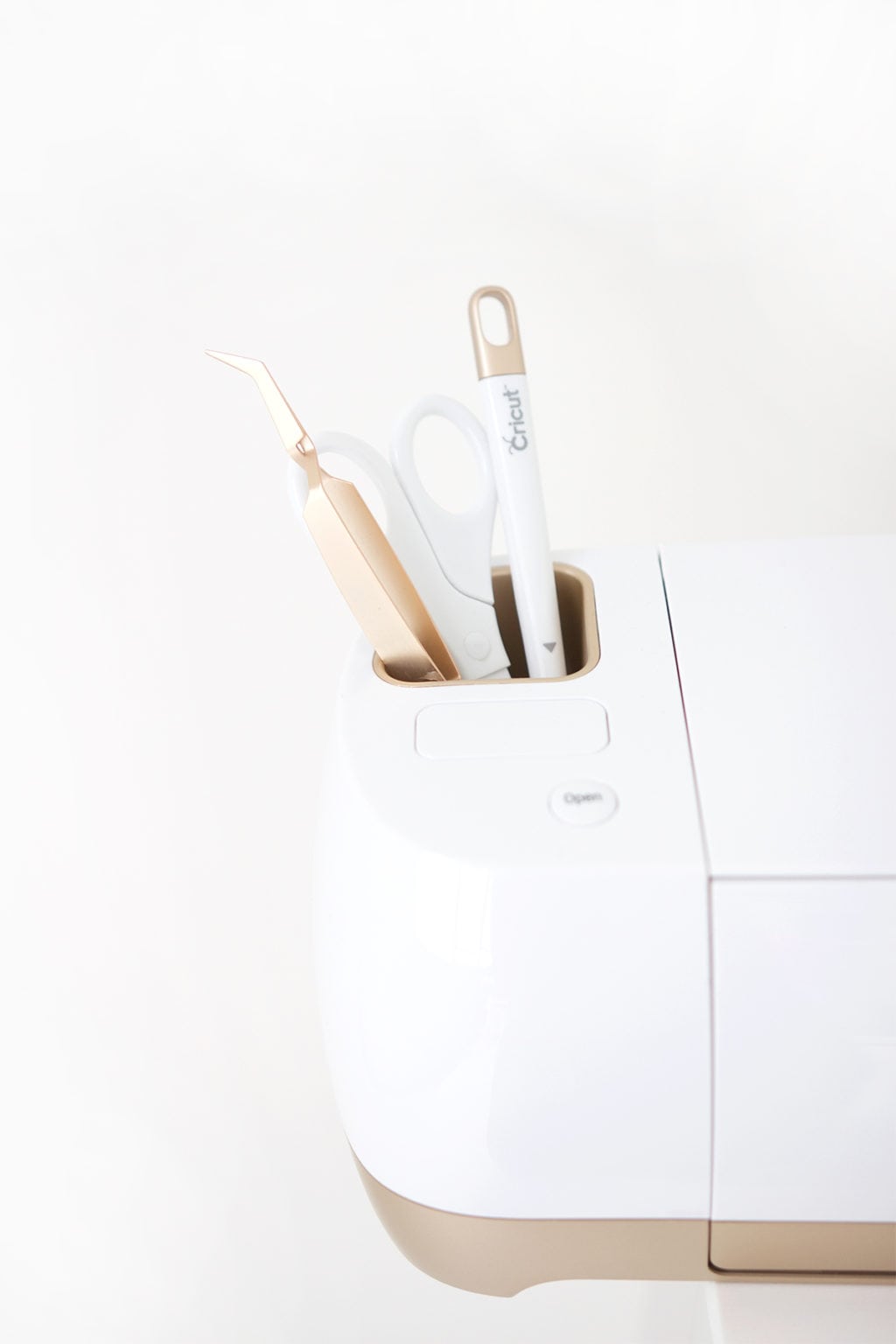 For this newest member of the Cricut Explore color story, Jeran from Oleander + Palm is bringing a strong collection of home decor items. My homegirl Beth (I call her Bethie) of Kingston Crafts is crafting up some incredible jewelry. Kim from the one and only TomKat Studio has got party time covered. Then there's me – yup – you heard right, I'm joining the Cricut Explore Gold squad to bring an exclusive quintet of fashion-focused glittery gold goodness that is only available with this new machine. Here's a closer look at my projects.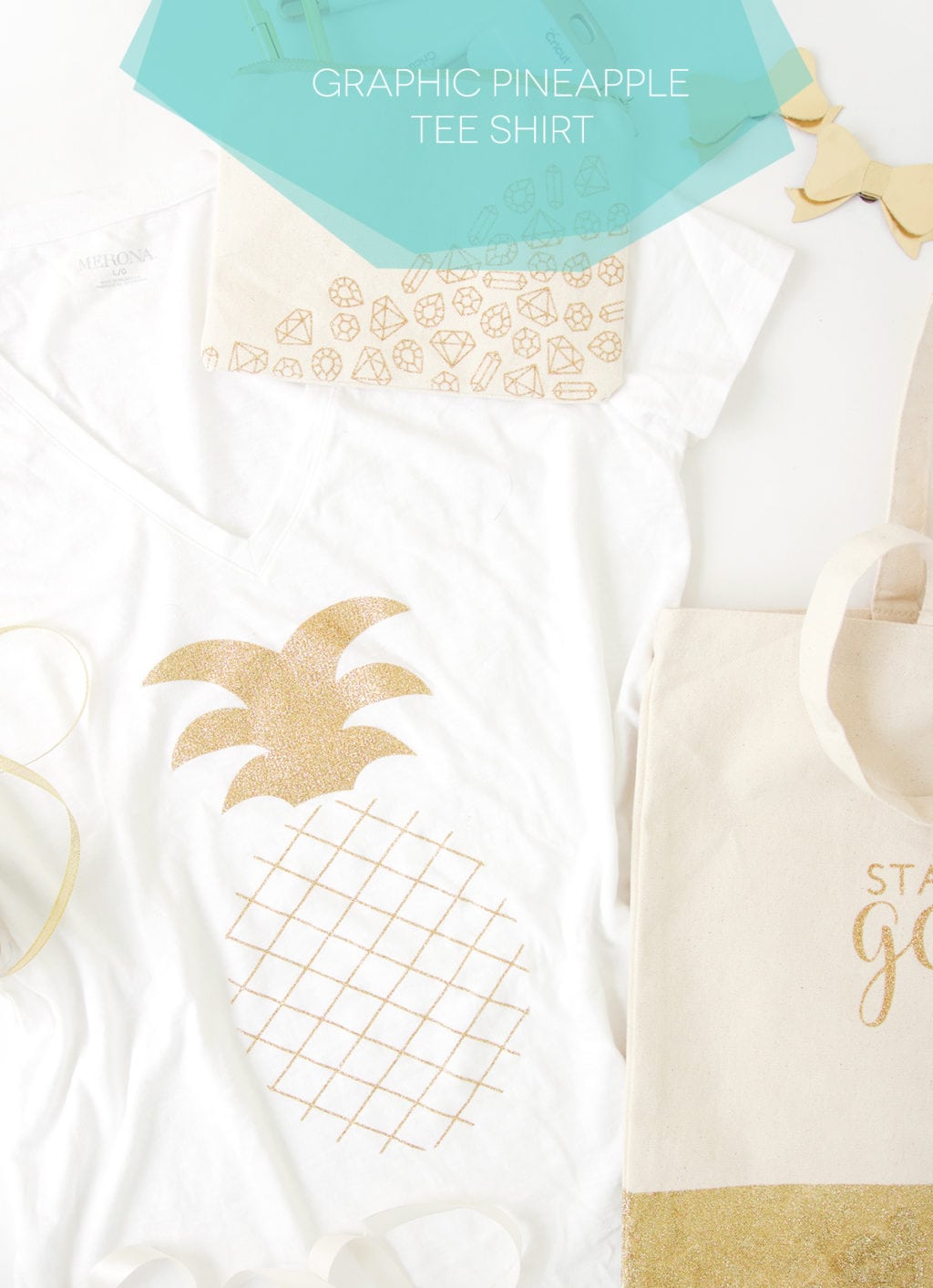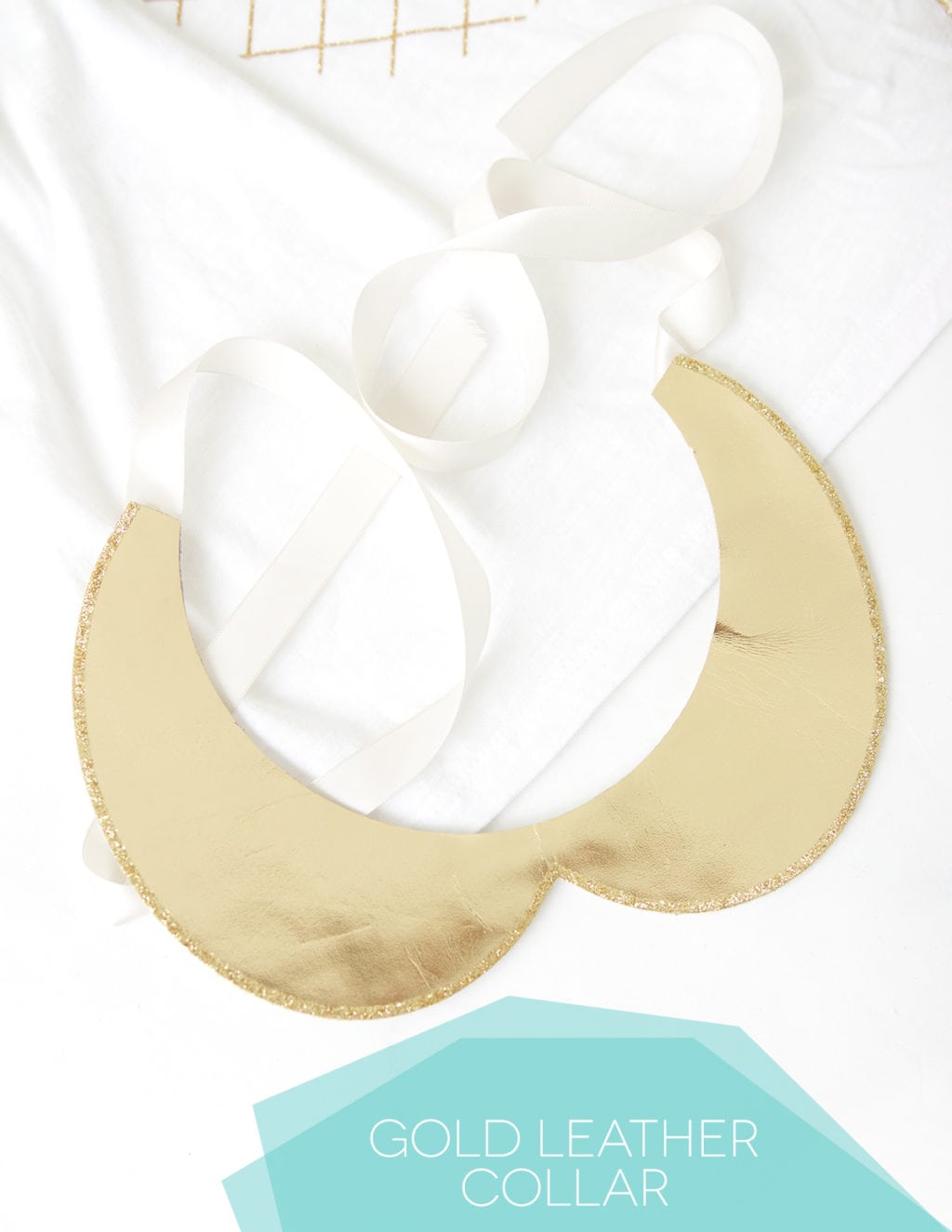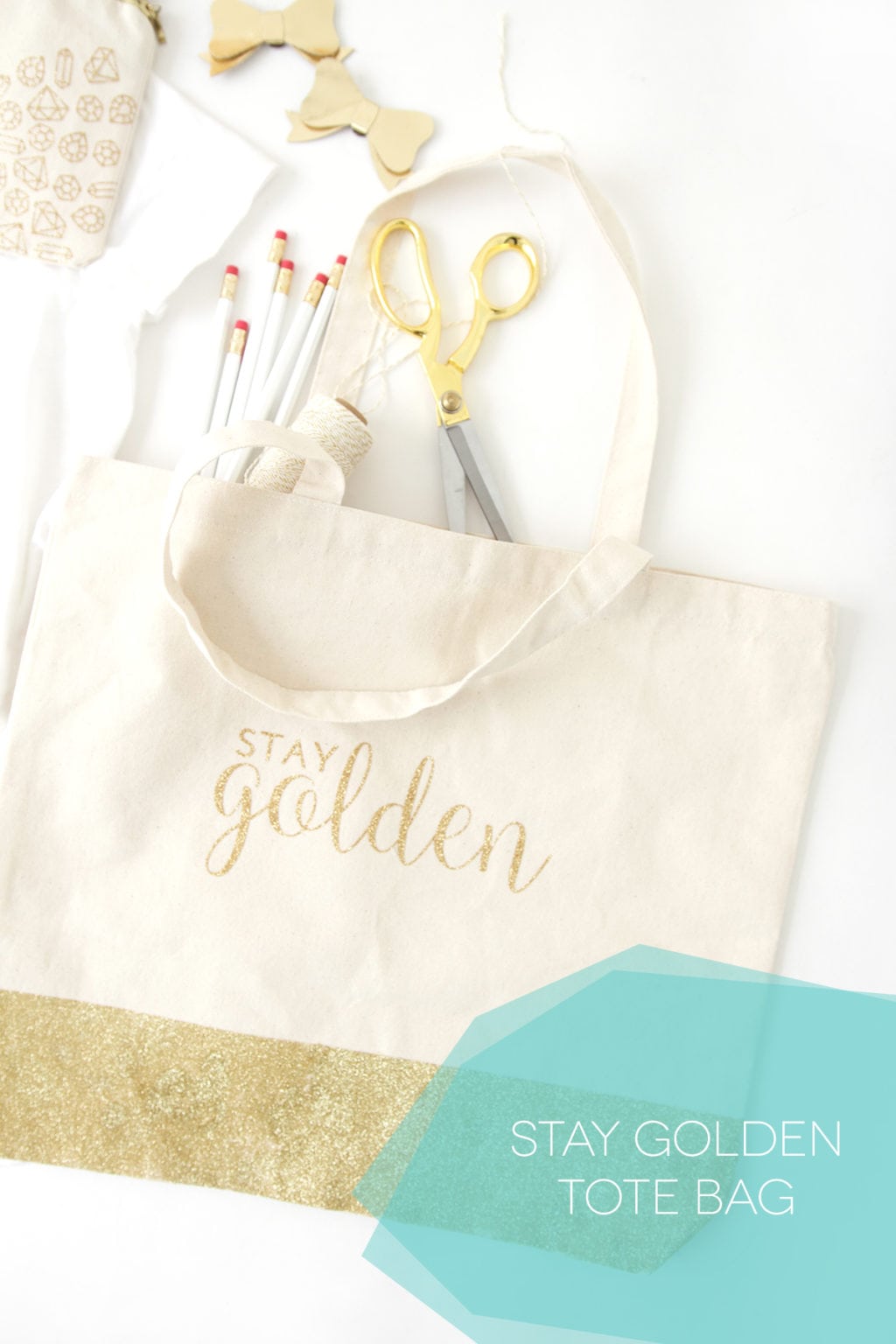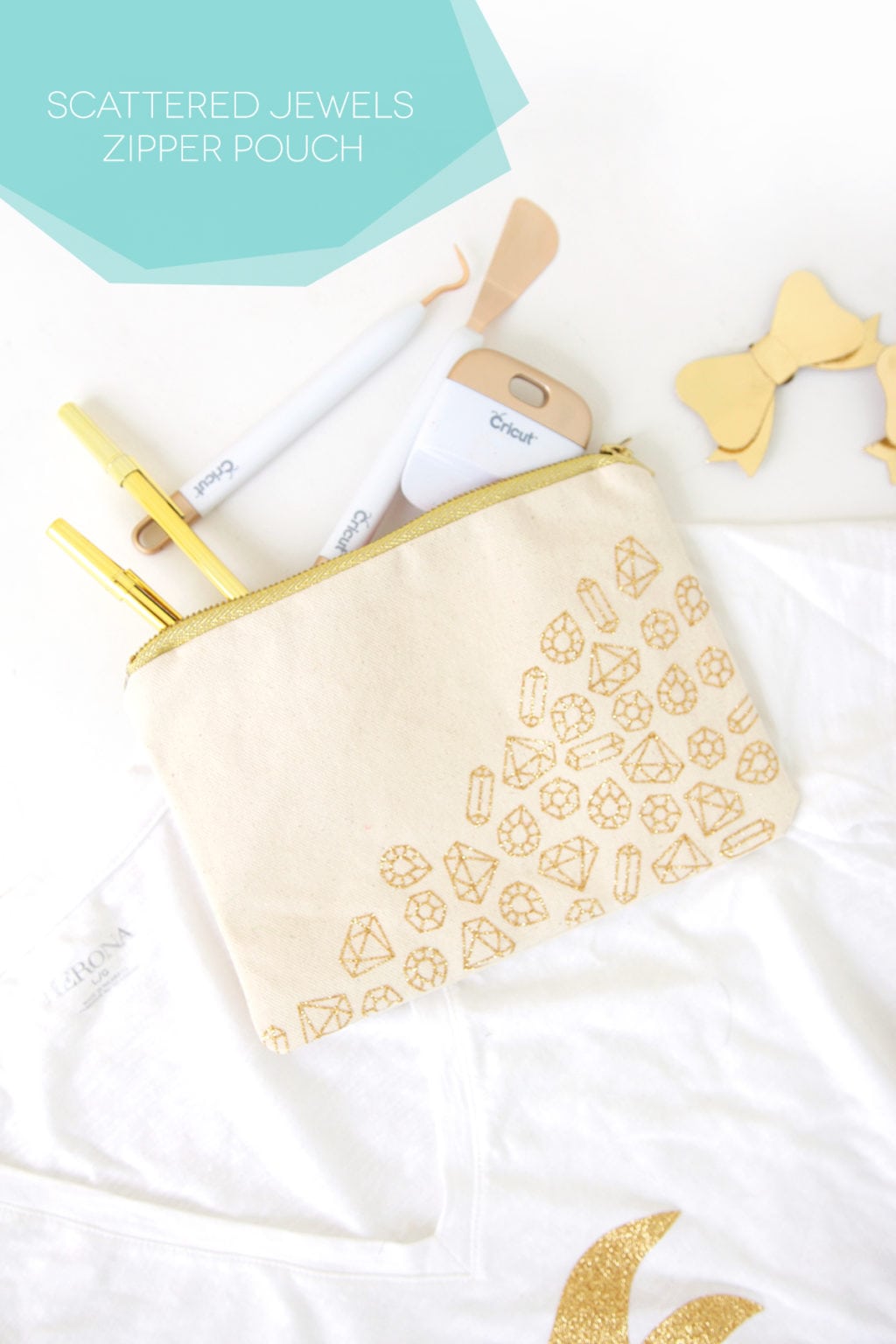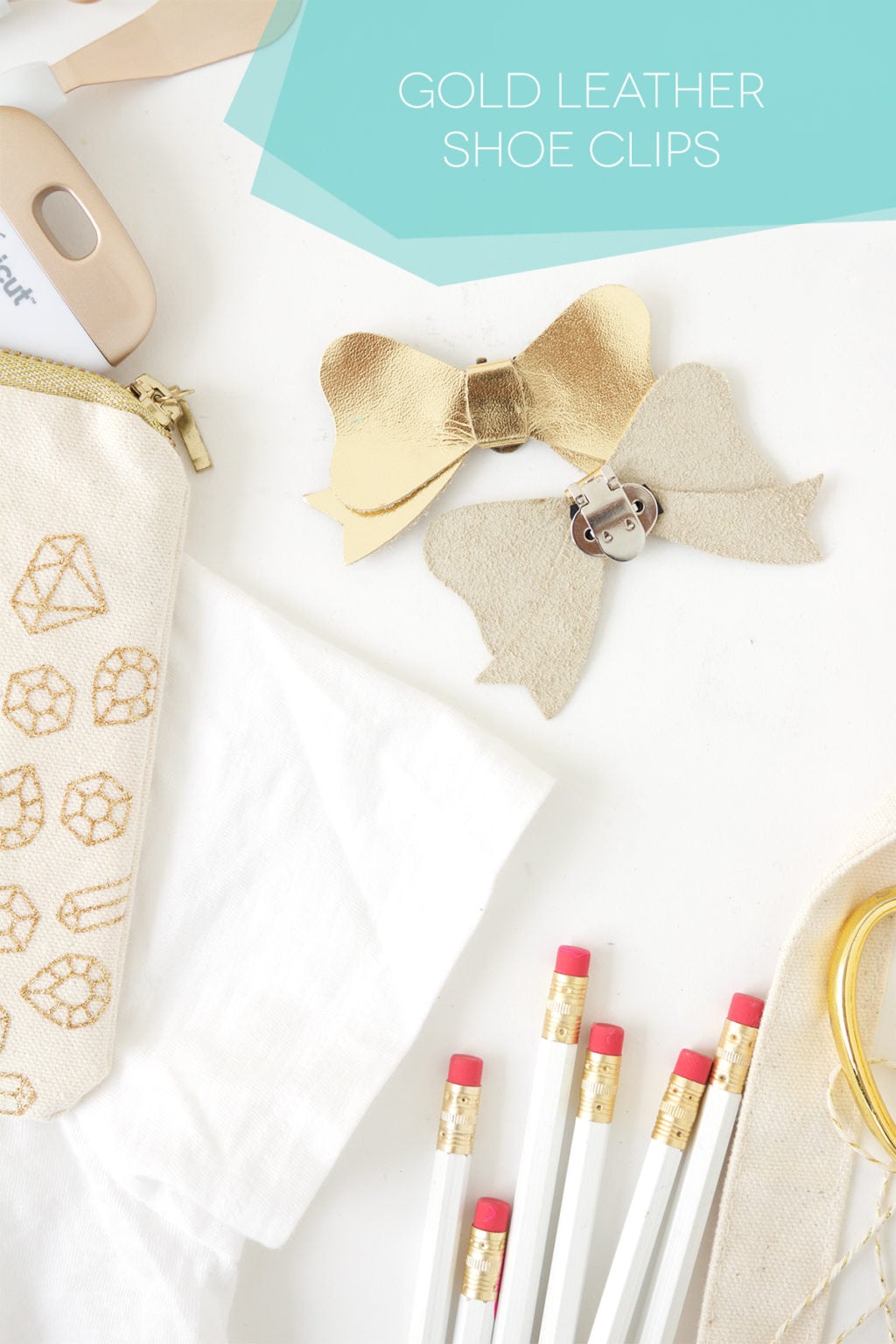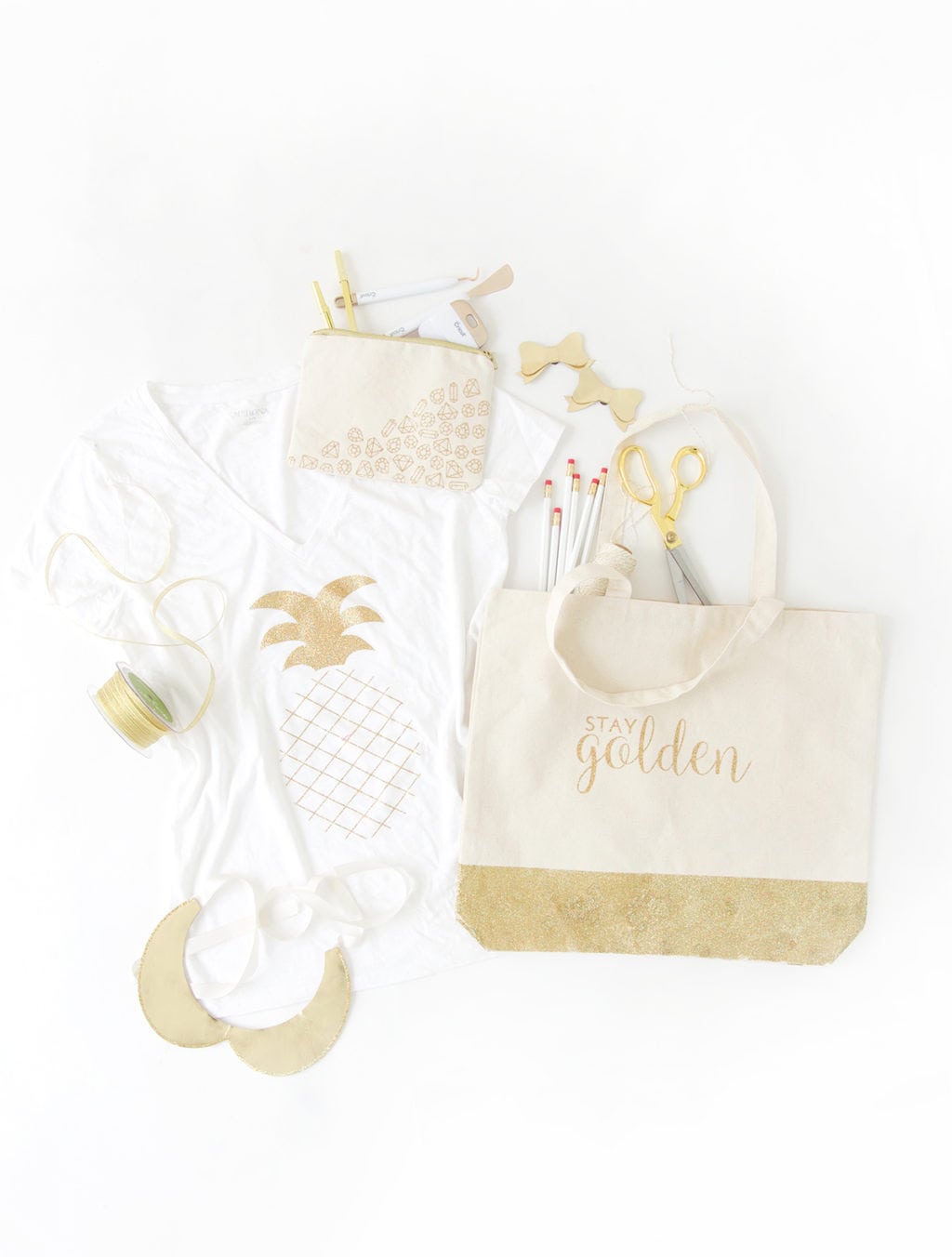 The Cricut Explore Gold features beautiful gold accents at every turn. You can even grab the gold pen set or adhesive gold metallic foil. For my projects, I used a lot of gold leather and a fair shake of gold glitter. There's also some glittered iron-on in the mix. 
For the remainder of this week, I'll be bringing you more Cricut projects as well as taking over the Official Cricut Instagram account! On Thursday, I'll be hosting a live chat on Facebook.
In the meantime, I'd love to hear from you guys who already own the Cricut Explore or are considering taking the plunge. If you're thinking of adding an Explore to your craft room…word on the street is that there's a beautiful gold machine waiting to come live with you!