I saw this bag. I loved it. I did not love the price. At all. Then began my DIY mission.
On countless occasions, I've seen pricey, designer accessories and thought, "I can totally make that on my Cricut Explore." Today's project is a product of one of those moments. If today's project doesn't convince you to bite the Cricut Explore bullet, then nothing will. For a little more than the price of this original crossbody bag, you can get a Cricut of your own and create it for yourself …along with a whole lot of other goodies.
This project started with a few supplies: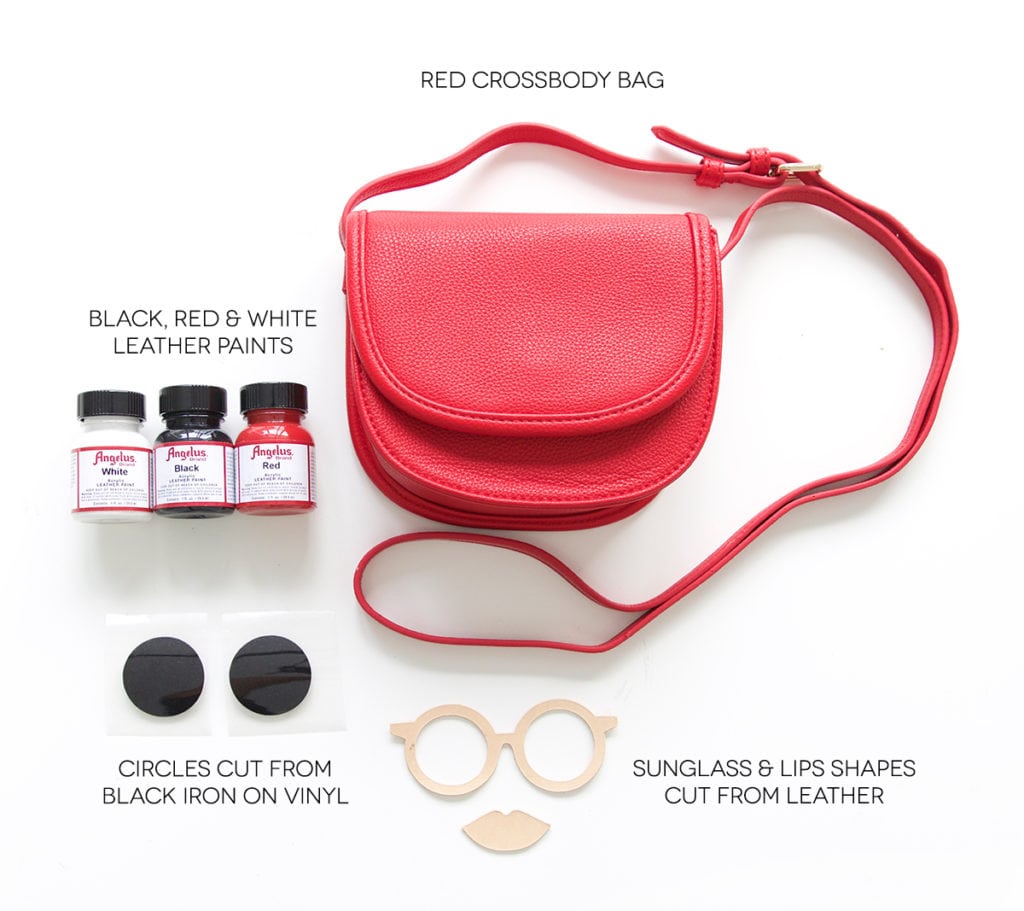 a red crossbody bag. I used this one because it was cheap and perfectly sized.
black iron-on vinyl – a great staple
tooling leather – I keep a few sheets of this on hand because it's my favorite material to cut
THIS cut file from Cricut Design Space, which has already be pre-measured for this project, so all you have to do is cut it out with your machine.
Red, white and black Angelus Leather Paint
a mini iron (not pictured because I forgot to include it! sorry!)
leather glue or strong craft glue (not pictured because…well…see above)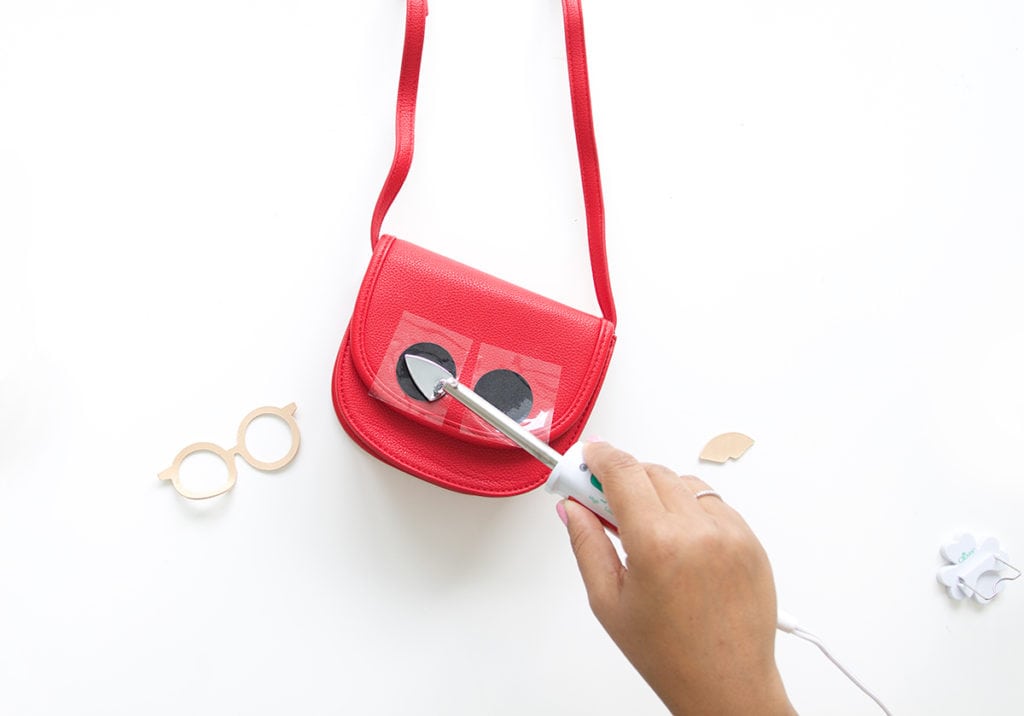 Use the mini iron to adhere the iron-on circles to the flap of the purse. YES – this will work!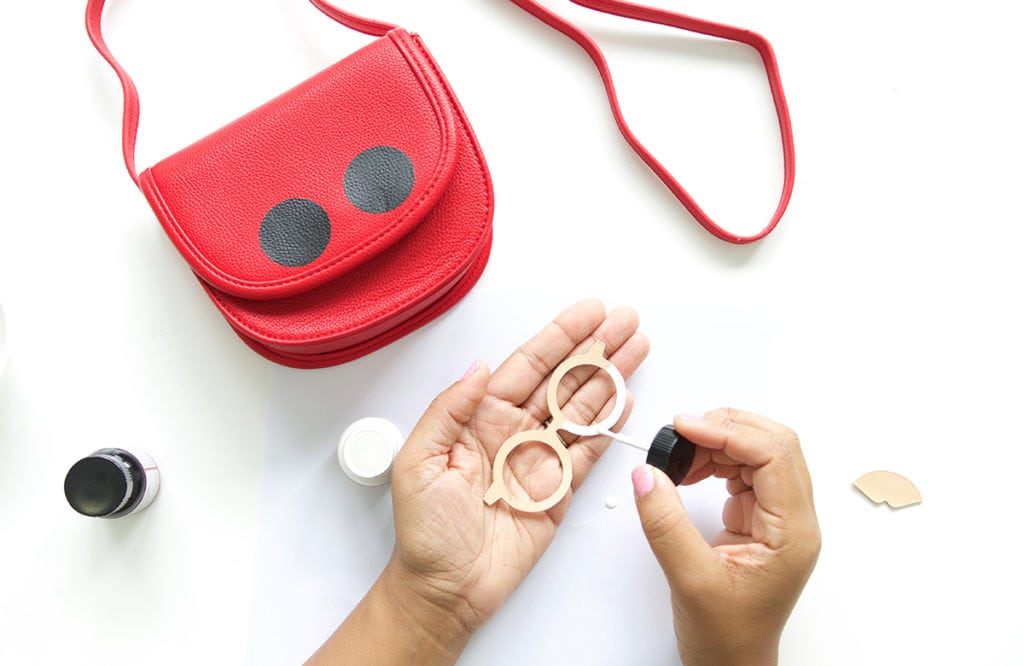 Paint the sunglasses with white paint on the bottom and black paint on the top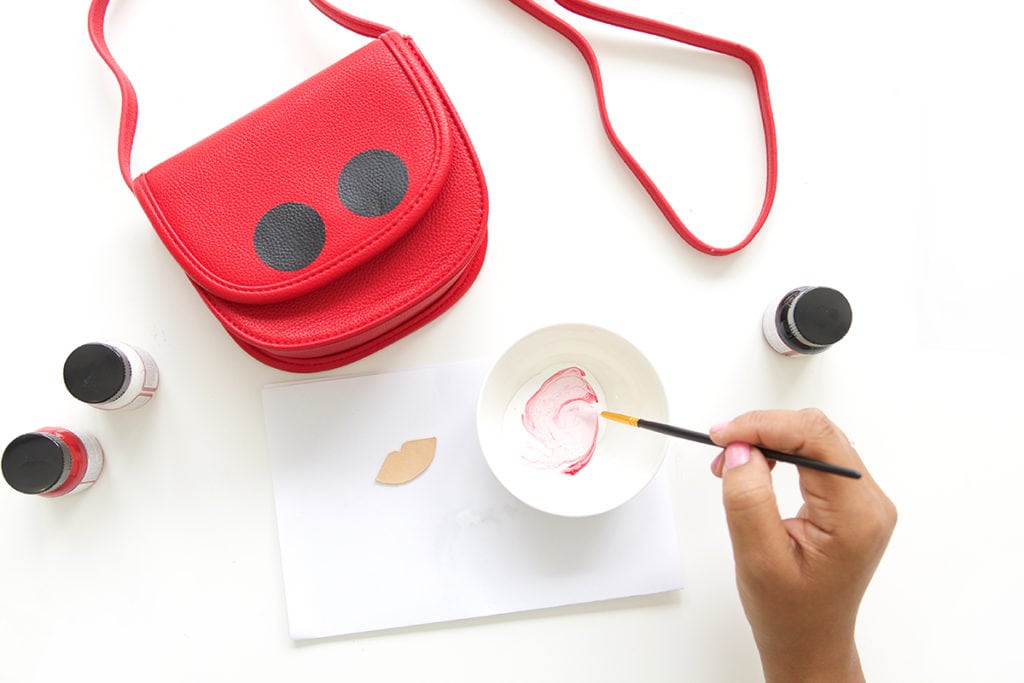 Mix white and red paint together to make a shade of pink, then paint the lips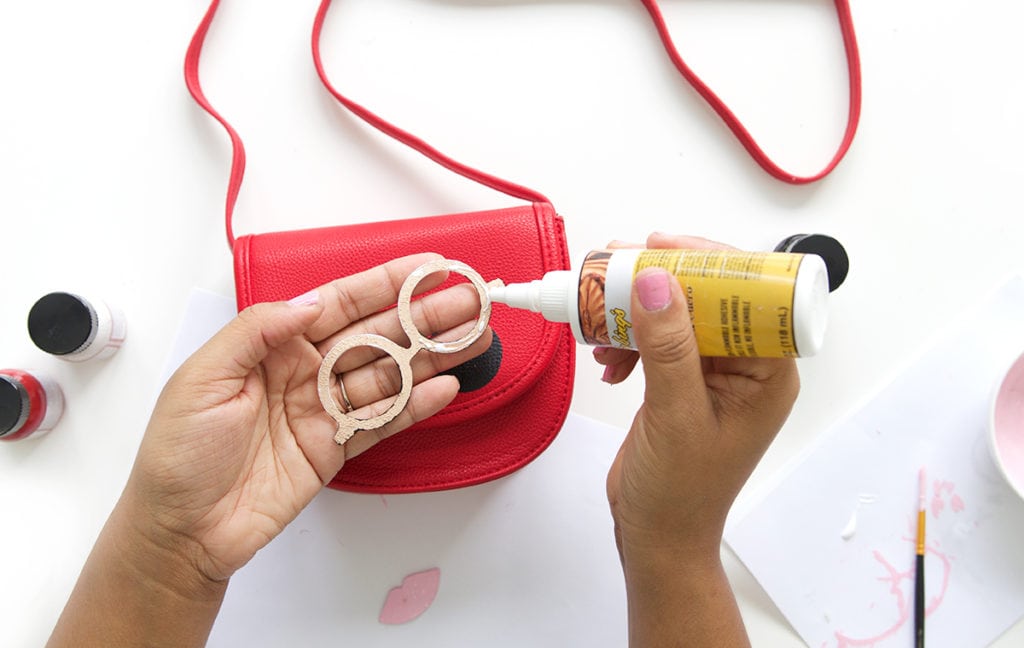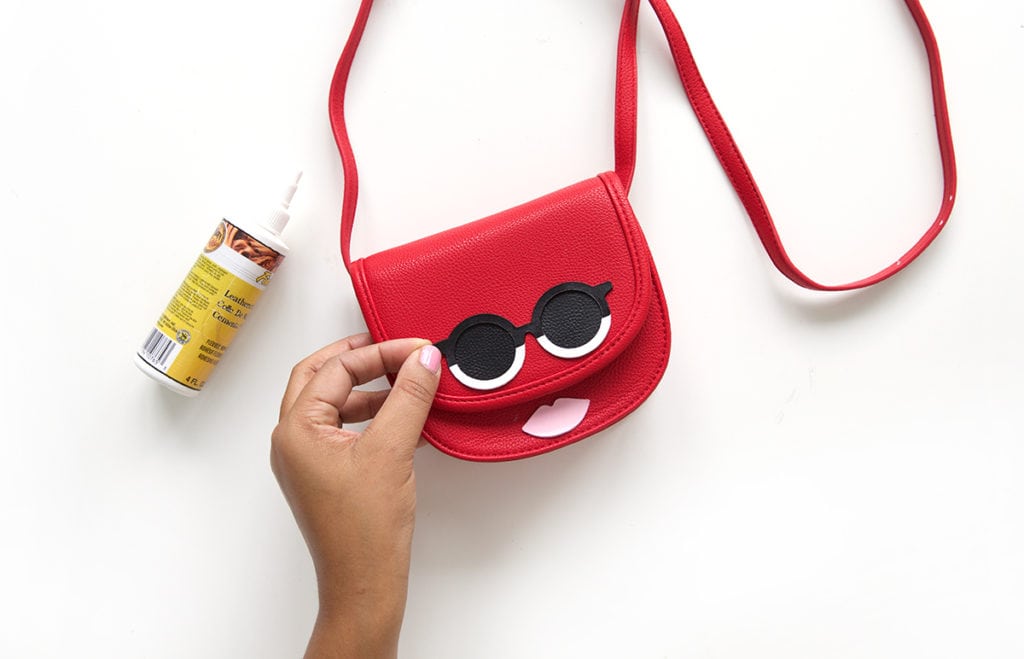 Allow the painted pieces to dry then glue them directly to the purse.
Once your purse is dry, you're ready to sport it with style. I wear mine as a fanny pack by tightening the belt strap. You can also leave it long and wear it as a crossbody. Totally up to you! Either way, you'll be awesome. Guaranteed.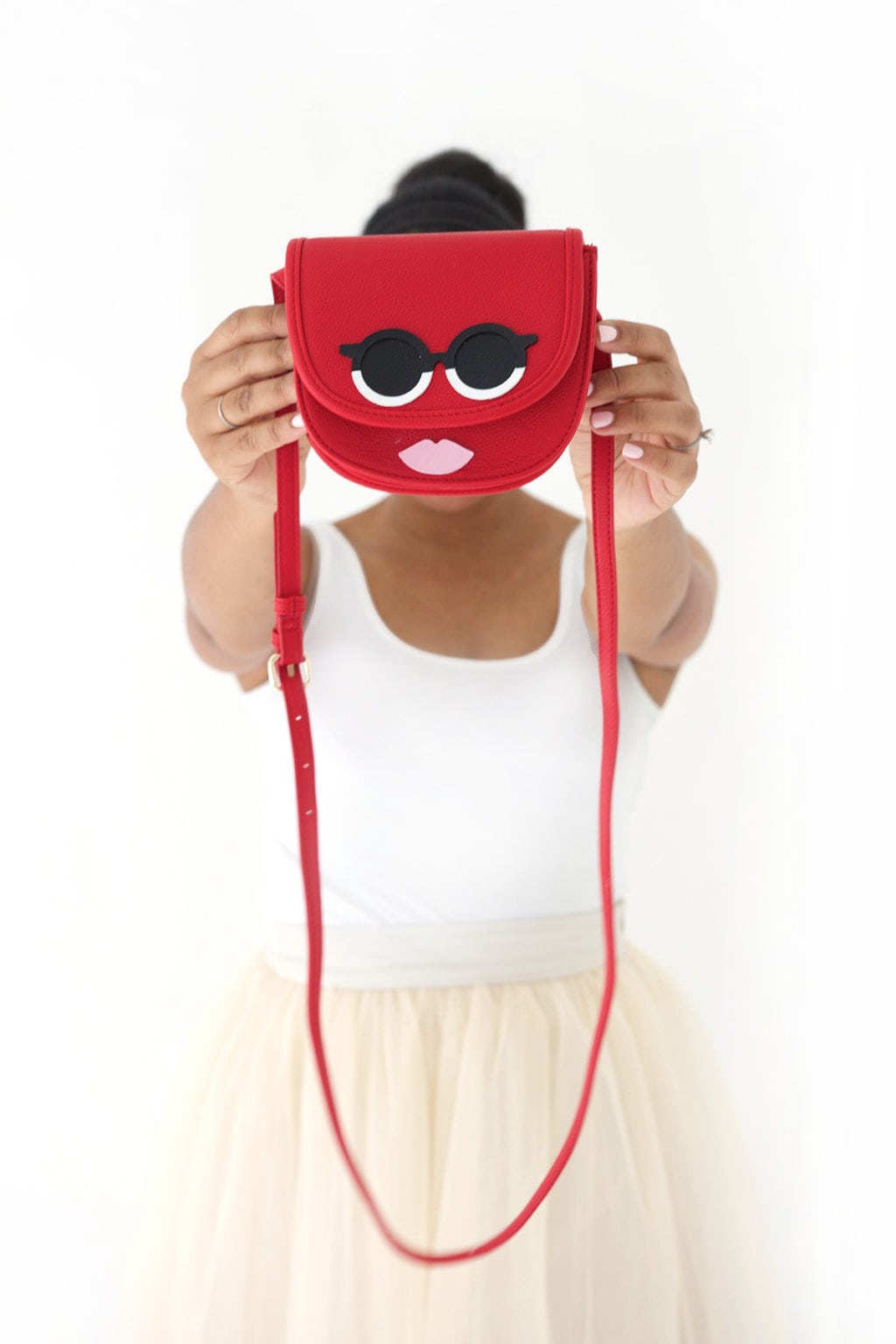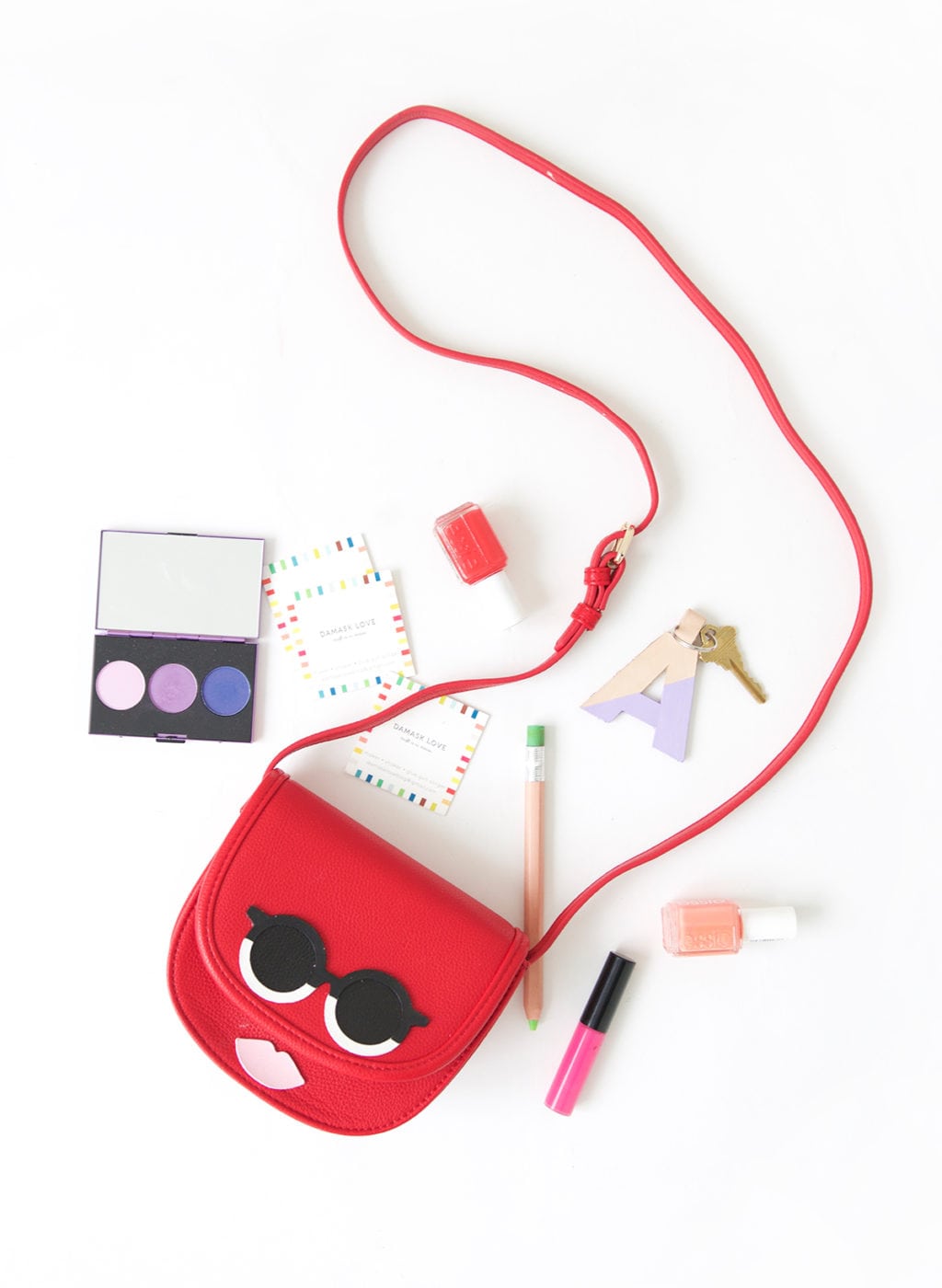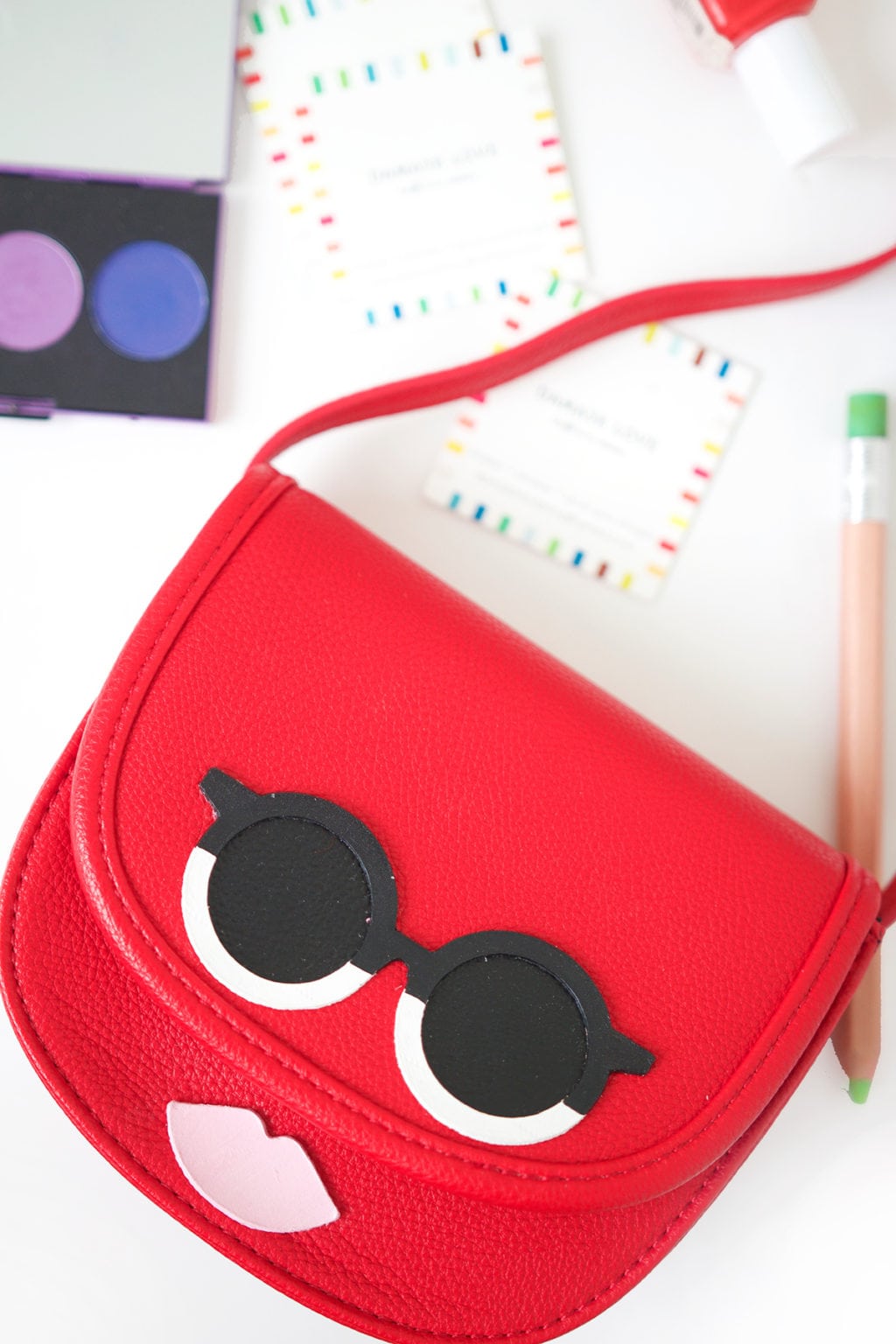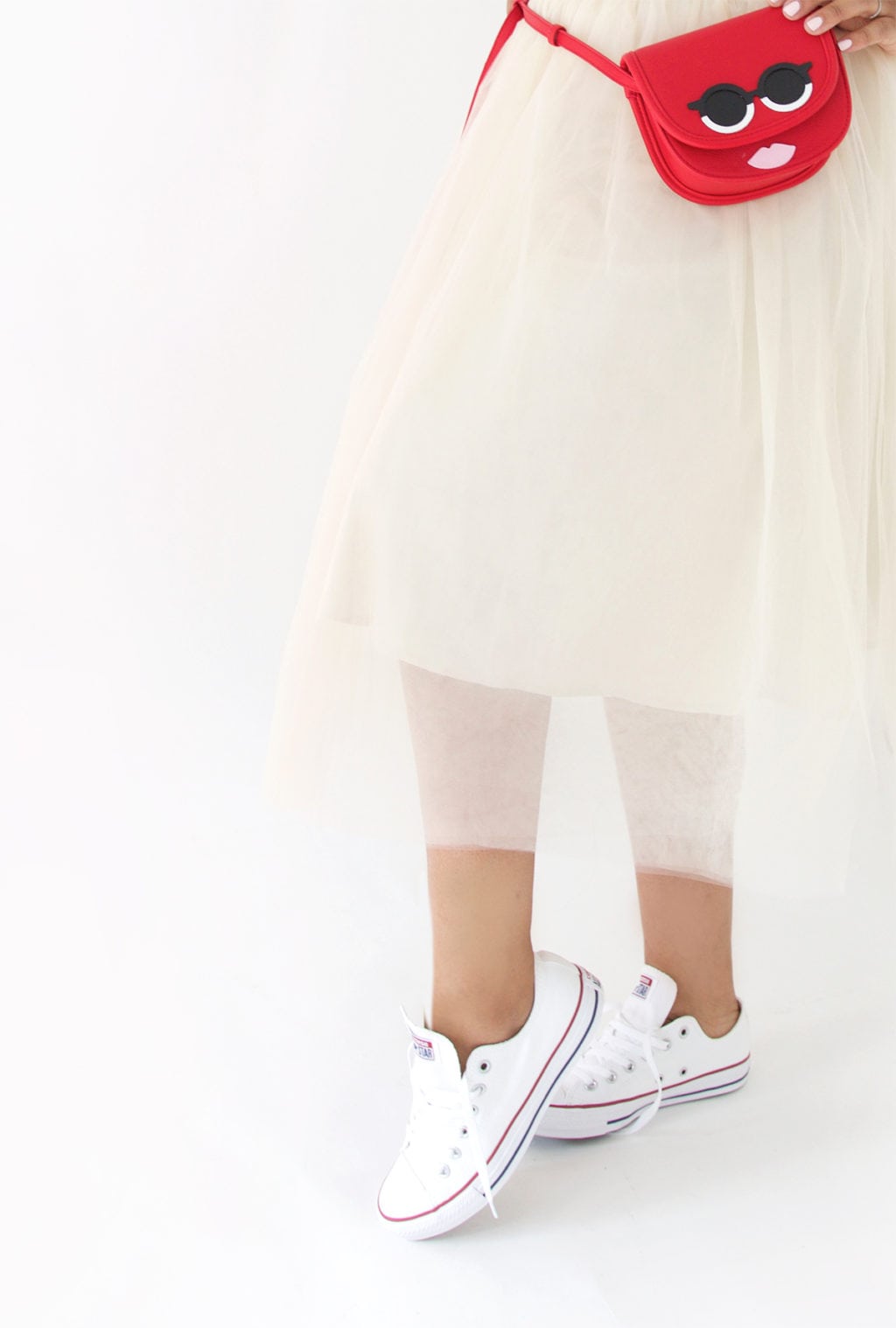 Are you convinced yet? In case you missed it, I jused used my Cricut Explore to create a designer inspired bag for about $20 bucks. I'm calling that a win! If you're ready to make the Cricut Explore plunge, be sure to check out the newest machine: the Cricut Explore Gold which includes a ton of exclusively designed content by your's truly!
Join me over on the @officialcricut Instagram page where I'm sharing some of my favorite projects and join the fun this evening, Thursday, March 31st when I'm hosting a Live Q+A of the Cricut Facebook Page! See you there!