If it ain't brunch with unlimited mimosas, then I want no parts of it. That's a lie. Usually, I'll just eat my body weight in bacon and call it even. Anyway you slice it, brunch is easily the best invention of modern time. One meal when you can eat waffles, bagels right along side pasta carbonara and lasagna. I am so so into brunch and I have the diy stamped canvas tote bag to prove it.
Today's project is a really easy to do and if you're new to stamping this is a great way to give it a whirl. Here's how it works: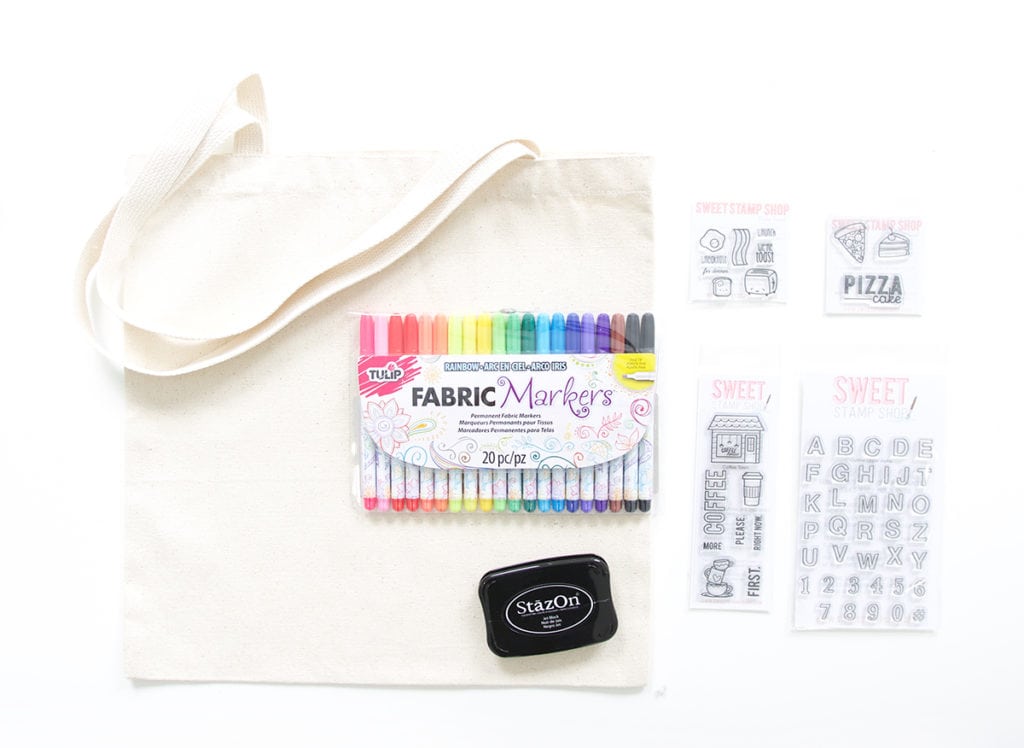 You'll need:
a flat canvas tote bag
fabric markers
permanent StazOn black ink pad
assorted clear stamps (I love the Upper Alpha, Bacon Break, Coffee Town, Cuppa Coffee, and Pizza Cake from Sweet Stamp Shop)
you'll also need a clear acrylic stamping block (not pictured)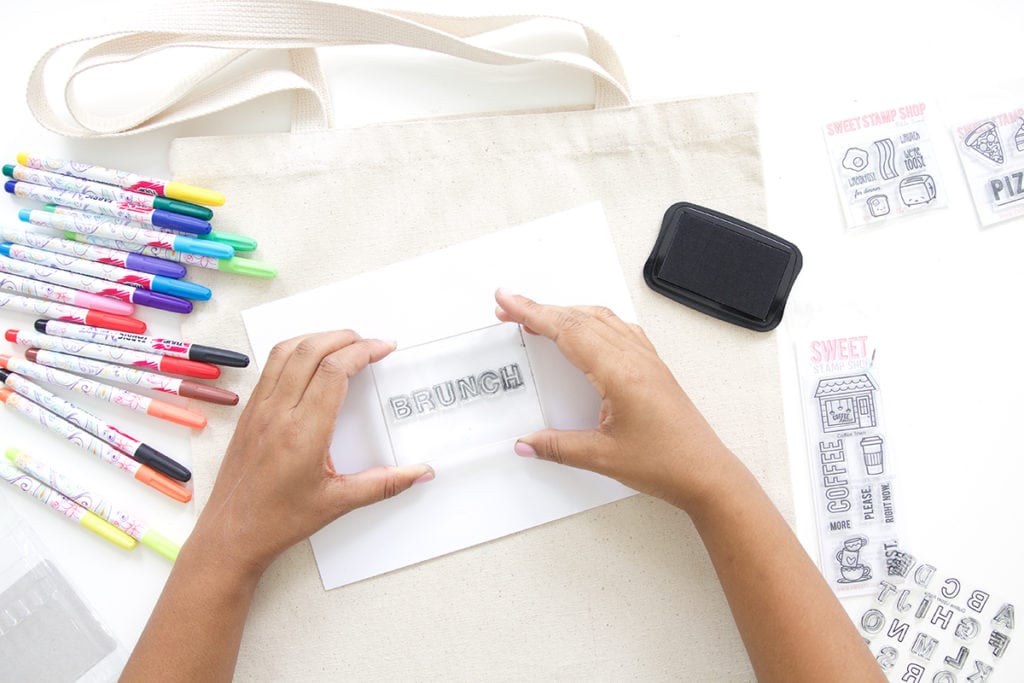 Align your alphabet stamps onto a piece of white cardstock then press the acrylic blog on top. The stamps will adhere to the block.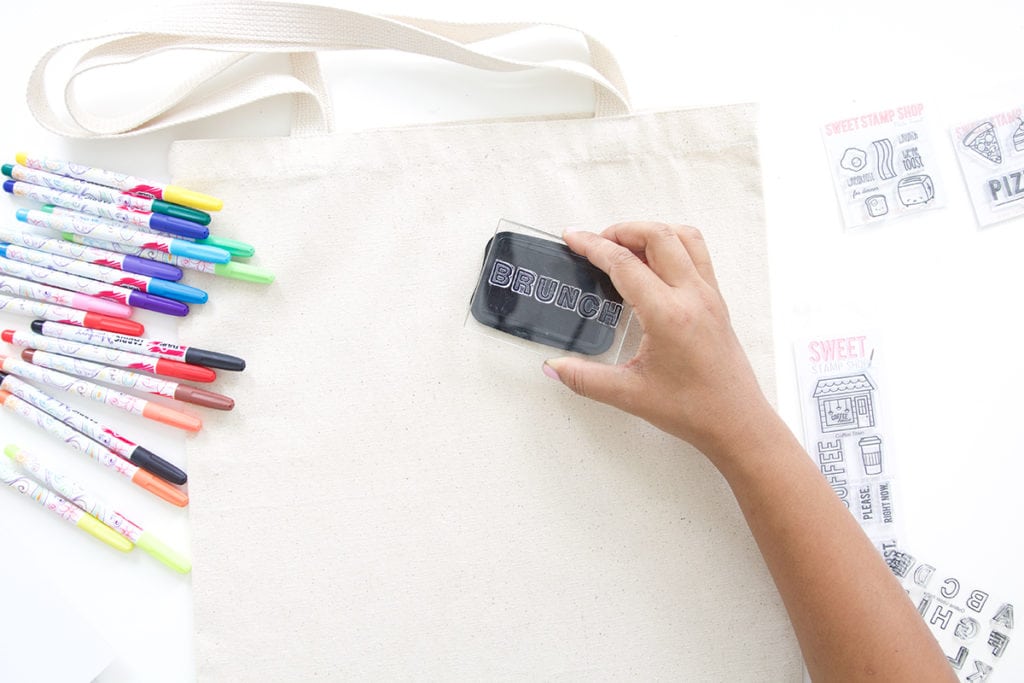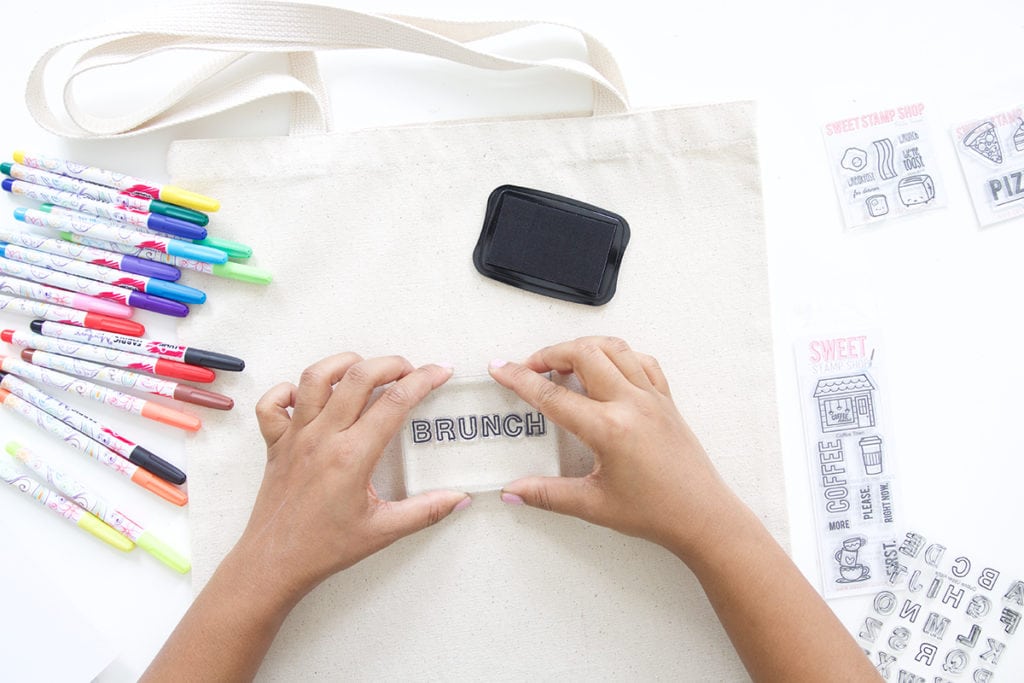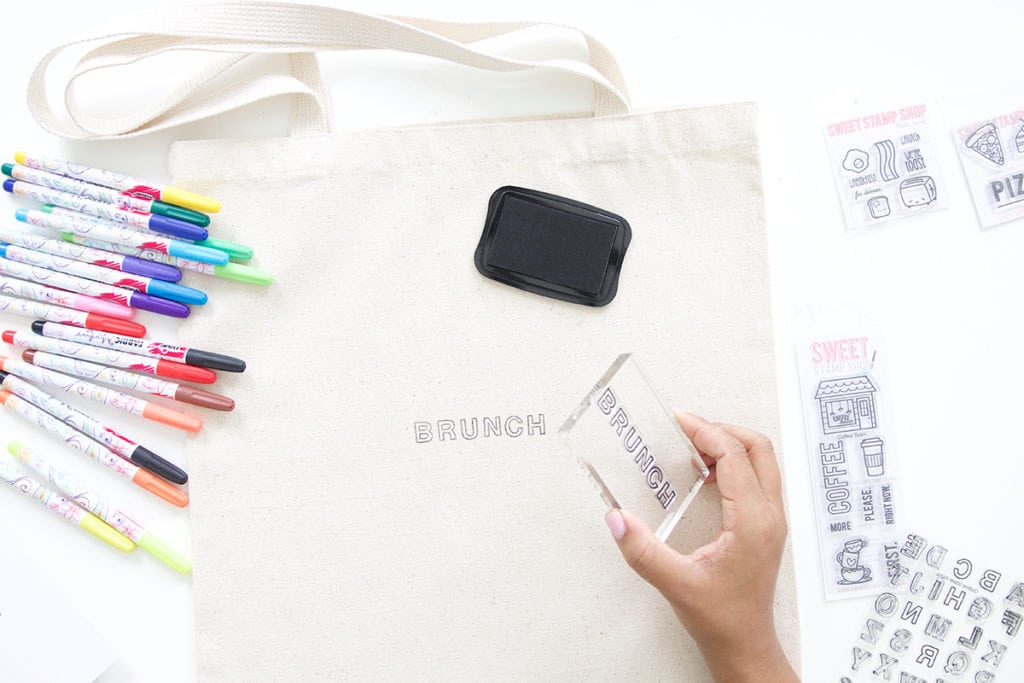 Dab the stamp into the inkpad then immediately firmly press the stamp onto the canvas tote bag. If you wait too long between inking the stamp and pressing it onto the bag, you may get a faded impression. Continue stamping the words portion of your design.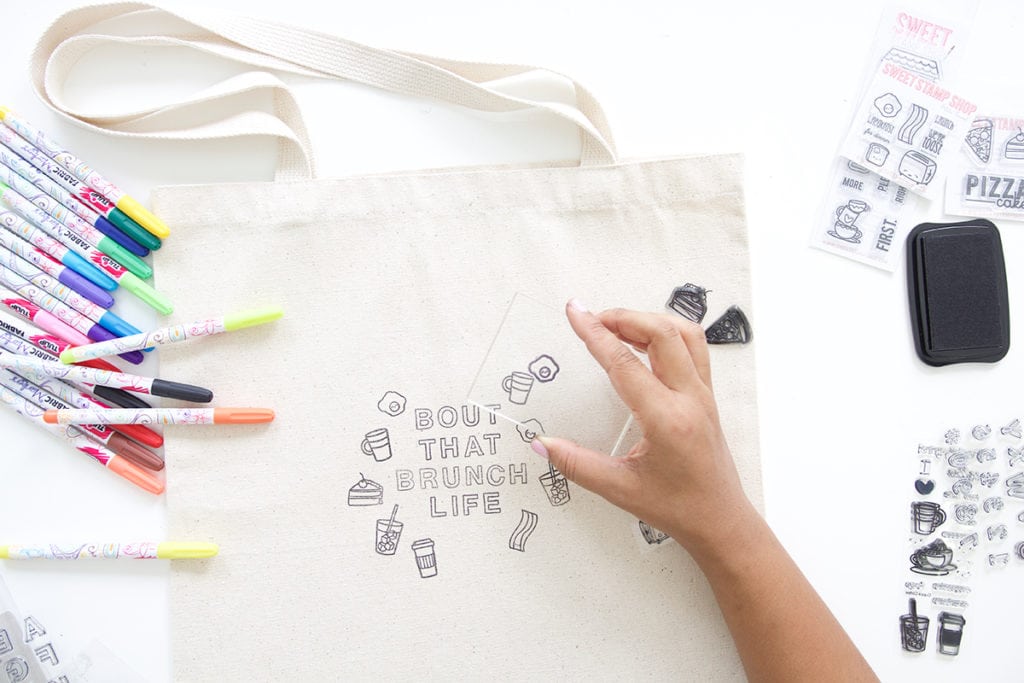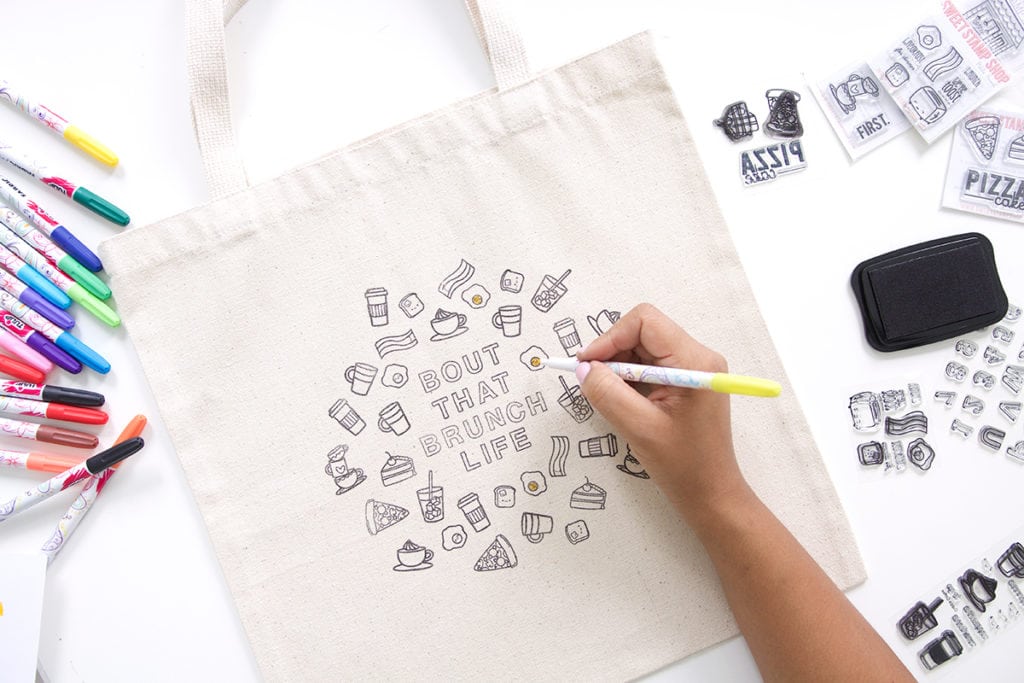 Stamp the brunch images around the words then use the fabric markers to color everything in. Easy!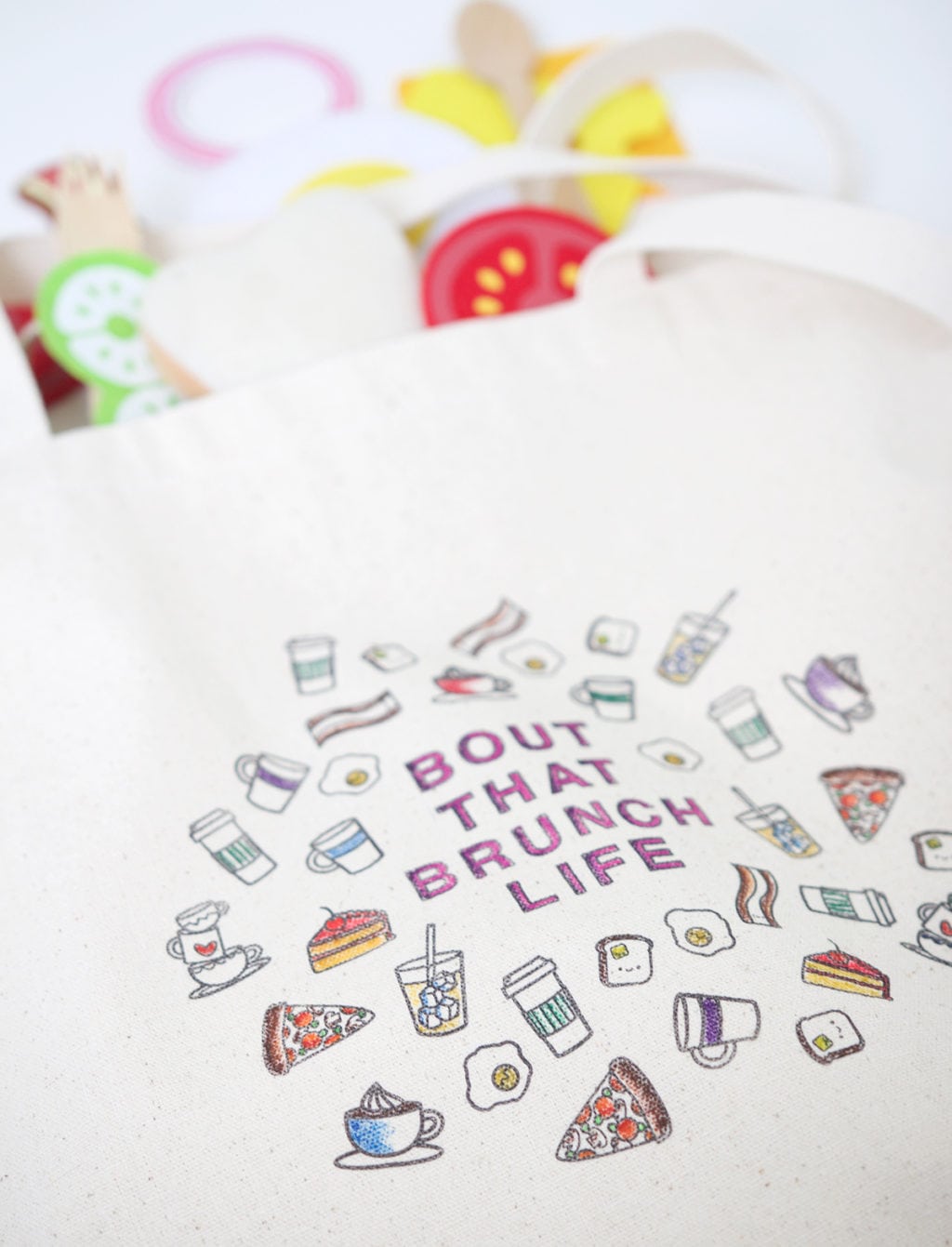 TIP:
Don't color in the entirety of each image. Leaving a little white space makes the finished design look better. Too much coloring can make it tough to see the details of each individual image.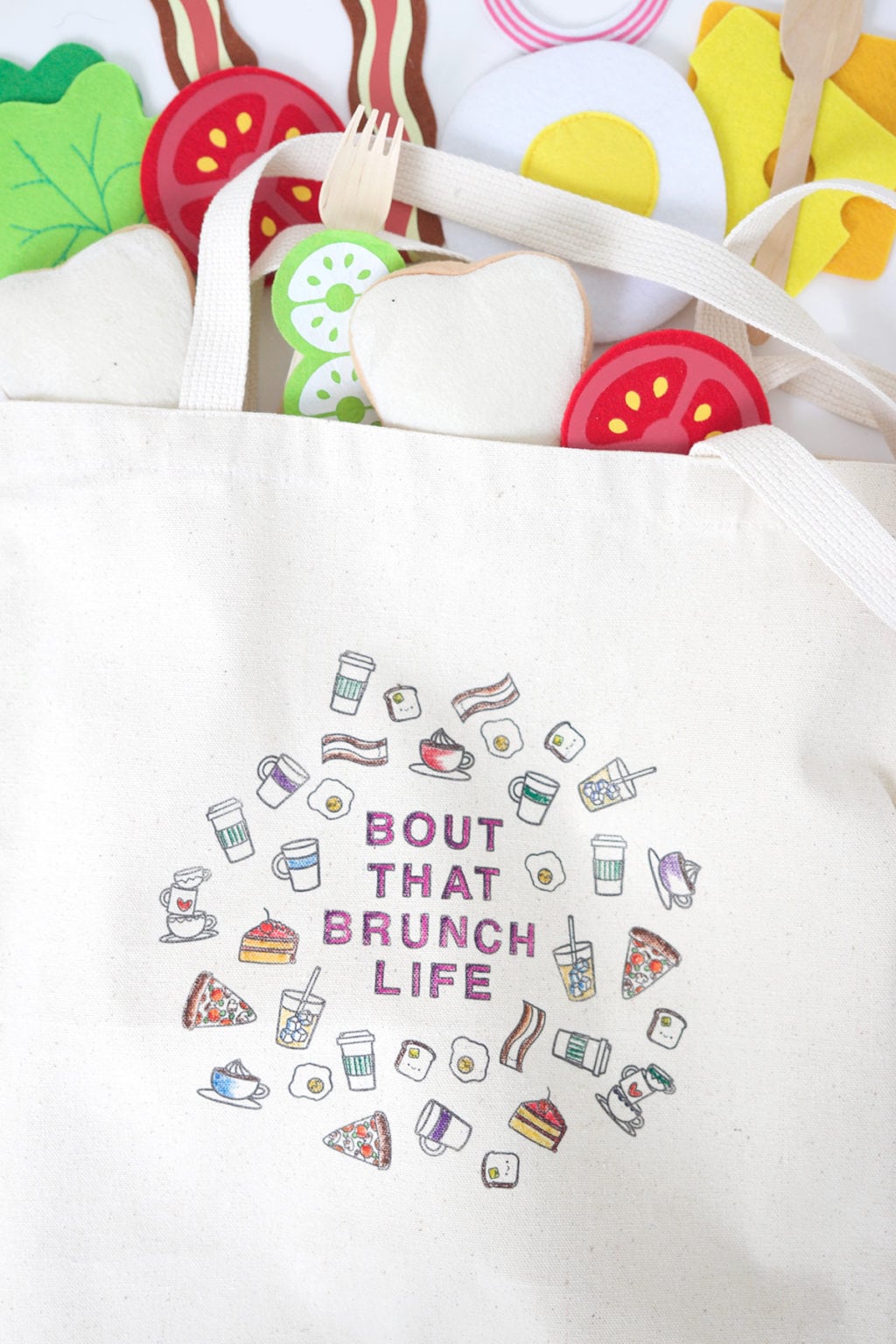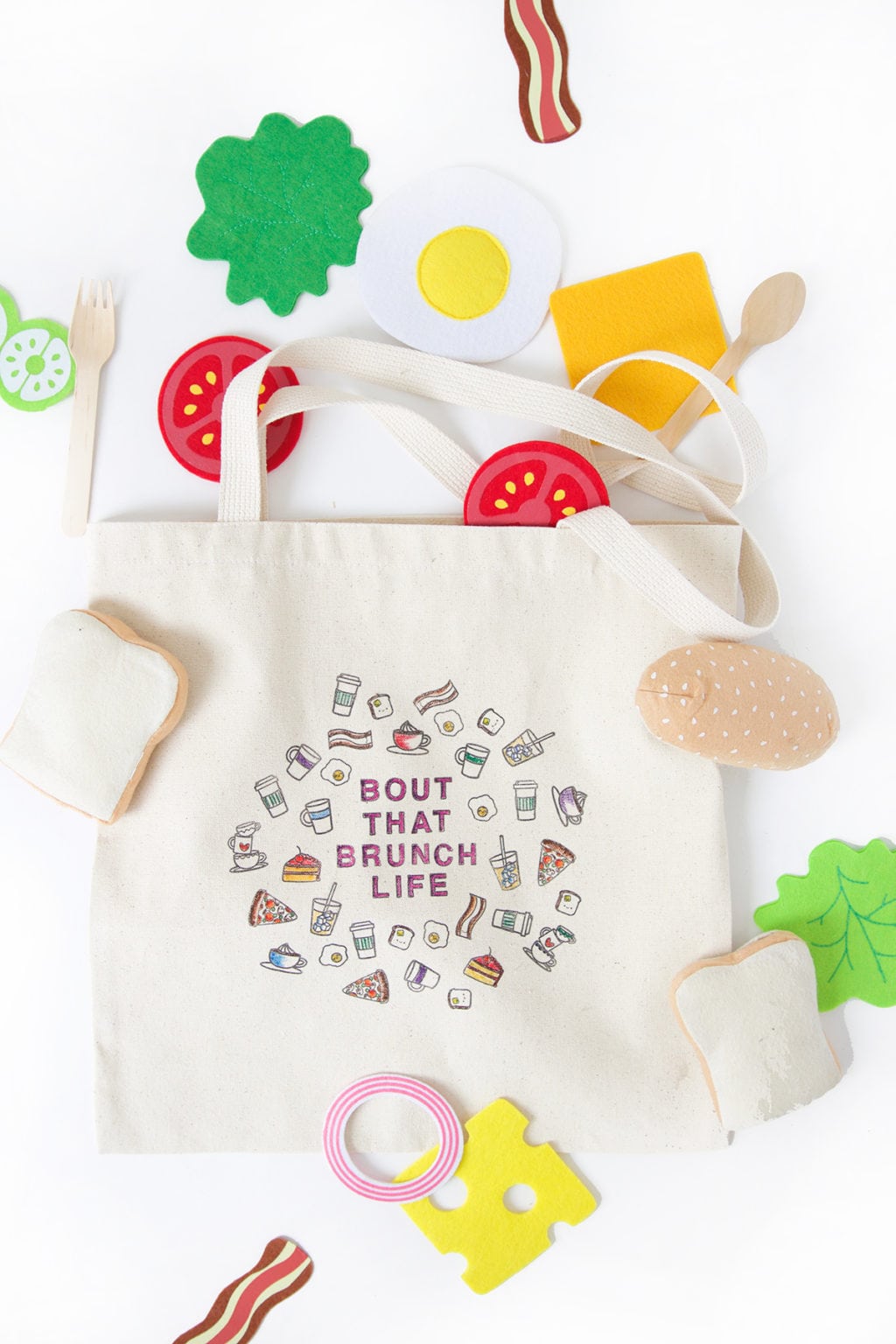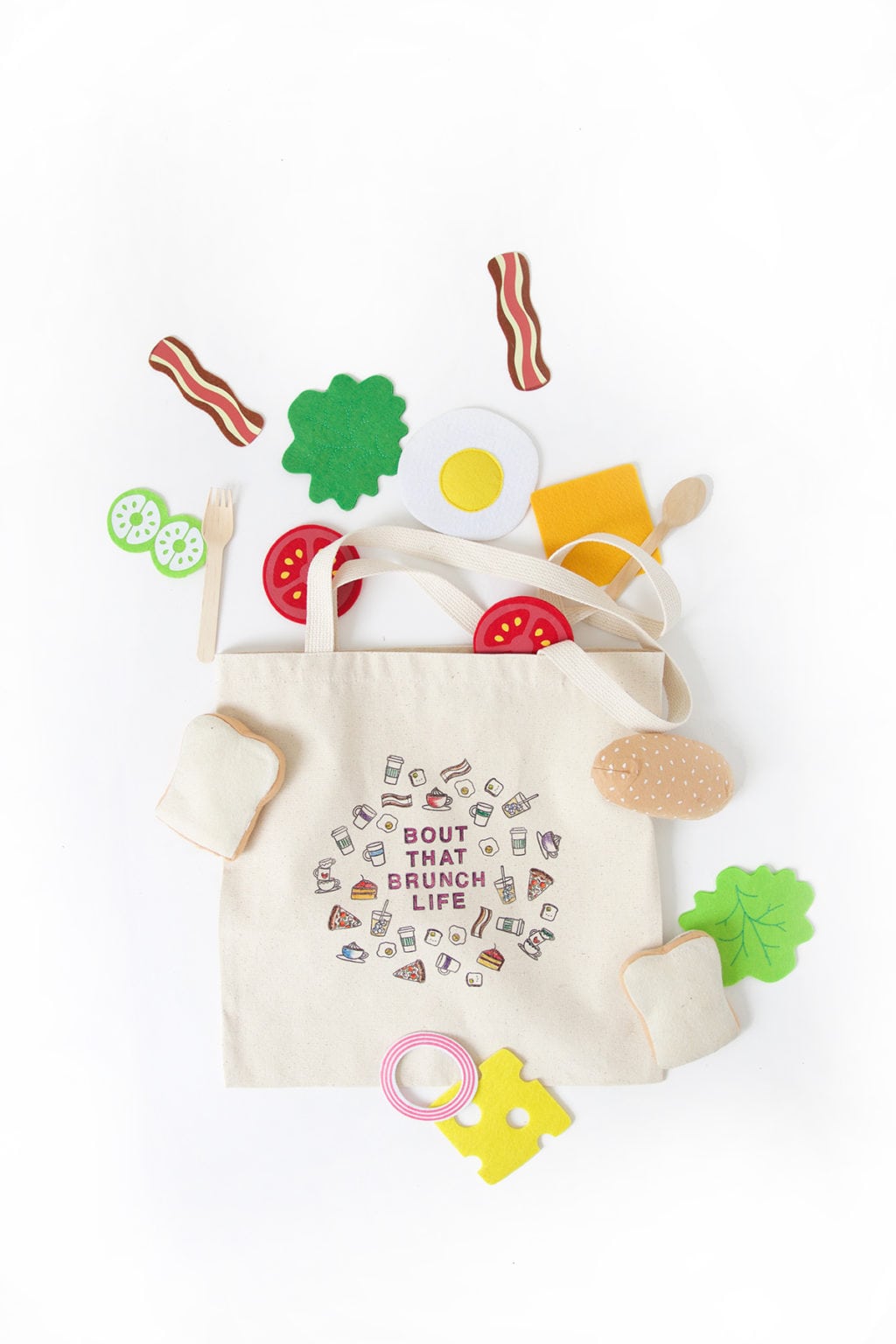 You can stamp any design you want on this diy stamped canvas tote bag as long as you have outlined alphabets and images. This easy project comes together in a matter of minutes once you have all the supplies. Gotta love a customizeable tote!