I'm a bit of a pusher when it comes to crafting.
Constantly trying to bring new members into the fold. Trying to convince them that crafting is the most awesome thing you could ever do with your time. Explaining all the beautiful things you can make. Forcing them to making something. Like I said – I'm a pusher.
So, when Cricut released their Print Then Cut feature a few weeks ago, I immediately knew what I had to do to maintain my status are your diligent neighborhood craft dealer. I had to make a card kit.
I love card kits. I've made them HERE and HERE…but the one problem with these is the time it takes to stamp and cut each element. I needed a solution for making mass-produceable card kits, that I could give out to friends to give 'em a little taste of exactly what crafting could do for them. The euphoria of that first handmade card is all they needed and they'd be hooked, right?! (Ok – this is beginning to sound a little too much like drug dealing. I swear it's just cardstock and adhesive, people. I swear).
I spent the afternoon designing card kit elements – this was by far the hardest part of the job but I only had to do it once. Then it was time to Print Then Cut. I uploaded my original images into Cricut Design Space, and the machine led me through the rest of the process. It's pretty cool how seamlessly the printing happens. Just trust me on this friends, you probably need to get a Cricut Explore in your life. Yeah, like I said – I'm a pusher.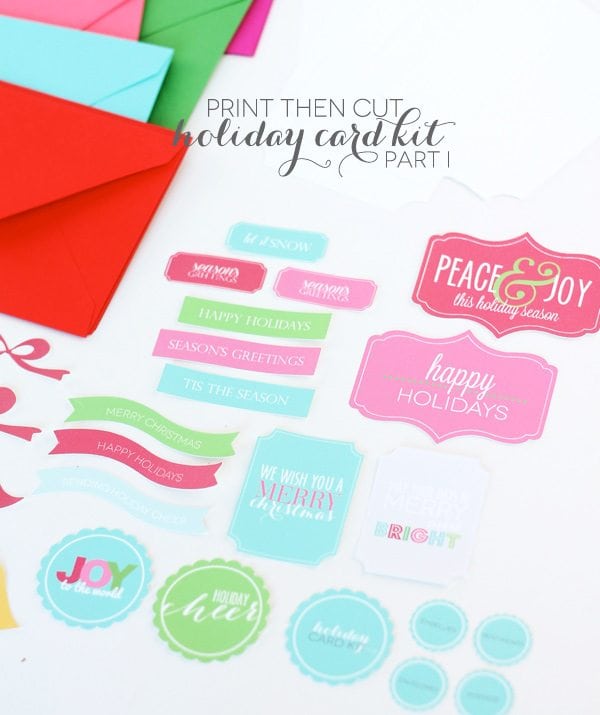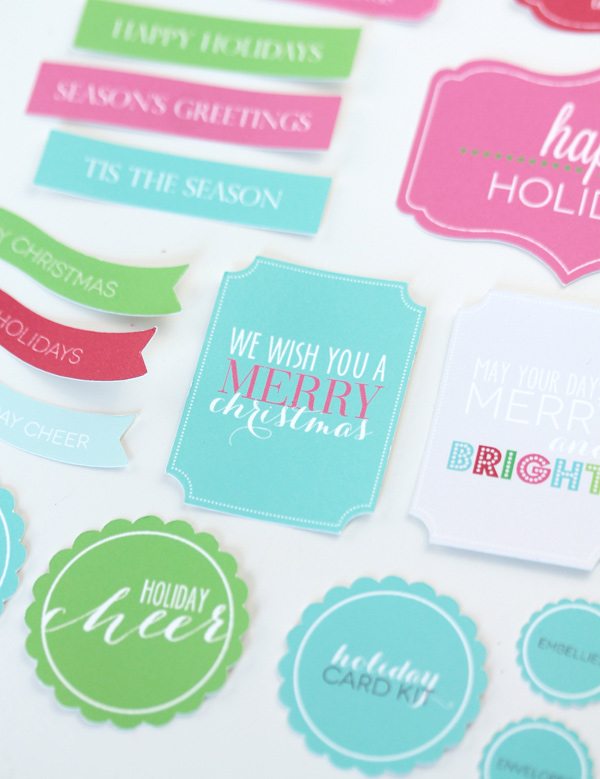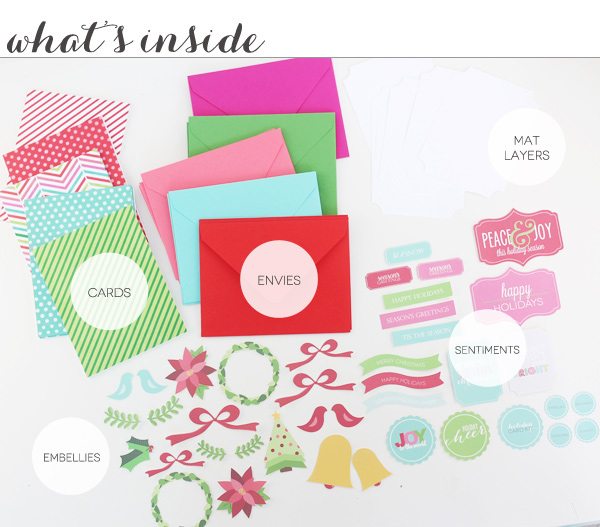 Here's a little peek on how Print Then Cut works within Cricut Design Space: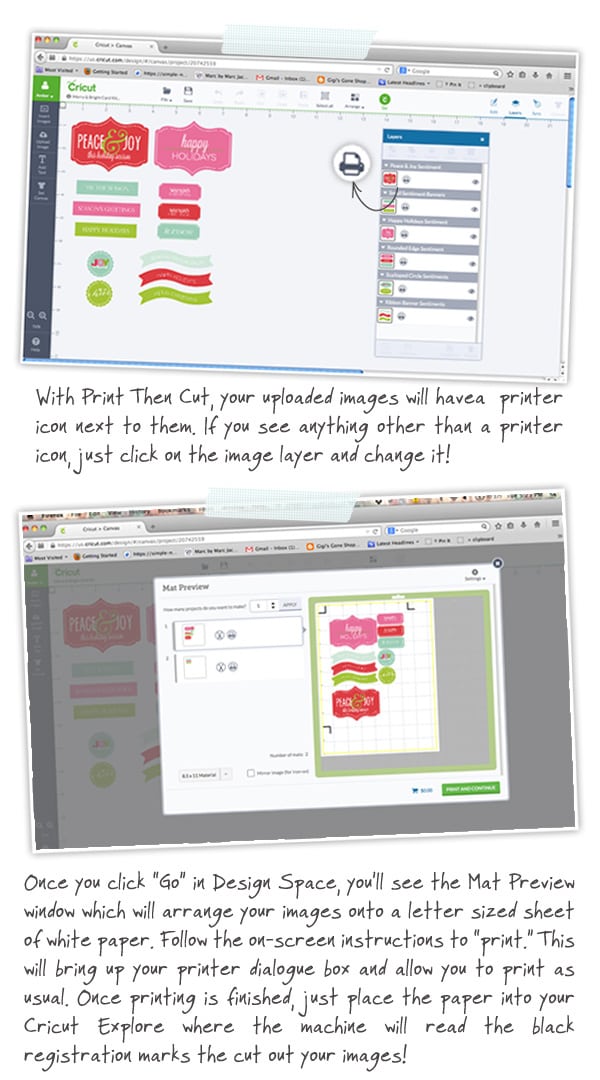 Each of the elements you see throughout this post was created using Print Then Cut. It's quite awesome really. The precision of the cutting is so good that these almost look store bough – except they're not! I made them with my Cricut Explore and a $.02 sheet of white cardstock. That's it.
Sidenote: I get lots and lots of questions about where I purchase my envelopes! I have a pretty extensive collection of envies and they all come from Paper Presentation. This shop offers every color of cardstock and envelope under the sun which is why I love them so much! I can find a match for anything!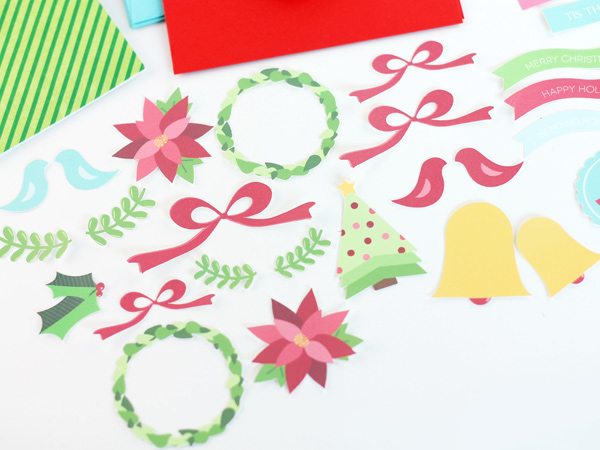 See all those little cute embellies? Yep. Printed em. Then cut em. So very cool.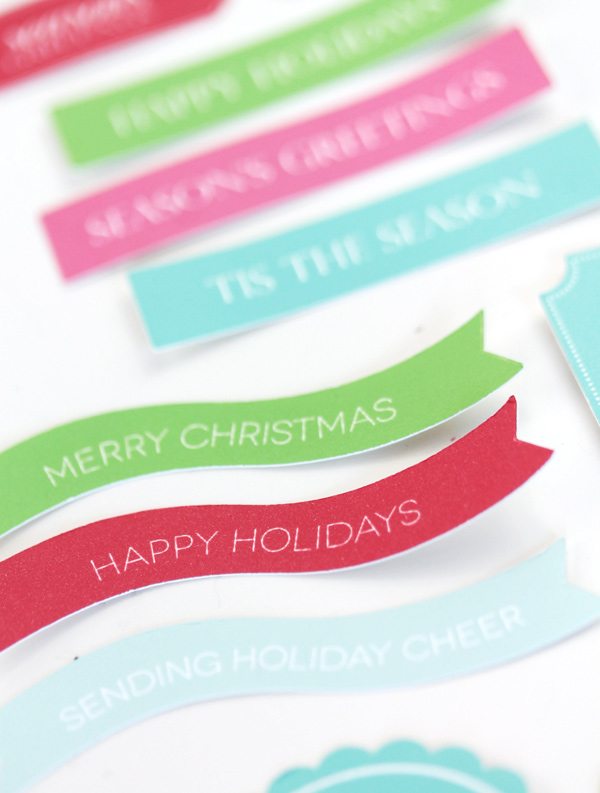 And for the sake of the card kit recipients, I wanted to package these up in a way that made each element simple and easy to use. That's where my trusty Xyron sticker maker came into the equation. Y'all know how much I love that Xyron! Just like I did in THIS post, I used my large sticker maker to create quick cards for the kit. I then used my smaller Xyron to add adhesive to each of the embellishments and sentiments.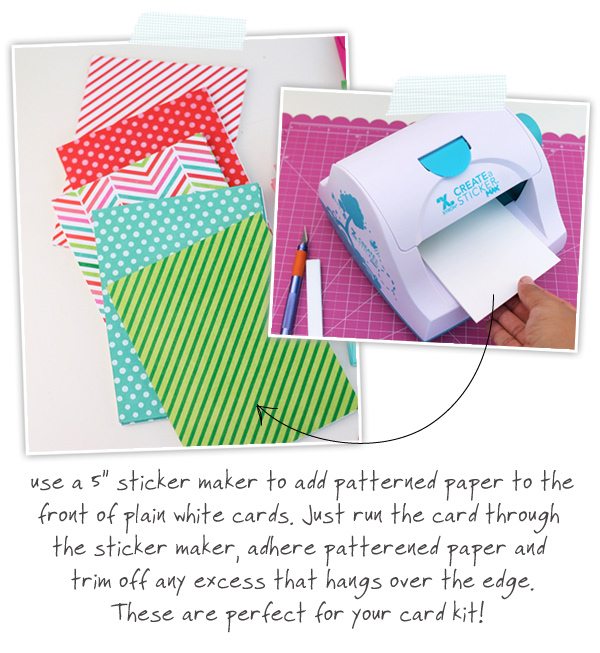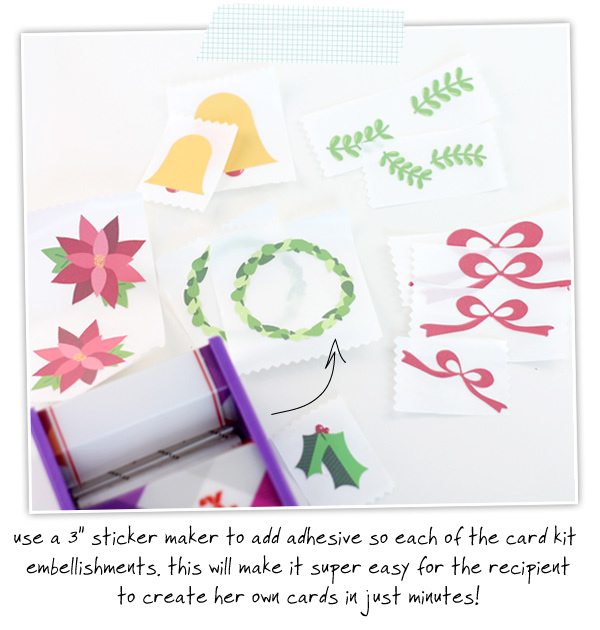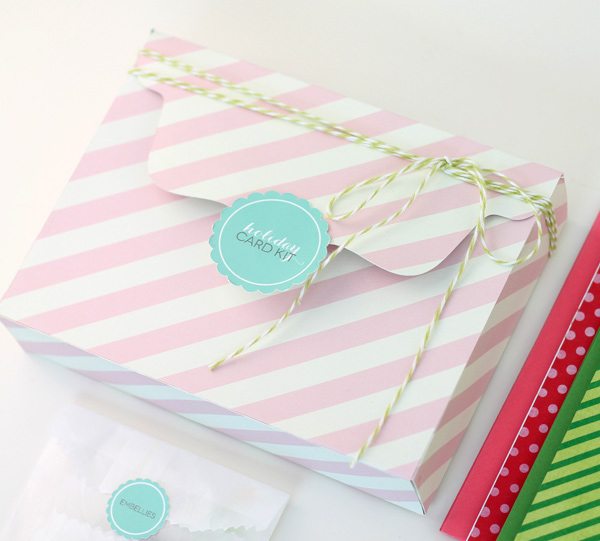 Last, but not least – I wanted to package all the elements into a cute box to make gift giving easy. I challenged myself on this one and was able to create my own box template that the Cricut Explore cut out for me.
In the end, I was about to create four card kits in a little over an hour – which is a lot quick than I could have done it by hand! Love it! Come back tomorrow to see Part II of this post where I reveal the 16 different card designs you can create with this Merry & Bright Card Kit!
This post was completed as part of Round 4 of the Cricut Design Space Star competition. For more Cricut Explore inspiration, follow the #designspacestar hashtag on instagram where lots of other talented craft pushers are sharing their own creations!
And one more quick question! Would you like to have these images available for download so you can use them with your own machine?! If so, lemme know!