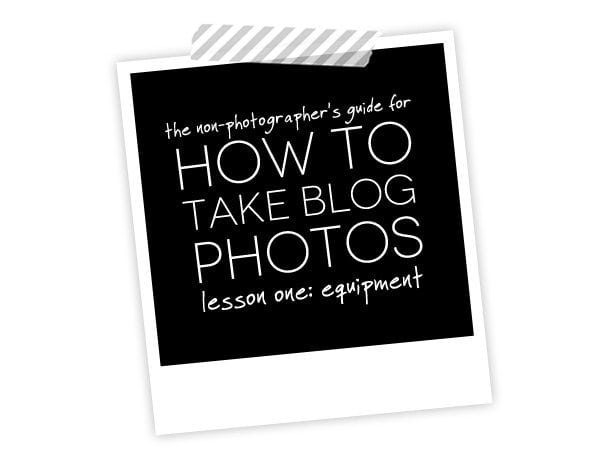 Disclaimer: Let's get this out of the way. If you are a professional photographer, I you might wanna avert your eyes and turn back now. Go back to whatever you were doing before coming here. What's about to happen might make you cringe. I am not a professional photographer, I have never taken a photography course…but I did skim through a photography book once, but I got bored and decided to go watch reruns of RHOA. I've also read my fair share of blog posts about photography. Mostly, though…when it comes to blog photos, I go by the "looks-like-a-good-photo-to-me" school of thought. So, consider yourself warned.
If you're still reading, I'll assume that you accept that I am not an expert! That said, I have gotten quite a few emails about how I take photos for this blog. Now mind you, these emails have only started coming in recently because if you take a trip into the recesses of Damask Love, you will see some photos that look like they were taken with that old-school camera thing…you know…the one where the guy goes under a black curtain and holds up a flash and smoke comes out of it. Yeah…that thing. That's the quality of my older photos.
This office hours will be series of posts over the next few weeks and in this first installment I'll be covering equipment. Each Thursday, I'll take you on a walk-through of each component of a typical photo shoot for any given Damask Love post. Given the amount of photos and graphics that will be included in each of these posts, you'll need to click through to see it all!
I shoot with a Canon EOS Rebel T3. It's one of the entry level DSLR's offered by Canon and I purchased it last Thanksgiving via Amazon and got a really great deal. This particular camera body works great for me but it's a far cry from my dream camera…the Canon 5D…but a girl can dream, right? I couldn't be happier with the investment I made in this camera last year. I use it every single day. I've also learned that the camera body is the least of my worries when it comes to the expense of photography. Shortly after owning this camera, I learned that I'd need a few additional lenses to really capture the type of photos I wanted.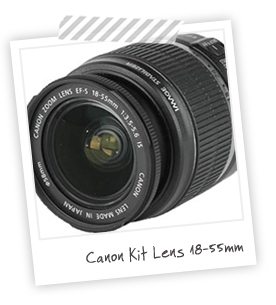 If you purchase the Canon Rebel T3 kit, it will arrive with one lens in the box, an 18-55mm kit lens that I first thought was useless. Not the case at all. While I do not use this lens for any of the main beauty shots or close-ups, I do like to pull it out for overhead shots, which I use a lot for capturing the all the supplies needed for a particular project. This lens is able to capture a large field even if I'm very close to the subject. This is perfect for overhead shots, when I'm only a couple of feet above the subject I am photographing. The kit lens is great for capturing a clear photo for this purpose.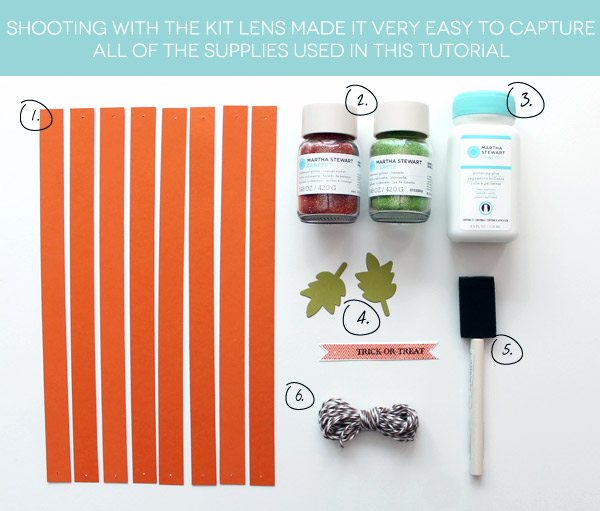 Photo: Damask Love Glitter Pumpkin Tutorial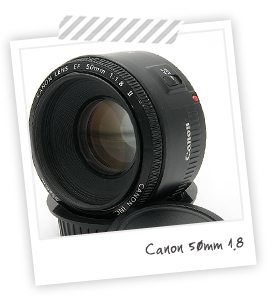 The first lens I purchased after getting my camera was a 50mm f/1.8. Best investment I made! For the money you'll pay, I think this lens will take you far when it comes to blog photos. Since I shoot in a small, confined space this fixed lens (i.e., non-zoom lens) is perfect for the tight, close photos I take. The 50mm takes beautiful photos and potraits. It makes everything look…well..pretty. It gives you a crisp foreground with the blurred background, which I love. I use this lens for all the "beauty shots" on Damask Love. All the main photos you see at the beginning of each post are taken with this lens.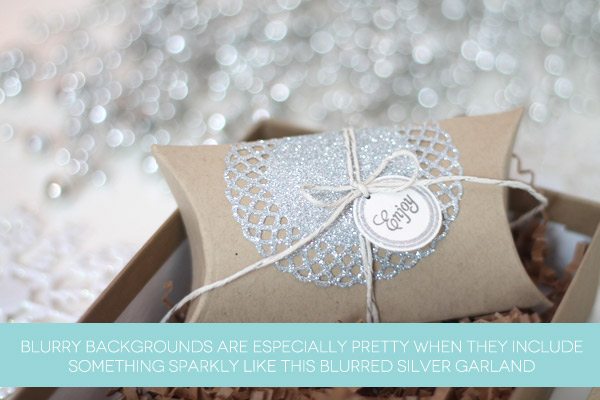 Photo: Glimmer Twine Tutorial via Damask Love
For Christmas, I got a 60mm f/2.8 macro lens. I probably never would have purchased it on my own simply because I didn't realize how great this lens is for the types of photos I take. Like the 50mm, this lens gives beautiful blurred backgrounds but it also has magnification capabilities that let you get very close to the subject and capture beautiful details. I use mine to capture close-ups as well as detail shots in tutorials.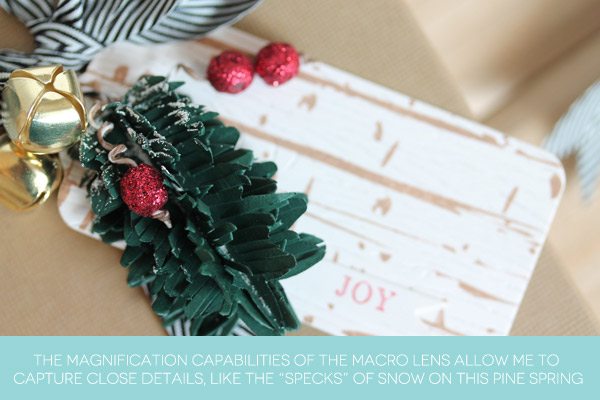 Photo: DIY Paper Pine Sprig Tutorial via Damask Love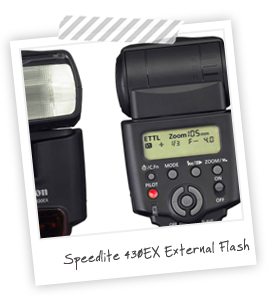 Of course, the Canon T3 comes with it's own on board flash, but I quickly learned that the harshness of that flash is somewhat unappealing in the photos I take. I opted for an external flash, specifically the Canon Speedlite 430EX. Instead of directly additional light straight onto the subject, the swivel head makes it super easy to bounce light off an adjacent white surface (e.g a wall or a piece of white foam board). I still don't know how to use the full capabilities of this flash, but I love what I'm able to do with it when taking photos at night.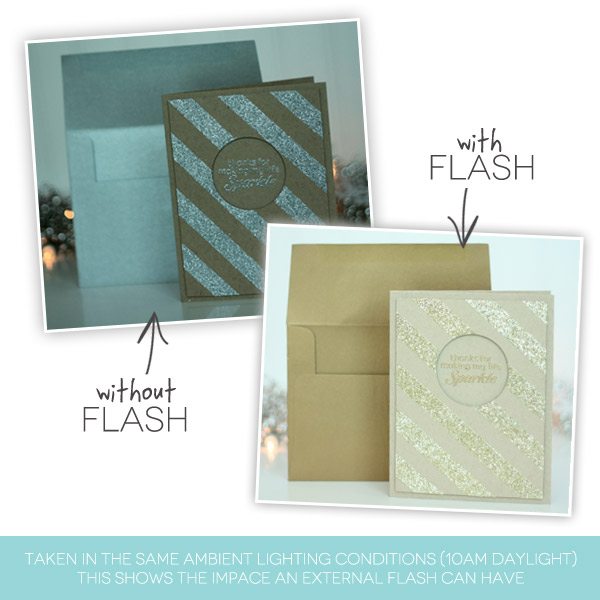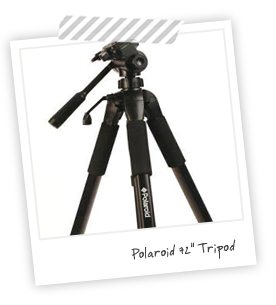 I put off the purchase of a tripod for a long time. I have a pretty steady hand and was able to get by without it. Recently I purchased this inexpensive Polaroid 72″ Tripod for use in photographing photo tutorial step outs and the difference is major! By freeing my hands, I'm able to include myself in more step-out photos rather than simply taking a photo of the supplies. The tripod also stabilizes the camera cutting down on the blurry photos that result of slight hand-shaking. This is especially useful, when I need to slow down the shutter speed to let in more light.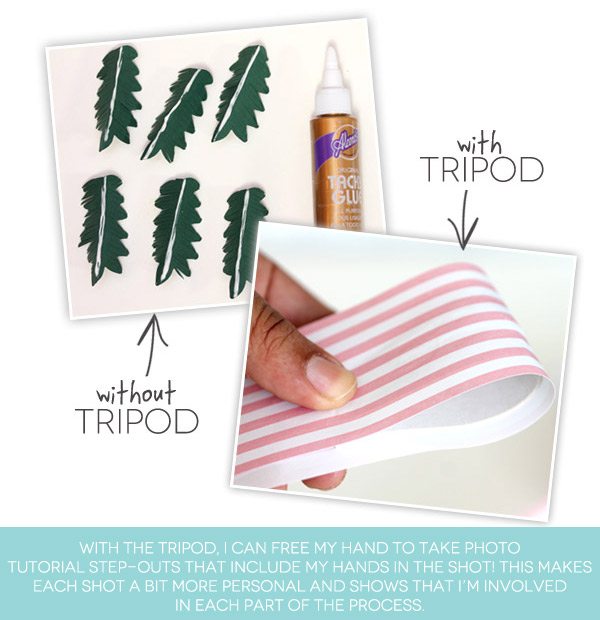 Photos: Rustic Winter Packaging Tutorial & DIY Paper Ribbon Banner both via Damask Love
And so ends "Lesson One" of my non-photographer's approach to blog photos is done! Next week, this series will return to discuss lighting and set-up. If you have any questions or have topics that you'd like to see covered in this series, feel free to use the comments section to post them! I'll be sure to answer you back!