I've wanted to do this post for ages and finally it's here.
As much as I love crafting up fancy schmancy projects, when it's all said and done, I'm passionate about simple, do
able crafts that you can make with basic supplies. I want you to actually make some of these crafts, afterall. It doesn't get much simpler than craft paint and wooden beads. It's sort of a throw back to being a kid in summer camp and making crafts for your mom that she pretended to love. This summer camp craft is something you won't need to pretend to love…you're gonna love it. Promise.
Welcome to Wood Beads 101 where I'm going to teach you exactly how to paint wooden beads in a bunch of different patterns and looks. Pull up a chair. Craft is in session.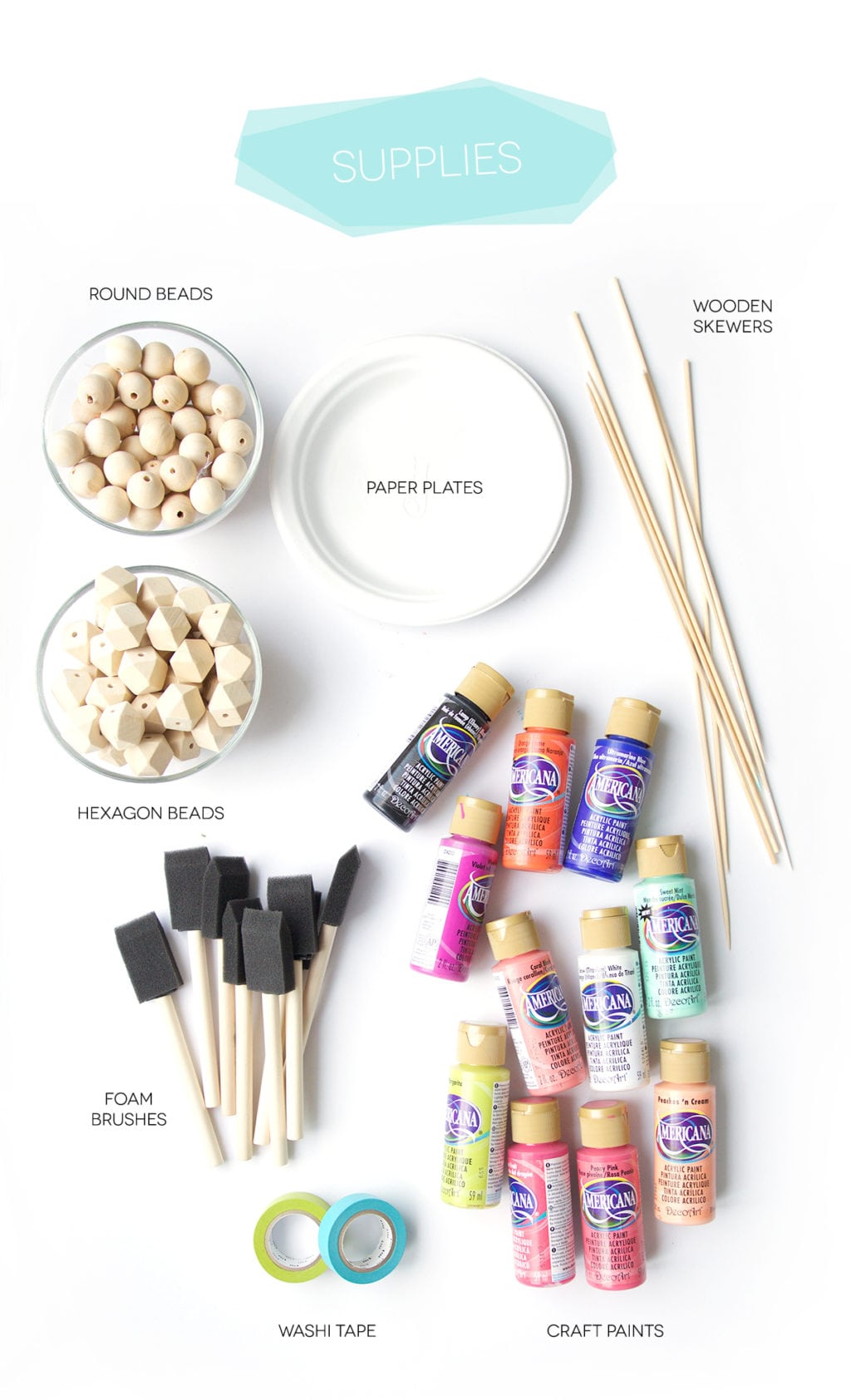 I can bet you have most of these supplies. If you don't, you can grab them all in one trip to the craft store and you can probably get everything for less than $25. See – I told you this was a doable craft.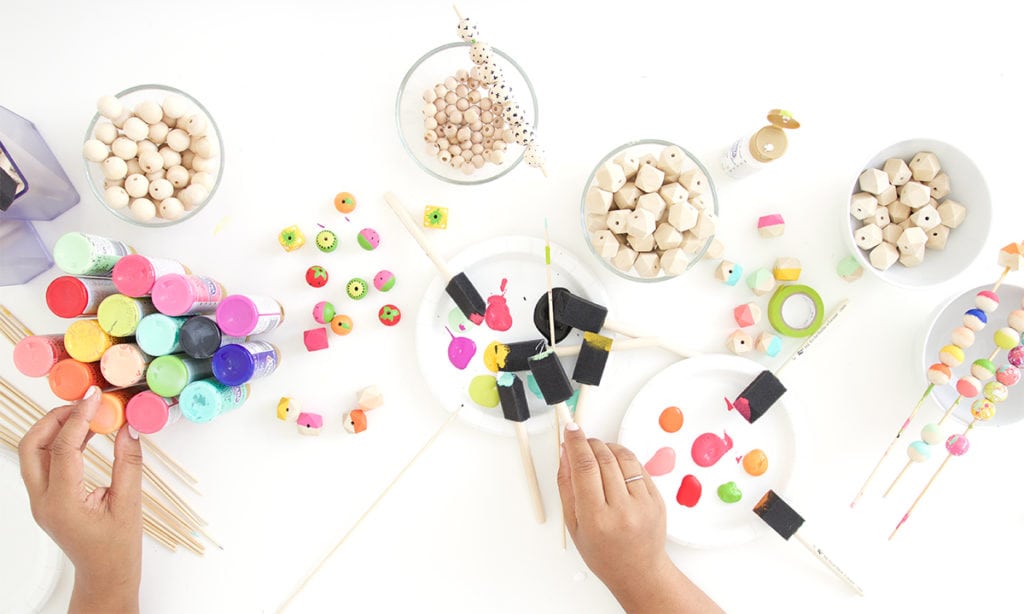 TIP #1:
Set out all of your supplies on a table so you have everything in reach. Once you learn how to paint wooden beads, it's hard to stop. Turn on a movie and get comfy, you're gonna be here a while.
TIP #2
Wrap a skewer with some washi tape. This will keep the bead in place and make it easier to paint. You only need to wrap it a few times.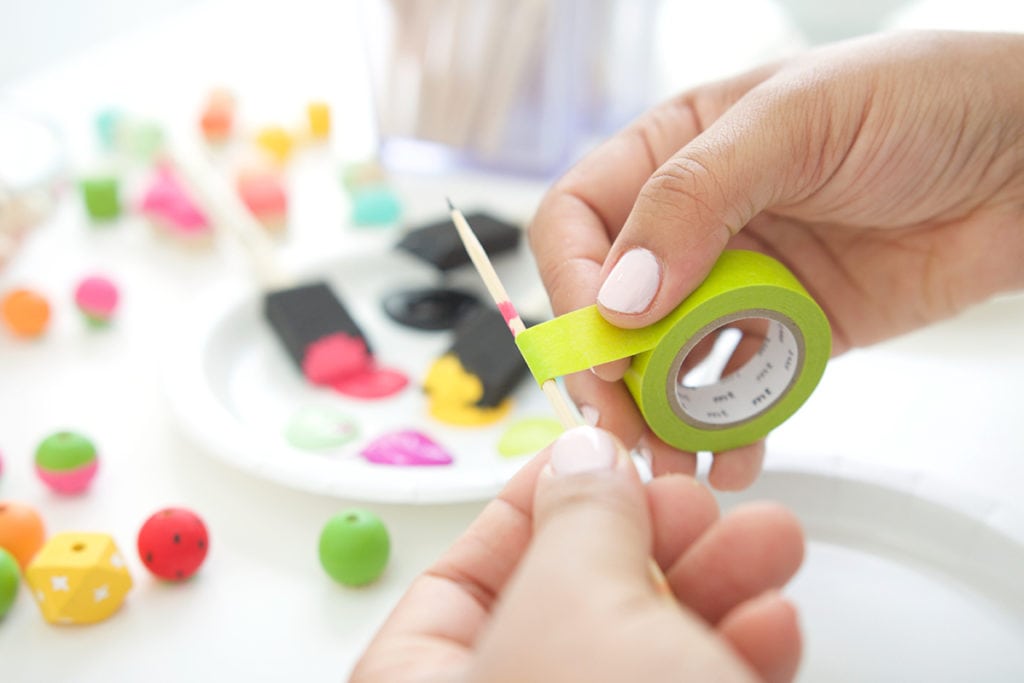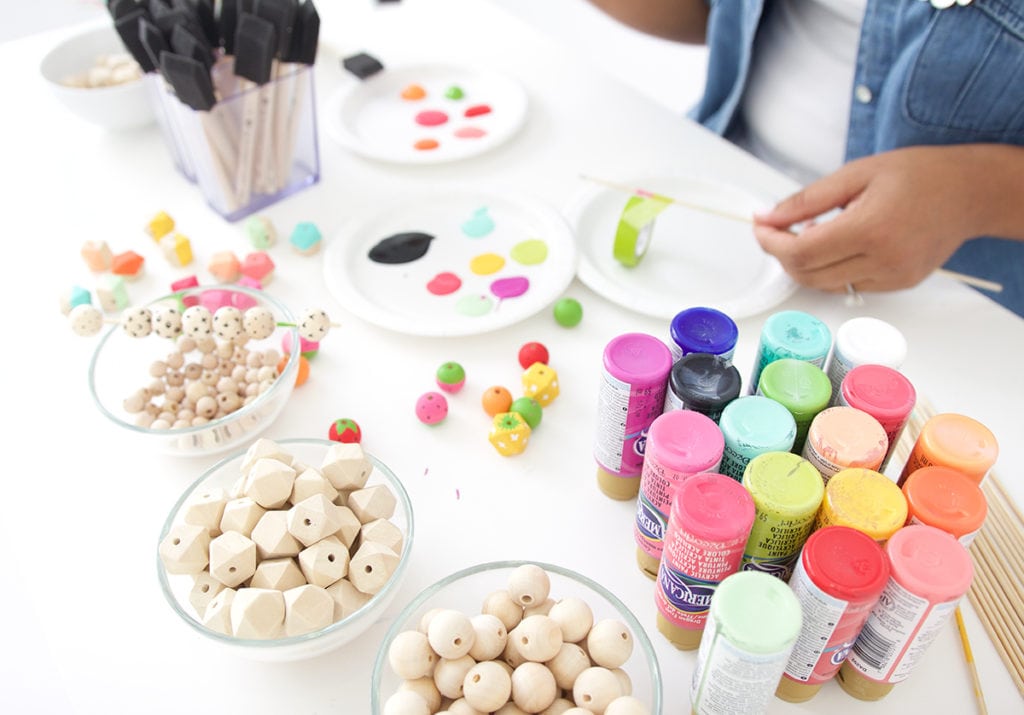 Now that you've got your supplies ready to go, let's paint beads. Here's a tour through how to paint wooden beads in five beautiful ways.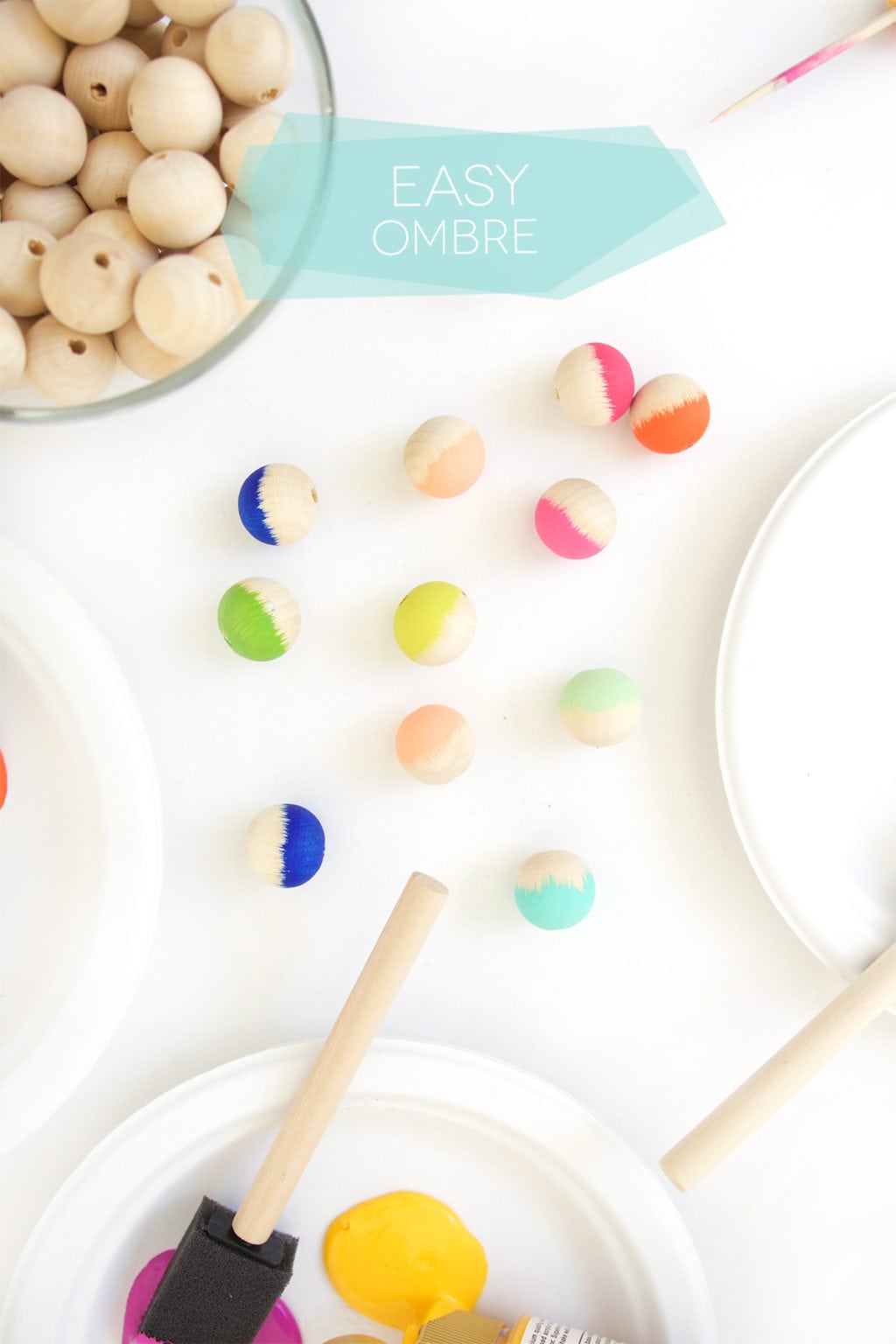 HOW TO PAINT OMBRE BEADS
This is probably the easiest way to paint round beads. Just place the bead onto a skewer, load a teeny bit of paint onto your foam brush, then use quick downward motions to add paint to the bead. That's it!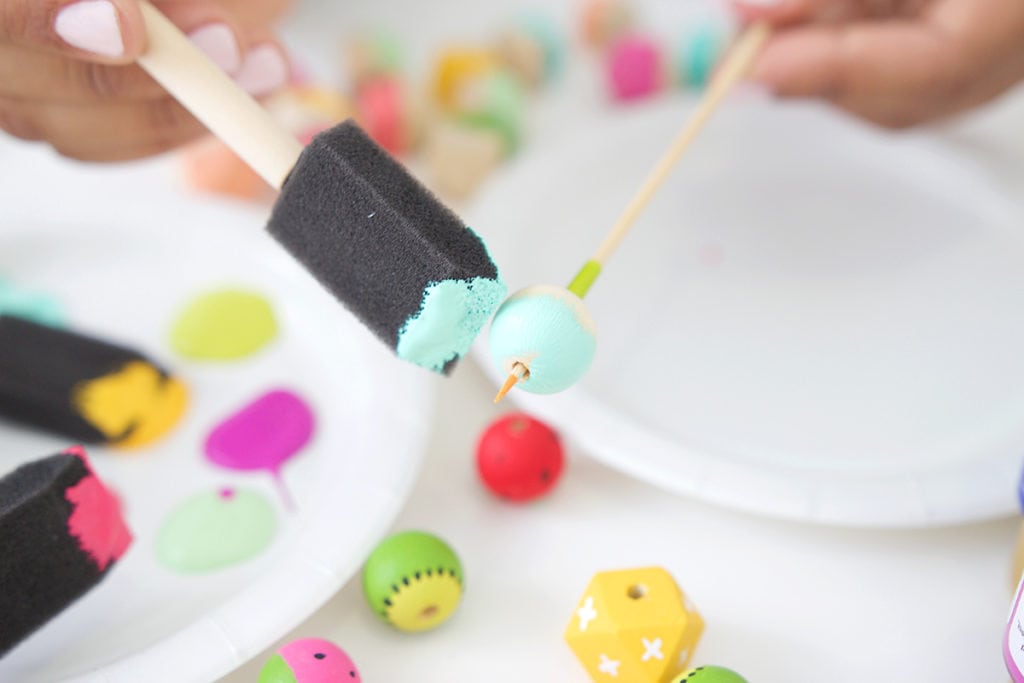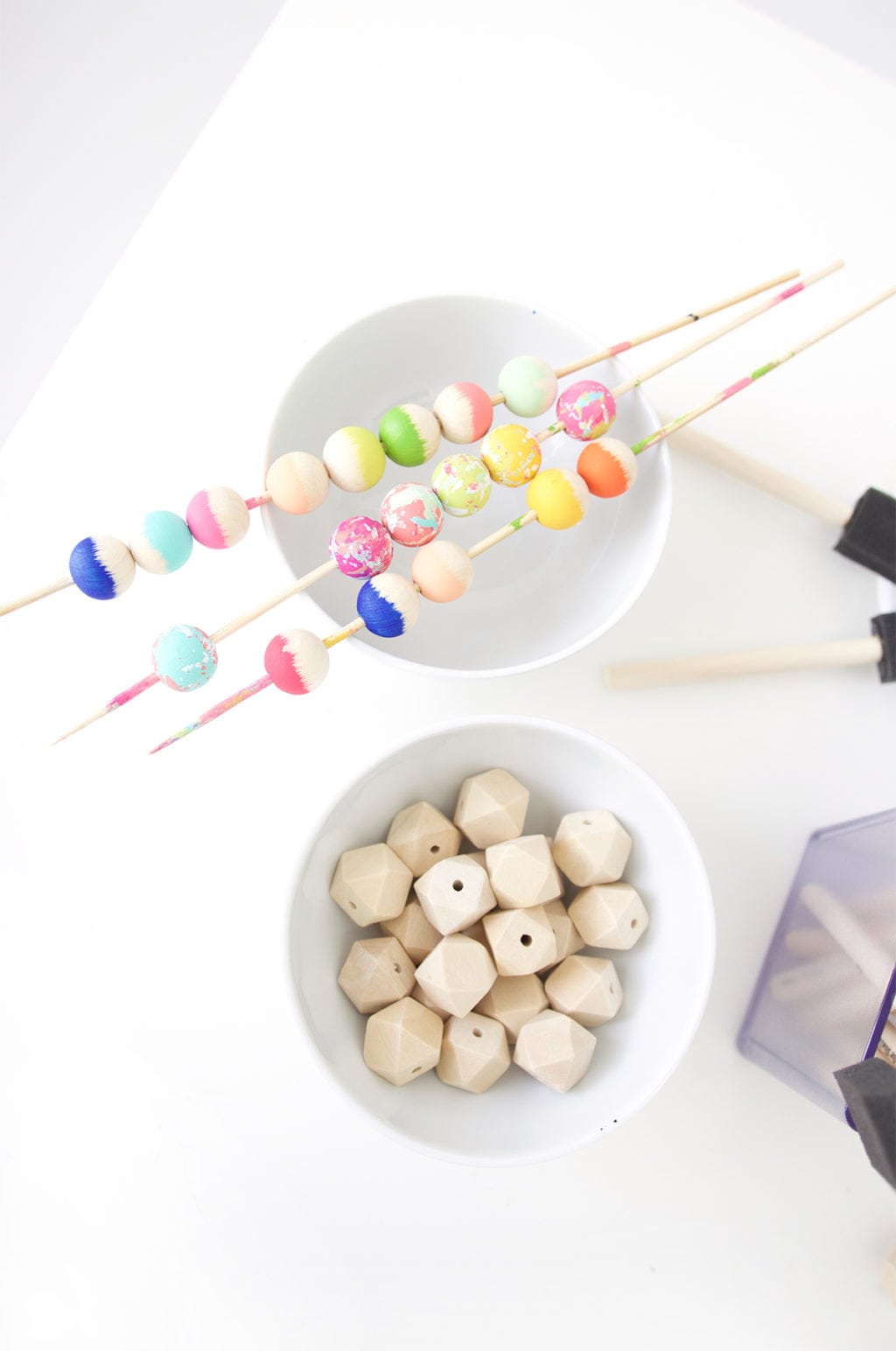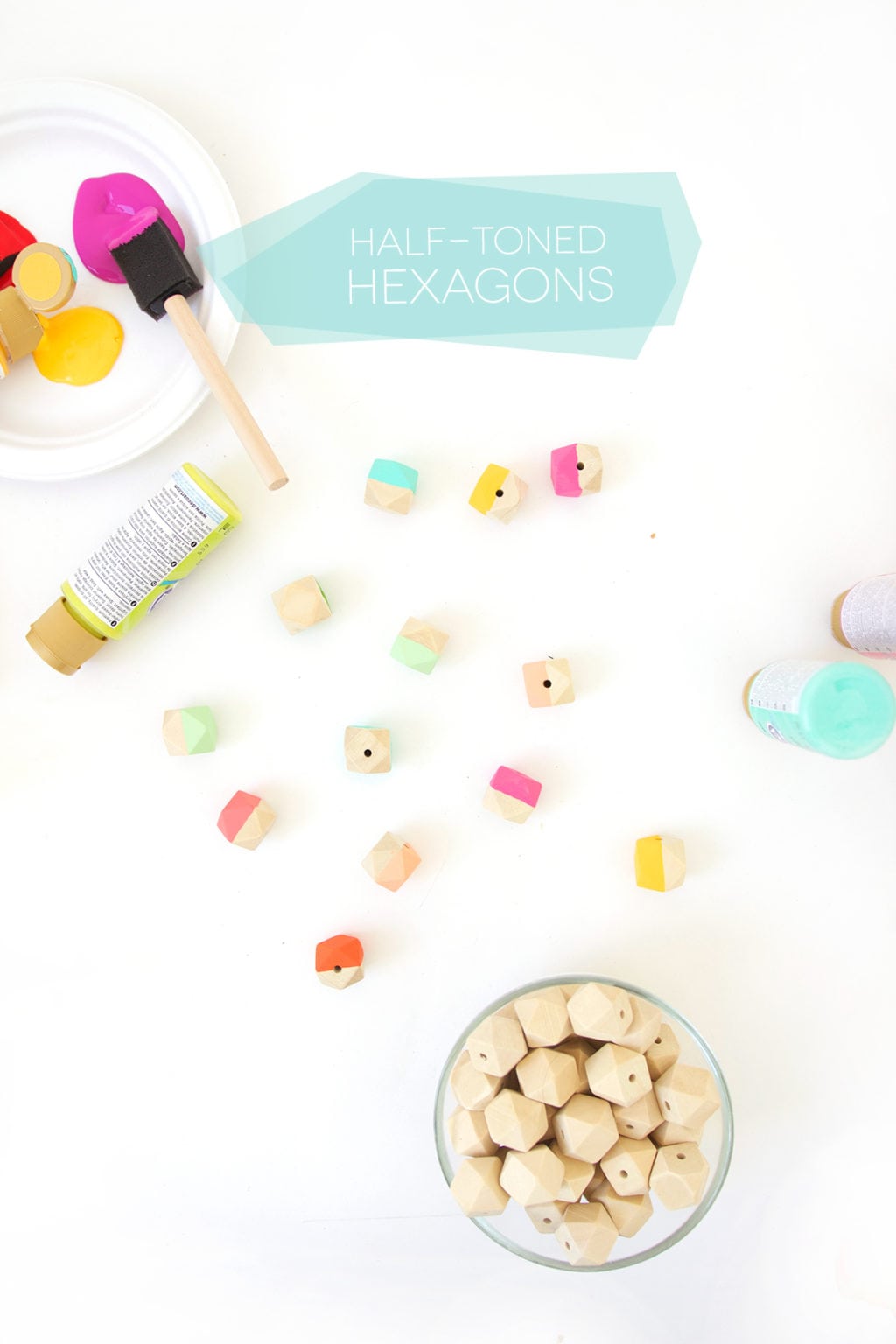 HOW TO PAINT HALF-TONE HEXAGONS
This simple bead is my favorite! Use your foam brush to create a straight edge down the middle of each side of the bead. Then fill in any unpainted spots. Leave the other half of the bead unpainted.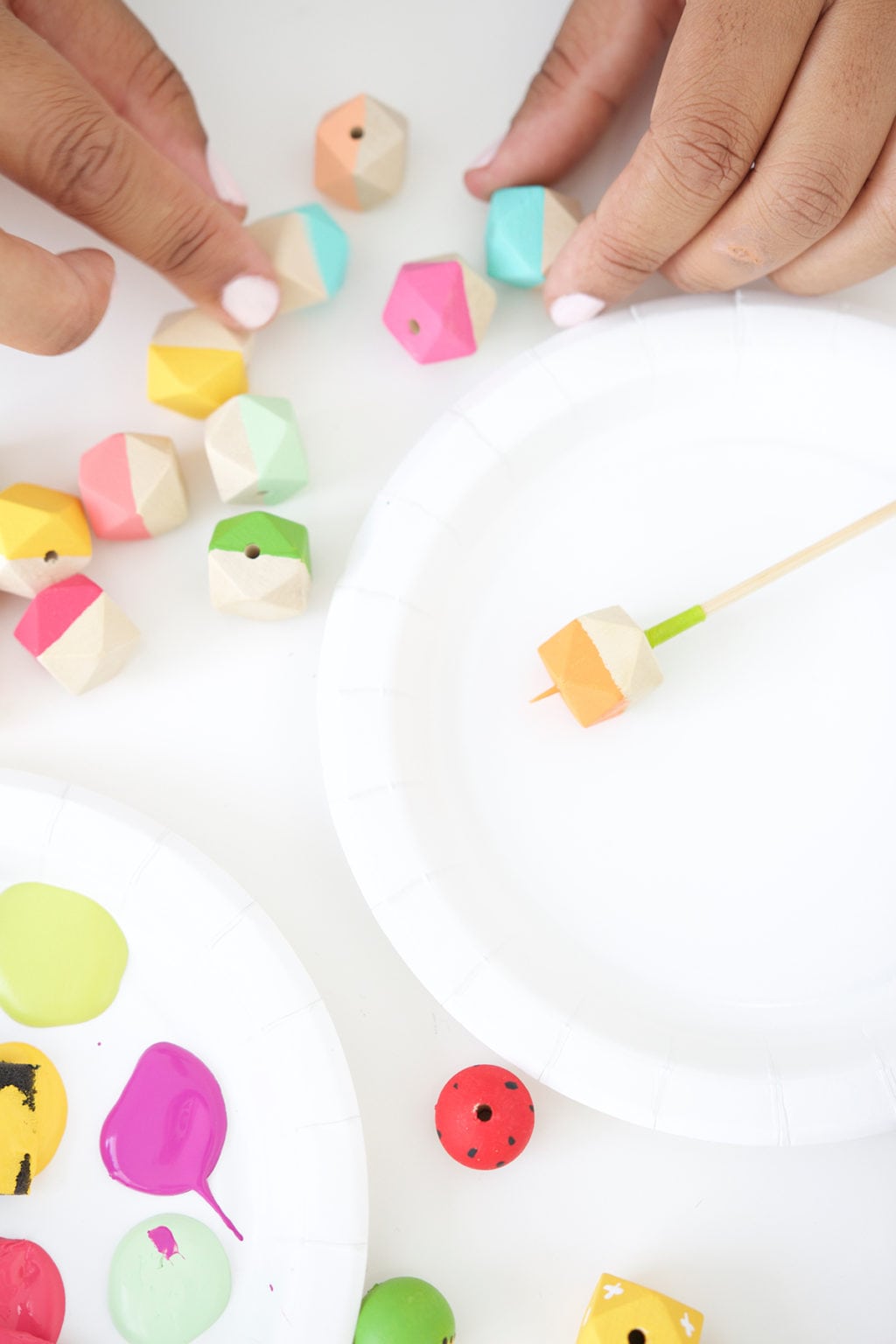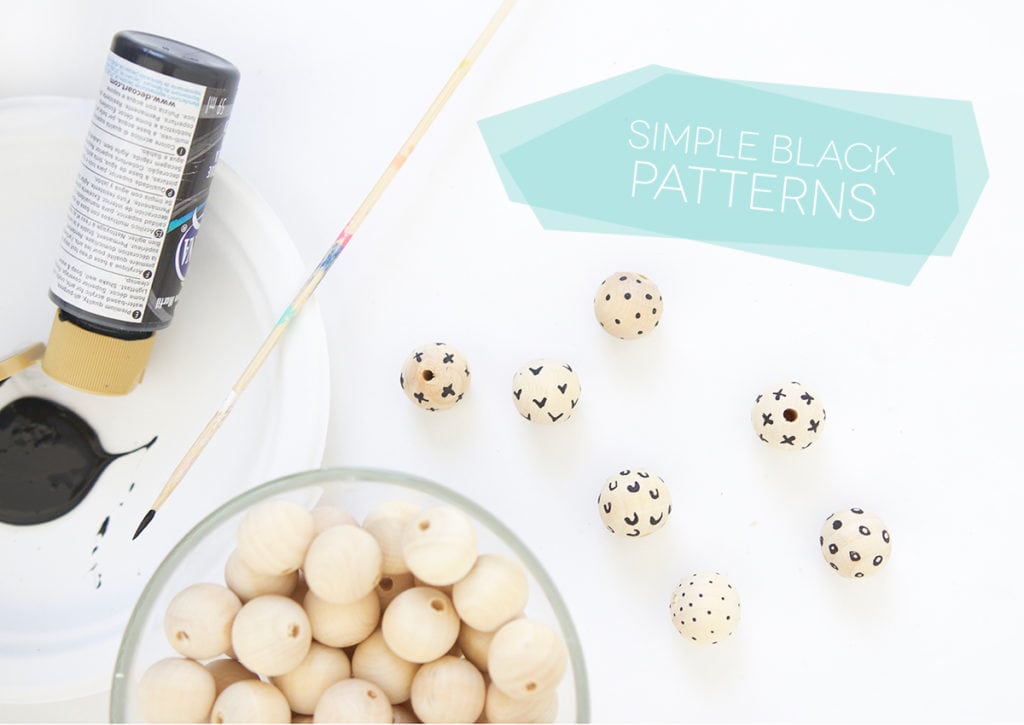 HOW TO PAINT PATTERNED BEADS
Dip the tip of the skewer into black paint and use it like a pen to "write" on each bead. Keep dipping the skewer to get more paint and continue the pattern until the bead is covered.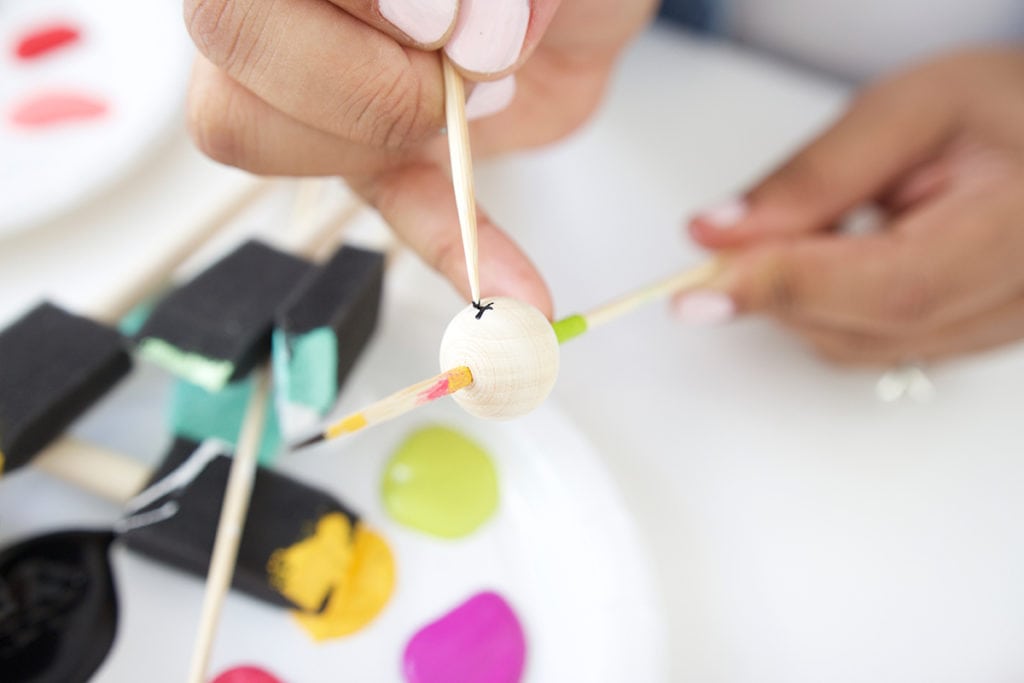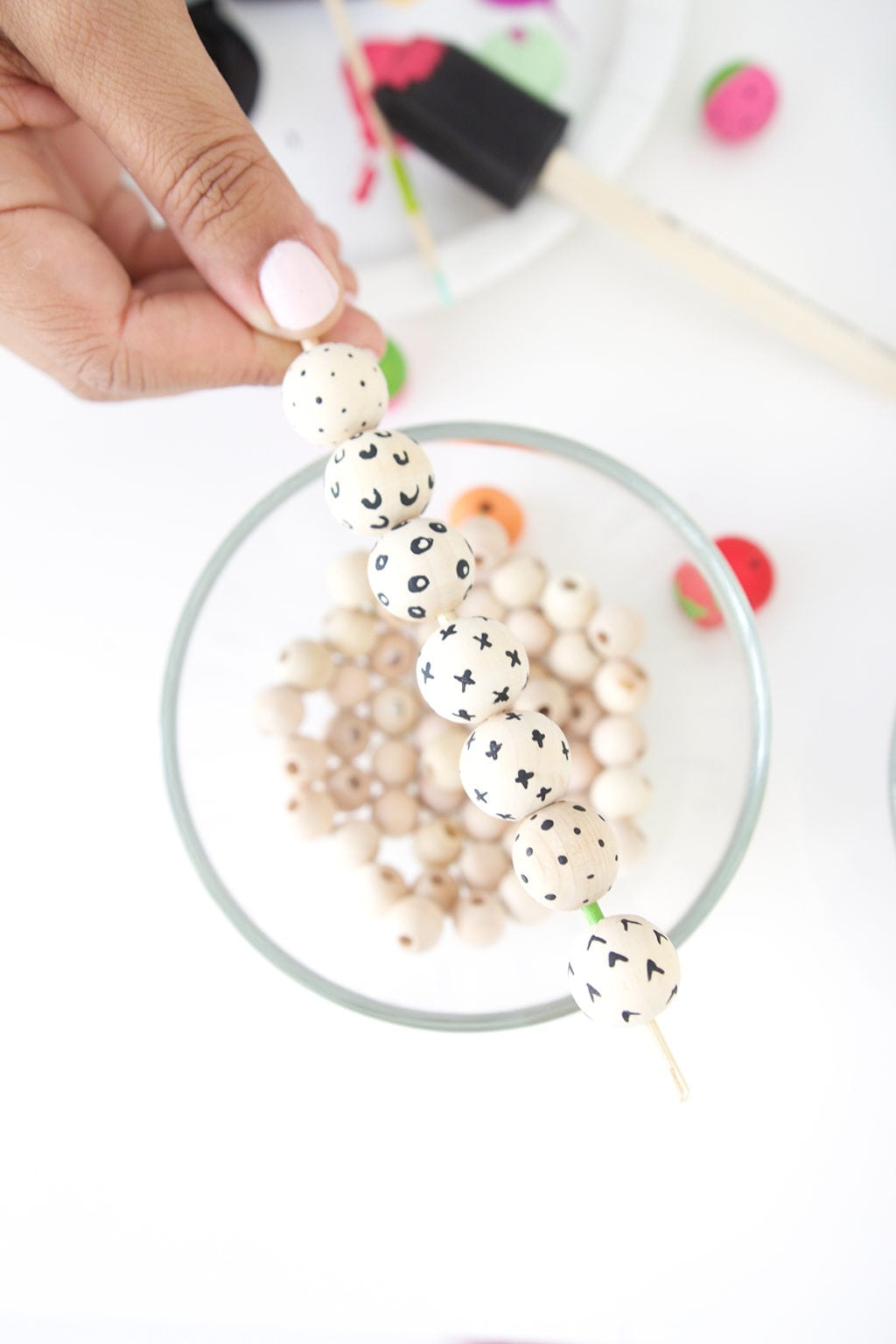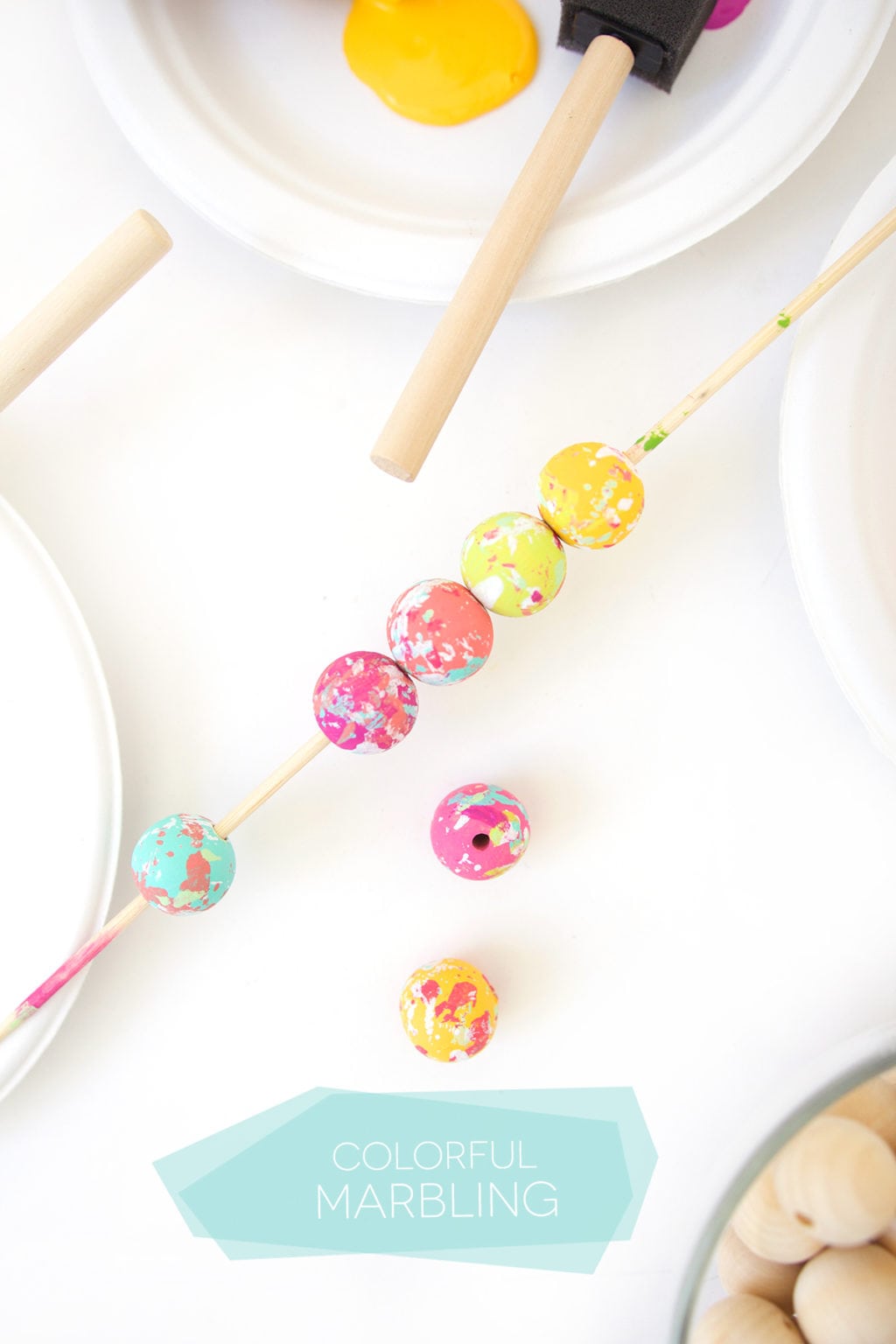 HOW TO PAINT MARBLED WOODEN BEADS
There's no way to mess these up! First, paint the entire bead. Next, place a few swashes of paint directly onto a paper plate. You don't need much paint in the plate – just a few dabs and swipes. Place the painted bead into the plate and tilt the plate back and fourth until the wooden bead picks up some random ribbons of color.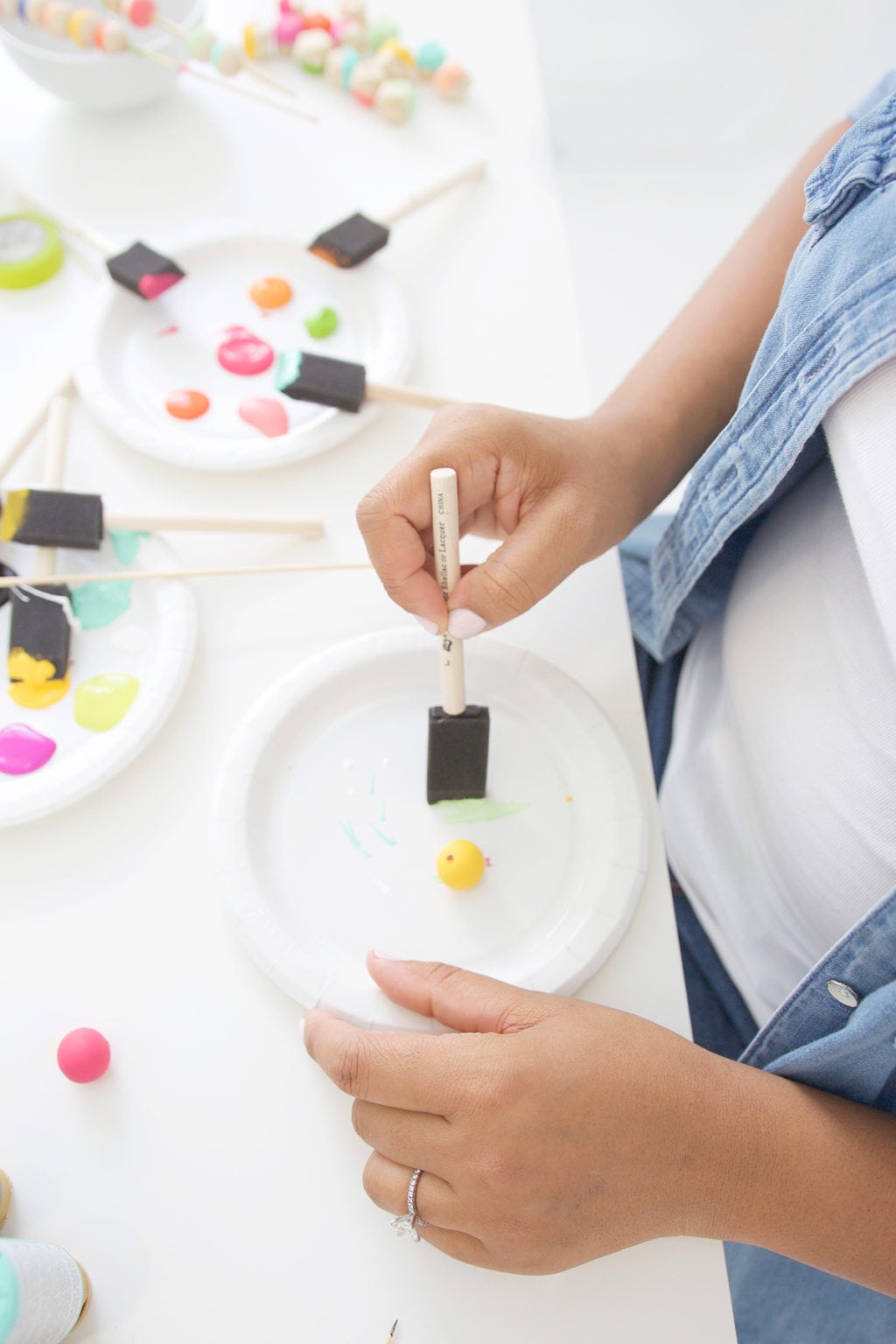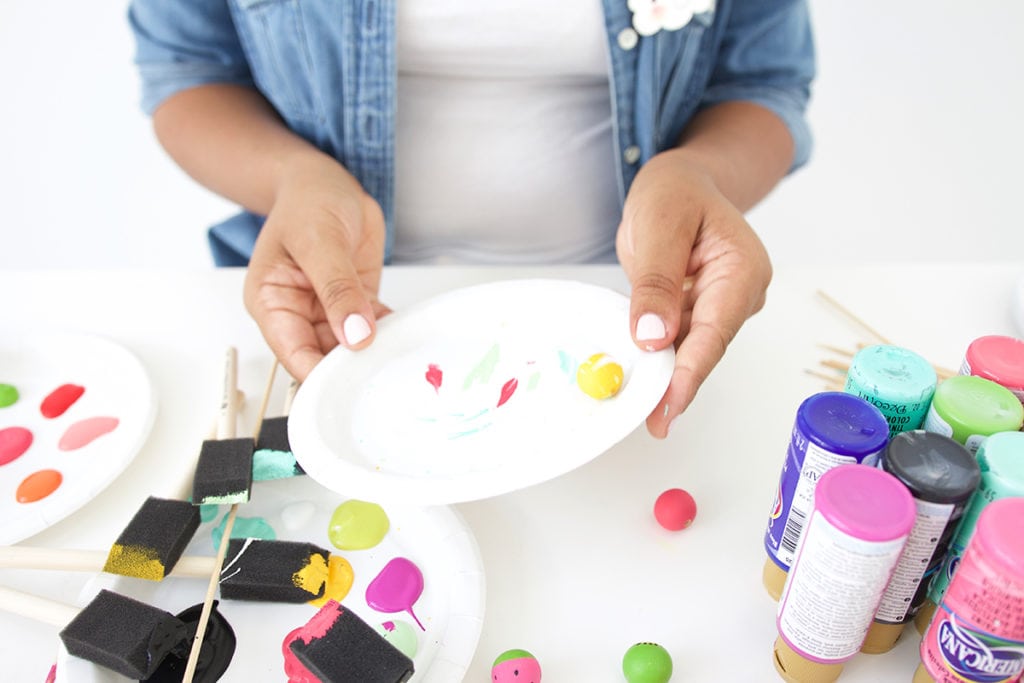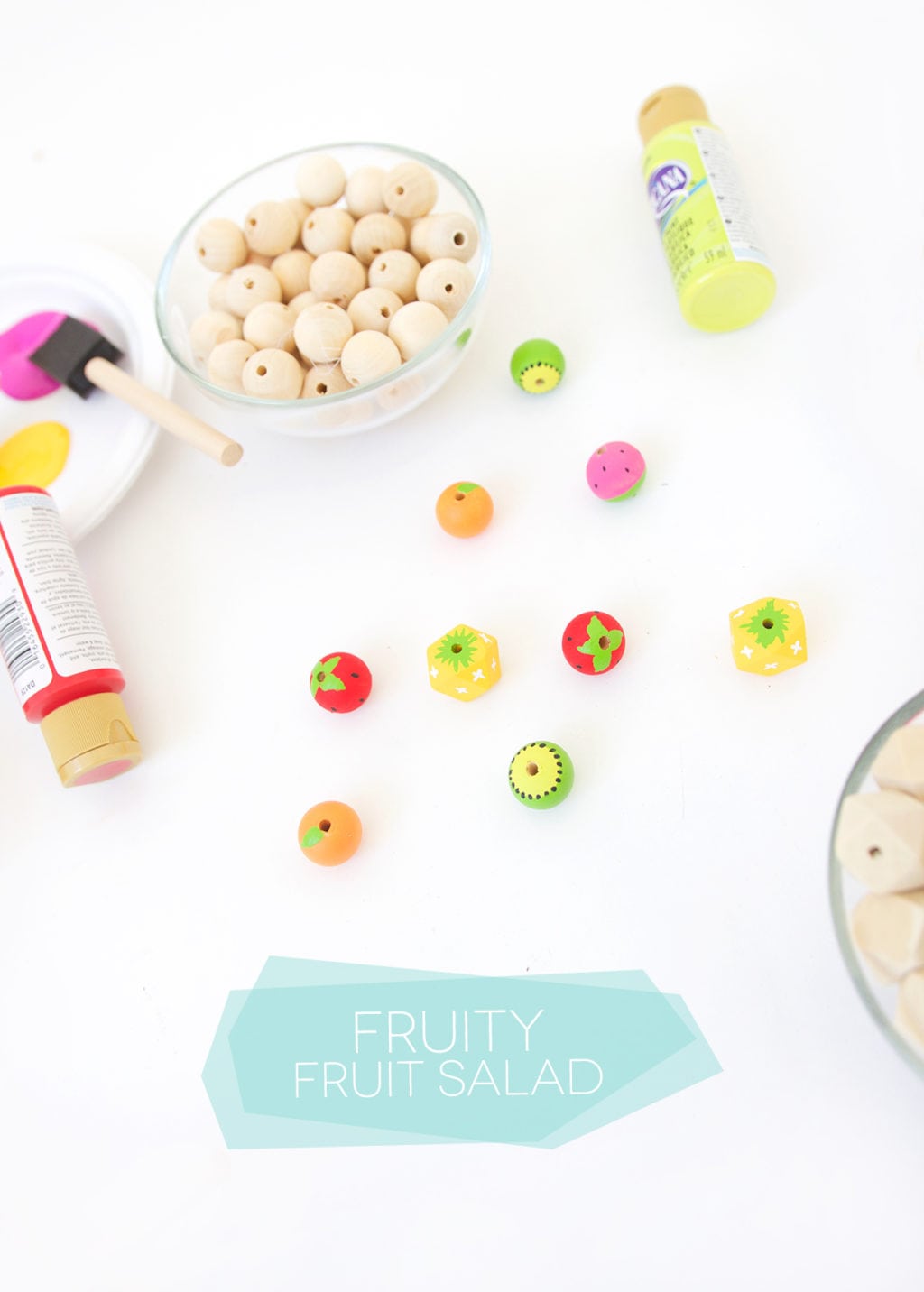 HOW TO PAINT FRUITY BEADS
Now that you've learned how to paint wooden beads in all these different ways, you can combine the techniques to create fruity beads! Again use the skewer as a "pen" to add leaves leaves and seeds to the fruit. You can also use the "half-toned" technique to create two layers of color on the kiwi and watermelon. Have fun with these and see what other fruit you can create!