If it weren't for jeans and tees, I can only assume that I would wander around the world wearing pajamas…and I think that's frowned upon.
And when it comes to jeans and tees, Old Navy has been my go-to since the beginning of time. Well – maybe not that far back. If we're going for accuracy, the Summer of 1997 was when I got hooked/ I worked there as a sales associate before I moved away for college. That was back in the day when Old Navy associates wore headsets and walkie talkies. Back in the day when cargo pants were the rage and baggy overalls were stylish.
Today I've given up cargos for boyfriend skinny jeans and baggy overalls for flowy tees. The tees at Old Navy are #NeverBasic and I'm partnering with them to prove it. The quality is fabulous and they are super affordable which means you don't have to think twice about giving these tees some DIY loving – which is precisely what we're doing today!
I've taken the Old Navy Boyfriend Pocket Tee  and added fabric paint to make something spectacularly adorable and 100% wearable.  Here's what you'll need to create your own fresh and fruity boyfriend pocket tee.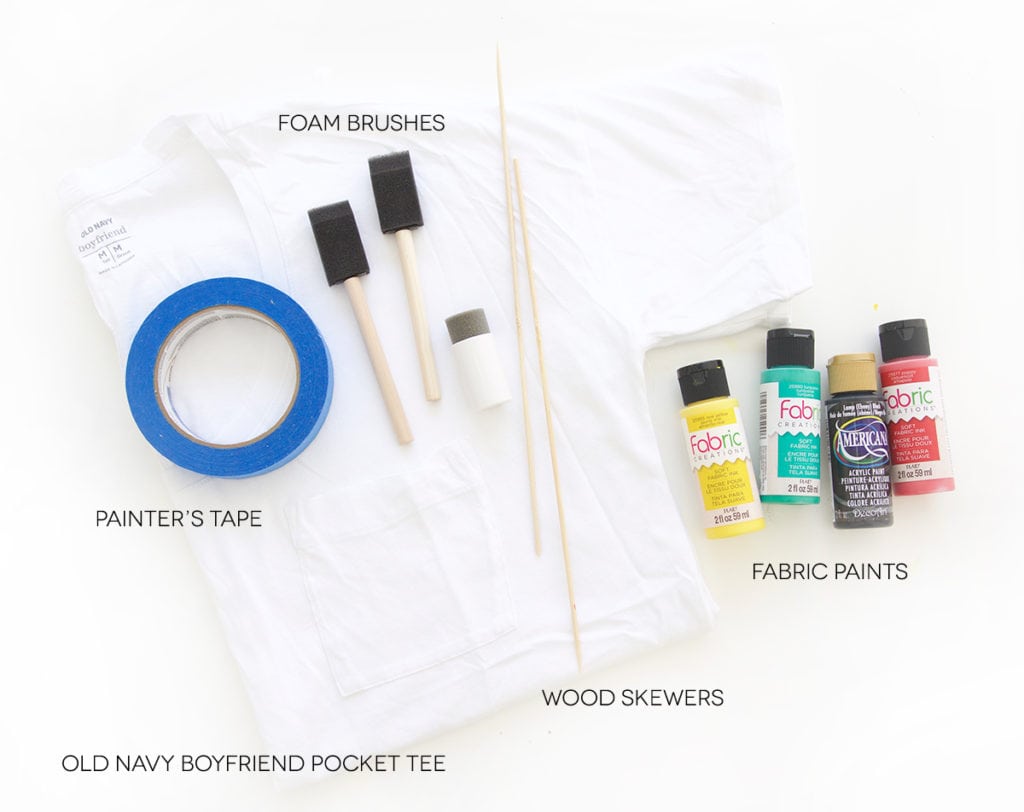 An Old Navy Boyfriend Pocket Tee
Foam Brushes and a Round Sponge Dauber
Painter's Tape
Wood Skewers
Fabric Paints in a variety of colors
You will also need a small piece of cardboard (not pictured)
INSTRUCTIONS FOR PINEAPPLE TEE
Use Painter's Tape to tape off all the edges around the pocket // insert the cardboard piece into the pocket, this will protect the shirt and keep the paint from bleeding through // paint the pocket with yellow paint // place green paint on the round dauber and create a scalloped edge on the top of the pocket // remove the cardboard and tape and allow the paint to dry completely (about 1 hour) // Once dry, reinsert the cardboard piece and use the wood skewer to add white lines and dots to the pocket
For the strawberry tee, follow this same technique using the skewer and black paint to create "seeds."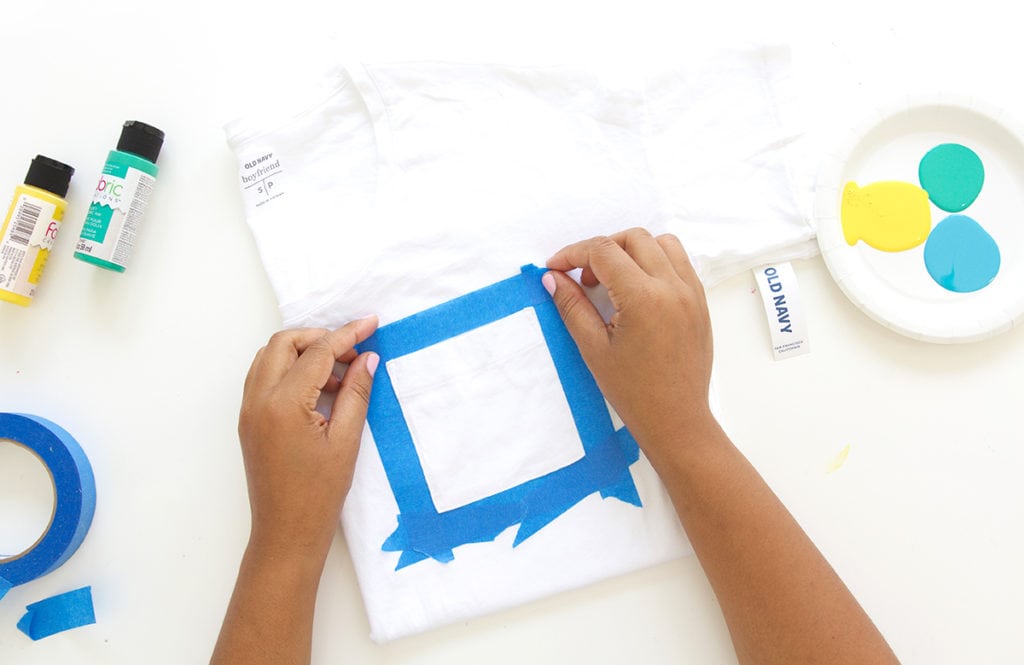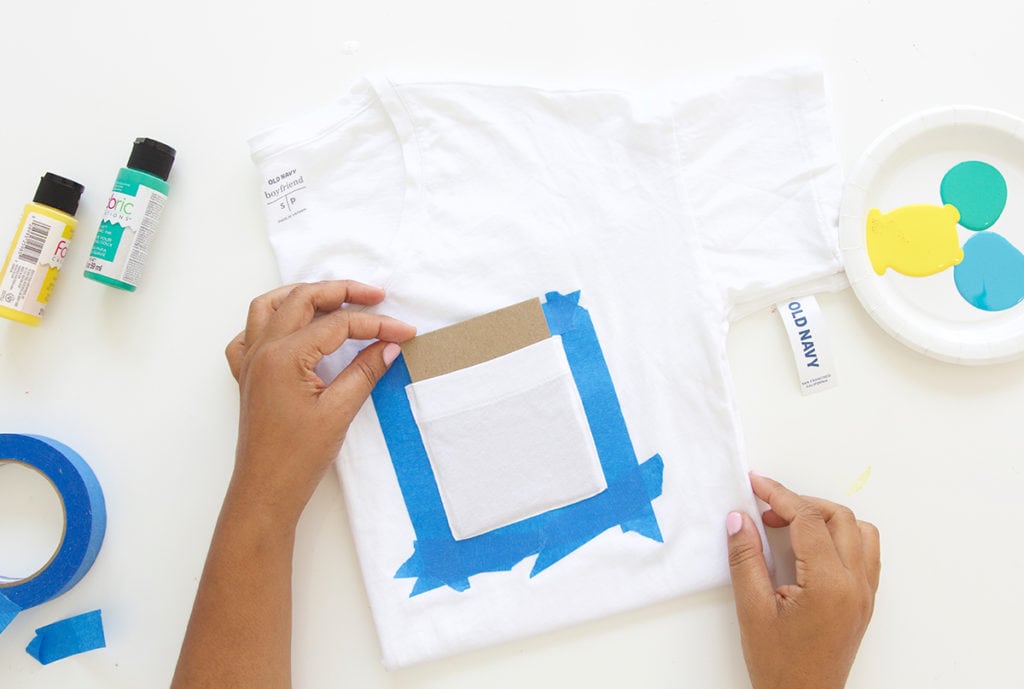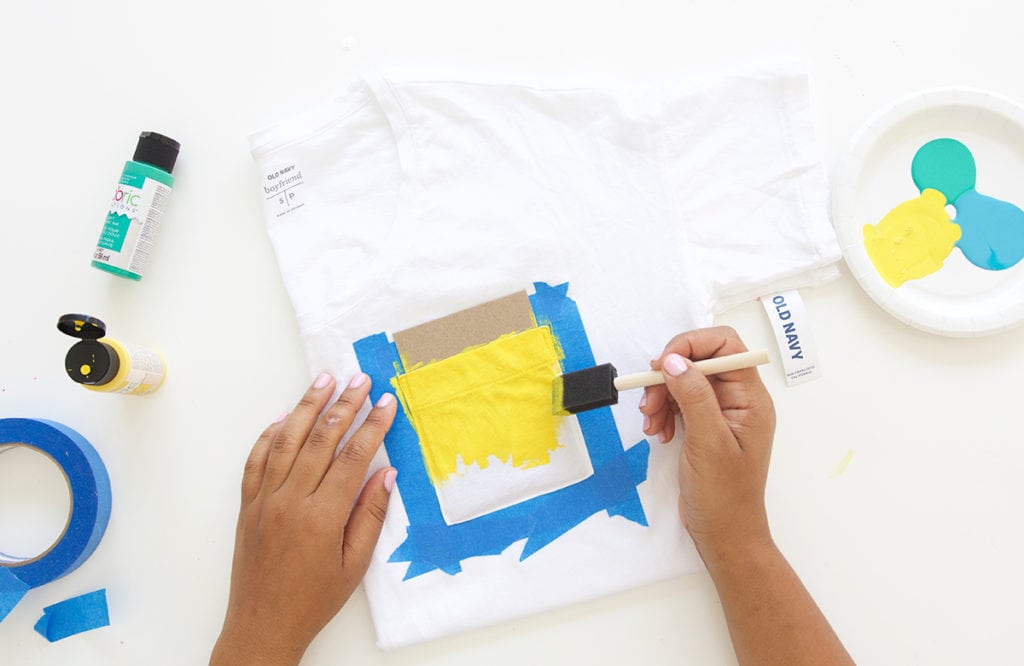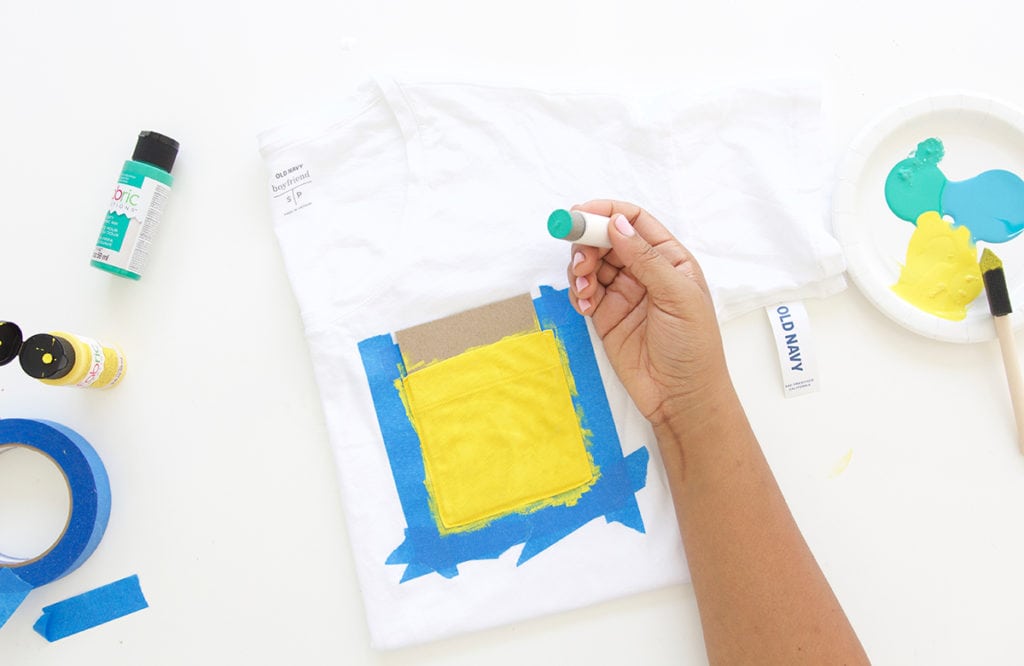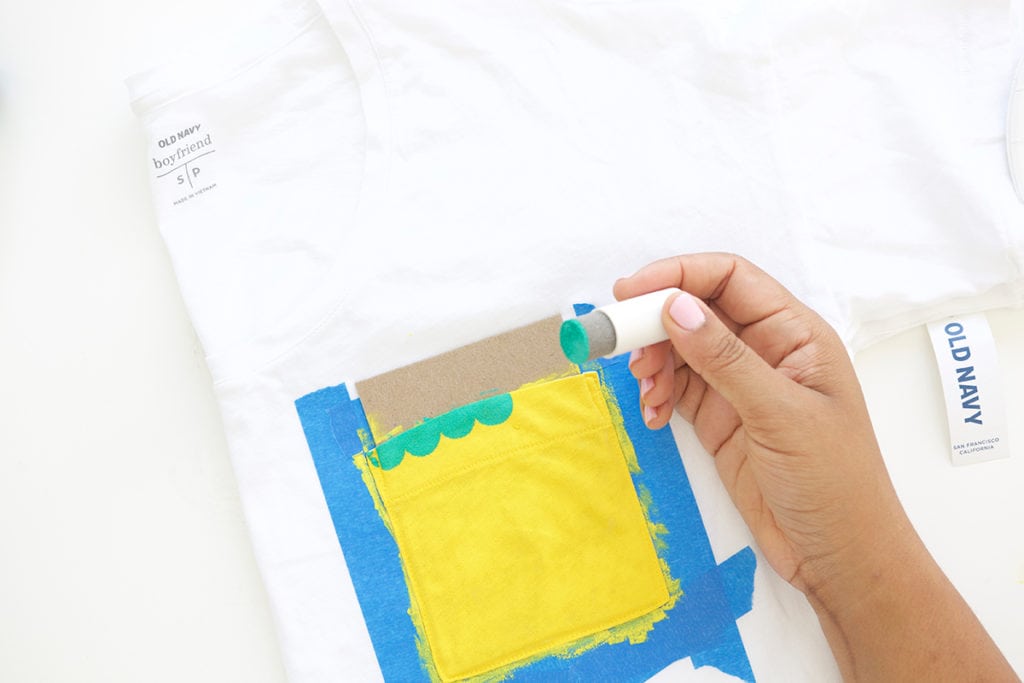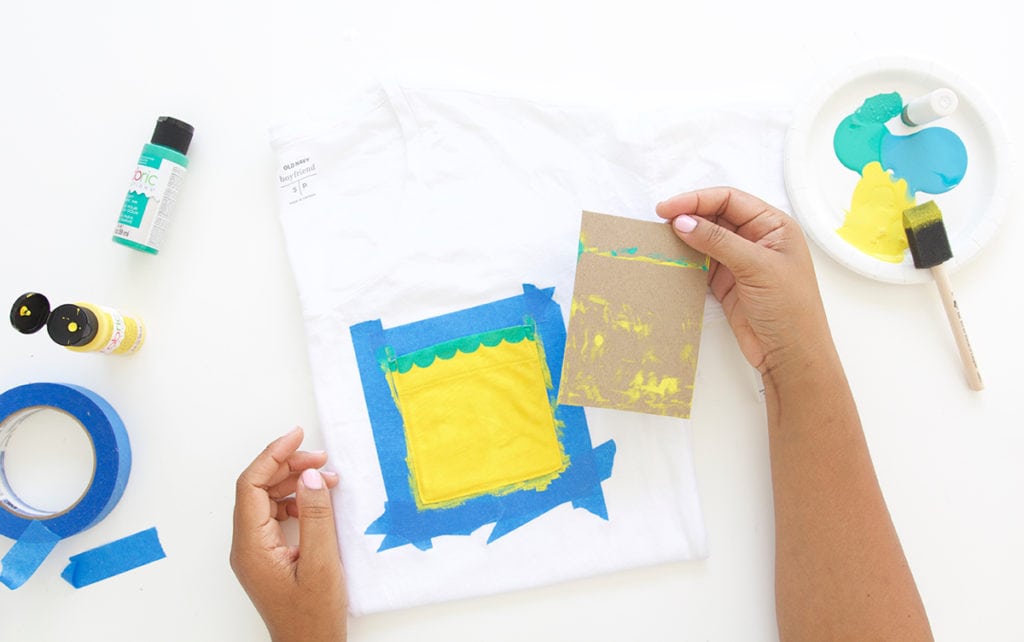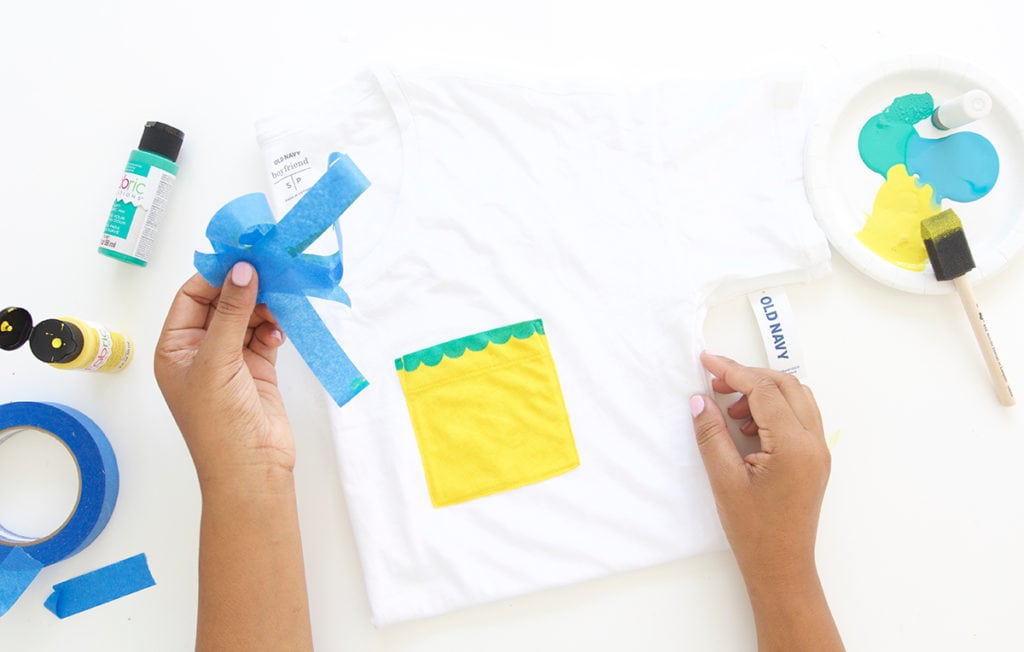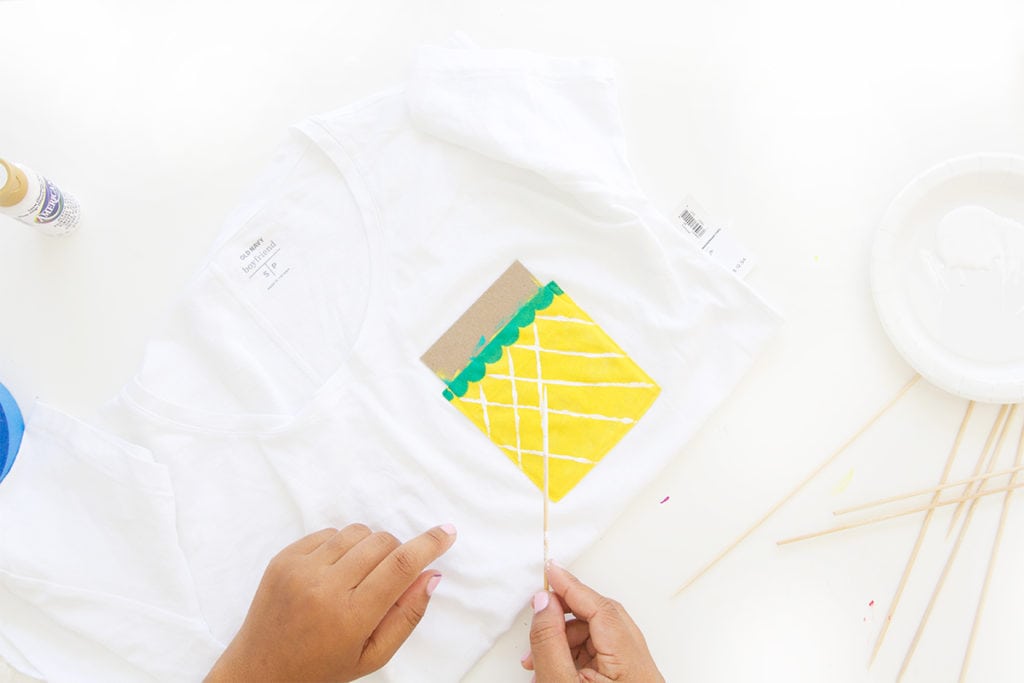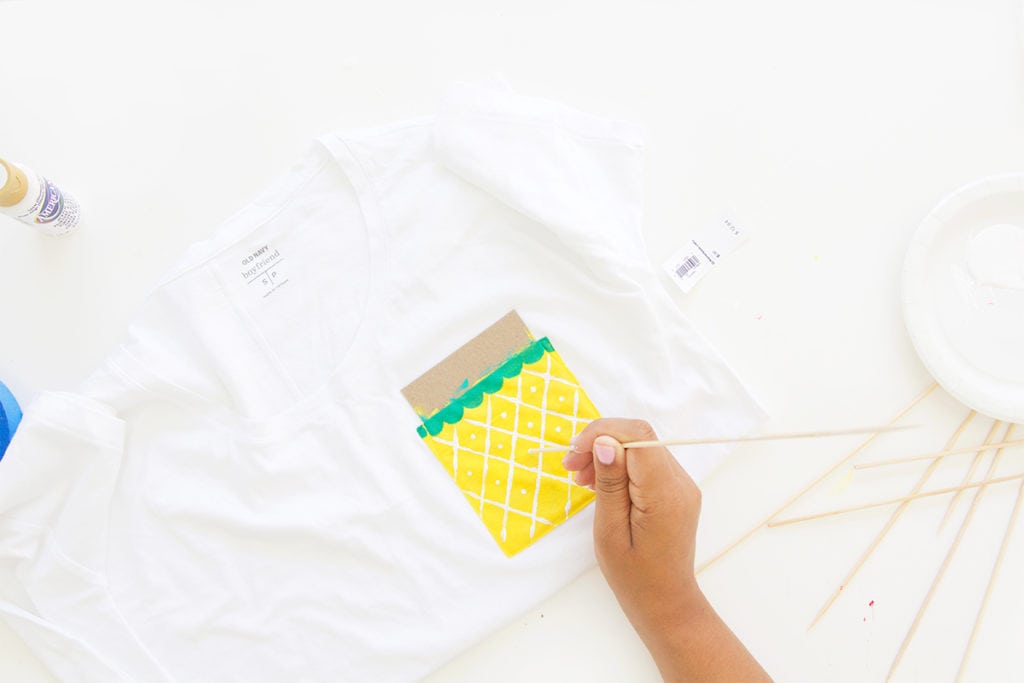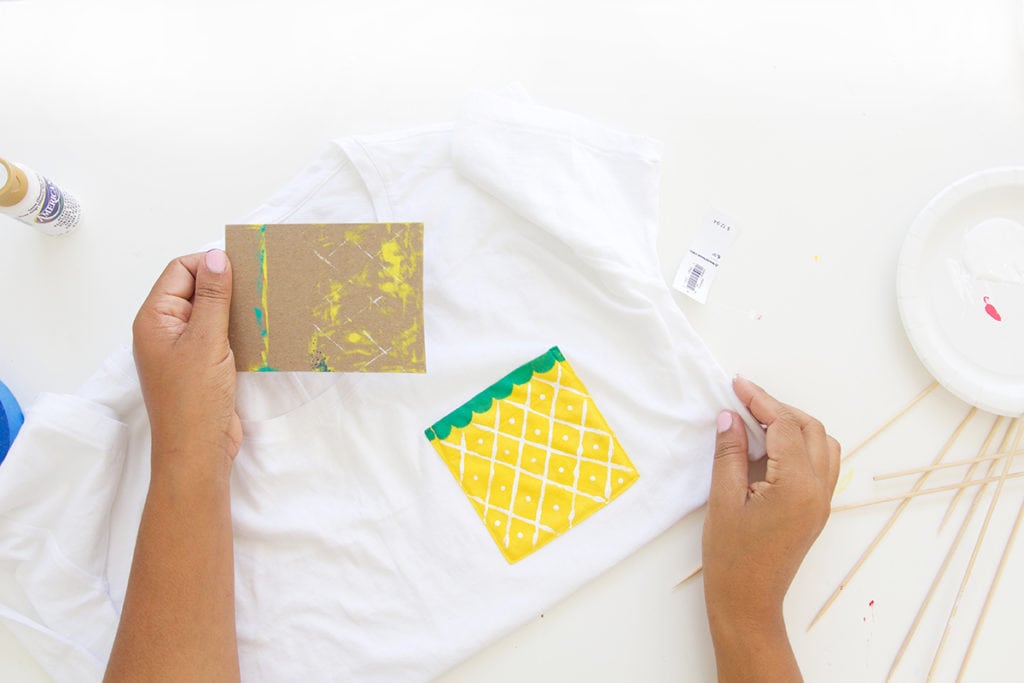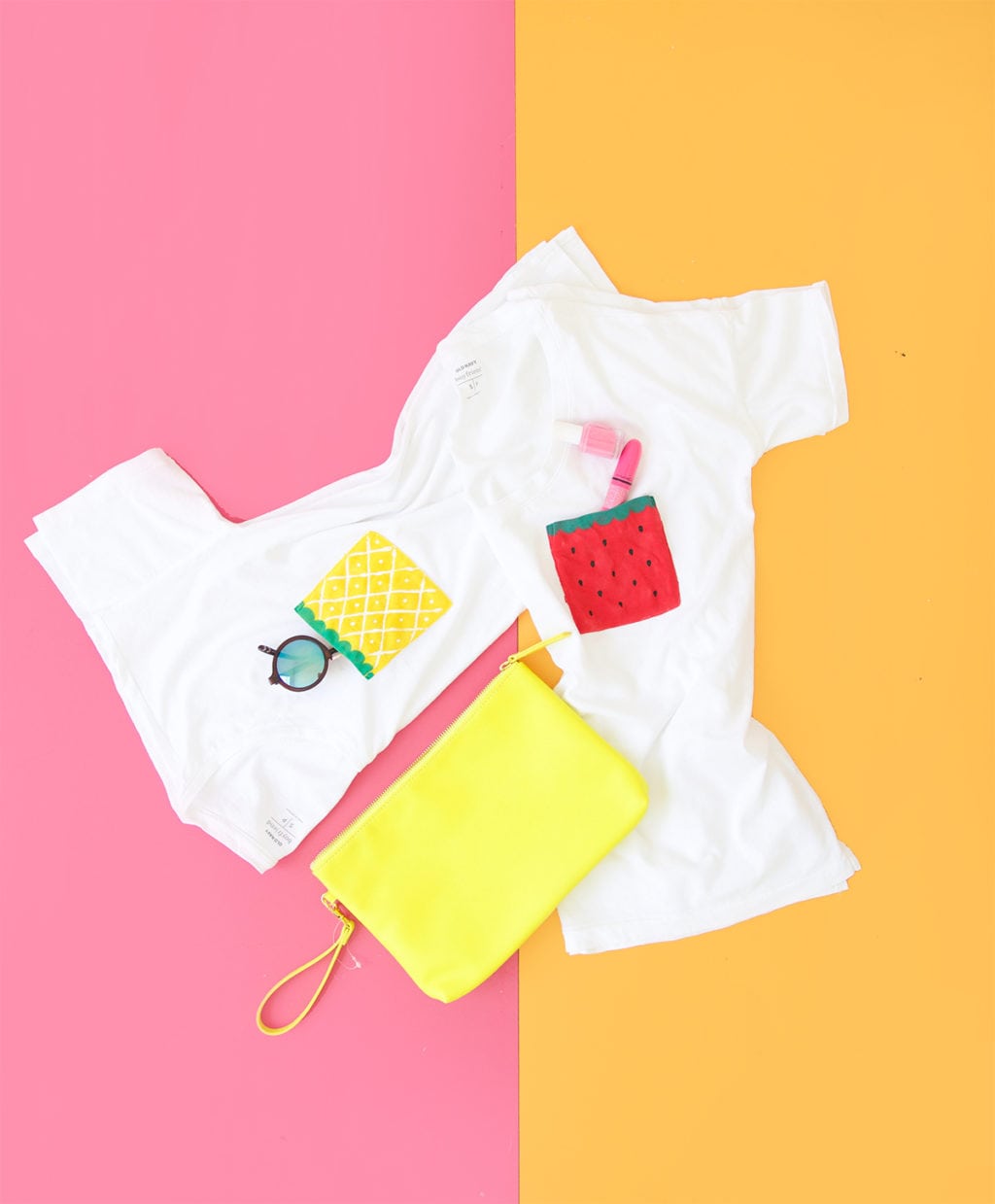 These DIY fruity pocket tees are perfect for summer and the flowy feel is super comfy for all the hot days ahead. I wear these tees with a pair of jeans and cute sunglasses and I'm done. Be sure to check out @OldNavy on Instagram for more #NeverBasic and #OldNavy Style ideas.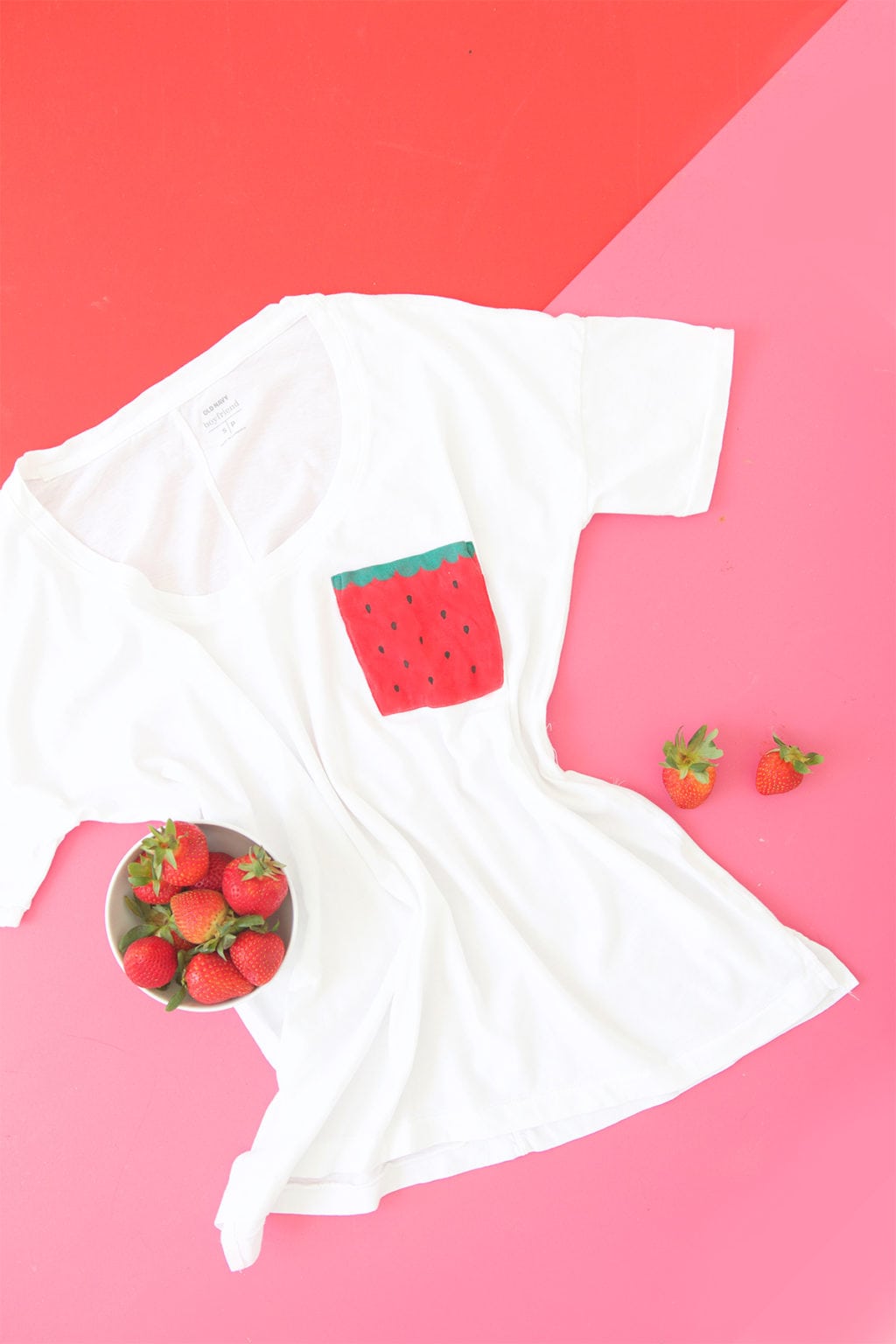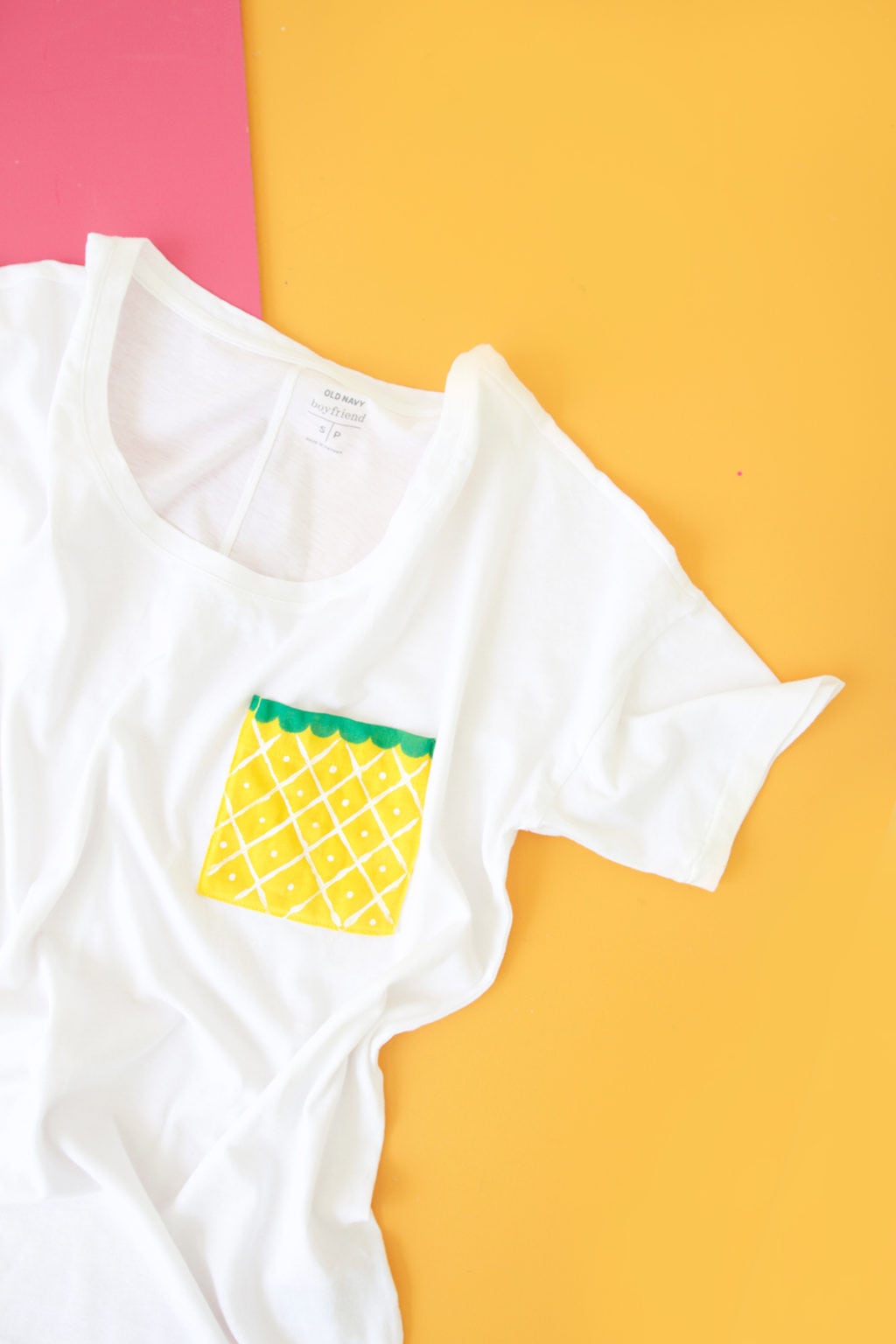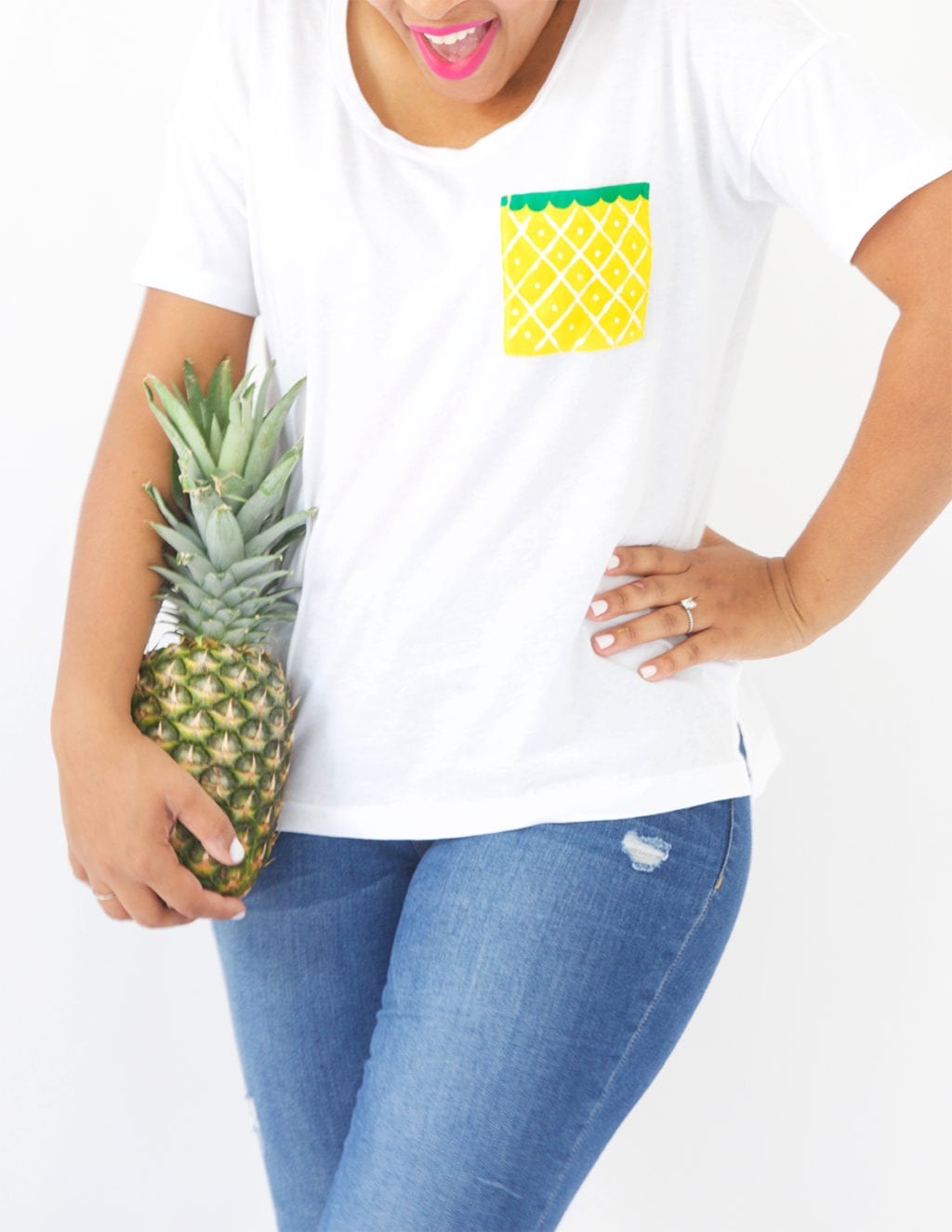 This post was created in collaboration with Collectively and Old Navy. I have received payment, product or both for the creation of these fun, creative ideas. All projects, ideas, opinions and wacky stories are mine, mine, mine. Thanks for supporting the brand partnerships that keep the lights on in this joint.