Party time! I'm headed to Los Angeles today for this week's taping of the Home and Family Show! I'm very excited…very nervous… and very curious if four pairs of shoes will be enough for two days. I should be good, right?
To celebrate all the good things happening, I thought we should probably have a party. Now, technically this DIY Birthday Party in a Box is best for ringing in someone's…well…birthday, but let's be honest – if you give me streamers, cake and a party hat, I don't give a damn if it's my birthday or not – I'm gonna celebrate! So, celebrate we shall. Grab some basic supplies and create these adorable "cake," perfect for stashing all the must haves for an awesome party.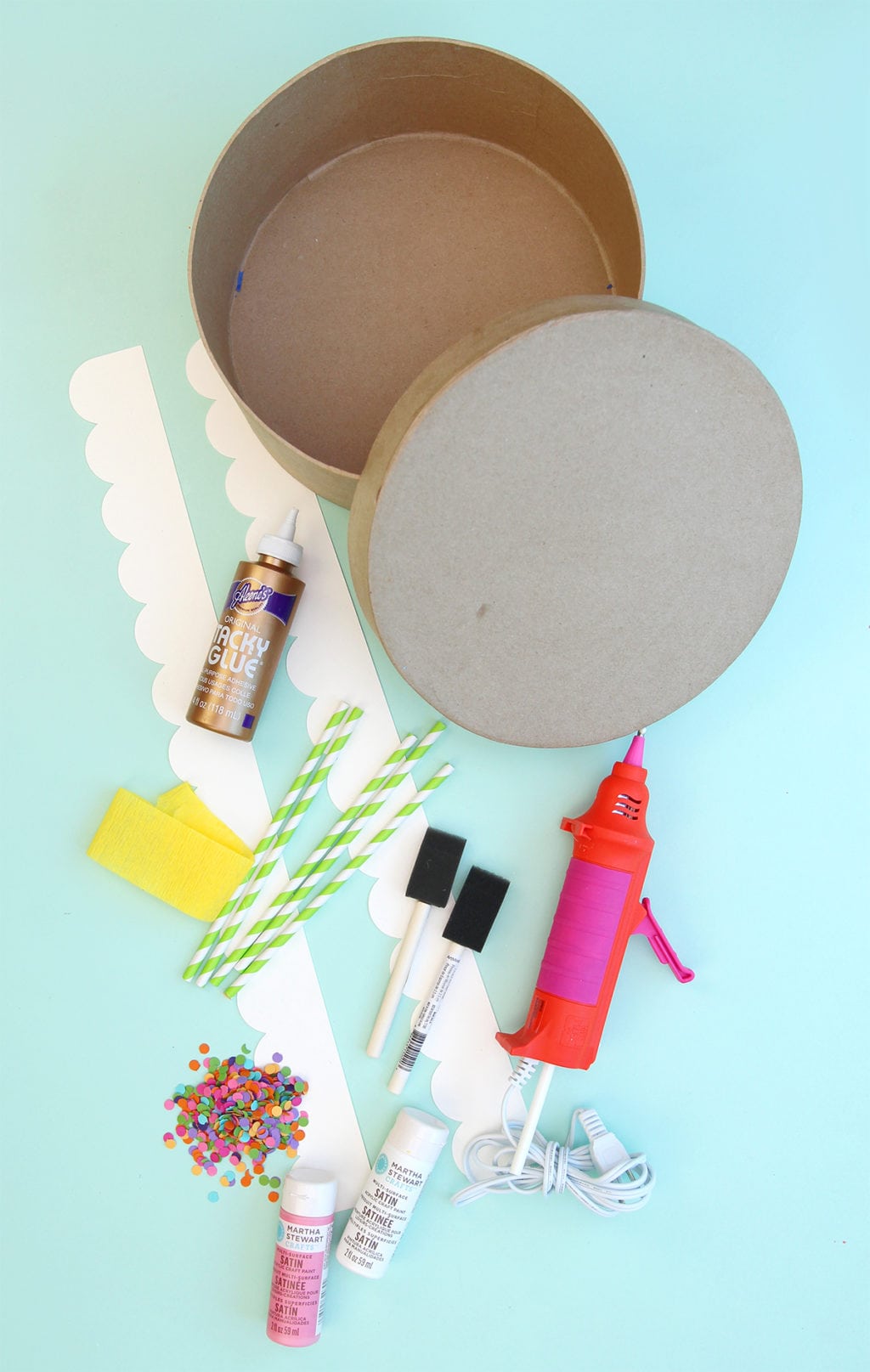 You'll need:
A large paper mache hat box (you can grab these at Michael's or Hobby Lobby or right here)
Confetti (you can make your own by grabbing some colored cardstock and going to town with a hole punch)
Craft Paint
Hot Glue Gun and craft glue
Foam brushes
Long strips of white cardstock cut with a scalloped edge
Stripey Straws
yellow crepe paper or streamers
MAKE A PAPER MACHE BIRTHDAY CAKE BOX
Use craft glue to adhere the scalloped borders to the edge of the box lid / use craft paint to paint the entire lid. By painting the paper border and box top, they will appear to be one piece / while the paint is still wet, sprinkle confetti around the edge of the lid. If you need to adhere more confetti, use craft glue to do so / Paint the bottom portion of the box with pink paint (not pictured) / pinch off small pieces of yellow crepe paper and twist them into the stripey straws / use a hot glue gun to adhere the stripey straw candles to the lid (not pictured)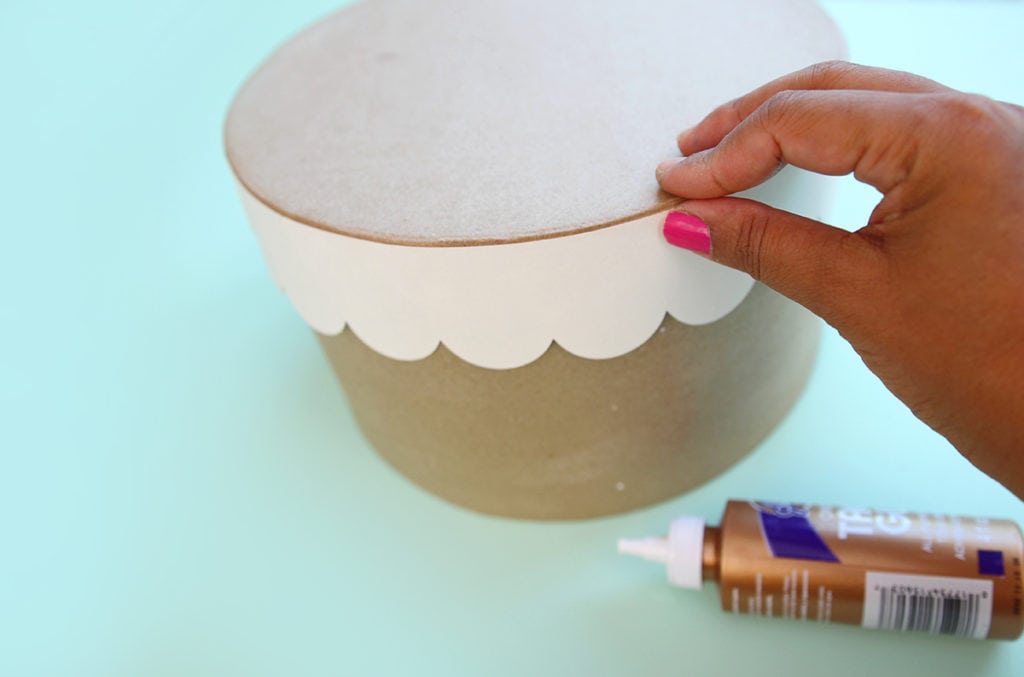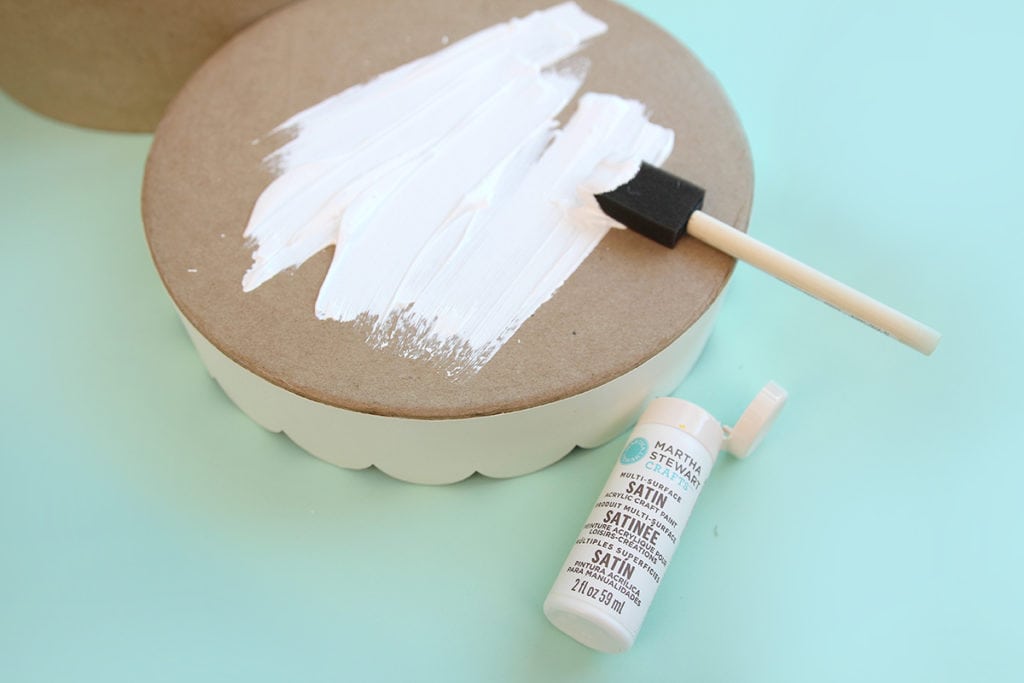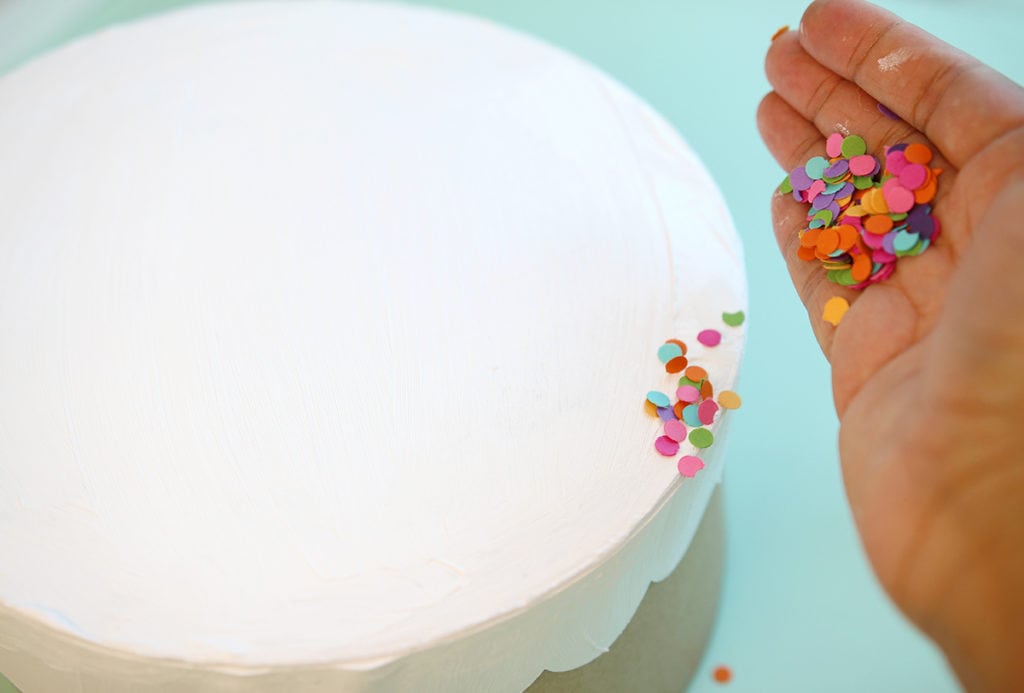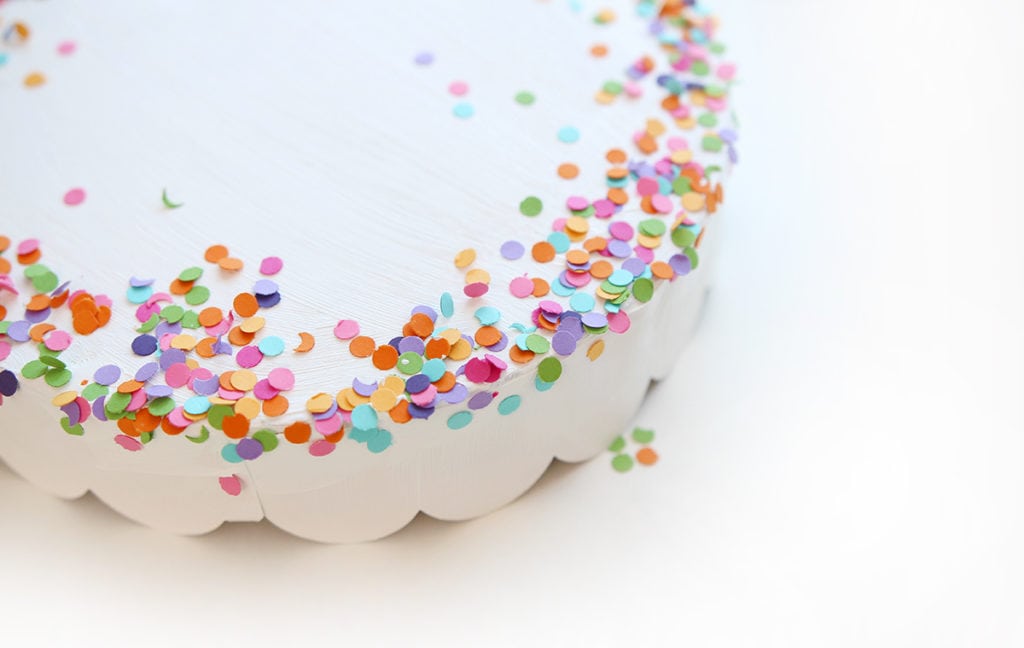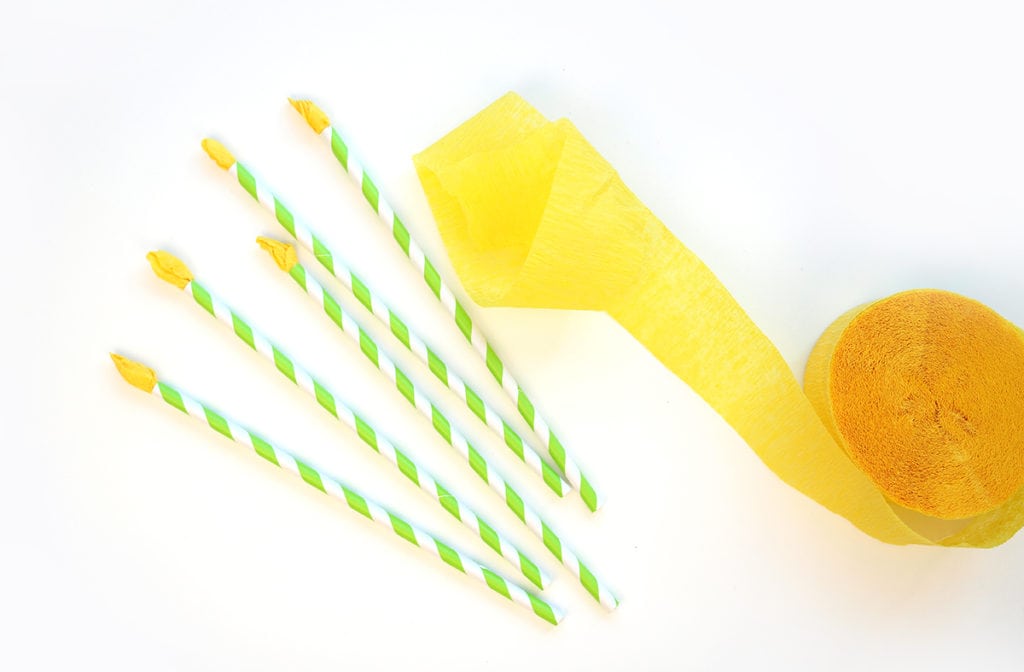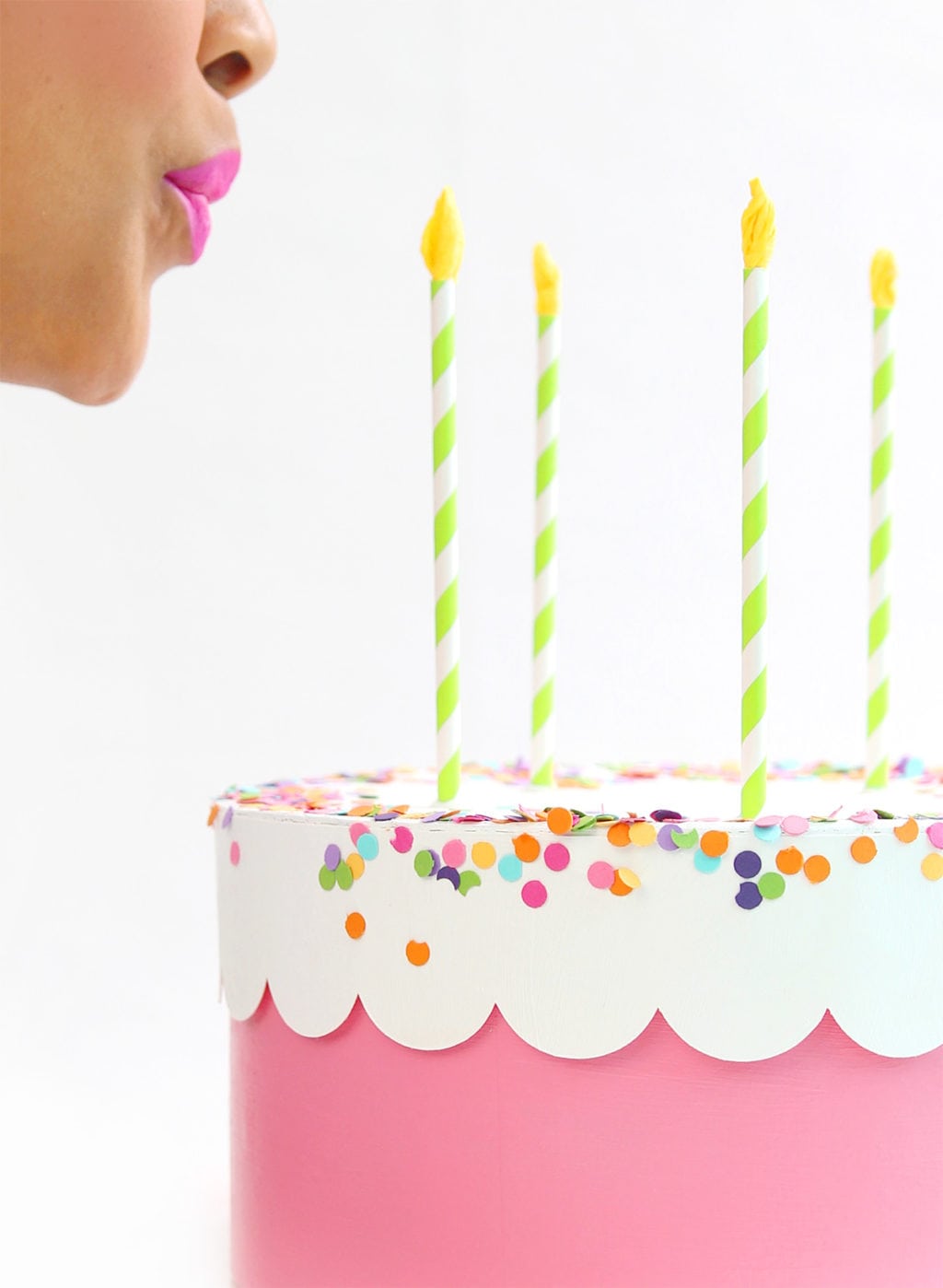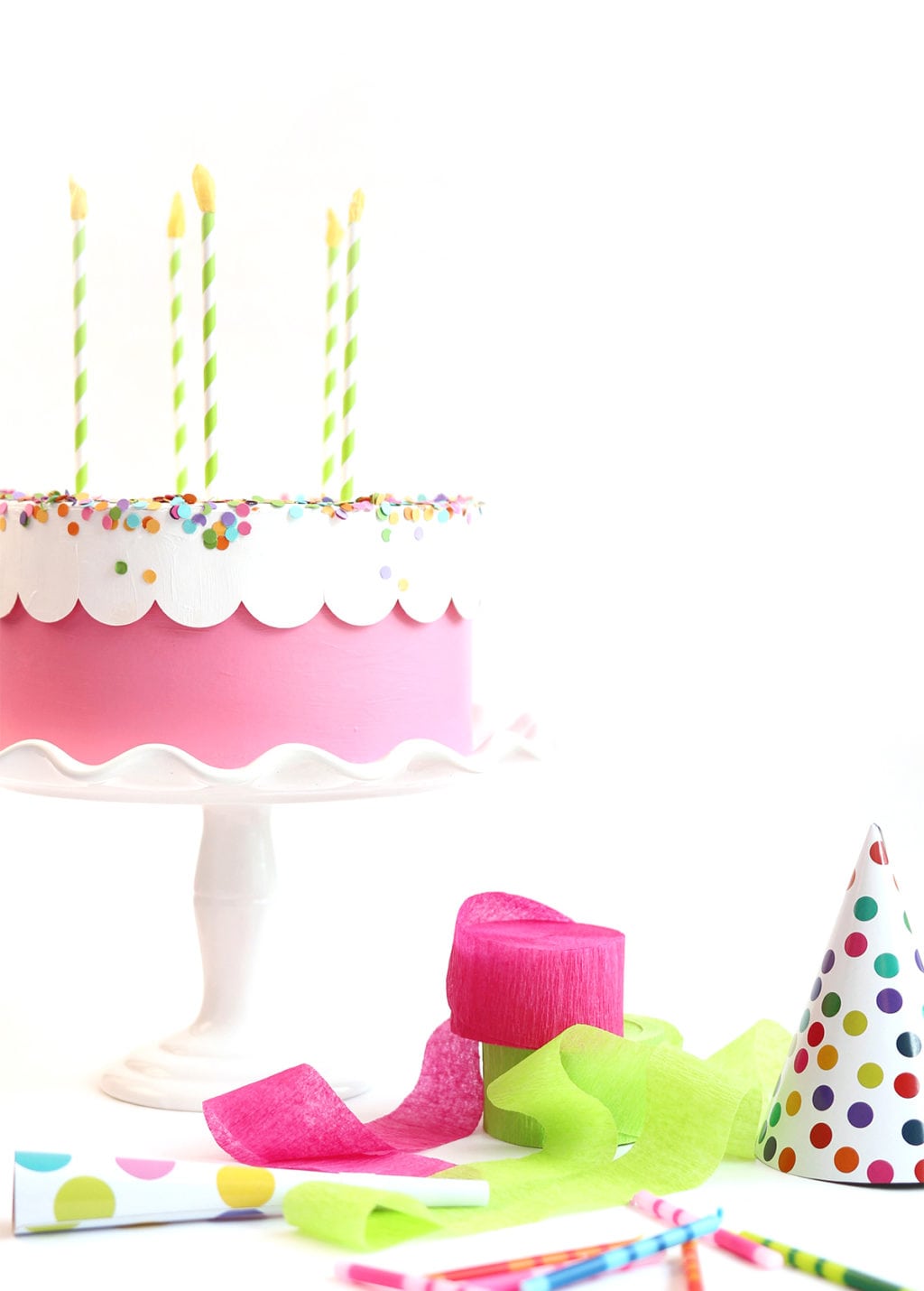 Have fun filling up the birthday cake with all the supplies that make a party. Put a cupcake in a mini mason jar. Add a mini birthday banner. Include a noise maker and a party hat. I dare you to find the birthday girl who doesn't want to receive this DIY birthday party in a box!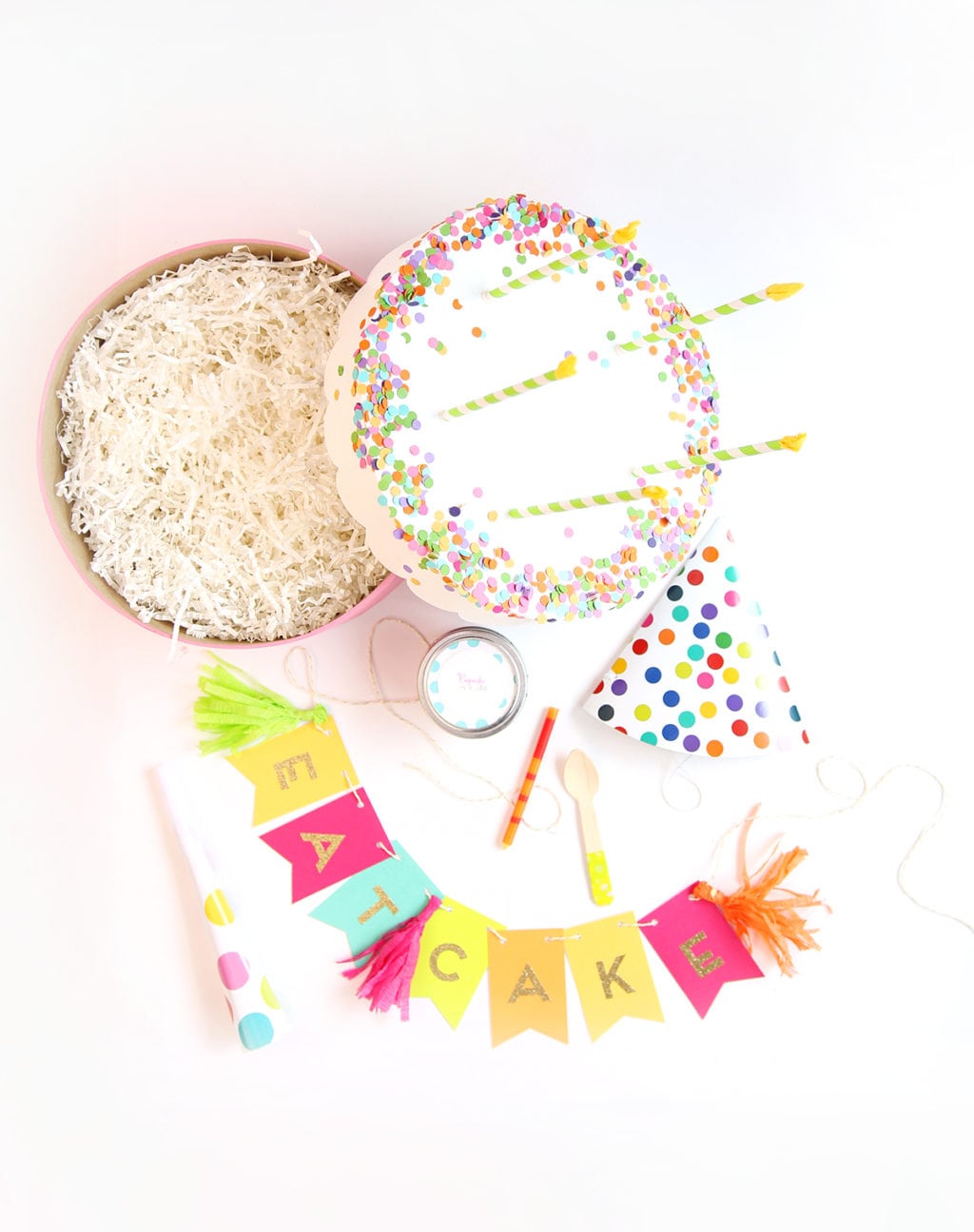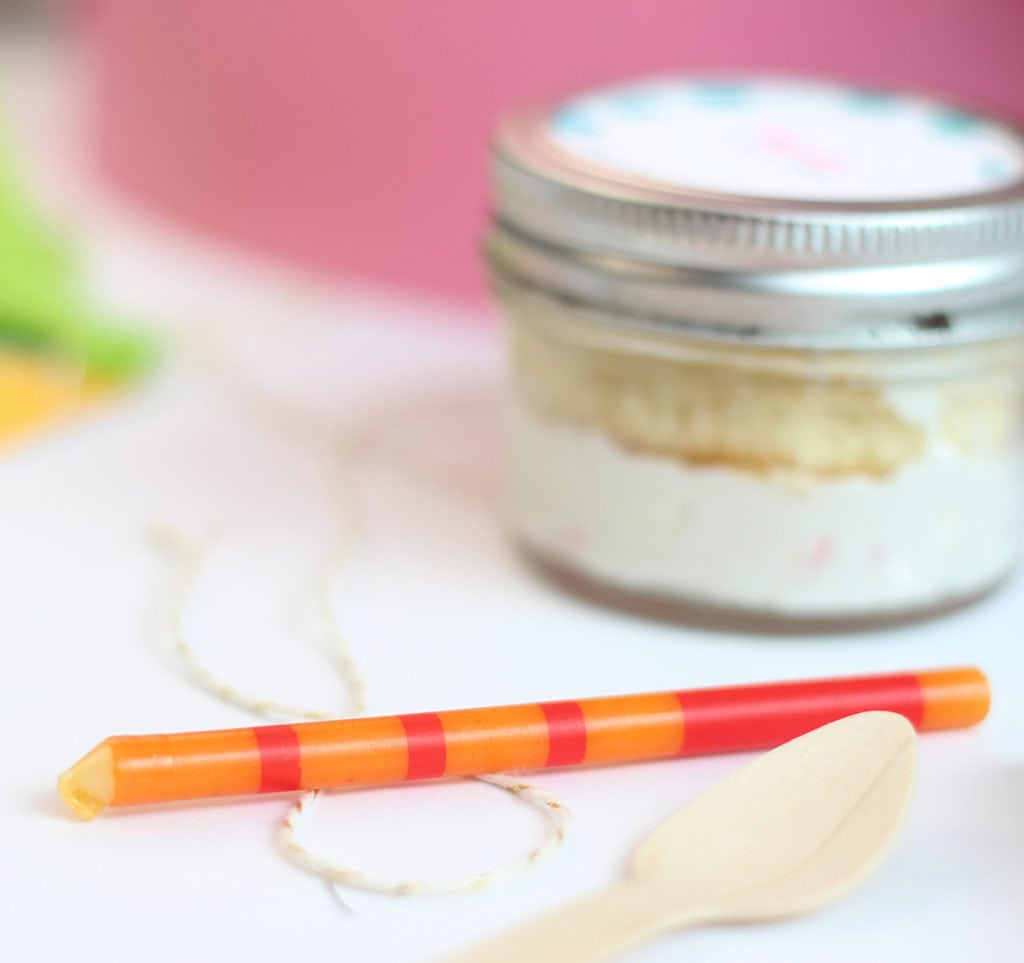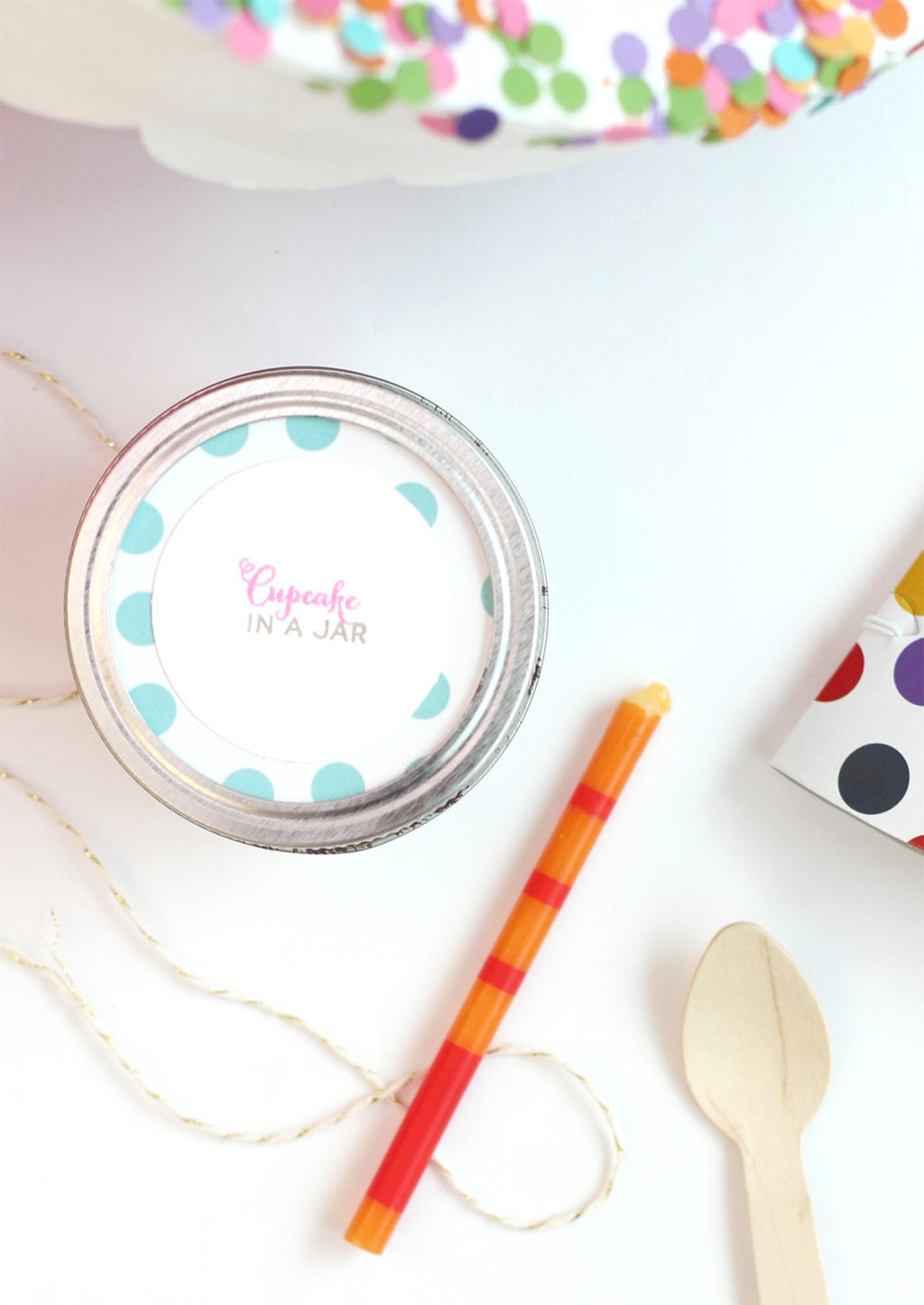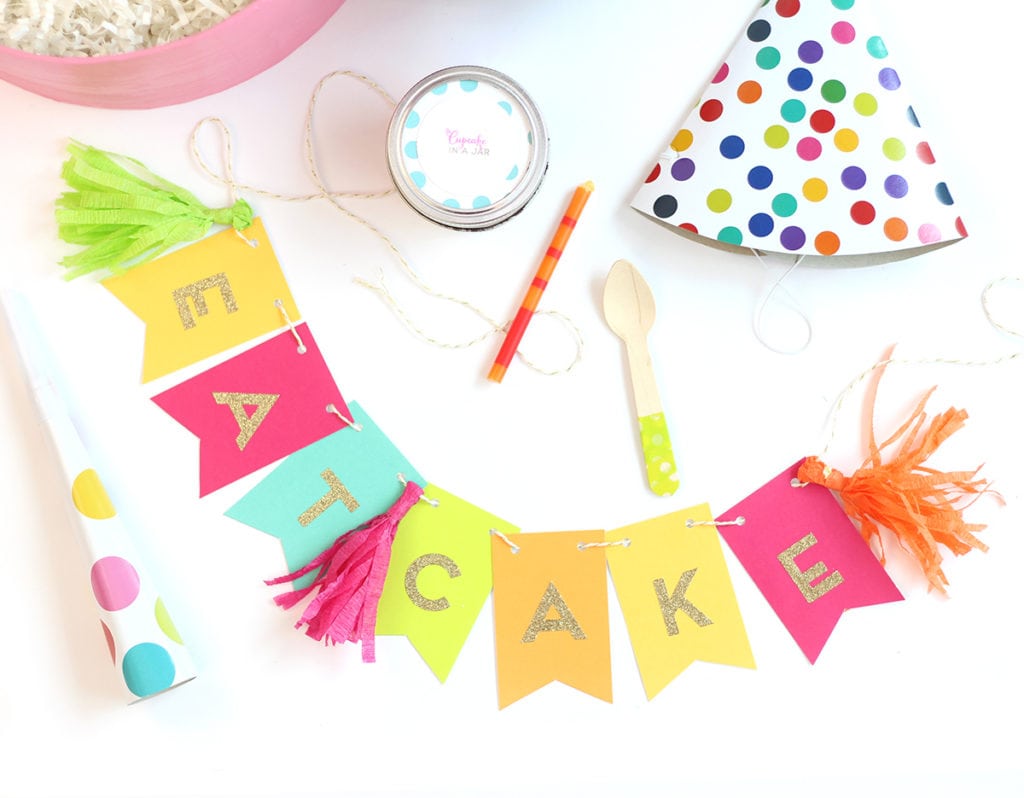 Happy crafting and I'll see you on the tv screen! Meanwhile, make sure you're following Damask Love on Facebook so you can stay up to date on all that's happening on set.