Today's crafty content is created in partnership with Publix!
Birthdays come at the same time every year.
For as long as I've known my husband, his birthday has come on the same day every year. It's always in November. It's always on the 21st. I have no reason to think it would change. And yet, like clockwork, every year I hustle at the last minute figuring out what to do…as if I had no clue November 21st would roll around. I am especially bad at the whole "get a birthday cake" thing. I'm not really sure what my problem is, but I have a sneaking suspicion it has something to do with the part where I have to go to the grocery store and buy all the ingredients. When your to do list is jam packed, even something as simple as a grocery run can eat up precious minutes in your day…am I right?
As an avid Publix shopper (seriously, we live in a neighborhood with three Publix stores within walking distance!) I've recently adopted the Publix Delivery  app as my own personal grocery shopper. It's like having your own butler. Remember Jeffrey from the Fresh Prince of Bel-Air…yeah…it's like that…minus the accent and the funny sitcom antics.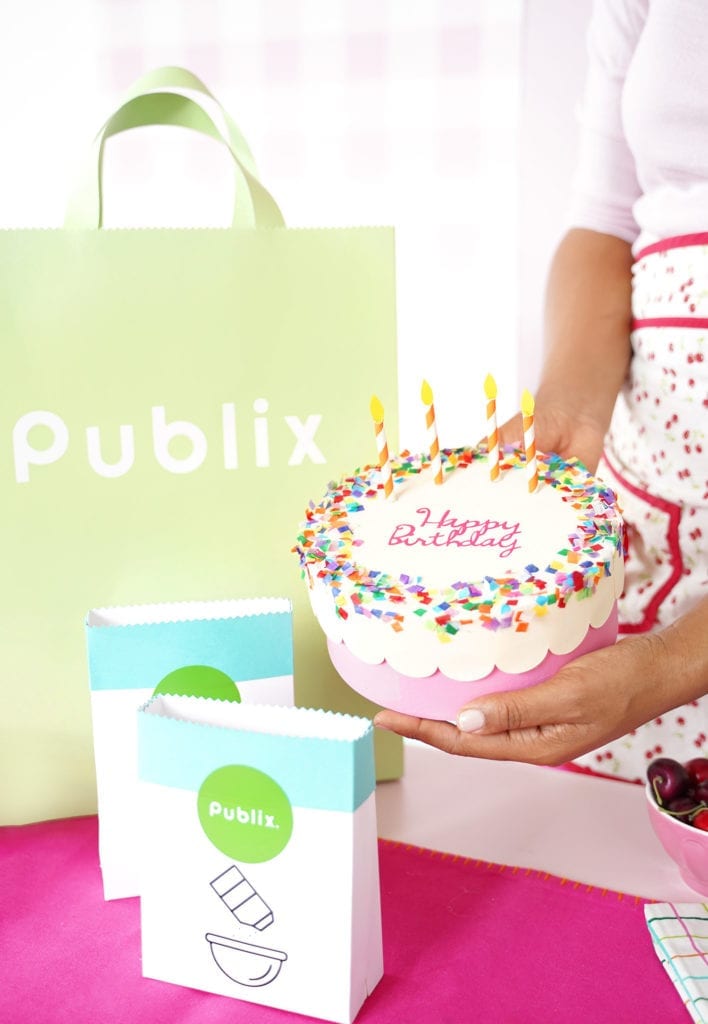 Publix Delivery let's me use my phone to order up all the groceries I need…including all the ingredients of that last minute birthday cake.
All you need is to order through the Publix Site  or the Publix App! And as an added bonus use the code DamaskLove10 for FREE delivery and $10 off your first order of $35 or more. The code will expire on January 31, 2019 – so hop to it…or should I say "shop" to it!
…and because BAKING  a cake just got a whole lot easier with the power of Publix Delivery , how about MAKING a birthday cake with the power of DIY?
Inspired by my real life birthday cake, I decided a DIY version would be the perfect last minute gift option …complete with a Publix gift card inside!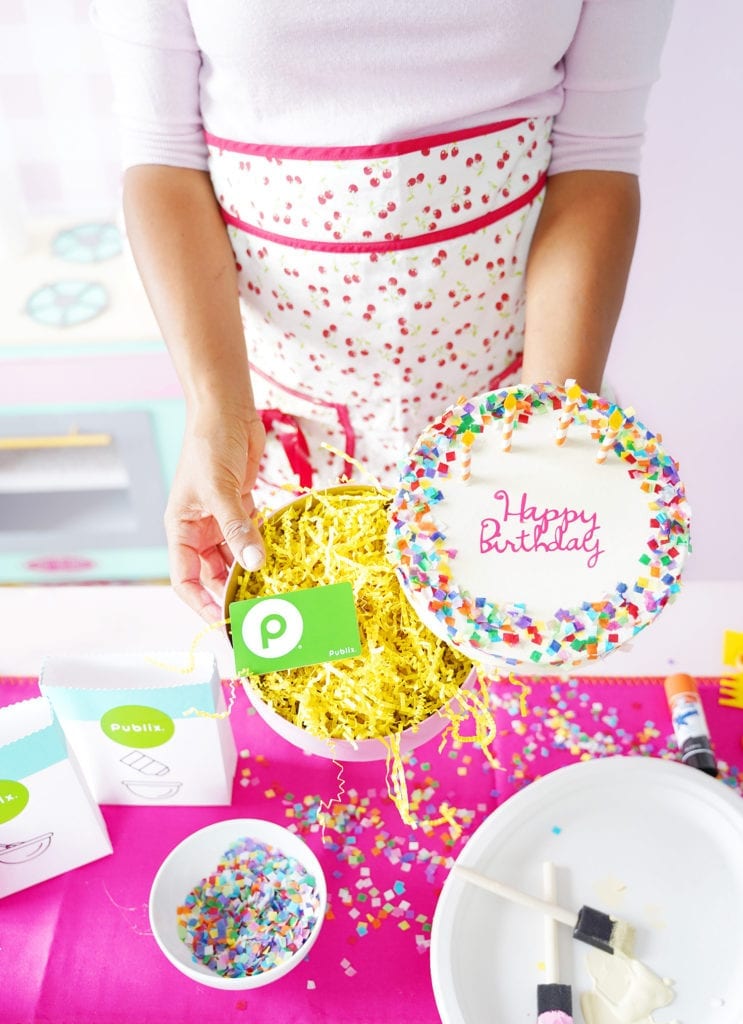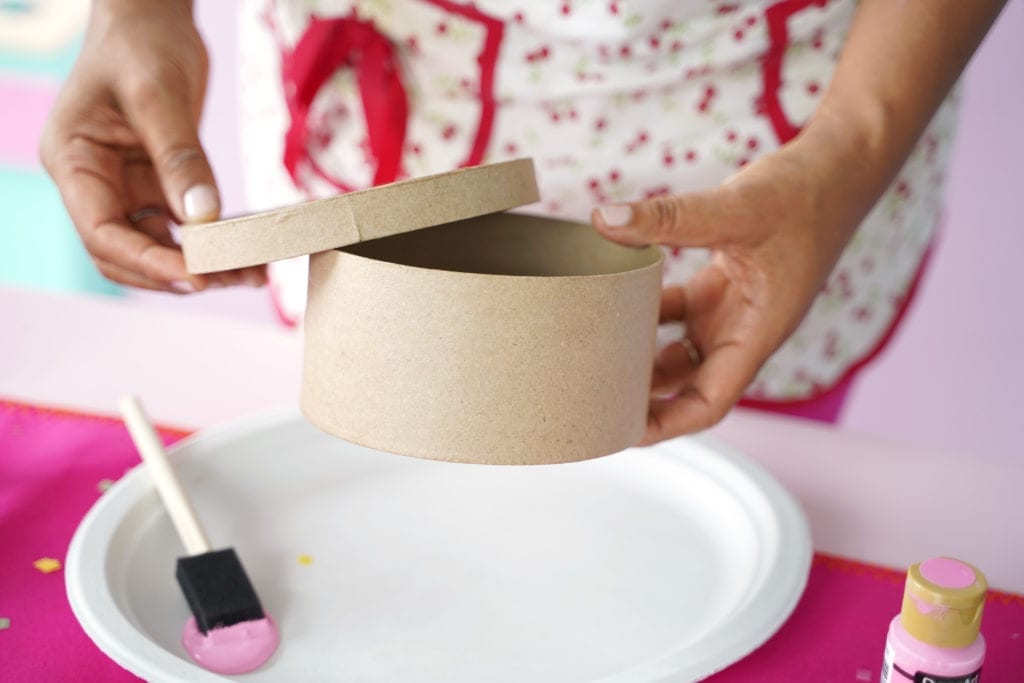 STEP 1:
To make your Publix Delivery inspired birthday cake , you'll want to grab a round paper cache box. You could get a similar effect by using an empty oatmeal, coffee or cookie cookie container!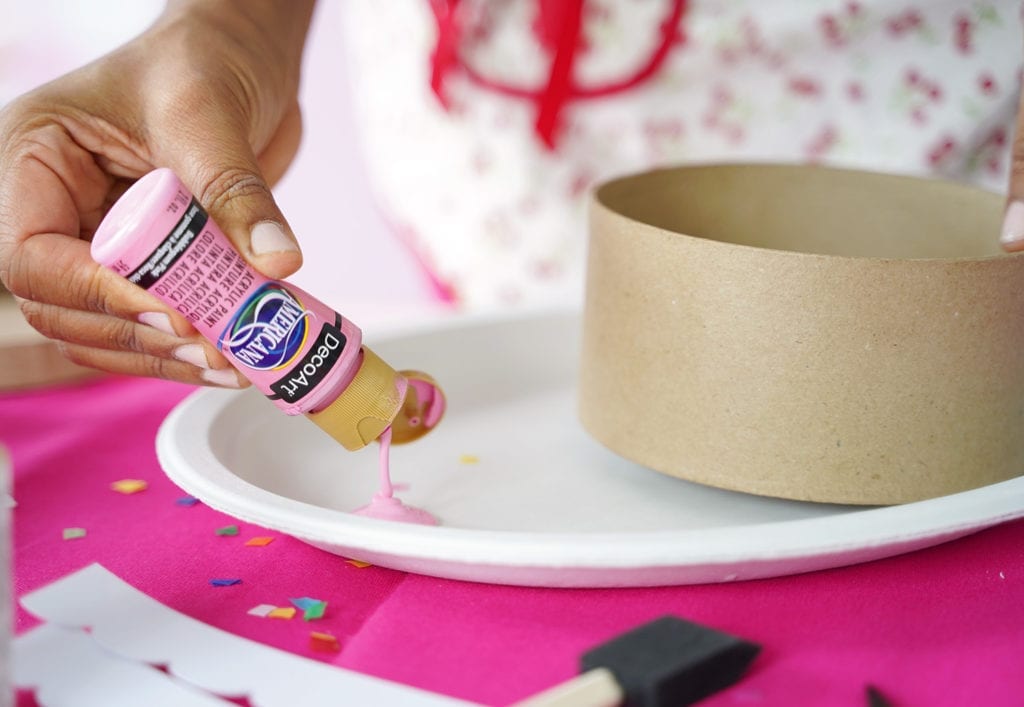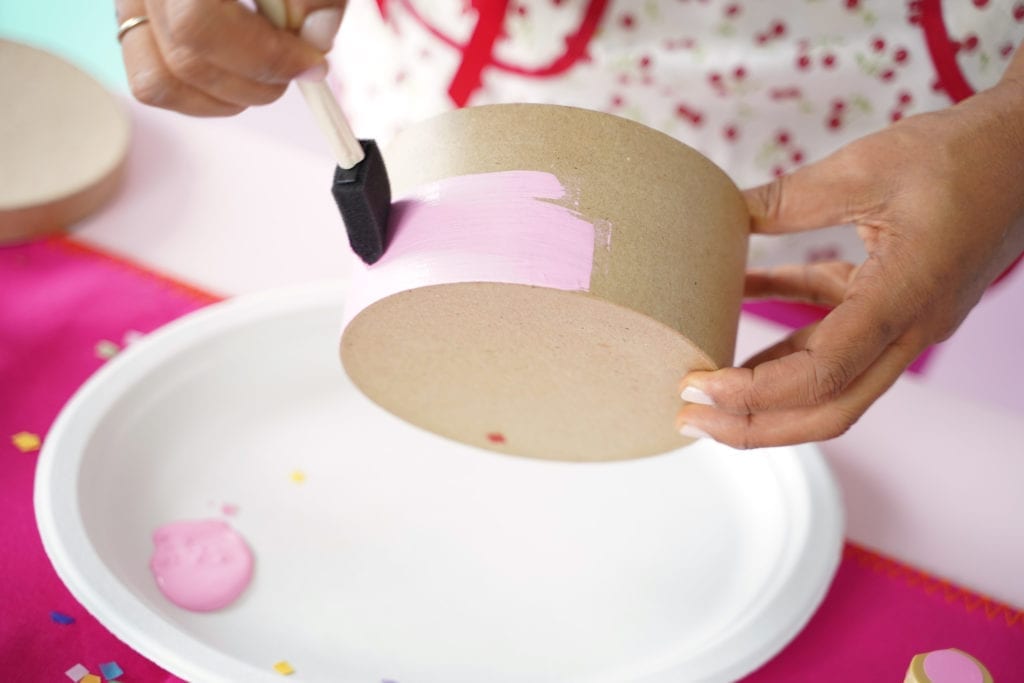 STEP 2:
Grab some pink paint to "frost" the body of your cake…just like on the real thing!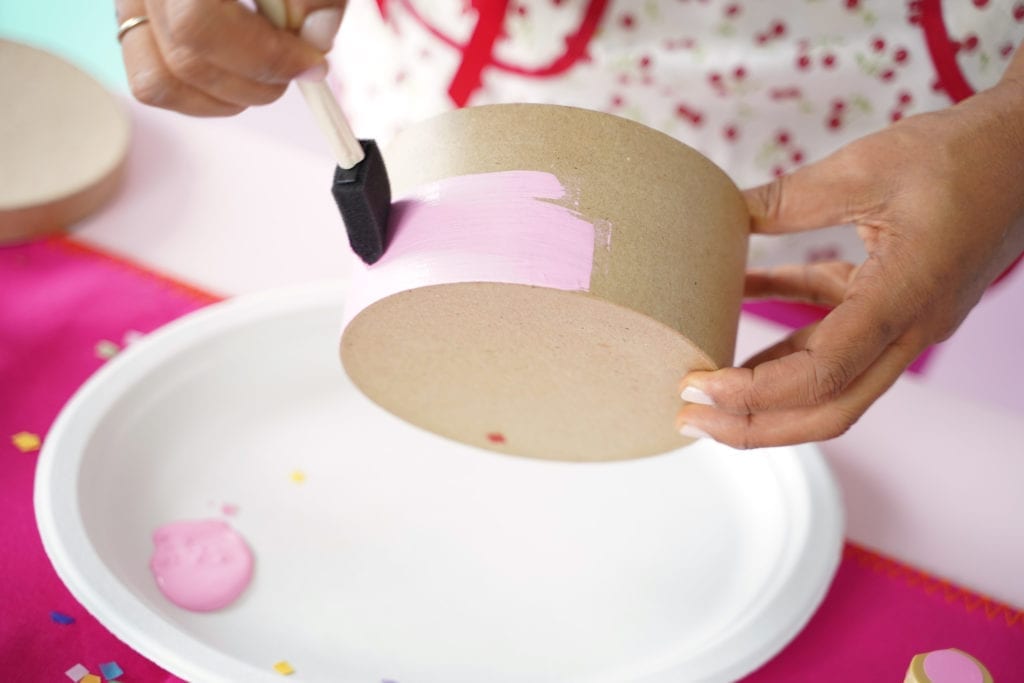 STEP 3:
For the top of your "cake", grab the round paper cache lid and add some glue around the edge.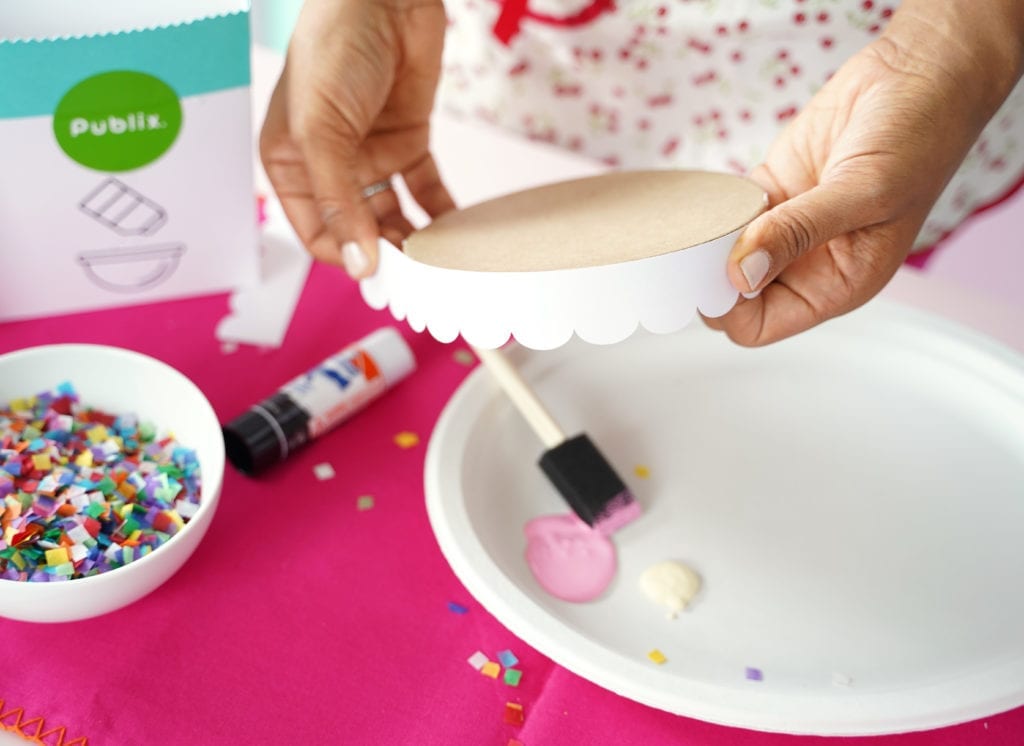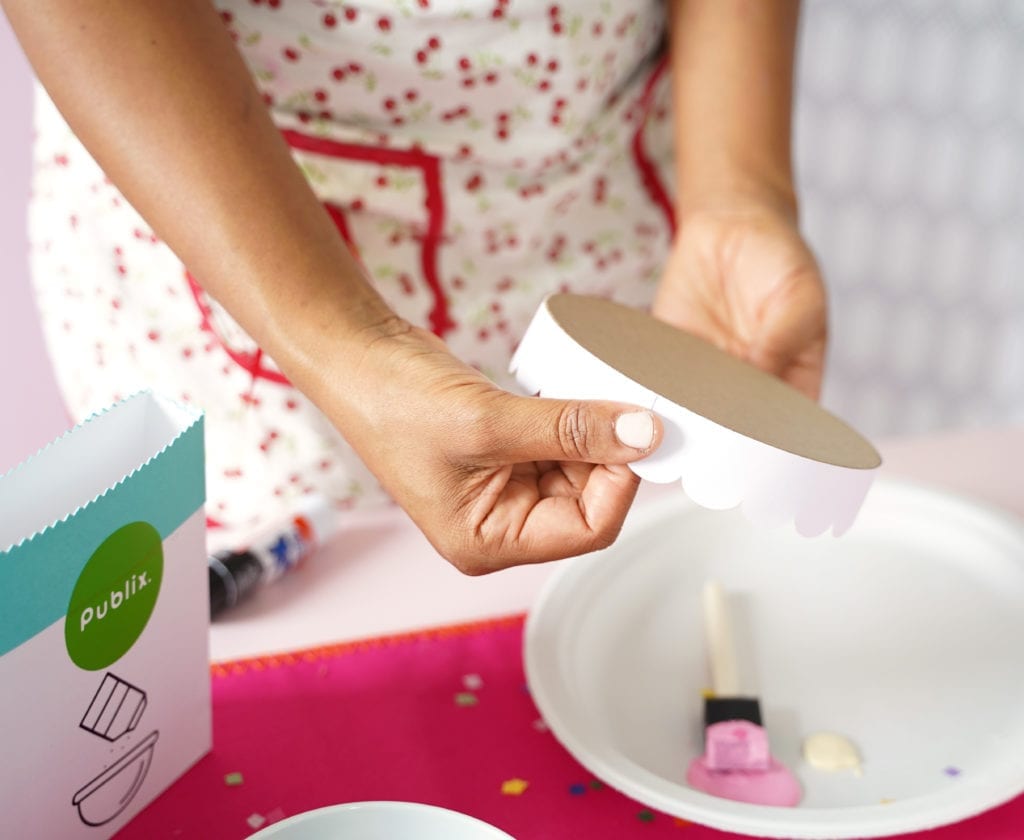 STEP 4:
Adhere a strip of scalloped paper along the edge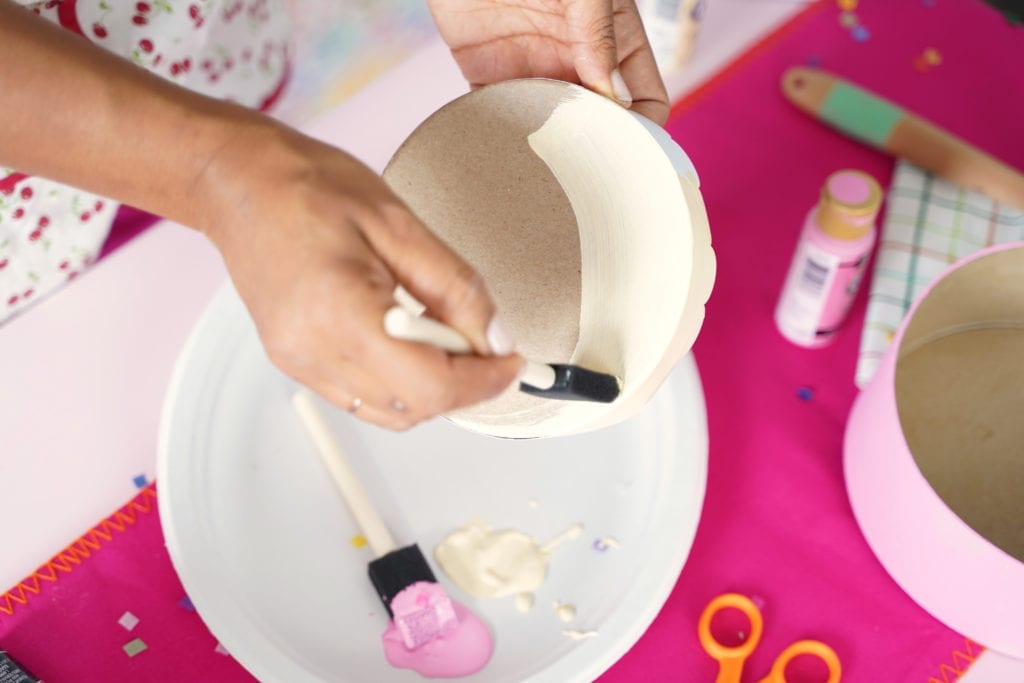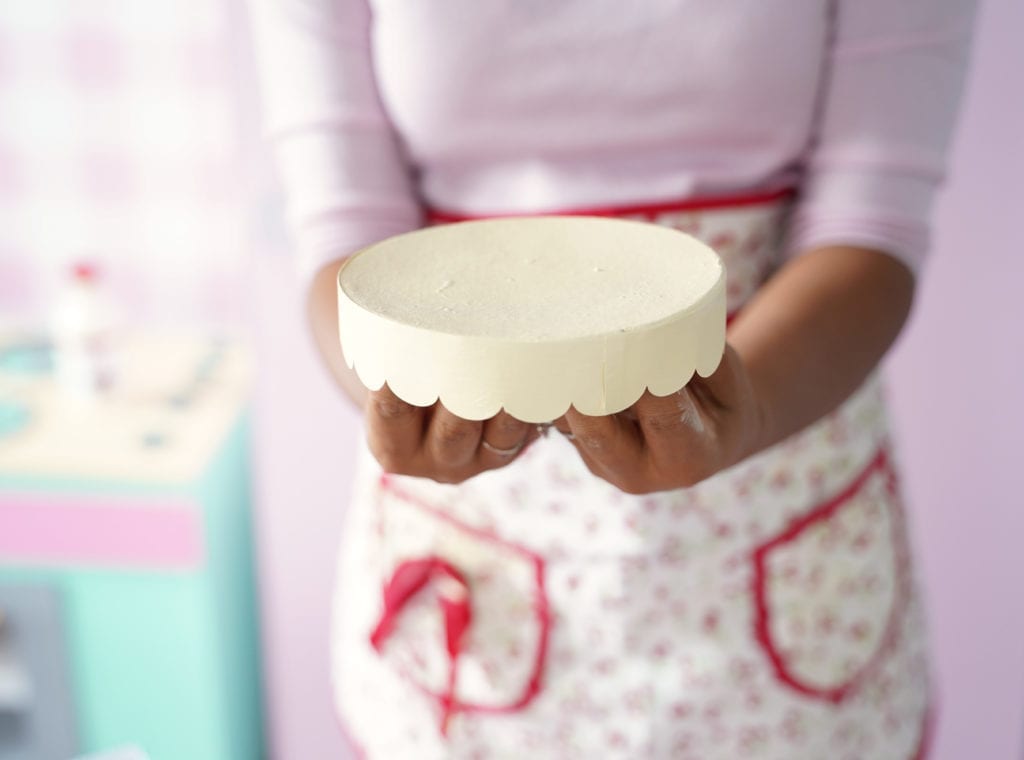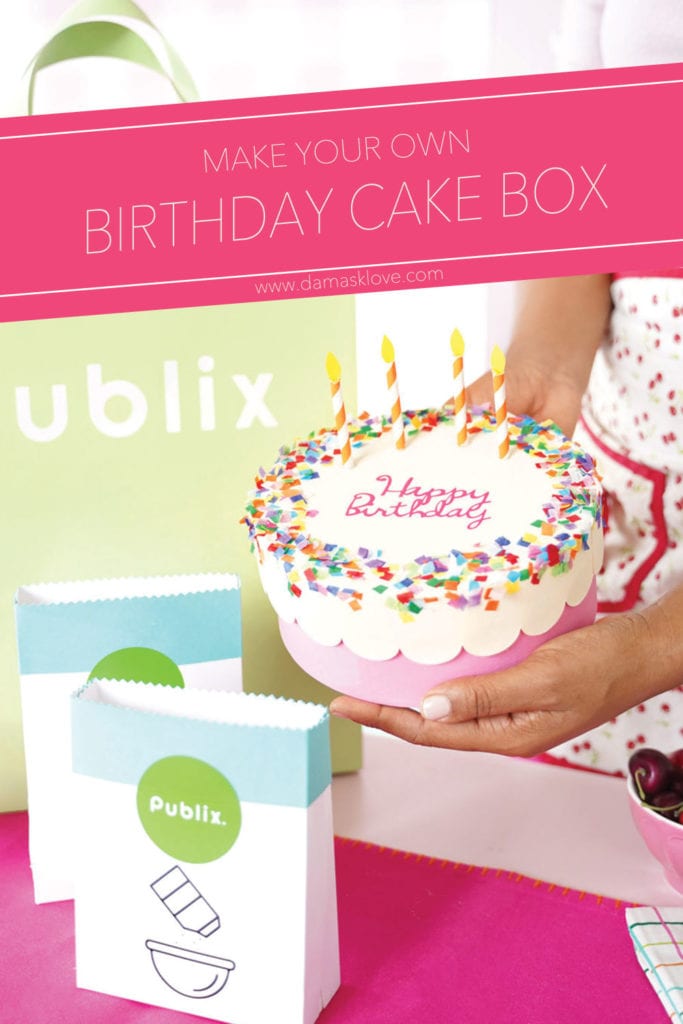 STEP 5:
Now it's time to add a bit more "frosting" on the DIY cake. Paint the scalloped edge top with a buttercream color of acrylic paint.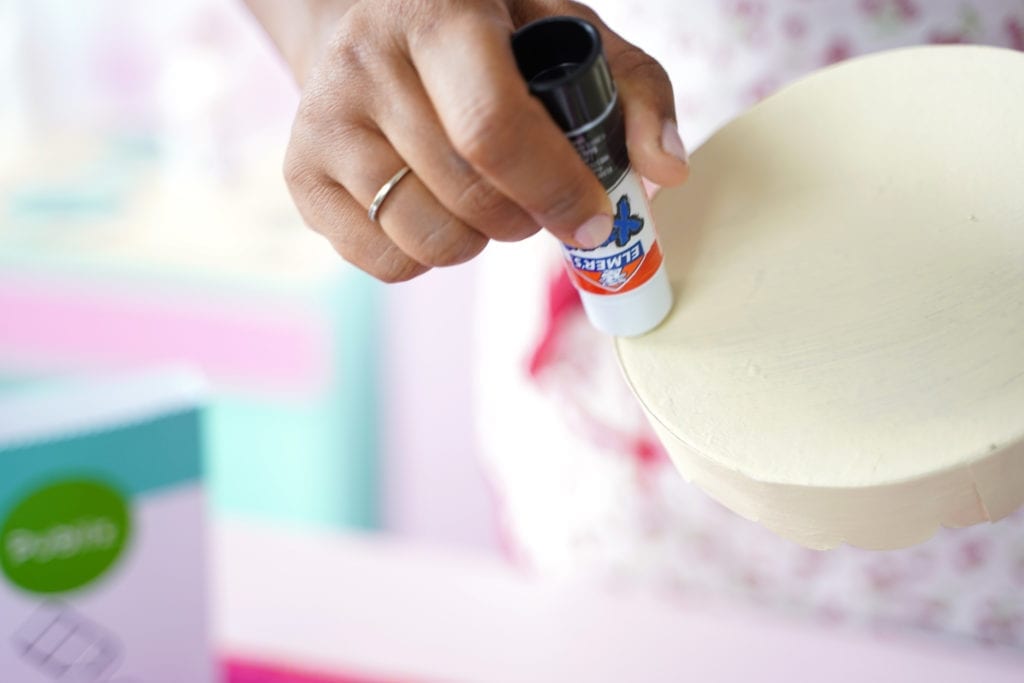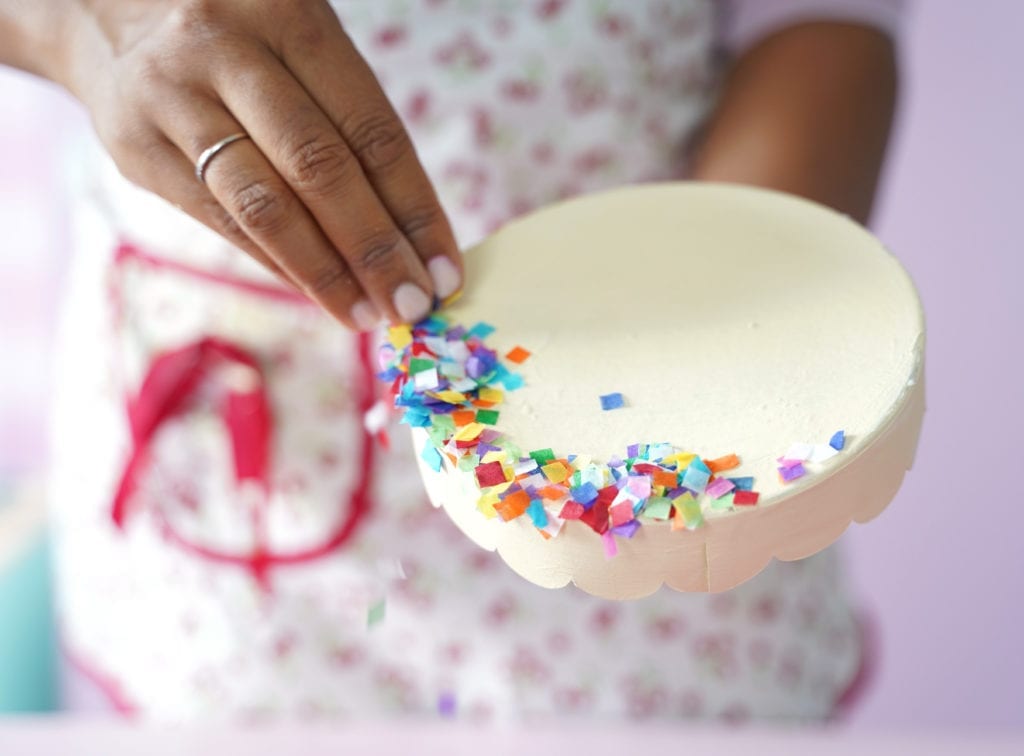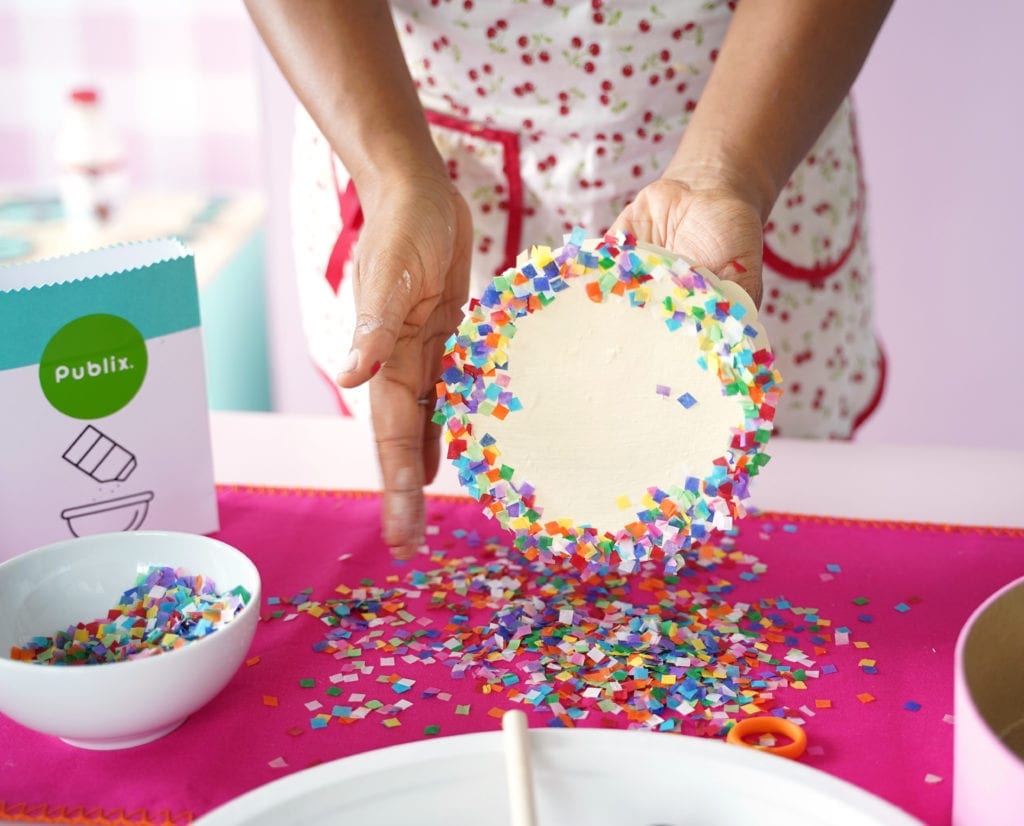 STEP 6:
No birthday cake is complete without some sprinkles! In the case of our DIY cake – I'm adding a little glue around the edge of the top then sprinkling on some confetti. When you're ordering your Publix Delivery goodies, grabbing a few sprinkles is just as easy.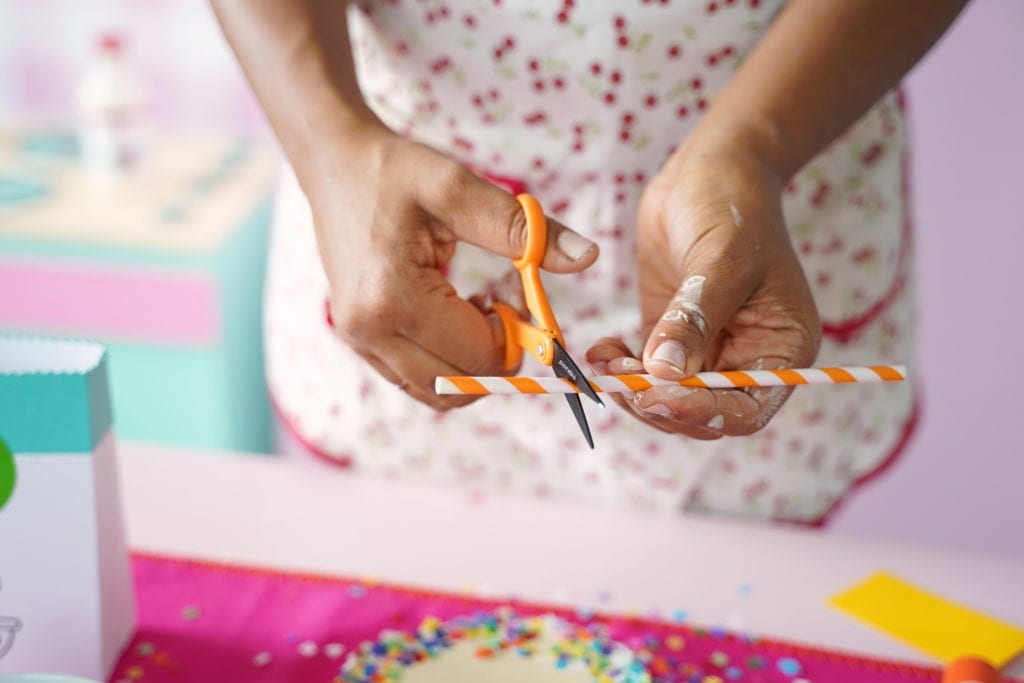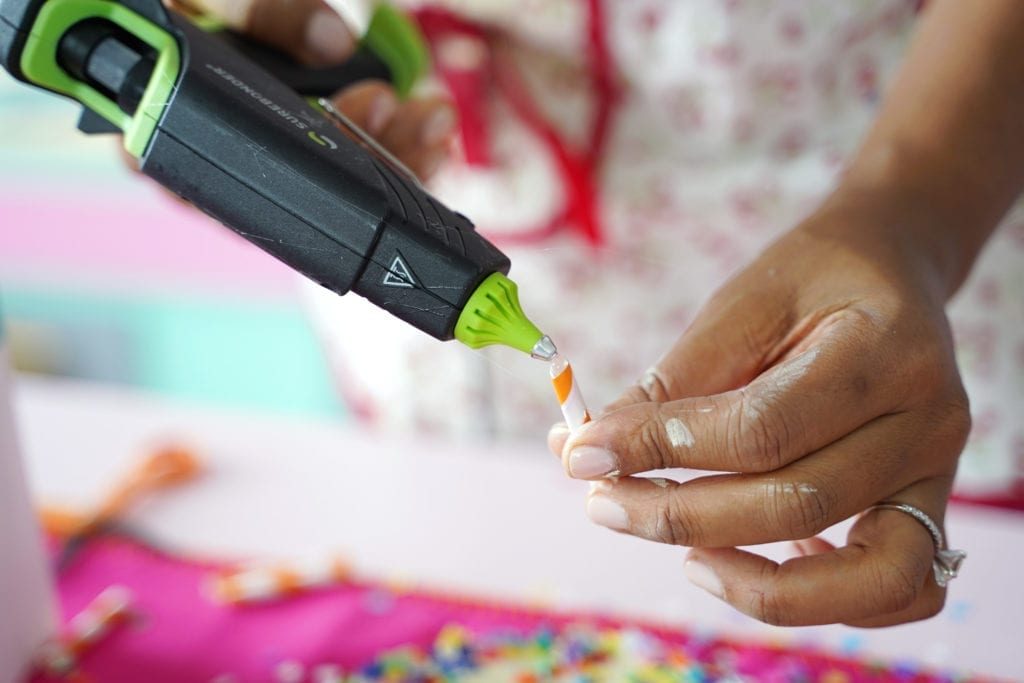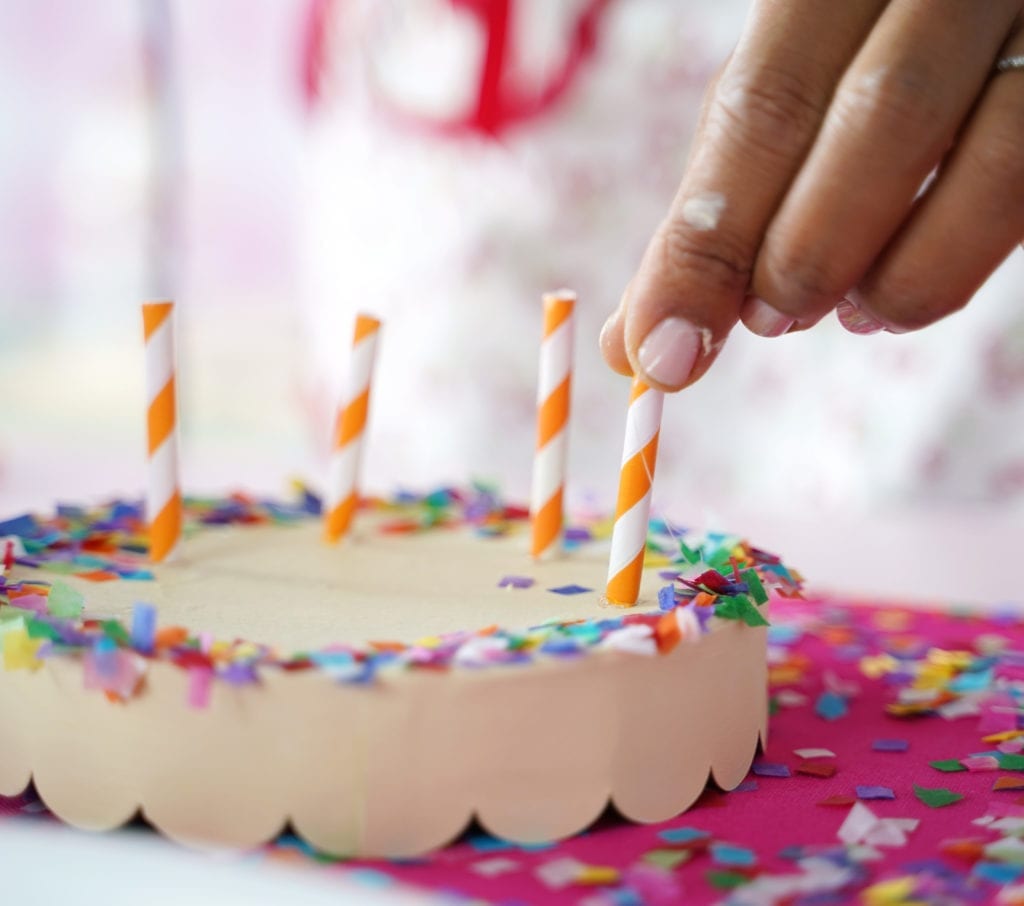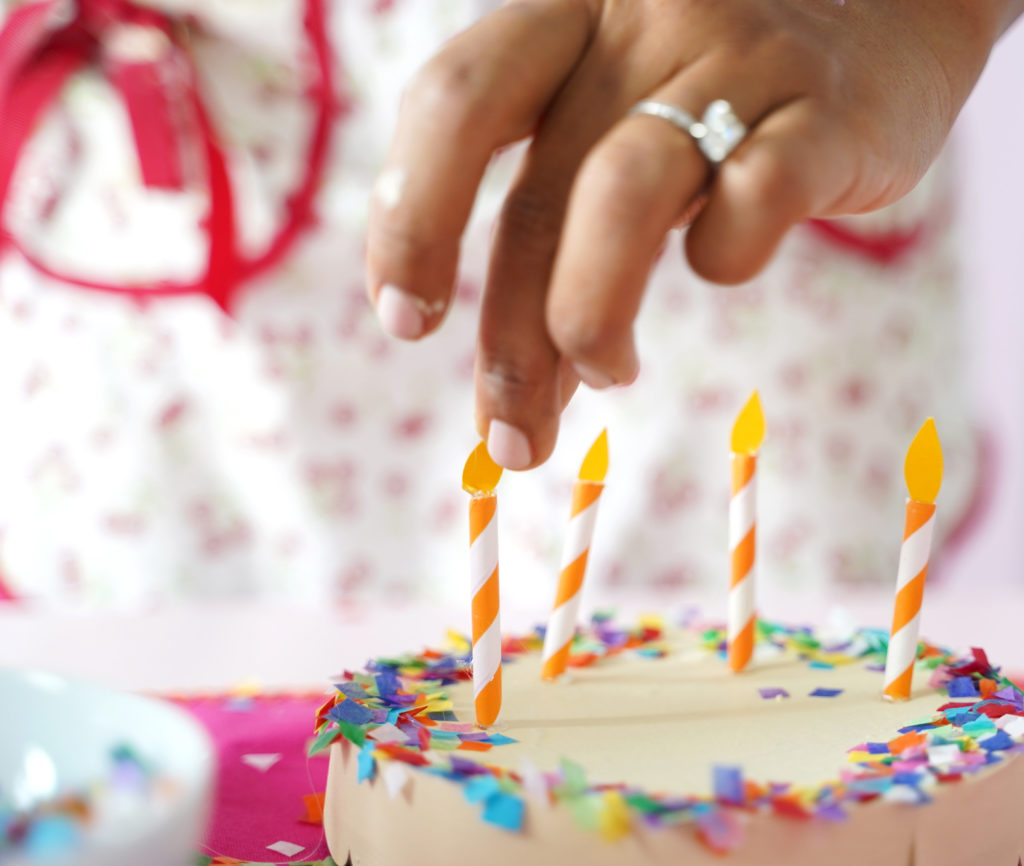 STEP 7:
Candle time! Just use some stripey straws and a bit of yellow paper to create candles on your cake!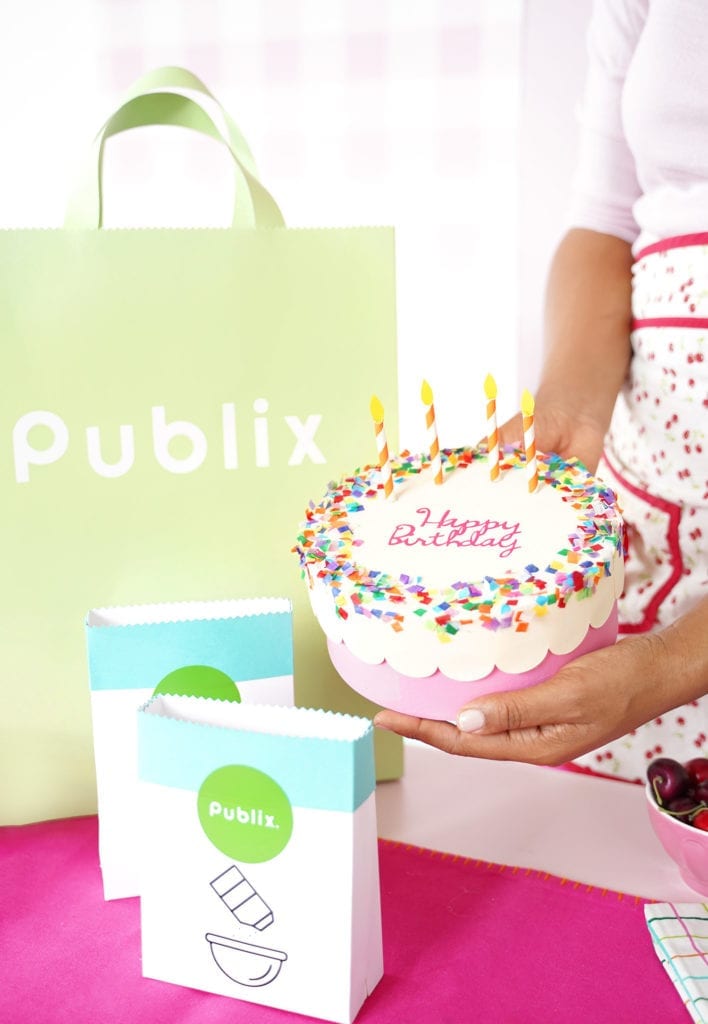 Your Publix Delivery inspired cake it ready to be a part of your celebration – just finish off with a gift card inside.
Now that you're in the mood to celebrate – make sure to save yourself a cool $10 off your next Publix Delivery order of $35 or more. Just use the code DAMASKLOVE10.