It's not what you do between Christmas and New Year's Day, it's what you do between New Year's Day and Christmas that matters!
We've all been living our best, most indulgent lives for the last few weeks and now, with the New Year upon us, we're  ready for a fresh start. For many of us, that means creating a vision board filled with images, quotes and notes about our intentions. Traditional vision boards feature magazine clippings – but what if I told you we could make a vision board with no magazine clippings,  that doesn't look like a ransom note, but is totally inspiring, colorful and worthy of staying on display all year long. It's possible and I'm making it with the help of my Canon PIXMA TS9521C printer.
You've seen me use this printer before to create borderless 12×12″ prints (hello custom scrapbook paper) and borderless 5×7″ greeting cards (take THAT, overpriced stationery shops!)  This time around, we're diving into the world of mini prints – 3.5″ to be exact. The Canon TS9521C can print 3.5″ square prints that are the perfect size for photo cards, journaling, gift tags, banners…or in the case of today's project, a colorful and modern vision board.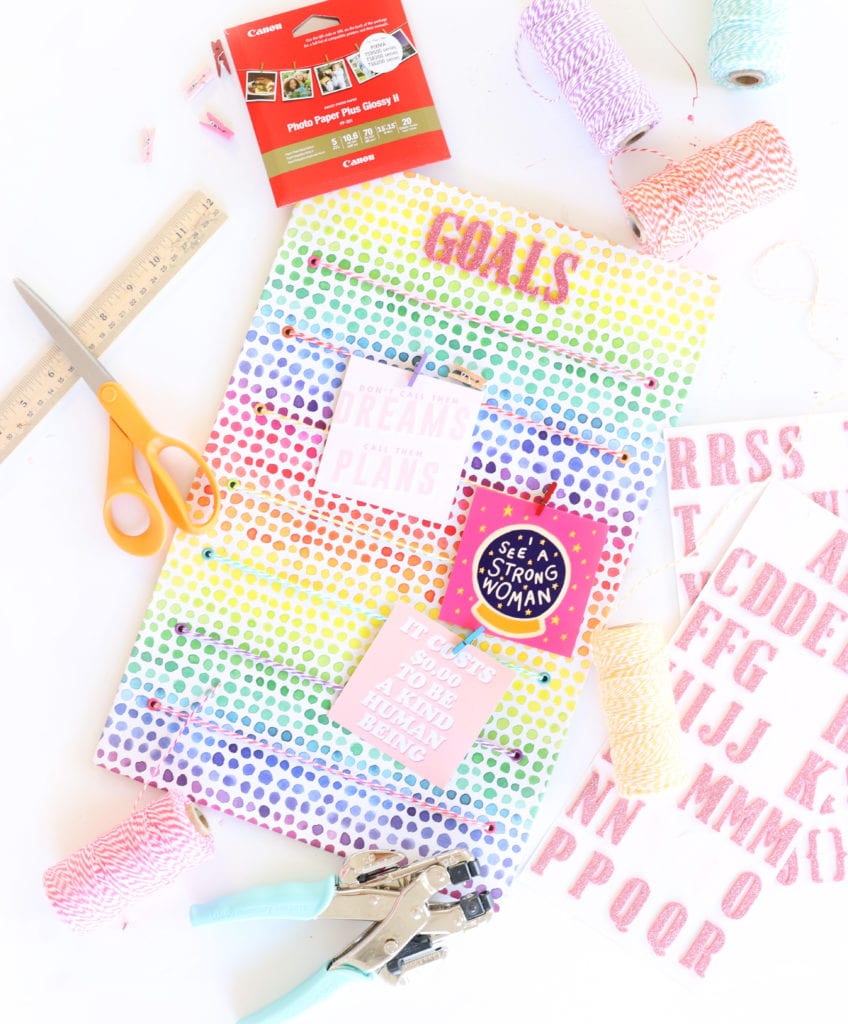 Before you fire off a few prints from your printer, you'll need to build the base of your vision board. I'll show you how: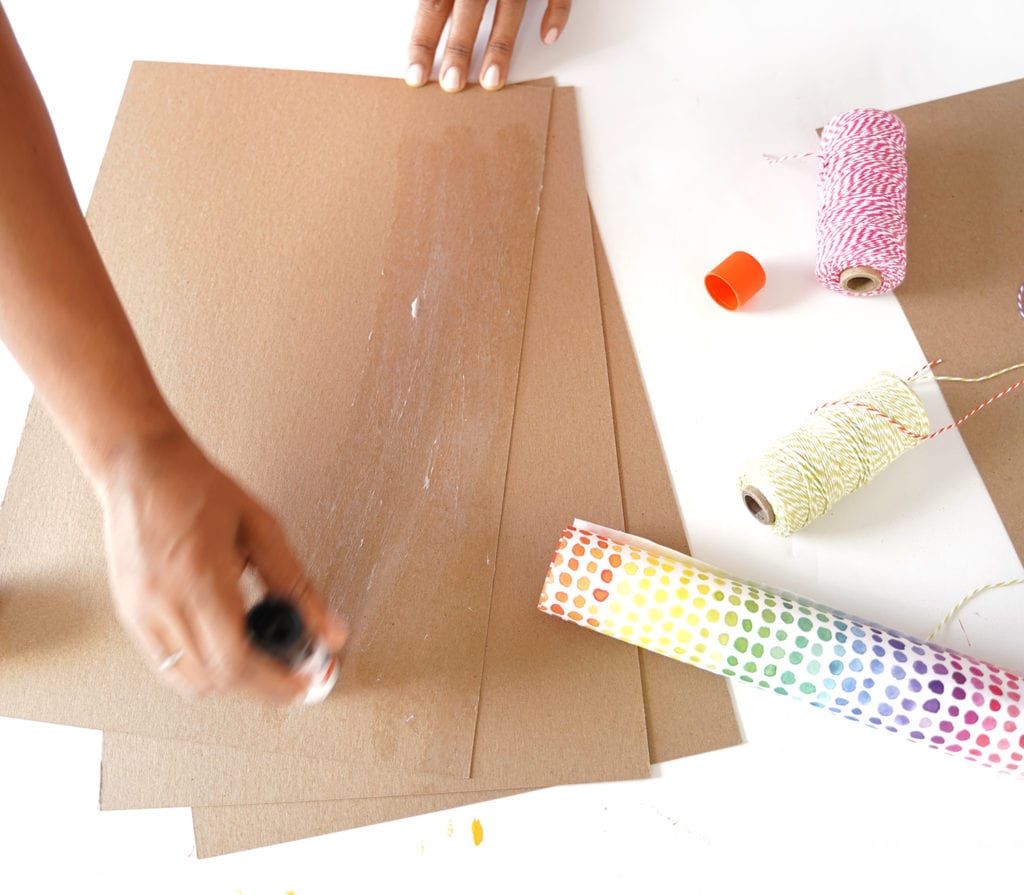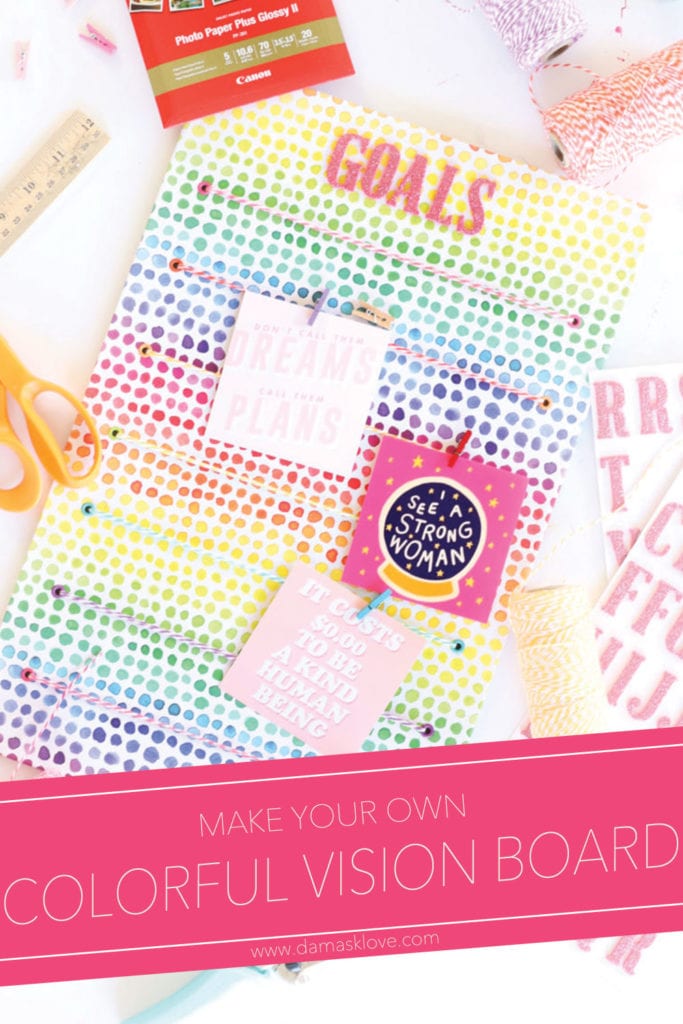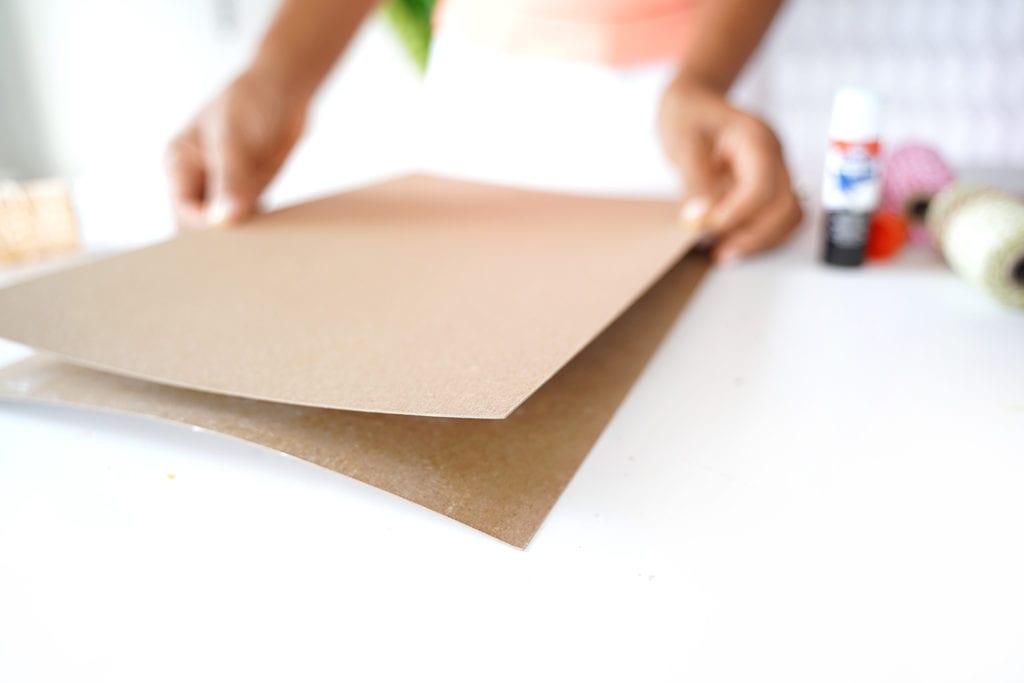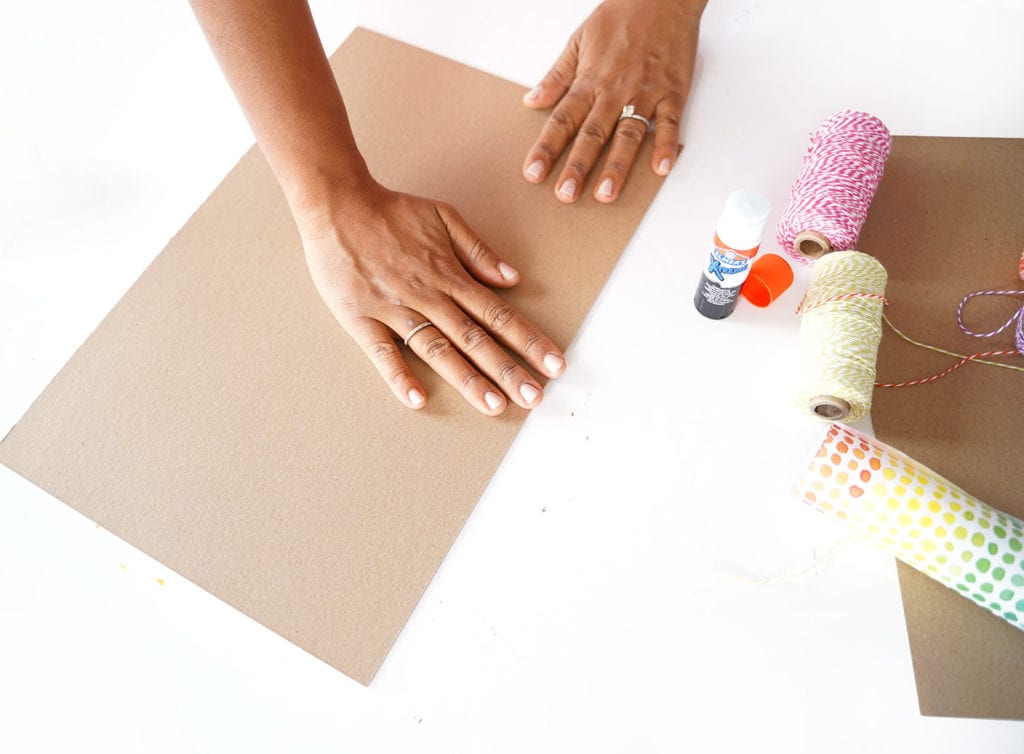 STEP ONE: 
Start off with a few sheets of chipboard. I use 11×14″ chipboard. Use glue to adhere a few sheets together. This will give you a thicker, sturdier base for your vision board. If you are starting off with a thick piece of chipboard, you can skip this step!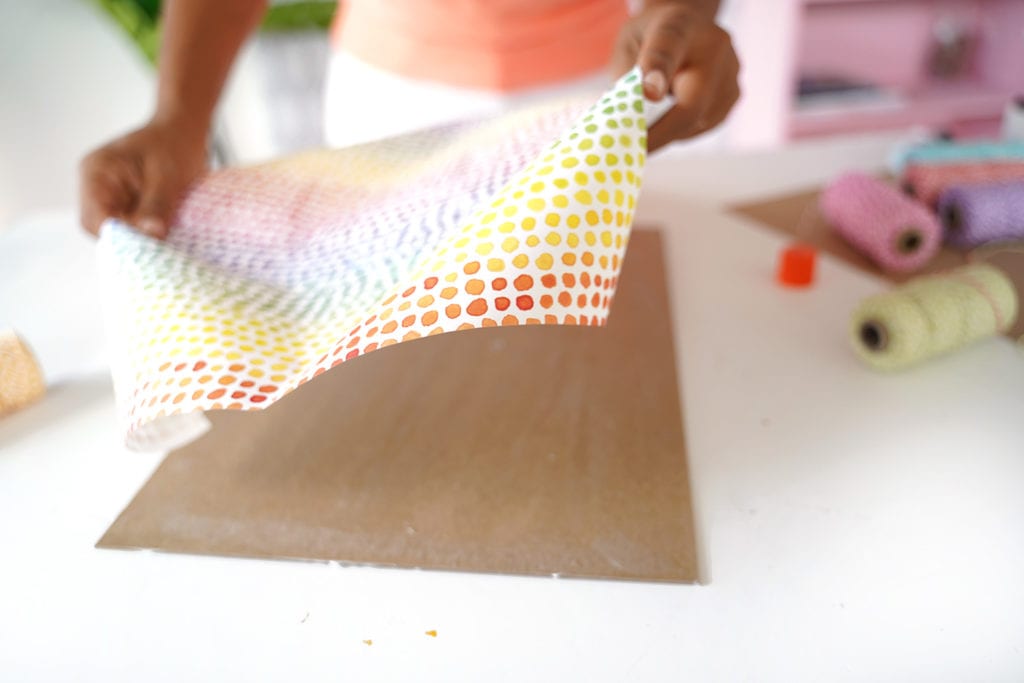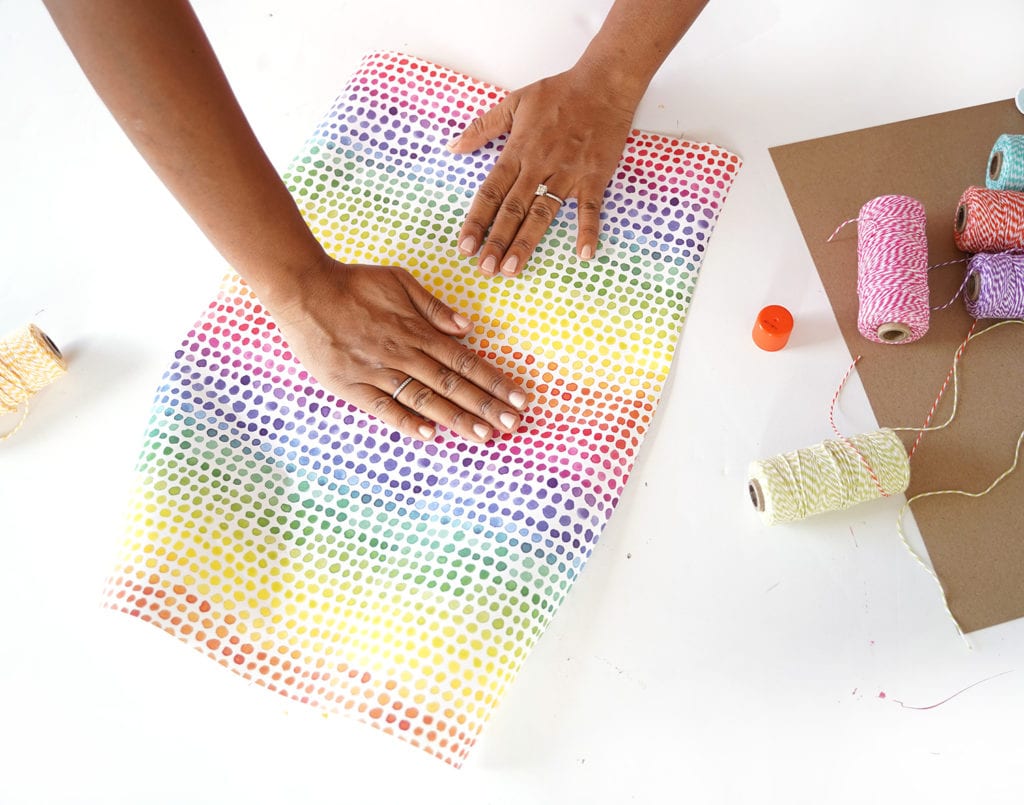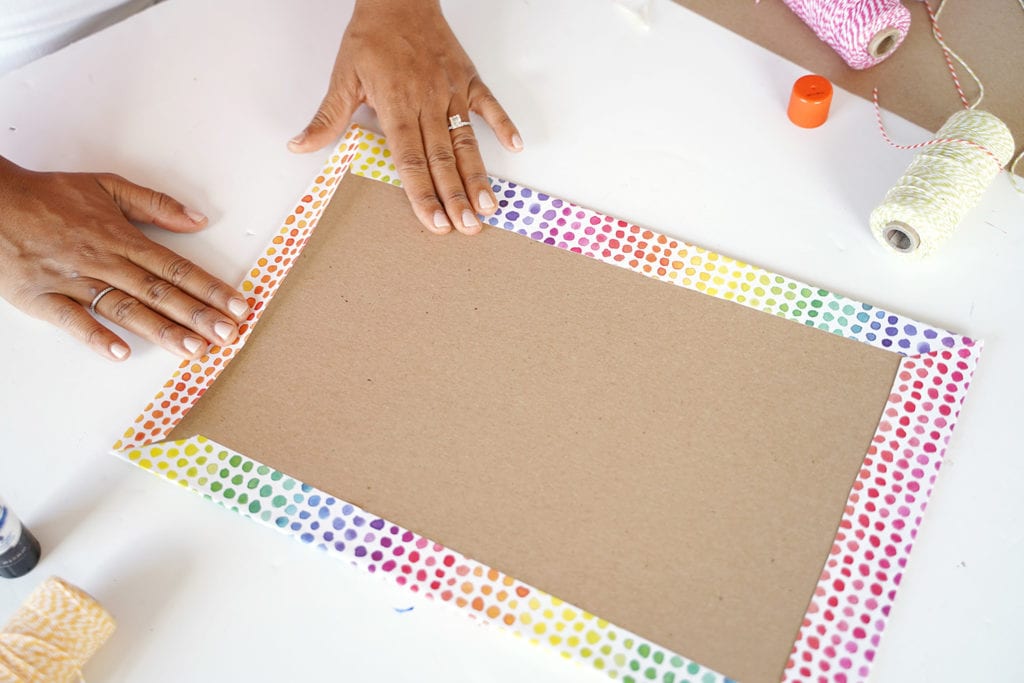 STEP TWO:
Continue using glue to wrap the chipboard with patterned paper – wrapping paper works best here!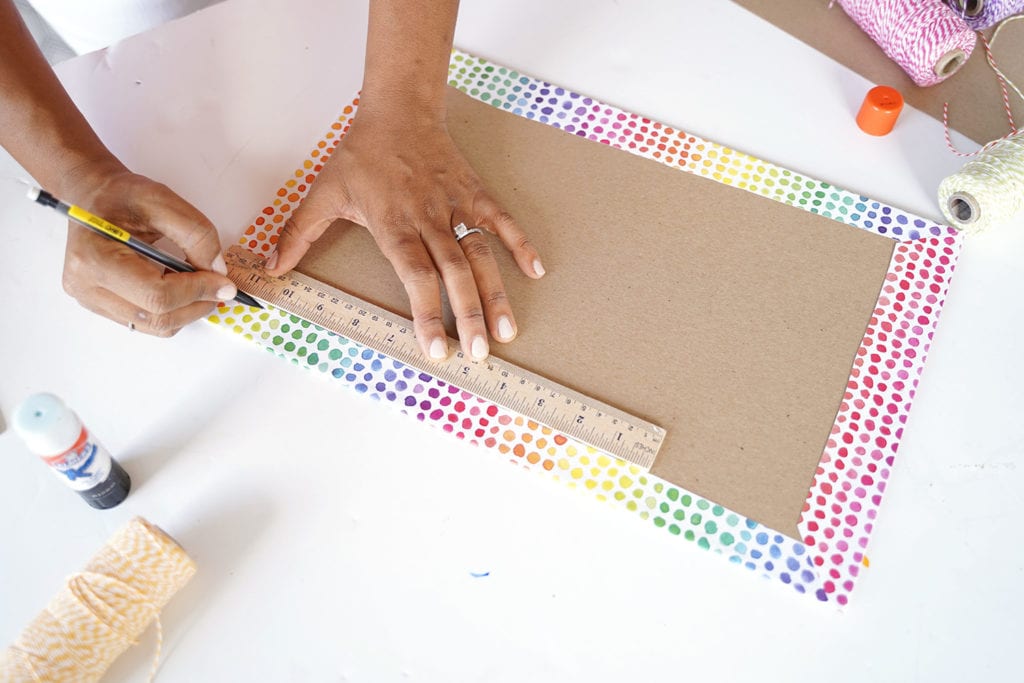 STEP THREE: 
Use a ruler to mark 2″ increments along each long edge of the chipboard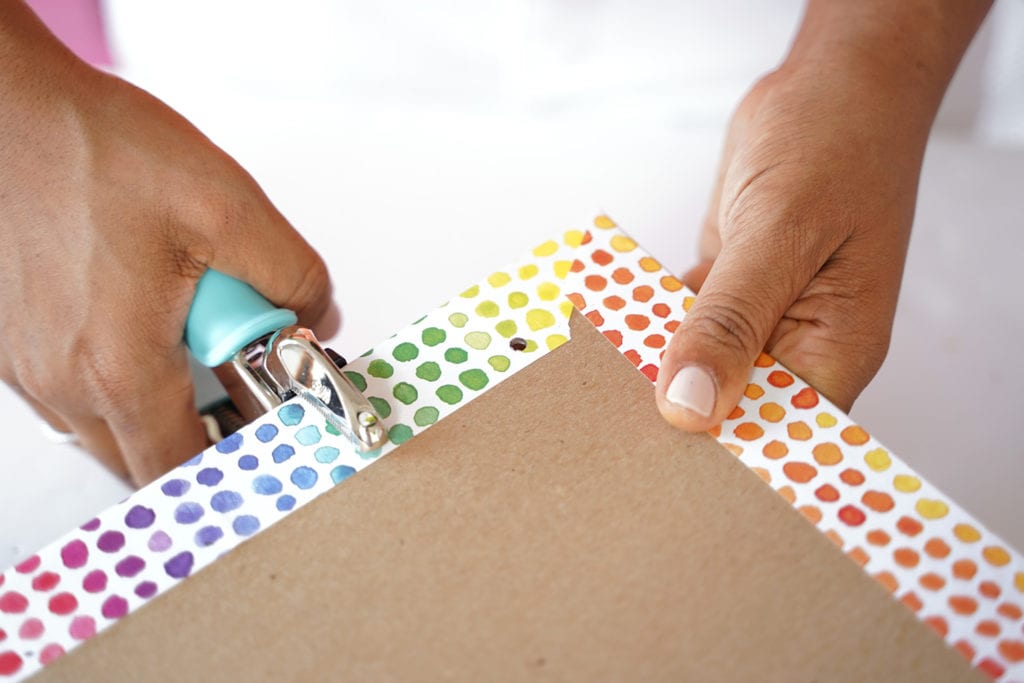 STEP FOUR:
Use a Cropadile tool to punch holes at each of the 2″ markings.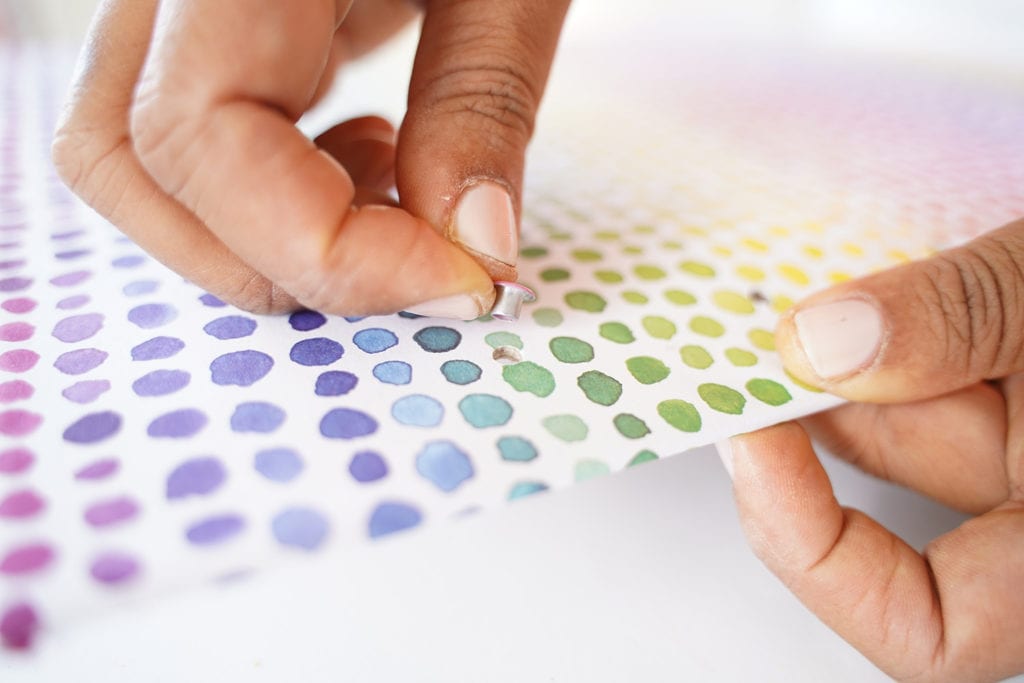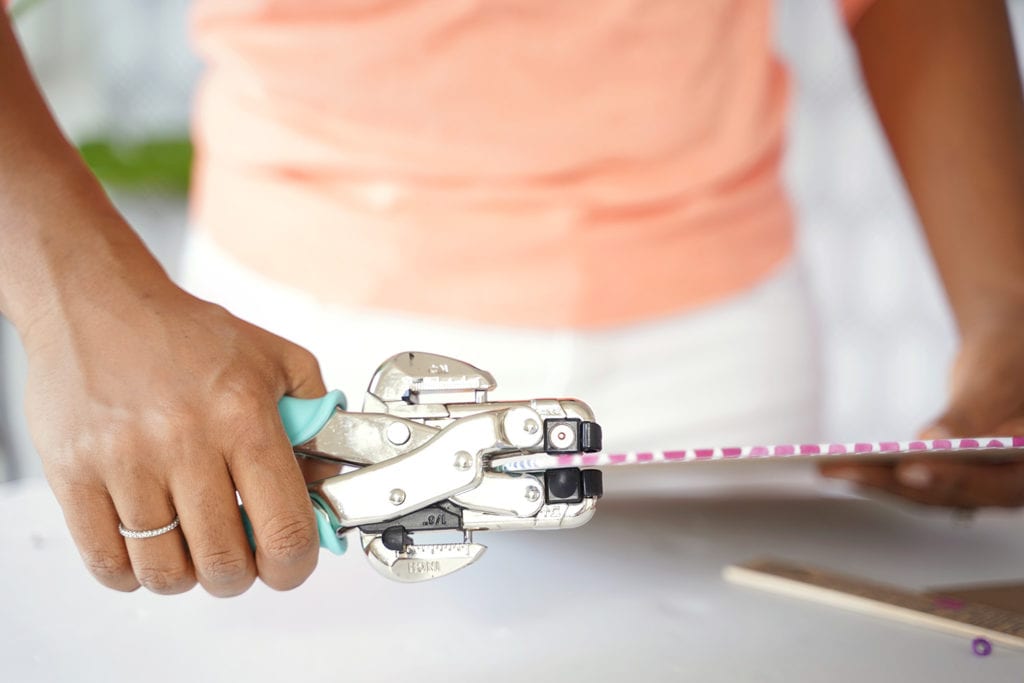 STEP FIVE:
Insert eyelets into each punched hole then use the CropaDile to secure each of the eyelets into place.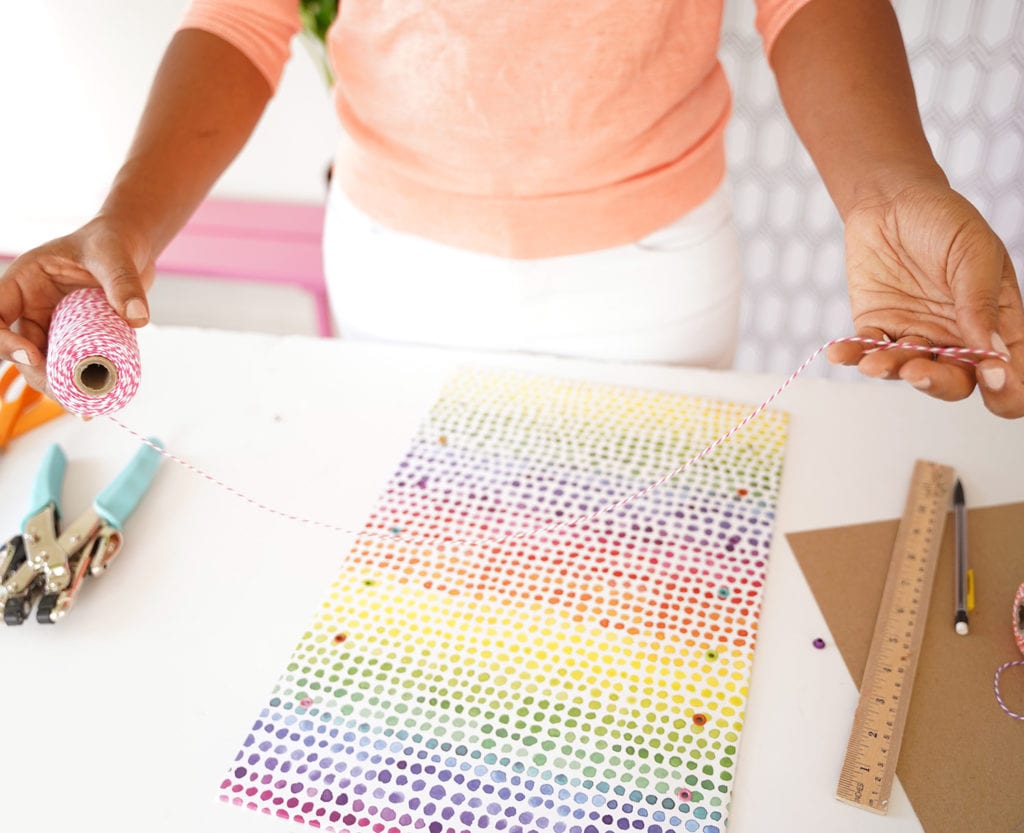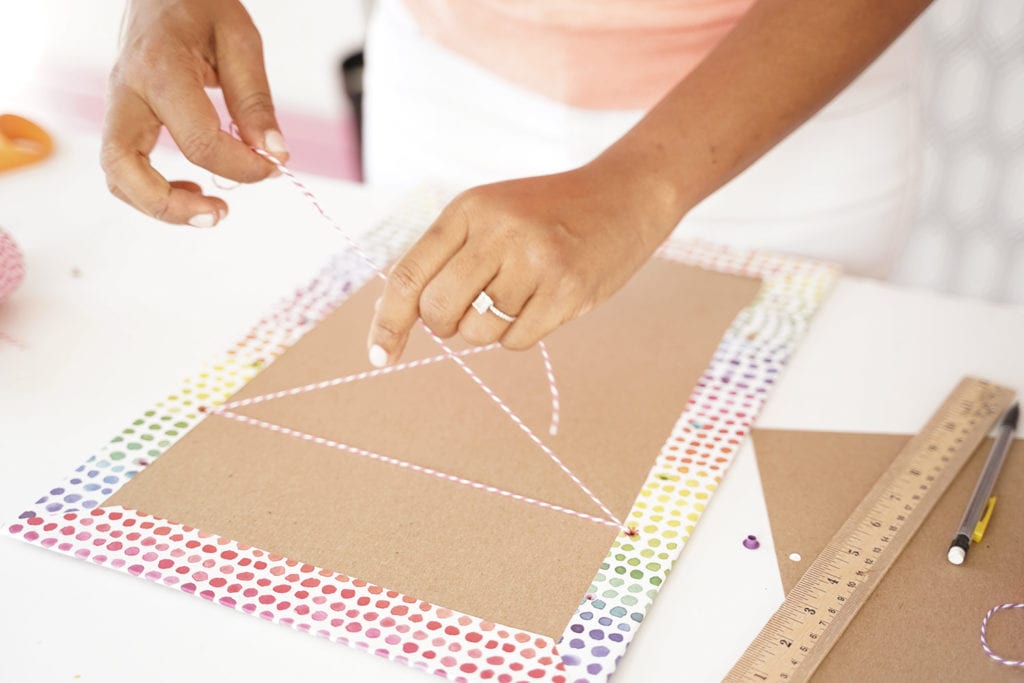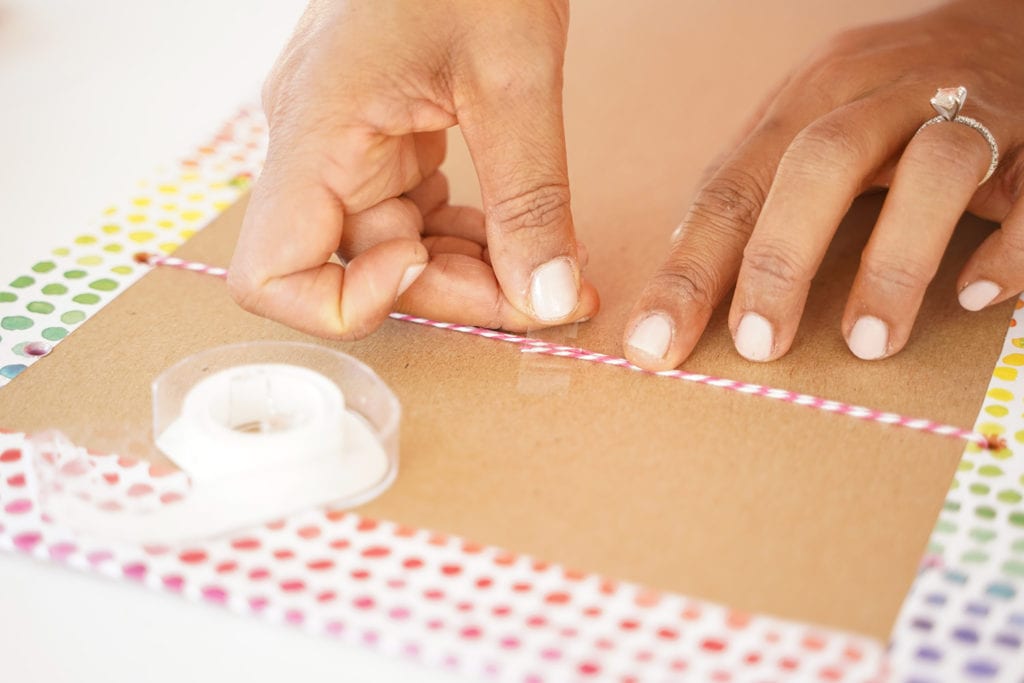 STEP SIX: 
For the last step, thread baker's twine through the eyelets and secure in the back of the board with tape.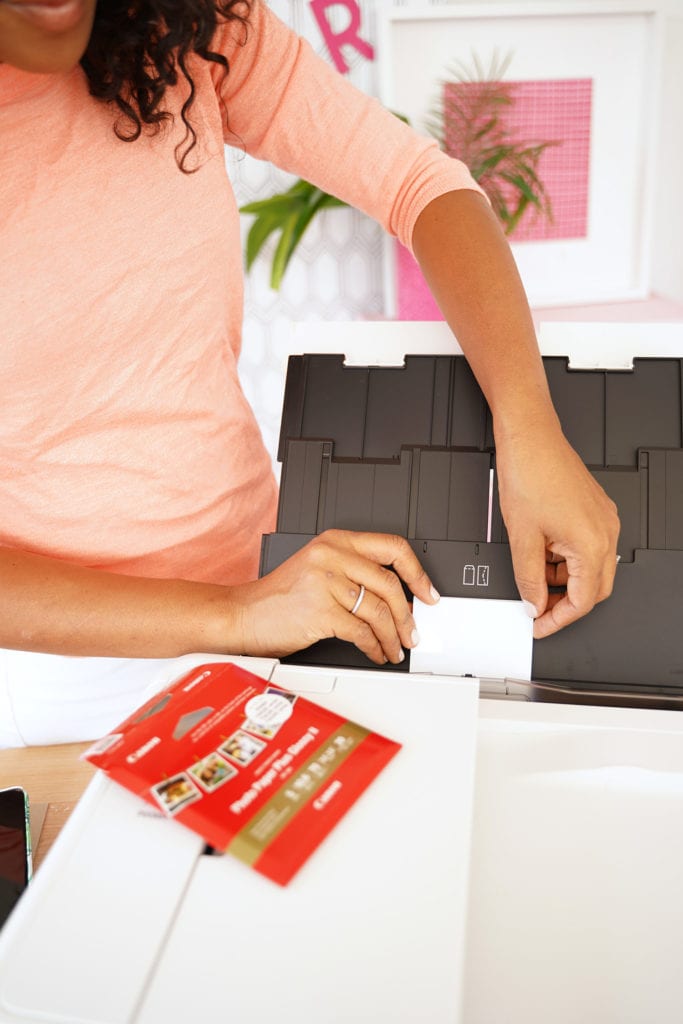 Now you're ready to load your printer with 3.5″ square photo paper and create some inspirational prints for your board. I like to find images on Instagram, since they're already square and fit perfectly.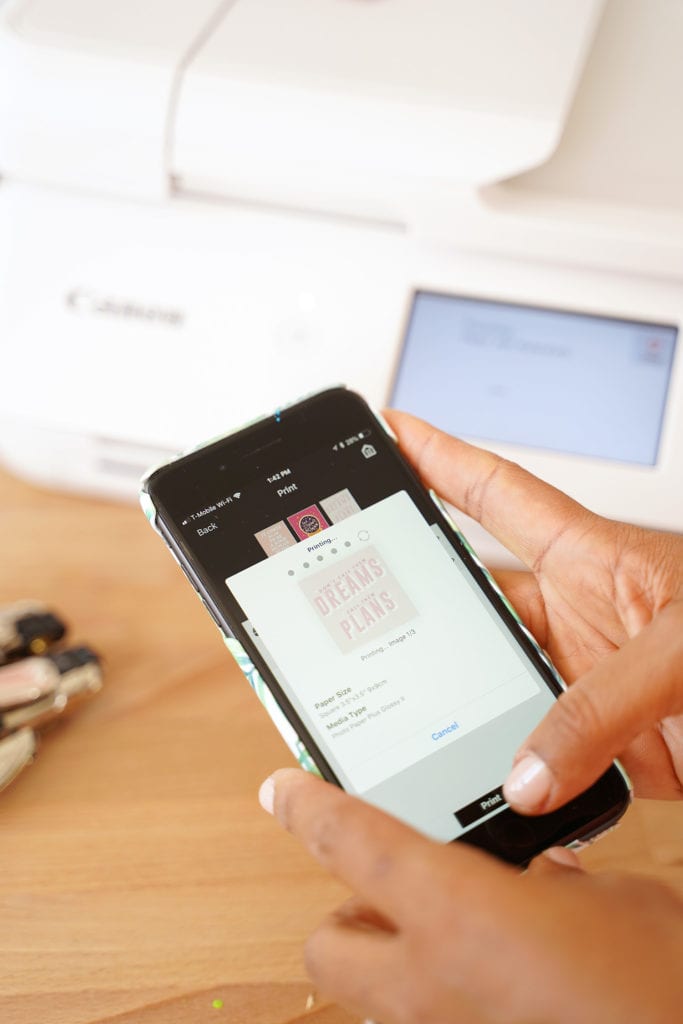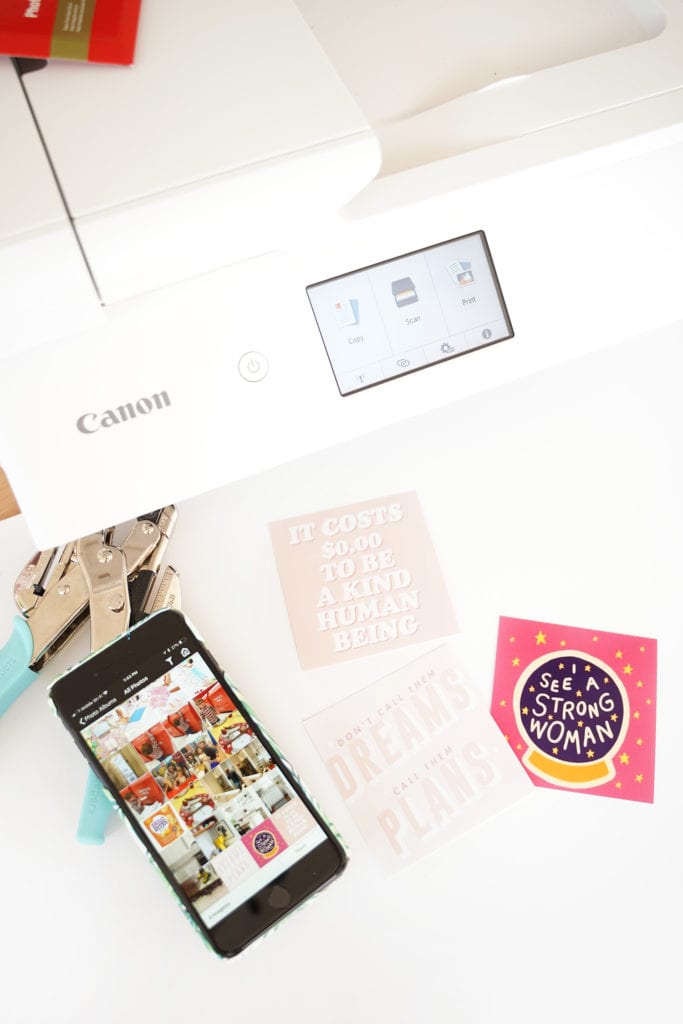 When you've printed them out, time to hang them on your board!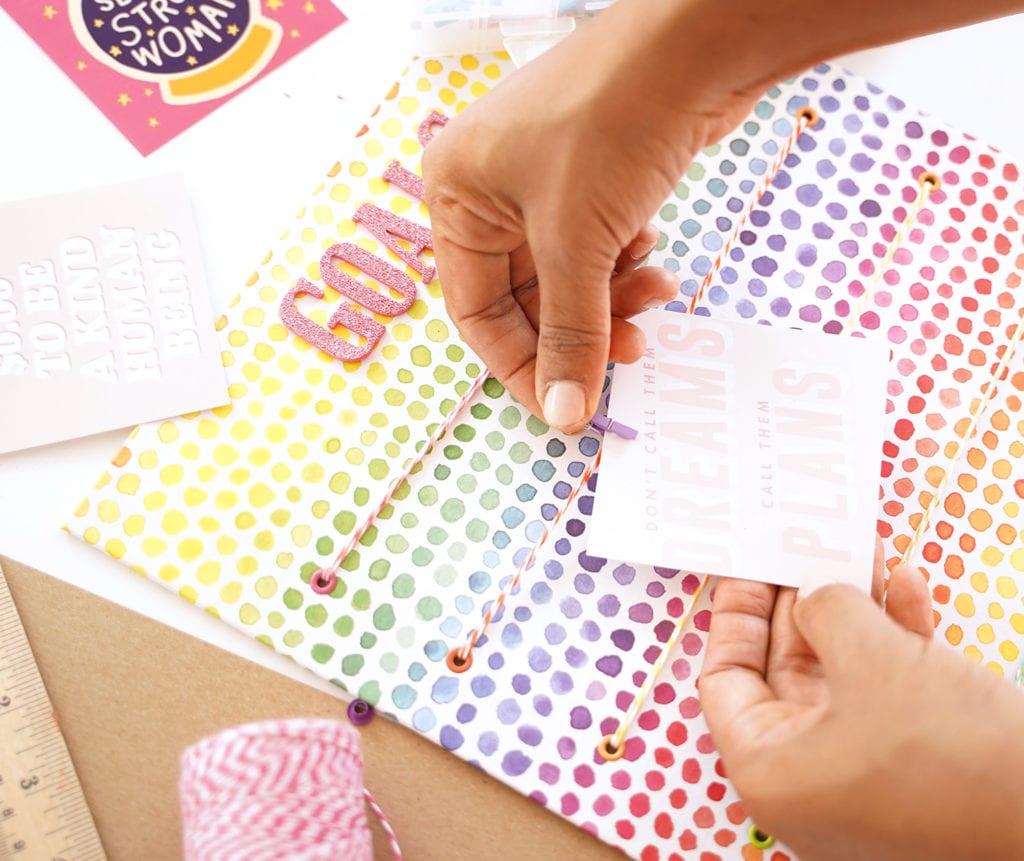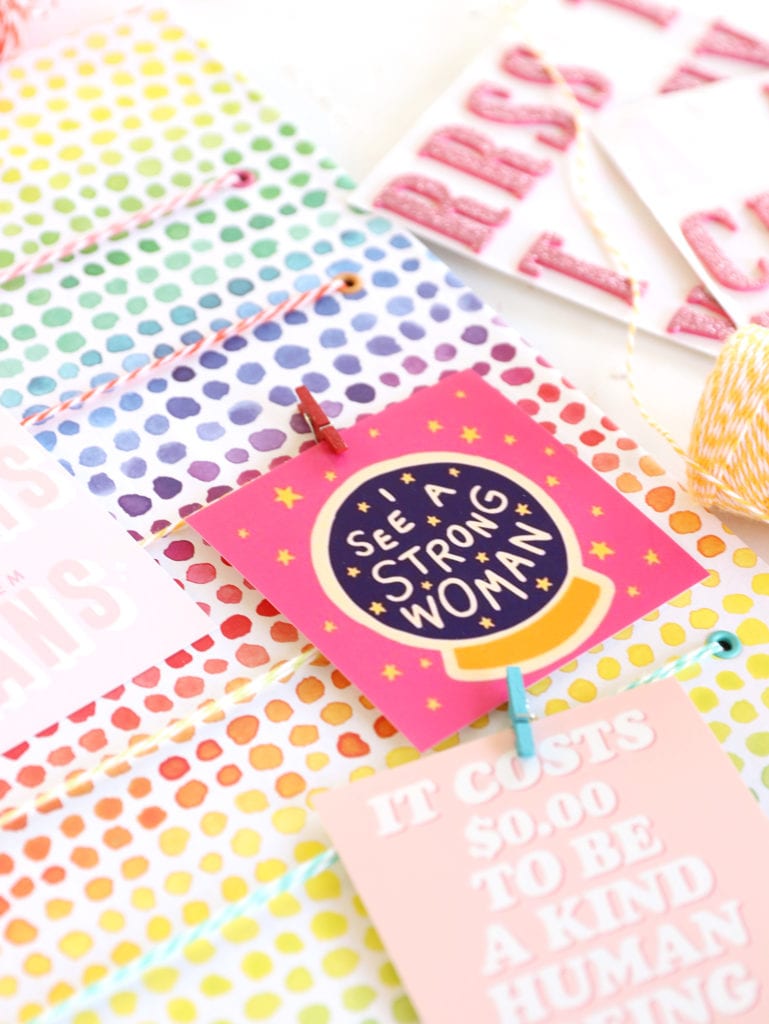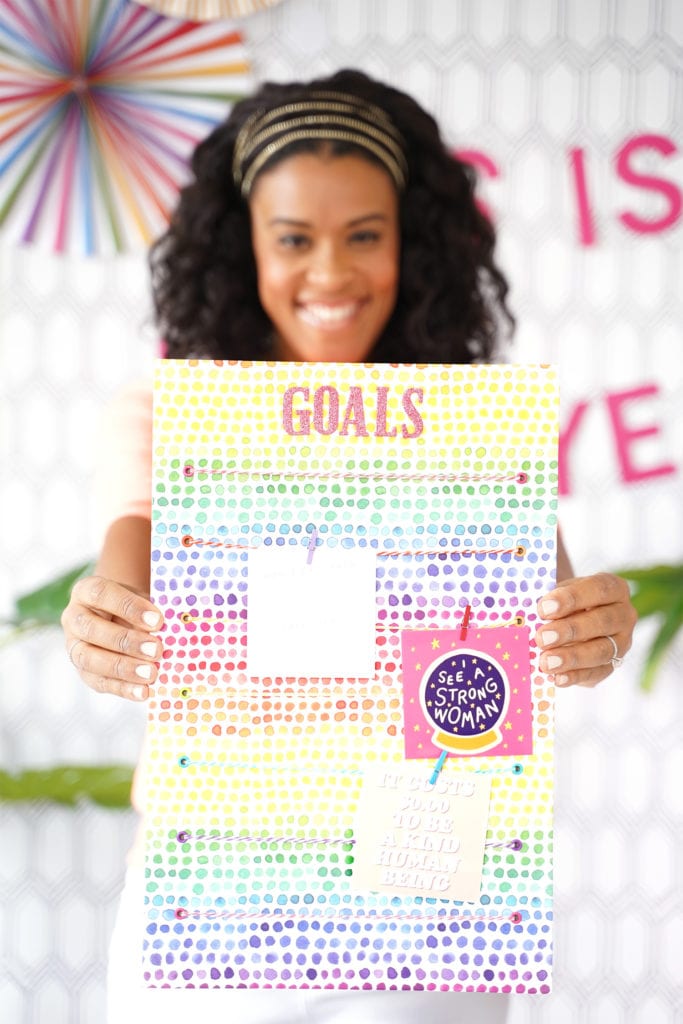 This is a sponsored conversation written by me on behalf of Canon. The opinions and text are all mine.
This is a sponsored conversation written by me on behalf of Canon. The opinions and text are all mine.