Free is my favorite price and nothing makes me happier than bringing you fun, fabulous, FREE content! I guess it's my own way of having an Oprah "you get a car" moment! Considering I haven't reached free-car-giveaway status (YET!) – I figured we can start smaller…much smaller…12×12″ to be exact…12×12″ free patterned paper cardstock to be REALLY exact.
The new Canon TS9521C Crafting Printer will allow you to print borderless 12×12″ paper…yes, you heard me…BORDERLESS! With this feature, the world of crafting just got a facelift, buttlift and whatever kind of lifts they're offering these days. This printer will change the way you think of crafting! It's amazing.
To get you started with your Canon Crafting Printer, I'm answering all your last minute Halloween wishes with a collection of colorful Halloween papers that will be perfect for creating quick cards, tags or even creating a cute scrapbook layout long after the Halloween holiday as passed.
Given my love of bright colors, this Halloween paper collection is perfect for all you who love a non-traditional Halloween color scheme.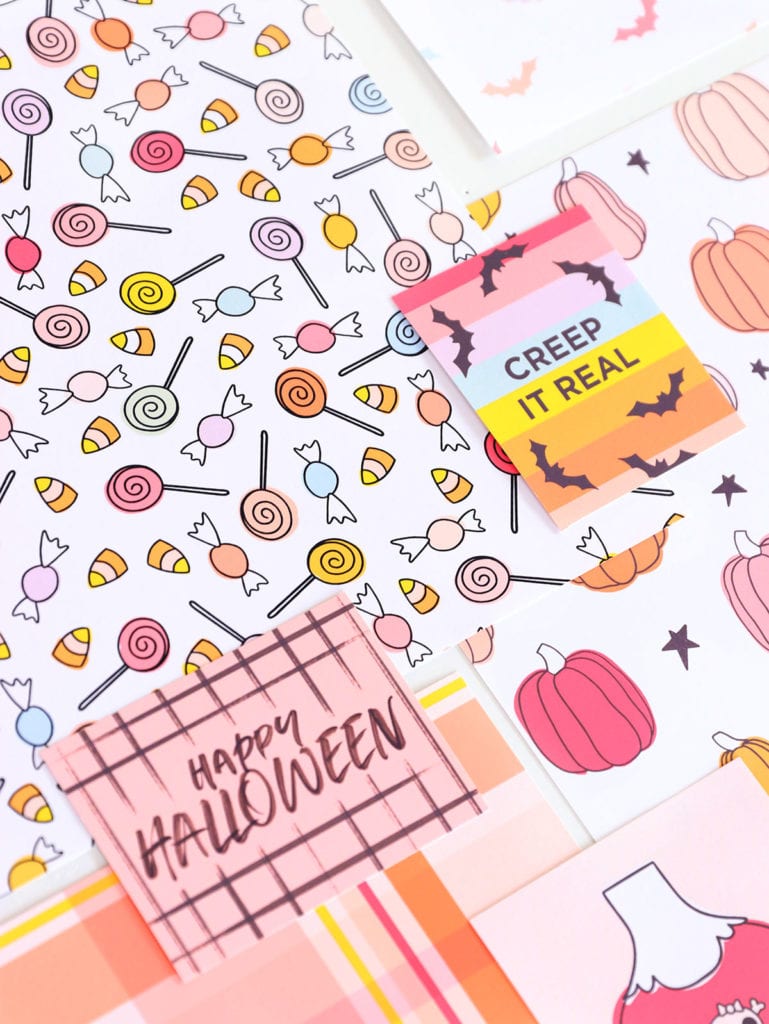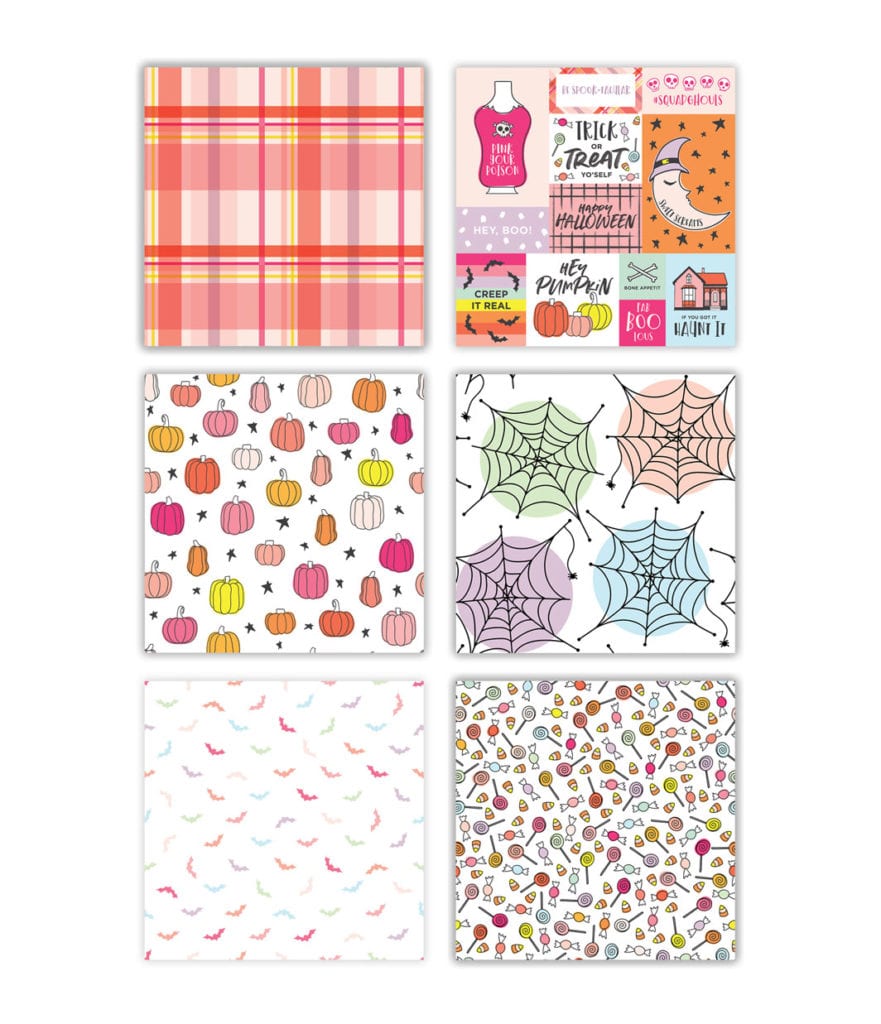 When printing your patterned paper, you have several options. You can buy a pack of 12×12″ white cardstock and print on it or you can trim down a larger sheet of paper, which is my go-to technique. I love working with Canon 13×19 Matte Photo Paper since the colors print so beautifully onto it. You can easily cut down the 13×19″ paper so that it works for printing your own scrapbook paper. Here's how: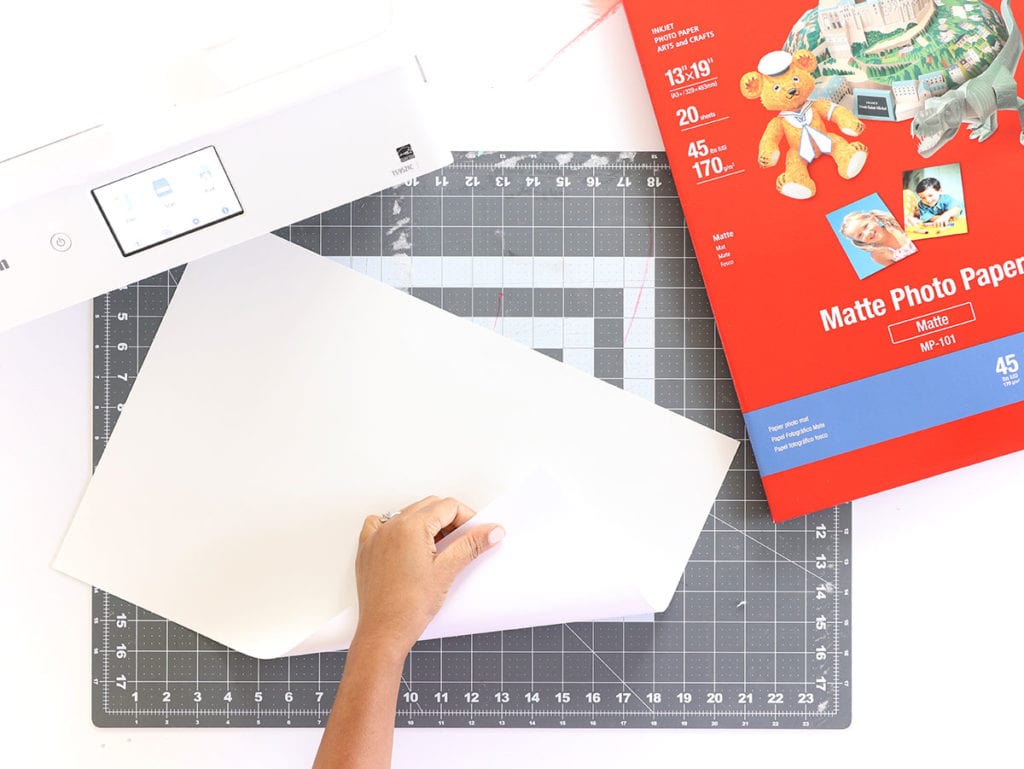 STEP ONE: 
It's difficult to see in this photo, but every sheet of Canon Matte Photo Paper has a "printable side" and a "non-printable" side. The printable side is bright white, while the non-printable side as a slight off-white/beige color. By gently folding over the paper you can compare the sides to be sure you print on the correct side.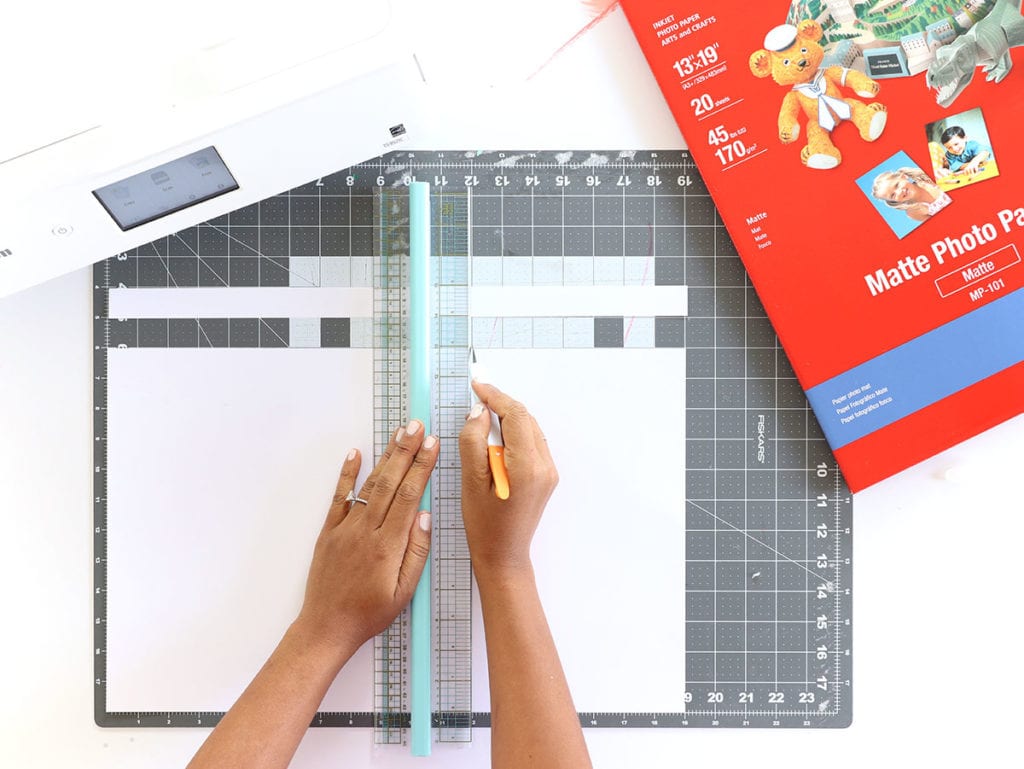 STEP TWO:
Use a self healing mat, craft knife and ruler to trim the paper down to size.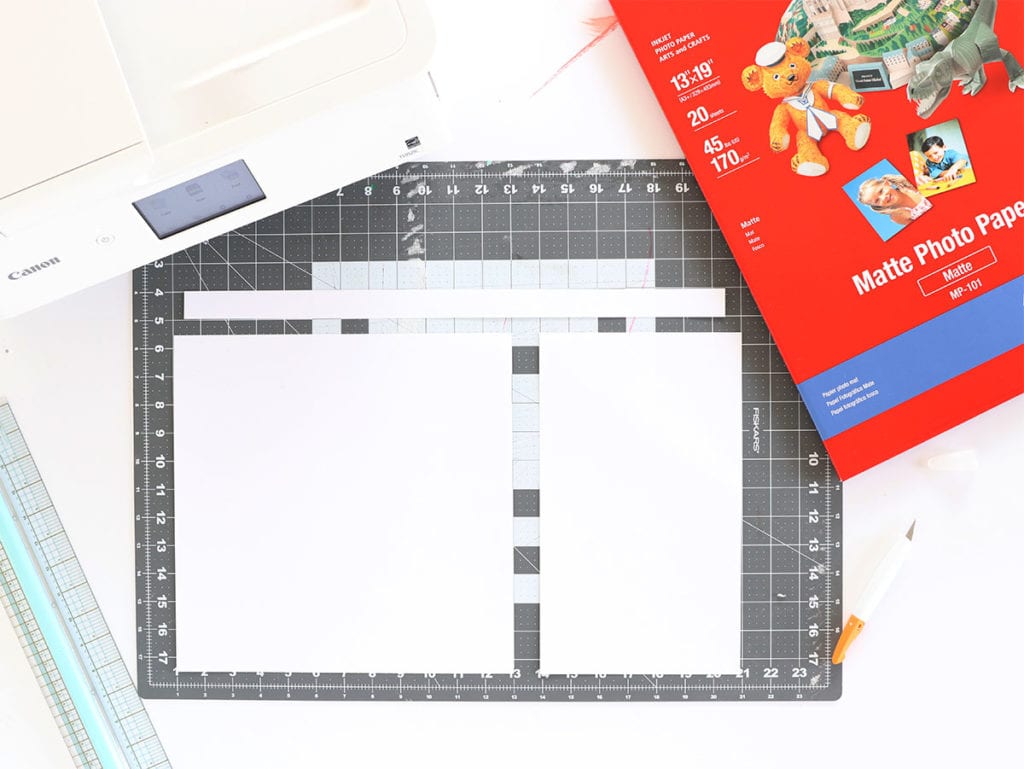 STEP THREE
Once you trim down the 12×12″ sheet, you'll be left with a few other strips of paper that can be used in other projects.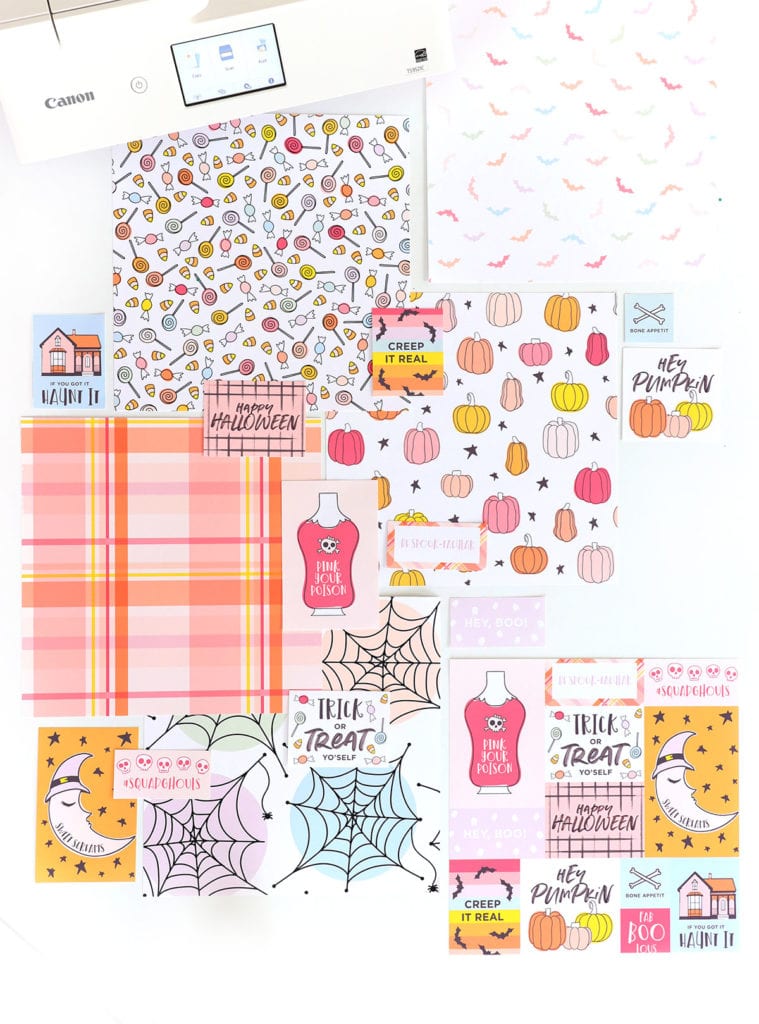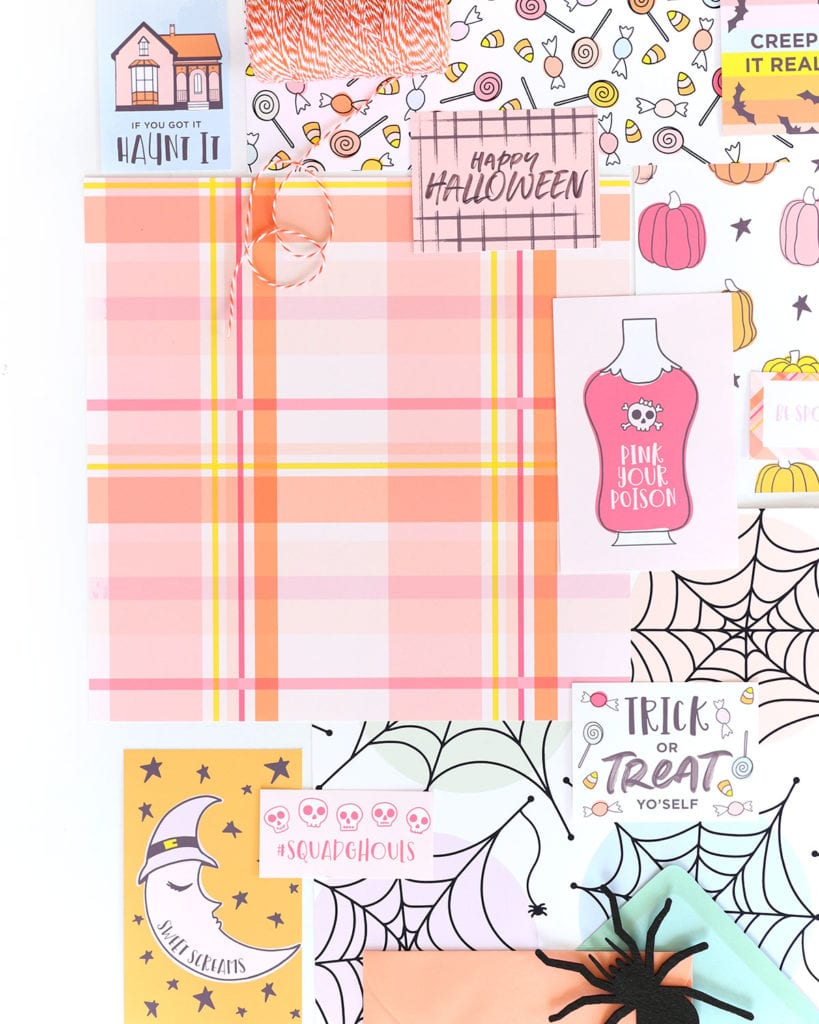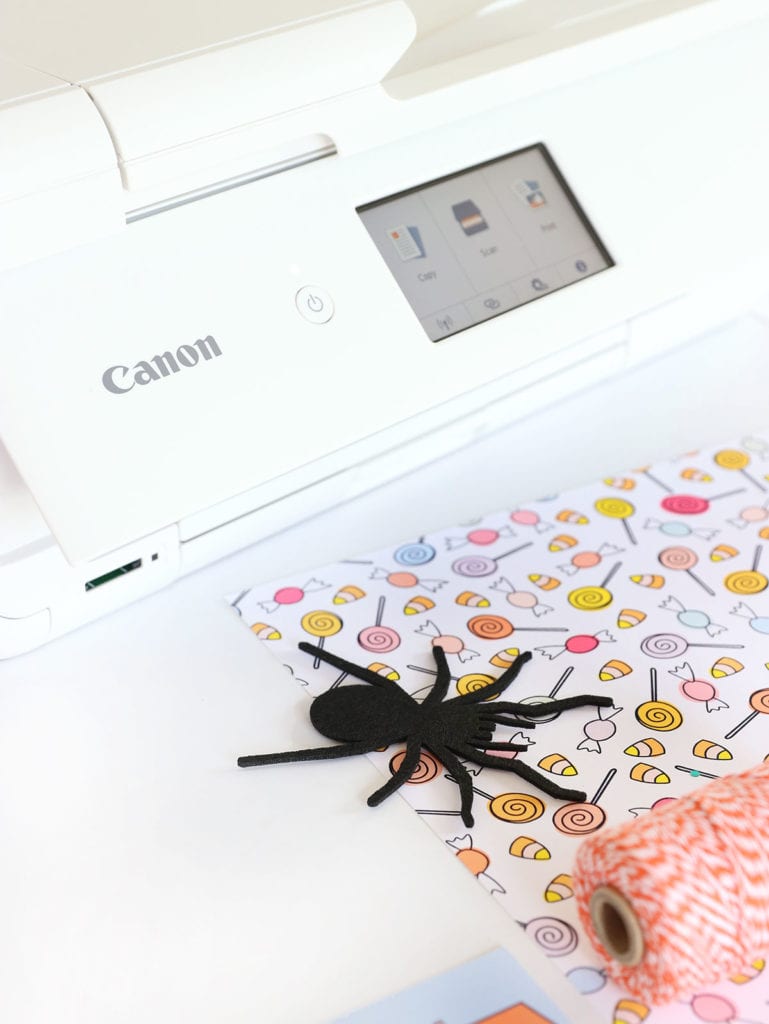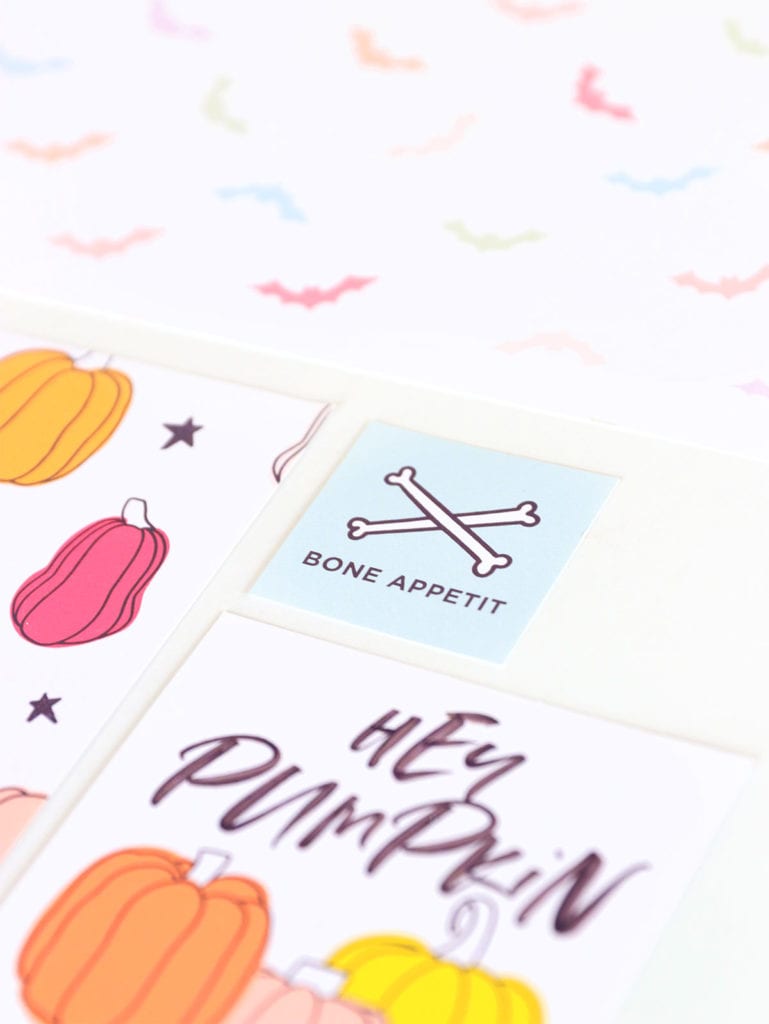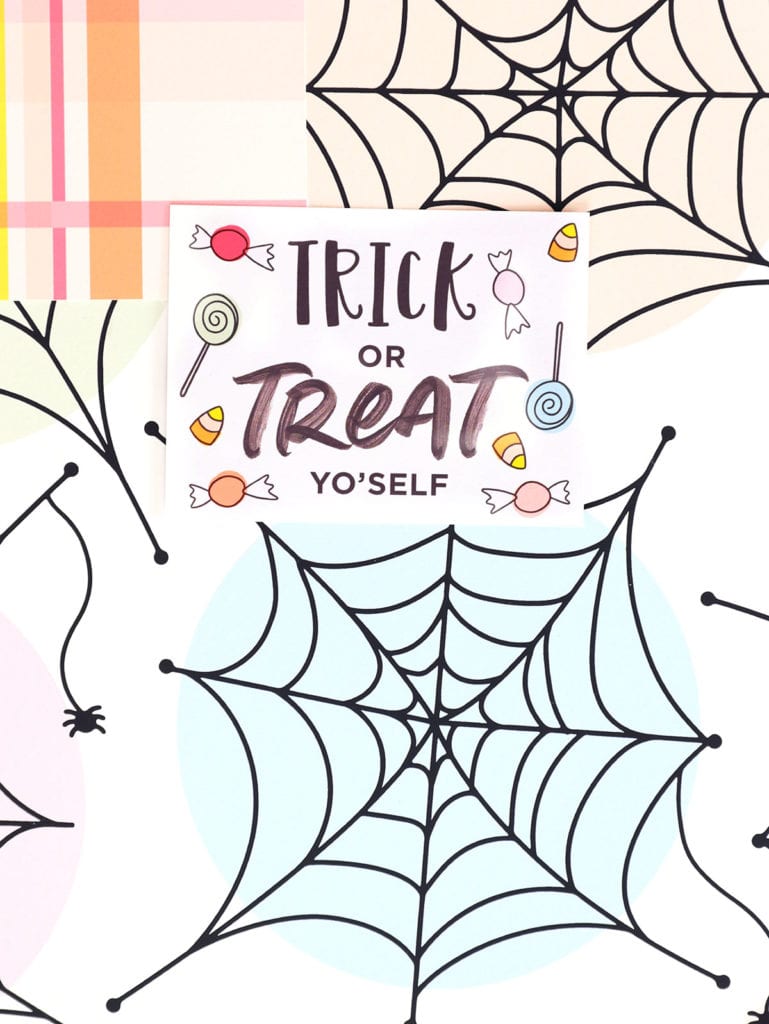 This is a sponsored conversation written by me on behalf of Canon. The opinions and text are all mine.