Whether you're looking for a simple last minute holiday project or stashing away ideas for next year's decor, today's project is going to impress you in a big way…literally!
As far as I'm concerned, hula hoops are the next biggest thing in crafting (did you see my hula hoop shelf on episode 5 of NBC Making It?!). Today I'm showing you how to give a proper Christmas makeover to your standard everyday hula hoop…and if you're not sure where to find one, check the sporting goods section during your next trip to Target!
To create the huge holiday wreath, you'll just need a few basics: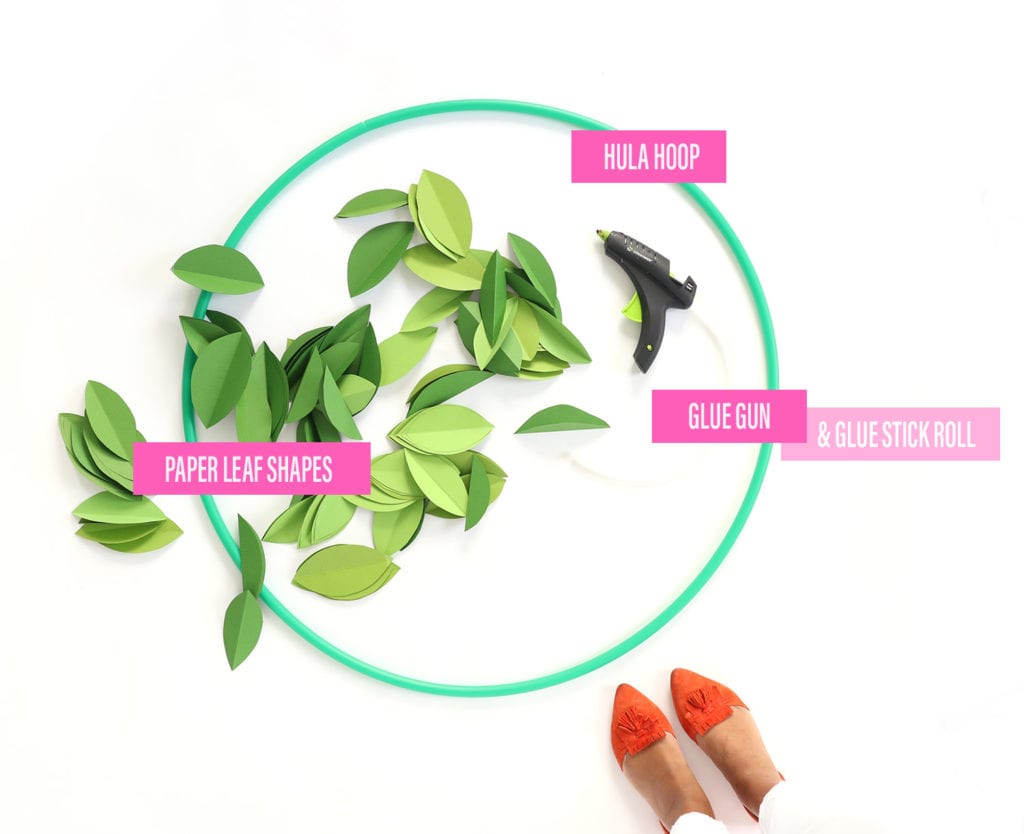 To create paper leaves, fold a piece of 6×6" cardstock in half and cut out a pointed half-oval shape. When you unfold the paper you'll have a simple leaf shape. If you want an example of what I mean, take a trip over to my Giant Wreath class on Creativebug where you can watch me create a version of this project using Post-It Notes!
For my hula hoop, I used about 90 cardstock leaf shapes to create the entire wreath.
TIP: Use different shades of green to make your project a tad more fancy-schmancy looking!
With all your leaf shapes cut out, all you need to do is start glueing them into place with a hot glue gun.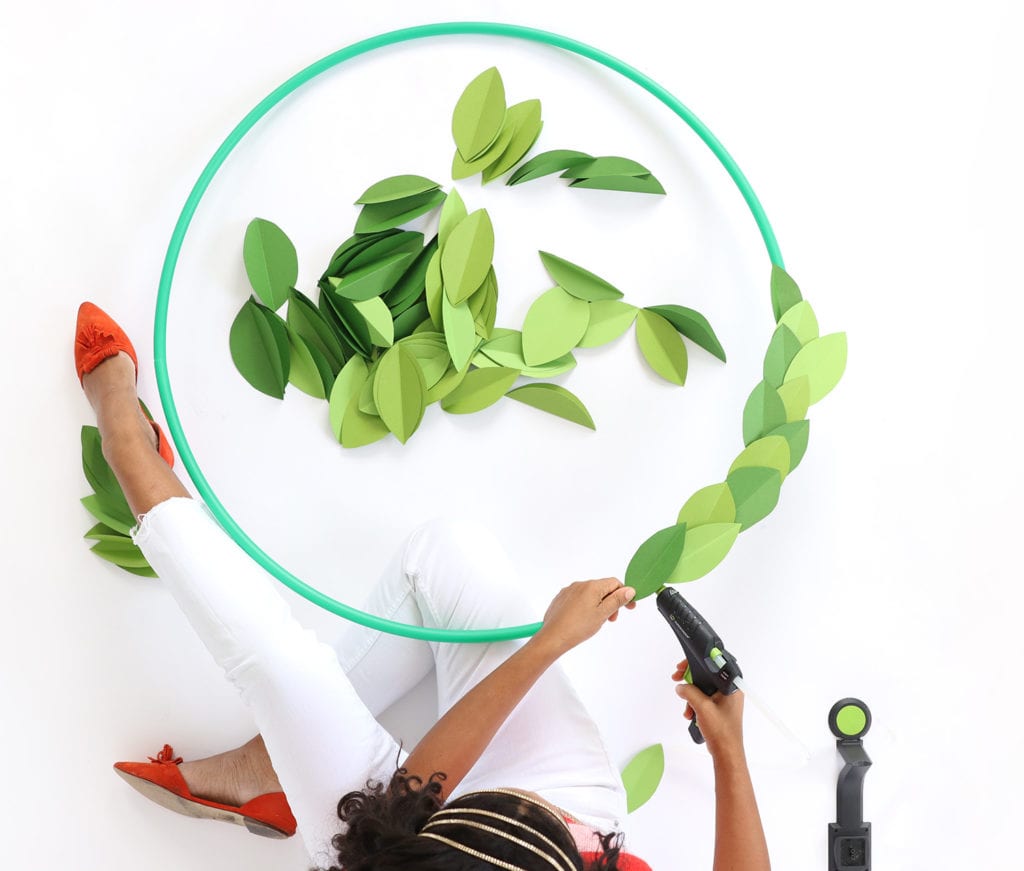 TIP: With all the hot glue you'll be using for this project, I highly recommend using a glue roll rather than glue sticks! This will save you the hassle of constantly reloading your glue gun every few minutes.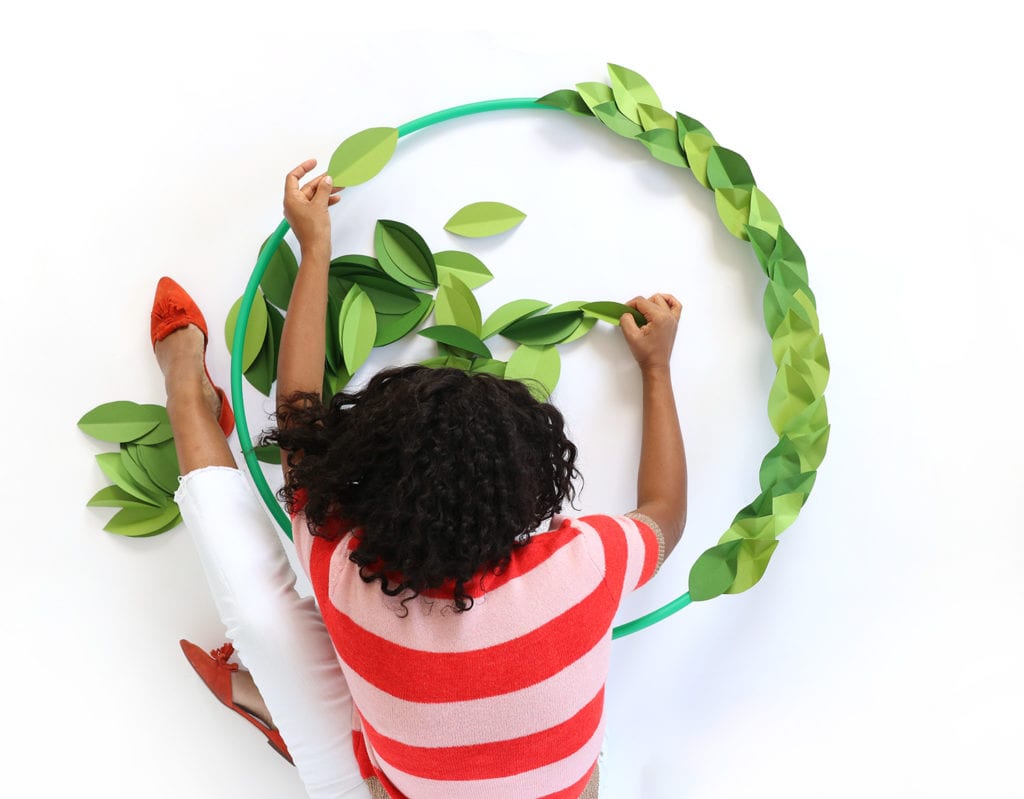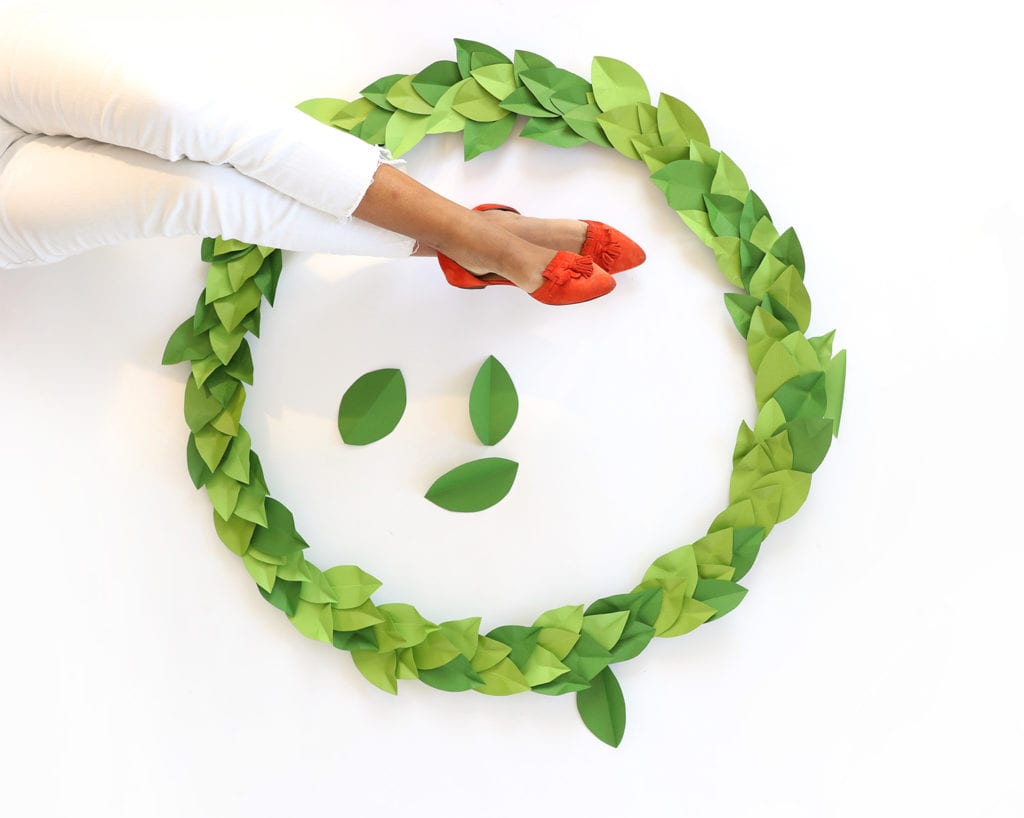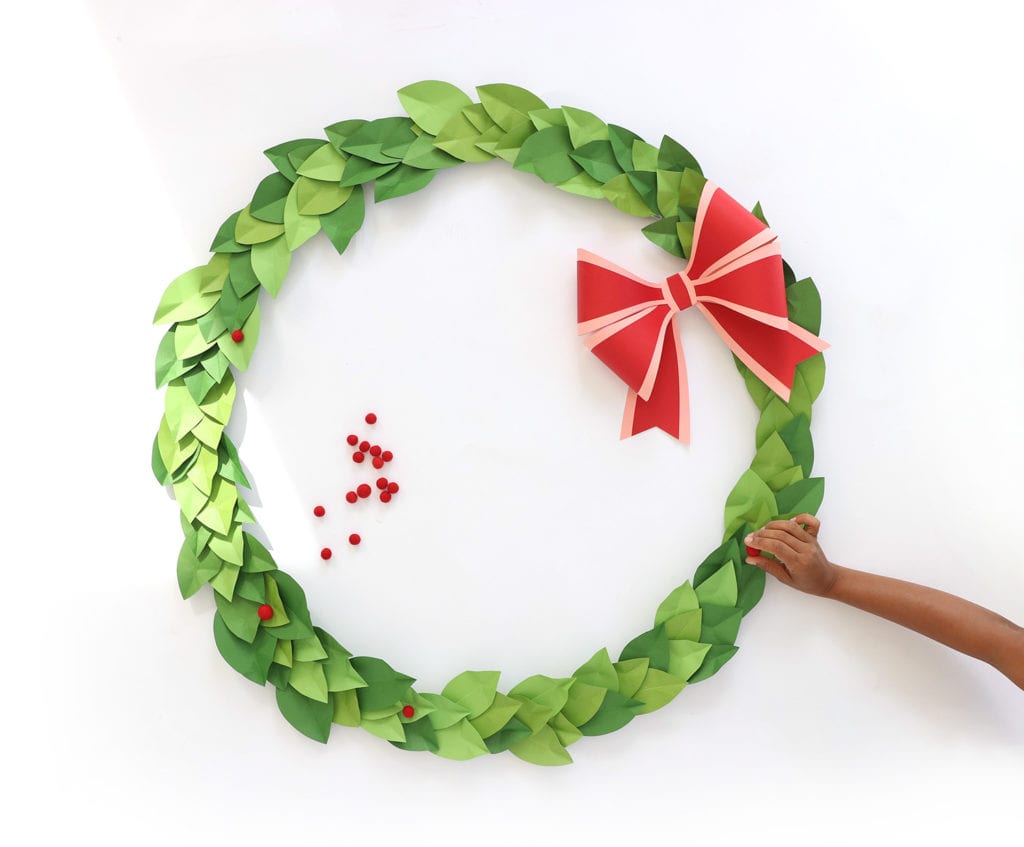 Once the wreath is filled with leaves, add a paper bow to finish it off! Oh, what's that? You don't know how to make a paper bow…girl…I've got you!
Jump over to Creativebug and watch Day 2 of my 30 Day of Cricut Holiday Crafting Class. I'll show you just how easily this pretty bow comes together!