Get your wishlist ready because there's one more item you need to add – trust me!
Fo months I've been raving about the Canon IVY Mini Photo Printer on my IG Stories!. This little powerhouse has totally changed the way I think about printing. I carry it with me at all times and when I have a quiet moment at a coffee shop or in a waiting room, I fire off a few quick prints for my planner or for an upcoming craft project.
Today, I'm super excited to bring you a look at the Canon IVY  along with some FREE gift tag downloads that will transform this mini printer into you essential gift-wrapping tool!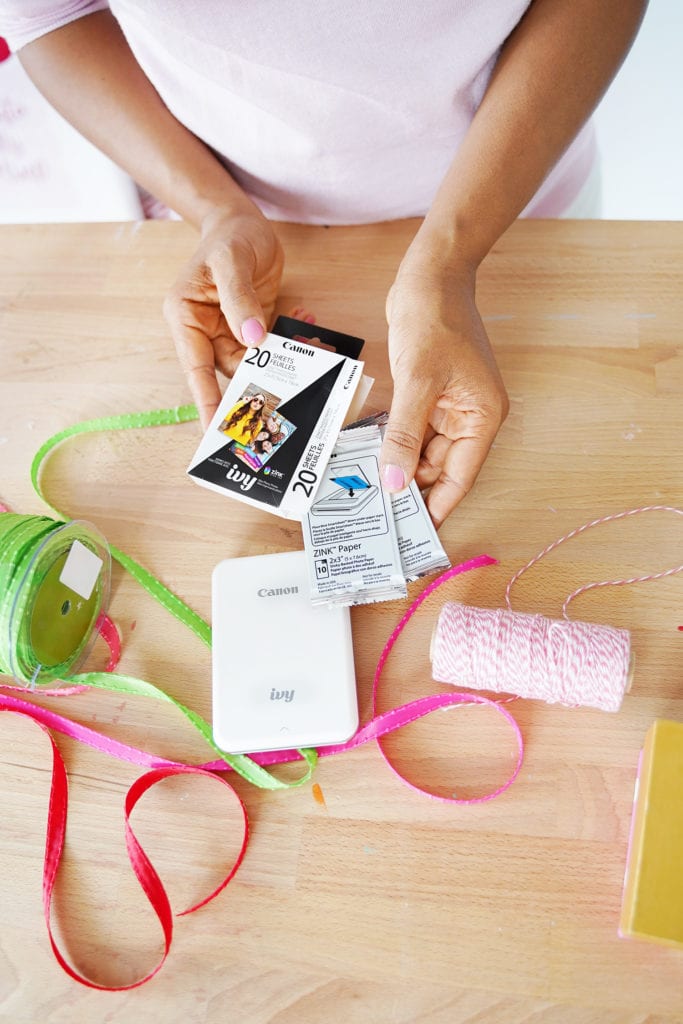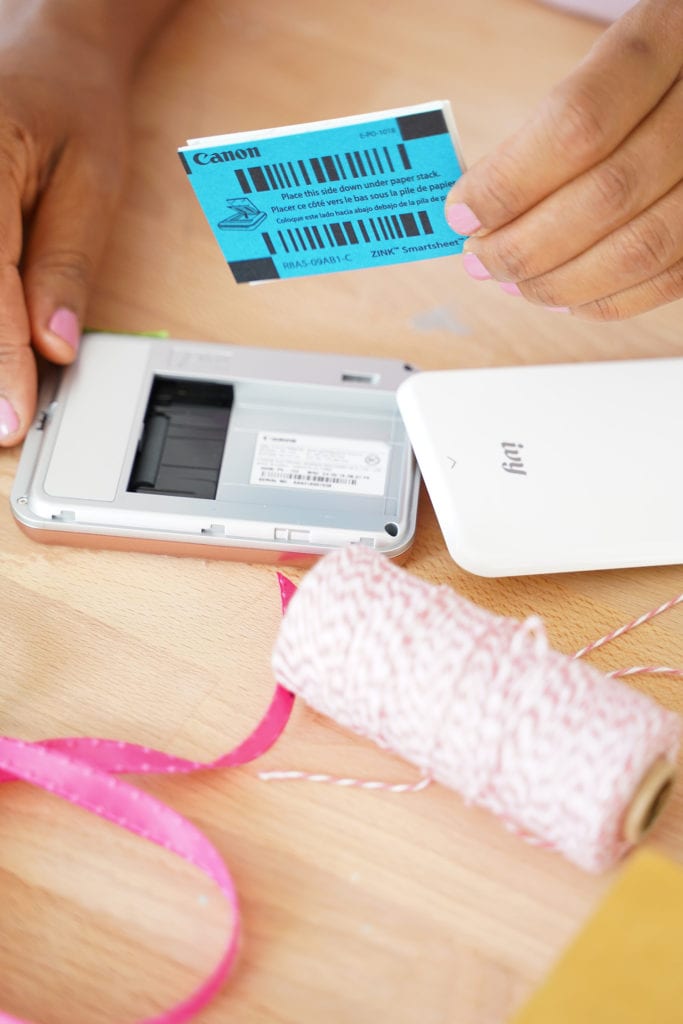 The key to your Canon IVY  printer is the IVY ZINK Paper sheets. Zink = zero ink, which is the magic of portable printing. When you load your printer with paper, make sure the blue bar code sheet is inserted face down as well!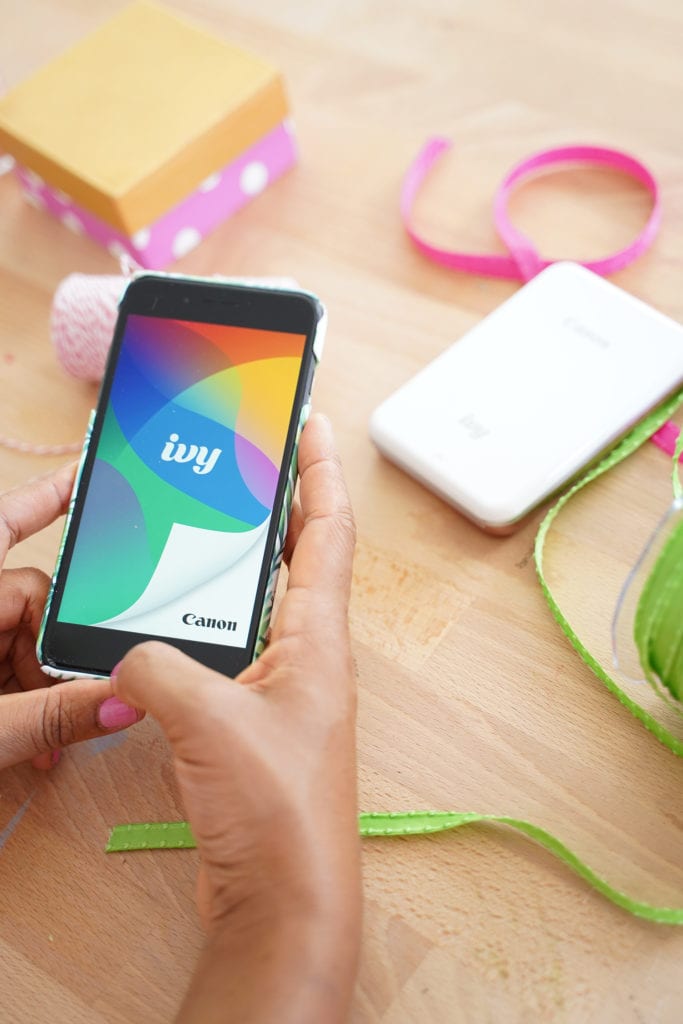 From here, you'll want to open the Canon Ivy app on your phone! This app allows you to do tons of editing and customizing of your image, which is why is perfect for creating personalized gift tags! Now, of course you can use the Canon IVY for traditional photo printing, but who says you can't also use in lots of other creative ways! Let's get started!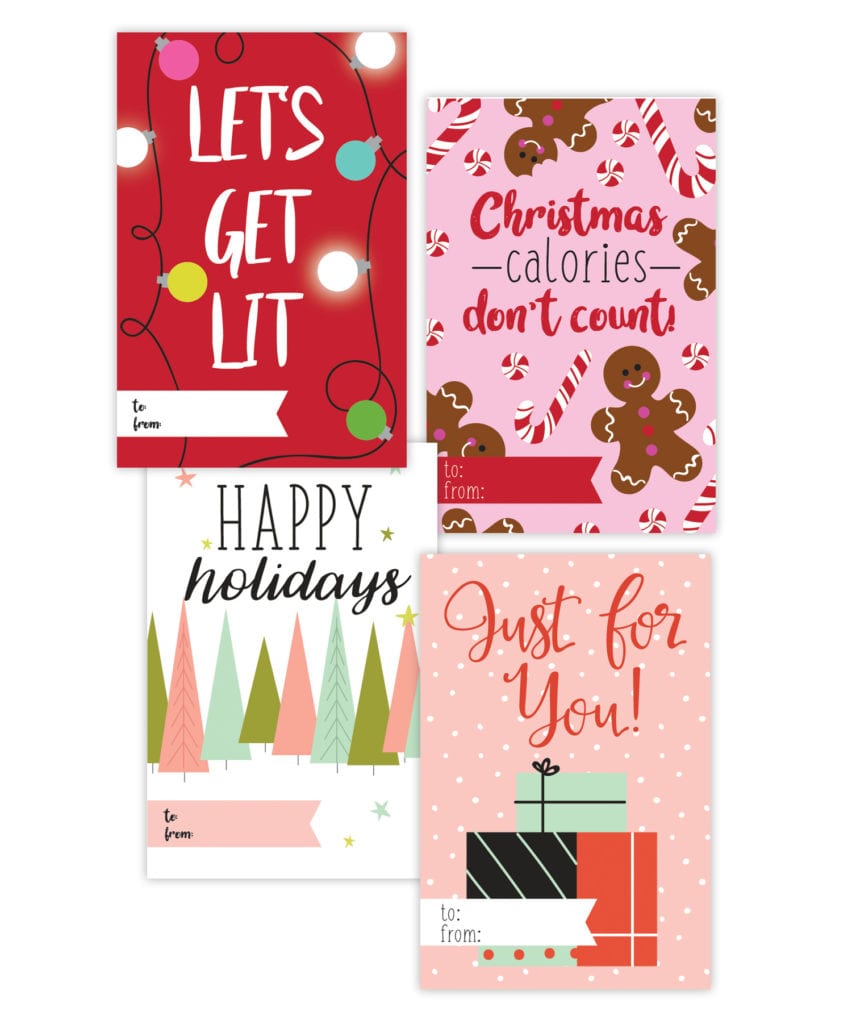 CLICK BELOW to SELECT & DOWNLOAD YOUR FREE 2X3″ GIFT TAG DESIGN
Let's Get Lit |  Christmas Calories | Happy Holidays | Just For You
For this project, you'll want to download the gift tags as images onto your phone. If you're an iPhone user, this simply means saving the JPEG image to your Photo roll. This way, when you open the Canon IVY App, you can access the photos and import the gift tag designs.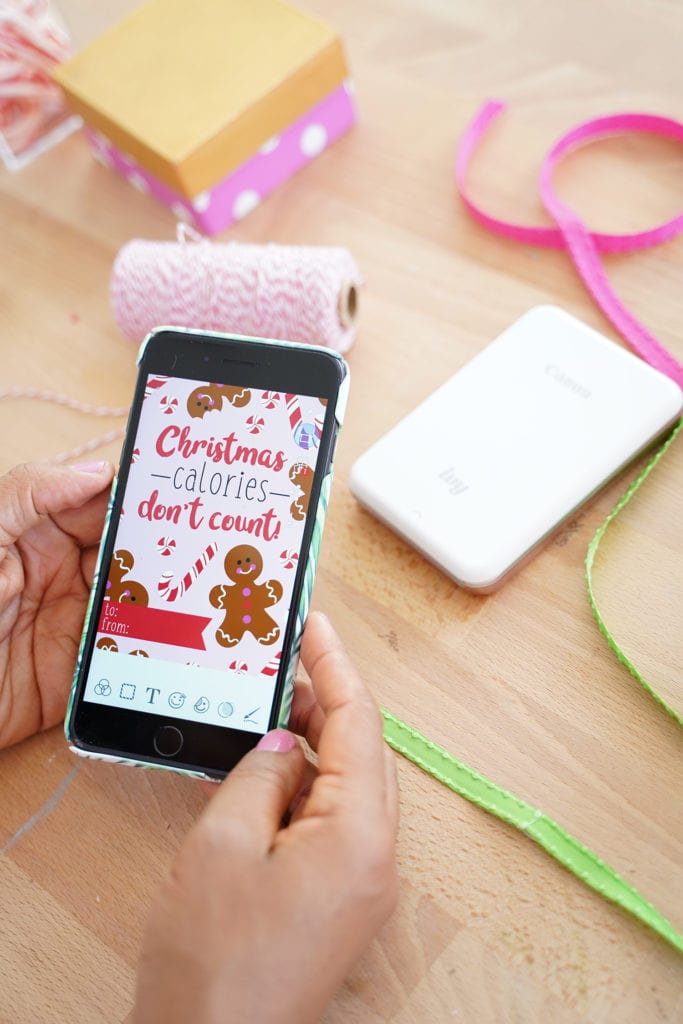 On each of the gift tags, we've left the "To: From:" portion empty – which allows you to add in your own names!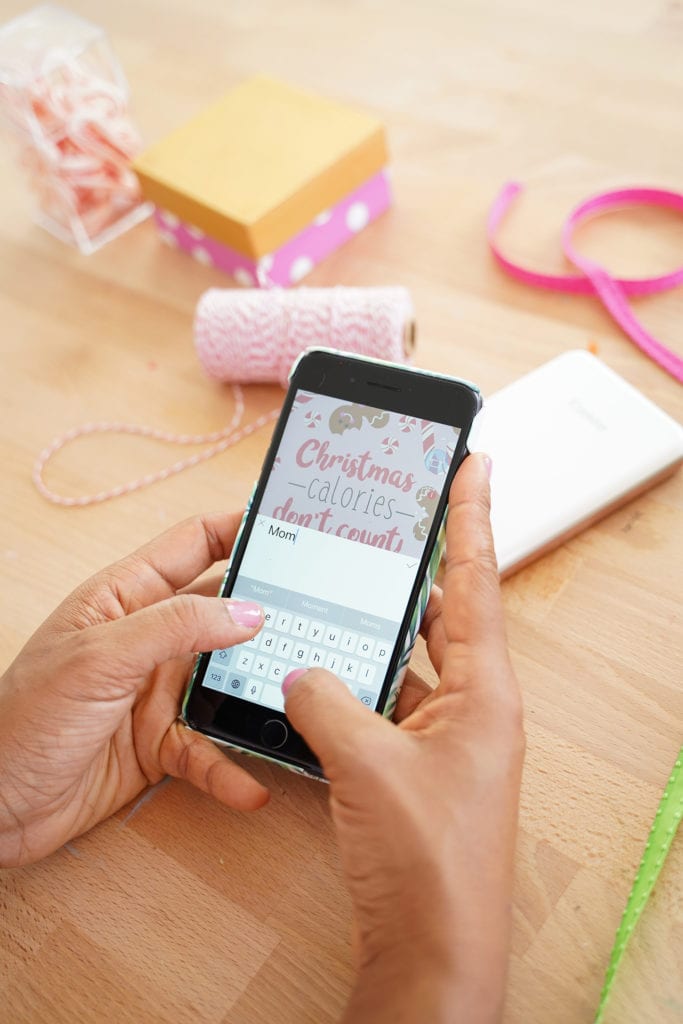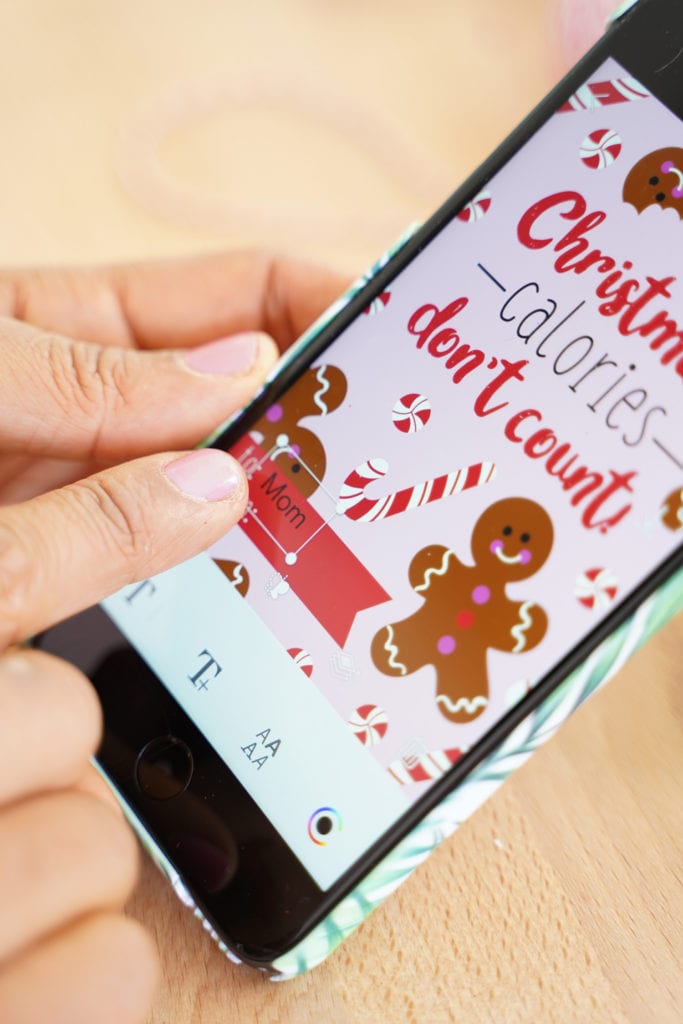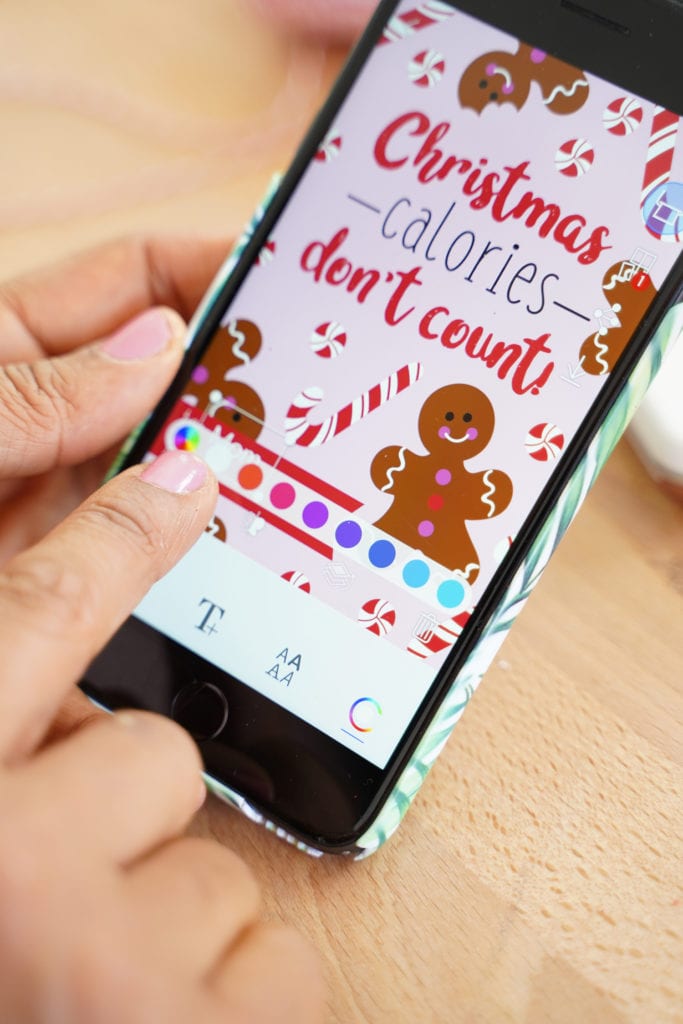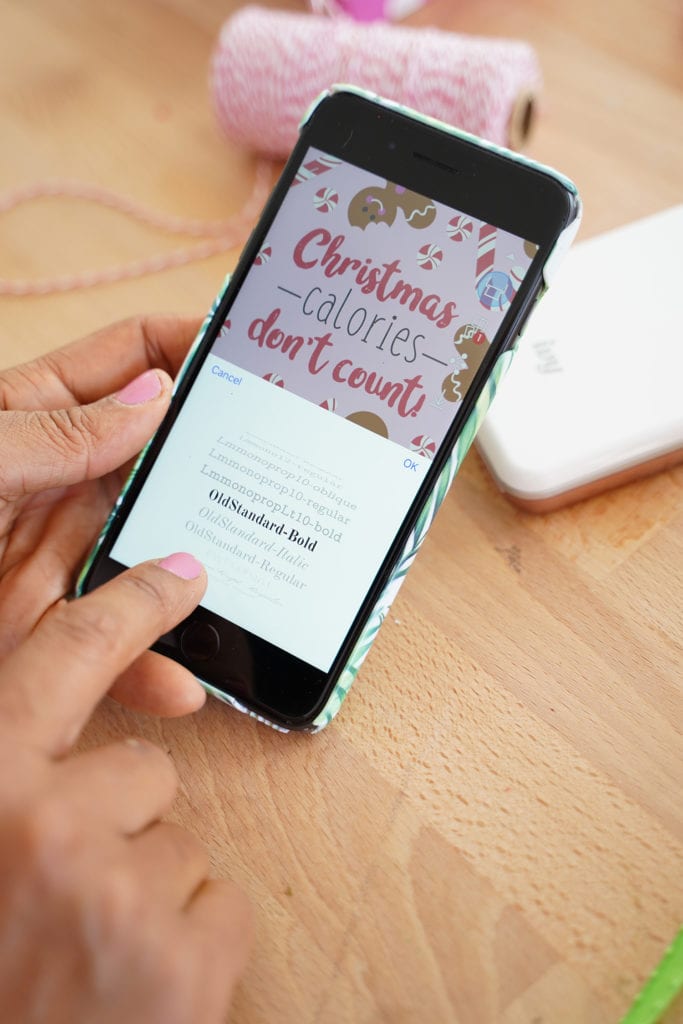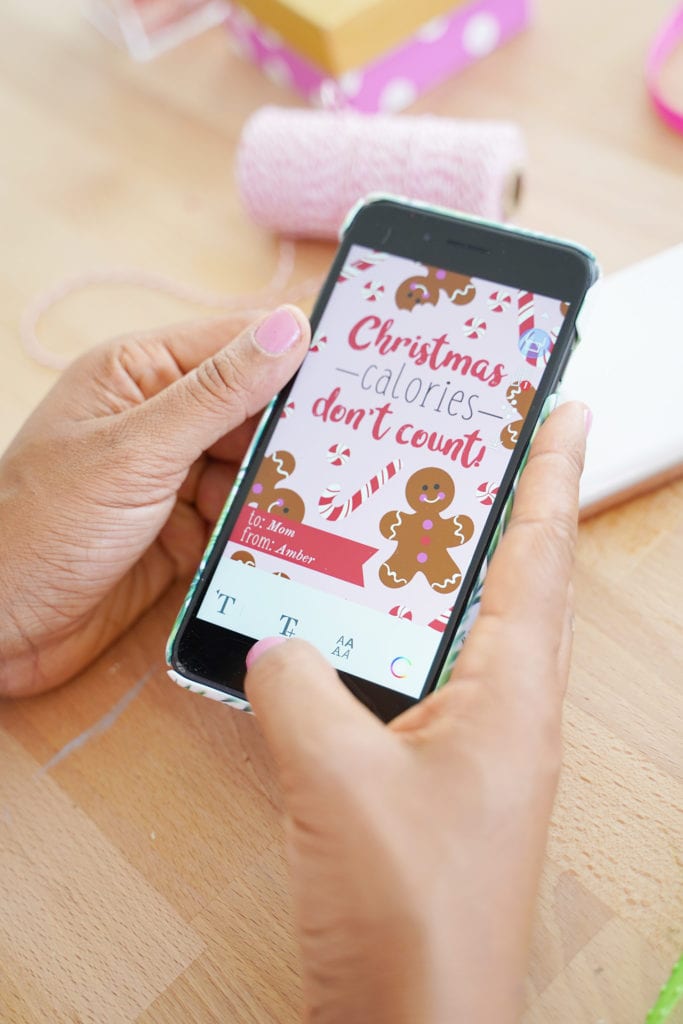 With the IVY app, you can easily customize the size, font, color and placement of your text. You don't need to be an illustrator or Photoshop expert to make these edits.  It literally only takes a few taps of your fingers.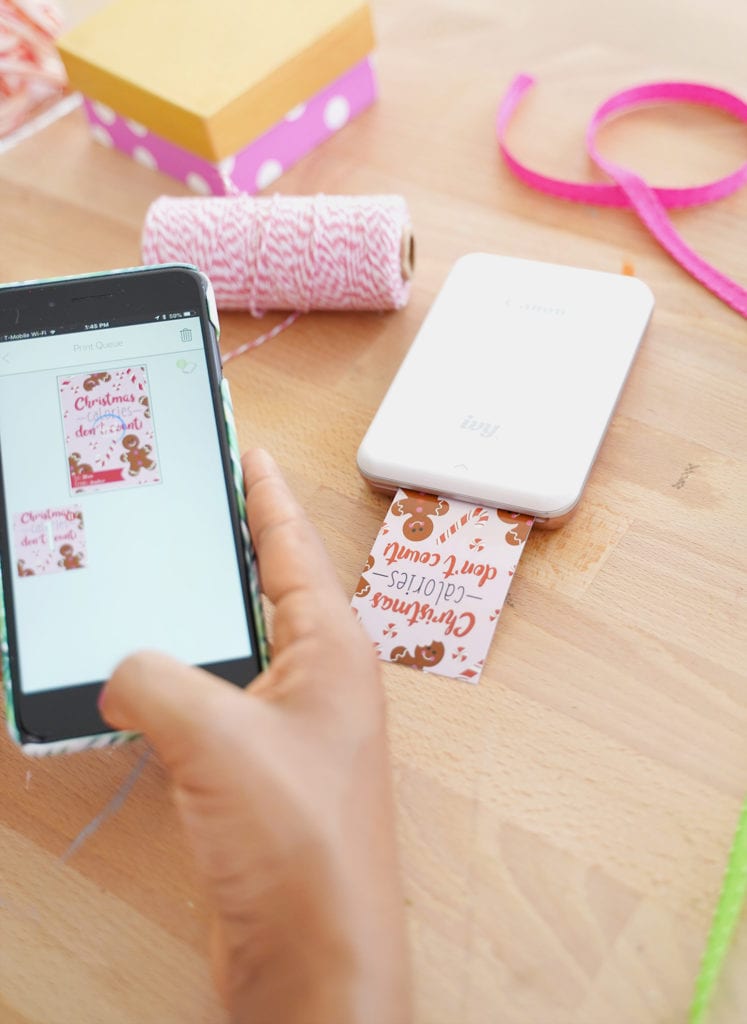 Once the edits are complete, you'll tap the printer icon at the top right corner of your screen to send the print to your IVY. Standby while your printer does the rest. Your 2×3″ image will come out – is a pretty fun thing to watch – kind of like magic!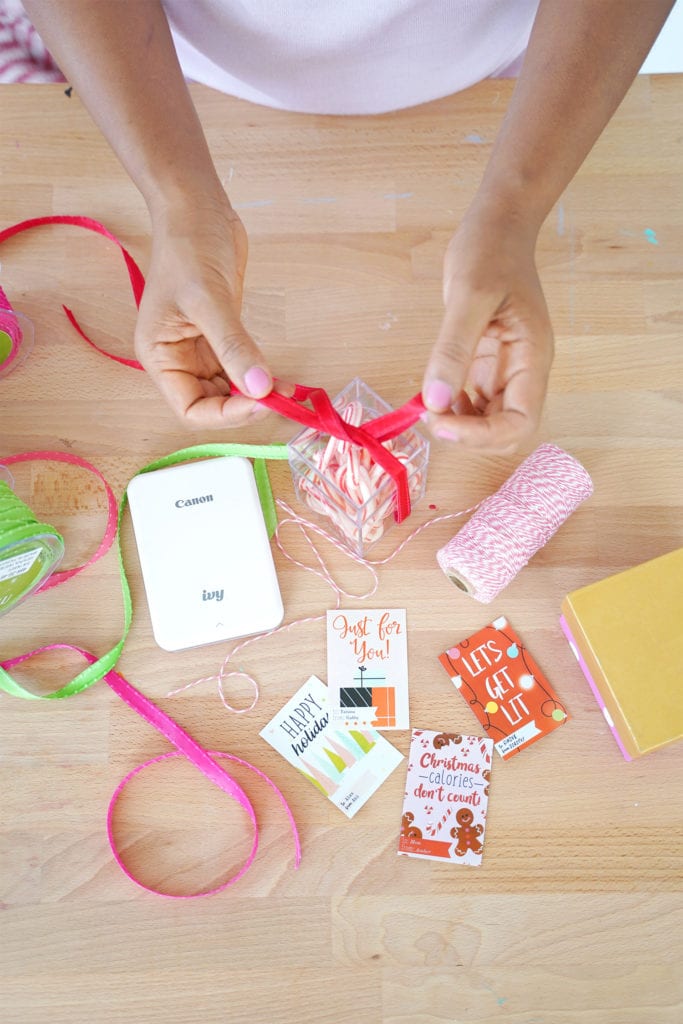 Oh – I hope you didn't think this was it! Each and every IVY print hold a very fun little secret…IT'S A STICKER!!!!! Did you just fall out of your chair? As a self proclaimed sticker-addict with no hope of recovery, the sticker making capabilities of the Canon IVY, make it a no brainer, crafter's must have! I'm sure your mind is already spinning with the possibilities, but if it isn't, let me give you a few ideas:
Make your own adhesive business cards
Magnetic photos
Planner stickers
Memory journaling
Party favors
Lunchbox Notes
….and of course, customized gift tags!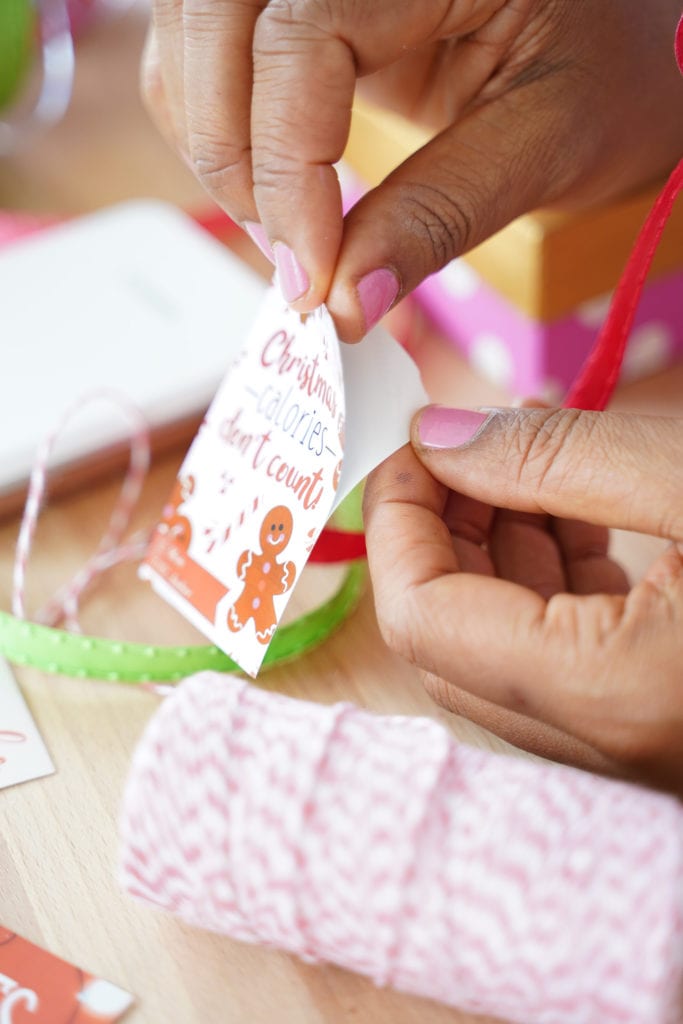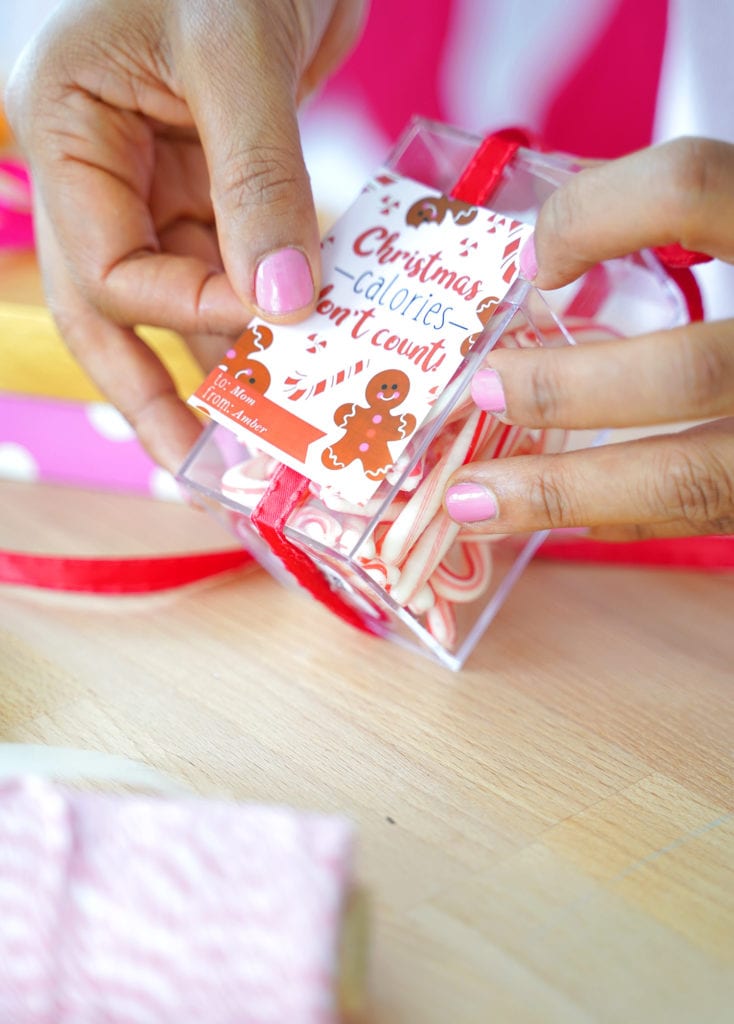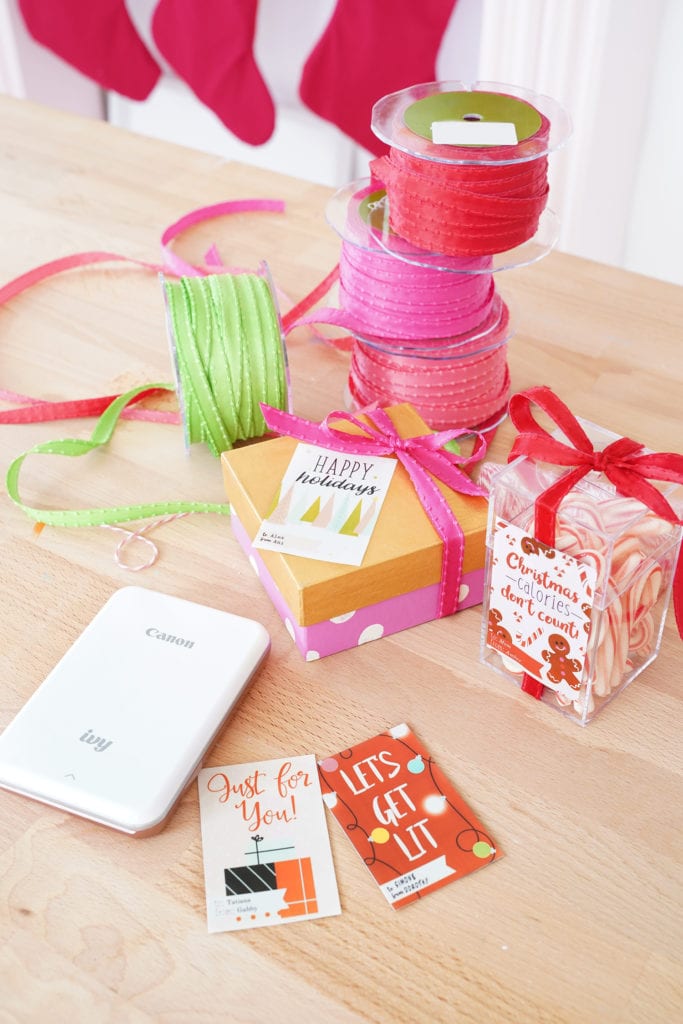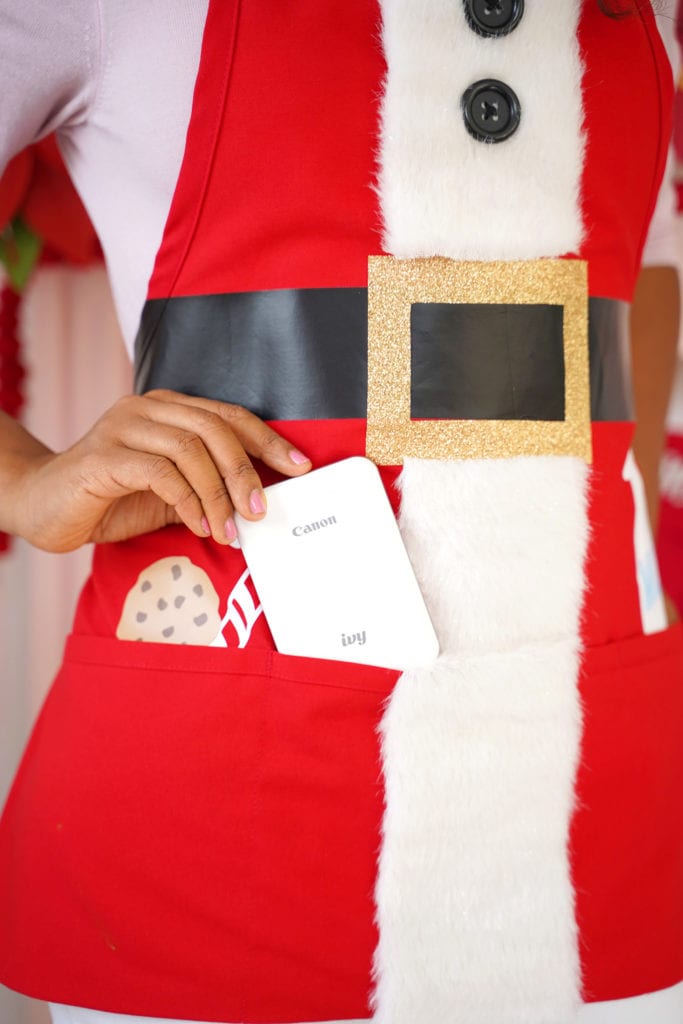 Here's hoping this little tour served as the perfect temptation to add a Canon IVY to your holiday wishlist  – or even better – snag one now to help capture all the fun moments of the holidays!
This is a sponsored conversation written by me on behalf of Canon. The opinions and text are all mine.