If you follow Damask Love on social media, you know that last week I was in New York filming an amazing project in partnership with The American Pecan Council…yep…pecans have their own council…who knew? And if that's not shocking enough, I'll do you one better because we are about to get CRAFTY with pecans. Never thought I'd type those words!
Since we're smack dab in the season of tablescapes, pumpkin pie and stretchy pants, it only makes sense to celebrate one of the best ingredients of the holiday season, and far beyond: the pecan. You should know by now that I am not in the business of recipe sharing but that doesn't mean we can't make something beautiful with pecans.
But before I break into this DIY pecan wreath tutorial, here's the best news of all: On November 20th, you'll be able to tune in and watch the American Pecan-a-Thon on AmericanPecan.com/PledgePecans and #PledgePecans – that's a promise to add one more pecan dish or craft to your holiday lineup this season There you will find endless pecan-spiration, including recipes, crafting, music and gift giving. Take it from someone who was on set during the filming of the Pecan-a-Thon, this show is a MUST watch! The recipes are DELISH and the whole show is spearheaded by actress, Wendi McLendon-Covey who you probably know from The Goldbergs or as the cocktail-loving, exasperated mom from Bridesmaids.
Before you watch the full Pecan-a-Thon, I thought I'd share a sneak peek of the super simple wreath I created using in-shell American Pecans! Don't blink guys, this project is super simple.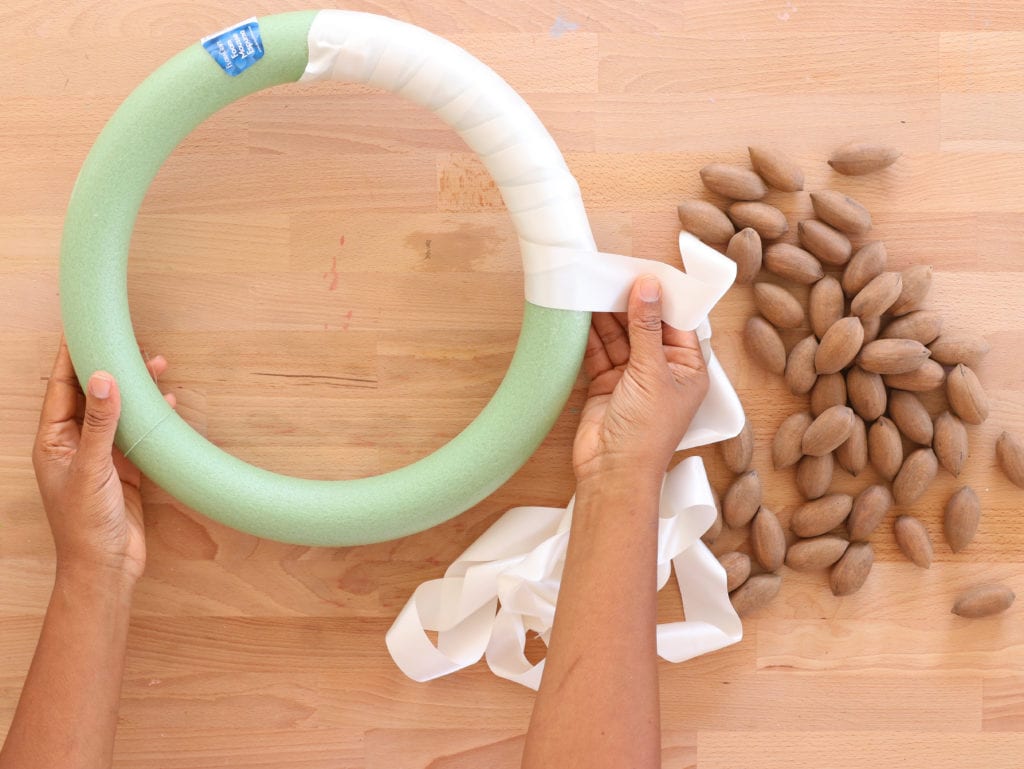 Start with a 12" wreath form and some ribbon. Use a hot glue gun and your best wrapping skills to cover the wreath form with ribbon.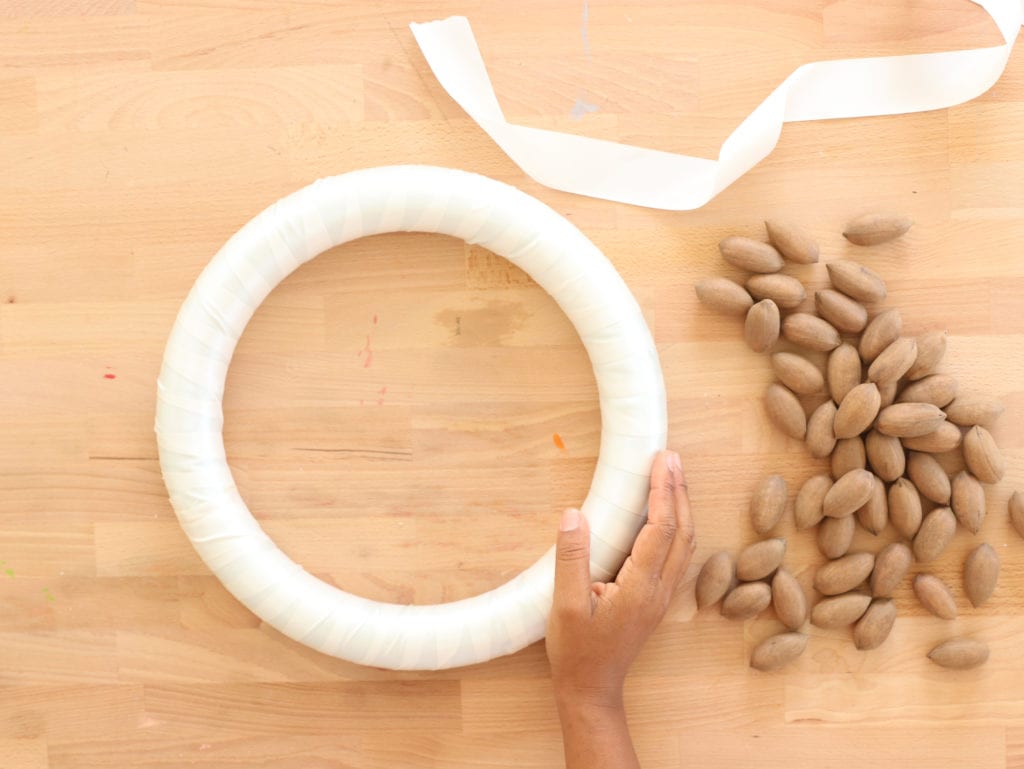 Once it's covered, you're ready to use hot glue to add pecans. By adding the ribbon, you can conceal the green color of the wreath form a bit better. Alternatively, some craft stores carry white wreath forms, which will save you a few minutes of ribbon-wrapping!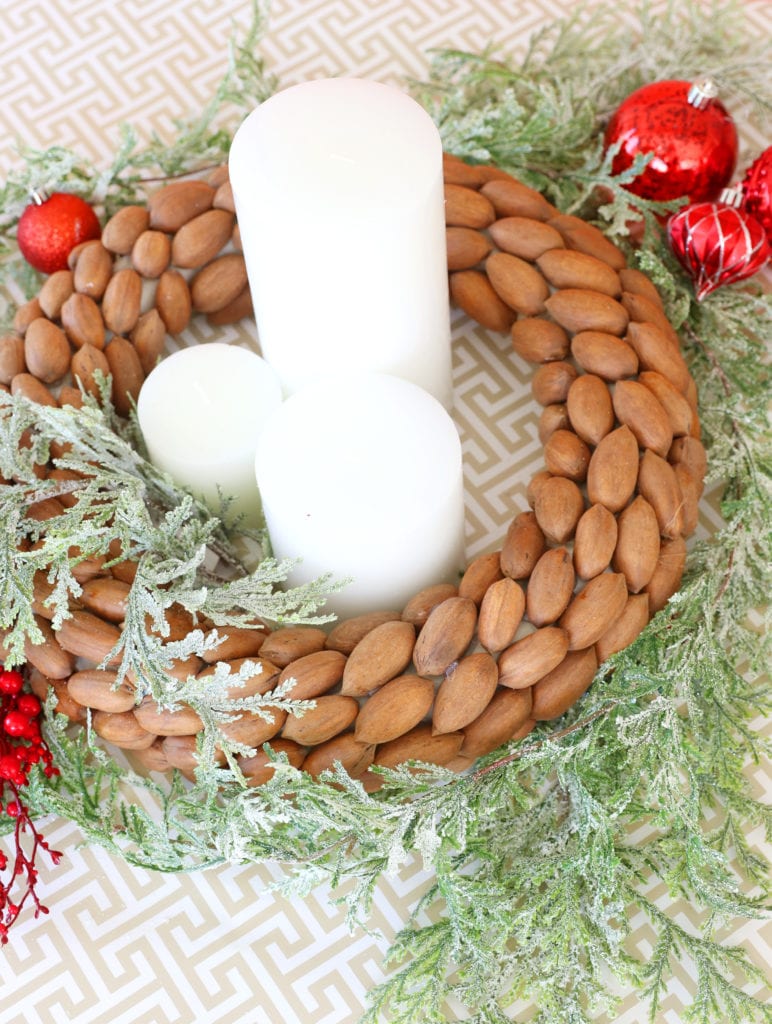 Once you've added all your pretty in-shell pecans, go ahead and use this wreath as a centerpiece or you can hang it on your door!
Tune in for the Great American Pecan-a-Thon to see how we styled this wreath along with all the other pecan crafts we designed for the show. See you there! AmericanPecan.com/PledgePecans!