There is always a good reason for a wreath…especially a giant heart wreath for Valentine's Day. I've already shown you how to make a giant christmas wreath using a hula hoop! This time around, we're getting a bit tricky to create our own heart shaped wreath form using the simplest of crafting supplies…foam board! Yep – the same stuff you use for your science fair projects!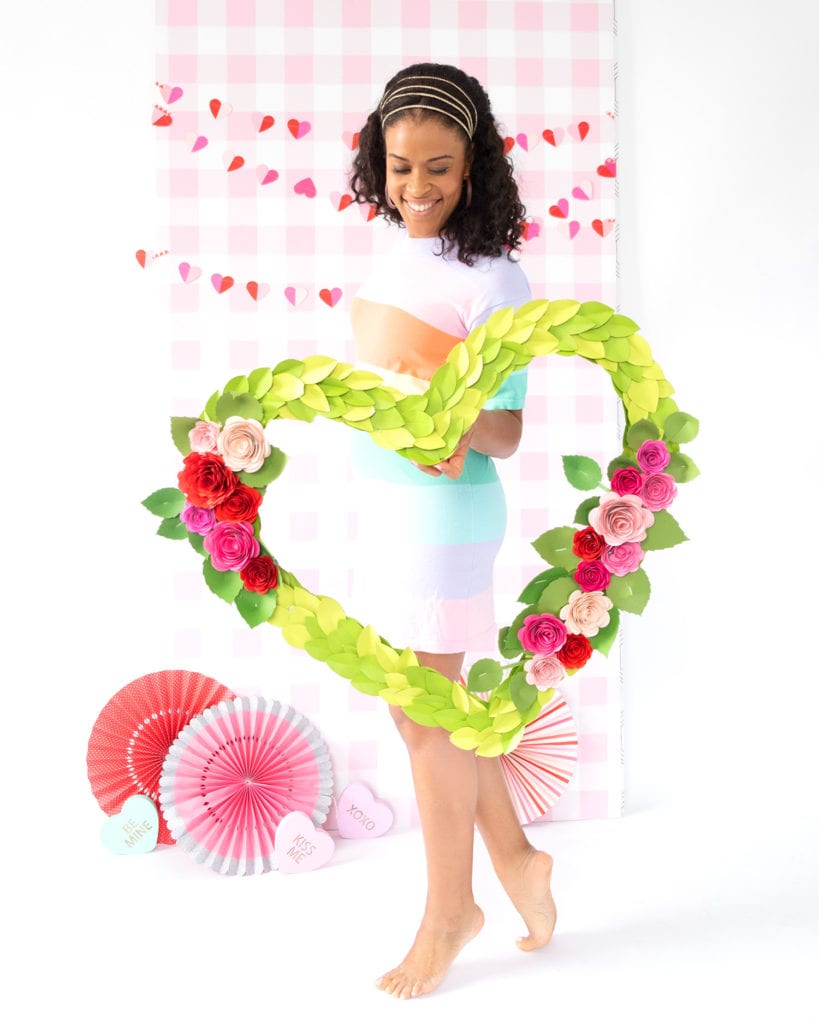 You can make this giant valentine's day wreath as large as you want! It's the perfect photo backdrop for a party or even a wedding!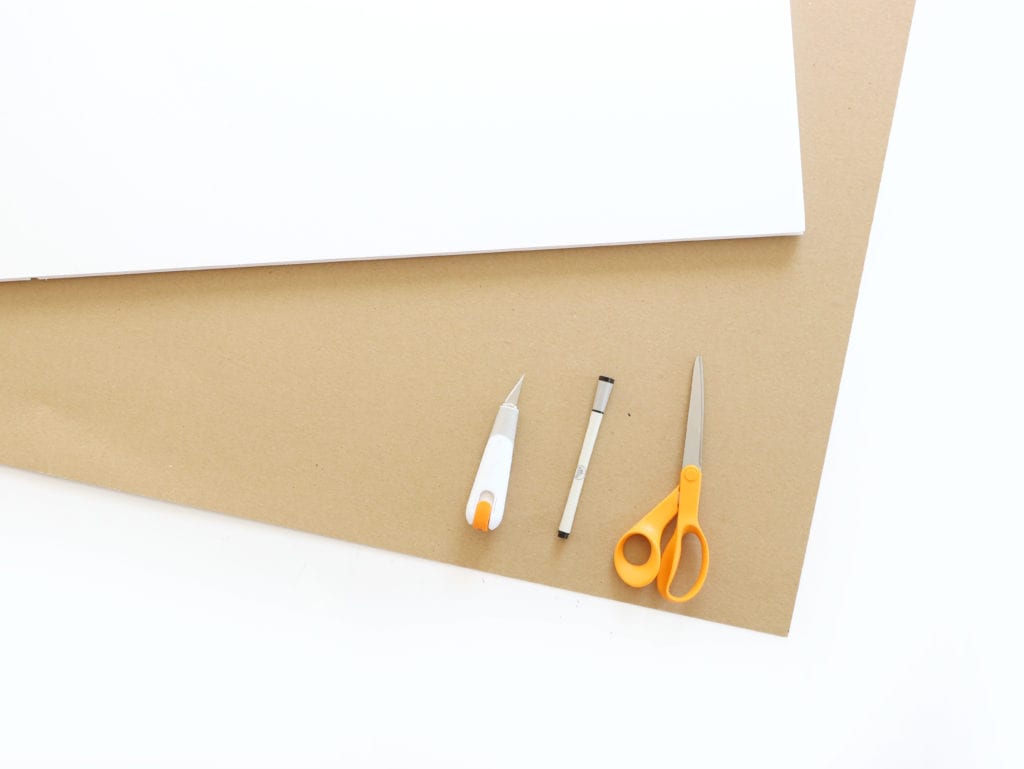 You'll need just a few simple supplies to create your heart shaped wreath form:
A large sheet of foam board
a large sheet of chipboard or cardboard
scissors
a pen or pencil
a craft knife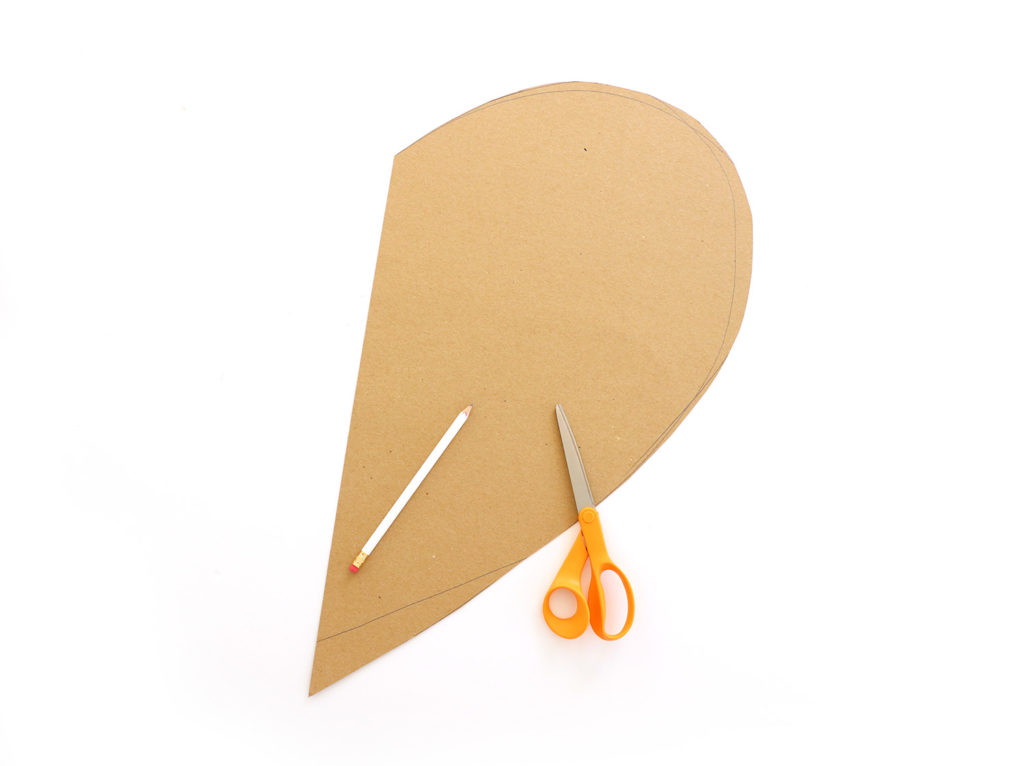 STEP ONE
Draw and cut out a large half-heart shape from the chipboard/cardstock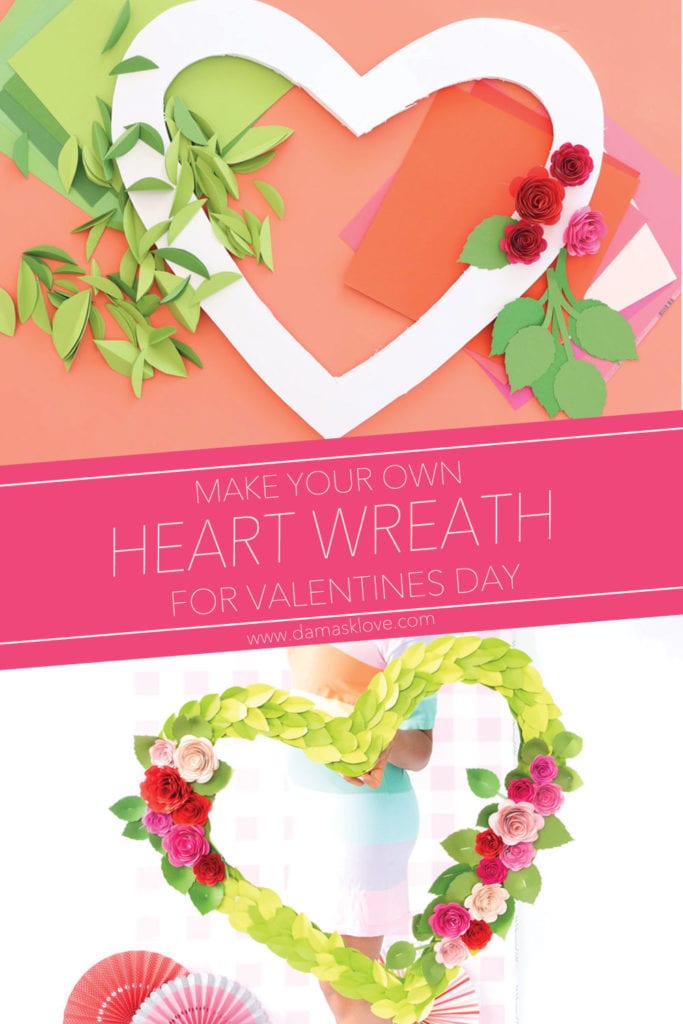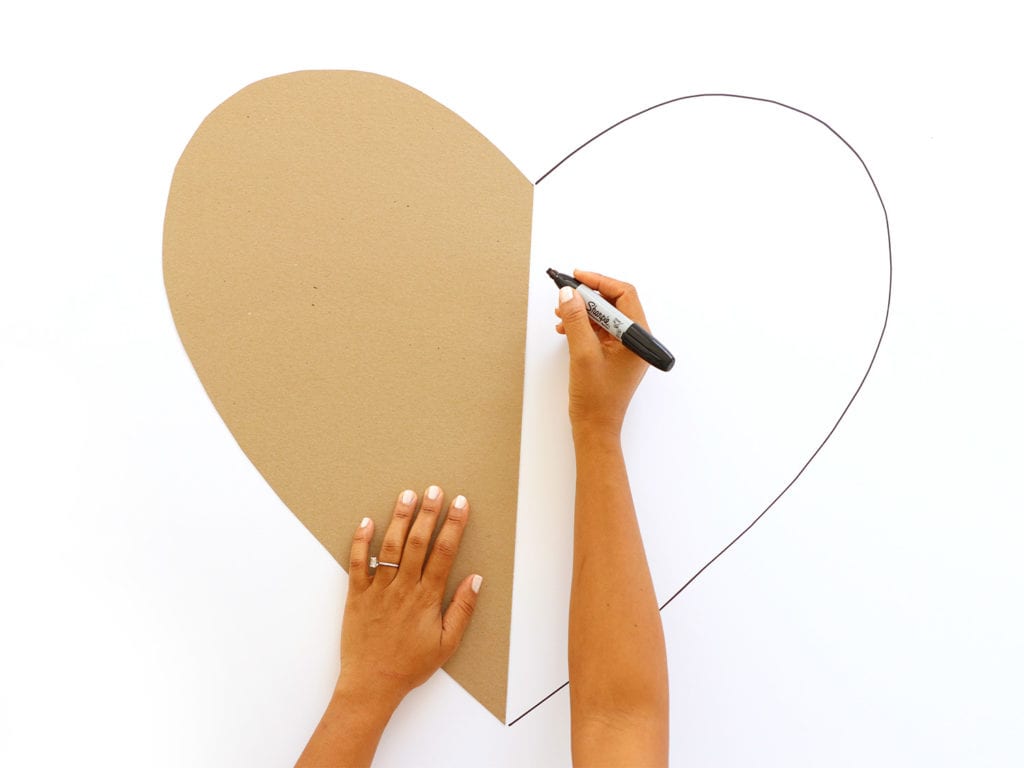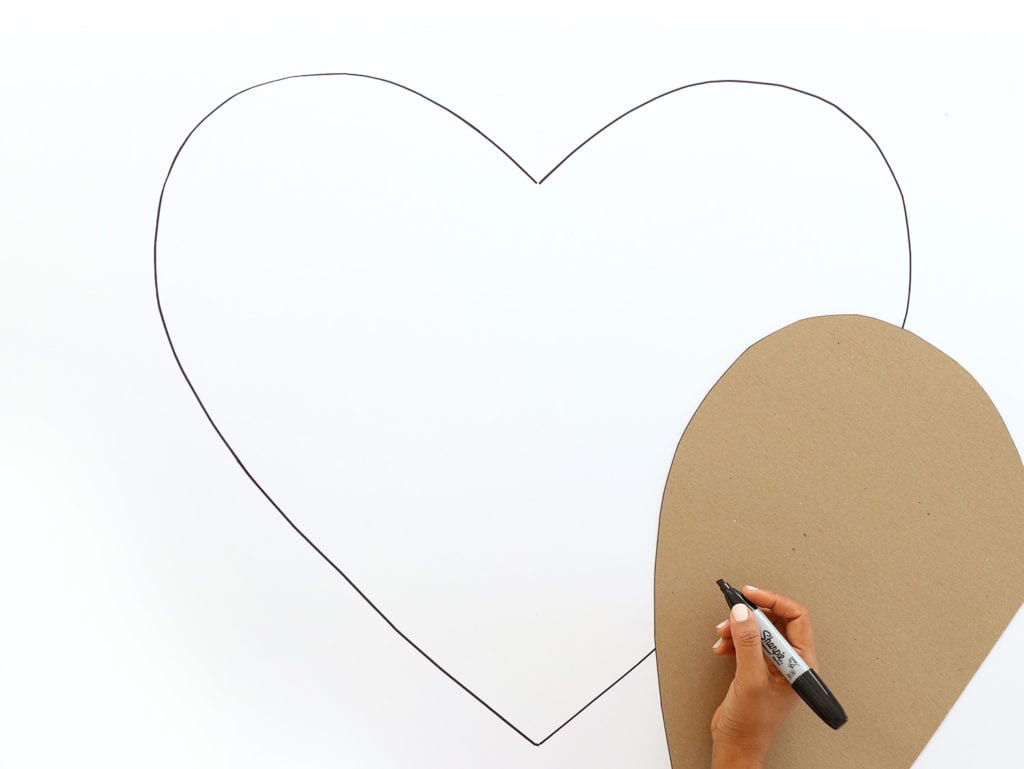 STEP TWO: 
Trace the half heart shape onto the foam board to create a full heart shape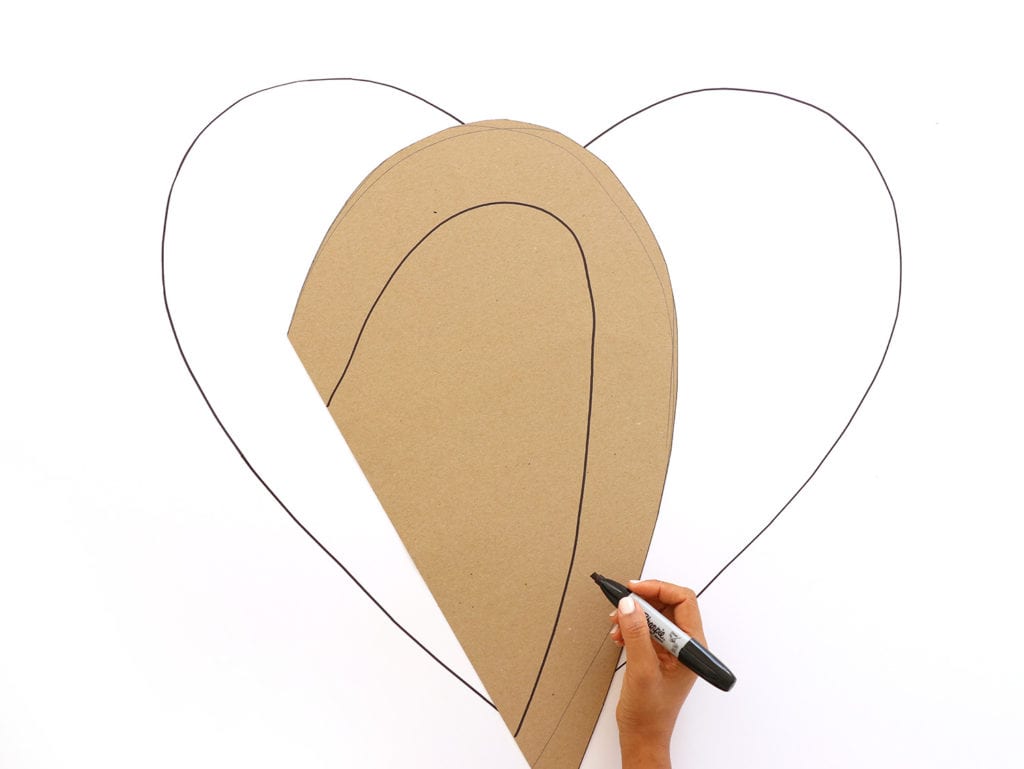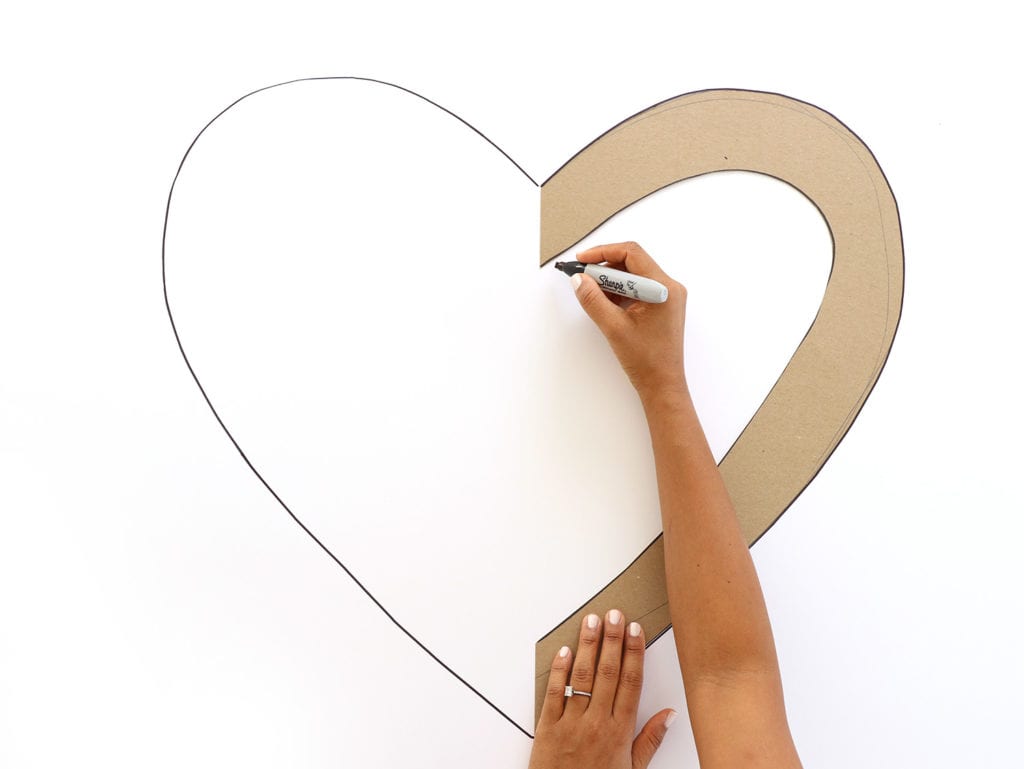 STEP THREE:
Now draw a second heart shape inside the first , just like in the photo. Then cut it out and trace onto the foam board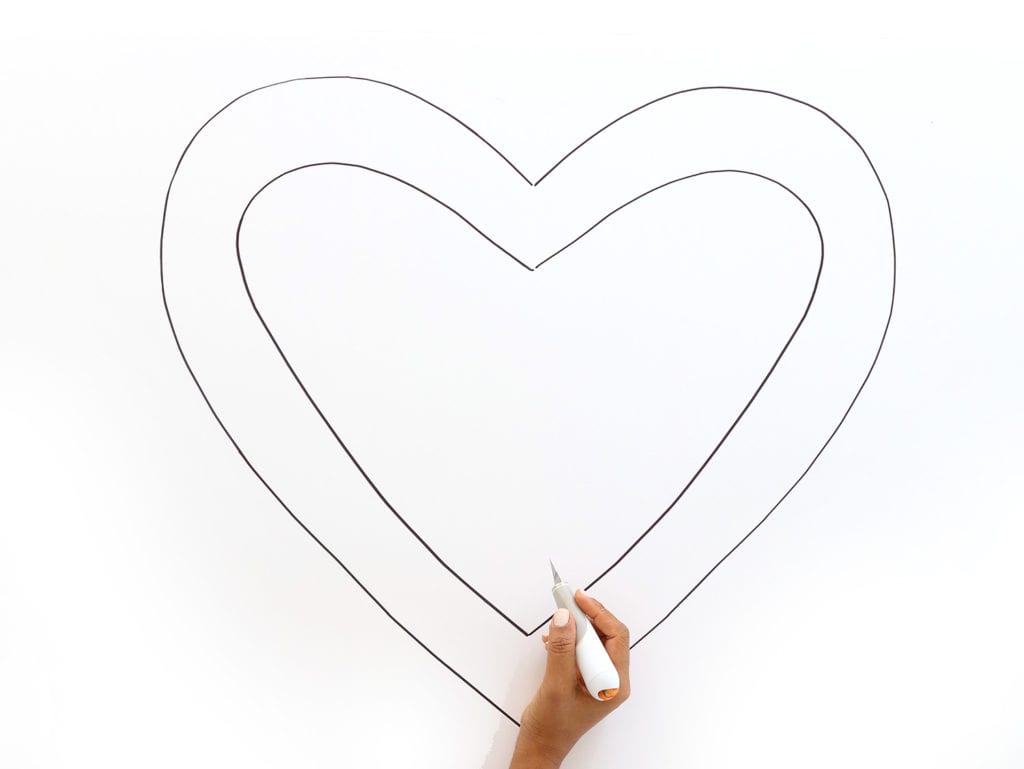 STEP FOUR:
Use a craft knife to cut out the heart wreath form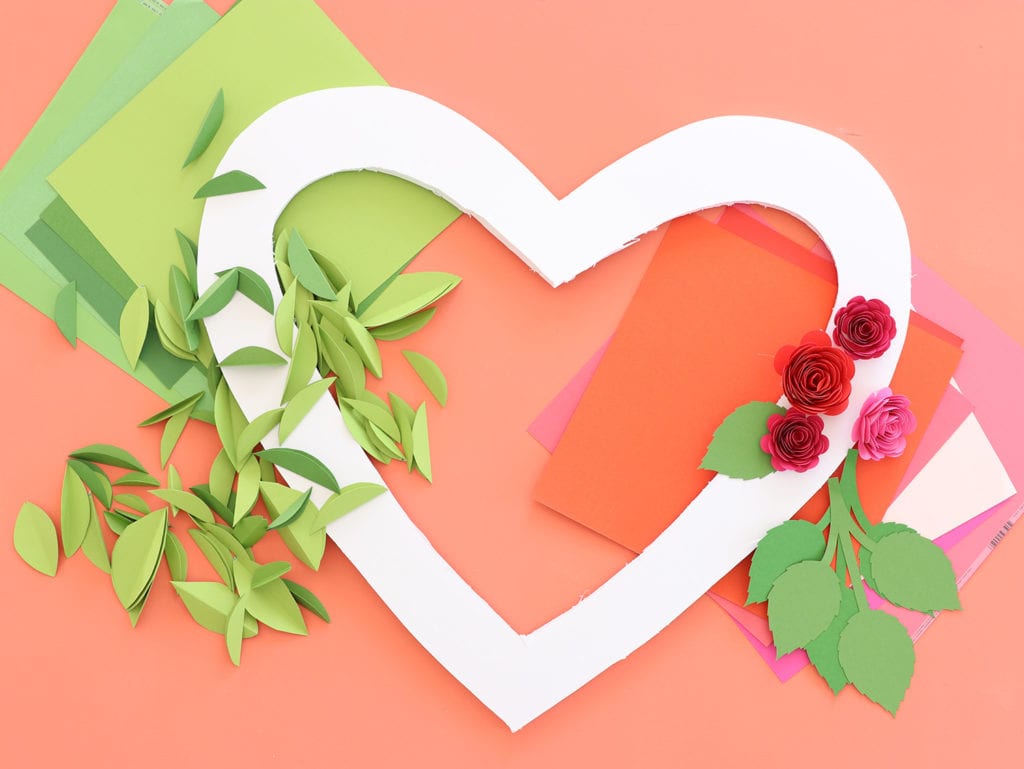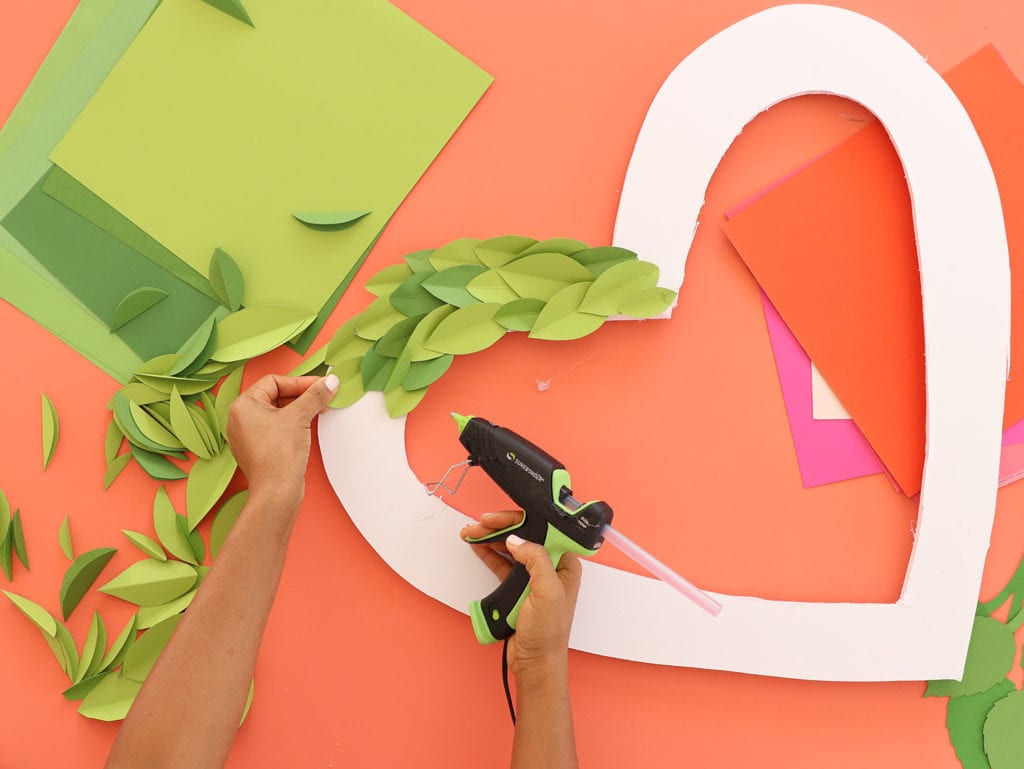 Once you've made your foam heart wreath form – it's time to decorate!! This is the fun part. I cut out a bunch of leaf shapes from green cardstock and used my Cricut to create some paper flowers. You could also your faux flowers from the floral department of JOANN!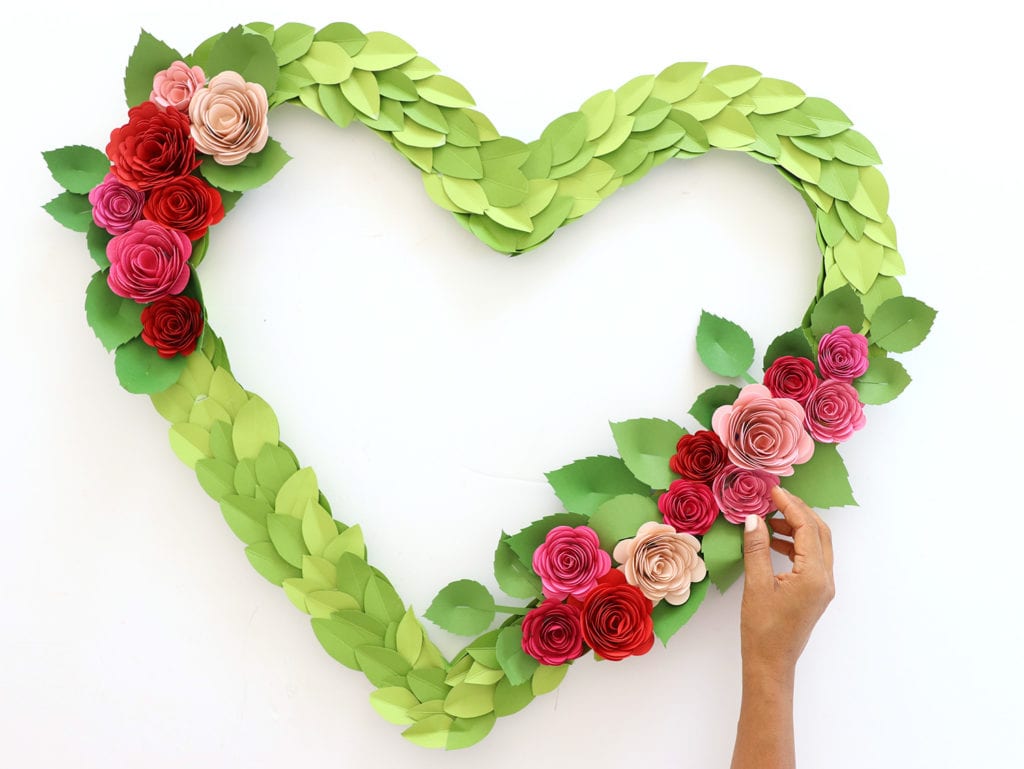 When you're done you won't see any of the foam…just a beautiful heart shaped wreath!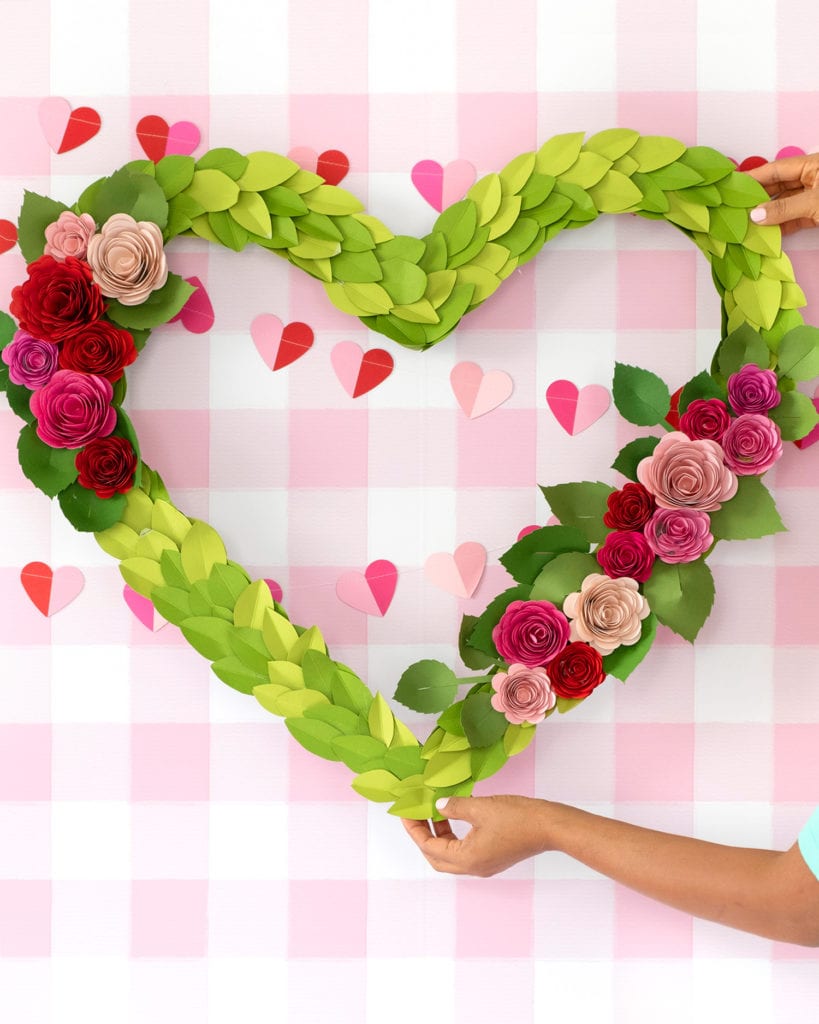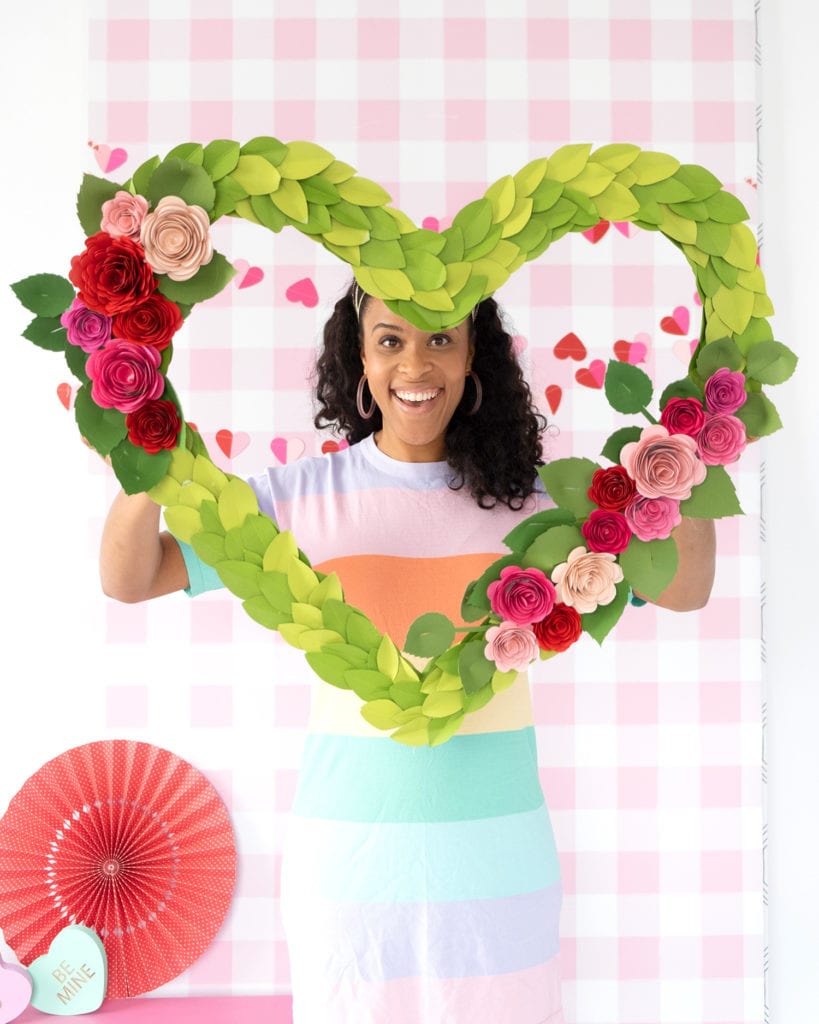 Are you ready to make your own giant valentine heart wreath!? Be sure to share with us on social using the #Damask Love hashtag and tagging @damasklove.